Excerpt, Nov 30 2020, Colorado Sun, Susan Atkinson https://coloradosun.com/2020/11/30/fossil-fuels-clean-energy-opinion/
Coal-industry employment has been shrinking for years, mainly because of mechanization, not regulation. In 1980, producing 100 tons of coal per hour required 52 miners; by 2015 that number dropped to 16. Even though more coal was being mined, coal mining lost 58% of its jobs between 1980 and 2015.
In 2018, there were 2.4 million jobs in clean energy and energy efficiency, compared to half that number in fossil energy. The number of installers and service technicians for solar and wind is forecast to grow 11 to 13 times faster than the U.S. average.
Also, the vast majority of energy-sector jobs, including electricians, power plant operators, riggers, etc., are needed for both fossil and non-fossil energy. We also need more clean storage, clean fuels, and clean vehicles.
With fossil-fuel jobs disappearing and clean energy jobs increasing more and more, the argument that "transitioning away from fossil fuels will tank the economy" simply does not make sense.
Our country will still need energy, whether it comes from low- or zero-carbon sources or from the old polluting sources of the past. The energy technologies on the horizon will create more well-paying jobs per energy dollar spent, and will continue to do so even as the new technologies are put in place.
Not only is renewable electricity already cost-competitive with fossil-generated power in many locations, it provides 50% more jobs, at similar pay, for the same amount of energy.
Creation of good-quality jobs is of critical importance to our country, especially now in a time of high unemployment. We also need to address the escalating threat of climate change.
The high costs of damage from climate-related disasters (increased hurricanes, drought, wildfires, flooding, and sea-level rise) are not sustainable. In 2017, extreme weather events cost the U.S. a jaw-dropping $306 billion. Extreme, unseasonable weather harms our crops and livestock.
The next Congress will be presented with a critical opportunity for bipartisan climate legislation. This juncture in history can accomplish a solution for both job creation and climate change.
Susan Atkinson of Durango is a volunteer with Citizens Climate Lobby, a nonprofit advocacy organization focused on national policies to address climate change.
**
Caspar Star Tribune
Coal mine cleanup could create thousands of jobs across the West, report finds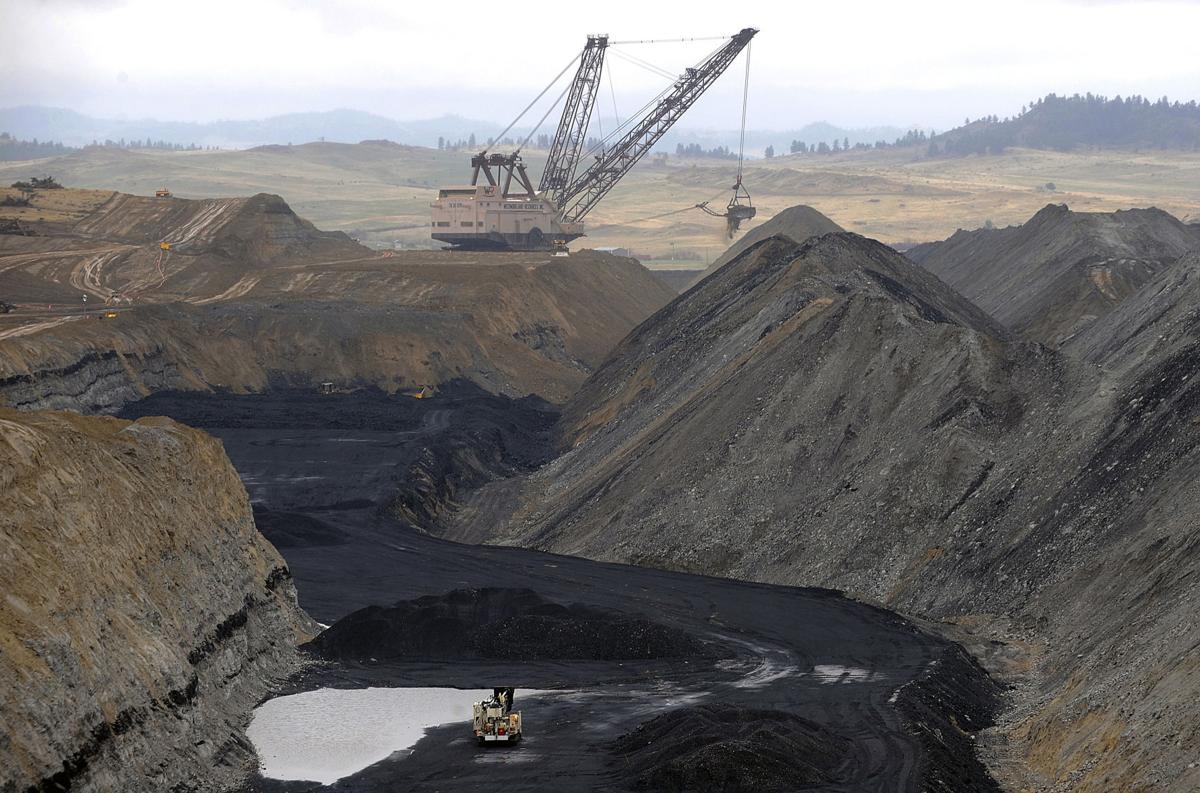 Cleaning up land disturbed by surface coal mining across the West could create thousands of jobs for former miners in the near term, especially as coal-dependent communities face an economic downturn and an uncertain future, a new report published Tuesday concluded.
The Western Organization of Resource Councils, a group representing several grassroots organizations across the region, found that the cleanup, or reclamation, of coal mine sites in Wyoming, Colorado, Montana and North Dakota could generate approximately 4,893 to 9,786 job-years, including 5,100 job-years in Wyoming alone.
The report urged state leaders to prepare for the coal industry's structural decline by encouraging contemporaneous reclamation at active coal sites and holding companies accountable for funding the swift remediation of land when mines do shutter.
"This is an enormous opportunity to mitigate the negative impacts of the coal industry's downturn, but decision makers need to act decisively to ensure this work is fully funded by coal companies, and that the jobs are made available to local workers," the report noted.
In recent years, a domino of coal-fired power plant closures has swept through the country, depressing the demand for Powder River Basin coal. Natural gas has challenged coal in the electricity market with its attractive, rock-bottom prices. Commercially viable renewables have rapidly entered the market and placed greater pressure on coal, too.
These market shifts have left many coal companies financially vulnerable and at risk of foundering on reclamation liabilities. States must ensure miners have opportunities for transitioning after layoffs occur at coal mines. Regulators must also ensure the state isn't left responsible for covering the costs of cleanup, the report recommended.
"It's got to be about holding coal companies accountable and making sure that the reclamation bonds in place are adequate and not underfunded," said Kate French, regional organizer for the Western Organization of Resource Councils. "Each step of that you have to have your regulators' eyes on making sure the liabilities are not being brushed aside."
The Wyoming Department of Environmental Quality maintains the state is on track to complete the reclamation of all inactive mine sites. It has bonds backing cleanup at all 25 surface operations and one underground operation across the mineral-rich state.
To protect taxpayers, Wyoming regulators revised bonding rules last year, too. Signed into law by Gov. Mark Gordon in May 2019, the new bonding rules bar companies from solely relying on self-bonding (a type of bond not backed by money or assets). The new rules also set new credit standards for companies electing to partially self-bond, among other amendments.
How much land?
Throughout the West, about 37% of all land disturbed by strip-mining since 1977 has yet to be reclaimed, according to additional research by the Western Organization of Resource Councils.
But the organization sees this mounting liability as an opportunity.
These cleanup projects come at a time when the coal sector is undergoing an unprecedented shift away from coal production. It's left the country's largest mines, some in Wyoming, struggling to stay afloat financially. Since 2015, Wyoming has been jolted by six coal company bankruptcies.
"Just last summer Blackjewel shut down their two mines in Campbell County, Belle Ayr and Eagle Butte, and overnight hundreds of people are out of a job," Stacy Page, a Powder River Basin Resource Council member and former Wyoming Department of Environmental Quality regulator, said Tuesday in a statement.
Last year, coal operator Blackjewel LLC suddenly filed for bankruptcy, sending nearly 600 miners home indefinitely. The Eagle Butte mine has come under new ownership since then and has reemployed approximately 262 workers. The Belle Ayr mine has also reopened. Yet, uncertainty over the future viability of the coal mine hangs in the air.
"We in Wyoming are living with that threat over our heads," Page continued. "At any time, these mines could just shut down and what will people do? A few years of extra cleanup work for a few hundred people is significant for our rural coal communities. It gives people time to plan and prepare for the next step."
The Western Organization of Resource Councils also urged states to prioritize the employment of local workforces, especially jobless miners, who have the necessary skills required to properly remediate land disrupted by mining. The group estimated most intensive mining reclamation projects would take two to three years to complete.
For instance, reclaiming the Eagle Butte coal mine in Wyoming within a two-year period would create approximately 134 full-time jobs each year. To complete the reclamation in three years would demand 89 full-time workers each year the reclamation was in process, according to the organization.
In another example, cleaning up the North Antelope Rochelle mine, the state's largest coal mine covering 25,000 acres of land, would require an estimated 374 full-time workers over two years to complete reclamation at the mine site.
"The potential of mine reclamation work at (the North Antelope Rochelle mine) illustrates how the cleanup economy can provide a bridge between a coal community's past and its future," the report noted. "As production slows, hundreds of workers can transfer over to reclamation activities rather than being laid-off. This isn't a long-term or permanent solution, but it affords workers and communities a few years to plan their next steps."
Follow the latest on Wyoming's energy industry at @camillereports
ENERGY JOURNAL Western states face huge cleanup liabilities from coal mining, new report finds by Camille Erickson
ENERGY JOURNAL Orphan well cleanup program could create jobs, new report finds Camille Erickson