Posted on February 7th, 2020 by Tiffany Challe, Climate Law Blog
By Michael Burger, Jessica Wentz, and Radley Horton THE LAW AND SCIENCE OF CLIMATE CHANGE ATTRIBUTION
The evolving field of climate change attribution science plays a critical role in shaping our understanding of how humans are affecting the global climate system, and in informing discussions about responsibility for climate change impacts. Attribution science, which explores the links between climate change and extreme weather events, provides the evidentiary basis establishing that anthropogenic climate change is real, that it is here, and that scientific predictions of future change should be taken seriously. Confronted with this growing body of research, courts, policy-makers, and private actors are now grappling with critical legal questions, such as whether governments are doing enough to reduce emissions and adapt to climate risks, and whether corporations can be held liable for their contributions to the problem.
Several years ago, Sabin Center executive director Michael Burger and senior fellow Jessica Wentz teamed up with Radley Horton, a climate scientist and research professor at the Lamont-Doherty Earth Observatory, to assess the state-of-the-art in attribution science and investigate how this field is shaping discussions about legal rights and obligations pertaining to climate change. This project has culminated in a new article, "The Law and Science of Climate Change Attribution," published by the Columbia Journal of Environmental Law. The article, weighing in at 185 law journal pages,provides a comprehensive overview of attribution research and its application in legal settings.
Some of the key findings from our research include:
The existing body of detection and attribution research is sufficiently robust to support the adjudication of certain types of legal disputes. But there are also complicating factors which can make it difficult to identify a clear causal chain between a particular emission source and specific harms or impacts associated with climate change.Ultimately, the extent to which the science can support legal claims will depend on many factors, such as the nature of the claim, the identities of the plaintiffs and defendants, and the nature of the alleged injuries.
Many observed physical impacts such as sea level rise, melting permafrost, and ocean acidification can be attributed to anthropogenic climate change with high confidence. Consensus confidence levels are currently lower for other impacts, such as extreme events, public health outcomes, economic losses, and ecosystem degradation.There is a growing body of extreme event and impact attribution studies finding a causal connection between impacts such as heat-related mortality and anthropogenic influence on climate change.
Once an impact has been attributed to anthropogenic climate change, it can also be attributed to specific emission sources on a proportional basis. This calculation may involve estimating the proportional contribution of the source to global greenhouse gas emissions, and using that to extrapolate the proportional contribution of the source to the impact. However, source attribution is not a purely objective quantitative exercise. There are normative questions implicated in the process of determining who is responsible for what emissions.
Attribution science plays an important role in lawsuits seeking to compel national governments to take action on climate change.In several foreign cases, plaintiffs have successfully used attribution science to demonstrate that a government's failure to regulate greenhouse gas emissions at adequate levels endangered the public health and welfare of citizens within the country, and thus the government had violated its duty of care to its citizens.
Lawsuits seeking to hold corporations liable for their contribution to climate change have met with jurisdictional, procedural and other obstacles, and to date have not faltered due to any limitations in the science. For example, some U.S. courts have held that climate-related claims are either displaced by the Clean Air Act or should be handled by other branches of government based on separation of powers principles. The science may be strong enough to support a finding of liability if plaintiffs in pending and future cases overcome these initial hurdles and if judges apply traditional tort principles when evaluating the merits of these claims.
The scientific community can support applications of attribution research, such as the use of this research to inform loss and damage negotiations and judicial determinations of liability for climate change impacts. Such support may involve continuing to expand and improve upon existing attribution research, including in currently underrepresented geographic regions and with regards to impacts experienced in the present; communicating findings clearly and in an accessible format; engaging with stakeholders to help them understand findings; and linking individual studies to other research that helps to flesh out the causal chain from emissions to impact. Policymakers, judges, and litigants can also improve their understanding of the science and expand the analytical approaches they use to evaluate the legal and normative implications of the science when making judicial or policy determinations.
This article is a launching point rather than a conclusion to our work. We intend to build on its foundation with further research, publications, and educational materials tracking new developments in the field and addressing emerging questions.
An executive summary of the paper is available here.Posted in Climate Science, Litigation, Publications
Posted on January 31st, 2020 by Romany Webb
By Romany M. Webb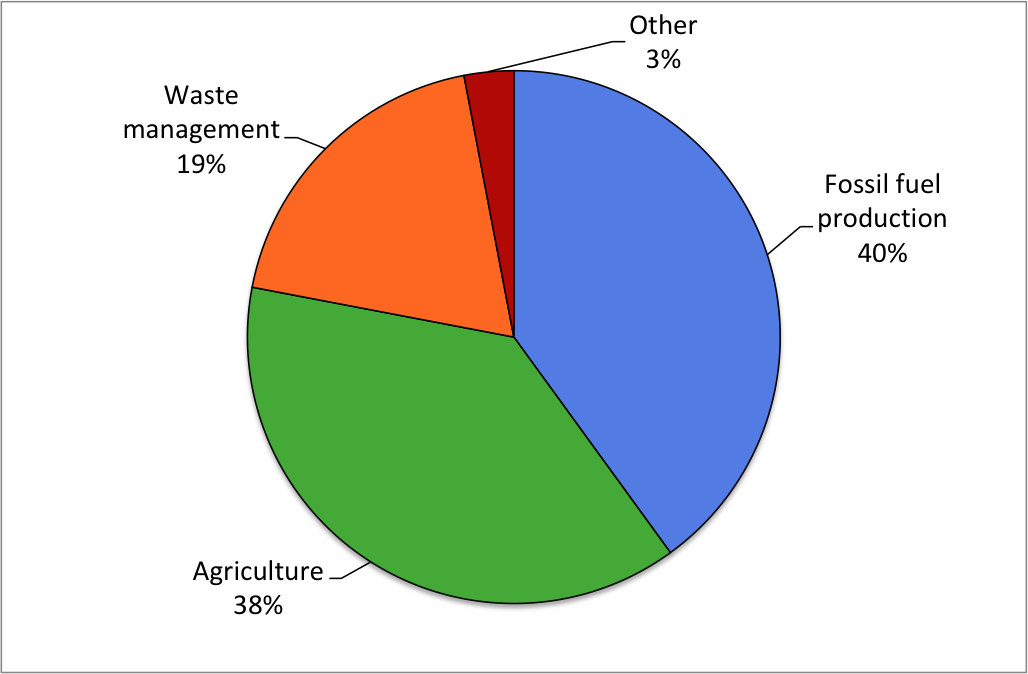 Sources of methane emissions in the U.S. (2017) (Source: EPA data)
On Tuesday, January 28, House Democrats published a draft of the so-called "CLEAN Future Act" which aims to "achieve a 100 percent clean economy by not later than 2050." The Act's authors describe it as a "comprehensive" plan for achieving "net zero greenhouse gas pollution, while also . . . revamp[ing] the U.S. economy and uplift[ing] the middle class." An important component of the plan is stricter regulation of methane, which is both a highly potent greenhouse gas and a valuable source of energy that could be captured and used, resulting in economic and environmental benefits. Despite this, however, any attempt to strengthen methane regulation is likely to be staunchly opposed by the Trump administration.
Last year, the administration rescinded key provisions of the Methane Waste Prevention Rule, which was adopted by the Bureau of Land Management (BLM) under President Obama, and required oil and gas producers on federal lands to capture methane. Three other Obama-era methane rules adopted by the Environmental Protection Agency (EPA) – one targeting the oil and gas industry and the other two applying to landfills – are currently under review and expected to be substantially weakened. Many lawmakers are starting to push back, however. Along with the CLEAN Future Act, lawmakers are currently considering five other bills, aimed at preventing the Trump administration rolling-back existing methane regulations and/or requiring further regulatory action. To inform the ongoing debate about those bills, this blog reviews the history and current status of methane regulation in the U.S.
Read more »Posted in Uncategorized
Posted on January 30th, 2020 by Tiffany Challe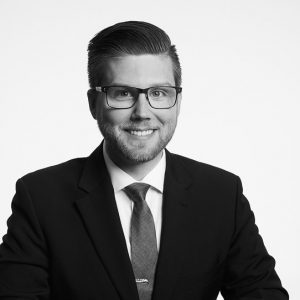 This week, Daniel Metzger joins the Sabin Center as a Climate Law Fellow. Daniel's work will focus on, among other areas, international climate change litigation, climate risks and opportunities in the reinsurance industry, and the law and science of climate change attribution.
Before joining the Sabin Center, Daniel practiced with Selendy & Gay representing clients on a broad range of litigations that included precedent-setting work on behalf of renewable energy companies. Daniel clerked for the Honorable Steven M. Gold of the U.S. District Court for the Eastern District of New York. Daniel earned his J.D. at Vanderbilt Law School, where he was the executive editor of the Vanderbilt Journal of Transnational Law and a member of the Environmental Law and Policy Annual Review, a yearly collaboration between the Environmental Law Institute and Vanderbilt Law School that identifies and celebrates the best environmental law scholarship published each year. Before law school Daniel worked as a consultant with an agricultural firm advising clients on a wide range of matters including regulatory compliance and nutrient management, and completed a master's degree in natural resource management at Iceland's University Centre of the Westfjords. Daniel is a member of the Federal Bar Council's First Decade Committee, which organizes social and educational programs of interest to lawyers in their first decade of practice.Posted in Staff News
Posted on January 29th, 2020 by Tiffany Challe
By Hillary Aidun
Last month, the Environmental Protection Agency's (EPA) Science Advisory Board (SAB) issued a draft report sharply criticizing the analysis underpinning the agency's proposed rollback of new motor vehicle standards. The report is one more piece of evidence that the Trump administration EPA is seeking to enact environmental policies that sideline science. This post focuses on several climate-relevant aspects of the SAB's draft report.
In 2012, EPA and the National Highway Traffic Safety Administration (NHTSA) promulgated new rules to set greenhouse gas emission and fuel economy standards for new motor vehicles. The rules created requirements for model years 2017-2021 and 2022-2025, which would become more stringent each year, achieving greater greenhouse gas reductions over time. In 2018, the agencies issued a proposed rule, the Safer Affordable Fuel-Efficient (SAFE) Vehicles Rule, to freeze the standards at 2020 levels through 2026, rather than tightening them each year. The final SAFE rule has not yet been published. However, the agencies have finalized a portion of the rule that revokes California's authority to set motor vehicle regulations that are more climate-protective than the federal requirements, including greenhouse gas emissions standards that fifteen other states have adopted and a zero-emission vehicle mandate embraced by twelve other states.
The SAB reviews and comments on scientific issues raised by certain major agency actions. In December the SAB released a report identifying "significant weaknesses" in the analysis underpinning the proposed SAFE Rule. In fact, the SAB concluded that the Trump Administration's reasoning was so flawed that a corrected analysis could show that the existing standards, which the SAFE rule would replace, actually provide a better outcome. The report identifies several major flaws in the Administration's analysis.
First, the SAB faults the agencies for failing to account for California's climate-protective regulations. In assessing the costs and benefits of different policy alternatives, the agencies did not consider the fact that complying with the existing standards is easier because California's regulations have increased deployment of zero-emission vehicles. Moreover, the agencies' analysis omits any assessment of the costs and benefits of revoking California's authority to set its own vehicle emission rules. The SAB urges the Administration to fill in these gaps in its final analysis.
Second, the agencies' analysis assumes that under the SAFE rule six million fewer cars would be on the road by 2029. However, as the SAB explains, basic economic theory suggests that people will buy more cars as compliance costs fall, bringing vehicle prices down with them.
Third, the agencies assume that as stricter regulations make new cars pricier, more people will hang on to their old cars, which are associated with safety risks and higher levels of pollution. By the same token, according to the agencies, the laxer SAFE rule will lead to a rise in the sale of new, safer, less-polluting vehicles. However, the SAB cautions that the agencies overstate the likely bump in new vehicle sales that deregulation will produce. Moreover, the SAB warns that the agencies' math rests on the unrealistic assumption that consumers have zero willingness to pay for improved gas mileage—in other words, that consumers are not at all willing to pay a premium for more fuel-efficient cars that will save them money in the long run.
Fourth, the agencies' analysis relies heavily on the assumption that people with more fuel-efficient cars will simply drive more, offsetting any reduction in fuel consumption. While some "rebound effect" could happen, the SAB warns that the agencies seem to have inflated it here. Given this, the agencies likely underestimate the benefits of tightening fuel economy standards, and in the process, overstate the relative benefits of their proposal to freeze the standards at 2020 levels. In short, the Trump Administration appears to have concluded that the SAFE rule would lead to a smaller, newer fleet and less driving, but without any sound analytical foundation.
The critiques are all the more remarkable given that the EPA has sought to reshape its list of science advisors to make the SAB more sympathetic to its deregulatory agenda.  The SAB report has been covered in several news outlets. Comments will be accepted throughout the advisory process.Posted in EPA, Science, Vehicle standards.
Free-Movement Agreements & Climate-Induced Migration, Ama Francis (October 2019)
State Hazard Mitigation Plans & Climate Change: Rating the States: 2019 Update, by Dena Adler and Emma Gosliner (September 2019)
Survey of Greenhouse Gas Considerations in Federal Environmental Impact Statements and Environmental Assessments for Fossil Fuel- Related Projects, 2017-2018, by Madeleine Siegal and Alexander Loznak (November 2019)
Annual Review of Developments Under SEQRA, by Michael B. Gerrard and Edward McTiernan (September 2019)
New Climate Law Will Reshape NY's Key Sectors, by Michael B. Gerrard and Edward McTiernan (July 2019)
To learn more about our work, our Climate Law Blog, and numerous media and news items in which Michael Gerrard, Michael Burger and Sabin Center fellows were interviewed, quoted or mentioned, read the report here.Posted in Online Resources
Posted on January 21st, 2020 by Ama Francis
By Hillary Aidun & Ama Francis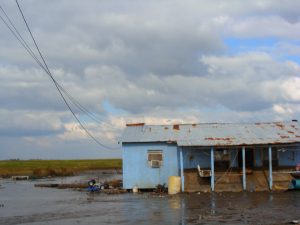 A decision last week by the UN Human Rights Committee indicates that if climate impacts worsen in the future, countries may not return climate migrants to their home states where their right to life is threatened. The decision represents a step forward since climate migrants currently fall outside the scope of international refugee law, and there is no governing framework for climate migration to fill that gap.
The story of the petitioner, Ioane Teitiota, is one of a climate migrant grasping at multiple legal straws in the absence of clear protective measures. Teitiota arrived in New Zealand in 2007, and his residency permit expired in 2010. In 2012 he filed a claim for recognition as a refugee and/or protected person, claiming that because sea level rise had led to land scarcity and environmental degradation in Kiribati, deporting him would violate his right to life under New Zealand's Immigration Act. Teitiota's refugee claim was denied in a decision affirmed by New Zealand's Immigration and Protection Tribunal, High Court, Court of Appeal, and Supreme Court. In 2015 Teitiota was removed to Kiribati.
Shortly thereafter he filed a communication with the UN Human Rights Committee ("Committee"), asserting that New Zealand had violated his right to life under Article 6 of the Covenant on Civil and Political Rights. Teitiota specifically argued that the lack of clean drinking water caused by sea level rise had caused serious health issues in his family, including the blood poisoning of one of his children, and that he had been unable to grow crops.
On January 7, 2020, the Committee ruled against Teitiota, reasoning that under Article 6, the risk of an arbitrary deprivation of life must be personal, rather than rooted in a country's general conditions, except in the most extreme cases. The Committee recognized that environmental degradation and climate change constitute serious threats to the ability of present and future generations to enjoy the right to life, but upheld New Zealand's determination that Teitiota had not provided evidence that he faced any real chance of being harmed in a land dispute, would be unable to grow food or access potable water, or otherwise faced life-threatening conditions.
While the decision is plainly a loss for Teitiota, it also demonstrates that rights-based litigation on climate change continues to gain traction, and may open the door for climate refugee claims down the line. First, though it ultimately dismissed his claim, the Committee did rule that Teitiota's communication was admissible because he sufficiently demonstrated that due to the impact of climate change and sea level rise on the habitability of Kiribati, he faced a real risk of impairment to his right to life under Article 6 of the Covenant. Moreover, the opinion is not a full-throated endorsement of New Zealand's decision to deport Teitiota; rather, the Committee may only reverse a State Party's determination that is clearly arbitrary or amounted to a manifest error or a denial of justice. In other words, if the Committee were assessing Teitiota's claim in the first instance, it could conceivably have reached a different result.
More importantly, the Committee found that without serious national and international action on climate change, impacts could become extreme enough to threaten the right to life, making it unlawful for states receiving climate migrants to turn them away. The Committee further concluded that "given that the risk of an entire country becoming submerged under water is such an extreme risk, the conditions of life in such a country may become incompatible with the right to life with dignity before the risk is realized." Accepting Teitiota's assertion that sea level rise is likely to render Kiribati uninhabitable within ten to fifteen years, the Committee explained that there was sufficient time for intervening acts by the government of Kiribati, with international assistance, to protect its citizens. Without robust national and international action, however, climate change might undermine the right to life, "thereby triggering the non-refoulement obligations" of countries receiving climate migrants.
Finally, two of the Committee members filed dissents, concluding that New Zealand's decision to remove Teitiota was arbitrary, or manifestly erroneous, or a denial of justice. The first dissenter argued that the Committee erred by equating "potable water" with "safe drinking water," and that the onus is on the State Party to demonstrate that Teitiota and his family had access to the latter in Kiribati. The second concluded that New Zealand imposed an unreasonable burden of proof on Teitiota to establish the real risk of arbitrary deprivation of life.
The Committee's decision, although a positive step in filling the climate-induced migration protection gap, falls short on two fronts. First, the Committee's interpretation of the threshold of risk creates a perverse outcome, where climate impacts must result in death more regularly before the Committee can find a violation of the right to life. The Committee determined that the risk to Teitiota and his family did not meet the threshold required to establish that they faced arbitrary deprivation of life under Article 6. Although Teitiota's wife feared her children drowning in a tidal event or storm surge, the Committee decided Teitiota's family was not in danger because "no evidence had been provided to establish that deaths from such events were occurring with such regularity as to raise the prospect of death occurring to the author or his family members to a level rising beyond conjecture and surmise." Yet as the dissent notes, "[i]t would indeed be counterintuitive to the protection of life, to wait for deaths to be very frequent and considerable, in order to consider the threshold of risk as met."
Second, the Committee's determination that "risk must be personal, that it cannot derive merely from the general conditions in the receiving State," means that only the most severely impacted climate migrants may find relief by claiming enforcement of their right to life. Yet the entire population of Kiribati would be affected if climate impacts rendered the low-lying atoll nation uninhabitable. The fact that Teitiota's difficulty in accessing safe drinking water and habitable land is shared by other I-Kiribati does not render his situation any more dignified. As the dissent persuasively states, "New Zealand's action of deporting Teitiota is . . . like forcing a drowning person back into a sinking vessel, with the 'justification' that after all there are other voyagers on board."
Teitiota's loss exemplifies the difficulty of trying to use the framework of individual rights as redress for collective harm. To date, neither the 1951 Refugee Convention nor the Covenant has granted individual climate migrants the ability to seek protection abroad. In the case of Kiribati, and other low-lying states, population-wide solutions like planned relocation thus remain critical. When low-lying state governments attempt to implement adaptive measures or enact national solutions, however, those efforts count against individual petitioners. The Committee, for example, noted that Kiribati was taking steps to address climate change harms through its National Adaptation Programme of Action under the United Nations Framework Convention on Climate Change, and therefore it could not conclude that Kiribati's actions were inadequate to protect Teitiota's right to life.
The Committee's decision sends a clear signal that the right to life may require states to refrain from deporting climate migrants if climate impacts worsen. It serves not only as a potential opening for future claims, but also a reminder of the importance of reducing emissions now.Posted in Uncategorized
Posted on January 17th, 2020 by Tiffany Challe
By Susan Biniaz
With Madrid behind us and Glasgow on the horizon, it is a good time for Parties and others to consider the future of the annual COP. (By "COP," I mean the climate conference writ large, rather than the "Conference of the Parties," the narrower technical name for the Parties to the UN Framework Convention on Climate Change.) Madrid, while a remarkably successful venue in terms of logistics, left many not only disappointed at the Parties' failure to reach agreement and signal an increase in ambition but also confused:
o Why was there such a disconnect between the scientific imperative (as well as the public outcry) and the official outcome?
o Why were the Parties unable to reach agreement, when the remit was so much smaller than the previous year and the compromises fairly apparent?
o Did the issuance by a subset of Parties of "principles" they intend to follow have broader significance for climate governance?
o Why was it like pulling teeth to get an important climate issue (the ocean/climate nexus) considered by the Parties to what is supposed to be the foundational agreement on climate change?
o Why were emerging issues (e.g., law of the sea implications of sea level rise, carbon removal technologies) discussed only on the sidelines?
o On the whole, why did the side events seem more like the main event?
Moving forward, these and other questions are likely to be in the minds of COP Presidents, Parties, and climate watchers as they conceptualize, and set expectations for, future COPs. The design of the Paris Agreement will also be relevant. With its implementing guidance (the "rulebook") nearly completed, and its contributions nationally determined, there will be much less for the Parties to negotiate. This puts a higher premium on other aspects of COPs, particularly their ability to catalyze national action and international support (financial, capacity-building, etc.), and may also affect the type of government representatives that need to attend the annual conference.
In short, 2020 provides an important opportunity to imagine the features of an ideal COP, recognize (and address, if possible) the challenges, and set out a desirable yet workable vision.
Read the full working paper here.Posted in International, Paris Agreement
Posted on January 10th, 2020 by Tiffany Challe
Each month, Arnold & Porter and the Sabin Center for Climate Change Law collect and summarize developments in climate-related litigation, which we also add to our U.S. and non-U.S. climate litigation charts. If you know of any cases we have missed, please email us at columbiaclimate@gmail.com.
HERE ARE THE ADDITIONS TO THE CLIMATE CASE CHART SINCE UPDATE # 129.
FEATURED CASE
Trial Court Ruled for Exxon in New York's Climate Change Securities Fraud Case
After a 12-day trial, a New York court found that the New York Office of the Attorney General failed to establish by a preponderance of the evidence that Exxon Mobil Corporation (Exxon) made any material misstatements or omissions that misled any reasonable investor about its practices or procedures for accounting for climate risk. The court therefore denied claims asserted under the Martin Act—New York's securities fraud statute—and Executive Law § 63(12), which prohibits repeated or persistent fraudulent acts. Although the court granted the attorney general's request to discontinue its common law and equitable fraud claims with prejudice, the court also said its decision established that Exxon would not have been held liable on any fraud-related claims since the attorney general failed to establish Exxon's liability even for causes of action that did not require proof of the scienter and reliance elements of fraud. The court found that Exxon's public disclosures in the 2013 to 2016 time period at issue in the case—including Form 10-K disclosures and March 2014 reports specifically addressing climate change risk and regulations that were prepared in consideration for withdrawal of shareholder proposals—were not misleading. The court said one of the March 2014 reports identified proxy costs of carbon and GHG costs as "distinct and separate metrics," one of the factors leading the court to reject the premise of the attorney general's case that Exxon's disclosures "led the public to believe that its GHG cost assumptions for future projects had the same values assigned to its proxy cost of carbon." The court also found that an analyst's testimony undercut the attorney general's assertion that information in the March 2014 reports was material to investors and found the attorney general's expert testimony on materiality to be unpersuasive, "flatly contradicted by the weight of the evidence," and "fundamentally flawed." People v. Exxon Mobil Corp., No. 452044/2018 (N.Y. Sup. Ct. Dec. 10, 2019).
Read more »Posted in Energy, Human Rights, International, Litigation, NEPA
Posted on January 10th, 2020 by Tiffany Challe in Climate Law Blog. By Jessica Wentz and Michael Burger
On January 9 the Council on Environmental Quality (CEQ) published a proposal to dramatically overhaul the federal regulations governing environmental reviews under the National Environmental Policy Act (NEPA). The proposal represents a significant departure from CEQ's prior interpretation of NEPA as well as decades of agency practice, case law, and guidance consistent with that interpretation. Rather than promoting transparency, public engagement, and informed decision-making consistent with the policy set forth in NEPA, the proposal aims to curtail environmental analyses, limit disclosures to the public, and expedite federal approvals for major projects, including fossil fuel supply infrastructure. Although the proposed regulations do not explicitly mention "climate change" there are many provisions that would potentially limit or even eliminate analysis of climate change-related issues for fossil fuel extraction leases and infrastructure, such as natural gas pipelines. Here are five key points about the proposal and its implications for fossil fuel projects and analysis of climate change-related issues: Read more »Posted in NEPA, Online Resources
Posted on January 9th, 2020 by Amy Turner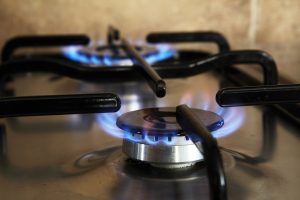 In July 2019, Berkeley, California made news with the first-ever municipal ban on new natural gas hookups in the U.S. Hailed as "momentous" and a "landmark move," Berkeley's ordinance inspired other municipalities in California and beyond to consider and enact similar bans. At latest count, more than 50 municipalities – mostly in California and Massachusetts – have considered or enacted an all-electric requirement for new construction. Though they differ in their details — some exempt uses such as cooking ranges, laboratories and more; some include major renovations in addition to new construction — these bans are largely aligned with local climate action planning and municipal goals to reduce greenhouse gas emissions. They are also giving rise to legal questions and challenges. This post offers a quick survey of the state of play.
Authority under applicable state law
The bans in California and Massachusetts rely on different sources of authority. Many of the California bans are structured as amendments to the local building codes. In that state, municipalities are permitted to adopt building energy code provisions that are more stringent than the state code with California Energy Commission approval. San Jose, Menlo Park, San Mateo, West Hollywood and Santa Monica, and Marin County have obtained this approval, while other municipalities have proposals pending before the Commission. Berkeley took a different approach, relying on its local police powers to ban natural gas connections, and the city of Morgan Hill followed Berkeley's lead. Berkeley later supplemented its police power ban with updates to the local building energy code (still pending approval before the CEC).
In Massachusetts, where municipalities generally do not have the authority to augment the state building energy code, the tension between state and municipal authority takes a different form. Brookline's ban relies on its "its home rule powers and its police powers" under Massachusetts law, which include the authority to "direct[] and manag[e] their prudential affairs" and to "regulat[e] the inspection, materials, construction, installation, alteration or use of pipes, fittings and fixtures through which gas is supplied within buildings." Because Brookline is a town, Massachusetts law requires that it submit the by-law implementing the ban to the state attorney general's office for approval, which is pending.
Massachusetts cities, which are not subject to the same attorney general approval as towns, also face unresolved questions about their authority to implement natural gas bans. The Cambridge city attorney shared her office's view with the city's council that the a ban on new natural gas hookups would be preempted by state building code law. This has not deterred some city lawmakers, including a Cambridge city council member who told Inside Climate News that "if this boils down to a fight in court over whether or not we ban gas, I welcome the fight."
Other localities are waiting in the wings. The city of Newton appears poised to take the same tack as Cambridge, while the town of Lexington has indicated it will wait to see the outcome of the attorney general's review of the Brookline ban.
Court challenges
Not surprisingly, litigation has been filed to challenge these local government actions.
In November, the California Restaurant Association sued the city of Berkeley seeking to enjoin that city's ban.[1] The complaint claims that the Berkeley ban is preempted by the U.S. Energy Policy and Conservation Act, or EPCA, which preempts state and local promulgation of energy efficiency standards for certain household appliances such as furnaces, air conditioners, water heaters, dishwashers, clothes washers and dryers, kitchen ranges and ovens and more. (See 42 U.S.C. §§ 6297(a) and 6292.) The California Restaurant association also claims in its suit that the Berkeley ban is preempted by the California Building Standards Code and the California Energy Code, and that Berkeley should not have relied on its police power but rather pursued approval from the California Building Standards Commission or the California Energy Commission for an update to the building or energy code. As noted above, Berkeley has sought CEC approval for an electrification component in its "reach code" to supplement the ban; it is not yet clear whether or how this will impact the litigation.
The building code and energy code amendment approach is also being challenged in court. Two local home builders have filed suit[2] against the town of Windsor, CA's ban – structured as an amendment to the local building energy code – alleging, among other things, that the municipality failed to properly consider under the state's environmental review statute hazards and reliability concerns that could result from increased electrification, particularly in the face of increasing wildfires.
These cases, though in preliminary stages, may influence future municipal efforts and the lawsuits challenging them.
More opposition
Municipal natural gas bans offer an area ripe for continued opposition by the natural gas industry and others. An industry group has indicated it will file suit challenging the Brookline, MA ban. Some environmental advocacy organizations have suggested that natural gas interests may be behind the California Restaurant Association suit in Berkeley. Natural gas groups are also intervening at the local level. For example, opposition letters came in from such groups in the days before the Brookline vote. A California gas company has also apparently funded "grass-roots" anti-ban advocacy in that state as well. Other interest groups have also expressed reservations about these natural gas bans, leading Seattle to table voting on a proposed ban there while it considers input from labor and industry groups. Given the essential interest of the natural gas industry in maintaining the ability to connect to new customers, we are sure to continue seeing anti-ban advocacy during the lawmaking process and in the courts.
The Cities Climate Law Initiative is continuing to monitor developments in the promulgation of municipal bans on new natural gas hookups and related litigation in order to help advise municipalities on structuring such bans, or electrification requirements, in their jurisdictions.
[1] Cal. Restaurant Ass'n v. City of Berkeley, Case No. 3:19-cv-07668 (N.D. Cal. 2019).
[2] Gallagher v. Town of Windsor, Docket No. SCV-265553 (Cal. Super. Ct. Nov 19, 2019) and Windsor Jensen Land Company, LLC v. Town of Windsor, Docket No. SCV-265583 (Cal. Super. Ct. Nov 22, 2019).Posted in Cities Climate Law Initiative, UncategorizedArticle tags: Cities Climate Law Initiative, Green Buildings, Natural Gas
Posted on December 5th, 2019 by Tiffany Challe
By Michael B. Gerrard
This blog is based on a talk given to the Climate Change: Response and Resilience Leadership Forum at Columbia University on November 20, 2019, sponsored by RenaissanceRe.
We know that, mostly as a result of climate change, extreme weather events are becoming more frequent and severe. Reducing greenhouse gas emissions should be the highest priority, but that won't be enough to prevent severe impacts, some of which are already occurring. Here are twelve ways the law can help society cope with these impacts.
Flood maps – The Federal Emergency Management Agency should update its flood maps and make them reflect anticipated future climate conditions, not just past experience.
Disclose flood risks – Prospective buyers of property should be given information about any flood risks faced by the property.
Environmental impact assessments – Environmental reviews under the National Environmental Policy Act and its state counterparts should consider the climate conditions expected at the end of a project's useful life, not just at the start, to help ensure the project can withstand those conditions.
Public utility regulation – Other states should follow the lead of the New York Public Service Commission in requiring major utilities (in this case, Con Edison) to study expected future climate conditions going out decades, and prepare plans to cope with those conditions in order to maintain reliability.
Permit conditions – Several statutes require permit holders to have and implement plans to prepare for extreme events – e.g., Clean Air Act; Clean Water Act; Oil Pollution Act; Resource Conservation and Recovery Act. The Conservation Law Foundation is pushing these requirements in lawsuits in Massachusetts and Rhode Island.
Securities disclosure – As required (but not enforced) by the Securities and Exchange Commission, and as advanced by the Task Force on Climate-Related Financial Disclosures, public companies should disclose the physical risk to their facilities and operations from climate change.
Heat – To cope with the dangerous heat conditions to come, cities should require landlords, including of public housing, to provide air conditioning or otherwise keep apartments cool enough to not endanger health. They should also require suitably-shaped roofs to be white, green, or topped with solar panels; and they should require large-scale tree planting.
Building codes – Codes should require buildings to be designed and built so as to withstand anticipated flooding, wildfires, and other risks.
Inspections – Flooding-vulnerable infrastructure such as levees and dams should be inspected frequently and repaired when needed.
Toxic sites – The remediation of contaminated sites under the Comprehensive Environmental Response, Compensation and Liability Act and other programs should reflect future flood risk.
Architects' training – The states' architects licensing boards should require architects to take continuing education courses on climate risks.
Managed retreat – Though politically toxic almost everywhere, cities that are vulnerable to future extreme flooding should begin planning to retreat from shorelines and riverbanks that will become uninhabitable, and to relocate uses to safe areas.
Posted in Adaptation, Environmental Impact Review
Posted on December 2nd, 2019 by Romany Webb
By Romany Webb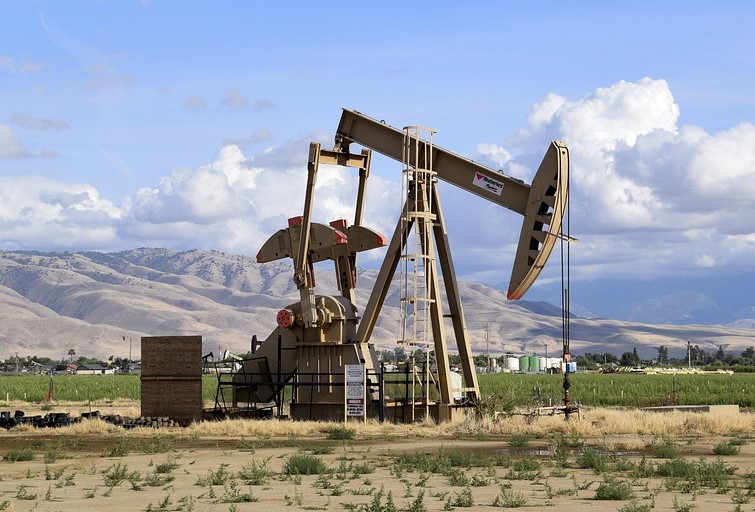 On Friday, November 22, the Sabin Center submitted comments opposing an Environmental Protection Agency ("EPA") proposal to rescind regulations limiting methane emissions from new oil and natural gas facilities (the "Methane New Source Performance Standards" or "Methane NSPS"). The primary component of natural gas, methane is emitted throughout the oil and gas production process, primarily through accidental leaks and intentional venting. The emissions make a significant contribution to climate change because methane is a highly potent greenhouse gas which, in the first 20 years after it is released, traps approximately 84 times more heat in the earth's atmosphere than carbon dioxide (on a per ton basis). Methane also contributes to the formation of ground-level ozone which is itself a heat-trapping greenhouse gas and, when inhaled by humans, can trigger a variety of health problems from throat irritation and coughing to bronchitis, asthma, and reduced lung function.
Read more »Posted in Clean Air Act, Deregulation, Energy, EPA, Fossil Fuels, Methane, Natural Gas, Oil
**
NEW SABIN CENTER WHITE PAPER: SURVEY OF GREENHOUSE GAS CONSIDERATIONS IN FEDERAL ENVIRONMENTAL IMPACT STATEMENTS AND ENVIRONMENTAL ASSESSMENTS FOR FOSSIL FUEL-RELATED PROJECTS, 2017-2018
Posted on November 22nd, 2019 by Tiffany Challe
By Madeleine Siegel and Alexander Loznak
Climate change is already generating enormous costs to the environment and public health both in the United States and around the world. These costs will only escalate over time with increasing greenhouse gas (GHG) emissions. Under the National Environmental Policy Act (NEPA), U.S. federal agencies must assess the environmental effects of proposals for major federal projects, plans and programs before deciding if they should proceed. To conduct a meaningful environmental review of proposed projects, federal agencies must carefully consider how these projects contribute to climate change and greenhouse gas emissions—particularly for projects concerning fossil fuel extraction, transport, and use. The courts have established that NEPA includes obligations to consider climate change effects. Under the Obama administration, the Council for Environmental Quality sought to clarify those obligations by issuing guidance on how NEPA analysis and documentation should address GHG emissions. The Trump administration has sought to roll back and replace those recommendations, raising new questions about how federal agencies have assessed, and will continue to assess, climate change effects during environmental review.
To evaluate how federal agencies are addressing climate change in environmental reviews under NEPA, this report surveys federal environmental impact statements (EISs) and environmental assessments (EAs) completed in 2017-2018 for projects related to fossil fuel production, processing, and transport. In total, the report reviews sixteen EISs and ten EAs which met these criteria within the selected timeframe. The report focuses on fossil fuel project proposals because of their contributions to greenhouse gas emissions.
Top-level findings from the survey include:
When reviewing proposals for coal, oil, and gas extraction, agencies did typically quantify both direct and indirect emissions from the proposal, including emissions associated with the combustion of the produced fuels. However, in resource management plans that would open federal lands for fossil fuel extraction, the reviewing agency did not quantify emissions.
There are no instances in which agencies determined that the impact of fossil fuel leasing on greenhouse gas emissions would be "significant" despite predicting that these leases would generate millions of tons of carbon dioxide equivalents (CO2e).
Projects found to have "insignificant" environmental effects would collectively contribute substantial greenhouse emissions.Although federal agencies produce EAs exclusively for proposed projects which have been determined not to have significant impacts, the ten EA projects alone would contribute between 654 and 683 million metric tons of CO2e over their lifetime, approximately one-tenth of the annual GHG emissions of the entire United States.
Agencies rarely quantify the cumulative emissions of the proposed action when added to other recent and reasonably foreseeable federal leases for fossil fuel production. While the majority of surveyed EISs and EAs disclose GHG emissions quantitatively, or in some instances only qualitatively, most do not contain a more comprehensive analysis of how fossil fuel production on public lands will affect fossil fuel consumption and greenhouse gas emissions in the aggregate.
Agencies fail to account for the public health and environmental costs of GHG emissions with a social cost of carbon metric and rarely consider opportunities to mitigate GHG emissions associated with a project.Less than one-sixth of the analyzed environmental reviews mention commitments to reducing GHG emissions. Further, the reviewing agencies do not estimate the social costs to better understand the magnitude of the emissions' impacts in any of the surveyed documents.
Read the executive summary and full report here.
State and Local Government Climate Cases to Proceed Against Fossil Fuel Companies in State Courts After Supreme Court Declined to Stay Remand Orders
On October 22, 2019, the U.S. Supreme Court denied fossil fuel companies' application for a stay pending appeal of a district court's remand order returning Baltimore's lawsuit seeking to hold the companies liable for impacts of climate change. The application was presented to Chief Justice Roberts, the circuit justice for the Fourth Circuit, who referred the application to the Court. The Court's order denying the application indicated that Justice Alito did not take part in the consideration or decision of the application. Also on October 22, the circuit justices for the First Circuit (Breyer) and Tenth Circuit (Sotomayor) denied applications from fossil fuel companies for stays pending appeal of remand orders in cases brought by Rhode Island and Colorado municipal governments. The companies' appeal of the remand order in Baltimore's case has been fully briefed in the Fourth Circuit and is scheduled for oral argument on December 11. As of November 5, the district court in Maryland had not yet issued an order to lift its temporary stay on the remand order. In the Rhode Island case, the federal district court issued a text order granting the motion to remand two days after the Supreme Court denied a stay. The companies' brief in their First Circuit appeal of the remand order is due on November 20. The federal district court in the Colorado case notified the state court of the remand order on October 8, immediately after denying oil and gas companies' emergency motion for a stay. Other developments in governmental climate change cases against fossil fuel companies included the scheduling of oral argument in the Second Circuit for November 22 in New York City's case. BP p.l.c. v. Mayor & City of Baltimore, No. 19A368 (U.S. Oct. 22, 2019); BP p.l.c. v. Rhode Island, No. 19A391 (U.S. Oct. 22, 2019); Suncor Energy (U.S.A.) Inc. v. Board of County Commissioners of Boulder County, No. 19A428 (U.S. Oct. 22, 2019); City of New York v. BP p.l.c., No. 18-02188 (2d Cir. Sept. 30, 2018).
Read more »Posted in CEQR, Energy, EPA, International, Litigation
**
How Science Suffered in the first 1000 Days of Trump
y Lauren Kurtz and Susan Rosenthal
One thousand days into the Trump administration, the federal government has attacked science 249 times—or roughly once every four days.
The administration's assault on science includes attempting to cast doubt on climate change, limiting and eliminating access to scientific information, and preventing federal scientists from publicly communicating their research.
In the Silencing Science Tracker, a public database we maintain with Columbia Law School's Sabin Center for Climate Change Law, we catalog government efforts to restrict, censor, undermine, and misrepresent science since the November 2016 elections. We've defined these actions as those that aim to restrict or prohibit scientific research, education, or discussion, or the publication or use of scientific information.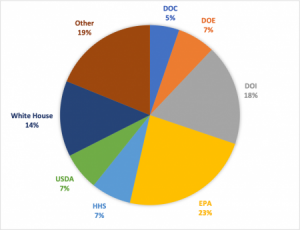 Federal entries in the Silencing Science Tracker broken out by agency.
Our analysis of Tracker data reveals where and how the Trump administration is focusing its efforts to silence science. The largest number of entries pertain to actions taken at the Environmental Protection Agency (EPA), constituting 23 percent of federal entries and the Department of Interior (DOI) at 18 percent.
But other agencies are not immune to attacks on science. The Department of Health and Human Services (HHS), Department of Agriculture (USDA), and Department of Commerce (DOC)—the parent agency of the National Oceanographic and Atmospheric Agency (NOAA)—are also well-represented
in the Tracker.
This is a continuation of the trend we reported in January 2019, with different agencies represented at roughly the same rates as they were earlier in the year. It is worth noting actions to silence science are increasingly spread across a variety of smaller agencies or agencies typically less focused on scientific research, such as the Department of Transportation and the Federal Communications Commission.
Climate science also remains the type of science most under attack, at 72 percent of Tracker entries. Other types of science affected include nutrition research, children's health research, and endangered species listings.
What's new is that the types of government efforts to silence science have shifted considerably since the beginning of 2019. Reports of government censorship have risen to 39 percent of all entries, up from 26 percent in January. In fact, 65 percent of entries over the past three months—or 13 out of 20 entries—involve government censorship.
Silencing Science Tracker entries broken out by type of action
Reports of self-censorship have also risen to 7 percent, up from 5 percent. Reports of research hindrance and budget cuts have also each risen slightly since January; comparatively, personnel changes and bias and misrepresentation have fallen as a percentage of total entries.
The reasons for these shifts are not clear but we believe, as others have observed, federal treatment of science and research has reached a "crisis point."
While all administrations are guilty of politicizing science to some degree, government attempts to silence science now happen more frequently and egregiously than ever, from the doctoring of hurricane maps to broadly dismantling federal scientific advisory boards.
The impacts of government attacks on science are dire and concerning. Public health is endangered when scientists are prohibited from speaking to the public; environmental resources are imperiled when scientific research is ignored, and sound policymaking is jeopardized when access to data is restricted.
If you're a scientist who has experienced or witnessed attempts to silence science, or if you have legal questions related to your work, please contact us to arrange a free, confidential consultation with one of our attorneys.Posted in Online Resources, Science