It's Time to Try Congestion Pricing in L.A.: Los Angeles will pilot a toll program for freeway drivers at peak hours in 2021. Can America's most car-centric city embrace traffic congestion charges? Donald Shoup in Bloomberg, July 2, 2020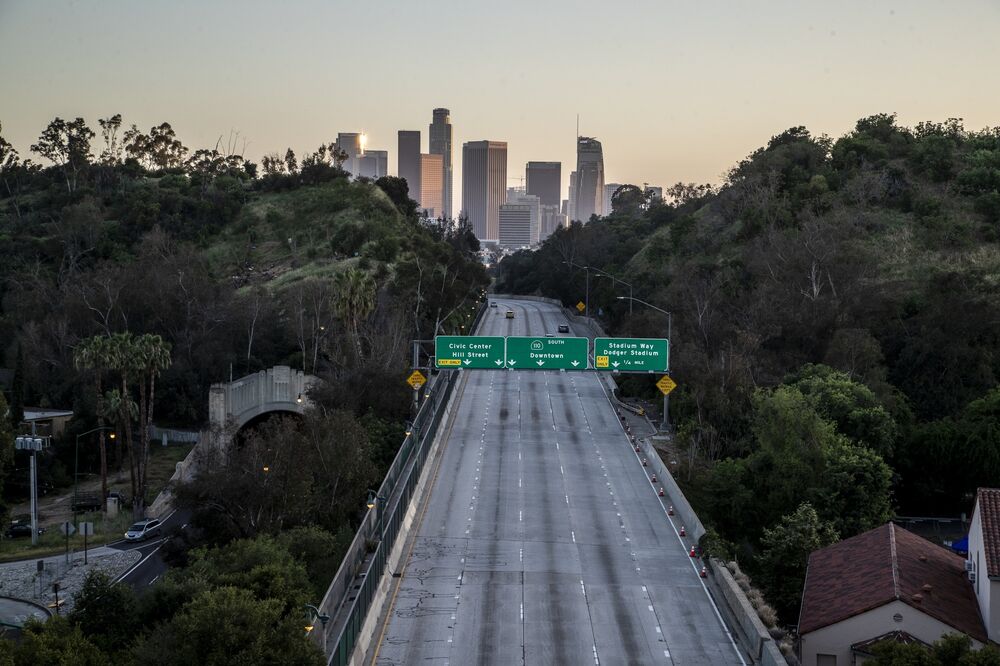 During the Covid-19 lockdowns that have kept millions of people at home, drivers in Los Angeles and other big cities experienced something miraculous: free-flowing freeway traffic, at all hours. But if a lingering fear of coronavirus contagion keeps former transit riders off buses and trains after the pandemic passes, traffic congestion may end up even worse than before the pandemic. Can we avoid that future?
Yes. Congestion pricing can maintain free-flowing traffic on freeways even during peak hours. London, Singapore, Stockholm and other cities charge tolls for drivers on important roads at peak hours to manage traffic, and many more cities, including New York and San Francisco, are poised to follow these leaders. Los Angeles could be next, and it may soon provide a window into how the model could work for other car-reliant cities. As part of its preparations for the 2028 Olympics, the Los Angeles County Metropolitan Transportation Authority, which operates bus and rail transit and provides funding and planning for freeway projects, is studying congestion pricing to manage travel demand in its ExpressLanes—one or two high-occupancy-vehicle (HOV) lanes adjacent to four or five free lanes in each direction.
With 134 million vehicle miles driven per day, Los Angeles has the busiest urban highway network in the United States. But its famous freeways are hardly free: Congestion slows traffic down for much of the day, and drivers pay for this congestion in wasted time. Tolls for low-occupancy vehicles in its Express Lanes could change that. 
Metro has all the hardware, software, and wetware needed for congestion pricing because it already charges tolls in its ExpressLanes on the I-10 and I-110 freeways. Solo drivers can use the ExpressLanes if they pay the full toll, two-person carpools pay less, and vehicles with three or more persons pay nothing. The tolls are set to ensure speed of at least 45 miles per hour in the ExpressLanes. Unfortunately, the toll exemption for three-person carpools has invited massive fraud. One Metro official reported in 2017 that up to 30% of drivers in the ExpressLanes use their transponders to overstate their vehicle occupancies and drive free during peak periods.