August 29th, 2017 by Steve Hanley on Clean Technica
Nissan has been trying to sell its LEAF — the best selling electric car in history — in China for years without much success, as that country's taxes on imported cars make it too expensive. The new company intends to jointly design a new small SUV that operates solely on battery power. The car will then be built by Dongfeng.
Dongfeng currently produces the Kadjar SUV, which is sold as a Renault, and the Teana sedan, which is marketed under the Nissan label. Dongfeng has partnerships with several other car companies. In 2014 it acquired a 14% stake in Peugeot and makes Aircross SUVs and Picasso sedans that are sold as Citroens in China. It also partners with Honda to make the Civic and Kia to make its KX Cross cars.
China is pushing manufacturers to build more electric vehicles. So far as anyone knows, that program will require all car companies to make enough so-called new energy vehicles to equal "8%" of their total in-country sales by the end of next year. Battery electric cars will earn more credits than plug-in hybrids and traditional hybrids may not qualify for credits at all. Companies that do not meet the targets will be required to purchase credits from companies that have an excess available.
The program is very similar to the system set up by the California Air Resources Board almost a decade ago. California is also targeting 8% of sales for qualifying electric cars.  The car companies have complained bitterly that the proposal is too aggressive and there have been some signs that China may adjust the program somewhat. The final regulations are expected to be released at the Frankfurt auto show next month.
The Chinese government plans to increase the annual output of new energy vehicles to 2 million units by 2020. They are expected to account for more than 20% of new car sales in China by 2025 according to the latest proposals from the Ministry of Industry and Information Technology.
Source: Bloomberg New Energy Finance
Nissan automotive group said earlier this month that it planned to develop and sell an EV which cost no more than $8,000, which the CEO says is the correct "price point" for Chinese consumers.
This figure, while taking into account government subsidies, is still far cheaper than the Nissan Leaf which did not sell well in the country. Known locally as the Venucia e30, the Leaf holds a price tag of approximately $37,000.
By collaborating with others on battery technology, Ghosn says that the cost of EVs could be brought down even further, which in turn would promote adoption rates. With this in mind, the group plans to eventually launch an EV which costs no more than $8,000 — no subsidies required. In order to do so, the Renault-Nissan Alliance will be working with other manufacturers and engineers to slim down the cost of production.
"We want to concentrate efforts on the car itself and use existing suppliers which are investing a lot of money," Ghosn said. "We can't do everything ourselves."
The Renault-Nissan chief hopes that by focusing on battery technology and by snapping up startups which host talented engineers, EV adoption rates will increase and the automotive group will stay competitive.
Making the move from fossil fuel to electricity is just one step on the path to changing our vehicles from an "object of transportation" to what Ghosn calls a "connected, mobile space," but by changing the fundamental nature of a car, the design also changes — leaving more room for smart functions, such as sensors, cameras, and connectivity systems.
Renault, Nissan to hold 50% of venture, Dongfeng to own rest

China topped electric car rankings in a survey by BNEF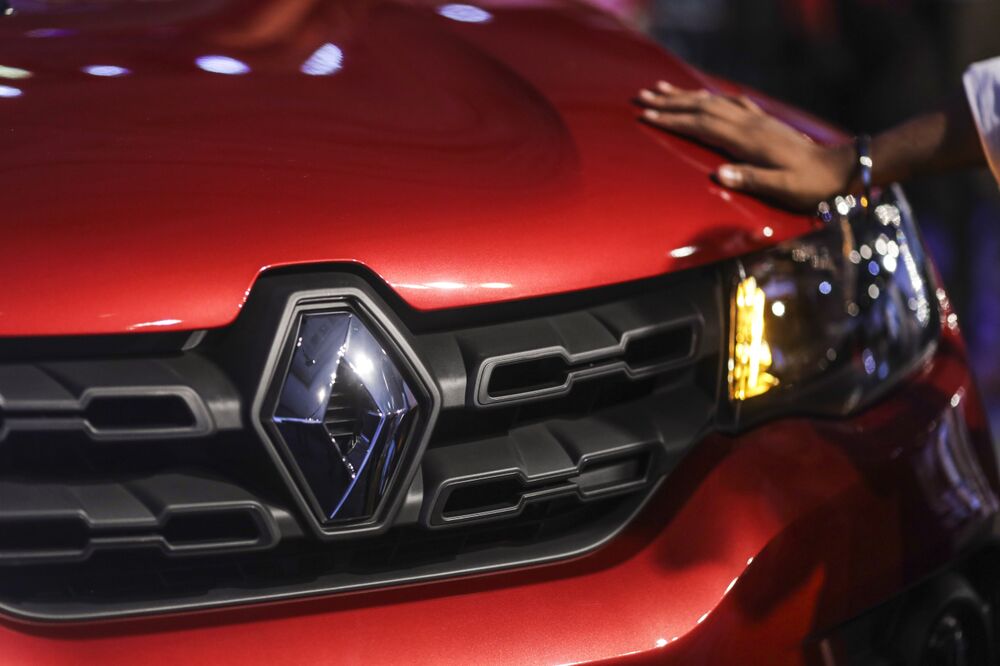 The Renault-Nissan alliance is expanding its push into China, teaming up with Dongfeng Motor Group Co. on its first locally designed electric vehicle as emissions rules tighten in the world's largest car market.
Renault SA, Nissan Motor Co. and Dongfeng established a joint venture to develop a battery-powered model based on a small sport utility vehicle platform developed by the French-Japanese alliance, the companies said Tuesday. The vehicle is due to hit showrooms in 2019.
Automakers are accelerating electric-vehicle investment in China to meet stricter environmental rules set to take effect in major markets. Starting next year, carmakers that fail to meet fleet-based emissions and fuel-economy limits could face fines under China's new cap-and-trade framework.
Last week, Ford Motor Co. said it will explore setting up a venture with Anhui Zotye Automobile Co. to produce EVs. In May, Volkswagen AG received approval for partnership with Anhui Jianghuai Automobile Group to produce electric cars. Daimler AG and BMW also have electric car brands under their partnerships with BYD Co. and Brilliance China Automotive Holdings Ltd., respectively.
Renault and Nissan each hold 25 percent of eGT New Energy Automotive Co., with Dongfeng Motor owning the rest, the companies said. Renault-Nissan spokeswoman declined to provide details on investment for the venture, which started operations in July. Dongfeng is a long-time partner of the French and Japanese companies and currently makes Kadjar SUVs with Renault and Teana sedans with Nissan in China. Dongfeng will produce the electric vehicle at a factory in Shiyan, Hubei province.
China's Dominance
While Nissan's Leaf is assembled in mainland China and sold as the Venucia e30 since 2014, the new EV — which the company has said will cost about $8,000 — will be the first model the alliance designed from scratch in China. The Japanese carmaker has struggled to sell the Leaf mainly because its price is too high compared with most locally made EVs. As part of its repositioning, Nissan this month sold a subsidiary that produces batteries for the Leaf to Chinese private equity firm GSR Capital for about $1 billion.
Dongfeng has actively partnered with international carmakers. The Wuhan, Hubei-based manufacturer acquired a 14 percent stake in PSA Group in 2014 and makes SUVs and sedans for the French company's Citroen nameplate. Dongfeng also partners with Honda Motor Co. and Kia Motors Corp.
The three-way alliance of Renault, Nissan and Mitsubishi Motors is the world's leadingmaker of mass-market electric cars. Cumulative sales of vehicles such as the Leaf, Renault's Zoe and Mitsubishi's i-Miev topped 481,000 units as of the end of June.
China scooped the top six spots in a global index of electric-vehicle manufacturers in a sign its strategy to develop the sector may be making headway. BYD, Jiangling Motors Corp. and BAIC Motor Corp. led the group which beat out European and Japanese rivals. U.S. carmakers did not make the top ten.
Sales of battery-powered vehicles rose 34 percent to 204,000 units in the first seven months of 2017, according to the China Association of Automobile Manufacturers.
The Chinese government plans to increase the annual output of new-energy vehicles — its term for battery-powered cars, plug-in hybrids and fuel cell vehicles — to 2 million units by 2020. Such automobiles are expected to make up more than one fifth of the total sales by 2025, according to the latest auto industry plan released by the Ministry of Industry and Information Technology.
— With assistance by Yan Zhang, Jie Ma, and Ania Nussbaum