Also see: https://blogs.ei.columbia.edu/2020/04/16/climate-driven-megadrought-emerging-western-u-s/ – April 20th, 2020
The Colorado Sun | evan@coloradosun.com
Colorado currently is one of the drier parts of the country, and although conditions have improved in recent weeks, the long-term outlook for the state is relatively grim. 
Much of Colorado continues to suffer through extreme drought, and nearly all of the state is experiencing drought, according to the latest data released by the U.S Drought Monitor, a collaboration between the National Oceanic and Atmospheric Administration, the U.S. Department of Agriculture and others. 
Climate change could make droughts more severe and more common and disrupt the state's economy. And while this year's drought isn't the most severe of the past decade, it will take "years and years of heavy rain to get back up to normal," drought monitor author Richard Heim said.
The red on the map below represents extreme drought, while orange represents severe drought.
Drought is nothing new in Colorado, but a lot has changed since this time last summer.  "The dryness and drought has been building over many many months," Heim said. 
Conditions deteriorated over the past year, and a combination of short-term dryness and long-term dryness in the state has led to drought. Heim says Colorado has been in a "persistently dry pattern, in general, for most of the state."  
Colorado has also been suffering from relatively warm temperatures and a high propensity for evaporation. When the air is evaporating water at a higher rate, there is lower humidity and less water in the soil, rivers and reservoirs.
The monsoon late last summer was lackluster, which put the state on the trajectory toward drought. The state was dry going into the winter, and a dry and warm spring contributed to the current conditions.
"People need to understand that drought is not just what's happening in the last couple of weeks," Heim said. "Drought is the accumulation of dryness that has accumulated over a long period of time."
Another important factor in staving off dryness: snow melt. Colorado's high country snowpack plays a critical role in maintaining moisture in the state. Alpine snow fields serve as a reservoir, and when the snow melts it feeds rivers and streams and percolates into the soil. The unusually dry spring disrupted this process, and the snow melted too quickly to feed water systems downstream. 
The past few months have been particularly dry, with vast portions of the state — shown in red in the map below — suffering from precipitation levels well below average.
But drought conditions in Colorado have been slowly easing, and last week's drought monitor is an improvement from previous weeks, shown by the interactive map below, which compares last week's drought monitor with that of two weeks ago. Though conditions have worsened in the northwestern corner of the state, they have improved in many other places, particularly in the southern portion of the state. 
---
Use the slider below to see how the drought situation in Colorado has changed in recent weeks.
The improvement is explained at least in part by increasing rainfall in a large part of the state. "So far, the early parts of the monsoon season have been promising," Colorado State Climatologist Russ Schumacher said.
The drought-stricken southern portion of the state has had more rain in recent weeks, which has made a noticeable impact. Precipitation can temporarily lower fire danger and make a dent in dry conditions, but thunderstorms are not enough to lift a region out of drought.
"It takes a long time to get into drought and a long time to get out of drought," National Weather Service meteorologist Mark Wankowski said.
The long-term outlook for Colorado this summer and early fall suggests the drought will persist. NOAA forecasts predict Colorado will be among the driest parts of the country, relative to its normal levels of precipitation. Most of the state, shown in dark brown, has a 40% chance of seeing lower precipitation than normal. Those are the worst odds in the country, the model shows. 
Heat, too, will likely exacerbate the likelihood of sustained drought. Much of Colorado has a 60% likelihood of being hotter than normal in the coming months.  
"If it remains warmer than average for an extended period, even if you have normal or above-normal precipitation, it doesn't really end the drought in that situation," said Schumacher, the state climatologist.
The heat projection shown above reflects recent trends, as much of the Southwest has become increasingly hot during the summer months in recent years. Experts say the western portion of the U.S. has grown hotter and hotter over the years.
The darker the red in the map below, published by the National Oceanic and Atmospheric Administration, the hotter the area has been trending. According to the model, there is a "clear warming trend," compared to previous summers. 
Climate change is causing serious concern among scientists who study drought, because it could make droughts more severe and more common. The changing climate could stress systems necessary for staving off drought. 
Colorado's critical snowpack could be severely hit by climate change. The warming temperatures could shorten the snow season, lead to quicker melting and turn wintertime snow into rain. The high altitude of Colorado's mountains insulates the state from some of those effects, but it's not immune. As droughts this summer and in years past demonstrate, changes in snowpack can affect the climate year-round.
A warming climate could also lead to less overall precipitation and increase the rate of all-important evaporation.
"Climate change is water change," Schumacher said.
Because Colorado already has an arid climate, changes in precipitation caused by climate change can have a major impact on the economy and people's livelihoods. And while drought in Colorado is not a new phenomenon, scientists are increasingly confident that climate change is playing a role. 
"What's happening in the West is attributed to climate change," said Heim, the drought monitor.
**
Climate-Driven Megadrought Is Emerging in Western U.S., Says Study
Warming May Be Triggering Era Worse Than Any in Recorded History
BY KEVIN KRAJICK |APRIL 16, 2020
With the western United States and northern Mexico suffering an ever-lengthening string of dry years starting in 2000, scientists have been warning for some time that climate change may be pushing the region toward an extreme long-term drought worse than any in recorded history. A new study says the time has arrived: a megadrought as bad or worse than anything even from known prehistory is very likely in progress, and warming climate is playing a key role. The study, based on modern weather observations, 1,200 years of tree-ring data and dozens of climate models, appears this week in the leading journal Science.
"Earlier studies were largely model projections of the future," said lead author Park Williams, a bioclimatologist at Columbia University's Lamont-Doherty Earth Observatory. "We're no longer looking at projections, but at where we are now. We now have enough observations of current drought and tree-ring records of past drought to say that we're on the same trajectory as the worst prehistoric droughts."
Reliable modern observations date only to about 1900, but tree rings have allowed scientists to infer yearly soil moisture for centuries before humans began influencing climate. Among other things, previous research has tied catastrophic naturally driven droughts recorded in tree rings to upheavals among indigenous Medieval-era civilizations in the Southwest. The new study is the most up-to-date and comprehensive long-term analysis. It covers an area stretching across nine U.S. states from Oregon and Montana down through California and New Mexico, and part of northern Mexico.
Areas of southwestern North America affected by drought in the early 2000s; darker colors are more intense. Yellow box shows the study area. (Adapted from Williams et al., Science, 2020)
Using rings from many thousands of trees, the researchers charted dozens of droughts across the region, starting in 800 AD. Four stand out as so-called megadroughts, with extreme aridity lasting decades: the late 800s, mid-1100s, the 1200s, and the late 1500s. After 1600, there were other droughts, but none on this scale.
The team then compared the ancient megadroughts to soil moisture records calculated from observed weather in the 19 years from 2000 to 2018. Their conclusion: as measured against the worst 19-year increments within the previous episodes, the current drought is already outdoing the three earliest ones. The fourth, which spanned 1575 to 1603, may have been the worst of all — but the difference is slight enough to be within the range of uncertainty. Furthermore, the current drought is affecting wider areas more consistently than any of the earlier ones — a fingerprint of global warming, say the researchers. All of the ancient droughts lasted longer than 19 years — the one that started in the 1200s ran nearly a century — but all began on a similar path to to what is showing up now, they say.
Nature drove the ancient droughts, and still plays a strong role today. A study last year led by Lamont's Nathan Steiger showed that among other things, unusually cool periodic conditions over the tropical Pacific Ocean (commonly called La Niña) during the previous megadroughts pushed storm tracks further north, and starved the region of precipitation. Such conditions, and possibly other natural factors, appear to have also cut precipitation in recent years. However, with global warming proceeding, the authors say that average temperatures since 2000 have been pushed 1.2 degrees C (2.2 F) above what they would have been otherwise. Because hotter air tends to hold more moisture, that moisture is being pulled from the ground. This has intensified drying of soils already starved of precipitation.
Varying soil moisture in southwestern North America, 800-2018. The straight horizontal center line indicates average moisture; blue line at bottom shows 2000-2018 mean. Green bars indicate abnormally wet periods, pink ones abnormally dry. The fluctuating red moisture line is based on tree-ring data until it converts to blue at the start of modern instrumental observations. (Adapted from Williams et al., Science, 2020)
All told, the researchers say that rising temperatures are responsible for about half the pace and severity of the current drought. If this overall warming were subtracted from the equation, the current drought would rank as the 11th worst detected — bad, but nowhere near what it has developed into.
"It doesn't matter if this is exactly the worst drought ever," said coauthor Benjamin Cook, who is affiliated with Lamont and the Goddard Institute for Space Studies. "What matters is that it has been made much worse than it would have been because of climate change." Since temperatures are projected to keep rising, it is likely the drought will continue for the foreseeable future; or fade briefly only to return, say the researchers.
"Because the background is getting warmer, the dice are increasingly loaded toward longer and more severe droughts," said Williams. "We may get lucky, and natural variability will bring more precipitation for a while. But going forward, we'll need more and more good luck to break out of drought, and less and less bad luck to go back into drought." Williams said it is conceivable the region could stay arid for centuries. "That's not my prediction right now, but it's possible," he said.
Lamont climatologist Richard Seager was one of the first to predict, in a 2007 paper, that climate change might eventually push the region into a more arid climate during the 21st century; he speculated at the time that the process might already be underway. By 2015, when 11 of the past 14 years had seen drought, Benjamin Cook led a followup study projecting that warming climate would cause the catastrophic natural droughts of prehistory to be repeated by the latter 21st century. A 2016 studycoauthored by several Lamont scientist reinforced those findings. Now, says Cook, it looks like they may have underestimated. "It's already happening," he said.
The effects are palpable. The mighty reservoirs of Lake Mead and Lake Powell along the Colorado River, which supply agriculture around the region, have shrunk dramatically. Insect outbreaks are ravaging dried-out forests. Wildfires in Californiaand across wider areas of the U.S. West are growing in area. While 2019 was a relatively wet year, leading to hope that things might be easing up, early indications show that 2020 is already on a track for resumed aridity.
In the Catalina Mountains in southern Arizona, forests struggle to keep up with recent increases in drought and wildfire activity, which are expected to continue due to human-caused climate change. (Park Williams/Lamont-Doherty Earth Observatory)
"There is no reason to believe that the sort of natural variability documented in the paleoclimatic record will not continue into the future, but the difference is that droughts will occur under warmer temperatures," said Connie Woodhouse, a climate scientist at the University of Arizona who was not involved in the study. "These warmer conditions will exacerbate droughts, making them more severe, longer, and more widespread than they would have been otherwise."
Angeline Pendergrass, a staff scientist at the U.S. National Center for Atmospheric Research, said that she thinks it is too early to say whether the region is at the cusp of a true megadrought, because the study confirms that natural weather swings are still playing a strong role. That said, "even though natural variability will always play a large role in drought, climate change makes it worse," she said.
Tucked into the researchers' data: the 20th century was the wettest century in the entire 1200-year record. It was during that time that population boomed, and that has continued. "The 20th century gave us an overly optimistic view of how much water is potentially available," said Cook. "It goes to show that studies like this are not just about ancient history. They're about problems that are already here."
The study was also coauthored by Edward Cook, Jason Smerdon, Kasey Bolles and Seung Baek, all of Lamont-Doherty Earth Observatory; John Abatzaglou of the University of Idaho; and Andrew Badger and Ben Livneh of the University of Colorado Boulder.
**
Extra 23 million people could face coastal flooding within 30 years, even with emission cuts, study says
About US$10.2 trillion of coastal assets are exposed to coastal flooding in 2100, even with emissions kept at moderate level, according to the study
Human-caused sea level rise, storm surges and high tides will put trillions of dollars of assets at risk around the world by the end of the century
Graham Readfearn, The Guardian 30 Jul 2020
The combined impacts of human-caused sea level rise, storm surges and high tides could expose an extra 23 million people to coastal flooding within the next 30 years, even with relatively ambitious cuts to greenhouse gas emissions, a new global study has found.
In a worst-case scenario where emissions continue to rise and no efforts are made to adapt to the rising sea levels, coastal assets worth US$14.2tn – about 20% of global GDP – could be at risk by the end of the century.
Rising sea levels caused by global heating that expands the oceans and melts land-based ice could mean that one-in-100-year floods occurring now would become one-in-10-year floods by the end of the century. As much as 4% of the world's population could be affected by flooding.
The study, published in the journal Scientific Reports, identified "hotspot" regions at risk of extensive flooding.
South-eastern China, Australia's north, Bangladesh, West Bengal and Gujarat in India were especially at risk. In the United States, North Carolina, Virginia and Maryland were considered to be most exposed, as were the UK, northern France and northern Germany.
But the study also shows how the risk of damage from rising sea levels and storm surges will continue to rise even if emissions are kept to a level that would keep the global temperature rise to well below 2C by the end of this century.
The new study builds on findings published by the United Nations Intergovernmental Panel on Climate Change in 2019 that predicted extreme sea level events could be near annual occurrences by the middle of this century on many coastlines.
Prof Ian Young, a co-author of the study at the University of Melbourne, said: "We certainly need to mitigate our greenhouse gases but that won't solve this problem.
"The sea level rise is already baked in – even if we reduce emissions today the sea level will continue to rise because the glaciers will continue to melt for hundreds of years."
According to the study, about 148 million people globally are exposed to flooding events today.
If greenhouse gas emissions rise moderately – the equivalent of 1.8C of global warming by the end of the century – a further 54 million people will be exposed. But if emissions are allowed to spiral in a worst-case scenario, then this number rises to 77 million.
About US$10.2tn of coastal assets are exposed to coastal flooding in 2100, even with emissions kept at moderate level, according to the study.
All the figures modelled in the study assume that no adaptive measures are taken, illustrating the benefits of taking early action to reduce the impact of flooding events.
Young said: "When most people think of sea level rise they think about 3 or 4mm per year, but when flooding occurs it happens it's when you also have a storm.
"That happens today and we have seen that on the coast of New South Wales last week. Sea level rise exacerbates the magnitude – and increases the frequency – of these flooding events.
'There are significantly larger areas of land flooded and that will have significant economic impacts on infrastructure.
"Even if we mitigate greenhouse gases it does not make much effect. We have to adapt to this – it is going to happen so we have to look at either hard engineering solutions, or do we look at planned retreat and move populations and that's incredibly difficult, or there are nature-based coastal defence systems."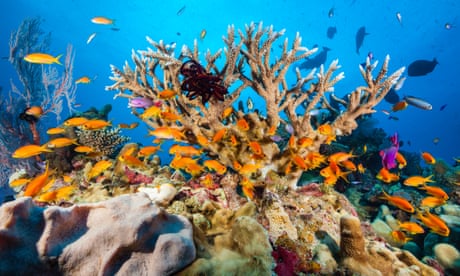 Ebru Kirezci, the lead researcher, also of the University of Melbourne, said: "We need to adapt to sea level rise and climate change.
"Adaptation is the only way out and we need to adopt some risk mitigation strategies like sea walls and dykes and develop forecasting and warning systems, or coastal retreat, which means the relocation of coastal communities to safer places."
Prof John Church, a leading expert on sea level rise at the Climate Change Research Centre at the University of New South Wales, who was not involved in the study, said the findings were valuable.
He said the study had brought together several elements to estimate extreme impacts, but there was more work to be done to understand additional impacts from changes to the severity of storms and waves.
He said there was also likely to be significant impacts along estuaries and it was important to note that "sea level rise will not stop in 2100 under any scenario".
He said: "With more emissions the higher the [sea level] rises, with commitments of metres of sea level rise over coming centuries with the higher scenarios. The impacts to 2100 are the introduction to the future."
While coastal flooding could impact 20% of global GDP this, he said, was a reflection of a society that "love the coast".
"We need more thoughtful and forward-looking planning."
https://www.usatoday.com/story/news/2019/09/09/climate-change-threatens-earth-us-open-nearly-200-power-plants/2155631001/