Excerpt, Sept 2, How Companies Use Perks to Control Your Life, Colorado Sun, by Elizabeth C. Tippett is associate professor in the school of law at the University of Oregon
Historically, company housing sat at the sweet spot of valuable and necessary.
If you were operating a new mine in the early 20th century and there was no housing or transportation nearby, you likely had to provide housing. But like stock options or paid vacation today, once companies started offering it, they couldn't resist the urge to meddle.
For example, company towns commonly restricted the consumption of alcohol, according to historian Angela Vergara. Pennsylvania coal companies even included a provision in their leases requiring workers to move out within 10 days if they went on strike. Not only would the prospect of eviction weigh heavily on workers' decision to unionize, companies could use the vacated housing for strikebreakers.
And although Henry Ford is famous for paying his workers US$5 a day – an extravagant wage at the time – that's only half the story. Ford actually paid his workers a wage of just $2.50 day.
The other $2.50 was a profit-sharing dividend. To qualify, a worker had to submit to a home inspection by Ford's sociological department and allow inspectors to interview his family and friends. Reasons a man might fail such an inspection included debt, having a wife that worked outside the home or being an immigrant who did not speak enough English.
Ford also had an honor roll for employees with the best inspection scores, but even that status was precarious. According to company notations, one worker was booted off the roll for "selling real estate." Another was dropped for being "drunk" and having a "Polish wedding."
Health care and cellphones
Although few employers provide housing nowadays, workers still rely heavily on employers to provide another basic necessity: health insurance.
While the Health Insurance Portability and Accountability Act places some informational barriers between your employer and your health care provider, employers still choose which insurers and wellness programs to offer workers. And they send a pretty clear message about how they want us to behave outside of work.
My employer-provided health insurance, for example, uses a "health engagement model," which charges higher premiums and deductibles unless you agree to fill out a lengthy questionnaire and commit to change two things about your identified lifestyle failings.
Admittedly, no one interrogated my friends on whether my wedding was excessively "Polish." But the questionnaire did ask, "How many servings of cookies, cakes, donuts, candy, soda or packets of sugar do you eat daily?" I mean, come on. My cake intake is a private matter between me and my supermarket cashier.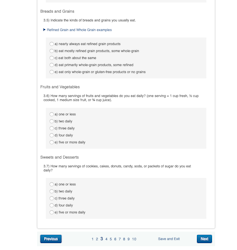 Another necessity of modern life is a cellphone – which college students apparently preferred to food in an experimental study involving "modest food deprivation."
But beware the company-issued cellphone or laptop. Not only does it set up the expectation that you are always on call, all of the information on those devices technically belongs to the company. Even apps you might download on your personal phone to punch in to work can track your location.
The nanny employer
Historian Christopher Post observed that company towns all had one thing in common: None of them had a town council. The company was the government.
And in that sense, all of us live in the company town when we go to work each day.
Unless you happen to work in a unionized setting – and most of us don't – the workplace is the most command and control environment in our lives. The company gets to decide who is worthy of the most coveted perks, and how best to dangle them.
Which is why I find employer efforts to use workplace benefits to control our personal decisions so grating. Some days, you just want to go home, crack open a beer, and eat cake in front of the television – without worrying whether your boss will approve.
---
Elizabeth C. Tippett is associate professor in the school of law at the University of Oregon
This column originated at The Conversation, an independent and not-for-profit global network of newsrooms funded by individuals, foundations and universities, including Colorado State University.
**
Overhaul wage and hour rules to protect Coloradans' most important resource: their time, by James Iacino Special to The Colorado Sun
It often surprises people when they learn my business, Seattle Fish Company, was actually born and raised right here in Denver. Founded in 1918 by my grandfather, the company started out importing oysters by rail from the Pacific coast, and now, over one hundred years and multiple generations later, we're a thriving business that imports fish from every corner of the globe. That success is more than just a product of my family's multi-generational ownership — it's the result of generations of dedicated employees and their families.
While some things at Seattle Fish Company haven't changed since my grandfather's time, the economy we operate in certainly has. One key difference includes how businesses compensate workers and protect their time. There's maybe no greater example of this than what has happened to our nation's overtime threshold.
Nearly a century ago, overtime standards were established to ensure almost all employees — particularly those who weren't top executives — enjoyed either the benefits of a 40-hour work week or were paid "time and a half" for their work beyond 40 hours. Only those executives and managers who truly could determine the rules and schedules of the workplace were intended to be exempt from overtime standards.
Rather than requiring businesses like Seattle Fish Company to conduct the arduous task of determining whether each employee's duties qualified them as executives, administrators, or professionals under a complex statute, the Fair Labor Standards Act (FLSA) established a salary threshold for determining overtime eligibility. Employees making below that salary threshold were then eligible for overtime pay at 2.5 times their standard rate.
In 1938, the salary threshold was set at three times the minimum wage. The threshold was adjusted over time, and by 1975, more than 60% of all salaried workers in the United States were covered by the overtime threshold. 
Unfortunately, at around $25,000, today's overtime threshold is just equivalent  to Colorado's 2020 minimum wage of $12 an hour, not three times it. If it were, Colorado's salary threshold would be $74,880.
The lack of any meaningful update to this threshold has resulted in the number of salaried Coloradans falling to fewer than 8% today. That means there are close to 400,000 Coloradans who should receive overtime protections but don't. Colorado must do better.
We can do this by joining states such as Washington and Pennsylvania that are reexamining their overtime rules and resetting them to meet the changing demands of our economy. We can do the same here and set a standard that values employees, their families, and the communities that make Colorado great.
READ: Colorado Sun opinion columnists.
As I have seen firsthand at Seattle Fish Company, giving my employees either the time off they deserve or paying them properly for their extra work results in better and happier workers. Time spent relaxing or with their families makes them more attentive, less stressed, and more engaged in their work. When they need to work extra hours, providing fair compensation ensures my employees know our company values their time. 
The salary threshold is not only a beneficial standard for employees, but also for the entire business sector. Businesses such as mine find assurance in knowing the standard is applied fairly across the industry, and no specific business is incentivized to change the duties or misclassify workers to avoid overtime standards.
Last week, the Colorado Department of Labor and Employment received comments from employees, businesses, and nonprofits asking it to make the needed updates to Colorado's overtime threshold, raising it to 2.5 times the minimum wage, or $62,400 when the minimum wage reaches $12 per hour. This is a reasonable step for CDLE and one that brings Colorado a step closer to the true intent of the overtime salary threshold that greatly benefits Colorado families. In fact, it's estimated this change would bring overtime protections to over 60,000 fathers and 55,000 mothers in Colorado.
As a business owner, I know this standard will require changes to how I operate my company. To ensure we respect the time of employees, I might need to hire more staff to pick up additional hours, pay my workers more when they work more than 40 hours, or increase salaries above the new threshold. These are not only changes my employees need and deserve, but changes required to guarantee the ongoing success of my business.
Employees do better when their time is valued and respected. Updating a ridiculously out of date threshold to a reasonable standard makes both business and policy sense. Colorado must continue to be a leader in how we build a great economy that remains competitive and respects one of the greatest assets of all — our time.
---
Seattle Fish Company CEO James Iacino is the grandson of Seattle Fish Co. a family business.