With technologies today, we can definitely reduce transport emissions 30% with existing technologies (instead of letting transport emissions increase by at least 50%) by 2050. 60% projected growth means we have an increasing challenge. Netherlands has a 49% reduction target by 2030. Start directing message to how you get there and build public support. Not every company has the same ability to contribute. Start directing effort to how we can get it through.
The initiative is building a catalog of effective CO2 mitigation measures and cost-effectiveness, collecting evidence for the best practices. In addition to quantitative info on cost-effectiveness partners would like support on implementation and capacity-building — identifying topical areas for implementation support and expert advice.
ITF has a suite of transport models in house and tracks progress toward decarbonization and perform sectoral and regional and national pathway studies.
The ITF's Decarbonising Transport (DT) initiative is a global, data-driven, multi-stakeholder initiative with over 70 key stakeholders. It aims to support the transition to carbon neutral transport. It is the ITF's major contribution to improving understanding of how to ensure a low-carbon future for transport. The initiative aims to build capacity to help close the gaps between climate commitments and the carbon dioxide (CO2) reductions that mitigation actions will deliver by providing the best possible assessment of the impact of a range of potential mitigation actions.
Jari Kauppila, ITF's head of Quantitative Policy Analysis and Foresight, opened the session by presenting the DT initiative, its most recent outputs and recently launched projects. He also provided an outlook on transport CO2 emissions to 2050. This included a "High ambition scenario" developed as part of the ITF's Transport Outlook 2019, which goes beyond currently agreed policies for reducing transport CO2 emissions. This might achieve transport CO2 reductions of 30% by 2050, compared to a 2015 base year. Such reductions are, however, insufficient for achieving climate goals.
James Grabert, Director at the Sustainable Development Mechanisms Programme, United Nations Climate Change Secretariat (UNFCCC), then emphasized the importance of scaling up current ambitions in upcoming NDC (nationally determined contributions) revision cycles. This will only be achieved if cross-sectoral issues are tackled, and all relevant stakeholders, across sectors and industries, are involved. Clara de la Torre, Director of the Directorate General of Research and Innovation at the European Commission seconded James Graber's view, noting that alliances not only have to be built across countries, but also with industry and society. The European Commission is engaged in several initiatives here, and supports the ITF's Decarbonising Transport initiative to build stakeholder platforms.
Stientje van Veldhoven, State Secretary for Infrastructure and Water Management, The Netherlands, said that the focus of the discussion must move from the question "if" we decarbonize, to the question "how" we do it. The Netherlands has set out concrete reduction targets, which are the first step toward getting stakeholders involved and discussing with them how they can actually be achieved. Not every sector and/or every business can contribute to the same extent; however, stakeholders typically are encouraged when good practice examples from other businesses or countries are identified. In many instances, there is still 'low hanging fruit' – i.e. readily implementable options that can be pursued to achieve transport CO2 reductions. Importantly, such solutions often entail co-benefits, such as reductions in air pollution and improved fuel economy.
Umberto de Pretto, Secretary General of the International Road Transport Union (IRU), said that road transport needs to be seen as part of the solution to the transport CO2 reduction ambitions. A key perspective is that energy savings in road transport translate directly to cost reductions for vehicle operators. As such, IRU found that it was not difficult to convince their membership to agree to CO2 reduction targets. However, further actions are required. The best solution will depend on both the specific transport operation and the specific geographic context. One option that is readily able to be implemented is the widespread adoption of high capacity vehicles. However, their use is still greatly restricted by regulators. Measures that ensure smooth traffic flow are also highly relevant, as heavy goods vehicles consume disproportionately more fuel when operating in stop-and-go traffic.
In the following Q&A session, several common themes emerged: future freight transport demand will only be met when all resources are used at full capacity, at very high efficiency levels. Inter-modality will be a key to operating efficiently, and digitalization and cross-border standardization (beyond EU borders) will be the main enabler for inter-modal operations. Hence, regulators and policy makers should ensure that digitalization and standardisation are driven forward.
ITF Secretary-General Young Tae Kim then invited Ms. Gloria Hutt Hesse, Minister of Transport and Telecommunications, Chile, to make closing remarks. Ms. Hutt highlighted that Chile will bring together transport ministers at the COP25 meeting in Santiago in December this year, acknowledging that transport is an important contributor to CO2 emissions and that transport ministers will need to work together on the issue. She also highlighted specific challenges for less developed countries, where governments need to have an increased focus on climate change adaptation measures to protect the poor, who are generally the most exposed to climate change effects. Ms. Hutt also reiterated the need to cooperate across sectors, borders and industries, and the importance of digitalization for the design of efficient transport operations. She underlined the fact that travelers will have to get used to using transport more efficiently. Vehicles, space and resources will have to be shared – in the freight and passenger transport sectors – to meet future transport demand.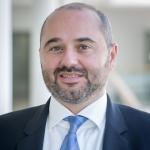 James Grabert
Director, Sustainable Development Mechanisms Programme
United Nations Climate Change Secretariat (UNFCCC)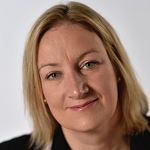 Sharon Masterson
Manager, Corporate Partnership Board
International Transport Forum
Gloria Hutt Hesse
Minister of Transport and Telecommunications, Chile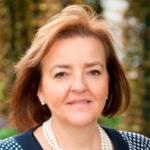 Clara de la Torre
Director, DG Research and Innovation
European Commission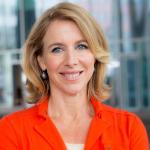 Stientje van Veldhoven
State Secretary for Infrastructure and Water Management
The Netherlands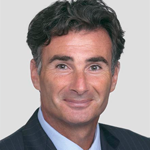 Umberto de Pretto, Secretary General, International Road Transport Union (IRU)

"Investing in more and better cycling to achieve sustainable mobility goals unites the WCA and SuM4All visions at the core. Cycling directly advances 11 out of 17 SDGs, amongst them #1 ending poverty and # 2 zero hunger, as cyclists can carry 5x as much cargo in just ¼ of the time on a cost-efficient and green vehicle! This leaves 28% of children more time for #4 education, which especially #5 empowers girls and women." – Raluca Fiser, President of the World Cycling Alliance, with numbers from World Cycle Relief 2019
The World Cycling Alliance (WCA) is a mix of global bicycle advocacy leaders unifying non-governmental voices to promote cycling as a sustainable and healthy mode of transportation. One focus is fostering partnerships with international organizations, such as the World Bank, to improve conditions for cycling. Introduced as a network by the leaders of the European Cyclists Federation (ECF) at the 2014 Velo-City, and established as an international NGO with its seat in Brussels in December 2018, WCA represent all 7 world regions through currently 40 members, and growing. Learn More
https://2019.itf-oecd.org/event/mobility-service-maas-success-factors-integrated-mobility-solutions
The ITF MaaS session brought four thought leaders in the field of integrated mobility to discuss Mobility as a Service (MaaS). MaaS has the potential to improve transport outcomes. This is because transport faces an enduring paradox – at peak hours and in the busiest areas, our cities and networks are both congested and awash with unused capacity. Against this backdrop are people who simply want to get from point A to point B in the most responsive, flexible, reliable and affordable way. As in other areas of their lives, users want to have the option to choose the most convenient ways and value their trip experiences. In the past, transport services tended to fail to consider these user perspectives.
MaaS opens the possibility to re-center transport around travelers' needs. MaaS digitally joins up different transport, information and payment services into a smooth and reliable customer-driven experience. Many hope this will deliver less congestion, better environmental performance, more equitable access and better transport options to individuals. Early evidence from the Whim MaaS service in Helsinki seems to support this hope. Nonetheless, Karen Vancluysen cautions that our experience with MaaS is still very much in the early stages and will depend on local context and implementations.
There was little consensus from the audience or the panel on what MaaS is. According to MaaS alliance, MaaS is the integration of various forms of transport services into a single mobility service, accessible on demand. It requires infrastructure, partnerships, data standards, but most importantly, it should be developed as an open eco-system. The exact definition may not matter as long as the MaaS ecosystem provides a predictable environment that encourages seamless travels.
Who should lead MaaS? The panel distinguished between ownership and oversight. In the urban context, Paulo Humanes emphasised that MaaS works only when there is high-capacity public transport. While all discussants agreed on this, not all agreed on that public transport operators should be the sole, or even the main, orchestrator of MaaS. Public authorities may not be the best placed to develop solutions, but should oversee them. The private sector should feel welcomed to provide new services and be given clear guidance on how they can contribute to public policy goals.
Technology is not a barrier to achieve scale. Timothy Papandreou pointed out that missing elements like a common data syntax can increase the uptake of MaaS but the main barriers are related to mindsets of potential MaaS participants and the regulatory environment. Bringing together participants around shared guiding principles can help overcome mistrust amongst actors. In the case of regulatory barriers, these may exist at different levels of government from the local to the national. Recognising this, Finland has taken the initiative to completely rewrite their transport code to make it MaaS-friendly at all levels.
Missing elements that could facilitate the uptake of MaaS include the adoption of open electronic payment systems by public transport operators, rendering regulatory language machine-readable, improving the digital skillset of public authorities and putting in place a fair and operator-neutral pricing framework. Krista Huhtala-Jenks warned the audience that not all barriers to MaaS are necessarily large or visible. Adding a single click to a MaaS onboarding process can drop enrollment by 30%. This served as a reminder on the importance of keeping user perspectives front and centre in MaaS.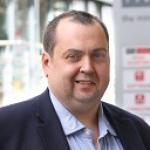 Paulo Humanes
Head of Strategic Global Business Development
PTV Group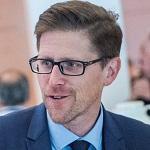 Philippe Crist
Administrator and Programme Manager
International Transport Forum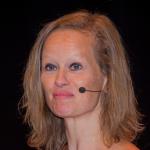 Karen Vancluysen
Secretary General
Polis Network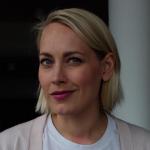 Krista Huhtala-Jenks
Head of Go-to-Market, Head of Ecosystem & Sustainability
MaaS Global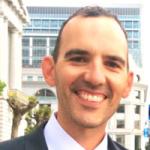 Timothy Papandreou
Founder
City Innovate

Meaningful community engagement—both listening and responding to community feedback as we support our clients in building transportation plans—is the backbone of a thoughtful and effective planning approach.
At the same time, community engagement is both complex and challenging, and mistakes can be costly—not just in time and budget, but also in trust with the public. As we've continued to learn and improve our process, we've identified six common pitfalls of community engagement approaches. We've compiled them here, along with the strategies we recommend to avoid the pitfalls and conduct outreach that's effective, transparent, and meaningful.
1. Going to the public too late in the process.
The first—and perhaps most detrimental—pitfall of community engagement is viewing the process as just a checkbox on a plan. Effective dialogue is the only way we can sincerely understand the lived experiences of the residents and businesses who are experts on their communities. It's both courteous and essential to engage at key points.
Solution: Engage with the public early and often, even when it's just to share information.
Transportation planning is a process of making decisions that ultimately result in an actionable roadmap for change. Each project moves through many crossroads in which residents' and businesses' priorities should be built into the decision-making criteria. Sometimes, community engagement is needed simply to update them on what has been happening. If a community doesn't have context about previous decisions that were made, they are missing information they will need going forward.
2. Holding an open house in a hard-to-access location or inconvenient time.
We've all had that meeting in an agency's headquarters when presenters were prepared, detailed posters were set up, and interactive activities were planned… and only five people showed up. If our goal is to connect with community members, we must consider locations that are interesting and accessible to them. In our experience, forgoing formality and focusing on connection can have tremendous payoff.
Solution: Look outward, not inward, when deciding where and when to host a meeting—and be creative!
While gathering input for a bicycle/pedestrian plan in northern Boise, we held a series of "Popsicles & Sidewalks" events to gather feedback from the property owners and residents who would be directly affected by the proposed project. After advertising the event with door hangers and postcards, we drove into the neighborhood and set up displays with project information on the sides of vans. With incentives of free ice cream and popsicles, we chatted with neighbors to hear their priorities and preferences directly. The meetings attracted a number of residents, and more than 130 comments were received in total. The information we gleaned from this outreach series helped us narrow down a list of bicycle/pedestrian projects for the area.
3. Making the information too technical.
We're not effectively sharing information if we use transportation jargon at meetings and workshops. Remember that most people don't read aerial maps every day or speak in the language of "alternatives."
Solution: Draw connections between the project and people's daily lives.
We're engaging with the public to better understand their day-to-day experiences and find solutions for improvement. Community members are looking for a better, safer, and more efficient transportation experience.
Look for ways to show, not just tell, people about the pros and cons of the alternatives or project recommendations on the table. One of our favorite setups is "augmented reality on the go," in which attendees hover their smartphones over a poster board on an easel to grab the link to a survey or visualize what a new street design would look like.
At a public meeting in Orlando, we needed community input on traffic diversion to neighborhood streets. Rather than trying to interpret travel demand models and telling community members what they were supposed to see, we used a combination of virtual reality and Google travel time to set up realistic scenarios that they could see and experience for themselves. Attendees had so much fun that we had to kindly ask people to leave at the end of the night.
At a public meeting in Orlando, we used a combination of virtual reality and Google travel time to help attendees envision future scenarios.
4. Keeping feedback invisible.
When you ask workshop attendees to write notes and drop them into a box, they see no evidence that feedback is being read and understood (even if it is). When people take the time to express their opinions, it's important to demonstrate active listening and explain how their input will be used.
Solution: Demonstrate how feedback is being recorded and applied.
Give attendees places to visibly write in responses, such as on a map or poster. Don't be secretive about taking notes. After the survey or meeting has concluded, report back so people can see what came out of it, and how that information will inform the project.
Comments received through surveys, project websites, and public meetings can be translated directly into goals. Performance measures can be created for each of those goals. Alternatives can be evaluated using those performance measures. Ultimately, the alternative you recommend can be traced back to the input you received from the community, a powerful way to demonstrate you've been listening.
5. Asking questions that aren't going to influence the outcome.
The questions you ask matter, and so does the way you phrase them. For example, if you ask the public to vote to pick alternatives, but you have a group of decision makers who is ultimately going to make the selection, you are setting yourself up to pit those decision makers against the public, which couldn't be further from the goal of good community outreach.
Solution: Ask yourself: what do you need to know from the public at this stage in the planning process?
It's much better to ask three thoughtful questions—from which you can apply the responses—than 15 questions that mislead attendees or don't address what you really need to know. Questions such as what you like or dislike about this alternative can help decision makers consider tradeoffs.
6. Expecting that everyone will come to you.
If you set up meetings with the expectation that everyone who cares will show up, you'll find yourself hearing from the same group over and over again. Are you hearing from residents of every income level? What about those who speak a different language? What about those most impacted?
Solution: Create meaningful connections with organizations in the community that can help you reach more residents.
Colleges, public health departments, schools, HOAs, and nonprofits can help to connect project teams and the community. At times, they've provided us with interns who have helped us interact with community members we otherwise wouldn't hear from, while being efficient with time and budget.
Finding people on the go through mobile engagement is also important. Digitally advertising online surveys and public meetings helps us go beyond the middle-class groups we tend to hear from. We seek input from those in underserved neighborhoods through social media advertising targeted by zip code, combined with placing physical posters and flyers in those neighborhoods for people who might not have a smartphone or data plan.