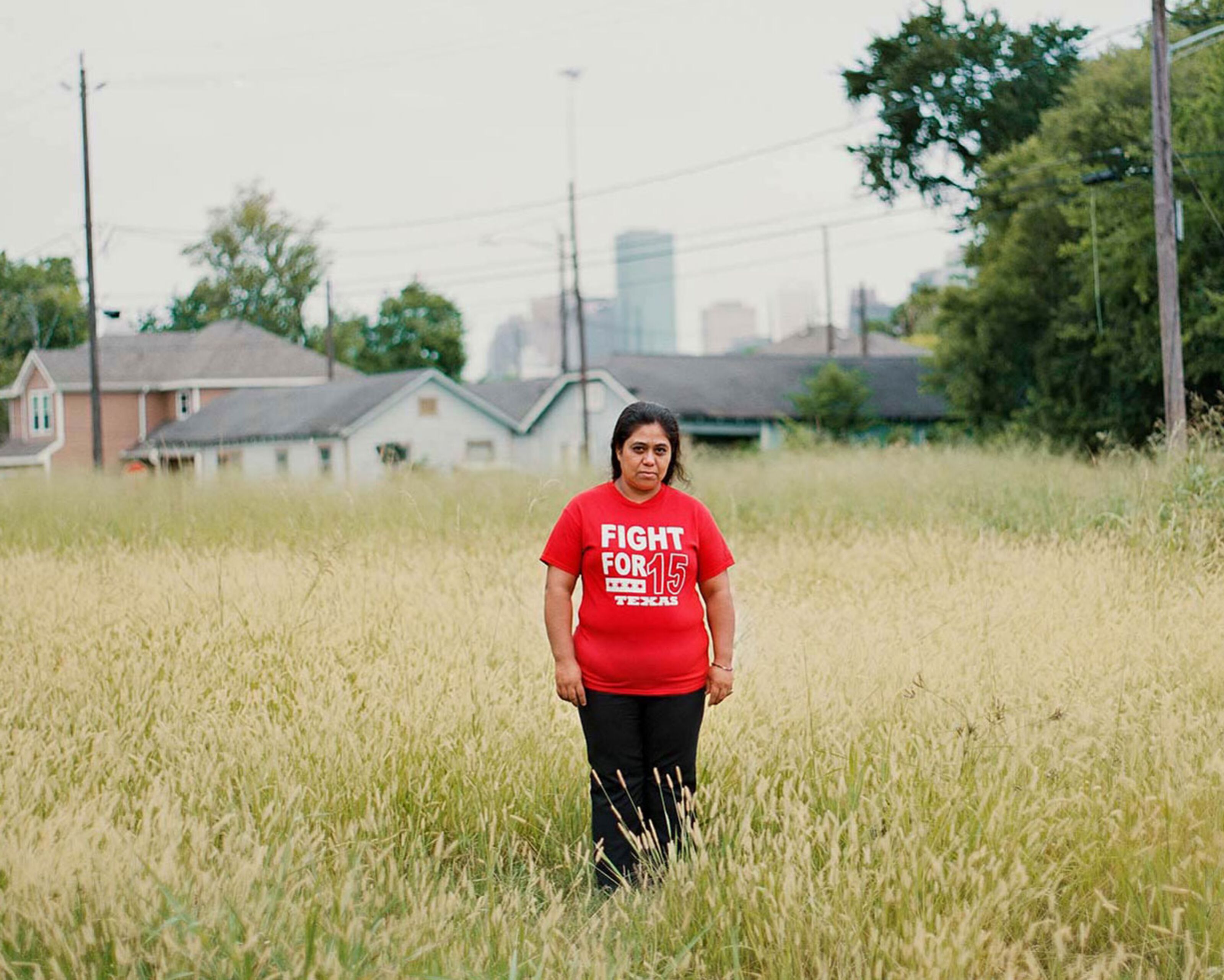 Story by Josh Eidelson in Business Week. How the American Worker Got Fleeced: Over the years, bosses have held down wages, cut benefits, and stomped on employees' rights. Covid-19 may change that. Data analysis and graphics by Christopher Cannon July 2, 2020
Amazon.com Inc. fired Emily Cunningham a little before the end of Good Friday, though the human resources rep put it a little differently. "You have ended your relationship with Amazon," Cunningham recalls being told an hour after her company email account stopped working. She'd been a software engineer at the Seattle headquarters for seven years. The HR rep didn't cite any deficiencies in her work but said she'd violated company policies. According to Amazon, she'd been breaking its rule against "solicitations." Cunningham says that's a policy ignored on a daily basis when it comes to things like selling Girl Scout Cookies in the office.
Neither Cunningham nor fellow software engineer Maren Costa, a 15-year Amazon employee fired the same day, were big in the Thin Mints game. But both had been challenging the company's Covid-19 safety policies and mobilizing others to join them. They'd urged their white-­collar colleagues to rally behind Amazon warehouse workers who'd gone on strike to demand stronger protective measures. Cunningham had just sent an email to an internal listserv condemning the treatment of worker Chris Smalls, fired the day he led a strike over safety in his New York City warehouse. In the email, Cunningham noted that U.S. law and Amazon's own policies recognize employees' right to communicate about conditions at their workplaces, which very much included precautions against the coronavirus pandemic sweeping through the country.
"We support every employee's right to criticize their employer's working conditions, but that does not come with blanket immunity against any and all internal policies," Amazon said in a statement. Cunningham says identifying bugs and fixes for them is just part of working at a tech company. "If you don't listen to the workers," she says, "you're going to miss some very simple things."
These terminations fit a pattern that goes beyond Amazon. A few months before Cunningham got the HR call, Google fired four software engineers who'd been organizing to change things like its work for the Pentagon and its handling of harassment on YouTube. (Google has said it fired them for violating data security rules.) In the corona era, medical staff who've spoken out about problems have been axed, too. A Washington state emergency room doctor who posted about his safety concerns on Facebook was terminated swiftly by his hospital's staffing agency, according to a lawsuit he's since filed. (The staffing agency said it offered to place him at a different hospital instead.)
For Americans with a less fancy résumé than the typical physician or Google engineer, the coronavirus has exacerbated an already dire lack of employment security. A great many essential workers have been growing, picking, tending, slaughtering, packing, preparing, and delivering food throughout the country without paid sick days. While other countries moved quickly to backstop payrolls and freeze their economies more or less in place, the U.S. let 40 million people go unemployed and has kept many of them waiting months for temporary assistance.
Long before the pandemic, U.S. workers' productivity and their median pay, which once rose in tandem, went through an acrimonious divorce. Compensation, especially in some of the country's fastest-growing industries, has stagnated, while the costs of housing, health care, and education decidedly have not. The federal minimum wage, stuck at $7.25 since 2009, is worth 70% of what it was in 1968, and about a third of what it would be had it kept pace with productivity.
In some of the fastest-growing industries, pay is low and has only modestly increased over the past 20 years.
The bottom 90% of American workers—those making under $120,000 a year—have seen their wages increase only slightly. When adjusted for inflation, the federal minimum wage actually decreased.
Costs of living such as housing, health care and education have skyrocketed, far outpacing wages for most workers.
Meanwhile, employer-provided benefits and union membership have continued to decline.
Covid helps clarify just how much employers have chipped away at the labor rights and bargaining power that came with the New Deal. Legislation and court rulings have outlawed key organizing and protest tactics, legalized aggressive anti- union efforts, and radically shrunk the range of occupations granted basic labor rights. Companies looking for a short-term jolt to their profit margin have more incentives than ever to hire workers indirectly, keeping payroll and liability off their own books. The pandemic certainly could give employers even more power to set the rules. Or it could give workers a chance to end a heist on a nationwide scale.
In theory, the National Labor Relations Act of 1935 protects people against retaliation for the kinds of organizing the fired Amazon workers were doing, much as the 1964 Civil Rights Act protects them against discrimination on the basis of race or sex. In practice, the threshold for firings in the U.S. is so low that it tends to be difficult to prove an employer has crossed such a line. Employers can and do terminate employees for having the wrong political candidate's bumper sticker on their car or volunteering on the weekends at a local AIDS Foundation. And unlike the Civil Rights Act, the NLRA offers legal recourse only through the National Labor Relations Board, where the worst thing employers generally have to fear is that they'll someday have to dole out back pay, reinstate fired workers, and promise to change their behavior, without any punitive damages or personal liability.
Two years ago the NLRB ruled against a group of nonunion janitors who alleged they'd been terminated in retaliation for protesting abuses, which included a boss telling one of them that the way to get paid more was to have sex with him. The three Trump appointees said the workers erred in asking for help from the radio station whose offices they cleaned, because it wasn't their direct employer. Last year the founder of the Barstool Sports blog empire posted tweets threatening to fire anyone who talked to union activists, after which the site sold T-shirts celebrating the controversy. Barstool, which didn't respond to requests for comment, settled with the NLRB by agreeing to delete tweets and post a temporary notice saying it wouldn't threaten employees.
The threat of retaliation helps transmute all sorts of requests into offers workers can't refuse, whether it's smiling through abusive tirades, working overtime without extra pay, or showing up for a shift in the middle of a pandemic. As lockdowns began this spring, Daniel Stone, a market analyst for Dollar General Corp., sent emails to managers and executives urging them to implement better safety measures and hazard pay for the essential workers in the company's 16,000 U.S. stores. "I think Dollar General had an opportunity, and I asked them to take it in March, to be a leader," says Stone, who worked at the company's headquarters near Nashville.
Beyond some boilerplate responses, the higher-ups ignored him, he says, so he solicited input from retail workers on Reddit, and created a private Facebook group where workers could talk about organizing and swap horror stories about the masks they were being given, made from T-shirt scraps. He also reached out to the United Food & Commercial Workers International Union for support.
For reasons that soon became obvious to Stone, the UFCW has had little success unionizing Dollar General workers over the years. (Instead of negotiating a contract with workers who voted to organize at one store, the company contested the vote in court for years, then shut down the store.) In mid-April, Stone was warned by a co-worker that his pseudonymous Reddit profile linked to a SoundCloud account with his real name and that other people in the corporate office were reading the subreddit where he was collecting complaints. But Stone continued, and by the end of the month, the company had fired him over the phone, framing it more as an opportunity for mutual growth.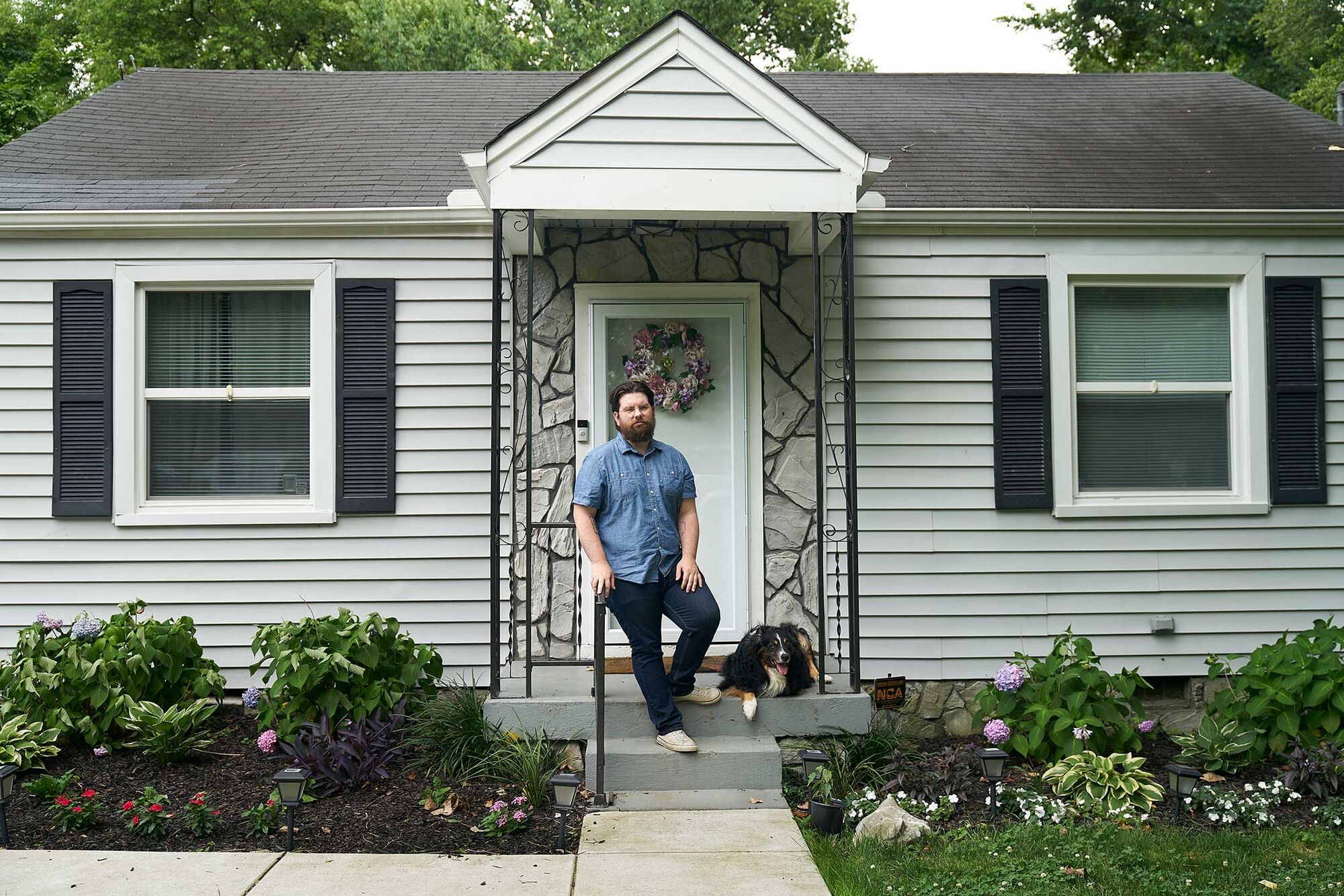 "It's come to management's attention that there's been some negative emails and posts and other things like that about the company, and there's been a little bit of, kind of, it sounds like bad blood," senior director of market planning Jason Reese told Stone during the call, which Stone recorded and shared with Bloomberg Businessweek. Stone stayed polite and signed off with "hopefully the workers will get taken care of" and "see you around." To get his three months' severance of about $15,000, Dollar General said, he'd have to sign a nondisclosure agreement. He refused.
Dollar General said in a statement that it has "a zero tolerance policy for unlawful retaliation" and that it's mounted a "thoughtful and comprehensive" Covid plan. The company said Stone "did not, and does not, possess the information or broader context to understand the many decisions that formed the foundation of the Company's response to this health crisis, and it is unfortunate that he chose to conduct himself in a manner that was not in keeping with values and expectations."
One thing that frequently unites U.S. employers of all kinds is fierce opposition toward collective organizing. Two years ago, after managers at software startup Lanetix discouraged employees from discussing workplace problems and implied their jobs could be shipped to Eastern Europe, the programmers started circulating union cards, according to employees. A week after they handed in the cards, the company laid off every U.S. programmer outside of the management team. Lanetix, which has since settled an NLRB complaint and renamed itself Winmore, didn't respond to requests for comment.
Unions scare employers in part because unions can strike, and strikes work. (Just ask the 40-hour workweek.) But employers have spent decades striking back. Ronald Reagan embodied and emboldened a wave of U.S. union-­busting when, in 1981, he axed striking air traffic controllers. Capital mobility also made it easier for companies to take advantage of old court rulings and legislation that enabled the "permanent replacement" of striking workers, stripped unions of key protest tactics, defunded them through "right-to-work" laws that banned mandatory fees, and facilitated aggressive anti-­organizing campaigns.
Given the NLRB's wrist-slap approach to enforcement, firing employees who try to organize a union is one of the most effective short-term investments a company can make. Labor relations consultants who help companies talk workers out of organizing or keep tabs on them during disputes are thriving. Such firms don't have to disclose their full client lists, but a Businessweek review of annual federal disclosures reveals a who's-who of America's boldface names, from Pepsi to PetSmart. Companies have numerous ways to not-so-subtly talk workers out of organizing. They can exercise their legal right to hold mandatory meetings about the dangers of forming a union or hire consultants who specialize in union busting to sow discord within the staff. Or they can, of course, simply fire everyone.
The past decade's disputes at Boeing Co., once a union stronghold, show how effective these tactics can be. In 2010, after a series of successful strikes in the company's home base of Washington state, an executive cited the work stoppages as cause for the company to build its new line of airplanes in South Carolina. By 2014, Boeing's threat to shift more production out of Washington led the International Association of Machinists to cut a deal that froze its pension plan instead. And the union has struggled to make inroads at the South Carolina plant, facing ferocious opposition from ­management as well as from then-Governor Nikki Haley, who later joined Boeing's board.
During a union drive at the South Carolina plant in 2017, workers say, Boeing took out anti-union ads on local TV stations and billboards and held mandatory anti-union meetings warning about the possible costs. Trump's NLRB appointees overturned a successful 2018 vote among a smaller group at the plant, and Boeing fired five vocal union advocates. The union's NLRB complaint about that is still pending. Boeing denies retaliation and says the five workers violated "well-publicized, longstanding, and objectively reasonable safety and conduct policies."
All this has left the South Carolina staffers hesitant to speak up about workplace problems, says IAM activist Chris Jones, who's worked at the plant since 2011. That's been especially true during the pandemic, because Boeing recently announced plans to cut companywide head count by 10%. The company said in a statement that it makes layoff decisions carefully and fairly.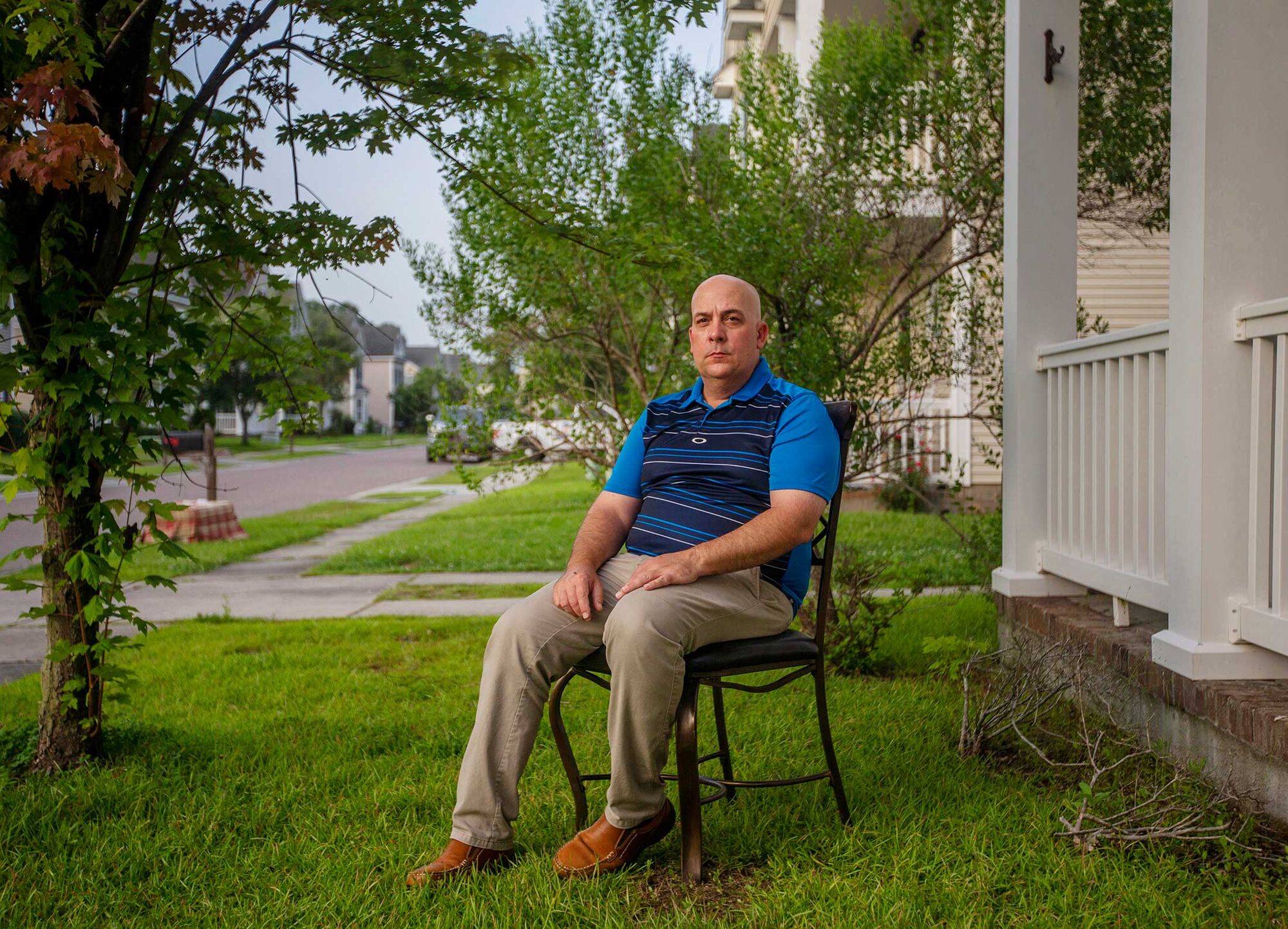 In Washington, the union ­contract dictates that layoffs be conducted based on seniority, and the union says it's in daily contact with Boeing to hash out Covid safety procedures. In South Carolina, "people are afraid to raise issues or concerns because they feel like that could affect how they're graded for the layoff," Jones says. "There's really no rules other than your manager giving you a score."
Federal law requires labor relations consultants to disclose some names of companies that hire them to help "persuade" their employees about whether to unionize, or to keep tabs on workers.