IN DEPTH
SOLUTIONS WE LOVE
CULTURE SHIFT
ALSO
BY ISABELLA BREDA NOV 3, 2020
---
When Scandinavian Airlines in May announced a 50% drop in quarterly revenue due to pandemic-related travel restrictions, the company was forced to cut 5,000 positions and temporarily lay off 90% of its employees.
Pia Berg Flaten, a young flight attendant for the airline, still got paid, however, even as the airline's business dropped to almost nothing.
"I was still employed. I was receiving money from the government, not from my airline," Flaten says. "Whenever an employer in Norway goes into financial trouble, the government goes in and pays your paycheck."
The Norwegian parliament recognized that initiating a nationwide closure, and thus reducing business operations, would require that Norwegians' incomes be supplemented.
Norway's ability to preserve the fiscal and physical well-being of its residents during the COVID-19 pandemic is just one small example of a decades-long effort to create an equitable economy. What began as a result of the labor and feminist movements in the 1970s now suffuses most parts of society, including how the country responded to the outbreak.
On March 12, Norway began its nationwide lockdown, and by April 7, Parliament had adopted a package that Trygve Slagsvold Vedum, a member of Parliament and the leader of the Center Party, told Norwegian Broadcasting was "the largest [monetary] commitment the parliament has ever made."
The roughly $480 million relief package included tax relief for businesses experiencing losses, a reduction in the European Economic Community Value Added Tax, and tax deferrals for self-employed individuals such as freelance writers and artists. The package helped maintain stability in the economy while Norwegians did their part to slow the spread of the virus.
As a result, this fall in Norway has shaped up to be fairly typical. Primary school students and teachers have reunited in the classroom, employees are enjoying company-sponsored wellness nights in the countryside, and bars and gyms are lively again, although they are operating with some restrictions.
As of Oct. 22, Norway had reported 16,771 COVID-19 cases among its population of 5.4 million since the beginning of February, according to the World Health Organization. That's 311 cases per 100,000. A total of 279 people had died from the disease.
Neighboring Denmark has recorded more than 37,000 cases in the same time frame, and Sweden, which took a more laissez-faire approach to lockdowns, has had more than 107,000, or about 1,070 per 100,000 population, and more than 5,900 deaths.
Norwegians beat back the coronavirus from a 10% to a 1% positivity rate of those tested (although it climbed back to just above 1% in October) and the unemployment rate is returning to pre-pandemic levels, according to the Labor and Welfare Administration, with about 106,000 out of work as of Sept. 22—about 2% of the population.
Following medical advice is one reason Norwegians have weathered the pandemic better than most of their neighbors. But that was built on a national ethos of economic equity, laid down decades ago, that prioritizes the well-being of citizens and residents over business profits.
A History of Labor Activism
Norwegian workers pay a roughly 25% income tax rate—a flat rate of 22%, plus a personal income tax of 2-16%, depending on income. That's on par with what the average American family pays in income tax, but in Norway, those taxes pay for generous social welfare programs for almost all Norwegian residents, including migrant workers—or those on temporary work permits—and immigrants with legal residence status.
Norwegian social welfare encompasses comprehensive unemployment benefits, retirement pay, and health care coverage that covers just about everything, from mental health care to ambulance and emergency services to clinical care for transgender residents.
Workers are uniquely safeguarded, as salaries and labor rights are determined both at the local and national level through collective bargaining agreements between the trade unions and employers, rather than through legislation, according to the European Trade Union Institute.
The leaders of the trade unions, represented within the Norwegian Confederation of Trade Unions, and representatives of employers, represented within the Confederation of Norwegian Enterprise, develop agreements pertaining to minimum wages, pension funds, and paid holidays. On the local level, unions work to adapt national agreements and add agreements to fit their needs.
Norwegian social welfare encompasses comprehensive unemployment benefits, retirement pay, and health care coverage that covers just about everything.
Trade union leaders are also tasked with discussing and prescribing hiring quotas pertaining to gender and race, and policies for family and medical leave.
The system, however, didn't always cater to the working class.
In the 1920s and '30s, Norway experienced a high rate of inflation as a result of World War I and the Great Depression. Factory workers and farmers were able to motivate the middle class to join them in the streets to march for an equitable economy and advocate for the welfare state as it exists today, said Astrid Hoem, vice president of Arbeidernes Ungdomsfylking, or the Workers' Youth League.
"A lot of wealth vanished due to this inflation," she says. "After World War II, the Labor Party took more control of the economy; more governmental ownership, higher taxes, stronger unions—this was a recipe for success."
Labor Party leaders first entered the political arena in 1935, abolishing economic austerity measures and encouraging the first collective agreement between the union and business confederations.
The agreement laid the groundwork for compromise between workers and the interests of capital, balancing rights to unionize and strike with business interests.
This initial movement in the streets led by the working class set a precedent, creating a platform for marginalized voices to rise and demand an equitable economic system.
Radical Feminists Change the Labor Standard
When Vaaler Skurlag, a sawmill in southern Norway, conducted mass layoffs of women workers in the 1970s, the local union had nothing to say.
"There was a big fight in the middle of the '70s when one workplace in southern Norway argued it was more important to give men the work," says Torill Nustad, a national board member of the activist group KvinneFronten. "And their trade union accepted that."
KvinneFronten, or the Women's Front, led protests for days that garnered the attention of national media and union leaders.
"People all over the country protested and changed that situation," Nustad says.
The massive protests over equality in the workplace prompted the passage of the Equal Status Act of 1978, allowing what Nustad refers to as "positive discrimination," or preferential hiring of women in the workplace and in politics.
Since the 1970s, the Women's Front and many other feminist organizations have evolved into more than just nonviolent action coalitions.
"In 10 years' time, many of us got positions in the trade unions, and with hard work and discussions were able to change the trade unions so they could stand for the women," Nustad says.
Today, trade unions across the country are dominated by women.
According to the European Trade Union Institute, in Norway union representation is higher among women (58%) than men (46%). These trade unions have worked to offer more equitable access to a stable career for all Norwegians.
Progressive programs enacted in Norway, such as universal daycare for all children 1 year old and up, and a full year of parental leave divided between parents, allow young parents to maintain careers while growing their family, Nustad says.
But despite policy changes that support working women, there have been roadblocks.
In the 1990s, some less progressive Labor Party leaders eradicated education stipends for women divorcees, and under the current conservative parliamentary leadership the issue of income equality has yet to be addressed, Nustad says.
Though women are equally active in the economy, they still disproportionately fill lower-wage jobs, such as nurses and primary school teachers, according to the Norwegian Ministry of Children and Equality.
But overall, the feminist movement's constant pressure on parliament has resulted in gradual, progressive policy change. "We went to the streets, press conferences and seminars, we went to the parliament building to work to have pressure on the politicians in equal pay, equal rights," and daycare, Nustad says.
"We work both inside these organizations and together in the streets and in the media."
By keeping the pressure on, feminist organizations have kept even today's more conservative parliament focused on the plight of the working class.
Fakhra Salimi, executive director of the nonprofit MiRA Resource Centre for Black, Immigrant, and Refugee Women, and also an immigrant from Pakistan, said that while policies may lay out a recipe for equity, they may not always be successful in their application.
When government jobs advertise that they are hiring, "they sometimes say they encourage minorities to apply for the job," Salimi says. "The thing is that many [government] institutions do that, but it is not required that they should be given the job. The requirement is to call in one or two minorities for interviews… and that's it. Then you have already done your duty."
By keeping the pressure on, feminist organizations have kept even today's more conservative parliament focused on the plight of the working class.
MiRA offers consulting for women, non-White immigrants, and people with disabilities who have experienced workplace discrimination, and works with the Norwegian Equality and Anti-discrimination Ombud, an independent agency within the Ministry of Culture, for legal support.
Salimi's organization advocates for migrant women's rights both at ground level, in helping women obtain residency through work rather than marriage, and at the parliamentary level, by lobbying for more equitable hiring practices.
The group's work helps ensure Norwegian society can support an increasingly diverse population under the same equitable ideals the working class fought for in the 1930s. By 2013, Norway had become home to people from 223 countries and autonomous regions.
"We are in a historical time where Norway is a multi-racial, multilingual society," Salimi says. "We need to kind of reimagine Norwegian society—imagine it in the 21st-century context."
It Starts With an Education
While feminism paved the way for radical changes in labor lawmaking, youth activists say that an equitable economy really starts with education.
"When it comes to college tuition and some conservative politician brings that up, nobody really wants to debate," says Alexander Fossen Lange, international director of Sosialistisk Ungdom, or Socialist Youth. "We all really agree on public, free education for all."
According to the Organization for Economic Cooperation and Development, Norway was one of the top spenders on education in the world, averaging about $23,500 per university student in 2020.
Few countries break the $20,000 mark in expenditures per college student. While young Americans rack up an average of $30,000 in debt for a college education, creating incentives to finish their education as quickly as possible so they can enter the workforce, Norwegian students of all socio-economic backgrounds have the opportunity to take a gap year to travel or pursue employment in service industries.
Flaten, a 22-year-old university student, ended up working as a flight attendant for Scandinavian Airlines during her gap year. But with the downturn of airline travel during the COVID-19 pandemic, she decided to accept a generous separation package from her airline and enroll in university.
"We all really agree on public, free education for all."
Not only do all students—regardless of citizenship—attend school for free, but the cost of school supplies is also subsidized.
"You get like 130,000 kroners [approximately USD $14,300] so people can afford books and supplies," Flaten says. "Students don't have to work or save up and anyone can go to school."
Making higher education accessible to everyone leads to access to fulfilling careers, with nearly 90% of college-educated 25–34-year-old Norwegians employed full time as of 2018. Norwegian law requires the Labor and Welfare Administration to provide all job seekers with advice and help to find job placements after graduation.
But Sosialistisk Ungdom's Lange says that the idea that everyone can go to school is an ideal that the country doesn't live up to.
An Economic Divide in the Schools
Students with limited or low-quality access to commodities such as internet connectivity and tutoring services, especially in migrant communities such as Tøyen and Grønland in Oslo, are more likely to be lower-performing students, Lange says.
"Primary school grades reflect social and economic differences." Those with greater access to educational resources and with less responsibilities in the home will have better grades, Lange says.
The majority of higher education admissions are based on original secondary school transcripts. In addition, the Norwegian university system offers no programs offering additional support or guidance to help first-generation students navigate college.
Despite the socioeconomic differences between immigrant and native Norwegian children, according to Statistics Norway, Norwegian-born children with immigrant parents attend college directly after secondary education at a rate of 63.7%, 23.2% higher than the rest of the population.
Today, with restricted travel, fewer students are taking a gap year and Norwegian university placements are quickly filling up, thus making it even more competitive to enter higher education.
In fall 2020 alone, Norwegian universities have seen an 8.7% enrollment increase from 2019, according to University World News.
For example, in 2020 the government allocated 70 additional placements at the Norwegian School of Economics due to the pandemic. But that still wasn't enough to mitigate the increased competition for limited university seats.
In order to ensure equal access for future generations, Hoem's organization is working to revise the country's "generational compact," a societal trust that youth will care for the elderly, who in turn will have provided for the younger generations' future.
"We are working on getting a youth guarantee," says Hoem of the Workers' Youth League. "You should be able to get a job or to be a student in Norway."
In 2017, the Norwegian Labor and Welfare Administration initiated its first "youth effort," replacing earlier guarantees, to connect job seekers under 30 who have been unemployed for at least eight weeks with work or education opportunities.
This program, however, is only enacted at the discretion of the country's nearly 500 local welfare offices, and Hoem says she believes it's essential that the federal government establish a national guarantee, with consistent guidelines, including connecting high school graduates with the resources they need to find a satisfying career.
At the end of the second quarter of 2020, Norway's overall unemployment rate was around 6.4%, but for immigrants the rate was 13.7%. By ensuring job training, higher education or employment for all youth, Norway could bridge the gap in access to careers for immigrants, Hoem says.
Both the Socialist Youth and the Workers' Youth League work directly with their mother parties, the Socialist Left Party and the Norwegian Labor Party, respectively, to draft agendas that will be presented and debated in Parliament.
Norway's economy can be equitable, and not just in name. But over the years, it's been activists that have held the government to account. Today's activists are continuing this commitment to equity.
"How we talk about it [at the Workers' Youth League]—the ones who set the agenda are the ones who get to come up with the solutions," Hoem says.
---
| | |
| --- | --- |
| | ISABELLA BREDA studies journalism and political science at California Lutheran University. Twitter: @BredaIsabella |
---
What the Rest of the World Knows: In Depth
11 Better Ideas for a Country in Need of Social Change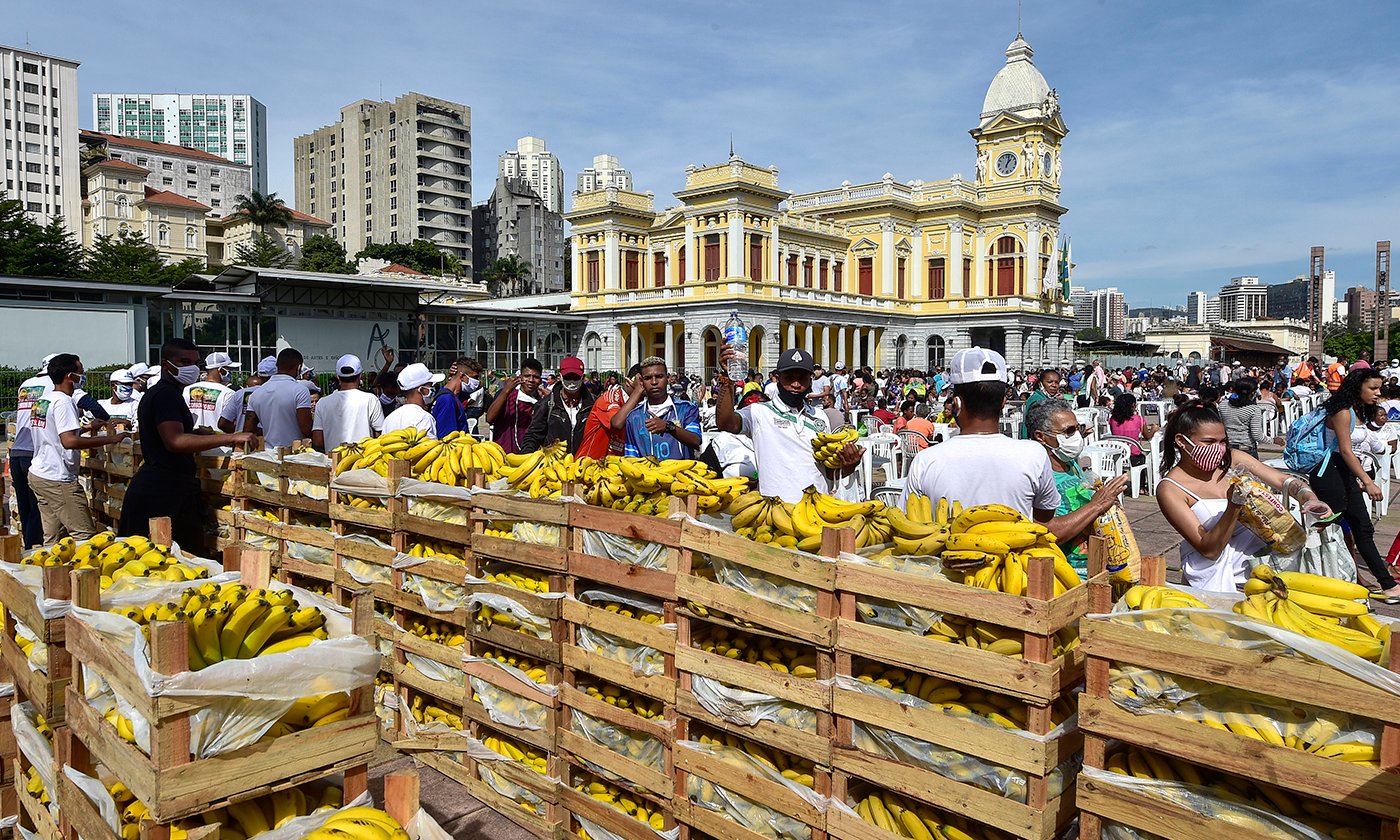 PHOTO BY PEDRO VILELA/GETTY IMAGES
11 Better Ideas for a Country in Need of Social Change
Even nations with long histories of inequality and violence carry lessons for how to move toward what might be called a more perfect union.
SUNNIVIE BRYDUMNOV 3, 2020
---
Across the globe, nation-states provide benefits that remain elusive to those living in the United States, from universal child care and health care, to women's representation in government, to humane addiction treatment, to meeting the basic human need for sustenance, joy, and a clean, healthy environment. Governments from Australia to Rwanda, from Sweden to Brazil, and from Kenya to Belarus have devised policy solutions to bolster the health, well-being, and basic functioning of their societies, sometimes at the urging of grassroots organizers. And while no country is a utopia, even nations with long histories of inequality and violence carry lessons for how to move toward what might be called a more perfect union. Each of these examples prove that with policy and grassroots activism, it is possible to create equitable opportunities for everyone to grow and thrive.
---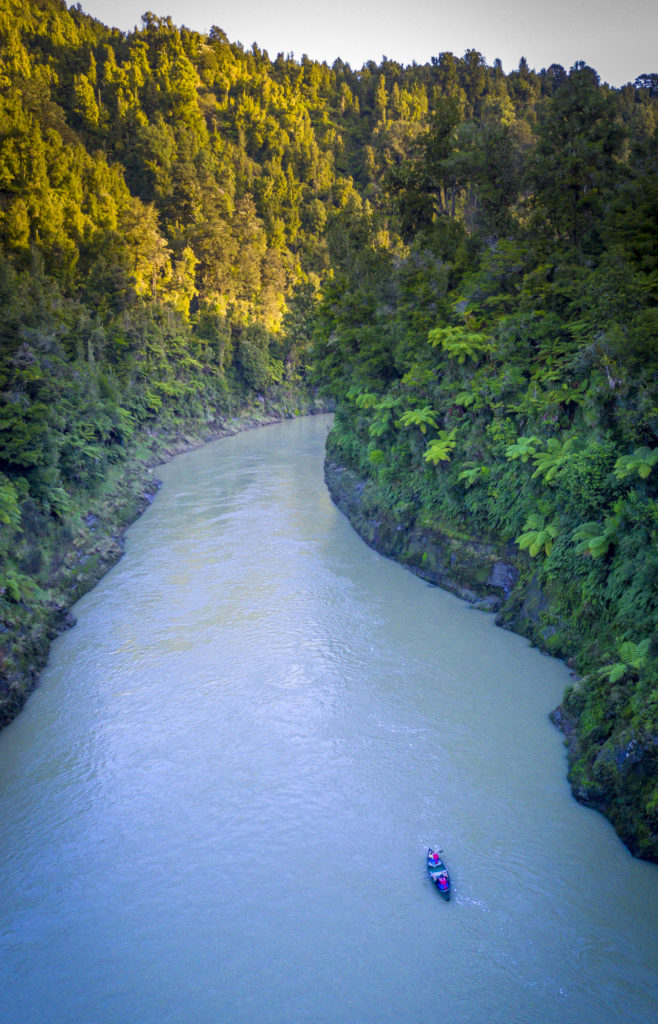 1. Mountains and Rivers Have a Say
The rights of nature movement seeks to grant legal standing to the environment—rivers, trees, mountains, forests, and more. While a handful of U.S. cities have adopted the idea, it's been most successful abroad. Ecuador was the first nation to incorporate rights of nature into its constitution in 2008, going beyond simple legal standing. There, nature has the right to restoration, regeneration, and respect. Bolivia followed, enacting its Law of the Rights of Mother Earth in 2010. New Zealand has approached nature's rights more specifically, granting personhood to the Whanganui River in 2017, as well as naming royal and Maori legal guardians who are empowered to bring suit on behalf of these newly affirmed ecological persons.
---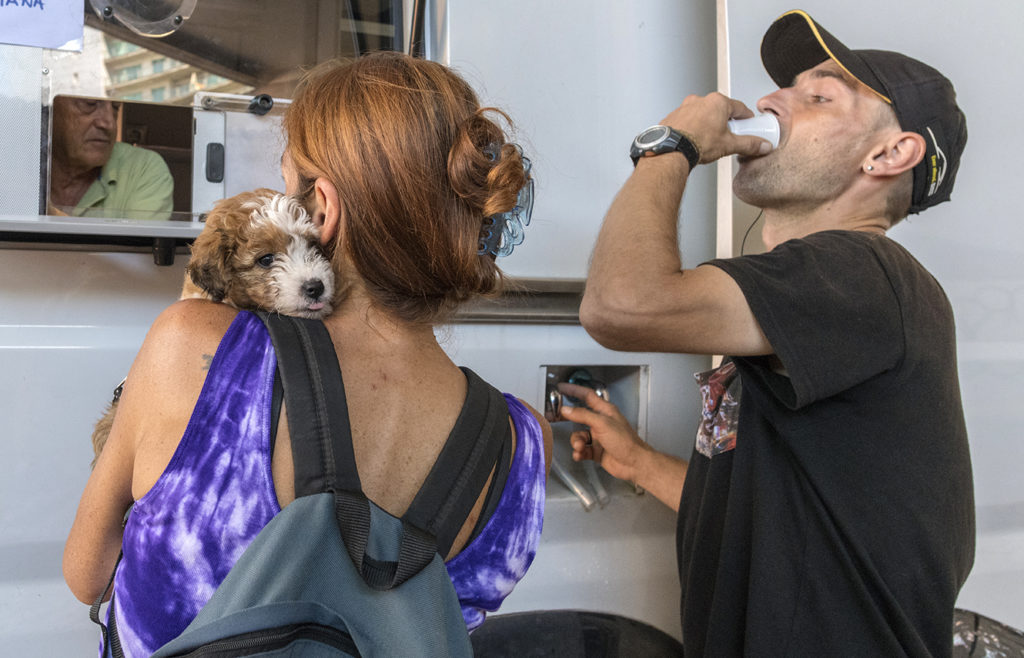 2. A Focus on Drug Rehab, Not Punishment
After more than a decade spent battling rising heroin use, Portugal made history in 2001 by becoming the first country in the world to fully decriminalize the "consumption, acquisition, and possession" of all narcotic and psychotropic drugs. The sale and distribution of drugs remain illegal—and drug dealers are prosecuted, though penalties are reduced for users who sell solely to fund their own habit. But anyone found with less than a 10-day supply of any illicit substance, from marijuana to heroin, is referred to a local commission composed of three people: one legal expert and two medical doctors, psychologists, sociologists, or social workers. That commission then makes a recommendation for treatment, with an explicit goal of rehabilitation. Methadone and clean needle services are easily accessible. In 2016, 30 people died of drug overdose in Portugal; in the U.S., more than 63,600 people died.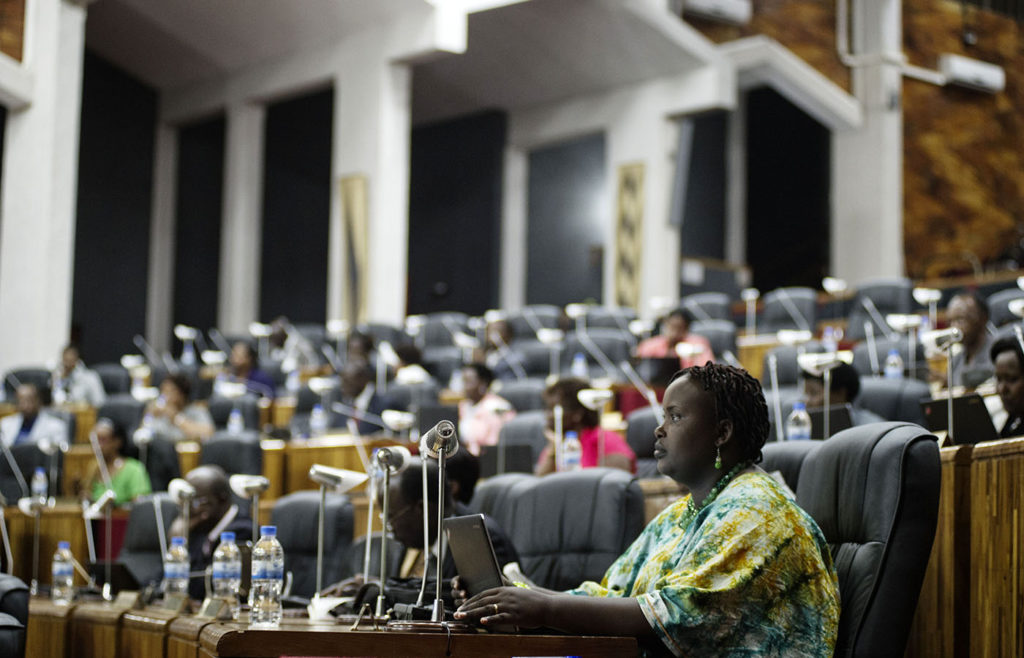 3. More Women in Government
In the wake of the Rwandan genocide of 1994, women's societal roles shifted drastically, and a generation of widows and orphans was pivotal in rebuilding the economy. Women's political equality took center stage. The country's new constitution, adopted in 2003, mandated that women make up at least 30% of parliament; they took 48% of seats in the first election. Today, Rwanda's parliament has the highest level of women's representation of any country in the world. As of August 2020, 61.3% of the members of Rwanda's lower house of parliament are women, and in the upper parliamentary chamber, 38.5% of members are women. While Rwanda continues to struggle with poverty, corruption, and gender-based violence, it also boasts some of the highest rates of women in the workforce in the world, and the maternal mortality rate dropped 77% between 2000 and 2013.
---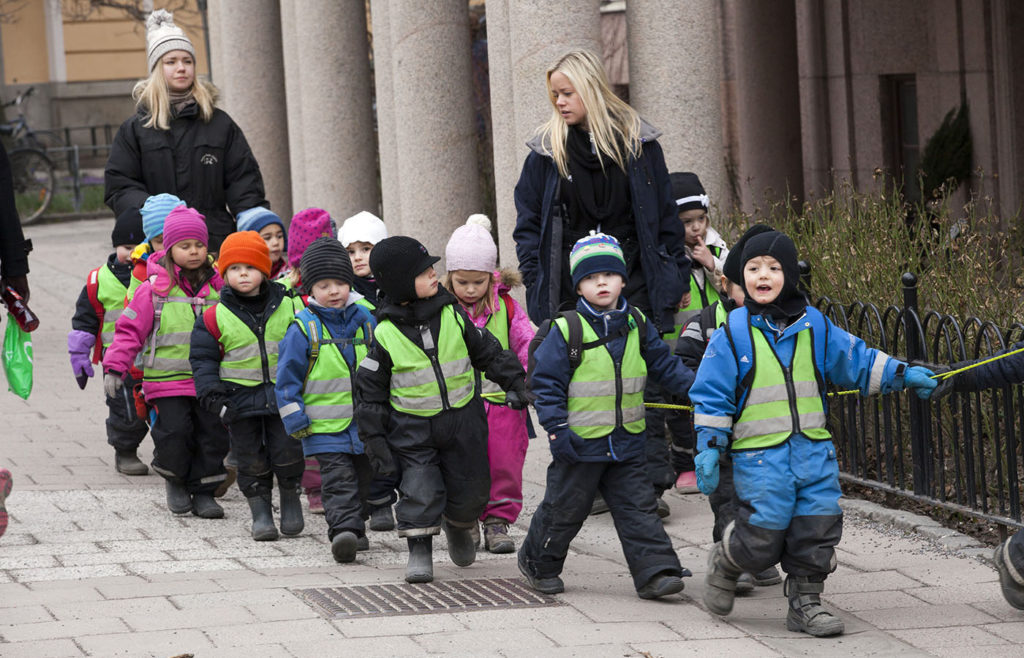 4. Universal, Affordable Child Care
In Sweden, child care has been a cornerstone of family policy for nearly half a century. The Scandinavian country was one of the first to adopt the United Nations Convention on the Rights of the Child, and it now offers universal child care to all families with children from ages 1–12. Subsidized in part by national and municipal taxes, out-of-pocket costs for families are capped according to income level. A two-parent Swedish family with two children spends an average of 4% of their annual net household income on child care costs—while a U.S. family with two parents and two children spends four times as much for child care: 16% of their annual net household income. Sweden's subsidized child care is just one component in a suite of family-centric government benefits, including a child allowance that increases with the number of children, and generous paid parental leave.
---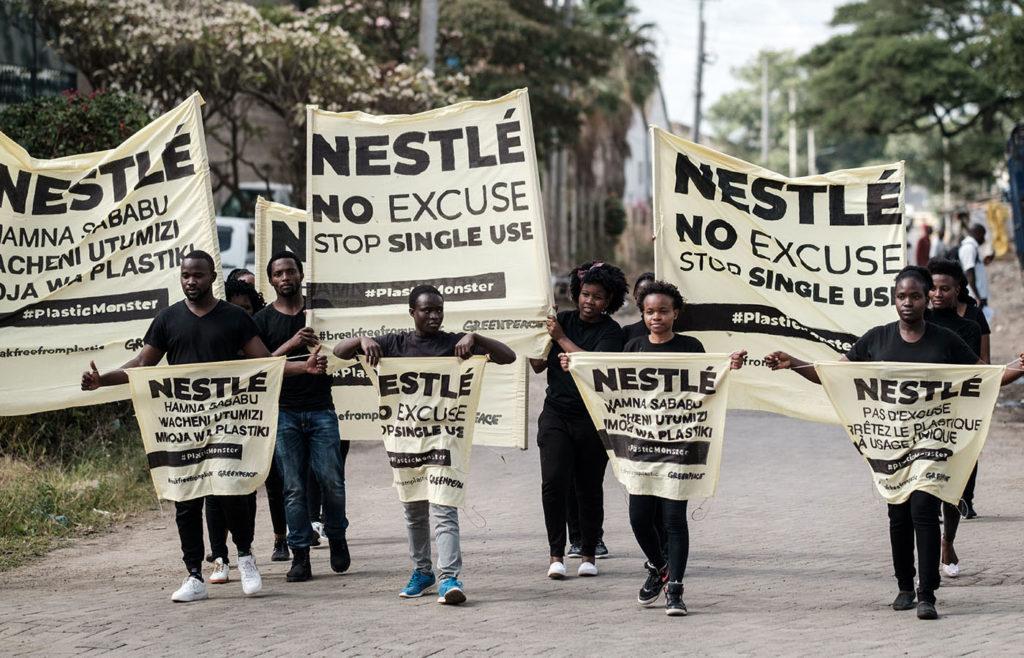 5. The End of Single-Use Plastic
Kenya imposed the world's strictest ban on plastic bags in August 2017, imposing steep fines ($40,000 USD) and potential prison time for anyone caught using, selling, or producing plastic bags. Eight months after the ban's implementation, environmental officials reported fewer plastic bags flying through the air, and less plastic waste in waterways and in the guts of fish and other animals. Although enforcement was uneven—street vendors were particularly hard-hit, without subsidies to offset the high cost of cloth bags or other reusable containers—most officials called the ban a success, and neighboring nations considered similar policies. In June 2020, Kenya took another major step toward reducing plastic waste by banning single-use plastics in all protected areas, including national parks, wildlife reserves, beaches, forests, and conservation areas.
---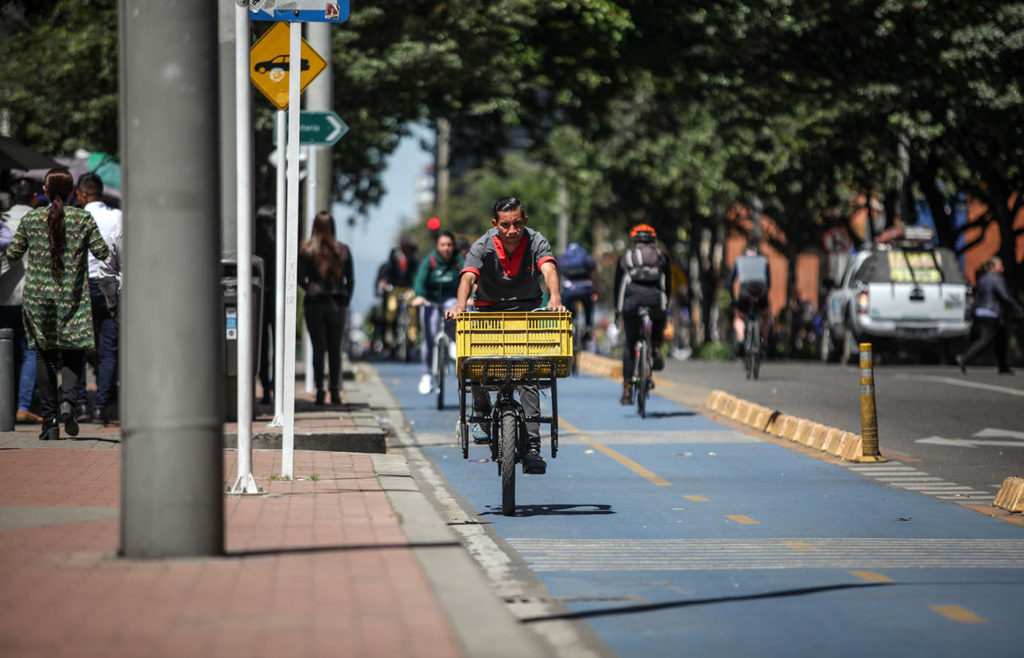 6. Car-Free City Streets
In the mid-1970s, the Colombian capital city of Bogotá pioneered what has grown into a global movement to—at least temporarily—remove cars from congested city streets. Every Sunday and national holiday, the city of more than 7 million people closes most of its streets to vehicle traffic, in a tradition known as ciclovía, which means "bikeway." Pedestrians and bicyclists swarm the streets, and vendors, artists, and musicians turn out in force for the weekly city-wide stroll. Today, cities across Europe, Latin America, and even a handful of U.S. municipalities have joined the car-free or "Open Streets" movement, designating days or entire areas of the city where cars are forbidden. In addition to encouraging bike transit infrastructure, cultivation of green spaces, and social cohesion, removing cars from city streets has tangible environmental benefits. A 2016 research review on European and Latin American cities found as much as a 40% reduction in nitrogen dioxide levels on car-free days.
---
7. Grandmothers in Charge
The Mosuo, who live in the Chinese Himalayas, are a matriarchal society. Women are the heads of families: They carry on the family name, make financial decisions for their intergenerational household, and inherit property. Men live with their maternal relatives, and play a significant role in childrearing and household duties. The Western concept of marriage does not exist. When a woman reaches maturity, she is free to take a male lover—or several. If pregnancy results, the child is raised in their mother's household, and there is no stigma around bearing children from several men.
More on the Mosuo grandmothers: yesmagazine.org/mosuo
---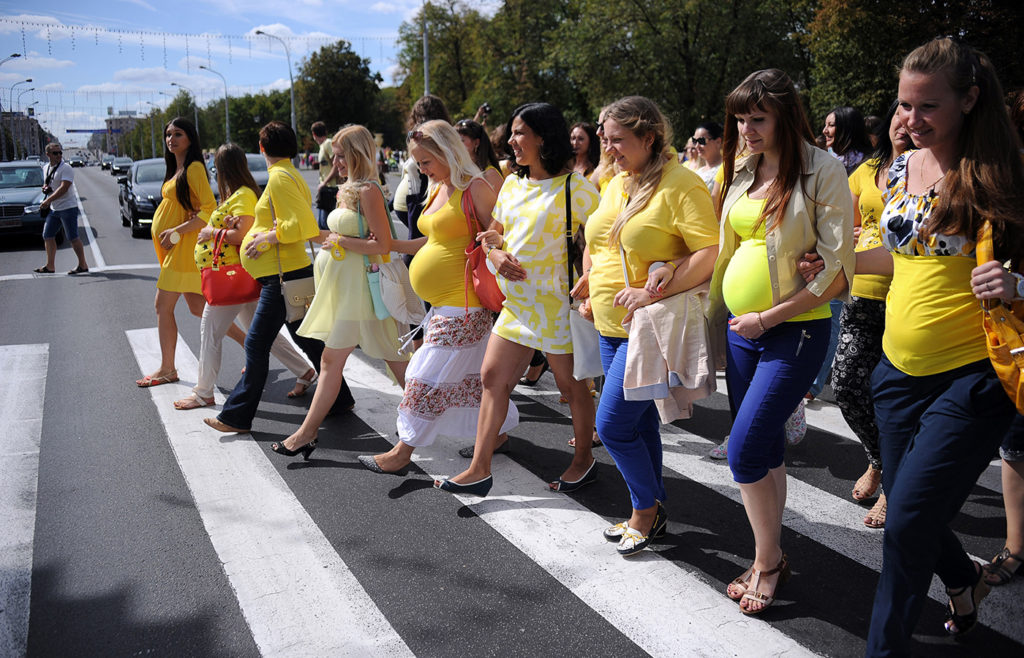 8. Healthy Mothers
In the final years of the Soviet Union, Belarus struggled socially and economically, and the health of its citizens suffered. This was particularly true for pregnant women, who experienced a maternal mortality rate of 33 out of every 100,000 live births in 1990. By 2017, Belarus boasted the lowest maternal mortality rate in the world—just 2 maternal deaths for every 100,000 live births. (Italy, Norway, and Poland have the same mortality rate.) Beginning in 2005, the government launched several initiatives to improve maternal health, including building health care facilities in rural areas, deploying nearly 2,700 OB-GYNs, and providing stipends for pregnant women to see a health care provider during their first trimester.
---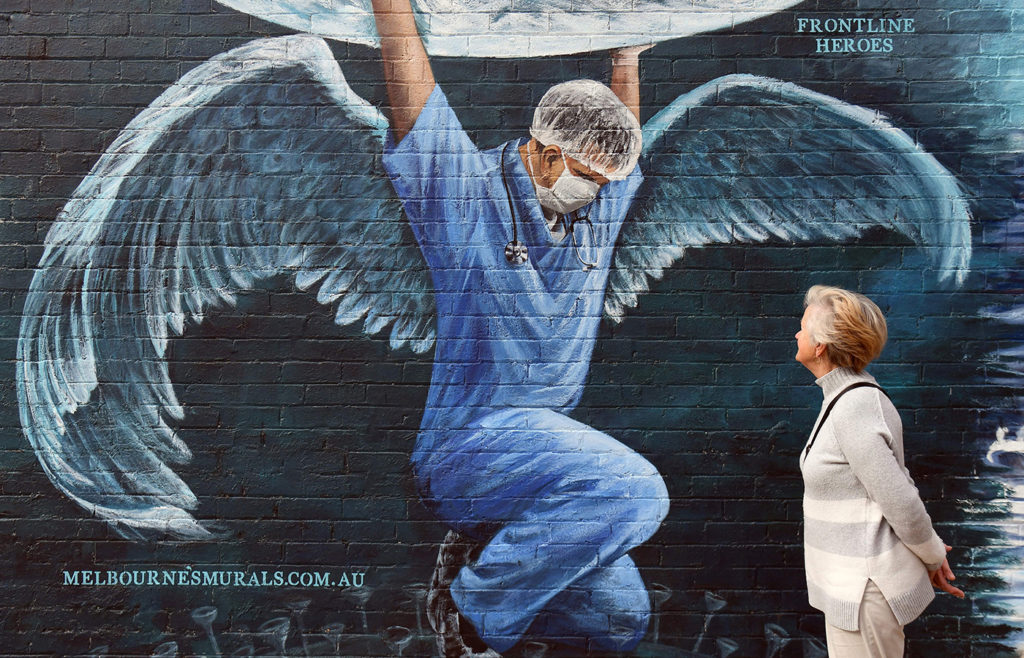 9. Public-Private Universal Health Insurance
In Australia, a decade-long legislative battle over access to health care resulted in a public-private health insurance system that is broadly regarded as one of the best in the Western world. The publicly funded program, known as Medicare, subsidizes public hospitals, and covers medical care—including mental health and pregnancy care—for all Australians. New Zealand citizens, as well as permanent residents of either country, are eligible to enroll in the program. Those subsidies come from a federal income tax, in addition to local levies. Out-of-pocket prescription drug costs under Medicare are capped at $39.50 AUD ($28 USD) per prescription, with lower costs available to low-income residents. Private insurance is also available, and provides coverage for services not covered by Medicare. The government sets income thresholds to determine which taxpayers are eligible for a rebate on their health insurance costs, and which are required to buy private insurance or pay a fine.
---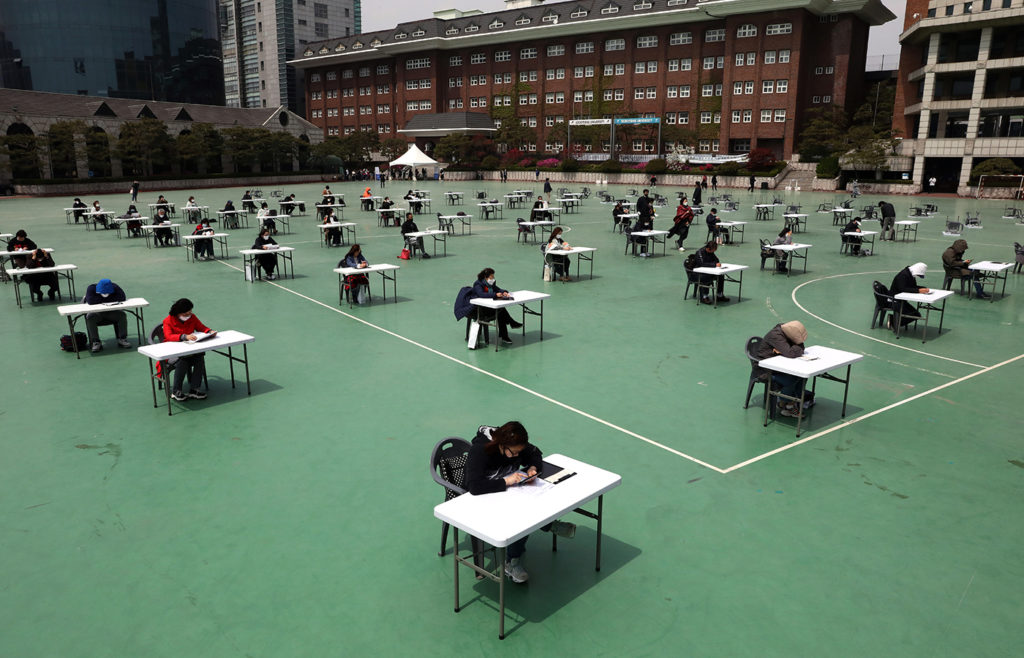 10. Serious About Education
Since the end of the Korean War, South Korea has made drastic investments in its education system, taking it from a nation where 80% of the population was illiterate in 1945, to now boasting one of the highest educational attainment levels in the world. In 2019, nearly 70% of Koreans ages 25-34 have a post-secondary education (compared with barely 50% of Americans in the same age range). The federal Ministry of Education oversees primary, secondary, and post-secondary schools nationwide; primary and secondary school is universally available, and the national high school graduation rate is 95%. Korean students—of all ages—consistently earn some of the highest test scores worldwide in math, science, and reading. Teachers in South Korea are well-paid, among the most educated in the world, highly regarded in society, and have exceedingly low attrition rates.
---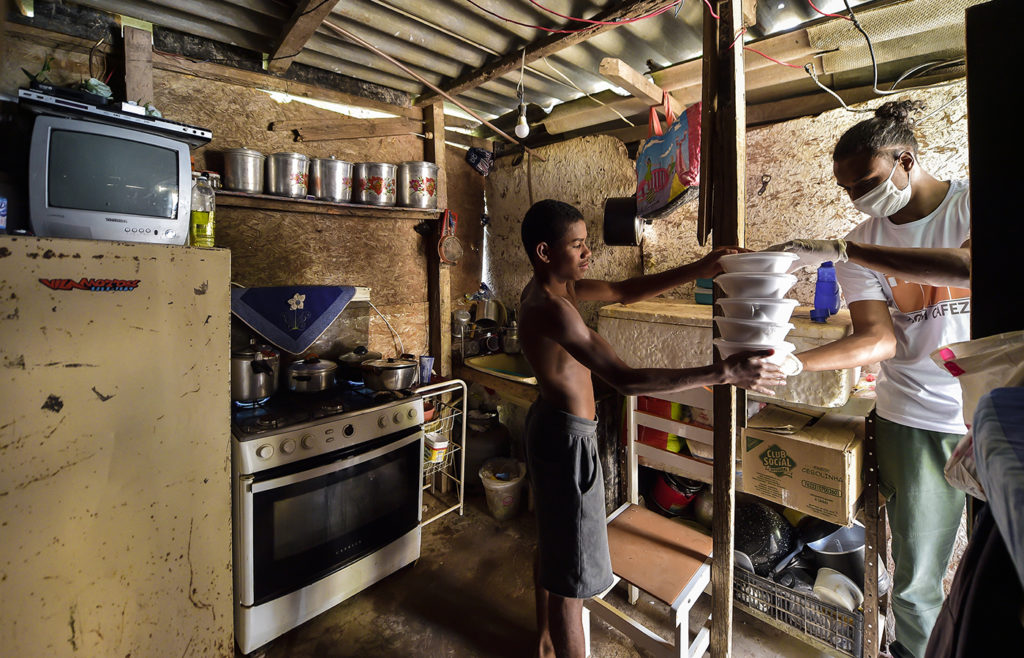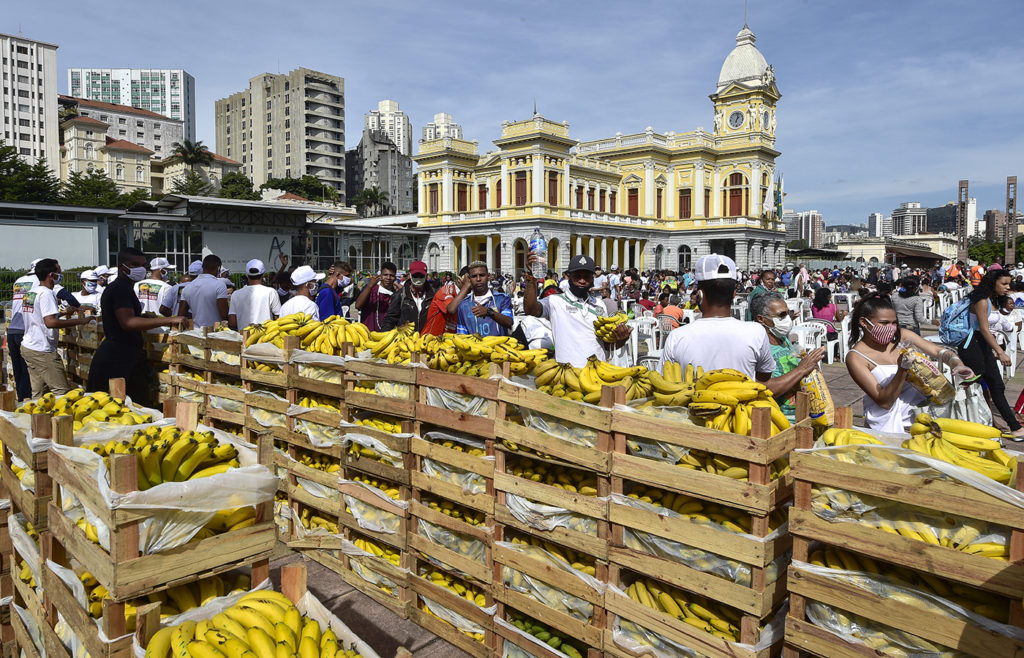 11. People's Right to Healthy Food
Building off Brazil's grassroots Movement for Ethics in Politics, Belo Horizonte enacted a municipal law in 1993 that established a universal right to food, creating a commission of government officials, farmers, labor leaders, and others. The commission was charged with a mandate to "increase access to healthy food for all as a measure of social justice." Now, 26 years later, the city has effectively eliminated hunger among its 2.5 million residents. Belo Horizonte's food security system comprises 20 interconnected programs that approach food security in different ways, including offering fixed, low-cost fresh and healthy food at "popular restaurants"; providing food directly to schools, daycare centers, clinics, nursing homes, shelters, and charitable organizations; and connecting producers with consumers at farmers' markets and stands. The entire program costs less than 2% of the city's annual budget.
More on Belo Horizonte's food program: yesmagazine.org/belo
---
| | |
| --- | --- |
| | SUNNIVIE BRYDUM is the editorial director at YES! An award-winning investigative journalist with a background covering LGBTQ equality, Sunnivie previously led digital coverage at The Advocate, Free Speech TV, and Out Front Colorado. Her writing has appeared in Vox, Religion Dispatches, them., and elsewhere. She has a degree in magazine journalism from the S.I. Newhouse School of Public Communications at Syracuse University, and is a co-founder of Historias No Contadas, an annual symposium in Medellín, Colombia that amplifies the stories of LGBTQ people in Latin America. She is based in Seattle, speaks English and Spanish, and is a member of NLGJA, SPJ, and ONA. |
---