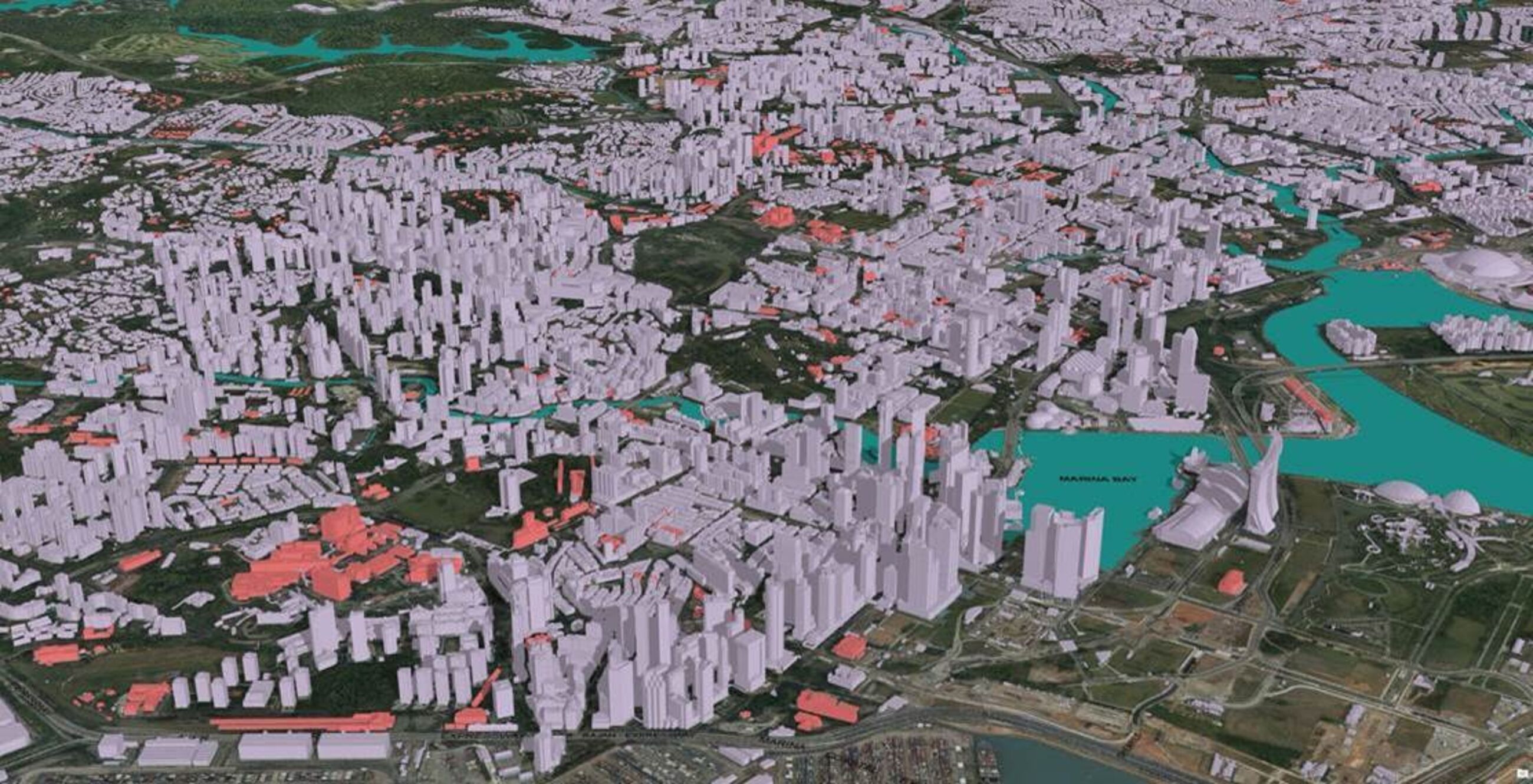 CityLab Design The new technology, which creates virtual models of cities and simulates policy scenarios, could be a potential game-changer for urban planning. By Linda Poon April 5, 2022
The entire 40-square-mile metro region of Orlando, Florida, may soon live virtually inside the offices of the Orlando Economic Partnership (OEP). The group has partnered with the gaming company Unity to develop a 3-D model of the area — from its downtown core all the way out to Space Coast on the eastern edge of central Florida — that the city can show off to potential investors in its bid to grow as a tech hub.
"It'll be a circular room with LED screens kind of 180 degrees," says OEP President and Chief Executive Officer Tim Giuliani."Then in the middle, we're planning the holographic image, where the digital twin of the region will come to life."
Orlando's planned showcase is one of the flashier uses of a new technology that's being lauded as a potential game changer for urban planning. Like a SimCity for policymakers, digital twins allow cities not just to create virtual models, but to run simulations of new policies or infrastructure projects and preview their potential impacts before making a decision in the real world.
They may be also one of the more tangible opportunities for citiesin the race for the so-called metaverse, an immersive network of virtual worlds that some leaders believe to be the future of urban living. Using 3-D mapping and analysis of static and real-time data, municipalities and businesses are increasingly adopting digital twin technology — although many of its potential uses remainaspirational thus far.
Orlando expects to use its digital twin technology for more than virtual tours. It also hopes to preview how different investments, like a transit system upgrade, might affect the built environment and its residents. Several other U.S. cities are building replicas to model traffic congestion strategies and drive net-zero climate goals. Las Vegas, Los Angeles, New York and Phoenix are all building out digital twins to lower building emissions as part of the Clean Cities Clean Future campaign from the software company Cityzenith. Globally, cities from Singapore to Helsinki and Dubai are also investing in the technology, with goals ranging from driving sustainability to promoting virtual tourism.
The technology could help officials cut operating costs and carbon emissions of new construction, and avoid costly modifications after a project is completed. Amid an ever-looming climate crisis facing urban areas, it could enable cities to test the effectiveness of various measures against rising sea levels and urban heat. By one estimate, digital twins could save cities some $280 billion by 2030.
But creating a digital twin that is more than just for show is a long-term commitment. "What we are talking about here is, really, huge datasets," says Victor Khoo at Singapore Land Authority, the nation's mapping agency. "You'll also need to have good technology ecosystems to manage your data over time. And it is not done once; it must be a program that is sustainable." For some aspiring cities, it could prove challenging.
Proof of concept
While most cities remain in the early stages of building out their own digital twins, Virtual Singapore is already a live test case for what the tech can do. The island-nation's model comprises more than 3 million images captured at street level and 160,000 images taken from the air, along with billions of data pointsplotted in 3-D, amounting to more than 100 terabytes of raw data. The foundation of the model will rely on 14 core datasets on everything from land use to tree cover to underground utilities.
The model is considered key in the city-nation's goal to build sustainably. With nearly 6 million people living on just 280 square miles of land, there's little room for error.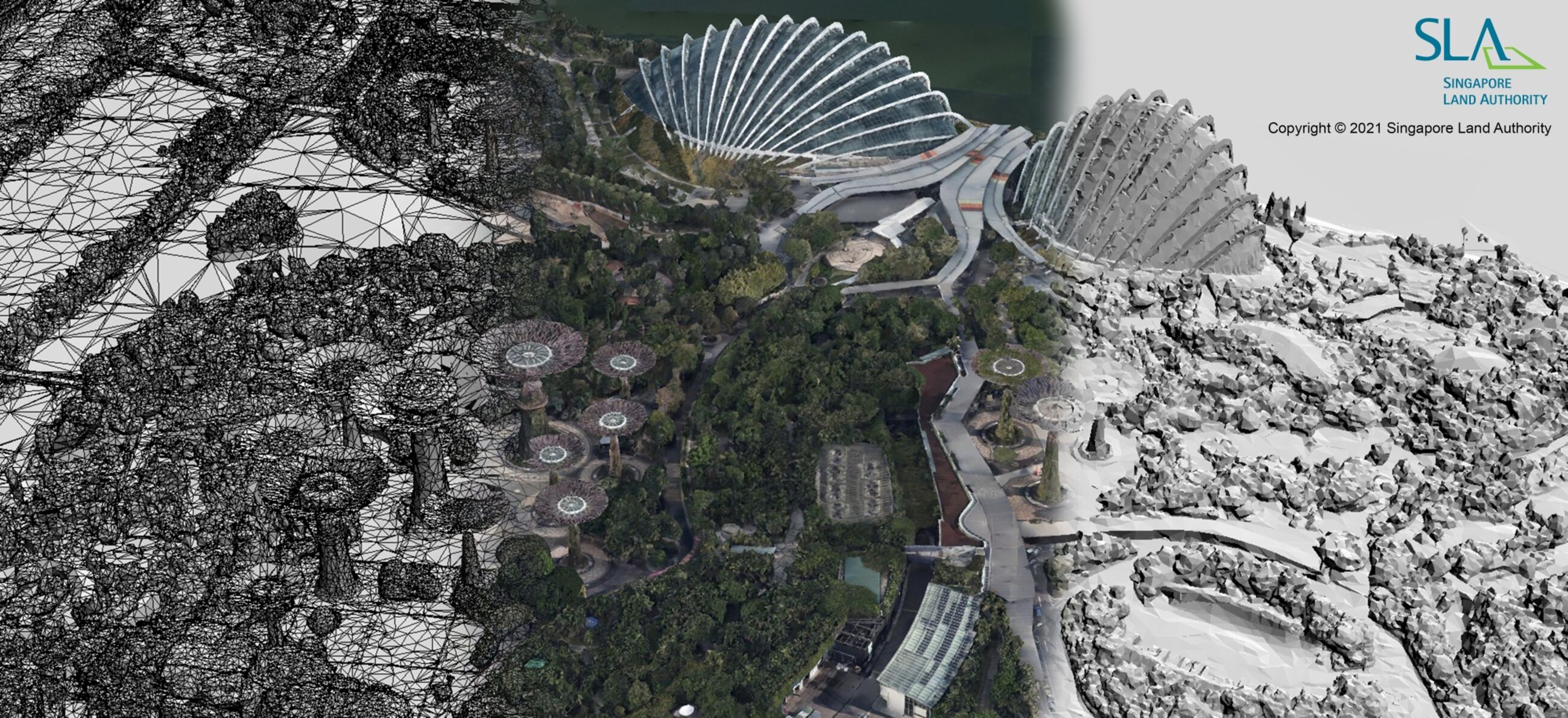 "We wanted a digital twin that is smart, accurate, reliable and consistent," Khoo says. He heads Singapore's national 3-D mapping campaign, launched in 2014 to record — in high-resolution — the elements of both the topography and built environment of the island.
What makes the model smart, Khoo says, is that it distinguishes buildings from trees and roadways from sidewalks, and so on, making it easier to test how individual elements react in various simulations. Windows, rooftops and the facades of a building are also treated as individual assets.
In a recent experiment, researchers wanted to calculate the amount of solar energy the city can harness from its vertical structures by studying how much sunlight each part of a building gets. "The scientists can look at every single square meter on a rooftop, and they will know that if I put a solar panel on the right-hand [rather] than on the left-hand side, I can get more energy," Khoo says, adding that they can also optimize the number of panels that can be placed to maximize benefits.
In Singapore's fight to bring its temperatures down, it's also scrutinizing how new development might impact the environment. When developers propose a new building, the model is used to analyze how it might affect wind flow, shadows and the already insufferable urban heat-island effect.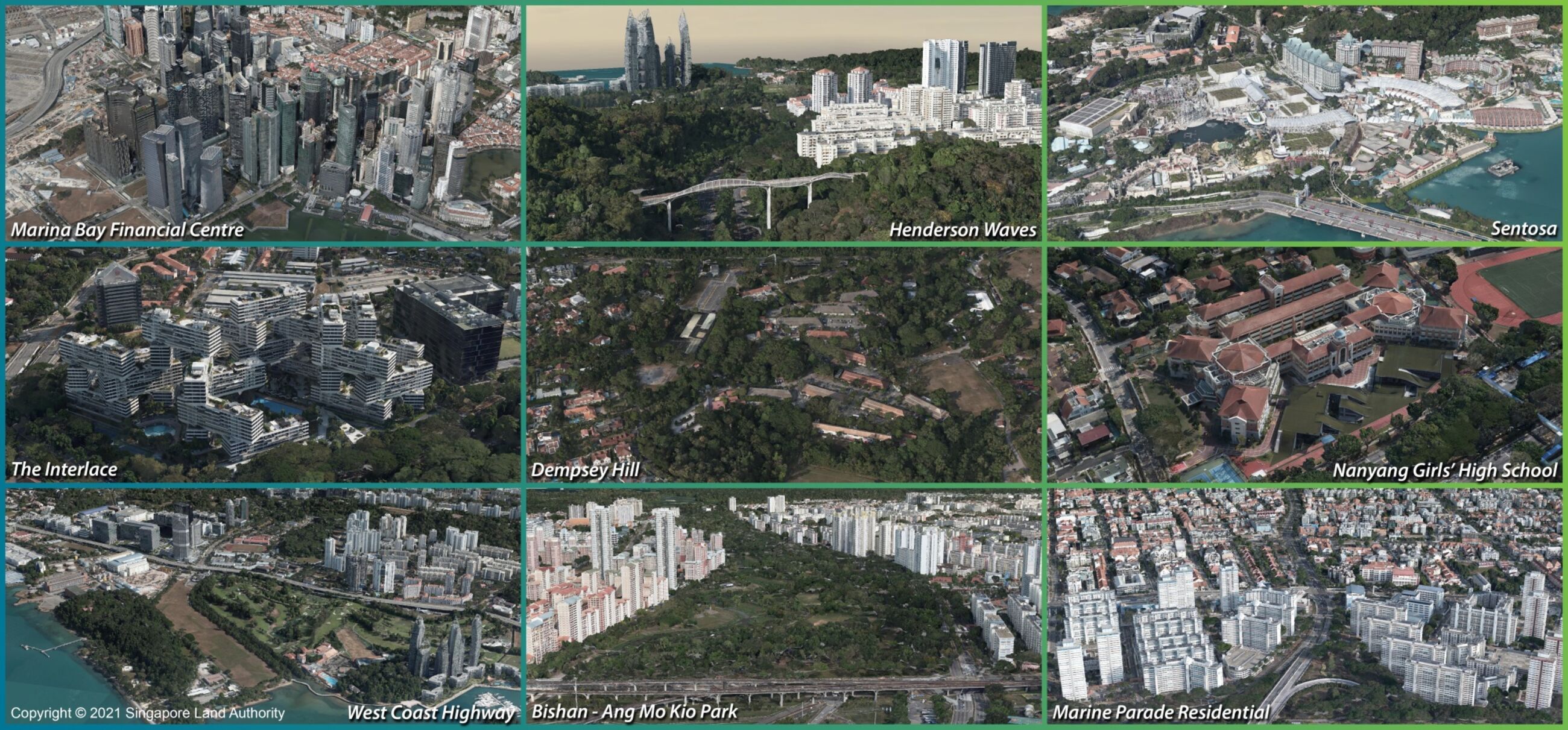 To keep the digital model relevant, it has to be updated to reflect a fast-changing city. Under the national mapping campaign, the entire island will be mapped and remapped continuously — as much as funding will allow — with aerial mapping repeated every five years, and street mapping every two to three years, as the team continues collecting and improving those core datasets.
In the future, he hopes to be able to use the digital twin for a wide range of other purposes, from reconstructing the scenes of accidents through "digital forensics," to scenario-planning for autonomous vehicles and robots.
"My ​​team is focused on developing the digital twin that can meet as many applications as possible," says Khoo.
Open data's unfulfilled promise
As Cityzenith CEO Michael Jansen sees it, digital twins are the natural progression of the open data movement in the 2010s, when cities made massive amounts of data available to the public, but often without packaging it in a way that was easy for community and tech groups to use it. "I think digital twins will deliver on the promise that open data failed to do," he says. "Without the digital twin calculator to make that data make sense, open data is a waste of money, to be honest."
Digital twins could also better demonstrate to the public how data drives policy decisions, but it's tricky, says Ray Gastil, director of the Remaking Cities Institute at Carnegie Mellon University. "The amount of data you need to create a visualization [of an entire city] that looks realistic enough for people to identify with is extraordinarily high," he says. "The level of representation that you get in even the best work that's done with cities so far is not at the level of what you find in a sophisticated gaming film animation."
He adds that for most cities, the effort will first concentrate in one particular geographic area or site. Cityzenith has deployed its digital twin technology in four U.S. cities through its Clean Cities Clean Futures campaign to help decarbonize their buildings, starting with specific business districts. It's expected to sign up a total of 10 cities by the end of this year before taking its digital twin services global.
"Even the best work that's done with cities so far is not at the level of what you find in a sophisticated gaming film animation."
In each city, Jansen says they're collaborating with local officials and working directly with building owners to monitor things like energy consumption, air quality and carbon emissions through sensors. The data collected will be combined with local public data and artificial intelligence with the intention of eventually creating a digital twin of the entire city, where managers and policymakers can test energy efficiency measures, and eventually streamline building retrofitting processes.
Meanwhile in Orlando, Giuliani says the city had already been collecting much of the data that will go into the Orlando Economic Partnership's digital twin, and over time their dataset will keep growing as they work with more partners, including banks, real estate groups and utility companies. "All these different stakeholders will then be able to use the digital twin platform for their own purposes — for planning, investment strategies and identifying opportunities."
Even the most advanced systems, though, are expected to run up against challenges. In Singapore, their virtual twin promises to do a lot. But it doesn't reflect everything about the city just yet, and Khoo saysthere are more applications that his team hasn't thought about or designed into the system.
"A big portion of [our data is collected] through the national mapping program. Some are still on the way and some are still part of our dream," he says. "Ultimately we are on a journey, and this is the future of how we manage our city."