By Charles Fanniel, AZ Central, Aug 25, 2017
Communities of color and lower income communities pay the biggest price for dirty energy, in both exposure to pollution and also in percentage of income spent on electricity.
Under the influence of powerful utility companies that have long enjoyed a monopoly on electricity sales, state regulators have put policies in place that maintain our reliance on coal, natural gas and nuclear energy, and make renewable energy ownership increasingly inaccessible.
Phoenix is among the most heavily polluted cities in the nation, especially where I live in south Phoenix. My ZIP code is among the dirtiest the nation, and home to 40 percent of the city's hazardous emissions.
Shifting to renewable energy will help improve the health and well-being of our communities while also creating economic opportunities.
But those of us who would benefit the most from innovations like rooftop solar are currently accessing these technologies the least. Low and moderate-income families make up 40 percent of the U.S. population but only 5 percent of rooftop solar owners.
While we will all benefit indirectly from expanded renewable energy use in Arizona, we need to remove barriers and create pathways for more households to produce their own electricity through rooftop solar or subscribe to neighborhood community solar projects.
What will it take to create the renewable energy future for Arizona we want and urgently need? The recently released Arizona edition of the NAACP Report "Just Energy Policies: Reducing Pollution and Creating Jobs" points the way forward.
For example, Arizona can implement statewide policies that promote distributed energy generation and fairly compensate individuals who generate a portion of their own electricity through rooftop or community solar.
One way to do so is with "net metering," which allows households to reduce electricity bills by generating a portion of their electricity through rooftop solar panels that are connected to the grid.
When the panels generate more energy than the customer needs, excess solar power is sent back to the grid and households receive a credit on their utility bill for excess electricity produced by their system. Strong, retail-rate net metering policies offset costs for solar power owners and make going solar an affordable option for more people.
While net metering is an important policy for making rooftop solar cost effective, we also need solar policies that enable participation for those who face economic and physical barriers to installing solar on their own roofs.
Shared solar typically operates in one of two ways. Through an ownership model, participants own some portion or a share of an offsite solar project and benefit from the power produced through their share of the project.
Virtual net metering allows owners to receive the net metering credits associated with a remote system with which they do not share a meter.
A subscription model allows participants to subscribe to and pay a lower price for electricity sources from a local community solar project.
Both of these shared solar models make solar energy more accessible for lower income customers, who might otherwise be cut out of the solar market because they are renters, don't qualify for loans and financing options, or can't afford the upfront costs to install solar.
Opponents of solar often claim that these energy sources will only benefit wealthy households. In reality, distributed energy generation spreads the economic benefits across communities rather than keeping them concentrated among a handful of electricity monopolies.
Despite common talking points by utilities, independent studies demonstrate that net metering has net benefits for all ratepayers when structured correctly, as summarized in a recent Brookings Institution Report. And while bad policies can keep the benefits of renewable energy in the hands of the affluent few, regulators also have the power to create a more inclusive solar market that empowers broad participation on an individual and community level.
With double-digit unemployment in too many of our communities, we also need to pave pathways for equitable access to economic opportunities in the new energy economy.
Solar is among the 10 fastest-growing industries in the country, with one out of every 50 new jobs created by the solar industry. Likewise, wind power technicians enjoy the fastest job growth in the United States.
Increasing renewable energy generation in our state will diversify our economy and create new jobs. Still, we need state policy mandates that require contractors with publicly funded projects to recruit a specified proportion of local residents as workers on the project, with special attention to disadvantaged groups. In this way, we can ensure that economic gains are distributed equitably and benefits remain within the community.
Arizona has some of the greatest renewable energy generating potential in the country, but our outdated energy practices are keeping us in the fossil-fueled past.
At the end of 2016, the 2,982 megawatts of installed solar in Arizona was just a fraction of the 18,296 megawatts installed in California. We're ranked seventh in the country for solar jobs, with 7,310 in 2016 compared to more than 100,000 in California.
Arizona needs policies and programs that incentivize renewable energy use and make these resources more accessible. But until we pass campaign finance reform and get dirty, fossil-fueled money out of our political systems, it will continue to be incredibly challenging to pass the policy changes we desperately need.
Arizona needs energy policies that invest in the people and our future, not in the profit margins of a handful of special interests. We call on state policymakers to facilitate a rapid transition to clean, renewable energy and to implement equitable policies that are inclusive to those communities who stand to benefit the most.
Charles Fanniel is president of the Arizona NAACP State Conference. Learn more about the Arizona NAACP at www.arizonastateconferencenaacp.org.
Community solar development is growing nationwide as utilities, recognizing market demand, think bigger than pilot-scale projects. A recent forecast from Greentech Media Research predicted 410 megawatts (MW) of community solar will be installed this year — nearly double the 218 MW that went online in 2016.
Community Solar Outlook: Third Party-Led vs. Utility-Led Markets
These projects are attractive because they diversify utilities' energy portfolios, help rein in electric bills, and provide an economic boost to the communities where they are sited (and the ones they serve).
As more community solar is brought to market, however, important questions loom about access and the distribution of benefits.
Finding answers requires an intentional approach from regulators, developers, and utilities alike to ensure that low-income households, and others traditionally shut out of owning renewable generation, have a chance to opt in.
This month, ILSR submitted the following comments to the Minnesota Public Utilities Commission to inform its discussion of universal access to community solar. They are included below, lightly edited for clarity.
---
ILSR Comments Submitted on Minnesota PUC Docket No. 13-867
Our comments reflect broad principles and best practices for community solar program design, but also provide three targeted recommendations to expand access to the Xcel-run community solar program in Minnesota.
Definition of Low-Income
We support a definition of a low-income subscriber as a household earning less than 80% of the area median income, or one that already participates in an existing means-based program, such as the Energy Assistance Program.
Principles of Universal Access to Community Solar
The following represent the key principles in designing a community solar policy or program.
Near-Term Actions to Improve Program
The following program changes would address the two key challenges in low-income participation: motivating developers to identify low-income participants and reducing the financing risk of serving them. It would also rectify the imbalance that results from low-income customers contributing to solar programs such as Solar Rewards rebates to which they have no meaningful access, due to limited cash or sub-prime credit.
Carve Out Participation for Low-Income Residents
As has been done in three other states — Colorado, Maryland, and New York — Minnesota's community solar program should require minimum participation by low-income residents. This would guarantee access to residents whose energy dollars already support the program and reduce energy burdens often offset with public funds. We ask the Commission to set a minimum standard of 5% for low-income participants.
The utility should also work with the state's Energy Assistance Program to identify ways to maximize participation. One potential method would be to have the utility or developer grant subscriptions to Energy Assistance to give to qualified households, so that their privacy is protected.
Credit Risk Reduction
There are two relatively simple tools for reducing the perceived risk of serving low-income or non-prime borrowers: backup subscribers and loss reserves. With a low-income adder (a marginally higher per kilowatt-hour payment for subscriptions held by low-income participants) and the ability for other participants temporarily assume the subscription (with the adder), there would be an incentive for developers to seek backup subscribers. These backup subscribers would assume the subscription for low-income participants that move outside the utility service territory or are unable to make their payments. We ask that the Commission adopt an appropriate adder for subscriptions held by low-income customers in its review of appropriate program modifications, in part to motivate backup subscriber participation.
Additionally, providing a loss reserve for pay-as-you-go subscriptions could reduce or eliminate borrowing barriers. A small amount, from the Renewable Development Fund or Solar*Rewards program — in proportion to contributions by low-income customers — would provide surety for hundreds or thousands of subscriptions, provided the subscriptions are provided without credit scoring. We ask the Commission to explore sources for a loss reserve for pay-as-you-go subscriptions for low-income subscribers.
Study Tariff-Based Financing
A growing number of utilities are providing tariff-based financing for on-site energy improvements — efficiency or solar — that could also pay for community solar. The Commission should study the use of tariff-based, on-bill financing for community solar subscriptions, using only bill payment history for eligibility. The study should scope administrative costs, potential energy bill reduction, difference in the eligible market (especially among low-income participants), reduction in energy burden, and potential reduction in  demand for Energy Assistance.
Long-Term Strategies for Broadening Access
Fostering low-income access to community solar falls into two broad sets of strategies: (i) targeted policies that lower costs and barriers to low-income participation specifically, and (ii) policies that reduce barriers for everyone. We believe the Commission should study a series of policies successfully implemented in other states, including those listed below, in order to shape standards for more inclusive community solar in Minnesota. These recommendations are sorted by the timing of required intervention in the development process in order to include them in a community solar project. Some items are duplicated from the near-term actions, to show the complete menu of options in context.
Pre-Development
These policies address community solar development before application and interconnection.
Mandates for Minimum Participation
Three states have tried minimum low-income participation mandates in their community shared solar programs. Colorado is the only one that has thus far reported significant low-income participation. It recently shifted away from a per-project minimum in favor of a per-program target, with the utility serving as the backstop for reaching prospective low-income participants. Colorado legislation, passed in 2010, requires developers to reserve 5% of electricity generated from each community solar garden for subscription by low-income households in order for their projects to qualify for state Renewable Energy Credits. Because of this move, the target became the ceiling for participation, as developers simply wrote off 5% of the project to comply and donated the shares to low-income recipients. A recent settlement agreement with the state tweaks the program, requiring the coordinating utility — also Xcel Energy — to aggregate the low-income requirement from commercial solar gardens and build one or two installations expressly for low-income customers. Developers are expected to tap grants for low-income solar gardens, and Xcel will make Renewable Energy Standard Adjustment funds available. Xcel customers pay 2% of their bills into the fund, to promote renewables.
In New York, the first phase of the state's Community Distributed Generation program favored proposals including 20% or greater low-income participation, offering them expedited interconnection. However, no projects were installed under Phase I, due to a number of factors such as pending changes to community solar compensation, overarching interconnection difficulties, and the rapid expiration of the Phase I program..
Maryland's community solar program sets aside 30% of total program capacity for solar installations that serve low- and moderate-income households. The program is in its infancy, however, and provides no lessons learned to date.
In short, goals for proportional or maximum low-income participation are important and do result in low-income participation. However, mandates for participation do not address the underlying barriers of outreach or access to capital nor do they ensure meaningful energy savings. In other words, they should be paired with tools to address the other barriers.
Points or Incentives
Lowering costs for low-income projects and giving them preferential treatment in queue status represent another set of crucial tools. In New York, NYSERDA recently announced funding to support community organizations in several pre-development activities, including customer acquisition and education, securing financing, and creating legal agreements with project developers. Given its recency, we have no evidence yet of the success.
Ontario's feed-in tariff program (with capacity caps) gives priority points, provides per-kilowatt-hour adders, and reduces application fees for projects with aboriginal, community, or municipal ownership. The program's fourth round in 2016 awarded contracts for a combined 241 megawatts of new generation, spread across 936 projects. Of those, 96 projects (41 megawatts) had aboriginal support, 186 (60 megawatts) had community ownership, and 413 (67 megawatts) had municipal or public sector participation.
Financial aid to projects in pre-development can certainly funnel more projects serving low-income customers into the queue.
Customer Acquisition
The Minnesota Department of Commerce, and the corresponding local community action agencies, should direct their clients to the community solar program (where applicable). The program administrator (Xcel), community solar garden operator, and subscriber organization should coordinate and work in partnership with energy assistance providers/community action agencies to sign up low-income subscribers. Subscriptions could be designated for Energy Assistance recipients and the benefits passed through. Participants' community solar subscriptions and benefits should be considered an integral piece of their overall energy assistance and work with (and not reduce benefits of) energy assistance, energy efficiency/weatherization programs, etc.
Location and Siting
California requires 100 megawatts (MW) of its 600 MW solar program to be located in "disadvantaged communities," though the policy does not specify whether subscribers themselves must be low-income. Still, this mandate may result in greater opportunity for workforce development in these communities. It may be worth considering a designation for location as part of a low-income program if combined with a workforce development initiative.
Other solar installation programs provide a model for workforce development, including California's Single-family Affordable Solar Homes (SASH) program. Every SASH installation team includes either local volunteers or graduates from related job training programs, providing them hands-on experience. Crews on sub-contracted installations must include at least one paid job trainee. Through 2016, more than 6,800 people pursuing careers in the solar industry have received training through SASH projects — nearly 250,000 hours of combined experience.
A sister program, Multifamily Affordable Homes (MASH), also requires contractors to staff job trainees — up to five, based on the size of the project.
Application and Interconnection
The cost and complexity of applying to the community solar program can also present a barrier to projects serving low-income participants, who may be harder to reach and require more financial security.
Reducing or Waiving Fees
Subscriber Compensation
An adder for low-income subscribers could offset higher costs for acquiring and serving low-income customers, as seen with higher compensation for participants in smaller community solar projects. It's also essential that community solar subscriptions not jeopardize access to energy assistance funds such as LIHEAP, by counting both the cost and savings from community solar subscriptions in the calculations of energy burden.
Lowering Financing Risk and Cost
Of all the potential solutions to increasing low-income participation in community solar, policies that directly address the issue of financial wherewithal and credit risk will likely have the largest impact. Financing tools that expand access without means-testing may also lower administrative costs, since means-testing subscribers or cross-referencing with existing energy assistance recipients is non-trivial.
Backup Subscribers
A tool introduced last year is the "backup subscriber," which would allow institutional subscribers to act as the backstop for churn or default of low-income participants. Fresh Energy proposed this in Minnesota in April 1, 2016, comments. The "backup" framework, designed well, reduces concerns about taking on subscribers otherwise deemed risky by traditional financiers by allowing institutional participants to be a backstop for subscribers that leave the program or default on payments. The backup subscriber model also encourages developers to exceed minimum low-income participation thresholds, because the only limit is the capacity of the anchor institution (or the statutory 40% limit, in Minnesota, on the share of project electricity).
Loan Loss Reserves or Loan Guarantees
Loan loss reserve funds (or loan guarantees) have long been used to eliminate risk from novel investments, and could be used to attract financing for community solar projects serving low-income participants. Loan loss reserve programs keep public funds on hand to cover a loan provider's losses if a customer defaults. The Mass Solar Loan Program, for example, offers loans to moderate-income customers to purchase community solar subscriptions, while at the same time offsetting credit risk for lenders.
Pay-As-You-Go Subscriptions
Pay-as-you-go subscriptions allow customers to avoid upfront charges and instead cover subscription costs over time, as their energy savings come in. This payment plan can be offered by the developer, but typically requires a prime credit score (or a credit backstop like the backup subscriber or loss reserve). Utilities like Xcel Energy can also offer payment plans using a opt-in tariff.
Community solar programs offer a unique opportunity for the many Americans who lack a sunny rooftop, the cash, or the credit to own part of solar array. But without careful design, these programs may simply serve as another barrier to customers whose energy interests are frequently on the bottom tier. These strategies can help make community solar work for everyone.
Oil companies like to push the narrative that Alaskans want more oil development, but that's not true.
Early in summer 2015, a barge hauling two deconstructed wind turbines lumbered out of Seattle bound for the Alaskan Arctic. It traveled along the western edge of Vancouver Island, passed the pristine wilderness of the Tongass National Forest, slipped across the Gulf of Alaska, rounded Cape Sarichef into the Bering Sea, and worked its way up the coast toward the Bering Strait, 3,000 miles from home.
FROM THE FALL 2017 ISSUE
The Just Transition Issue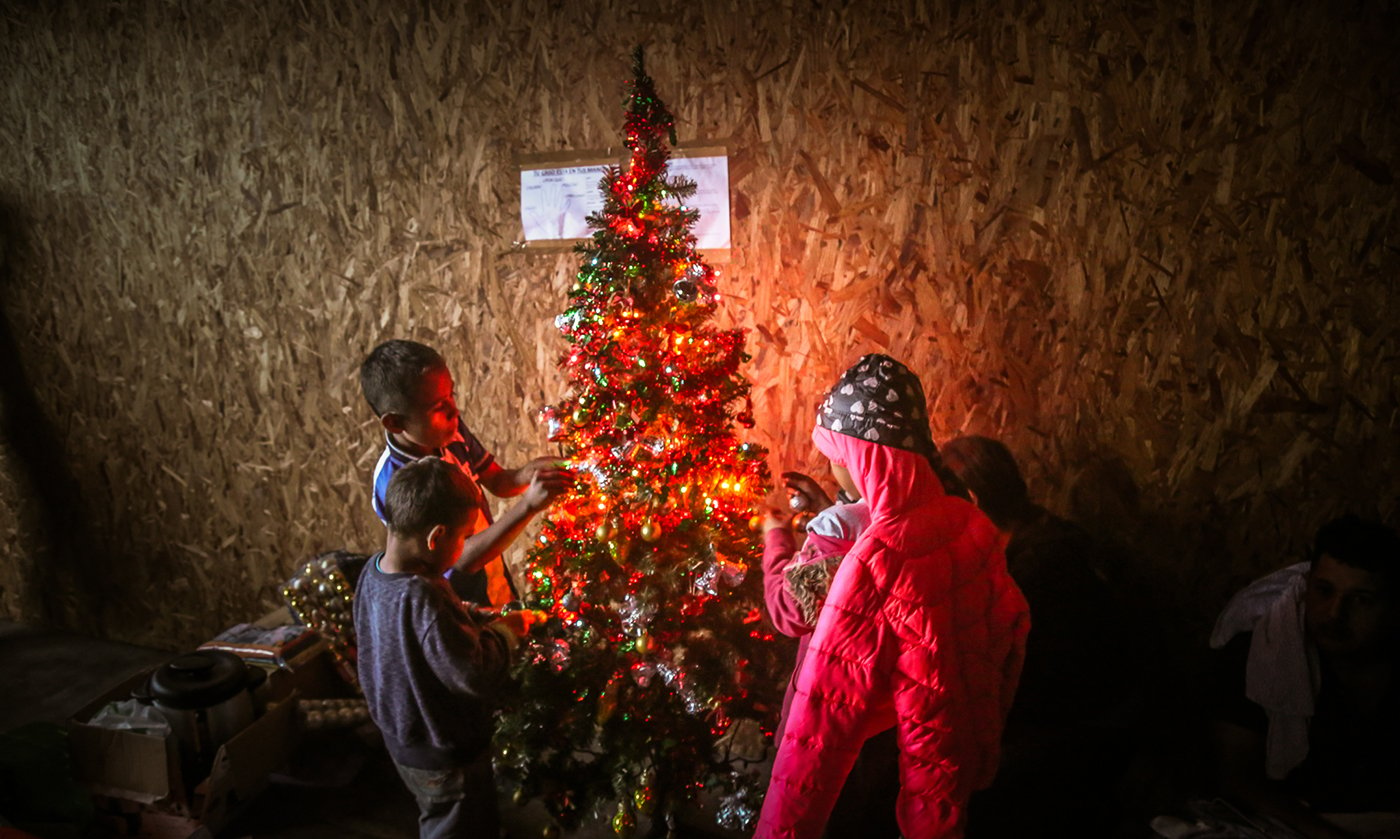 By August, the ice in the Chukchi Sea had dispersed enough for the barge to get into Kotzebue Sound. There, the white towers, black blades, and the rest of the parts were loaded onto a smaller boat that made its way past Puffin Island to the southeast end of Eschscholtz Bay.
After winding 26 miles inland up the Buckland River, the turbines were placed on trucks for the last 5 miles to a hilltop where they were erected and began to spin.
That is one way to get to Buckland, a village of about 400 mostly Inupiaq Alaskans that sits near the Arctic Circle.
I hopped on a small plane in the coastal town of Kotzebue and landed on a red dirt runway on a clear morning in early May. A small welcoming party waited in the shade of a radio tower to receive returning family and friends.
Distance and isolation affect every aspect of life in rural Alaska. Nearly everything must be brought in at considerable expense. Groceries, construction materials, cars, toys—everything costs more. In a region with prolonged subzero temperatures and darkness, and where the cash economy merely supplements subsistence livelihoods, energy is prohibitively expensive. Arctic residents pay as much as five times more for power than those in the Lower 48.
The Arctic is not alone in its crippling reliance on oil. Alaska is in the throes of a deep fiscal crisis, due to the plunging value of crude, taxes on which account for about 85 percent of state revenue. Legislators need to close a $3.7 billion deficit. They've slashed spending on education and social services. They've trimmed the Alaska Permanent Fund dividend, an annual check that's gone to all Alaskans for more than 40 years. They're considering reinstating an income tax.
In Kotzebue, a city on the northwest coast of Alaska, frigid Arctic winters and high energy costs have encouraged renewable energy development since the late 1990s.
I came to Buckland to see about a different option: a "just transition" to renewable energy. Wind turbines and solar arrays have been popping up across the state. I found wide agreement that it's time to break ties with the fossil fuel industry and establish an economy that keeps everyone's lights on independent of global oil markets. But I wanted to see if this transition toward renewables can really be "just," improving all lives in concrete ways. Because the rest of the country isn't far behind in the kinds of issues that Alaska faces.
I'm greeted by Mayor Tim Gavin, an Inupiaq man of 55, dressed in a neon green safety shirt and gray sweatpants. We ride through town on a pair of Honda four-wheelers.
Buckland is quiet this morning. "Village life," Gavin says with a grin. "Everyone's up all night and sleeps to noon." Last night he took his daughters caribou hunting, and brown pelts are draped over a four-wheeler out front. Like the other houses in Buckland, Gavin's place is single-story, wooden, rectangular, and built on stilts.
It's the shoulder season. The snow has nearly disappeared from the rolling hills but the tundra has not yet regained its vibrant green. For months out of the year, Buckland sits in the dark and cold. Now, each day adds about nine minutes of light, and the river is breaking up, taking chunks of ice downstream to the Chukchi Sea.
Homes there are built on stilts to keep them above annual floodwaters that, due to diminished snowfall, haven't come in recent years.
There is a school with about 180 students, a health clinic, and a grocery store where a gallon of milk typically runs around $8 and cigarettes $13. As with most Native villages, there is not much of a cash economy. The sale of homemade wares brings in a bit. Most paid jobs are with the tribe or state government, and these are most often held by women. Men pick up odd jobs and hunt and fish year round.
Hunting may put food on the table, but it doesn't keep on the lights—or the internet. This morning, one of Gavin's daughters sings along to a YouTube video on a computer as another scrolls through her iPhone. Gavin's electricity bill has run as high as $900 a month. That's expensive, even by Arctic standards; though others in the region pay as high as $600. In the Lower 48, the average is $114. The turbines have helped bring Gavin's bill down to around $400. To address cost disparities, Alaska pays a subsidy to rural users who draw less than 500 kilowatt-hours a month. Heavy users, like Gavin and businesses, see the immediate effects of renewables.
To say people here are dependent on oil is an understatement. Even with the turbines, the town relies on five 300-gallon tanks to supply its diesel generators, and each home has its own supply of heating fuel. "We burn through them quick when it's 40 below," Gavin says.
Alaska has become a proving ground for sustainable energy; in particular, the microgrid—a small power grid that serves one community in isolation.

Critics argue that renewable energy performs inconsistently, but microgrids mix sources like wind and solar with existing diesel generators. Engineers can manage a grid and keep fossil fuel input to a minimum. The Renewable Energy Alaska Project estimates that efficiency and renewable projects across the state saved 22 million gallons of diesel fuel in 2015 alone—worth nearly $61 million. While the grid does not yet run entirely on renewables, that is now within reach.
I had thought I could get to know Alaska's renewable energy transition by touring Buckland's renewable energy facilities, but it turns out the real story is more pragmatic.
The first stop is not the wind turbines on the hill, but a state-of-the-art treatment plant that pulls water from the river and filters it using a magnetic process that removes organic matter and inorganic contaminants like iron. There are only a few of these in the state. The facility was built when fuel prices were lower. As the cost of diesel to power the plant rose, residents couldn't afford their bills and began to default.
"We realized we had a real crisis on our hands," says Ingemar Mathiasson, energy manager for the Northwest Arctic Borough. He says failing water and sewage systems and $12-a-gallon fuel pushed a coalition that included the borough and tribal corporations to look seriously into energy alternatives.
This year, May marks the early breakup of the Buckland River and the beginning of summer vacation for Ivory, Rosie, and Nita.
Mathiasson led a feasibility study and inventory of resources that found the region was rich in wind and, perhaps surprisingly, solar potential. Solar can work in the Arctic during the several months of the year when the sun hardly sets. Towns in other parts of the state have also tapped geothermal energy, and communities along the coast can use hydroelectric power. Kodiak, a town of 6,300 at the top of the Aleutian Islands, is the state's poster child for renewable energy: Wind and hydro generate nearly all its power.
In 2010, the coalition received funding from the federal government's Coastal Impact Assistance Program. They then began the years-long process to install the 30 solar panels that now reduce the cost of powering the treatment facility, and the two wind turbines west of the village.
It's early afternoon when Gavin and I make our way up the hill to the two 100-kilowatt wind turbines. It's a clear day and a parade of clouds casts shadows on the tundra below. It appears endless.
The turbines looming 120 feet above us were developed specifically for the Arctic. Black blades reach out 68 feet from a rotating hub and pivot to make the best use of wind speeds as low as 7 miles per hour and as high as 56. The blades operate well in dense air at extremely low temperatures. On a decently windy day, the turbines can produce about a third of Buckland's power.
Using a traditional Inupiaq reel, Vernetta Nay Moberly fishes the frozen Kotzebue Sound for sheefish, a diet staple on the Arctic coast.
The parts, labor, and 5-mile cable back to town cost about $6.2 million, money the coalition scraped together from federal and state grants. Mathiasson's research shows that the region, including Buckland, nearby Deering, and the city of Kotzebue—a combined population of fewer than 4,000 people—has saved $4.5 million in diesel fuel since Kotzebue's wind turbines came online more than a decade ago. Kotzebue has been experimenting with wind in the Arctic since the late 1990s. The village projects are new and relatively small, though planned solar and battery additions will significantly increase their impact.
"The bottom line for rural Alaska is that the more independent we can become from having to import fuel from other places, the more resilient the communities and Alaska as a whole will be," Mathiasson says.
Buckland and other communities take advantage of every possible energy savings. When the windmills generate more power than is needed, the excess goes to heat water pipes in the treatment plant. Waste heat from the diesel generators is used to warm the city office. In Kotzebue, the electricity co-op uses its waste heat in that city's hospital. Efficiency is the first step toward sustainability.
Heading back into town, I can't help noticing yards that spill over with nets, traps, engine parts, steel drums, and all manner of apparent refuse. Anything within reach, however, may still hold some value. Arctic life is a struggle just to get the things one needs. Imagine waiting for the sea to thaw to receive deliveries replacing something that had been thoughtlessly tossed away a season before.
The Inupiaq people of this region were semi-nomadic when Western settlers established towns. They still rely on the land and ocean for their food and living, but the land is changing.
As long as anyone can remember, the river, swollen by melting snow, begins to break up in early June.
On a projector in a back room of his house, Gavin traces the river's course via Google Earth. He points out previous Bucklands—abandoned settlements his ancestors inhabited years ago, before the ever-braiding river or changing food sources caused them to relocate. The site of the previous village is within view, across the river where a few weathered wooden structures still cling to the tundra. The Inupiaq keep adapting.
Today, the river is foremost in Gavin's mind. As long as anyone can remember, the river, swollen by melting snow, begins to break up in early June. The event lasts a couple of days and usually results in an ice dam that floods the village (hence, houses on stilts). But in recent years, the ice has slipped out quietly in May.
"Look!" Gavin says, pointing to a live-feed screen that displays a view of the river. "We're supposed to be flooding right now, but there ain't enough snow out there."
But it's not really the flooding Gavin's worried about. At this time in previous years, there would still be enough ice to support a snow machine, allowing hunters and trappers to work their routes. Instead, the river is a slushy mess not strong enough to hold a hunter, not open enough for a boat. Gavin and the others are usually stuck waiting on the banks.
At breakfast the following morning, Oscar Walker drops by for coffee. His wife works for the school district, and he is a subsistence hunter who, unlike Gavin, has shunned the digital age. He prefers the old ways of doing things.
Walker recently learned that his wife has gout. "The doctors want to put her on meds, but I won't let them," he says. "They keep you in a cycle where you depend on them for assistance programs to make it easier." Instead, he's committed to healing her body by harvesting as much of their food from the land as possible.
In recorded history, there has never been less ice in the Arctic seas than this past year.
That has become more difficult as the ice has dissipated, he says.
In recorded history, there has never been less ice in the Arctic seas than this past year. A biologist with the U.S. Fish and Wildlife Service in Kotzebue put an early end to his team's study of Chukchi Sea polar bears because the ice had retreated so far north they couldn't find the animals.
In the spring and fall, the Inupiaq hunt oogruk, or bearded seal. Oogruk rest on shelves of solid ice between dives for mollusks. Hunters use the ice to get within striking distance of a seal. (Hit an oogruk in the water and good luck getting it out.) Poor ice has both diminished the chances hunters will find a seal and increased the difficulty of getting to it if they do.
Gavin and Walker know that these changes are the result of fossil fuel use on a grand scale. If Buckland were to power itself entirely on renewables, the impact on global warming would be negligible. But making that switch would save the community thousands of dollars a year—money that could then be spent at the grocery store to supplement a livelihood that used to come from the land.
Construction of a few wind turbines in Arctic villages won't stop climate change and can't undo much of the damage the fossil fuel economy has already done here. But the transition to renewables and microgrids like Buckland's can provide local economies a measure of control.
Energy ownership is crucial to the just transition I came to the Arctic to explore. And this is where Alaska Native tribes are particularly well-positioned to benefit.
Alaska's tribal system is unique. Tribes were organized into 13 for-profit corporations under the Alaska Native Claims Settlement Act of 1971, an effort to resolve ownership disputes over 44 million acres of land. Tribal corporations, like any other, invest and pass profits on to their shareholders—in this case, tribal members.
"The only sustainable future is harvesting energy as close to home as you can."
Though ANCSA resolved bitter land disputes in a way that empowered Native groups, some criticize it for encouraging tribal corporations to develop resources for profit. "Sometimes living and thriving on your land is best accomplished without developing the land. But what is your cash economy in rural Alaska if you don't develop your land?" said Elisabeth Balster Dabney, executive director of the Northern Alaska Environmental Center, which promotes conservation and sustainable resource stewardship in interior and Arctic Alaska. As resource extraction can damage the land on which indigenous cultures depend, tribal leaders looking to bolster their economies face difficult decisions.
Buckland falls within the NANA Regional Corporation, which owns the only hotel in Kotzebue and has investments ranging from an oil company in the Gulf of Mexico to the town's grocery store. Profits from these ventures are paid to Inupiaq members as a dividend, as are those generated by the energy co-op. This model localizes economic investment and keeps cash in the community.
"The only sustainable future is harvesting energy as close to home as you can," Mathiasson says. "By harvesting energy locally, you're also creating a local workforce, and that money stays in the communities instead of being part of the diesel fuel equation."
Buckland Mayor Tim Gavin's collection of ancient tools, found in the crumbling banks of the Buckland River, tells the story of the people who have inhabited the tundra for millennia.
That's not to say these small renewable grids are sizeable employers. Buckland sent two workers to Anchorage for training on the new systems and as line technicians to handle outages and other issues.
Buckland, Deering, and Kotzebue will add solar arrays and new batteries in 2018. The towns can then run almost entirely on renewables for half the year, and supplement with wind power year round. As these systems expand throughout the region, more technical positions will become available, with preference for local hires. The North Slope oil industry, in contrast, hires nearly 40 percent of its workforce from outside the state.
For most people, a better future is about economics.
Fisheries built towns up and down the coast, and the Klondike gold rush brought tens of thousands of eager prospectors, but nothing transformed Alaska like the oil industry. The state's first oil well was drilled in 1902, and at the peak in 1988, oil companies pumped 2 million barrels of crude a day. When the oil money was flowing, it built Alaska's schools, hospitals, roads, and bridges and established the Alaska Permanent Fund—the world's only universal basic income program.
Now that the price of oil has plummeted, that money no longer fills the state treasury. And though industry investors are seeing profits decline, it is state residents who must live with the long-term effects. "The oil companies are not committed to the long haul, and Native people are paying the price as their hunting and fishing get destroyed," says Enei Begaye, a Navajo woman who directs the indigenous rights advocacy group Native Movement in Fairbanks.
"Oil companies like to push the narrative that Alaskans want more oil development, but that's not true."
In the past when the economy slumped, state lawmakers responded by calling to expand drilling, to get oil flowing through the pipeline again. But the latest bust even has conservative residents doubting the economic strategy of "drill, baby, drill."
"The oil companies like to push the narrative that Alaskans want more oil development, but that's not true," Begaye says. "Nothing will replace the oil money," and never again will the state see such profits. "If we just think about how much money we can make, we're missing out on what an economy can be."
The question I brought to the Arctic was whether this oil low point, coupled with the effects of climate change in a state proud of its wild beauty, is enough to tip the scale toward a new way of thinking.
Only a few of those I spoke to had even heard of the "just transition" movement. People here focus on more immediate, practical issues—but that's why renewable energy is winning. It makes economic sense. The microgrid technology has been proven, and costs are coming down.
One important lesson for the Lower 48 is the need for political will. None of this transformation would exist without significant government investment, and the current fiscal crisis has brought many plans to a halt. For the transition to continue, Alaska's legislators will need to get fully on board.
Though the state has weathered economic downturns before, it hasn't had to do so with billions of dollars of infrastructure fixes necessitated by melting permafrost. It hasn't done so while ocean acidification threatens its fishing industry. And it hasn't done so at a time when renewable energy sources can outcompete oil.
"Renewables are growing," Mathiasson says. "I think the grassroots level is strong enough; the people want a cleaner energy source, and they want to see a better future."