Colo. Public Radio Sam Brasch September 30, 2020
The full brunt of climate change is bearing down on Colorado.
The recent summer brought drought, record-high heat and two of the three biggest fires in state history. According to scientists, it's likely only a preview. Unless people can rapidly reduce their dependence on greenhouse gas emissions, those effects will only grow worse in Colorado and across the rest of the planet.
In that context, Gov. Jared Polis released a draft of his plan to stem the tide Wednesday. The "roadmap" details potential policies to meet targets in Colorado's climate action plan, which calls for a 25% reduction in greenhouse gas emissions by 2025 and a 50% reduction by 2030. Those goals are measured against Colorado's 2005 emissions levels.
"We have taken historic steps towards our goals, and this roadmap will help guide the critical efforts necessary to reap the full benefits of boldly and equitably transitioning to a clean energy economy," said Polis in a statement.
The report comes nearly 500 days after Polis signed the climate action plan into law. While it offers the clearest picture yet of the administration's plans, environmental groups and other Colorado Democrats were quick to criticize the roadmap.
"Right now, it's a PowerPoint presentation," said Democratic state House Speaker KC Becker, who sponsored the climate action plan in the legislature. "I want to see commitments put into rules so it's specific, enforceable, targeted — all the things that we need."
Other environmental activists offered a far harsher assessment. Jeremey Nichols, the climate and energy program director for WildEarth Guardians, said the roadmap amounts to a list of "goal and aspirations." His organization is currently suing the Polis administration for failing to propose clear rules to meet the climate rules by last July, which lawmakers included as a deadline in a second climate bill passed last year.
"Maps mean nothing without a willingness to drive," Nichols said. "Without a true commitment to action and a legitimate gameplan for achieving the emissions reductions needed to confront the climate crisis, the draft 'roadmap' is just more talk."
Like other states controlled by Democrats, Colorado hired Energy+Environmental Economics to develop the roadmap. The environmental consulting firm worked with a range of state agencies to complete the analysis.
To begin, the firm assessed Colorado's contribution to climate change in 2015. The work found four sectors are responsible for the vast majority of Colorado's emissions: transportation, electricity generation, oil and gas production, and buildings.
The plan contains policy recommendations for each of those sectors, but mostly stops short of demanding rapid shifts from private industries or consumers.
Transportation, which is now Colorado's largest source of greenhouse gas emissions, offers one clear example. Last week, California Gov. Gavin Newsom announced his state would ban the sale of gasoline-powered cars by 2035.
Polis' recommendations take a much softer approach. To meet the 2025 and 2030 goals, the roadmap suggests emissions standards in new state transportation plans, a clean trucking strategy and additional revenue to build electric vehicle charging stations.
Will Toor, who leads the Colorado Energy Office and oversaw the process to develop the roadmap, said it's no accident many of those recommendations aren't fully fleshed out.
"We are intentionally laying out the policy direction and leaving room for important stakeholder engagement to decide the details of these programs," he said.
Other pieces of the roadmap depend on shifting Colorado's electricity grid to renewables. Xcel Energy, Colorado's largest utility, has already committed to reduce its greenhouse gas emissions 80% by 2030 below 2005 levels. The roadmap recommends more rules to make sure utilities follow through on those sorts of commitments.
As the electricity gets cleaner, the road map recommends new programs to help people use it. One future policy could require utilities to create programs to help people install electric heat pumps, which offers an efficient alternative to natural gas.
Ean Tafoya, an organizer with GreenLatinos, also noted a lack of attention to racial equity in the roadmap. While the report mentions an ongoing process to create a climate equity framework for future climate policies, it doesn't name any potential policies specifically designed to address inequality or racism.
"It does not prioritize climate action in disproportionately impacted communities and ultimately will only perpetuate environmental injustice in Colorado," he said.
Toor said some of the goals in the roadmap, like a transition to electric semi-trucks, would help improve air quality in marginalized communities living near highways. That said, he said there must be more work to address the unequal impact of climate change.
Not all environmental groups blasted the plan. Conservation Colorado and Western Resource Advocates both praised the intention behind the roadmap in statements, but said it lacks the clarity needed to shift Colorado's economy away from greenhouse gas emissions.
"Now that Gov. Polis' roadmap is complete, it's time for Colorado to quickly pivot to preparing an actionable plan and timetable to adopt specific policies," said Stacy Tellinghuisen, senior climate policy analyst at Western Resource Advocates. "We are far behind where we need to be in order to prevent the worst impacts of climate change in Colorado.
This is a developing story and will be updated.
New Report: Equitable Pathways to Meet Colorado's Climate Goals
Monday, September 28, 2020Contact:
Sumer Shaikh, sumer.shaikh@sierraclub.org, 774-545-0128, Sierra Club
Nadia Perl, nperl@nrdc.org, 415-294-1878, NRDC
DENVER (Sept. 28, 2020) — A new report released today shows how Colorado can reach its ambitious climate goals in a way that cuts dangerous pollution, particularly in communities disproportionately impacted by air pollution. The findings highlight the need for swiftly powering the electric sector with renewable resources, reducing oil and gas production and associated emissions, and electrifying vehicles, buildings, and public transit. The report was released by Evolved Energy, GridLab, NRDC, and Sierra Club with support from PSE Healthy Energy.
The report offers a pathway for the state to meet the requirements of House Bill 19-1261, which tasks the Air Quality Control Commission with crafting and implementing a plan to reduce greenhouse gas emissions 26 percent by 2025 and 50 percent by 2030, based on 2005 levels of emissions, with a goal of reaching at least 90 percent reductions by 2050.
"From increased wildfires and smoke to high utility bills, Coloradans already know that climate action is essential," said Ariana Gonzalez, the Colorado Policy Director at NRDC. "From this report, we know that effective, equitable, and economically-sound climate action is not just necessary—it's possible. We must power our cars, our homes, and our workplaces in ways that keep the air clean and energy costs low for Coloradans who need it most. There is no excuse for delay."
The topline report finding is that the most cost-effective scenario to meet Colorado's emissions reduction goals relies on generating 98 to 99 percent of electricity with renewable resources by 2030. Colorado is not on track to meet this emissions reductions target, having set a previous goal of reducing emissions from electric utilities by 80 percent by 2030. Powering the electric sector with renewable resources will make it easier to reduce emissions in other sectors such as transportation, buildings, and oil and gas production. Report findings for these sectors include:
The majority of new cars and trucks of all weights should be electric by 2035 or soon thereafter. Even after committing to adopt the Clean Car Standards, Colorado is not on a trajectory to electrify the transportation sector quickly enough to meet climate goals.
Emissions from the buildings sector must decrease by at least 9 percent by 2030, relative to 2005 levels. More quickly replacing space heating, hot water heating, and cooking appliances with efficient, electric versions is necessary to provide these reductions.
Methane emissions from the oil and gas sector must be reduced by at least 54 percent by 2030, relative to 2005 levels. The report recommends reducing oil and gas production levels rather than relying solely on reducing leakage rates, as has been suggested by the state.
"Our report found that rapidly cleaning up Colorado's electricity—even faster than what some utilities in Colorado have proposed—is going to be the cost effective key to unlocking more solutions to reduce carbon pollution across our economy," said Amelia Myers, the Southwest Region Deputy Director at Sierra Club. "Electrifying the parts of our economy where we burn lots of oil and gas—like transportation and heating and cooling our homes and buildings—will hinge on ensuring that electricity is clean. This fundamental shift creates a major economic opportunity that's necessary to address the climate crisis, and that opportunity must be prioritized for people and communities in Colorado who already shoulder the highest burden of our outdated, polluting systems."
The report also found that policies focusing solely on greenhouse gas emissions—as opposed to also addressing air pollution disparities and energy burdens—will not eliminate all air contaminants at the same rate and can reinforce inequities that leave many Coloradans with dirty air, costly energy, and high transportation costs. The report found that low-income communities and communities of color are most vulnerable to pollution from the electric, transportation, buildings, and oil and gas sectors. Climate policies must alleviate pollution burdens and ensure that low-cost, reliable, clean power is accessible to families that pay disproportionate shares of their incomes on energy and transportation costs.
"The report is unique in that it incorporates health, environment, and equity into decarbonization strategies from the outset to ensure climate mitigation efforts simultaneously help reduce pollution and increase clean energy access in those communities most burdened by existing fossil fuel infrastructure," said Elena Krieger, PhD, Director of Research at PSE Healthy Energy. "Without explicitly addressing the energy system's disproportionate environmental, health, and economic impacts on low-income households and communities of color, climate policy risks perpetuating these inequities. However, carefully designed policies have the potential to reduce pollution and provide resilience to Colorado's most vulnerable inhabitants."
The Colorado Department of Public Health and Colorado Energy Office are expected to release their own roadmap highlighting pathways to meet the state's climate goals on September 30th.
About the Sierra Club
The Sierra Club is America's largest and most influential grassroots environmental organization, with more than 3.5 million members and supporters. In addition to protecting every person's right to get outdoors and access the healing power of nature, the Sierra Club works to promote clean energy, safeguard the health of our communities, protect wildlife, and preserve our remaining wild places through grassroots activism, public education, lobbying, and legal action. For more information, visit www.sierraclub.org.
About the Natural Resources Defense Council
NRDC is an international nonprofit environmental organization with more than 3 million members and online activists. Since 1970, our lawyers, scientists, and other environmental specialists have worked to protect the world's natural resources, public health, and the environment. NRDC has offices in New York City, Washington, D.C., Los Angeles, San Francisco, Chicago, Bozeman, MT, and Beijing. Visit us at www.nrdc.org and follow us on Twitter @NRDC.More From This Press Contact: Sumer ShaikhRelated Press Releases: coal
**
Utility Dive
Colorado roadmap targets 80% GHG reduction from power sector by 2030, but some see greater possibilities
AUTHOR
Emma Penrod
PUBLISHED
Oct. 2, 2020
SHARE IT
Dive Brief:
To meet the state's goal of eliminating 50% of carbon emissions by 2030, Colorado may require an 80% cut in electric sector emissions, according to a draft plan released Wednesday.
The plan calls for zero-carbon generation from both Xcel Energy and the Tri-State Generation and Transmission Association by 2050, in addition to a transition to 100% electric cars, incentives for electric heating in buildings and a 50% reduction in emissions from oil and gas production by 2030.
The draft has the state's solar industry gearing up for growth, but a state oil and gas association expressed concern that Colorado is trading emissions for other environmental harms. Ariana Gonzalez, Colorado policy director at the Natural Resources Defense Council, said studies by the environmental group suggest Colorado has not asked enough of the electric sector.
Dive Insight:
While electrical generation has been identified as the second most significant source of greenhouse gas emissions by a multi-agency state analysis, Colorado's newly released Greenhouse Gas Pollution Reduction Roadmap devotes more time to addressing transportation and buildings — a direction bolstered by a sense that the state's power sector is already headed in the right direction.
"With our collective progress toward clean energy and the state's leading utilities committed to closing coal-fired power plants and replacing them with wind and solar, it's time to invest in the beneficial electrification of transportation and buildings to expand both the economic and climate benefits of our cleaner electrical grid," Will Toor, executive director of the Colorado Energy Office, said in a statement.
But Gonzalez believes the electric sector can do better — perhaps even cutting 90% of emissions by 2030.
Models released by NRDC and other groups on Wednesday outline four additional plans for meeting Colorado's 2050 climate targets, including scenarios where the electric sector transitions more slowly and more quickly than the state plan suggests. These models, Gonzalez said, show that a speedier energy transition could achieve the same overall emissions goals more reliably and at a reduced cost.
"There's also the question of stock turnover," Gonzalez said. "We're waiting for folks to replace their gas stove with an electric stove, or change their hot water heater or car. It's hard to predict that timeline versus large carbon emitters like coal plants or gas plants, where a single decision maker can have a really huge impact."
The models also suggest "huge opportunities for the utilities going forward, and part of that is because of the electrification needed on the building and transportation side."
As expected, Colorado's renewable energy industry has met this news with enthusiasm.
"We've known since the 2019 passing of the bill [that included GHG reduction targets for Colorado], that the future was all clean" energy, said Mike Kruger, president and CEO of the Colorado Solar and Storage Association. "We were prepared for the transition of the pie as it was in 2019, but now we see the governor's plan saying the pie has to get a lot bigger, and my guys will have to work harder and even faster."
The legislation has already spurred growth in the state's solar industry by giving companies the certainty they needed, Kruger said, and the roadmap only strengthens that case. "That provides a lot of direction for industry, a lot of things we could point to when making 20-year decisions," he said. "We know we're not going to see a policy change and be left with a stranded asset."
Kruger expressed optimism that the roadmap would attract additional solar development to Colorado, and said he saw the required 80% emissions reduction as more of a minimum for utilities, rather than a cap on potential progress.
However, the plan was met with somewhat less enthusiasm by the oil and gas industry, which the roadmap asks to reduce methane emissions by 50%. While the Colorado Oil & Gas Association shares the governor's concerns about reducing methane, association President and CEO Dan Haley said in a statement, "leaders need to be careful that we are not trading emissions, or making decisions that produce larger environmental damages elsewhere."
"All energy sources have trade-offs, whether you're mining the raw materials in other countries to make solar cells and batteries at massive scales, or identifying the landscape needed to host the windmills and solar farms required for this roadmap," he said. "We need to be driven by realistic goals and expectations founded in data and science and not political agendas."
Gonzalez also expressed concern for a resource she felt was not adequately addressed in the roadmap: the workers and communities disproportionately reliant upon, or impacted by, carbon-heavy industries. She said NRDC would be calling on Colorado to address issues of equity in public comments due Nov. 1.
"If you're only looking to reduce greenhouse gas emissions," she said, "you're not going to address all the equity needs."
The Toll Beyond Coal: Who Bears the Cost of Coal Plant Decommissioning and Coal Ash Disposal? A Case Study of the Municipal Energy Agency of Nebraska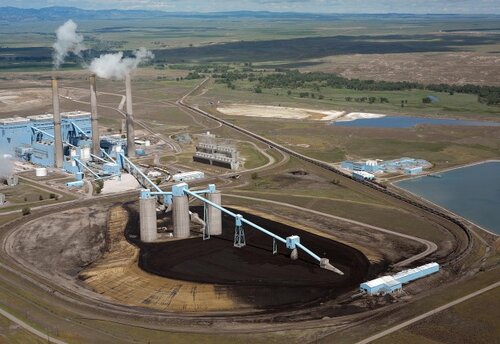 A REPORT COMPLETED BY SDSG IN 2020
THE REPORT CAN BE FOUND HERE
THE PRESS RELEASE CAN BE FOUNDHERE
A SLIDE DECK FOR THE 09/24/20 WEBINAR CAN BE FOUNDHERE
This study assesses the costs of transitioning to a renewable energy infrastructure, specifically the retrofit and closure of coal ash ponds and how the Municipal Energy Agency of Nebraska (MEAN) may be preparing for such a transition.
Because MEAN works with 14 communities throughout Colorado, the information within SDSG's previous and current study are relevant and ongoing for many Colorado energy customers. The previous MEAN study, in two volumes addressed: first, limitations to renewable energy under the municipal utilities' contracts and policies; and second, seven community profiles which underline the complexity of the MEAN system and its customers. That initial study of MEAN led to more questions about how this energy agency based in Nebraska affects the energy future of Colorado. SDSG's most recent study, "Toll Beyond Coal," investigates how MEAN may be responsible for the decommissioning costs of its coal assets and how planning for those costs could affect Colorado customers.
U.S. coal plants are experiencing record closures, so the logical question is when, not if, the coal assets under MEAN will close and how the agency plans to afford their portion of the closure costs. This study begins by looking at how environmental, fiscal, and regulatory changes have expedited coal plant closures. Although there are many economic and regulatory factors driving the decline of coal's cost competitiveness, this study highlights the effects of the Environmental Protection Agency's 2015 coal combustion residuals rule. This rule addresses the safe disposal of the waste from burning coal, coal ash. Since the regulations for the disposal of coal ash were initially less stringent, the retrofits necessary to comply with updated environmental standards considerably increase the costs of decommissioning coal plants.
How will MEAN pay the costs of decommissioning and how will it affect Colorado communities served by the energy agency?