27th July 2020 Sarah Wray https://cities-today.com/mobility-data-foundational-for-fairer-transport-systems/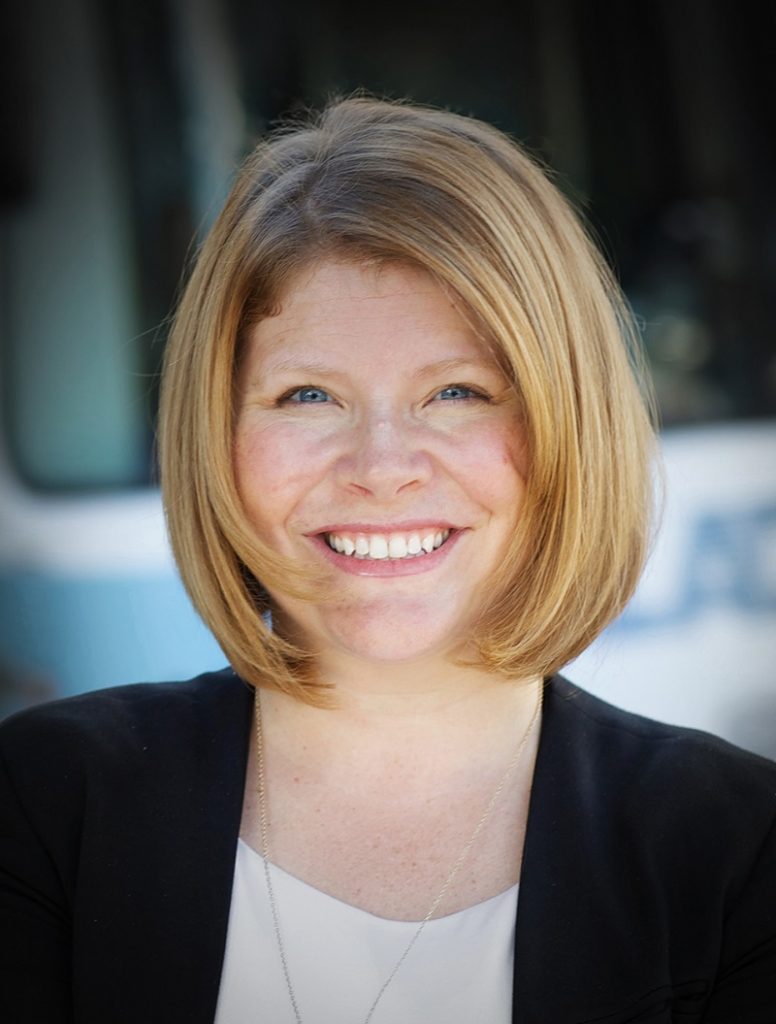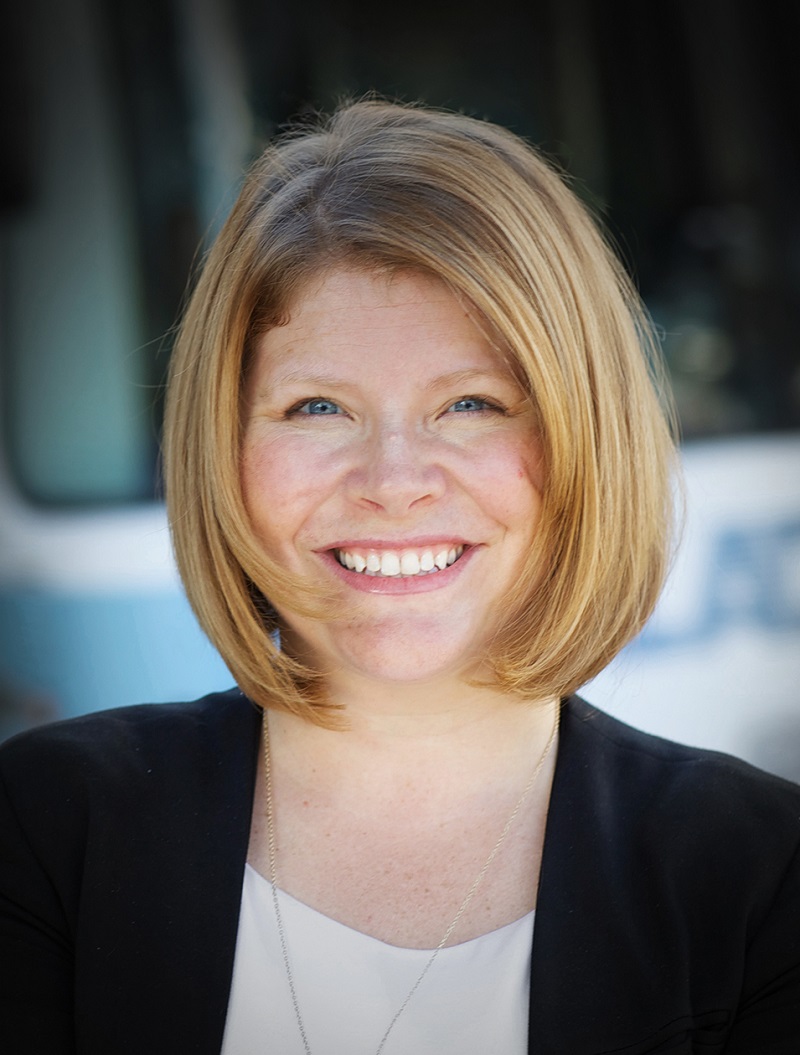 Seleta Reynolds, General Manager, Los Angeles Department of Transportation
Cities worldwide have been disrupted like never before by COVID-19 – all citizens have been affected but not necessarily equally. In the US, for instance, evidence suggests that non-white communities have been disproportionately impacted by the virus in terms of deaths, job losses, risk of exposure and more.
Mayors have vowed to put a renewed focus on inclusive and equitable cities as part of the recovery effort, including transport. Mobility leaders at a recent Cities Today Institute digital roundtable detailed how a combination of quantitative and qualitative data is fundamental to this effort.
Seleta Reynolds, General Manager, Los Angeles Department of Transportation (LADOT), said the societal and financial impacts of the pandemic are causing her team to "think deeply about ourselves, and to have some existential conversations about why we're here, what we do and why it matters".
She explained how data from sources such as the city's Automated Traffic Surveillance and Control (ATSAC) system, the California Healthy Places Index and transport analytics company StreetLight Data was analysed to understand travel trends during the initial phases of the COVID-19 emergency, compared to January and February.
This data was overlaid with information such as results from an LA Metro via Transit App survey, and insights from Housing and Community Department FamilySource Centers, the Angeleno Campaign card assistance programme, Economic and Workforce Development Department's Rapid Response Centers, and the Mayor's Office of Public Engagement.
Multi-layered story
The number of vehicle trips in LA spiked immediately following the declaration of the state of emergency in early March, before falling by around 50 percent once Safer at Home (SAH) orders were in place order later in the month and then beginning to creep up again as some rules were relaxed. Cities around the world have reported similar patterns.
"But that wasn't the whole story," Reynolds said. "We started to see a picture of a city that was being affected in really different ways by the pandemic."
For example, the data revealed that people in poorer communities made fewer trips, but drove for longer periods during SAH orders. Further, people in poorer communities reduced their vehicle miles travelled (VMT) less than those in more affluent neighbourhoods, and residents in majority Black and Latino areas decreased their VMT less than all other areas.
One of the things that was happening is that "people in low-income neighbourhoods were starting to drive for money," Reynolds said, explaining that there was an uptick in these residents taking on delivery work due to unemployment and a surge in demand.
"This really calls on us to consider the kinds of services we offer," she commented. "We need to have a realistic understanding of the kinds of jobs that are available to people, who's likely to be doing those jobs for the foreseeable future, and whether or not the suite of services that we currently offer really connects everybody to opportunity in the same way."
For example, LADOT established a new service to install temporary food pick-up zones near restaurants to help support delivery drivers and restaurants. Reynolds said this analysis work is also sparking additional conversations with residents and businesses about issues such as kerb management, how street food vendors can benefit from the Al Fresco outdoor dining programme and other ways that specific communities could be better supported by LADOT longer-term.
Repurposing streets
As cities quickly repurpose streets for pedestrians, bikes and outdoor dining as part of COVID-19 initiatives and think about how their transport systems will look in the wake of the pandemic, they are also turning to data to assess the impact of decisions at a deeper level.
In March, on top of dealing with the COVID-19 crisis, Seattle's Department of Transportation (SDOT) was forced to suddenly close the West Seattle Bridge – a key access route for 84,000 residents – to all vehicle traffic due to exponential growth in structural cracking. With the bridge expected to be closed until at least​ 2022 and 82 percent of people getting to and from West Seattle by car, transport planners had to make fast decisions to ensure residents can continue to move safely despite the lane reduction.
The city is targeting reducing single-occupancy vehicles in the West Seattle area to a maximum of 35 percent of trips. One strategy to achieve this is boosting cycle trips to 10 percent.
Using the Remix platform, which pulls in demographic, operational, ridership, origin-destination data, and other custom datasets, to show how changes in infrastructure could affect the city overall as well as communities, SDOT visualised over 100 active transportation ideas from staff and community groups and cross-referenced them with the existing bike network and in-progress programmes. This allowed them to prioritise infrastructure updates and other initiatives in order to meet their modal goals without having negative knock-on impacts elsewhere. Actions included installing new traffic monitors and travel time displays, reducing speed limits, adding rapid transit lanes and bike infrastructure, and closing some streets to cars.
"It's not just a question of the fact that geometrically the same number of vehicles is not viable; it's also a question of environmental justice," said Heather Marx, Director of Downtown Mobility, SDOT, noting that the main detour routes lead into several Duwamish Valley neighbourhoods which already have high levels of air pollution, and this must not be exacerbated.
She added that modelling the proposals "enabled us to identify projects that not only could drive that 10 percent modal split, but also the projects that were going to be the most beneficial to communities of color, so that we could make sure that the benefits of active transportation were being equitably distributed."
Cultural transformation
In another example, in April, the San Francisco Municipal Transportation Agency cut service on 89 bus lines down to just 17 to reduce COVID-19 risks to staff and the public (some are now operational again but several remain suspended). The Remix platform helped the agency understand which were the "workhorse lines" with high ridership and used by essential workers, and which were less critical, relatively speaking, and could therefore be paused.
Tiffany Chu, CEO and Co-founder, Remix, noted that although the exercise was still highly challenging, it would have typically taken months but was achieved in days: "Right now, everything we've ever learned about efficiently moving people in as little space as possible has been turned on its head. What we are seeing is that cities are planning and implementing projects faster than ever before, and that takes a different mindset, approach and culture, as well as a different set of tools to enable that."
As micromobility increasingly becomes part of the fabric of city transportation systems, several roundtable attendees also highlighted how they're adopting and using tools such as the Mobility Data Specification (MDS) to track not only how many scooters are operating and that they're being parked safely but also, increasingly, to verify whether they are being deployed equitably across neighbourhoods.
These examples highlight how cities can use mobility data to not only get people from A to B, avoid congestion and improve air quality but also to design transport systems which better serve communities' unique needs.
As one roundtable delegate put it: "Alongside data, more than ever it is going to be about talking and engaging with the community about what they actually need – it could be the businesses, community organisations or modal activist groups. Those discussions need to be much more articulated as we move forward."
**
Build it and give 'em bikes, and they will come: The effects of cycling infrastructure and bike-sharing system in Lisbon, by RosaFélix, Paulo Cambra, Filipe Moura https://doi.org/10.1016/j.cstp.2020.03.002Get rights and content
Reliable and detailed data are required for the evaluation of pro-bike investments. Longitudinal studies that compare the cycling levels before and after interventions provide crucial information to policy design. In cities where cycling is starting to grow, little data is available. The expansion of the cycling network and the implementation of a public e-bike sharing system were an opportunity to conduct a before-after evaluation of the effects of these two policies in cycling levels, in Lisbon, Portugal.
A "pen-and-paper" method for cyclists' manual counts was refined and tested. Data was collected from 2016 to 2018 in the city center, where significant changes to the built environment took place, as well as in an external control area. Four different types of locations were observed regarding the existence of cycling infrastructure and bike-sharing service. Besides flow, data included gender, helmet use, and bicycle type. The results revealed a 3.5-fold growth between 2016 and 2017 when the segregated cycling network was expanded in the city center, and an added 2.5-fold growth between 2017 and 2018, after the bike-sharing launching. City-wide, from 2017 to 2018, women's share increased from 16% to 22%, mostly driven by bike-sharing usage, while helmet use decreased from 45% to 30%. Bike-sharing accounted for 34% of all observed trips in 2018.
Our findings suggest that "hard" measures to encourage cycling, such as cycling networks and bike-sharing systems, can have considerable impacts on raising levels of bicycle modal share in a low cycling maturity city. Furthermore, the method allowed to distinguish cyclists using their bicycles from those using the bike-sharing system. Hence, we could isolate the effects of the two measures – provision of infrastructure and implementation of the bike-sharing system. The method proved to be a simple and effective way for city authorities and practitioners to collect detailed baseline and follow up data.
Chicago unveils citywide air quality reform agenda
Chris Teale, Smart Cities Report, July 28, 2020
This new agenda comes just over a month after Chicago appointed Angela Tovar as its new chief sustainability officer, in an effort to create a more inclusive economy and equitable environmental policy agenda that addresses racial disparities. Lightfoot said in a statement that this new initiative will further those efforts and advance the city's objective of "creating a healthy, equitable, economic environment."
Tovar echoed these thoughts. "We can, and we must, find a way to mitigate the pollution issues faced by our most environmentally overburdened and historically underserved communities and work to improve our environment overall," she said in a statement.
As part of the new air quality agenda, the city also plans to create an Environmental Equity Working Group. Officials say the group will contain "world-class expertise and community voices" to help further the cause of environmental justice throughout Chicago. The move also comes just weeks after the city reformed its large recycling rules to require recyclers to mitigate dust and pollution, and monitor air and noise quality at their facilities.
The agenda takes on extra importance with the city looking to reduce its greenhouse gas emissions (GHG) 26-28% from 2005 to 2025, especially as those emissions can cause more health problems for disadvantaged communities. In a statement, Alderman George Cardenas, who represents the city's 12th Ward on the Southwest side, noted that his community has been exposed to air pollution due to heavy industrial activity and trucking that goes on around the clock. He added that the city has a "moral obligation to reduce health disparities across minority communities."
But despite the progress that these reforms represent, some environmental advocates are still calling into question recent decisions within the city. The Illinois Environmental Protection Agency, for example, recently approved a permit for metal scrapper General Iron to move from a wealthy and predominately White neighborhood to the city's primarily Black and Latino Southeast Side. The planned move was met with major opposition from environmental advocates and is a recent example of the city's "systemic racism," WTTW reports.
General Iron must file an application for a permit with the city before it can move.
Recommended Reading:
A new study reveals that households respond to ambient air pollution by increasing electricity consumption, which in turn increases the carbon emissions that are co-produced in supplying the electricity.Share: FULL STORY
---
A study conducted by Associate Professor Alberto Salvo from the Department of Economics at the National University of Singapore (NUS) Faculty of Arts and Social Sciences revealed that households respond to ambient air pollution by increasing electricity consumption, which in turn increases the carbon emissions that are co-produced in supplying the electricity. The study, set in Singapore, revealed that better air quality will bring about climate co-benefits — in reducing electricity generation via lower household demand, and thus mitigating carbon emissions.
Assoc Prof Salvo said, "Urban areas in developing Asian nations are home to an expanding base of energy consumers, with energy supply likely to remain carbon intensive for decades in the absence of major technological or regulatory shifts. Understanding what drives energy demand across the socioeconomic distribution of Singapore households can provide insight on the future energy demand of urban populations in the region's cities as incomes rise. This is important for policymakers when forecasting and influencing future emissions paths in the context of climate change."
The results of the study were published in the Journal of the Association of Environmental and Resource Economists in July.
The link between air pollution and household energy demand
The study examined utility meter readings of 130,000 households — a 1-in-10 random sample of all households in Singapore — from 2012 to 2015. The same household's energy consumption was examined over time and compared with concurrent PM2.5 measurements (fine particles less than 2.5 micrometres in diameter) from the air-monitoring network, which is the standard for measuring air pollution.
The findings showed that overall electricity demand grew by 1.1 per cent when PM2.5 rose by 10 micrograms per cubic metre (?g/m³). The reasons were two-fold: (i) increased air pollution led to households staying indoors more to mitigate the pollution impact; and (ii) PM2.5 pollution led to the closing of windows, and running of air-conditioners and air purifiers more intensively either to reduce indoor particle levels or provide relief from indoor heat. Besides electricity, the study found that households exposed to air pollution consumed more natural gas. Another study by Assoc Prof Salvo that was published in 2018 found that households consumed more water from the grid when exposed to air pollution.
In terms of research design, the study had to contend with the fact that air pollution is not only a driver of electricity demand but also a product of fossil-fuel based electricity generation. "It was necessary to separate cause from effect. To do that, periodical land burning across Southeast Asia, which causes transboundary haze, was used as an instrument," Assoc Prof Salvo said.
Delving deeper, the study found that PM2.5 had a larger percentage impact on electricity demand as household income and air conditioning access increase. It was observed that when PM2.5 increased by 10 ?g/m³, electricity consumption among condominium dwellers increased by 1.5 per cent, compared to a 0.75 per cent increase by households in one- to two-room apartments. This income differential was due to PM2.5 inducing higher-income households to turn on air-conditioners and air purifiers when at home. The 1.5 per cent increase in electricity consumption is equivalent to running the air-conditioning unit for another 10 hours per month. At the time of study, 14 per cent of one- and two-room apartments had air-conditioning, compared with 99 per cent of condominium apartments.
To complement the observational evidence from utility meters, a review of product catalogues on air conditioners revealed that air-conditioner manufacturers promote indoor air quality as an additional product attribute to cooling. A 311-person survey on home energy behaviour also found that haze pollution induced sleeping with the windows closed, less dining out, and the increased use of the air conditioner and air purifier.
Forecasting energy demand and mitigating climate change
Forty per cent of the developing world's population live in the tropics, and PM2.5 pollution ranges between 20 and 200 ?g/m³. However, only 8 per cent of the tropics' three billion people currently have air conditioners, compared to 76 per cent in Singapore.
Assoc Prof Salvo said, "This study shows that households care about the quality of the air that they breathe, revealed through their spending on utilities, in particular, to power air-conditioners. Cleaner urban air will reduce energy demand, as households engage in less defensive behaviour, and this helps to mitigate carbon emissions."
He added, "At the same time, lower-income households are less able to afford such defensive spending on utilities. This observed inequality in defensive behaviour may also exacerbate health inequalities, especially in developing countries. Overall, this research can contribute towards longer-term forecasting of energy demand as developing Asian countries face the twin issues of a rising urban middle class exposed to air pollution, and the need to cope with climate change."
Moving forward, Assoc Prof Salvo will continue to explore — with a focus on Asia — how households respond to environmental harms and what such responses reveal about their preferences for environmental quality.
---
Story Source:
Materials provided by National University of Singapore. Note: Content may be edited for style and length.
---
Journal Reference:
Alberto Salvo. Local Pollution as a Determinant of Residential Electricity Demand. Journal of the Association of Environmental and Resource Economists, 2020; 7 (5): 837 DOI: 10.1086/709533
---
Cite This Page:
National University of Singapore. "Air pollution is a driver of residential electricity demand, study finds: Cleaner urban air will help reduce energy demand and mitigate carbon emissions." ScienceDaily. ScienceDaily, 17 August 2020. <www.sciencedaily.com/releases/2020/08/200817123057.htm>