The International Monetary Fund (IMF) has estimated that fossil fuels receive nearly $650 billion per year in direct and indirect subsidies in the United States.
Today, U.S. Rep. Earl Blumenauer (D-OR), a senior member of the Ways and Means Committee, along with Sean Casten (D-IL), introduced legislation to eliminate nearly a dozen of the most egregious tax loopholes currently enjoyed by the oil and gas industry at the expense of American taxpayers.
"Over a million acres burned in Oregon due to unprecedented wildfires this year. It's unconscionable that we continue to spend billions in tax subsidies on the very industry which has done so much to help create the climate emergency," Blumenauer said. "Rather than lining the pockets of large oil and gas companies and incentivizing the continued extraction of fossil fuels, we must end these unnecessary subsidies and instead invest in clean energy technologies and jobs that will put Americans to work and fight the climate crisis."
The oil and gas sectors are some of the world's most profitable industries, claiming billions of dollars in earnings each year. Despite this success, these fossil fuel companies receive billions in tax breaks and subsidies annually, undermining the nation's ability to invest in renewable energy sources and damaging our environment.
If signed into law, Blumenauer's End Oil and Gas Tax Subsidies Act would eliminate 11 of these provisions in the tax code that unfairly benefit oil and gas companies. Not only would the legislation ensure the United States is no longer providing tax subsidies to oil and gas at the expense of clean energy, but it would also increase the competitiveness of the energy industry.
"The climate crisis is the greatest challenge of our lifetimes. We've seen fires rage across the West and hurricanes batter the Gulf Coast, all just in the past few months. Ending fossil fuel subsidies is an important step to take in combating climate change," Casten said. "It's also an important step in increasing the competitiveness of United States energy markets and this bill manages to accomplish both while saving billions of taxpayer dollars every year."
The United States emitted more than 6.5 billion tons of greenhouse gases in 2018, with the vast majority of emissions coming from the combustion of fossil fuels. The International Monetary Fund (IMF) has estimated that fossil fuels receive nearly $650 billion per year in direct and indirect subsidies in the United States.
A copy of the legislation is available here.
Sep 30, 2020
FacebookLinkedInTwitterEmailFiled Under: The Fed • Fossil Fuel Finances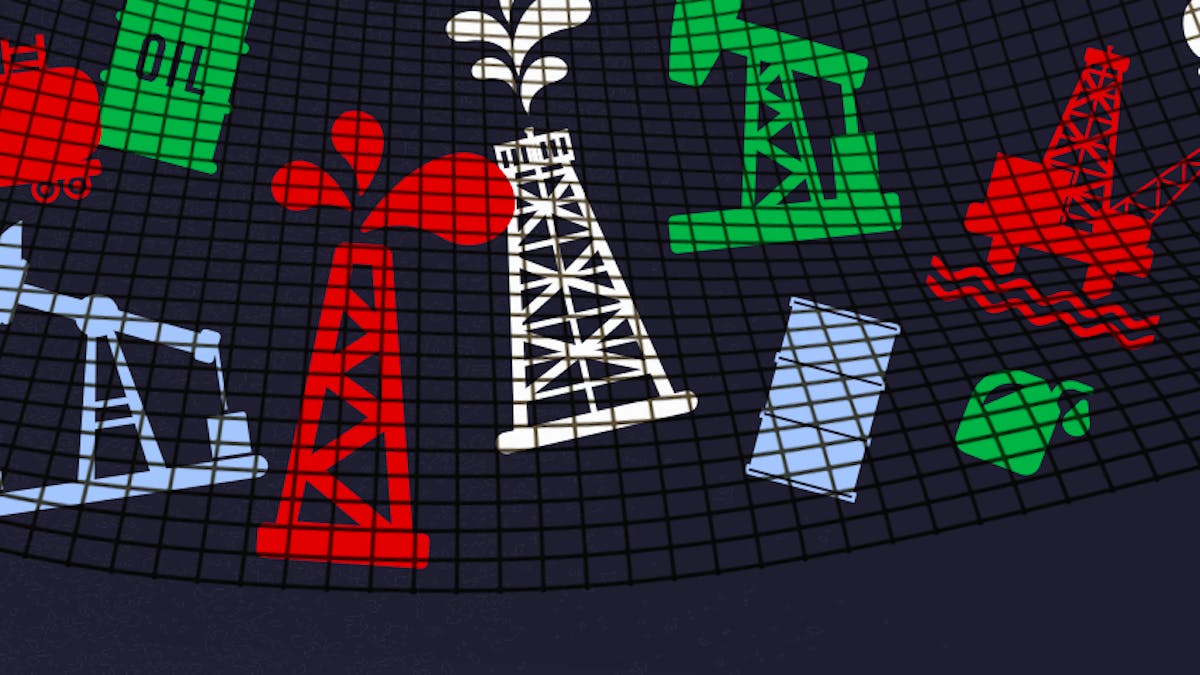 The U.S. government's efforts to stabilize the financial system at the start of the global pandemic last spring have propped up the fossil fuel industry, which entered the year with heavy debt loads and was slammed by the sharp drop in the price of oil after the pandemic hit.
A tally by Friends of the Earth, Public Citizen, and BailoutWatch has identified nearly $100 billion in bonds sold by oil and gas companies since the Federal Reserve launched its unprecedented bailouts last March. The Fed's emergency measures have boosted the tattered dirty-energy sector, with companies taking advantage of lowered debt costs and extended loan terms. At the same time, the government's support for individuals and small businesses has been extremely limited.
The bailouts engineered by Treasury Secretary Steven Mnuchin and Fed Chairman Jerome Powell are just the latest example of how corporate-friendly Trump appointees have scrambled to help the fossil fuel industry. The dirty-energy sector has been a key source of support for Republicans as well as a consistent pipeline for Trump administration staffers. Interior Secretary David Bernhardt is a former lobbyist for fossil fuel companies, agribusiness and other corporate interests. Energy Secretary Dan Brouillette lobbied for Ford Motor Co. and served on the board of a Louisiana agency that oversees leasing of state lands to energy companies. "I'm proud to have been a small part of the incredible success we have seen in American energy," Brouillette said at his confirmation hearing. Fossil fuel companies have enjoyed easy access to the Trump administration, and President Trump himself is an enthusiastic fossil fuel booster who has many friends in the industry. "We will never let the great U.S. Oil & Gas Industry down," Trump tweeted in April.
Key findings:
• A total of 56 oil and gas companies have issued $99.3 billion of debt in U.S. markets since the Federal Reserve began its bailout of corporate debt markets in late March. Some said they might fail without the fresh financing.
• The Fed has purchased debt from a total of 19 oil and gas companies. Those companies have sold debt investors more than $60 billion in new bonds since the Fed's intervention began, representing about 60 percent of energy debt issuance in that period. Of those 19 companies, 12 have received downgrades of their short-term debt, long term debt, credit or default ratings from major credit rating agencies since March.
• Oil and gas companies incorporated in the U.S. have issued $129 billion in new bonds this year, according to Bloomberg data. This tally is a record for the year to date going back at least a decade.The first three quarters of 2020 represent the highest level of energy debt issuance for that period since at least 2010. This surge in borrowing was fueled by the Fed's promise to purchase large quantities of corporate debt.
• Of the 122 new bond issuances reviewed, 93 will be used at least in part to pay down or refinance a specifically named existing debt such as commercial paper, revolving credit lines, or other bonds. At least 15 companies are issuing new bonds to replace existing bonds that had higher coupon rates.
Read the full report here.