https://www.theguardian.com/technology/2018/jul/27/fake-news-inquiry-data-misuse-deomcracy-at-risk-mps-conclude
…"relentless targeting of hyper-partisan views play to the fears and prejudices of people, in order to influence their voting plans and their behaviour" poses a greater threat to democracy than more familiar forms of so-called fake news, raising particular concerns about the way online data could be manipulated to impact elections.
The DCMS committee has spent 18 months conducting a series of high-profile and often cantankerous evidence sessions in which the focus has shifted from disinformation to the influence of social networks, in particular Facebook, and the use of targeted adverts during the Brexit referendum.  Its work has drawn heavily on a series of reports in the Observer on the activities of data analytics firm Cambridge Analytica and the pro-Brexit Vote Leave campaign group during the referendum campaign.
All online political campaign material should include information on the organisation that published it and who paid for it, including the establishment of a public register for political advertising.
The Electoral Commission should be given the power to impose substantially higher fines than the existing £20,000 for breaches of electoral law.
Social networks should be legally responsible for harmful and illegal content on their platforms.
British regulators should undertake an audit of the entire social media advertising industry.
The imposition of a limit on how much an individual can give to a political campaign, following Arron Banks' substantial funding of the pro-Brexit Leave.EU group.
British police should investigate the overseas activities of SCL Group, the defunct sister company of Cambridge Analytica.
Forcing social media companies to take greater responsibility for the material posted on their sites by creating a new legal category would upend the existing status quo, which enables websites to insist they are not responsible for problematic content until it is flagged to them by a member of the public.
Facebook will be described in the report as having "serious failings" in its operations that allowed its data to be manipulated in order to spread misinformation and disinformation.  Despite this, Facebook is expected to broadly welcome the report's findings and say it agrees that electoral rule changes are needed. It will point out that it already complies with many of the proposed regulations and is planning to authenticate and label political ads in the UK and create an archive of those ads that anyone can search.
Facebook and other social media companies are already voluntarily moving to increase the transparency around political advertising on their networks and fight misinformation following years of sustained criticism from the media and politicians and amid the threat of regulation.
The MPs will raise concerns about foreign funding of Brexit campaign groups, saying they remained unconvinced about the source of some of the money spent by the leave side, especially the funding of Leave.EU.
"Arron Banks is believed to have donated £8.4m to the leave campaign, the largest political donation in British politics, but it is unclear from where he obtained that amount of money," the MPs are expected to conclude. "He failed to satisfy us that his own donations had, in fact, come from sources within the UK."  Andy Wigmore, Banks' right-hand-man – who the report described as a "self-confessed liar" who had misled the committee – commented: "They would say that, wouldn't they?" Banks responded to the suggestion he used overseas funding by joking that he had received "bucket loads of rubles".
The businessman later insisted he "couldn't give a fuck" what the report said and pledged to take a lie detector test, in which he would deny claims his Brexit activities were funded by foreign money on any television programme that would host it.  The government is expected to accept several of the recommendations in the report, especially around reforming electoral law and increasing the transparency of online political campaigning.
The interim report, which will precede a lengthier publication due in the autumn, is due to be published on Sunday. However, Vote Leave's Cummings published a copy in a post on his personal blog, saying that it had been leaked to him. Cummings, who is facing censure from parliament after he refused a formal summons to attend one of the committee's hearings, said the report "knowingly/incompetently makes false claims" and insisted the report was littered with "errors and misunderstandings about the legal framework for elections".
He pledged that if anti-Brexit campaigners were successful in holding a second referendum then a new incarnation of Vote Leave would "win the referendum and destroy the strategic foundations of both main parties" by turning itself into a new political party that would take on both Labour and the Conservatives.
The committee will urge the UK government to make a statement setting out how it is investigating potential Russian influence on British politics, insisting the country should not rely on the work of US investigator Robert Mueller. "It would be wrong for Robert Mueller's investigation to take the lead about related issues in the UK," it is expected to say.
The DCMS committee report is based on 20 oral evidence sessions, during which 3,500 questions were asked of 61 witnesses, and included a trip to Washington DC. The committee received more than 150 written submissions and numerous pieces of background evidence.
The committee will conclude that the term "fake news" should not be used in future proceedings, saying it was "bandied around with no clear idea of what it means, or agreed definition".  "The term has taken on a variety of meanings, including a description of any statement that is not liked or agreed with by the reader," the MPs said. "We recommend that the government rejects the term 'fake news', and instead puts forward an agreed definition of the words 'misinformation' and 'disinformation'."
Select committee criticizes Facebook response and urges tighter internet regulation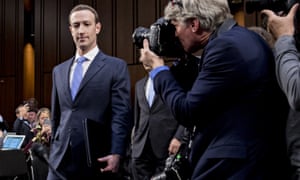 Facebook CEO Mark Zuckerberg testified before the Senate, but has so far declined to answer questions in the Commons. Photograph: Bloomberg/Getty Images
Facebook
The DCMS select committee's far-reaching interim report on its 18-month investigation into fake news and the use of data and "dark ads" in elections offers a wide-ranging, informed and sustained critique that carries with it the full weight of parliament. The verdict is withering: Facebook failed. It "obfuscated", refused to investigate how its platform was abused by the Russian government until forced by pressure from Senate committees and, in the most damning section, it aided and abetted the incitement of racial hatred in Burma, noting that even the company's chief technical officer, Mike Schroepfer, called this "awful".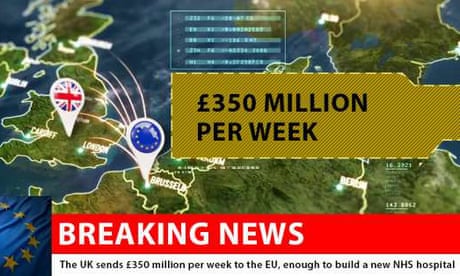 Recommendations include:
• "Clear legal liability" for tech companies "to act against harmful and illegal content" with failure to act resulting in criminal proceedings.
• Full auditing and scrutiny of tech companies, including their security mechanisms, and full algorithm auditing. Strengthen the Information Commissioner's Office (ICO). Impose a levy on tech companies operating in the UK to pay for it. The Competition and Markets Authority should investigate fake profiles and advertising fraud.
•

 A ban on micro-targeted political advertising to similar audiences.
• A "new category of tech company" to be formulated which "tightens tech companies' liabilities and which is not necessarily either a 'platform' or 'publisher'".
• Sweeping new powers for the Electoral Commission and a comprehensive overhaul of existing legislation that governs political advertisements during elections.
• A further demand for Mark Zuckerberg "to come to the committee to answer questions to which Facebook has not responded adequately to date".
• A code of ethics that all tech companies will agree to uphold.
Cambridge Analytica
It was the Cambridge Analytica scandal that blew open the committee's inquiry in March, though it had already been a focus of its investigations. At its hearing in Washington in February, it had asked a series of pointed questions of Simon Milner, a Facebook executive, whose answers the report describes as "disingenuous".
The report includes:
• "Disturbing evidence" of work overseas that it urges the National Crime Agency (NCA) to investigate, including allegations it worked with Black Cube, an Israeli intelligence firm "whose work allegedly included illegal hacking".
• New allegations of an undercover sting carried out by a "temporary SCL [parent company of Cambridge Analytica] employee" who was paid £10,000 by Alexander Nix to bribe a politician in St Kitts in the Caribbean.
• Details about Cambridge Analytica's relationship with Henley & Partners, a passport investment company that has programmes in St Kitts and Malta. The committee also noted that Daphne Caruana Galizia, an investigative journalist, who was murdered in October last year, was investigating the company, highlighted the damage that these passport sales were inflicting on both Malta and the European Union. The report urges the NCA to investigate SCL's work with Henley & Partners. It also notes Lord Ashcroft had recently extolled the virtues of Malta as the "best destination for ambitious UK firms" to have a post-Brexit presence in the EU.
• "Really worrying" evidence that SCL also worked for the UK government, had provided psychological operation training for Ministry of Defence staff, had received classified information about Afghanistan and, according to Nix's testimony, had "secret clearance". The report urges the government to ensure the NCA investigates.
• Concerns about "the administrator's proposals in connection with SCL Elections Ltd, as listed in Companies House, and the fact that Emerdata Ltd is listed as the ultimate parent company of SCL Elections Ltd, and is the major creditor and owed £6.3m". Recommends the NCA investigates.
Russia
DCMS committee chair Damian Collins told the Observer that when it first started asking questions about Russia, it very quickly led to questions about interference in British elections, including the EU referendum. "And we noticed an aggressive campaign against us even asking these questions. It underlined the need to persist, which we have done."
He said that the committee believed the evidence it had received so far from Facebook represented only the "tip of the iceberg".
The report includes:
• A call for a full investigation into contacts between Arron Banks – millionaire backer of Leave.EU – and Russian officials and his business dealings with Russian companies. "We understand the National Crime Agency is investigating these matters. We believe that they should be given full access to any relevant information that will aid their inquiry."
• A call for a full investigation into the source of Banks's donations to the referendum "to verify that the money was not sourced from abroad". It notes that "should there be any doubt, the matter should be referred to the NCA".
• A proposal for limits in future elections on individual donors and for major donors to "demonstrate the source of their donations".
• A demand for further investigation by Facebook of Russian interference on its platform. Facebook's denial of "direct Russian interference using Facebook in the Brexit referendum" was "disingenuous and typical of Facebook's handling of our questions".
• Calls for a full ICO report on Aleksandr Kogan, the Russian-born scientist who was working in Russia with grants from the Russian government while harvesting Facebook data for Cambridge Analytica.
• A request for more information about the ICO's statement that Cambridge Analytica's systems had been "accessed from IP addresses that resolve to Russia and other areas of the CIS [Commonwealth of Independent States]".
• A statement from the British government on "how many investigations are currently being carried out into Russian interference in UK politics". It says: "It would be wrong for Robert Mueller's inquiry to take the lead about related issues in the UK." It calls for coordination between all relevant authorities.
Dark money lurks at the heart of our political crisis
A mere two millennia after Roman politicians paid mobs to riot on their behalf, we are beginning to understand the role of dark money in politics, and its perennial threat to democracy. Dark money is cash whose source is not made public, and which is spent to change political outcomes. The Facebook/Cambridge Analytica scandal,unearthed by Carole Cadwalladr, and the mysterious funds channelled through Northern Ireland's Democratic Unionist party to the leave campaign in England and Scotland have helped to bring the concept to public attention. But these examples hint at a much wider problem. Dark money can be seen as the underlying corruption from which our immediate crises emerge: the collapse of public trust in politics, the rise of a demagogic anti-politics, and assaults on the living world, public health and civic society. Democracy is meaningless without transparency.
The techniques now being used to throw elections and referendums were developed by the tobacco industry, and refined by biotechnology, fossil fueland junk food companies. Some of us have spent years exposing the fake grassroots campaigns they established, the false identities and bogus scientific controversies they created, and the way in which media outlets have been played by them. Our warnings went unheeded, while the ultra-rich learned how to buy the political system.
The problem is exemplified, in my view, by the Institute of Economic Affairs (IEA). In the latest reshuffle, two ministers with close links to the institute, Dominic Raab and Matthew Hancock, have been promoted to the frontbench, responsible for issues that obsess the IEA: Brexit and the NHS. Raab credits the IEA with supporting him "in waging the war of ideas". Hancock, in his former role as cabinet office minister, notoriously ruled that charities receiving public funds should not be allowed to lobby the government. His department credited the IEA with the research that prompted the policy. This rule, in effect, granted a monopoly on lobbying to groups such as the IEA, which receive their money only from private sources. Hancock has received a total of £32,000 in political donations from the IEA's chairman, Neil Record.
So what is this organisation, and on whose behalf does it speak? If only we knew. It is rated by the accountability group Transparify as "highly opaque". All that distinguishes organisations such as the IEA from public relations companies such as Burson-Marsteller is that we don't know who it is working for. The only hard information we have is that, for many years, it has been funded by British American Tobacco (BAT), Japan Tobacco International, Imperial Tobacco and Philip Morris International. When this funding was exposed, the IEA claimed that its campaigns against tobacco regulation were unrelated to the money it had received. Recently, it has been repeatedly dissing the NHS, which it wants to privatise; campaigning against controls on junk food; attacking trade unions; and defending zero-hour contracts, unpaid internships and tax havens. Its staff appear on the BBC promoting these positions, often several times a week. But never do interviewers ask the basic democratic questions: who funds you, and do they have a financial interest in these topics?
The BBC's editorial guidelines seem clear: "We should make checks to establish the credentials of our contributors and to avoid being 'hoaxed'." In my view, the entire IEA is a hoax. As the documentary filmmaker Adam Curtis has revealed (ironically, on the BBC's website), when the institute was created, in 1955, one of its founders, Maj Oliver Smedley, wrote to the other, Antony Fisher, urging that it was "imperative that we should give no indication in our literature that we are working to educate the public along certain lines which might be interpreted as having a political bias. … That is why the first draft [of the institute's aims] is written in rather cagey terms".
While dark money has been used to influence elections, the role of groups such as the IEA is to reach much deeper into political life. As its current director, Mark Littlewood, explains, "We want to totally reframe the debate about the proper role of the state and civil society in our country … Our true mission is to change the climate of opinion."
Astonishingly, the IEA is registered as an educational charity, with the official purpose of helping "the general public/mankind". As a result it is exempted from the kind of taxes about which it complains so bitterly. Charity Commission rules state that "an organisation will not be charitable if its purposes are political". How much more political can you get? In what sense is ripping down public protections and attacking the rights of workers charitable? Surely no organisation should be registered as a charity unless any funds it receives above a certain threshold (say £1,000) are declared.
The Charity Commission announced last week that it has decided to examine the role of the IEA, to see whether it has broken its rules. I don't hold out much hope. In response to a complaint by Andrew Purkis, a former member of the Charity Commission's board, the commission's regulatory compliance department claimed that the IEA provides a "relatively uncontroversial perspective accepted by informed opinion". If the commission sees hard Brexit, privatising the NHS and defending tax havens as uncontroversial, it makes you wonder what circles its members move in.
I see such organisations as insidious and corrupting. I see them as the means by which money comes to dominate public life without having to declare its hand. I see them as representing everything that has gone wrong with our politics.
• George Monbiot is a Guardian columnist