"All of us have to learn how to invent our lives, make them up, imagine them. We need to be taught these skills; we need guides to show us how. If we don't, our lives get made up for us by other people." —Ursula K. Le Guin, The Wave in the Mind, 2004.
"If you can see a thing whole," he said, "it seems that it's always beautiful. Planets, lives … But close up, a world's all dirt and rocks. And day to day, life's a hard job, you get tired, you lose the pattern. You need distance, interval. The way to see how beautiful earth is, is to see it from the moon. The way to see how beautiful life is, is from the vantage point of death." —Ursula K. Le Guin, The Dispossessed, 1974.
Infographic on Happy Relationships
NEW HAVEN — On Jan. 12, a few days after registration opened at Yale for Psyc 157, Psychology and the Good Life, roughly 300 people had signed up. Within three days, the figure had more than doubled. After three more days, about 1,200 students, or nearly one-fourth of Yale undergraduates, were enrolled.
The course, taught by Laurie Santos, 42, a psychology professor and the head of one of Yale's residential colleges, tries to teach students how to lead a happier, more satisfying life in twice-weekly lectures.
"Students want to change, to be happier themselves, and to change the culture here on campus," Dr. Santos said in an interview. "With one in four students at Yale taking it, if we see good habits, things like students showing more gratitude, procrastinating less, increasing social connections, we're actually seeding change in the school's culture."
Dr. Santos speculated that Yale students are interested in the class because, in high school, they had to deprioritize their happiness to gain admission to the school, adopting harmful life habits that have led to what she called "the mental health crises we're seeing at places like Yale." A 2013 report by the Yale College Council found that more than half of undergraduates sought mental health care from the university during their time there.
"In reality, a lot of us are anxious, stressed, unhappy, numb," said Alannah Maynez, 19, a freshman taking the course. "The fact that a class like this has such large interest speaks to how tired students are of numbing their emotions — both positive and negative — so they can focus on their work, the next step, the next accomplishment."
Students have long requested that Yale offer a course on positive psychology, according to Woo-Kyoung Ahn, director of undergraduate studies in psychology, who said she was "blown away" by Dr. Santos's proposal for the class.
Administrators like Dr. Ahn expected significant enrollment for the class, but none anticipated it to be quite so large. Psychology and the Good Life, with 1,182 undergraduates currently enrolled, stands as the most popular course in Yale's 316-year history. The previous record-holder — Psychology and the Law — was offered in 1992 and had about 1,050 students, according to Marvin Chun, the Yale College dean. Most large lectures at Yale don't exceed 600.
Offering such a large class has come with challenges, from assembling lecture halls to hiring the 24 teaching fellows required. Because the psychology department lacked the resources to staff it fully, the fellows had to be drawn from places like Yale's School of Public Health and law school. And with so many undergraduates enrolled in a single lecture, Yale's hundreds of other classes — particularly those that conflict with Dr. Santos's — may have seen decreased enrollment.
At the start of the semester the class was divided between a live lecture in the 844-seat Battell Chapel, a historic place of worship on campus, converted to a lecture hall, and one or two smaller auditoriums where several hundred more students watched a live stream of Dr. Santos. After several weeks, the decision was made to move the lectures to Woolsey Hall, usually the site of events like symphony performances, which can accommodate the entire class.
The course focuses both on positive psychology — the characteristics that allow humans to flourish, according to Dr. Santos — and behavioral change, or how to live by those lessons in real life. Students must take quizzes, complete a midterm exam and, as their final assessment, conduct what Dr. Santos calls a "Hack Yo'Self Project," a personal self-improvement project.
Some students admit that they see the course as an opportunity to take a relaxed lecture with few requirements.
"I wouldn't have known about the course if not for word of mouth, but it's low-pressure, and maybe I'll learn a few tricks to having a less stressful life," said Riley Richmond, 22, a senior who enrolled in the class with several of his friends.
Charlotte Emerson, 18, a freshman in the course, says she worries some students will take advantage of the lack of accountability that comes with a lecture of this size. For example, Dr. Santos is not monitoring whether students complete weekly "rewirement" assignments, like performing acts of kindness and forming new social connections, Ms. Emerson said.
But while others might see easy credits, Dr. Santos refers to her course as the "hardest class at Yale": To see real change in their life habits, students have to hold themselves accountable each day, she said.
She hopes that the social pressures associated with taking a lecture with friends will push students to work hard without provoking anxiety about grades. Dr. Santos has encouraged all students to enroll in the course on a pass-fail basis, tying into her argument that the things Yale undergraduates often connect with life satisfaction — a high grade, a prestigious internship, a good-paying job — do not increase happiness at all.
"Scientists didn't realize this in the same way 10 or so years ago, that our intuitions about what will make us happy, like winning the lottery and getting a good grade — are totally wrong," Dr. Santos said.
College courses on positive psychology have a track record of attracting scores of students. At Harvard, about 900 students enrolled in a lecture titled Positive Psychology in 2006. What distinguishes Dr. Santos's course from the one at Harvard in 2006, she said, is that it also focuses on behavioral change.
Still, Dr. Santos says she does not plan to offer the course again. Dr. Ahn, of the psychology department, said, "Large courses can be amazing every once in a while, but it wouldn't be fair to other courses and departments to take all of their students away."
She added, "It causes conflict, and we can't afford to offer this every year in terms of teaching fellows and resources."
Dr. Santos said a multipart seminar-style series on the course material — filmed last year in her home and titled the Science of Well-Being — will soon be available for free on Coursera, an online education platform. For now, she is eager to see whether her teachings alter campus life.
"We have this moment where we can make a difference in Yale's culture, where students feel like they are part of a movement and fighting the good fight," she said.
How Schopenhauer's thought can illuminate a midlife crisis
By Kieran Setiya, is a professor of philosophy at the Massachusetts Institute of Technology. His latest book is Midlife: A Philosophical Guide (2017). He lives in Brookline, Massachusetts.  Published in association with  Princeton University Press, an Aeon Partner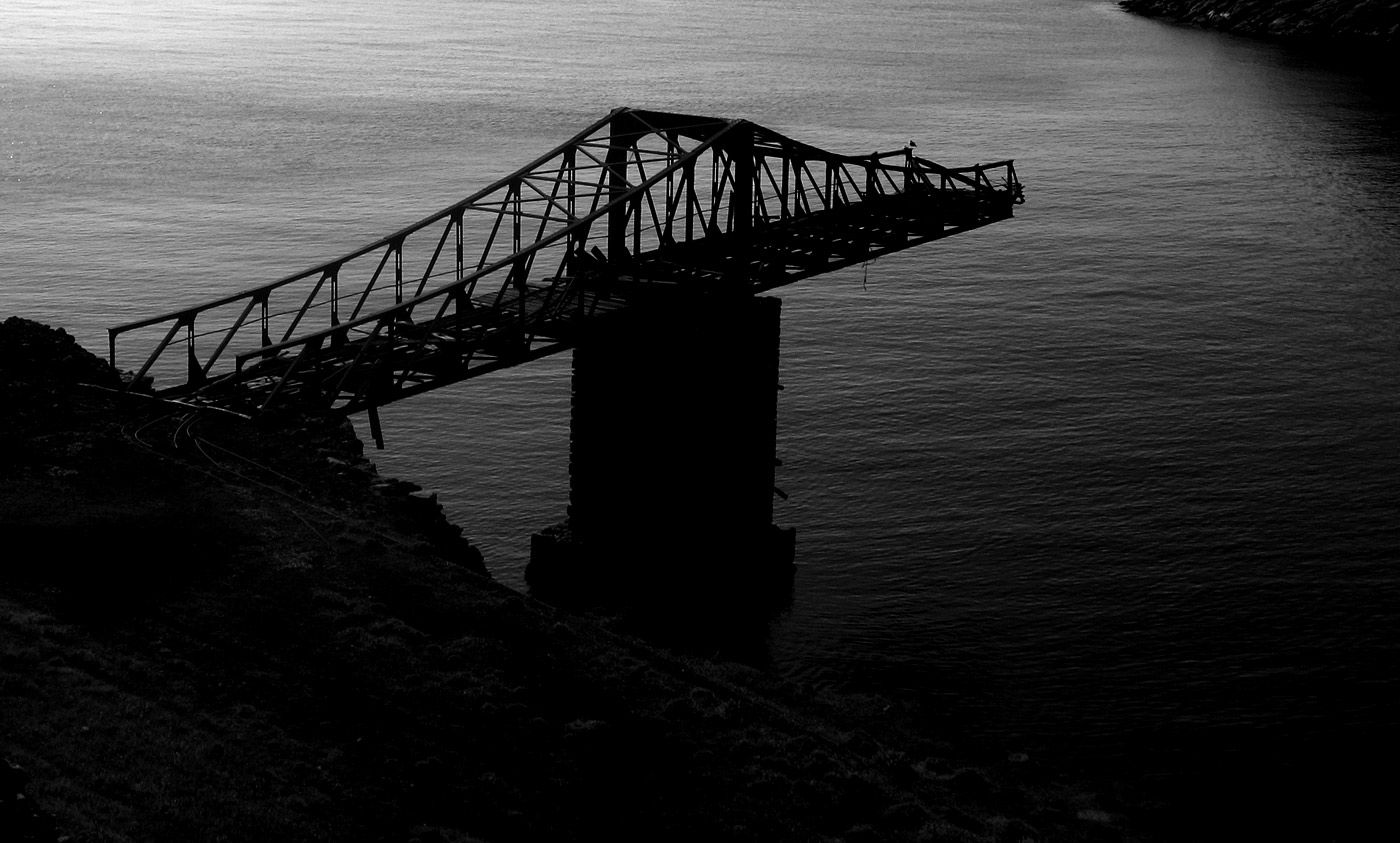 Despite reflecting on the good life for more than 2,500 years, philosophers have not had much to say about middle age. For me, approaching 40 was a time of stereotypical crisis. Having jumped the hurdles of the academic career track, I knew I was lucky to be a tenured professor of philosophy. Yet stepping back from the busyness of life, the rush of things to do, I found myself wondering, what now? I felt a sense of repetition and futility, of projects completed just to be replaced by more. I would finish this article, teach this class, and then I would do it all again. It was not that everything seemed worthless. Even at my lowest ebb, I didn't feel there was no point in what I was doing. Yet somehow the succession of activities, each one rational in itself, fell short.
I am not alone. Perhaps you have felt, too, an emptiness in the pursuit of worthy goals. This is one form of midlife crisis, at once familiar and philosophically puzzling. The paradox is that success can seem like failure. Like any paradox, it calls for philosophical treatment. What is the emptiness of the midlife crisis if not the unqualified emptiness in which one sees no value in anything? What was wrong with my life?
In search of an answer, I turned to the 19th-century pessimist Arthur Schopenhauer. Schopenhauer is notorious for preaching the futility of desire. That getting what you want could fail to make you happy would not have surprised him at all. On the other hand, not having it is just as bad. For Schopenhauer, you are damned if you do and damned if you don't. If you get what you want, your pursuit is over. You are aimless, flooded with a 'fearful emptiness and boredom', as he put it in The World as Will and Representation (1818). Life needs direction: desires, projects, goals that are so far unachieved. And yet this, too, is fatal. Because wanting what you do not have is suffering. In staving off the void by finding things to do, you have condemned yourself to misery. Life 'swings like a pendulum to and fro between pain and boredom, and these two are in fact its ultimate constituents'.
Schopenhauer's picture of human life might seem unduly bleak. Often enough, midlife brings with it failure or success in cherished projects: you have the job you worked for many years to get, the partner you hoped to meet, the family you meant to start – or else you don't. Either way, you look for new directions. But the answer to achieving your goals, or giving them up, feels obvious: you simply make new ones. Nor is the pursuit of what you want pure agony. Revamping your ambitions can be fun.
Still, I think there is something right in Schopenhauer's dismal conception of our relationship with our ends, and that it can illuminate the darkness of midlife. Taking up new projects, after all, simply obscures the problem. When you aim at a future goal, satisfaction is deferred: success has yet to come. But the moment you succeed, your achievement is in the past. Meanwhile, your engagement with projects subverts itself. In pursuing a goal, you either fail or, in succeeding, end its power to guide your life. No doubt you can formulate other plans. The problem is not that you will run out of projects (the aimless state of Schopenhauer's boredom), it's that your way of engaging with the ones that matter most to you is by trying to complete them and thus expel them from your life. When you pursue a goal, you exhaust your interaction with something good, as if you were to make friends for the sake of saying goodbye.
Hence one common figure of the midlife crisis: the striving high-achiever, obsessed with getting things done, who is haunted by the hollowness of everyday life. When you are obsessed with projects, ceaselessly replacing old with new, satisfaction is always in the future. Or the past. It is mortgaged, then archived, but never possessed. In pursuing goals, you aim at outcomes that preclude the possibility of that pursuit, extinguishing the sparks of meaning in your life.
The question is what to do about this. For Schopenhauer, there is no way out: what I am calling a midlife crisis is simply the human condition. But Schopenhauer was wrong. In order to see his mistake, we need to draw distinctions among the activities we value: between ones that aim at completion, and ones that don't.
Adapting terminology from linguistics, we can say that 'telic' activities – from 'telos', the Greek work for purpose – are ones that aim at terminal states of completion and exhaustion. You teach a class, get married, start a family, earn a raise. Not all activities are like this, however. Others are 'atelic': there is no point of termination at which they aim, or final state in which they have been achieved and there is no more to do. Think of listening to music, parenting, or spending time with friends. They are things you can stop doing, but you cannot finish or complete them. Their temporality is not that of a project with an ultimate goal, but of a limitless process.
If the crisis diagnosed by Schopenhauer turns on excessive investment in projects, then the solution is to invest more fully in the process, giving meaning to your life through activities that have no terminal point: since they cannot be completed, your engagement with them is not exhaustive. It will not subvert itself. Nor does it invite the sense of frustration that Schopenhauer scorns in unsatisfied desire – the sense of being at a distance from one's goal, so that fulfilment is always in the future or the past.
We should not give up on our worthwhile goals. Their achievement matters. But we should meditate, too, on the value of the process. It is no accident that the young and the old are generally more satisfied with life than those in middle age. Young adults have not embarked on life-defining projects; the aged have such accomplishments behind them. That makes it more natural for them to live in the present: to find value in atelic activities that are not exhausted by engagement or deferred to the future, but realised here and now. It is hard to resist the tyranny of projects in midlife, to find a balance between the telic and atelic. But if we hope to overcome the midlife crisis, to escape the gloom of emptiness and self-defeat, that is what we have to do. https://aeon.co/ideas/how-schopenhauers-thought-can-illuminate-a-midlife-crisis
Ten Things I Learned from Ursula K. Le Guin
Ursula K. Le Guin was one of the first science-fiction writers I read. I was in college at the time, breathing the heady air of second wave feminism, when a book clerk handed me The Left Hand of Darkness. Since then, I've heard many other readers say the same thing I felt: that book took the top of my head right off.
There was more Le Guin to read after that. I've been reading her all of my adult life. I read her before I thought of writing myself, and I read her after. I read her for pleasure, and I read her for comfort, and I read her for guidance, wisdom, and inspiration. I read her for poetic leaps and for scholarly discourse. I read her to spend time in the many incredible worlds she created.
And then I was lucky enough to get to know her personally.  I can't possibly provide a complete list of what she taught me, by word and example. But here is my starter list. Feel free to add and revise to make your own.
In no particular order:
1. There is no reason a book of ideas can't also be deeply moving, gorgeously written, and inhabited by people who take rooms in your heart and never move out.
2. There is no reason a married woman with children can't also be a committed artist. (This seems self-evident now but wasn't immediately clear to me.)
3. Write what you want to write. Add as many dragons as you like.
4. You can regret a decision you made in an earlier book and correct it in a later work. (This is a hard one in our unforgiving times, when your previous missteps are eternal and only a google away. But there is nothing shameful in becoming a better person, a wiser person. Done right, it's pretty heroic.)
5. The values of patriarchy are buried in the very plots of our stories. New plots are needed.
6. Other writers are not your competition. They are your sustenance. Writing is joyous, but never as joyous as reading.
7. Speak up for the books, poems, shows, music, and paintings you love even though you sound smarter and more discerning when you can't be pleased.
8. There is no reason why your next book can't be your best yet, no matter how old you are allowed to become.
9. But also, your next book needn't be your best yet. You could save that for the next next book.
10. And finally—immortality has never worked out well for anyone. Avoid it at all costs.
Ursula was one of the most noticing people I've ever met. She was tuned in to the world in small ways (she always noticed birdsong) and large. In 2014, at the National Book Awards, she warned us that bad times were coming and that we'd all have to work to "imagine some real grounds for hope."
But providing plausible hope was always her job. No one else will ever do it as beautifully, as honestly, as sharply, as surprisingly, and as brilliantly as she did. Everywhere I go on the Internet today, people are mourning. We know what we had, and we know what we've lost.
Rest in peace, dear Ursula. I feel the last words here should be yours.
Karen Joy Fowler is the author of six novels, including The Jane Austen Book Club and We Are All Completely Beside Ourselves, and three short story collections. She has been the recipient of a PEN/Faulkner Award and short-listed for the Man Booker Prize.