The UK Parliament has taken the unprecedented step of declaring an "environment and climate emergency" this week at the same time as it was urged by the country's Committee on Climate Change to adopt a net-zero greenhouse gas emissions target for 2050 "as soon as possible."
This came at the same time as Scotland — one of four countries which make up the United Kingdom — made its own decision to commit to a net-zero greenhouse gas emissions target by 2045 at the latest, and as the UK's Business Secretary approved an increase from £60 million to £65 million for the next Contract for Difference (CfD) auction round which is scheduled to take place on May 29.
Most UK national newspaper carry reaction to the CCC's net-zero report. An editorial in the Daily Mirror is short and to the point: "The warning from the Committee on Climate Change could not be starker: if we want to save the planet, we must cut greenhouse gas emissions. Let's all do our bit by walking more, eating less meat and taking fewer flights." In contrast, the Sun's editorial complains of "green hysteria", adding: "Are you ready to scrap your car, make your home colder, halve your meat intake and stop flying on holiday? We didn't think so. And that is the problem with the ­'climate emergency' hysteria we are all expected to succumb to…Sure, we could abandon a century of progress, ditch flights and turn carbon-neutral. It will make no difference unless the rest of the planet does too. And ordinary people, both here and elsewhere, aren't up for it." An editorial in the Daily Mail (not yet online) is also scornful: "We are proud Britain leads the way in tackling the potential threat of climate change, slashing carbon emissions to their lowest since the Victorian era (although the way our politicians slavishly prostrate themselves before Extinction Rebellion's teenage eco-zealots, you'd never know). Thanks to punitive green taxes, renewables and dramatically reduced coal-fired power stations, the UK is responsible for just 1% of global CO2 emissions. While there is no room for complacency, are the nannying measures proposed today by hand-wringing MPs – setting home heating to just 19C, ditching gas boilers, eating less red meat and blighting the coastline with thousands more ugly wind turbines – really justified? With China belching out 60% of the rise in carbon emissions over the past decade, it smacks of politically correct meddling." An editorial in the Daily Telegraph (not yet online) adopts a similar tone: "It's war, then. We must be 'on a war footing to deal with this enemy', Ed Miliband has told the nation. The enemy is climate change…[But] this war looks likely to stay phoney, in the hands of the Virtue Signal Corps." In the Times, its columnist David Aaronovitch notes that "the more distant the Thatcher era seems, the more the right has been influenced by those who oppose the scientific consensus on global warming". He adds: "Labour's position appears to be that there is no such price, but a cursory look through what the CCC recommends by way of action shows this to be problematic. To get to net-zero, we will need at the very least to increase energy efficiency, move to 100% of power being produced from low-carbon sources (it's currently 50%), change the way we all heat and power our homes, alter our ways of moving around, and significantly modify our diets and our use of land. Although the process will develop new industries and jobs, it is bound to mean some disruption and loss…However, we've done it before. When I was a teenager we smoked in cinemas, the idea of homosexuals marrying was never even discussed and most white people said they wouldn't want their daughter marrying a black man. And then it changed." In an analysis piece for the Times (not yet online), the paper's environment editor Ben Webster writes: "The committee worked hard to make it easy for MPs to approve the target. Whether any other large economy chooses to bind itself so tightly is yet to be seen." In the Red Box section of the Times, Greenpeace's John Sauven says: "Our grandchildren could look back on us not as the generation who sold their future, but the generation who saved it." In the Daily Telegraph, Ambrose Evans-Pritchard welcomes the CCC's report: "There is no macro-economic cost to a climate target with zero emissions. To claim that we cannot afford to wean ourselves off fossil fuels by 2050 is to rely on primitive accounting fallacies. The switch to a post-fossil economy is more likely to be an accelerant to GDP growth, akin to the successive upheavals of steam power, electricity and digital technology, each with a ripening phase of 30 years or so…The logic is that we should launch this green blitz with vigour of emergency rearmament, and play to our relative strengths in North Sea technology and green finance. It is also the sort of country that I want to live in. Throw brickbats if you want, but perhaps there is a silent majority of Telegraph readers that agrees. Aren't we conservatives after all?" Analysis by Jillian Ambrose in the Daily Telegraph highlights how the CCC says that carbon capture and storage (CCS) will be "a necessity, not an option". A feature in the Economist notes: "Working in the target's favour is the falling cost of technology. In 2008 the CCC estimated that lowering emissions by 80% by 2050 would cost 1-2% of GDP annually by then. Unforeseen drops in the cost of renewable energy and batteries, among other things, mean the committee now says net-zero can be achieved for the same price." In a blog post for the Energy and Climate Intelligence Unit (ECIU), its director Richard Black sets out "five big questions" for the net-zero target, which include: "What about negative emissions – sucking CO2 out of the air? What scale – and how? One thing we can definitely expect the committee to say is that a net zero target means nothing without the policies to achieve it. This will mean action in all areas of the economy and thus most government departments." Tom Bawden's analysis for the Independent concludes by stressing the "plus side" of the UK going net-zero: "The air will become cleaner, your diet will be healthier and you might be more likely to have a job if the UK is able to establish itself as the leader of a green industrial revolution."
A Net-Zero UK
On Thursday, the UK Committee on Climate Change (CCC) — which was formed in 2008 in order to advise the UK government on emissions targets, the progress on reducing greenhouse gas emissions, and preparing for climate change — presented the findings of its highly-anticipated review into the feasibility of setting a new net-zero emission target.
The findings of the review were simple — that the UK can end its contribution to global warming within 30 years by setting a new ambitious target to reduce its greenhouse gas emissions to zero by 2050. The CCC recommended targets which affect all sectors across the UK, including the Scottish and Welsh economies, based on known technologies and improving people's lives, and stated that these recommendations "should be put into law as soon as possible."
"We can all see that the climate is changing and it needs a serious response," explained Lord Deben, Chairman of the Committee on Climate Change. "The great news is that it is not only possible for the UK to play its full part – we explain how in our new report – but it can be done within the cost envelope that Parliament has already accepted. The Government should accept the recommendations and set about making the changes needed to deliver them without delay."
The CCC's 277-page review of a net-zero target was requested by the UK, Scottish, and Welsh governments, and in addition to finding that the technologies and policies necessary were either already in place or within reach, the report found that the overall costs of a net-zero transition were manageable but must be "fairly distributed." Specifically, according to the report's authors, rapid cost reductions in essential technologies such as offshore wind and batteries for electric vehicles mean that a net-zero greenhouse gas target could be met at an annual cost of up to 1-2% of GDP through to 2050.
"The UK Government must follow the advice of the UK Committee on Climate Change with urgency," said Helen Clarkson, CEO of The Climate Group. "Their message is clear – we have the solutions to tackle climate change, what's needed now is political will.
"The UK's track record of climate leadership is strong. Today's report from the UKCCC presents an opportunity for the continuation of this leadership, in the hope that it will inspire others to act, protect our planet and ensure greater prosperity for all.
"The recommendations from the UKCCC articulate the huge scale of the action required to reach net-zero by 2050 – as well as the urgency. There is truly no time to lose if we are to succeed."
British "Climate Emergency"
The release of the report came only hours after the UK's House of Commons became the first parliament in the world to pass a motion declaring an "environment and climate emergency" — though it was not immediately approved by the government.
"Now that Parliament has officially recognised the true scale of the climate crisis they must take appropriate measures," said Tytus Murphy, Divest Parliament Campaigner. "Across the UK people are demanding that MPs take emergency action to stop emissions from burning fossil fuels. This requires an immediate and permanent ban on fracking, bringing the North Sea Oil and Gas sector into managed decline, rejecting Drax's application to convert its coal-burning units to gas, kicking the third runway at Heathrow into the tall grass, ending UK finance that funds fossil fuel exploration and extraction around the world, and divesting pension funds from fossil fuel companies."
"It is not enough for politicians to say that we need to move to net zero emissions quickly – this has been known for years," continued Murphy. "What is needed now is for MPs to support specific policy and regulatory measures that bring about the end of fossil fuels over the next two decades, and forge the cross-party consensus for these measures that will ensure they are translated into legislation."
"People living on the front line of climate change already know full well that we are facing a climate emergency," said Tom Viita, Head of UK Advocacy at Christian Aid. "For the people of Mozambique facing the double shocks of Cylones Idai and Kenneth, the emergency is very real. Most of the people facing droughts, floods and rising sea levels, have not caused this climate emergency. What they need now is much more radical action from countries like the UK.
"MPs from all parties and the Government itself need to turn this declaration of climate emergency from warm words into tangible actions including a massive scale up of public investment, both in the UK and overseas, to cut greenhouse gas emissions," continued Viita. "As an immediate first step, Parliament should demand that the Government set a new greenhouse gas target for net zero emissions by 2045 at the latest and bring forward new money and policies to deliver it."
"This game-changing advice shows that tackling climate change is an exciting opportunity for Scotland to innovate and thrive," added Gina Hanrahan, Head of Policy at WWF Scotland, a member of Stop Climate Chaos Scotland. "We've already made progress but we need to strengthen policy today and deliver swift, decisive action. That would mean huge benefits such as warmer homes, cleaner air, better health and a flourishing countryside, producing good food. The report shows all this is possible and affordable."
A Net-Zero Scotland
Additionally, Scotland immediately moved to make amendments to its Climate Change Bill that would set a legally binding target of net-zero greenhouse gas emissions by 2045 at the latest with Scotland becoming carbon neutral by 2040. The move is covered more fully here.
New Contracts for Difference Auction
Finally, UK Business Secretary Greg Clark approved the final details on Thursday for the country's third Contract for Difference (CfD) auction round which is expected to take place from May 29. Secretary Clark's statement (PDF) confirms that the budget for this next CfD has been increased from £60 million to £65 million and is intended to develop 6 gigawatts (GW) of new capacity.
The CfD will allow for new projects from the "Pot 2" technology range which includes offshore wind, tidal stream, wave, and other technologies. Onshore wind and large-scale solar remain excluded from competition. 
**
There is extensive media coverage of the Committee on Climate Change's new report, which sets out its advice on how the UK can reach "net-zero" emissions in order for the country to meet its Paris Agreement commitments. BBC News says that the CCC recommends that the "UK should lead the global fight against climate change by cutting greenhouse gases to nearly zero by 2050" and that "this can be done at no added cost from previous estimates". The news broadcaster adds: "[The CCC's] report says that if other countries follow the UK, there's a 50-50 chance of staying below the recommended 1.5C temperature rise by 2100…Some say the proposed 2050 target for near-zero emissions is too soft and still risks harming the climate. But others will fear that the goal could damage the UK's economy."
As with Carbon Brief's in-depth summary of the report, BBC News environment analyst Roger Harrabin runs through all the key recommendations, from aviation and farming through to housing and cars: "The committee expects consumer bills to rise at first, then fall as newer, cheaper electricity generators are introduced. The report also has one controversial recommendation: to turn down the home thermostat to 19C (66F) in winter." The Daily Mail joins most other newspapers in zooming in to inspect what the report says about the implications for personal lifestyles. It incorrectly says that "MPs tell" – the CCC is not made up of MPs – "Brits to set their heating no higher than 19°C (66°F), ditch gas boilers, eat less red meat and take trains instead of flights to help save the planet". It adds: "Last night the government gave its backing to the radical plan – and said it would legislate to make Britain the first major world economy to reduce its carbon footprint to zero."
In an accompanying piece, the Daily Mail says the number of wind turbines in the UK needs to quadruple to 7,500 and the nation should plant 'enough trees to cover Yorkshire' in order to meet strict government climate targets. [This figure refers to offshore wind turbines.] The Times also notes across nearly three news pages of coverage (including the frontpage) that "almost three billion trees must be planted by 2050 to end Britain's contribution to global warming," adding that "among the most eye-catching proposals is the recommendation that 30,000 hectares of trees should be planted each year, treble current rates". In a separate piece in the Times, the headline highlights a "ban for gas boilers as electric cars lead way to green future". The Daily Telegraph focuses its headline on the heating recommendation that thermostats should "be set no higher than 19C" or 66.2 F in winter. It quotes Age UK, the charity, saying that older people need to keep their living room temperature at 21C "to stay fit and well through the winter". The Financial Times stresses that the net-zero 2050 target is "something no other big economy has yet signed up to." It adds:
"The biggest shift will come from energy conservation and the extensive electrification of everyday items ranging from cars to cookers to heating systems, which will be powered by renewables and other low-carbon sources rather than fossil fuels. A healthier diet will also be required, through slightly less beef, lamb and dairy consumption because livestock are a major source of emissions." On the "cost" of such action, the FT says: "The committee forecasts a pricetag of 1 to 2% of gross domestic product a year by 2050 or tens of billions of pounds. This is consistent with what was agreed under the 2008 Act…The report does not include savings that may be produced, leading environmental activists to protest it exaggerates the total cost."
The Guardian headlines its coverage, simply: "This report will change your life." It quotes Prof David Reay at the University of Edinburgh. "If the meticulous and robust expert advice here is heeded it will deliver a revolution in every facet of our lives, from how we power our homes and travel to work to the food we buy." In a separate piece, the Guardian highlights that "the UK is forecast to miss existing carbon targets in 2025 and 2030. Hitting zero emissions in 2050 will require a leap in the ambition of government policy, particularly on heating and transport." The i newspaper focuses on Scotland, saying that the CCC recommends that it has an earlier net-zero deadline of 2045. The Sun says "Brits were…ordered to turn down the central heating, ditch the car and fly less in an £80 billion plan to save the planet". It publishes a list of "Deben's demands" (Lord Deben is the CCC's chair), which include "share items like power tools" and "use peat-free compost". [The CCC suggests growth in demand for flights be curtailed; it does not demand a reduction.] The Independent stresses in its coverage that business groups show "broad support" for the CCC's advice: "Despite necessarily calling for major changes within our society, the report's aims have been well received in many sectors including energy and business bodies as well as environmental and farming groups. The widespread enthusiasm for the target comes amid a huge swell in interest in climate change spurred-on by school strikers inspired by Greta Thunberg, the Extinction Rebellion protests, Sir David Attenborough's BBC documentary on climate change, and cross party parliamentary support for measures to tackle some of the problems." BusinessGreen rounds up the reaction of the "green economy".
New Scientist has published "seven charts that explain what net zero emissions means for the UK" one of which shows how "phasing out petrol and diesel cars earlier would save money". The Guardian has "four charts that show how the UK stacks up on climate change". HuffPost notes the CCC's advice comes at a time when public appetite for action on climate change in the UK shows "broad support": "A majority of British adults, 54%, now believe that 'climate change threatens our extinction as a species', while just one in four (25%) disagree, a survey of 2,037 people by ComRes found." The report also receives international coverage, including CNN and Bloomberg, which says these are "the toughest measures anywhere in the industrial world to rein in pollution".1 May 2019 
'This report will change your life': what zero emissions means for UK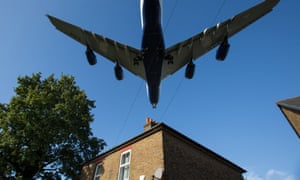 "Make no mistake, this report will change your life," says Prof David Reay at the University of Edinburgh. "If the meticulous and robust expert advice here is heeded it will deliver a revolution in every facet of our lives, from how we power our homes and travel to work to the food we buy."
The government's official advisers the Committee on Climate Change (CCC) said on Thursday that the UK's net greenhouse gas emissions should fall to zero by 2050, emphasising that the transformation is necessary, affordable and desirable.
Setting the legally binding target, which has wide political support, will be the easy bit. But the scale of transformation needed to meet the target is enormous.
By 2050, petrol and diesel cars should be a distant memory, ideally banned from sale in favour of electric vehicles two decades earlier. "2030 would be my ideal switchover date, but we have said 2035 at the latest to be cautious," said Chris Stark, the chief executive of the CCC. The current date is 2040, but switching sooner will save people money, he said, as electric cars are cheaper in the long run.
The cars will need a lot of electricity, meaning clean power generation must quadruple by 2050, the CCC said. That certainly means more offshore windfarms, but the cheapest option – onshore windfarms – are effectively banned in England. Big storage will also be needed, but battery costs are plummeting.
Homes heated by natural gas will also be long gone, with the CCC saying no new home should be connected to the gas grid after 2025. Electrified heating will be more common, but hydrogen could be an alternative to natural gas, if it can be produced cleanly at scale.
Meat has a heavy environmental impact, but the CCC envisages only a 20% cut in beef, lamb and dairy consumption in 2050, far lower than in other studies and the 86% cut needed to meet UK health guidelines. "We absolutely don't think there would be support for that [huge cut], or that it is necessary," said Stark. "A 20% cut seems cautious and prudent to us, but it is true that if you were to shift more to plant-based diets, the [net-zero] target would be easier overall."
The UK landscape will also significantly change by 2050, if emissions are stopped. A fifth of all farmland – 15% of land – will have been converted to tree planting and growing biofuel crops.
This is essential because some activities, like cattle rearing and aviation, will still emit greenhouses gases in 2050. The CCC target is for "net zero", with these residual emissions cancelled out by taking carbon out of the air.
New trees are the simplest solution but tree planting must triple from today's rate, the CCC said, meaning more than 107 hectares (267 acres) a day of new forests from now until 2050. That would be 1.5bn trees, according to Beccy Speight, the chief executive of the Woodland Trust, who said new woods would also help reverse huge losses of wildlife in the UK: "There is a potential win-win here." Guy Smith, at the National Farmers Union, said it was working towards net zero greenhouse gas emissions from agriculture by 2040.
Activity in the North Sea should also switch from pumping up carbon in oil and gas to piping down CO2 for burial. The CCC said carbon capture and storage (CCS) was "absolutely essential" to hitting zero emissions. However, the government cancelled a pioneering £1bn CCS competition in 2015 and has yet to establish a major new initiative, despite the potential world-leading role the UK could play.
Flying is included in the net zero target of the CCC, which said there could be a limited expansion of aviation if airlines can cut their emissions per flight, potentially with electric planes for short-haul flights. A few nuclear power stations may still be running, if they can compete on cost, though they are not necessary to meet the target, the CCC said.
"Fracking is largely an irrelevance," added Dr Rob Gross, from Imperial College London. "But a massive expansion of renewables is perfectly feasible, particularly offshore."
With Brexit perhaps another distant memory in 2050, the UK will need greater links with the continent when it comes to power. "The biggest challenge is making good use of this cheap low-carbon power," said Gross. "That means storing some as hydrogen and a lot more interconnection – it will be essential to share resources with our neighbours in the rest of Europe."
All these changes would provide new types of jobs for people. The UK is a world leader in offshore wind and technologies such as CCS could also become important industries for the UK. "We started the [first] industrial revolution and we have an opportunity of leading the new industrial revolution, based on a sustainable economy," said Lord Deben, the chair of the CCC. "We will make money as a nation if we do it properly."
The nation would be healthier too, according to the CCC. Air pollution would fall as fossil fuel burning ends, while more walking and cycling and less meat-eating would cut the damage to people's health. Furthermore, if the world's nations follow the UK's zero emissions lead and global warming is limited to well below 2C, the impacts of heatwaves, floods and storms will be much lower.
"The only way to stabilise the climate is to achieve net zero emissions," said Prof Simon Lewis at University College London. "[The CCC] shows that it is possible. The question now is if the political will is there to take on the vested interests that will try to stop it."
The influence of human-caused climate change on global drought risk could extend back for more than a century, a study finds.
By studying tree-ring records from across the world, researchers have, for the first time, traced the "fingerprint" of climate change on drought risk back to 1900 – a time when the UK and the US were the world's top two emitters.
The findings reveal the "surprising" impact of climate change on global drought risk, the lead author tells Carbon Brief. "The thought that humans could have influenced global drought that far back in time is really stunning."
The research is "significant because it shows – for the first time – a detectable human-induced change in global drought," another scientist tells Carbon Brief.
Ring bearers
Droughts are among the most costly natural disasters, affecting agriculture, ecosystems and societies. But understanding how climate change has affected global drought risk is less than straightforward.
This is partly because there are many ways to define what a drought is. While a climate scientist may define drought as a simple lack of rainfall, an agricultural scientist may define drought by its effect on soil moisture and crop growth.
The new study, published in Nature, makes use of the Palmer drought severity index(PDSI), which considers how warming affects rainfall and evapotranspiration, as well as soil moisture.
To study soil moisture, the researchers made use of tree-ring records stretching back 600-900 years, explains lead author Dr Kate Marvel, a research scientist at Columbia University and the Nasa Goddard Institute for Space Studies (GISS). She tells Carbon Brief:
"Tree rings give us a picture of conditions during the summer growing season. If it's a wet year with plenty of soil moisture, trees grow more. If it's a dry year, they grow less. So the thickness of individual tree rings measures that year's soil moisture."
Tracing a fingerprint
To understand to what extent human-caused climate change could have driven the changes observed in tree-ring records, the researchers used a "fingerprinting" technique.
The scientists compared the tree ring and meteorological records to model simulations of the climate from 1900 to 2100. These simulations included a range of factors that can influence drought risk, including volcanic eruptions and aerosols. To include the impact of human-caused climate change, the researchers used a high greenhouse gas emissions scenario known as RCP8.5.
The researchers then studied the data to see if the "fingerprint" of human-caused climate change observed in the climate model simulations matched up with the pattern seen in the tree ring and meteorological records of drought.
The charts below, taken from the research paper, show the strength of the trend between the tree-ring and meteorological records and the "fingerprint" of climate change.
On the y-axis, a number above zero indicates a positive relationship – or that the fingerprint and observational records are similar – while numbers below zero indicate a negative relationship. Results are shown for three time periods: 1900-49 (top), 1950-75 (middle) and 1980-2017 (bottom).
On the top two charts, green represents the tree-ring reconstructions, while light and dark blue represent two meteorological datasets. On the bottom chart, two modern surface (orange) and plant root (red) soil moisture datasets are also shown in place of the tree-ring records.
On the first chart, a positive trend is shown. This indicates that the tree-ring and meteorological records from that time "increasingly resemble the fingerprint", the authors write in their research paper. In other words, there is a clear climate-change signal in drought risk from 1900-49.
On the middle chart, the trend is negative. This suggests "all three datasets are increasingly dissimilar to the fingerprint".
This does not mean that climate change did not influence drought from 1950-75, the authors say. Rather, they suspect that the cooling effect created by an outpouring of aerosols from fossil-fuel industries in this period could have masked the impact of climate change on drought, Marvel explains:
"In the middle of the 20th century, increased aerosol emissions – the gas and particulate matter we think of as pollution – likely played a big role [in influencing drought risk], counteracting the response to greenhouse gases."
Aerosols can have a cooling impact by blocking incoming sunlight, as well as by affecting regional cloud formation and rainfall.
The last chart indicates that the climate change signal becomes positive once again around the end of the 20th century.
This roughly coincides with the time in which many countries in the northern hemisphere introduced tougher clean air laws, which caused aerosol emissions to level off. However, greenhouse gas emissions continued to rise rapidly, which could explain why the positive signal returned, the authors say.
Since this point, the signal has not become much stronger, the research suggests. Marvel says:
"If we don't see it coming in stronger in, say, the next 10 years, we might have to wonder whether we are right. But all the models are projecting that you should see unprecedented drying soon, in a lot of places."
Parched
Overall, the findings add to the growing evidence that climate change has – and will continue – to influence global drought risk, says Marvel:
"It really did surprise me, personally – the thought that humans could have influenced global drought that far back in time is really stunning."
The research is "innovative" and produces "robust" findings, says Prof Peter Stott, a leading climate change attribution scientist from the Met Office Hadley Centre, who was not involved in the study. He tells Carbon Brief:
"I think it's pretty significant because it shows – for the first time – a detectable human-induced change in global drought. This paper also provides a reason why it hasn't been possible to detect human-induced changes in drought before now. This is because of the confounding effects of anthropogenic aerosols."
The results will likely influence the next Intergovernmental Panel on Climate Change (IPCC) assessment report (AR6), he adds:
"It could well strengthen the assessment given that changes in the water cycle was a key uncertainty in AR5 – [the last assessment report]."
The research is an "important scientific contribution", but there are "limitations" that need to be "carefully evaluated", says Prof Sonia Seneviratne, a researcher of climate extremes from ETH Zurich. She tells Carbon Brief:
"The tree-ring records are only available in limited parts of the globe – in North America, Mexico, Europe, Asia and Australia. This does not include the Arctic region and northern Asia, nor South America or Africa. The covered regions include a slight bias towards mid-latitude and semi-arid regions, which are known to tend towards drying under warmer climate."
In addition, it is surprising that, according to the results, climate change did not have its largest impact on drought risk in recent years, she says:
"It is a bit surprising that the signal is particularly large for the time frame 1900-1949, but does not reach high confidence in the time frame 1981-2017, given that the total global warming in the latter period was probably larger. This might be due to the fact that [natural] climate variability plays a larger role over shorter time frames, but could also be related to regional effects."
Sharelines from this story
Climate change has influenced global drought risk for 'more than a century'

Scientists discover 'fingerprint' of climate change on global drought risk