By Will Wade March 5, 2020, Bloomberg
Consumption dropped 13% last year, set to fall as much in 2020
Utilities are increasingly shifting to renewables, natural gas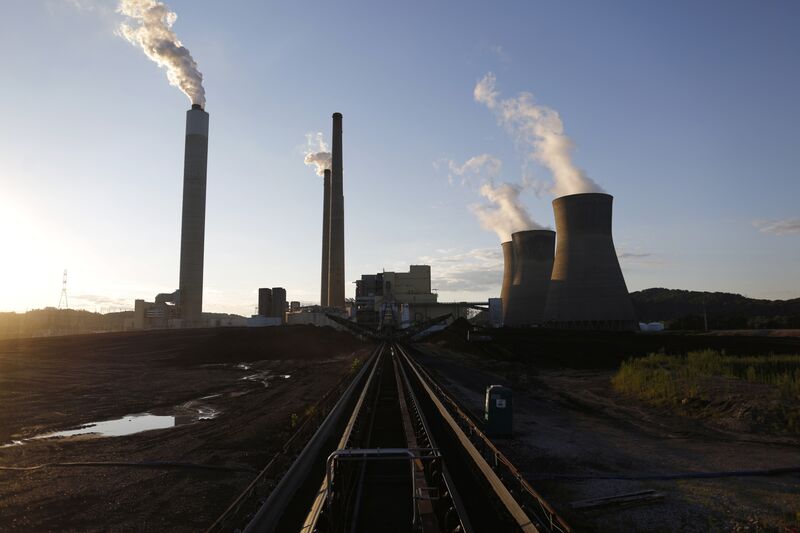 U.S. coal use plunged more than 13% in 2019, the most in 65 years, as power plants shut down across the country. That's poised to happen again this year.
Total consumption slumped to 596 million tons in 2019 from 688 million tons in the prior year, according to the U.S. Energy Information Administration. This year, the figure is expected to slip again, to 517 million tons.
The decline reflects the rapidly changing U.S. energy mix, as coal is increasingly struggling to compete on price with natural gas, wind and solar. The dirtiest fossil fuel is also facing growing pressure for its role in climate change, prompting states from California to New York to mandate a transition to clean energy. President Donald Trump's efforts to revive the industry have done little to stem the inexorable shift away from coal.
"It's definitely a stark rebuke to to all of Trump's promises that he's going to bring the coal industry back," Mary Anne Hitt, director of the Sierra Club's Beyond Coal campaign, said Thursday in an interview.
Utilities have already announced plans this year to shut at least seven plants. Last year, the second-biggest on record for retirements, about 18 gigawatts of coal capacity went dark or were given a timeline for closing, according to the Sierra Club.
(Michael Bloomberg, the founder and majority owner of Bloomberg LP, the parent company of Bloomberg News, has committed $500 million to launch Beyond Carbon, a campaign aimed at closing the remaining coal-powered plants in the U.S. by 2030 and slowing the construction of new gas plants.)UP NEXT
Death of Coal Financing Is Exaggerated as China Steps Up: Here's Who's Backing Coal as Some of the World's Biggest Banks Get Out
By Emily CadmanMarch 8, 2020, Bloomberg, March 8, 2020
Australia miners see Asian banks, PE firms filling the void
Projects in Vietnam, Indonesia face risks from higher costs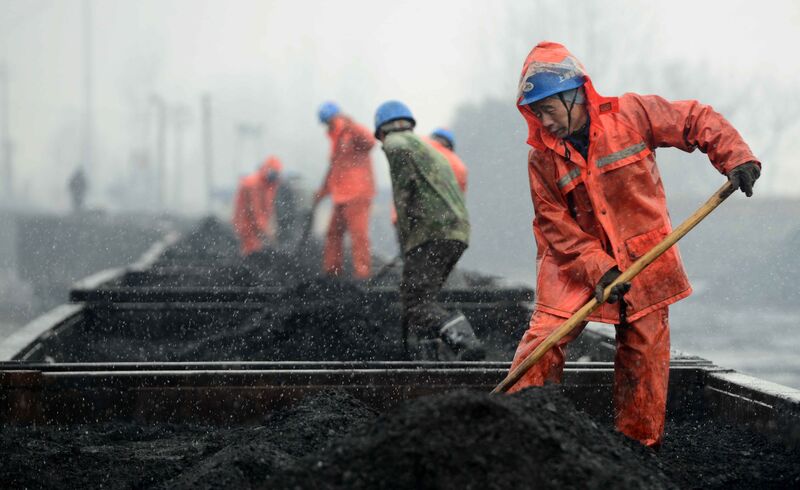 Moves by some of the world's biggest banks to end coal financing for the sake of the planet was supposed to create major headaches for companies like Whitehaven Coal Ltd.

Yet there was the Australian miner on a conference call last month announcing the refinancing and extension of a A$1 billion ($650 million) credit line, backed mostly by Chinese and Japanese lenders.
"Our banking relationships are strong, we are really well supported," Chief Financial Officer Kevin Ball said. "That might come as a little bit of a surprise to people who aren't familiar with coal.
The relatively easy credit underscores the challenge of ridding the world of the dirtiest energy source. While global banks including Goldman Sachs Group Inc. and BNP Paribas SA are withdrawing support for coal mines, others are stepping into the breech.

Asian banks and export credit agencies, private-equity firms and the cashflow from coal sales are all keeping the mines operating with ample funding even as pressure mounts to put the industry out of business. The Export-Import Bank of China and the Japan Bank for International Cooperation lead firms that have committed $29 billion for new coal power projects in Vietnam and Indonesia alone.
"If the strategy is to starve coal mines of all debt finance there is still a long way to go," said Richard Denniss, chief economist at the Australia Institute, an environment-focused think tank.
There are several reasons why money continues to flow into the pariah commodity that's responsible for 800,000 premature deaths each year, according to campaign group End Coal.
Coal Plants
Asian powerhouses China and Japan remain heavily reliant on coal-fired generation for their energy needs. Coal accounts for more than 65% of the power supply in China and 30% in Japan, and still generates more electricity globally than any other fuel.
China saw an increase last year of 2%, resulting in a share of more than half the world's coal-fired generation for the first time.
Banks from these end-user countries are increasingly coming to Australia to fund resource projects, Whitehaven's Ball told investors. Bank of China Ltd. and Mitsubishi UFJ Financial Group Inc. are both part of Whitehaven's loan syndicate, according to data compiled by Bloomberg.
In all, Chinese and Japanese banks now hold over 50% of the debt facility at Sydney-based Whitehaven, compared with about 20% six years ago when local lenders dominated. Australia's biggest lender, Commonwealth Bank of Australia, is no longer part of the group, though Australia & New Zealand Banking Group Ltd. remains.
More broadly, Asian banks dominate global funding for coal mines and plants, particularly in countries like Vietnam and Indonesia, which have some of the world's most aggressive plans to ramp up coal power production over the next decade.

Chinese, Japanese and Korean state-owned export credit agencies are providing a "significant portion" of the money committed to building coal power stations in Southeast Asia, according to BloombergNEF.

Still, Japan's biggest banks in particular are facing increasing pressure to withdraw from the coal business despite tightening their lending policies. MUFG said in May 2019 that it won't provide financing for new coal-fired power generation projects, though it allows exceptions. Sumitomo Mitsui Financial Group Inc. and Mizuho Financial Group Inc. have said they will only direct new funding to highly efficient plants. Mitsubishi Materials Corp. recently sold its 30-year-old stake in Australian thermal coal producer New Hope Corp.
The quandary for Japan was expressed last month by the head of JBIC, the state-run firm that's been lending billions for coal-power projects. Tadashi Maeda said he prefers to invest in new technology to reduce emissions, rather than scrap financing altogether.

"Is it just enough to say we don't do coal?," Maeda told reporters. "If Japan doesn't do it, other countries will."

Asian banks aren't the only life-line for coal miners. Private-equity firms are now a ''major source" of capital for coal deals, said Garold Spindler, chief executive officer of Australian coal miner Coronado Global Resources Inc.
When Rio Tinto Group sold its last Australian coal mine in 2018, the buyers were private equity firm EMR Capital Advisors Pty Ltd. and Indonesia's PT Adaro Energy. Australia remains the world's second-largest thermal coal exporter after Indonesia.
On a smaller scale, local activists tracking coal deals are starting to see unusual names pop up. When Wiggins Island Coal Export Terminal refinanced in 2018, lenders included distressed-debt funds Burlington Loan Management and Varde Investment Partners LP. One of the financiers of Whitehaven's recent issue was Australian non-bank lender Metrics Credit Partners.
These new backers are increasingly drawn to coal projects in search of yield. Whitehaven refinanced its most recent loan at a rate of 200 basis points over the Australian swaps rate, or more than 40 points higher than the median rate for Aussie-denominated corporate loans of the same maturity, according to Bloomberg data. In an era of rock-bottom interest rates, that's an attractive yield for a profitable company.
"There will continue to be financing at the right price," said Dan Farley, Boston-based chief investment officer of Investment Solutions at State Street, who oversees $266 billion. The company didn't disclose whether these holdings include coal.
However, as more banks retreat from funding thermal coal, operators around the world are bracing for higher finance costs – and increased risks that the projects will be scrapped. Last year, Polish generator Enea SA told shareholders borrowing costs would increase, and in February said it was suspending support for a new power station.
"There is clear proof that capital is fleeing the thermal coal power sector," said Tim Buckley, director of energy finance studies for Australasia at the Institute of Energy Economics and Financial Analysis. "Not all capital, not yet, but the tide is going out."
The industry will face particular challenges for new projects, especially if coal prices continue to fall and as banks face more pressure to pull out. Billionaire Chris Hohn's Children's Investment Fund Foundation last week called on HSBC Holdings Plc and other U.K. banks to phase out coal financing. HSBC said it doesn't support new thermal coal mines and hasn't financed a coal-fired plant since 2018.

About half of the proposed 41 gigawatts of coal-fired capacity in Indonesia and Vietnam over the next decade haven't secured funding, and plans by some banks in Japan, South Korea and Singapore to exit the sector increase the risk they never will, BloombergBNEF said in a report last month.
Global finance is on a "progressive exit" from the coal sector, IEEFA's Buckley says. "But it will be a transition, not an abrupt overnight closure."
— With assistance by Matthew Burgess, Apple Lam, and James Thornhill(Adds China coal power production in ninth paragraph)UP NEXT
Everyone is Falling Out of Love With Coal Except China
The Virginia Clean Economy Act would retire most of Virginia's coal-fired facilities by Dec. 31, 2024. Dominion has been pushing to save one: https://www.iea-coal.org/usa-virginia-pushes-to-save-countrys-cleanest-coal-plant/ The legislative package requires Dominion Energy and Appalachian Power company, the state's two largest utilities, to retire nearly all of their coal and oil burning thermal generating plants by 2024 and comply with mandatory energy-efficiency standards by 2025. The bill also speeds adoption of rooftop solar by making it more economical for homeowners by providing more cost savings and the increased ability to work with private companies to install panels under financial plans that can avoid up-front installation costs. The Washington Post reports that the Clean Economy Act will create many new employment opportunities in wind and solar industries. https://cleantechnica.com/2020/03/08/virginia-legislature-passes-sweeping-carbon-reduction-renewable-energy-plan/
In a news release last Tuesday, the Sierra Club's Virginia Chapter lauded these developments, but advocated for a complete transition to renewable energy. "These coal plants are no longer viable in today's energy market, and represent an outdated form of energy generation that fuels the climate crisis," said the Sierra Club in a statement. "Virginia communities will breathe cleaner air and have cleaner power when…the last coal units close." Though some argue that natural gas produces much lower global warming emissions from its combustion than coal or oil, the drilling and extraction of natural gas from wells and its transportation in pipelines result in methane leakage, which "is 34 times stronger than CO2 at trapping heat over a 100-year period and 86 times stronger over 20 years," according to the Union of Concerned Scientists.
A new law also gives the State Corporation Commission more authority to regulate how Dominion writes down its coal fired generating plants that are being retired early. "The utility has an obligation to its shareholders. We have an obligation to the ratepayers," said state senator Richard Stuart. https://www.utilitydive.com/news/virginia-passes-bill-to-bring-scrutiny-to-coal-plant-closures-despite-domi/573602/
The Virginia Senate passed a bipartisan House bill 35-5 on Thursday, giving state regulators control of cost recovery over power plant retirements, despite opposition from Dominion Energy. (The bill is HB 528 Electric generation facilities; SCC shall determine retirement of facilities.)
The bill would require the Virginia State Corporation Commission to determine the length of time that a utility can recover "any appropriate costs" from retiring coal and gas generation early. The measure undoes a former provision that gave Dominion the flexibility to skirt refunds on coal and natural gas plants retired early.
The bill is seen as a key example of the Democrat-led legislature standing up to Dominion, despite nearly a decade of successful lobbying from the utility.
HB 528 would allow a neutral third party to manage the cost of retiring coal plants by establishing a recovery period that "best serves ratepayers," according to the bill, introduced by Del. Suhas Subramanyam, D. The utility fought hard against this measure, according to advocates for the bill. Under the current law, Dominion is allowed to recover as a one-time expense the remaining balance of retired units, without refunding the overearning to customers, Subramanyam said.
"Today is the first time that a bill that Dominion has opposed has made it out of the Senate in at least a decade," Cassady Craighill, spokesperson for Clean Virginia, told Utility Dive. "It's really hard to overstate how dominant Dominion has been for so long. These legislators have been taking a lot of money from Dominion." The change is largely thanks to a new class of delegates, Craighill said, following the state's November elections, establishing "an appetite to pass something really big like energy reform." "This bill would have never passed in previous years, because of the opposition from regulated utilities," the bill's sponsor, Subramanyam, said in a statement. The Virginia Senate initially voted 27-13 on HB 528 on Wednesday before legislators quickly voted to reconsider, facing pressure from five Dominion lobbyists outside the Senate chamber to delay a final decision, according to the Associated Press. The bill is on its way to the governor's desk after the House accepted the Senate's amendments on a 50-43 vote.
Last month, the House voted to extend consideration of HB 1677 to 2021, giving legislators a year to consider ending Dominion's monopoly on electric generation. Supporters of the bill see this as a win, adding that the utility has previously been able to stymie deregulatory efforts. The extra year can be an advantage to a growing coalition of supporters for the bill, Craighill said. Clean Virginia is one of the original members of the Virginia Energy Reform Coalition established in 2019.
Virginia to Shutter Coal Plants by End of 2024
https://www.virginiamercury.com/2020/03/02/after-intense-dominion-lobbying-senate-panel-kills-bipartisan-fair-energy-bills-act/ This bill would have restored a system of electric utility rate review that could have returned hundreds of millions in overearnings to customers of the Investor-Owned Utility. Advocates have argued that such a review, known as a Chapter 10 review in reference to the portion of Title 56 of the state code that outlines it, is necessary to "reset" Dominion's base rates after several decades of overearnings. In a letter dated Jan. 27, SCC Director of Utility Accounting and Finance Kimberly Pate estimated that since 1994, Dominion has overearned approximately $3.4 billion, with about $1.3 billion of that returned to customers as refunds or rate credits. A Feb. 11 letter from Pate estimated that if the company's most recent haul of overearnings, from 2018, was refunded, the average customer using 1,250 kilowatts per month would see a $7 reduction in their monthly bill. "This is about protecting the consumer, protecting the ratepayer. … That money belongs in the pockets of the people of Virginia," Jones told the Senate Commerce and Labor Committee.