21-group initiative known as Toward Equitable Electric Mobility (TEEM) said they would develop model policies this year for four states — Colorado, Illinois, North Carolina and Virginia — that would hasten the wider use of electric and low-carbon transportation. Today, one of the initiative's leaders is releasing a "playbook" with lessons learned from California, one of the few states funding zero-emissions pilots for "disadvantaged" populations, which the state defines through a formula assessing income, pollution and other socioeconomic factors. California has directed state cap-and-trade funds toward electric car shares in marginalized urban neighborhoods and volunteer-based cab services in rural farm communities, for example. TEEM marks one of the first major efforts to compose a script on EVs for environmental justice advocates, who have sometimes struggled to mesh the low-emissions benefits of battery vehicles with their expensive price tags and high-end image. "A transportation revolution has begun, but if we're not careful we risk a sort of 'transportation redlining,' in which new, clean mobility options go to the white and wealthy first," said Isa Gaillard, environmental equity program manager at the Greenlining Institute. Greenlining, a racial justice nonprofit based in Oakland, Calif., is coordinating the initiative — what it calls a "community of practice" — along with Oregon-based nonprofit Forth Mobility. TEEM's initial members include state chapters of the Sierra Club and the NAACP, as well as utility watchdogs, transit advocates and public health organizations. The plan comes as the Biden administration has yet to release full details of its environmental justice policies. One key promise made by Biden on the campaign trail was to set aside 40% of all clean energy funds to benefit disadvantaged communities — a pledge widely interpreted as inclusive of clean transportation. A federal interagency council, created by executive order in January, is slated to publish recommendations on how to implement that 40% goal by late May. […] TEEM's goal is to produce concrete, state-specific policy recommendations, said Gaillard. That's particularly true for states facing tricky questions around EVs and equity, including Virginia, which is still contemplating whether to join a regional cap-and-invest program for transportation emissions, and North Carolina, which Gaillard says groups "wanted to understand the rural-urban divide."
March 17,2021
PORTLAND, ORE. – Forth and The Greenlining Institute have created the Toward Equitable Electric Mobility (TEEM) community of practice that aims to develop a national agenda for equitable electric mobility.
TEEM includes 21 organizations from across the U.S.focused on equity, public health, transportation, and clean energy. The cohort will build on local and state-level policy and harnesses the potential of growing Federal support for environmental justice and clean transportation as the Biden administration's clean transportation commitments open up new fields of possibility.
TEEM's peer-to-peer advocates will share best practices and develop strategies to advance electric mobility and engage local stakeholders to ensure that implementation on transportation programs happens in an equitable and efficient way.
The Biden Administration's recent Executive Order on addressing climate change outlined an ambitious set of proposals to spur the transition to electric vehicles, promote clean energy jobs, and deliver environmental justice.
"TEEM's work is based on the belief that we must engage with local stakeholders on these proposals so that implementation happens in an equitable and efficient way," said Alexa Diaz, Program Manager at Forth. "It is vital that we learn from the existing electrification and clean energy movements already happening across the country and build networks to share best practices and coordinate regional efforts."
TEEM will focus efforts on building community in the cohort and setting the foundation for equitable electric mobility policies and programs in Colorado, Illinois, North Carolina and Virginia before increasing the scope of the program to additional states. We will also share best practices and lessons learned from Greenlining and Forth's work in California and Oregon.
TEEM will:
Build capacity for equity-focused and mainstream environmental organizations through funding and technical training on topics around racial equity and electric mobility
Foster relationships between equity-focused and mainstream environmental and transportation organizations
Provide state-specific policy strategizing for equitable electric mobility
Co-develop equitable clean mobility tools, resources, and strategies
"A transportation revolution has begun, but if we're not careful we risk a sort of 'transportation redlining,' in which new, clean mobility options go to the white and wealthy first," said Isa Gaillard, environmental equity program manager at The Greenlining Institute. "For both justice and the state of our climate, we have to do better, and that's what TEEM is about."
"SEEA is grateful to be a part of the Towards Equitable Electric Mobility initiative working to ensure that every person benefits from cleaner transportation," said Anne Blair of the Southeast Energy Efficiency Alliance (SEEA).
More information can be found here. Please contact program managers Alexa Diaz and Isa Gaillard at alexad@forthmobility.org and isa.gaillard@greenlining.org with any questions.
###
Forth is a nonprofit organization advancing electric, shared and smart transportation through innovation, demonstration, advocacy, and engagement. Learn more at www.forthmobility.org. Media Contact: Kevin Friedman – kevinf@forthmobility.org, 503-381-4085
The Greenlining Institute works towards a future where communities of color can build wealth, live in healthy places filled with economic opportunity, and are ready to meet the challenges posed by climate change. Learn more at www.greenlining.org. Media Contact: Bruce Mirken – brucem@greenlining.org, 415-846-7758
Forth and the Greenlining Institute launched the Towards Equitable Electric Mobility (TEEM) Community of Practice in 2020. TEEM consists of a peer-to-peer community of advocates to share policy goals, build capacity, and develop a mutual commitment towards advancing racial equity in electric mobility and climate change goals. The first cohort includes organizations from Colorado, Illinois, North Carolina, and Virginia.
Email project managers Alexa Diaz and Isa Gaillard for more information.
The current transportation system presents challenges for racial equity, access, and climate change goals. It is the largest source of air pollution in the United States, with environmental and health implications disproportionately experienced in low-income communities of color. For many, poor access to transportation is a barrier stemming from policies that have discriminated on the basis of race. Today transportation is the second-highest household expense for most people, and a person's commute time is the most critical factor in their chances of escaping poverty.
Innovative programs utilizing electric transportation can address many of these challenges. The formation of partnerships between racial equity advocates and traditional environmental organizations is vital to ensure that such programs are approved, funded, and implemented successfully. If transportation and electrification programs are designed to work for historically underserved communities, they will work better for all communities and will maximize their environmental and economic benefits.
Purpose
We aim to establish a community of advocates to share policy goals, build relationships and develop mutual commitments towards advancing equity, electric transportation, and climate change goals.
A Community of Practice Is: A group of people that share a collective overall view of an issue and yet bring their individual perspectives on any given problem to create a social learning system that goes beyond the sum of its parts. TEEM will provide hands-on support directly to member organizations in up to five states from across the U.S., while also building a community among these teams in which they can learn from and support one another across state lines.
Benefits to Participating Organizations
Build and expand relationships within your state and across states through regular convenings and activities that are planned and facilitated by the Greenlining Institute, Forth, and Upright Consulting Services
Participate in co-learning opportunities with experts in mobility equity, electric vehicles, policy advocacy, and campaign development and implementation (among many other topics)
Connect with a network of leaders, including representatives from Bloomberg American Cities Climate Challenge, Urban Sustainability Directors Network, and EVGridX
Receive regular support and feedback on your organization's policy advocacy efforts in the form of writing workshops, equity trainings, and other guided learning experiences
We are committed to advancing equity in all facets of this project, as such, we will fund equity or EJ organizations in each participating state to build their capacity to participate in this project.
Colorado
– Colorado Cross-Disability Coalition
– Conservation Colorado
– Energy Outreach Colorado
– Mile High Connects
-Southwest Energy Efficiency Project
emonstration Projects
Industry Acceleration
Consumer Engagement
**
**
Vehicle Charging Innovations for Multi-Unit Dwellings
The VCI-MUD project is entering into the formal demonstration phase of the innovative technologies in nine sites around the United States.
We are collecting usage data of the MUD sites participating in the project. Additionally, the project team is conducting surveys and interviews with site-hosts and building residents to better evaluate user experiences for these innovative technologies.
The project team is also assembling an MUD Charging Toolkit that will help residents, building managers/owners, electric utilities and local governments in acquiring EV charging.
MUD EV Charging Toolkit Update:
The toolkit will be sent along with a survey in Q2 of 2021. Please feel free to contact Eric Huang for more information.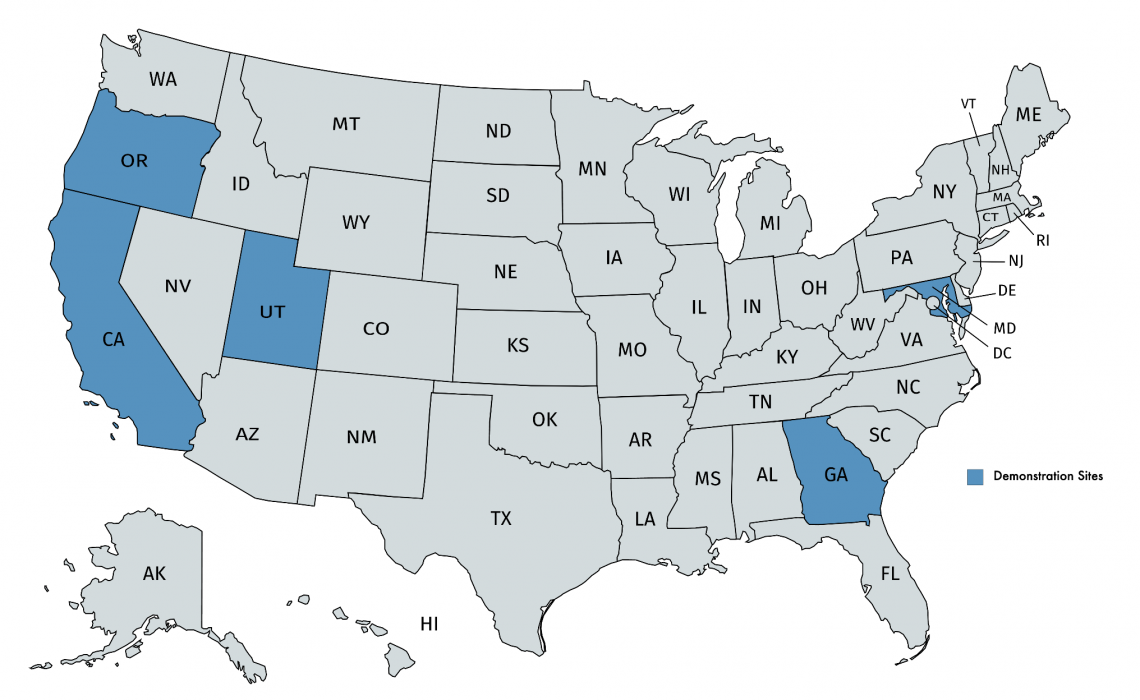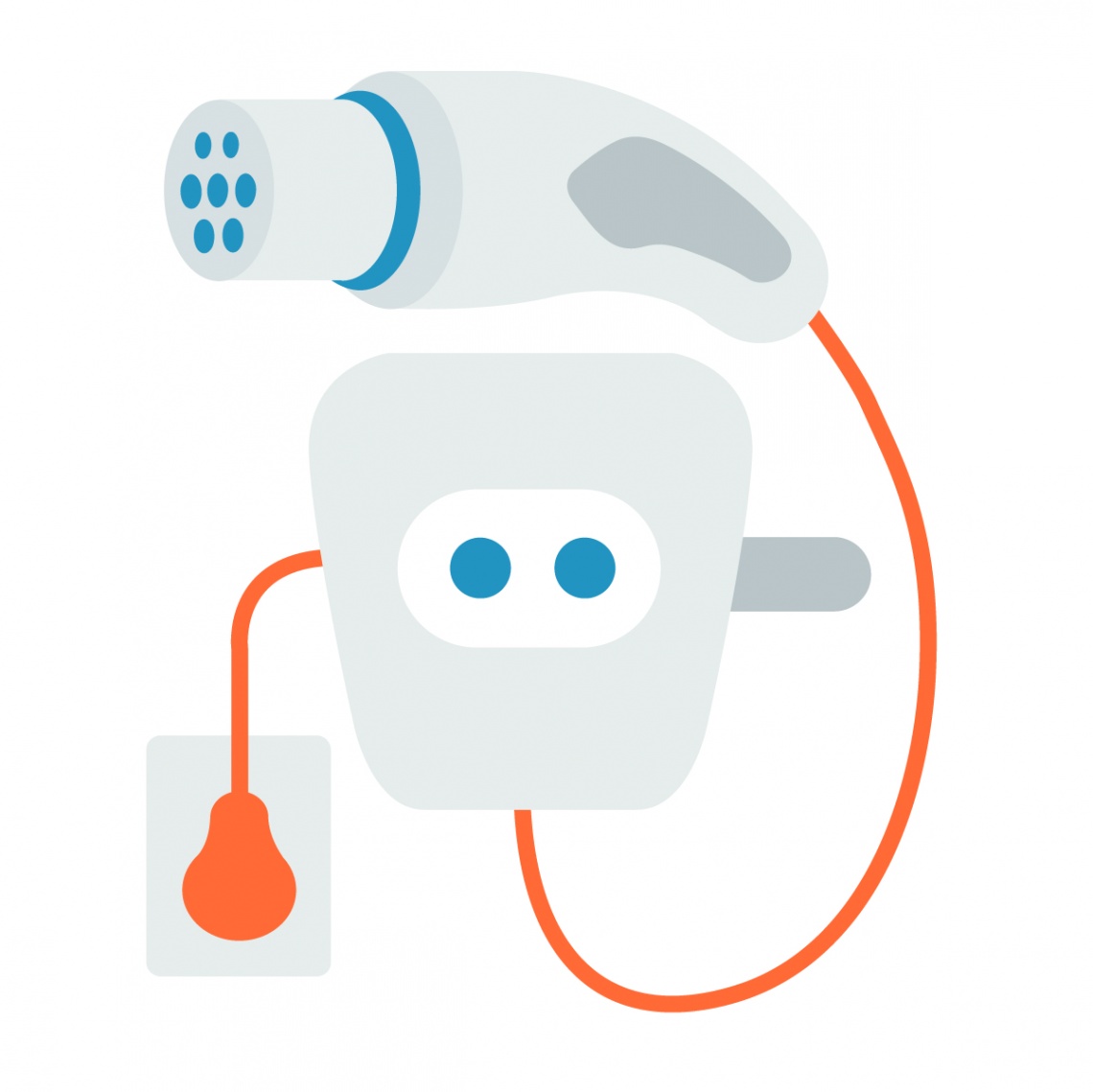 Charging up at home.
The ability to charge one's vehicle at home is an important amenity for the increasing number of renters and tenants who drive electric or hybrid vehicles. Providing charging at a multi-unit dwelling (MUD) helps to attract and retain tenants while accelerating the adoption of electric and hybrid vehicles.
Why install charging stations?
Attracts and retain tenants
Prepare for future mass adoption of Plug-in Electric Vehicles
Potential extra source of revenue from visitors
Earn points towards LEED and other sustainability certification
Lower your building's carbon footprint and attract like-minded tenants to the community
The International Code Council (ICC) passed EV-readiness requirements for new residential buildings in the International Energy Conservation Code (IECC), which will be adopted by code agencies around the country.
MUD EV Charging Roadmap
Stakeholder Activation
Planning and Siting
Permitting
Accessibility
Grid Connection
Installation, Commissioning, and Operation
2020 Hindsight, 2021 Hope for Clean Transportation
By Gina Coplon-Newfield, Katherine Garcia, and Morgan Ellis January 19, 2021FacebookTwitterEmail
While we focus on the current attacks on our democracy, we face simultaneous threats to our climate safety — communities are suffering from storms, wildfires, extreme heat, and droughts that are worsening unabated. With the transportation sector making up the largest share of greenhouse gas emissions in the US, and transportation pollution posing major risks to our health, ramping up our clean transportation policies will be vital to ending the climate crisis and building healthier communities. We're looking back at the clean transportation progress made in the rearview mirror of 2020, a difficult year, and envisioning what is possible and important to achieve in 2021 — a year that already promises to continue to be difficult, and yet filled with much-needed progress.
Looking Back at 2020
Even with a pandemic raging and our economy severely hampered, we secured some important clean transportation achievements in 2020. This includes commitments by ride-hailing giants Uber and Lyft that they will shift to all-electric rides in the US by 2030 and work to support public transit. Following advocacy led by community groups to prevent "diesel death," California passed the Advanced Clean Trucks Rule, which will ensure that all trucks in the Golden State will be clean and electric by 2045.
Meanwhile, we now have more than $3.5 billion in utility sector electric vehicle (EV) programs approved or proposed in nearly 30 red, blue, and purple states, including more than $1.4 billion approved in 2020 alone in New York, Minnesota, California, South Carolina, and elsewhere. These investments will result in EV charging infrastructure at workplaces, in low-income neighborhoods, and at transit hubs. Many of the programs include provisions that will ensure that the electricity used to charge EVs will increasingly come from renewable sources.
Last year was a devastating year in the public transit arena, including cratered revenue streams for already struggling transit agencies and increased adversity for transit riders and workers, particularly Black Americans, who make up nearly 30 percent of US bus drivers and essential workers. But there were some bright spots, including upwards of $2 billion approved for a new electric light rail project in Minnesota's Twin Cities, nearly $40 billion in relief funding allocated to transit agencies through the March and December Congressional COVID-19 packages, and several new transit and land use programs passed through ballot initiatives in November.
Looking Forward to 2021
Turning toward 2021, this is an acceleration moment for electric vehicles and an essential year to save public transit. We are one day away from having a federal administration that trusts science, has a bold climate agenda, and understands the need to urgently advance clean mobility by making EVs accessible to everyone and investing in public transit.
Trump's reversal of the clean car standards prioritized auto industry profits over public health. Reversing this dangerous rollback must be an administrative priority. But we can't stop there. Developing new clean car multi-pollutant standards will put us on a path so that 100 percent of new vehicle sales will be zero-emission before 2035. A rapid transition to zero-emission vehicles is imperative for our health and climate and will create more family-sustaining auto industry jobs in this country. We are also poised to urge the federal government to expand the federal EV tax credit and install a robust EV charging network.
What Biden and States Must Do
Reduce Pollution from Cars, Trucks, and Buses
The Biden Administration must immediately restore the waiver that gives California the authority to set clean car standards, ensuring that California and the many states that have adopted these standards can continue to reduce air pollution and protect public health. We'll be demonstrating public support for new states like Minnesota, Nevada, and Virginia joining the clean cars program. At the same time, we'll continue to pressure automakers and dealers to deliver zero-emission vehicles for car buyers at all income levels and increase their marketing and advertising for EVs.
After the Advanced Clean Trucks (ACT) rule passed in California last summer, 14 states and DC signed a Medium- and Heavy-Duty Zero Emission Vehicle Memorandum of Understanding pledging to ramp up the transition to 100 percent electric trucks and buses. Now California must secure a new waiver for that program and help states nationwide implement clean truck commitments and adopt the ACT regulation.
We must also push the federal government to develop truck emission standards to tackle toxic truck pollution. As health-threatening freight pollution disproportionately impacts Black and Brown communities, we urge the Biden Administration and state governments to put communities first and engage meaningfully with environmental justice groups to shape the policies to reduce truck pollution.
Our team and allies are gearing up this year to secure bold EV proposals and approvals by utilities and regulators in states such as Pennsylvania, Massachusetts, North Carolina, Minnesota, Michigan, Illinois, New Mexico, New York, Nevada, and California. In fact, we've already hit the ground running with a $110 million program approved last week in Colorado that will lead to 20,000 new EV charging units at workplaces, low-income communities, and elsewhere.
We're also looking forward to successfully pushing for transit agencies in places such as Massachusetts, Virginia, and New York to make long-term commitments to fully electrify their bus fleets. Meanwhile, we'll be building on calls for school districts to electrify their school bus fleets, so children and the communities where they live can start to say goodbye to dangerous diesel bus pollution.
Invest in Public Transit & Getting Around Without Cars
Looking beyond cleaning up vehicle pollution, the US must also invest in expanding public transit access and options for active transportation. Communities should protect and expand transit so that everyone is able to safely and reliably get where they need to go. While overall transit ridership decreased due to the coronavirus stay-at-home orders, many people still rely on public transportation for essential trips to work, the grocery store, or the doctor's office.
Now is not the time to close train stations or cut bus routes. The Sierra Club is participating in the Transit Equity Day events on February 3-4 to honor Rosa Parks and voice our support for public transit as a civil right. We are also continuing to advocate for "complete streets," a system for designing streets for everyone, including pedestrians, cyclists, and transit riders.
The results of the general election in November and the Georgia runoff this month have revived our hope for transformational climate action in Washington, DC and in state legislatures across the US. We're grateful for your hard work to help elect climate champions to bring about this moment where we have the opportunity to enact lifesaving clean transportation policies.
---
Gina Coplon-Newfield is the Director of the Sierra Club's Clean Transportation for All campaign.
See more stories by this author
Katherine Garcia is the Deputy Director of National Policies for the Sierra Club's Clean Transportation for All campaign.
See more stories by this author
Morgan Ellis is the Deputy Director of State Policies for the Sierra Club's Clean Transportation for All Campaign.
See more stories by this authorMore Stories About: transportation, electric vehicles, see all stories