"I never thought I would win," she says, sitting in the modernist architectural splendor of the University of Iceland multicultural institute that bears her name in Reykjavik. "I just wanted to prove a woman could run."
But in August of that year, she became the first female elected head of state anywhere in the world. Reflecting on the impact of her 16-year tenure, she has no time for false modesty.
"If I may say so, because I hear it all the time, it changed everything," says the 87-year-old. "Women thought, if she can, I can. In my advanced age, women still thank me for being a role model. "
In this small nation, there is a near-unquestioned conviction based on decades of evidence that electing women to positions of power benefits women and families. And at a time when American women, galvanized by the election of Donald Trump, are showing unprecedented interest in entering the political arena themselves, Iceland can provide both a roadmap and a promise for what's possible.
Iceland's lesson for America is clear: When women win elections, everyone wins.
"There is absolutely no doubt that there is an equivalency between more gender-balanced political representation and better policies for women," says Brynhildur Heiðar, executive manager of the Icelandic Women's Rights Association. "Parental leave, day care, the gender pay gap – none of these were seen as major issues before women ran for parliament."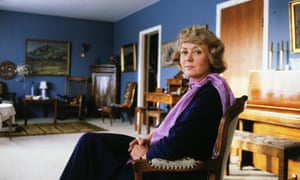 After Finnbogadóttir made history in 1980, female political participation in Iceland soared, leading it to become the most gender-equal parliament in the world among countries without a quota system. Even after a sharp drop following a snap election in October, women still make up 38.6% of the governing body – and this month feminist Katrín Jakobsdóttir emerged its new prime minister.
It's no coincidence that last year Iceland was ranked the most gender equal country in the world by the World Economic Forum – for the ninth time – and The Economist recently named it the world's best place for working women.
By contrast, after the 2016 election, the US dropped from 52nd to a dismal 104thin the world for women's political representation. Today, women hold just 19.6% of the seats in Congress – 21.0% in the Senate and 19.3% in the House of Representatives.
The US also remains the only industrialized nation that does not guarantee workers paid maternity leave. Full-time childcare costs 85% of the median rent in some regions. And the country has the worst maternal death rate in the developed world.
It's injustices like these that have stoked growing political activism among liberal American women. Emerge America, which aims to boost the number of Democratic women running for office, has reported an 87% increase in applications to its training programs. Emily's List, an organization dedicated to helping elect pro-choice Democratic women, said more than 22,000 women have expressed interest in running for office since the election – up from less than 1,000 women in the year before. In Virginia, the 100-member House of Delegates will jump from from 17 women members to 28 next year, including first two Latinas to hold seats in the Virginia assembly.
"There is definitely momentum," says Erin Loos Cutraro, founder of She Should Run. "There's a sense of urgency among women to both fix what is broken and provide their experience and perspective to create healthier government."
Research supports this urgency: A paper by Georgetown University political scientist Michele Swers found that liberal female legislators co-sponsored an average of 10.6 bills related to women's health — an average of 5.3 more than their liberal male colleagues. (Incidentally, a Stanford University study also showed that female Congress members simply get more stuff done – passing, on average,twice as many bills as male legislators in one analyzed session of Congress.)
The link between legislators and female-friendly and family-friendly policies is long accepted in Iceland, says Heiðar. "From our perspective there is no doubt that women in parliament drive policy for women."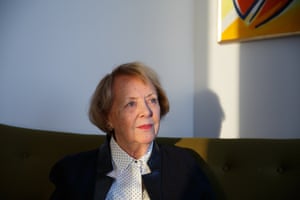 A historical look at key policies in the nation appears to back this up. In the 1990s, full-time, highly-subsidised daycare became available for all children aged two and older after the election of several parliamentarians from the Women's Alliance, a women-centred political party, and the election of Finnbogadóttir the decade before.
In 2000, by which time a third of MPs were women, a new law introduced a nine-month parental leave, which gave both mothers and fathers three months of paid leave each, plus an additional three months to split between them. At the time it was the longest amount of paid leave given to fathers anywhere in the world. "It changed society overnight," says Ólafur Stephensen, secretary general of the Icelandic Federation of Trade and a father of two.
The next big push came after the 2008 financial crisis, which saw Iceland's banking system collapse, creating a severe economic depression. In the election that followed in 2009, women took 43% of the seats, and Jóhanna Sigurðardótti became the country's first female prime minister – and the world's first openly lesbian head of government.
"Because things were such a mess in 2009, the increase in women went almost unnoticed," says Heiðar. "But we went from being a 'normal' democracy to a gender-equal parliament overnight – it was a fantastic victory." The country briefly achieved gender parity in 2016, 101 years after Icelandic women first got the vote.
In the years that followed, new laws introduced quotas for women on company boards, a ban on strip clubs and the purchase of sex, the removal of perpetrators of domestic violence from the family, and a recent push to make employers prove equal pay.
Female political representation empowers other women at the top of other fields too, says Sigríður Björk Guðjónsdóttir, Reykjavik's first female chief of police. Since ascending to the post in 2014, she has made violence against women and girls a priority.
So can American women take any messages of hope from this pioneering micro-state of 330,000 people?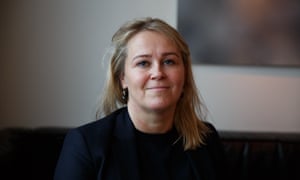 Auður Styrkársdóttir, former director of Iceland's Women's History Archive, can see some parallels between the Women's March on Washington – which saw 500,000 people descend on the US capital and another 1.5 million join them in hundreds of cities across the world – and Iceland's 1975 Women's Day Off, which experts cite as a momentous event in the fight for women's rights.
On that day, a fifth of the country's female population, around 25,000 women, gathered on the streets of Reykjavik to protest low pay, lack of political representation, and domestic drudgery. At the same time, an estimated 90% of Iceland's female population went on all-out professional and domestic strike throughout the country. "It was a turning point for everybody," says Styrkársdóttir.
If the tiny nation has anything to teach the States, it is this: don't give up. "Just keep going," says Styrkársdóttir. "Icelandic women aren't here because it was handed to us – we had to fight all the way, and we are still fighting."
And even in a country with as proud a heritage of gender equality as Iceland, progress can falter. As well as the drop in female politicians in the last election, the gender pay gap is still 16%. Professions remain starkly gendered. And the number of men taking paternity leave has been falling, from 90% in 2008 to 74% in 2016, after the country lowered the amount of money fathers can collect following the economic crisis.
Iceland is lucky, perhaps, that it has champions like Finnbogadóttir to encourage a younger army of women to carry on the fight.
"I think this current result is a coincidence and I think next time it will be better," she says, steely-eyed. While equality in political representation is not mandated here, it has come to be expected, she adds. "It is not a law, but it is what is morally acceptable. We need women in power – in society, when women have a voice, everything changes."