A decade after Drake's Well struck oil in Pennsylvania, a gasoline-powered internal combustion engine was attached to a pushcart. It wasn't long before the automobile was born. By 1900, about 4,000 cars lumbered down the dirt roads of the United States. By 1913, Model T Fords were falling off assembly lines. War pushed the new technology further into the future. It was American and British oil-fueled machines that defeated Germany's coal-burning operations in World War I, and then again, in World War II.
In 1956, President Eisenhower signed the Federal-Aid Highway Act, authorizing construction of 41,000 miles of interstate highways, the biggest public works project in American history. The bill not only profoundly altered America's topography, it also reshaped the way humans experience it. Lewis and Clark had navigated their way up North America's many natural rivers; after the Federal-Aid Highway Act, Americans would negotiate the country on rivers of oil, experiencing its natural beauty through the windows of cars: cars powered by the petrochemical gasoline, over roads built by the petrochemical asphalt. Oil became the boat and the river. Driving became an inextricable part of America's cultural identity, and as midcentury mass production combined with expendable incomes and the advertising power of television, so did consumerism.OPINION DEBATEWhat should the Biden administration prioritize?
Cheap and easy to manipulate, petrochemicals made into gasoline and diesel, plastics and resins, polyesters and nylons became the stuff of our homes, our clothes, our cars and, weirdest of all, the very food we eat.
In 1918 Fritz Haber had won the Nobel Prize for creating a process, incorporating methane, that made possible the widespread use of nitrogen fertilizers. On a subject that exceeds the resources of hyperbole, this is arguably the most significant scientific breakthrough in the history of mankind. At the turn of the century, there had not been enough found organic fertilizer on earth to sustain the crops needed to feed the world's growing population. Haber's invention fed the crops that fed the planet that allowed the population of earth to, not only survive, but quadruple. Without refined methane, inseparable from the Haber Process, most of us would have never been born. Our grandparents, if they were born at all, probably would have starved to death.
---
Immediately upon his inauguration as the 46th president of the United States, Joe Biden set to work on a bold plan to address climate change. On his first day in office, he revoked the permit for the Keystone XL pipeline and rejoined the Paris Climate Agreement. In his first week, he signed a series of executive orders aimed at putting climate change at the center of American foreign policy and national security and making it a primary focus of his administration's infrastructure and jobs programs.
America's political and media classes today could turn a bologna sandwich into a culture war issue. While 67 percent of the American public sees global warming as a serious problem, it is also certain the Mr. Biden will face serious opposition from Congress, from some Americans and from some news media as he tries to address the issue.
The main argument against a move toward greener infrastructure seems to be that these changes will cost the nation jobs. I went to work in the oil industry because I wanted money, lots of it, and fast, and going to the oil field felt like going to the source of all money.
Not long after I started, I had a conversation with a cranky gin truck driver nicknamed The Wildebeest. His father had also driven a gin truck, and The Beest was literally born in the oil patch, raised in company housing. He told me that if I wanted to work all the time, to essentially do nothing but work, that if I didn't mind missing holidays and birthdays and the occasional anniversary, and that if my body didn't break down from the toil, that if I kept all my fingers and toes, didn't throw my back out, or lose my nose to frostbite and give up, I'd make a decent living in the oil field. For a while.
A stone-cold fact of life in the oil field is that the jobs are hard, and they are temporary. Within a year of my leaving, Williston went bust, and many of my friends were out of work. A lot of workers eventually drifted down to West Texas, chasing the next oil boom. When the pandemic hit, the Permian went bust as well.
I'll just say that I'd find it easier to view arguments around job loss in good faith if the people making them had tried to make these jobs safer, more secure and better paying to begin with.
I'm not a policy expert. Since I left the oil field, I've worked as a bartender, a stage hand, a guitar player, a junk hauler and a furniture mover. Recently, the reading and writing I've done my whole life have been paying off, and I've had the opportunity to make a fair wage writing about things I care about, like the people I met in the patch.
The men and women who work America's oil fields put their lives on the line to put gas in the tanks of our cars. From 2008 to 2017, roughly the same number of oil field workers were killed on the job as U.S. troops in Afghanistan in the same period. Like our soldiers, our oil field workers deserve our nation's respect, our gratitude and, when they need it, our tax dollars, too.
One solution to potential job losses surrounding, for instance, the cancellation of the Keystone XL pipeline would be very easy: build pipelines that actually benefit citizens of the United States. In 2019, North Dakota flared 19 percent of its natural gas production. The amount of open flames burning across the prairie when I lived there was visible from outer space. That gas is still burning now. Investment in infrastructure of pipelines built to support natural gas capture in North Dakota would have the double positive effect of reducing flaring, a huge source of carbon emissions. And it would put the region's men and women to work.
Mr. Biden has also outlined a plan to cap leaky oil and gas wells. Leaky wells are unnecessary, wasteful emitters of carbon dioxide. Again, this has the potential to create well-paying jobs for oil field workers while reducing emissions. Common sense Republicans and Democrats should come together to find these types of win-win solutions to a problem everyone knows we have. This particular plan is as close to a no-brainer as you'll find in politics: jobs good, leaky oil wells bad.
One notable thing Biden's plan does not do is ban fracking. This is good. A fracking ban would put too many people out of work and, as long as our nation's power plants continue to run on natural gas, there is no reason to think it would accomplish its goal. We'd just import more gas from Canada, which might lower U.S. carbon emissions, but would raise them worldwide. Natural gas doesn't move itself.
Now I am certain there are pieces of Mr. Biden's plan that I disagree with. Like most Americans I know, I have both strong progressive and conservative values. I am using this space now not to harp on my disagreements with the new administration but instead to focus on areas where I can envision our politicians coming together. I, like most Americans I know, want my government as well as my friends to roll up their sleeves and get to work.
---
It is ironic to me that, in general, my conservative pals in rural America live much less carbon-intensive lives than the liberal city dwellers I know who obsess over global warming. It may not be a coincidence that the less-concerned folks tend to have better skills to survive a collapsing world: They hunt, they fish, they're handy with guns, some of them have experience growing their own food. But I find it hilarious that for my liberal pals interested in sustainability, their best teacher might just be that conservative cousin with the gun rack in the back of the truck.
I've spent most of my life in cities. But I moved from Brooklyn to Lexington, Ky., at the beginning of the coronavirus pandemic. One of the few people I've regularly seen in person over the past several months is my hairdresser Jessica whose bright eyes and salty sense of humor have had me howling in the barber's chair.
Jessica and her husband run a farm where they grow and can most of their own vegetables, and butcher and process much of their own meat. She views this not only as part of a tradition passed down by the women of her family — she still uses her great-grandmother's canning recipes — and not only as a personally satisfying way to live, but also as a cultural necessity in the fight for a cleaner, healthier planet.
Many of us feel buried under the overwhelming data surrounding climate change. Many of us feel that our individual actions are insignificant in the face of such a monumental problem. If we stop buying single use plastic, we say to ourselves, will that really put a dent in worldwide carbon emissions? The question itself is an existential crisis.
Whether Mr. Biden's full agenda is put in place or not, there is much we, as citizens, can do. Mostly we can do what we can. The cars we drive, the items we have delivered, the trips we take, the clothes we wear, the plastic we use and then toss out, these things not only contribute to climate change, they degrade and destroy our planet in other ways as well. Should wind and solar and electric replace fossil fuels in the next 30 years, will we celebrate this accomplishment by maintaining our habit of littering?
When I asked Jessica about what her and her husband's farm affords her now, it is telling that she doesn't mention stuff. She becomes nearly breathless talking about community and love.
Her friends, she says, are "in awe." They come to learn about pressure canning and preserving. "They get to experience the satisfaction of start to finish meal making, and doing it together is a wonderful experience that I love to share because I truly love to cook and feed my friends and family."
In the oil field, a valued worker is referred to by a sly piece of slang as a "good hand." Good hands knows their job; they show up early, take on the most difficult tasks, do their work well, and don't complain. No one is a good hand all the time, you have to make a hand every day, but the phrase, as I interpret it, connotes the ideal of personal responsibility at the service of a collective good. It is aspirational.
Not everyone is going to be able to own a farm or grow their own food. But as citizens of the world, we must begin to treat petroleum with the respect it deserves. We must value it, like our very lives, as a precious, almost magical, but certainly finite resource. Then we can begin to do the meaningful work that nurtures our planet, nurtures our friendships, and creates lives of joy.
Michael Patrick F. Smith is a folk singer and playwright based in Kentucky. He is the author of the forthcoming "The Good Hand: A Memoir of Work, Brotherhood, and Transformation in an American Boomtown," a book about his time working on the oil fields of North Dakota.
**
Goodbye, gas? The era of electric cars is coming faster than anyone thought.
James Osborne, Staff writerFeb. 4, 2021Updated: Feb. 5, 2021 9:58 a.m.Comments12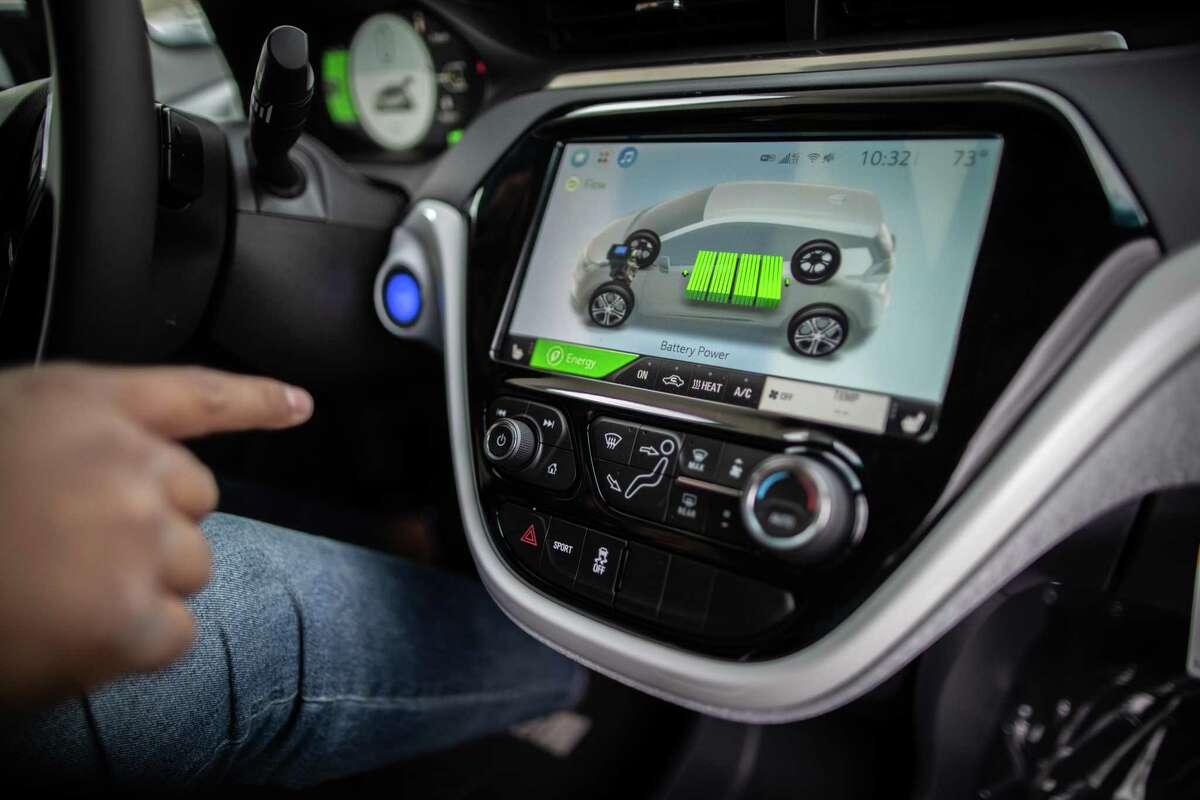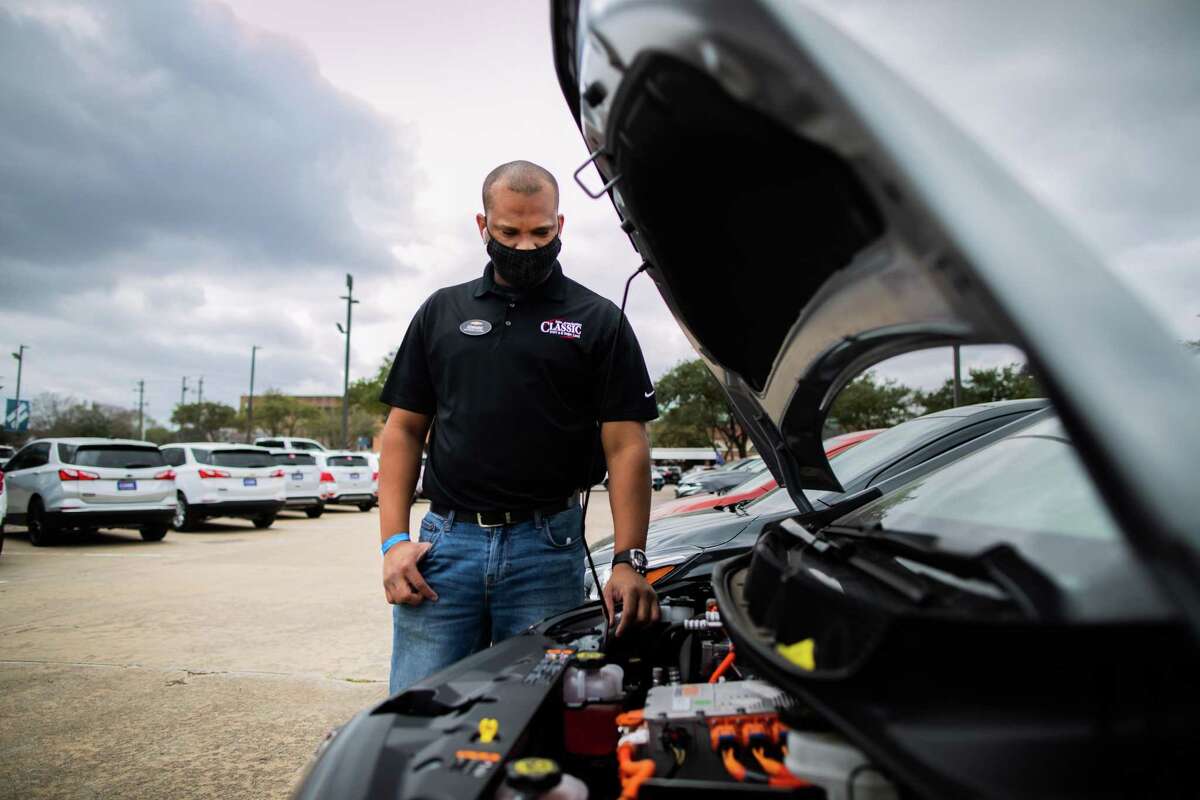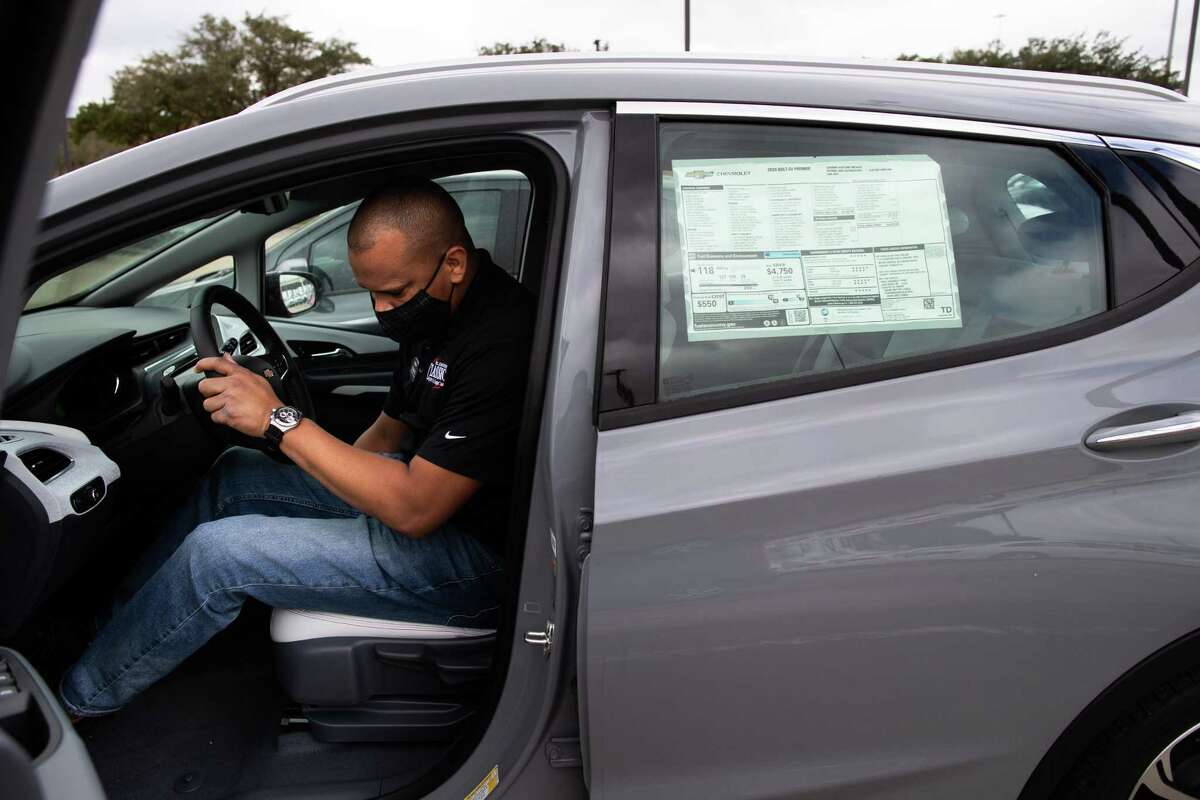 WASHINGTON – One of the questions that has long plagued automobile executives was whether motorists — after a century of pulling into gasoline stations for a near instant fill up — would be willing to switch to electric vehicles typically requiring hours-long charges.
With electric vehicles constituting less than 3 percent of the global auto sales, that question remains unresolved. Governments and automakers, however, are not waiting for the answer. Confident technological advances will ease consumer concerns, they are forging ahead with plans to convert the majority of new car and light truck sales to electric by the 2030s in an effort to avoid the worst consequences of climate change.
Within the next two decades, new cars buyers may not have any choice but electric vehicles, much as Americans in the 1970s had no choice but to buy cars with smaller, less powerful engines after the federal government imposed fuel efficiency standards following the Arab oil embargo, said Devin Lindsey, an automobile analyst with the research firm IHS Markit.
"Everyone wanted a large engine," he said. "But they had to buy the cars. That's all there was."
With China, Europe, and states such as California and Massachusetts imposing electric vehicle mandates, the transition from petroleum vehicles has gained increasing momentum in recent years. That has only accelerated with the election of President Joe Biden, who, since taking office, has ordered the EPA to work on tougher car emissions standards and federal agencies to start buying electric vehicles en masse.
On HoustonChronicle.com: In climate push, Biden bets on cutting fossil fuels while protecting jobs
Auto manufacturers are rushing new electric pickup trucks and sports cars to show rooms, eager to establish footholds in what is expected to be the market of the future — whether they like it or not. The transition gained more speed recently when General Motors announced it would produce only electric vehicles by 2035.
At the Classic Chevy dealership in Sugar Land, owner Jeff Sebastian, said the shift was "a scary thing" for dealers given the low demand for electric vehicles now, but he was confident demand would grow.
"Manufacturers want to be on the forefront," he said. "The batteries are so much more efficient and there's so many less moving parts, which means less maintenance and repairs. The only thing that holds it back is people afraid they can't take long road trips. But once they shorten the charge to minutes and not hours, that's game changing."
Impact on oil
Such a shift to electric vehicles would have long-term consequences for an oil industry that currently provides more than 90 percent of the U.S. transportation sector's energy needs, raising questions about the future of oil drillers and refineries across Texas.
Were governments to institute policies in line with the Paris agreement on climate change, more than 4 million barrels a day of oil would be replaced by electric cars by 2030, according to the International Energy Agency. And as more gasoline-powered vehicles came off the roads, the shift would increase exponentially.
The goal of many governments is to bring the global vehicle fleet to net-zero emissions by mid-century to avoid the worst outcomes of climate change. If new vehicle sales become all electric by the 2030s, the thinking goes, that should be enough time for petroleum-powered vehicles to cycle off the road and into junkyards.
On HoustonChronicle.com: With Biden in power, it's a Lone(lier) Star state in Washington
That prospect is drawing intense opposition from oil and gas executives, as well as Republicans in Congress, who argue Biden's moves on electric vehicles represent a forced technological shift that is likely to end in economic disaster.
Following GM's announcement last week, Tom Pyle, president of the American Energy Alliance, which represents oil and gas and other energy companies, said, "In no way should any taxpayer be responsible for GM's ability to achieve — or fail to achieve — their corporate goal of an all-electric light duty fleet by 2035."
The task of overhauling the transportation sector is rife with logistical challenges in line with the shift from the horse and carriage a century ago. But they are eminently solvable, experts say.
Worth it
Producing vehicles that run on batteries and not internal combustion engines will require expensive overhauls of traditional car assembly lines, with Ford alone estimating it will spend $11.5 billion on that effort by next year.
Auto executives are calculating the investment is worth it. With battery prices falling 80 percent since 2012, according to the research firm Bloomberg New Energy Finance, the production costs of electric vehicles are close to those of gasoline-powered vehicles, and could go even lower.
"The biggest barrier has been the battery for a long time. And now we're at the tipping point," said Huei Peng, an engineering professor at the University of Michigan. "(Shifting the assembly lines) is going to be very hard, no doubt about it. But in the long run, the number of parts is an electric vehicle is dramatically reduced, and it's easier and cheaper to assemble."
Once electric vehicles begin rolling off factory floors in large numbers, the transition faces another challenge: charging millions of vehicles day in and day out.
Biden pledged on the campaign trail to install 500,000 chargers along U.S. roads and highways. With new fast chargers, an electric vehicle can be fully charged in 10 minutes — about the time it takes to "stretch your legs and get a cup of coffee," said Nat Kreamer, CEO of the clean energy group Advanced Energy Economy.
More: Read the latest oil and gas news from HoustonChronicle.com
Replacing the nation's more than 160,000 gas stations won't come cheap. The fast chargers can cost $100,000 each. In addition, upgrading the power grid to handle the increased demand from electric vehicles is likely to be costly.
In a recent study of California's plan to eliminate petroleum-powered vehicles, that state's energy regulator estimated power demand would increase 15 percent during the night — when the power supply drops because solar panels are not generating electricity.
Biden's $2 trillion climate plan includes investments in modernizing the power grid and advancing battery technology so solar power, for example, could be stored during the day and used at night. Kreamer said there is time to solve such issues.
"The transition time for fleets and passenger vehicles to electric, it's a long enough duration," he said. "The grid is going to be ready."
Wall Street buy-in
Analysts estimate that car manufacturers in North America will produce nearly 1.4 million electric vehicles by 2025, quadruple what they produce now and more than 8 percent of total production, according to IHS Markit.
"Automakers were determined this is going to be our strategy regardless of who is in the White House," said Lindsey, the IHS analyst. "They were saying, 'We know where the automotive industry is going around the world, and it's only a matter of time before the U.S. goes the same way."
Wall Street is buying into that strategy, too. The share price of Tesla, the world's largest electric vehicle manufacturer, is more than $850, up from $62 two years ago, helping make founder Elon Musk the world's wealthiest individual.
Over that same period, shares in Exxon Mobil, the largest U.S. oil company, fell more than 40 percent, leading Exxon to be dropped from the list of 30 blue chip stocks in the Dow Jones industrial average.
Sebastian, the Chevy dealer in Sugar Land, acknowledges that for some of his customers, pickup truck owners who don't care much about fuel efficiency, electric vehicles smack of the underpowered cars of the 1970s.
But he says he's not all that worried. It comes down to the vehicles' performance, he explained, whatever they're powered by.
"If you ask the truck buyers now, they'll say, 'Hell no.' But when the product is out there and in their neighbor's driveway, they'll change their minds," he said. "When you have a truck that goes zero to 60 in 2.8 seconds, and can tow 7,000 pounds, people will adapt real quick."james.osborne@chron.comTwitter.com/@osbornejaNEWSLETTERMorning ReportThe Houston area's best journalism to start your daySIGN UPBy signing up, you agree to our Terms of use and acknowledge that your information will be used as described in our Privacy Policy.LATEST BUSINESS NEWS https://www.houstonchronicle.com/business/energy/article/gas-power-cars-vehicles-electric-covid-texas-15924182.php