Safety advocates say that 30% of traffic collisions involving bikes or pedestrians in Washington, D.C., aren't reported by police. Here's how they're trying to close that data gap. By Laura Bliss, CityLab, Bloomberg, July 15, 2021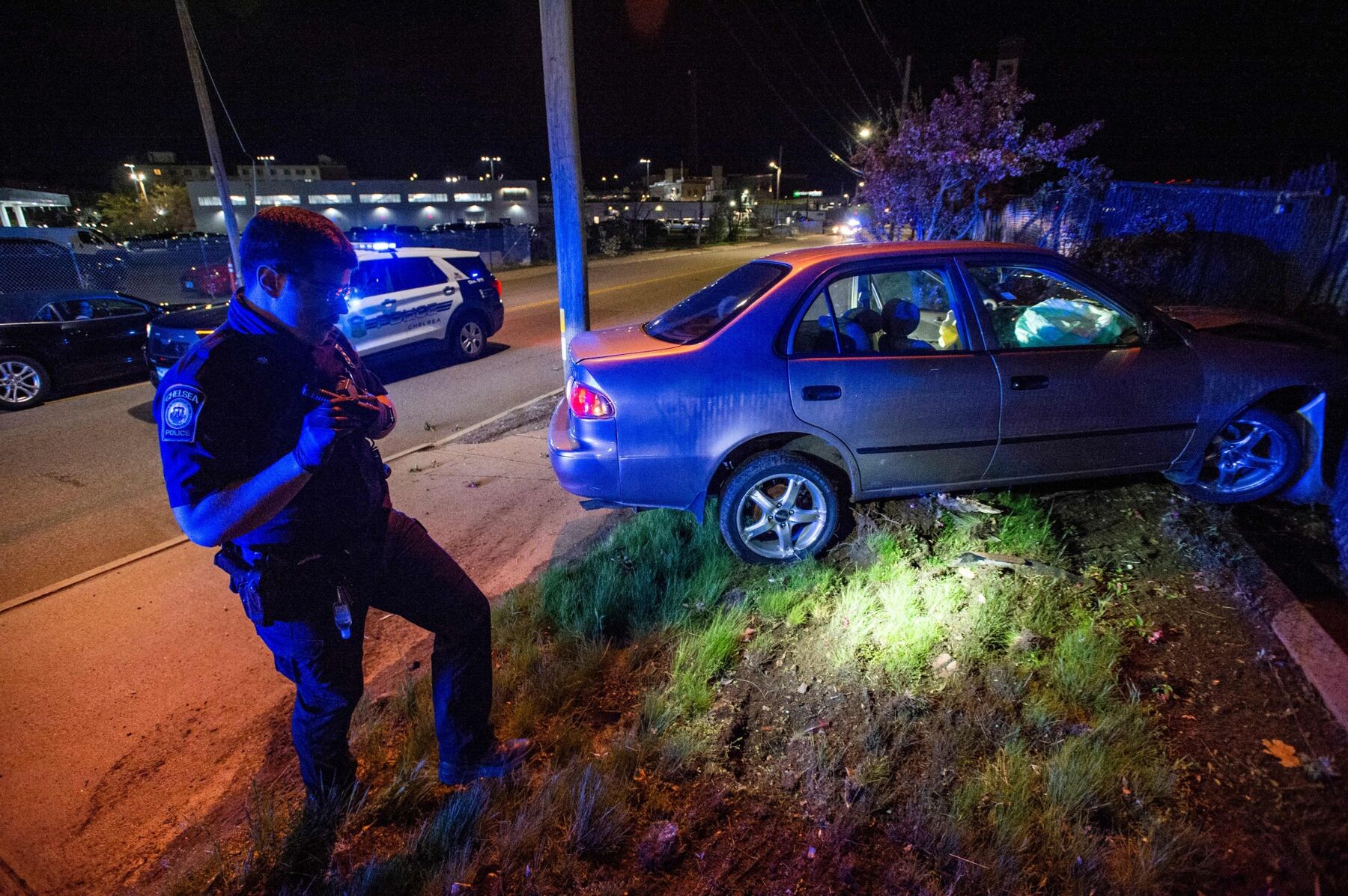 Laura Bliss is a writer and editor for CityLab in San Francisco, focused on transportation and technology. She also writes MapLab, a biweekly newsletter about maps.@mslaurabliss
A hallmark of Vision Zero, the multinational policy platform to eliminate traffic deaths, is its emphasis on numbers. Austin, San Francisco, Los Angeles, and many other cities describe how they target corridors for safer street engineering, driver education, speed limit reductions and other interventions with the phrase "data-driven."
The problem is that the data driving such efforts are rarely, if ever, complete. Most cities rely on local police to record car crashes, including those involving pedestrians and cyclists who are often the focus of Vision Zero programs. But sometimes police officers are never called or never show up. Those involved in a crash may leave rather than waiting for authorities arrive, or they might refuse assistance. That leaves gaps in official knowledge of where traffic dangers lie, which inform Vision Zero efforts to fix them.
Tech-savvy safety advocates in Washington, D.C., came up with an innovative way to fill in some of those blanks. Earlier this year, Charlotte Jackson, a D.C. resident and data scientist, listened to six weeks of local 911 calls on the open-source police scanner website OpenMHZ.com and Pulsepoint, an app that tracks police and emergency responders, to find out how many crashes were left out of Metropolitan Police Department data, which is used by District transportation officials.
Comparing what she heard in the calls to official MPD counts from March 18 to April 30, she found that 265 out of a total of 2,572 vehicle-only crashes, or about 10%, did not end up in MPD's official crash ledger. For the 236 collisions that involved a person outside a vehicle — meaning a cyclist or pedestrian — 71 were unreported, or 30%. In other words, pedestrian and bike crashes were three times more likely to be left out of the city's official crash count — echoing a common complaint in the cyclist community that police attention has a bias toward motor vehicles.
Where Pedestrian Crashes Go Undetected in D.C.
D.C. police data fails to capture more crashes in predominantly Black wardshttps://www.bloomberg.com/toaster/v2/charts/3b42a9e946474062b63b9b30011f4796.html?brand=citylab&webTheme=citylab&web=true&hideTitles=true
Data: Charlotte Jackson/Code for D.C. Crash counts cover May 15-July 12 2021.More fromTo Recognize Black History, Cities Rename Their StreetsThe City Governments That Have Mastered DataHow Philadelphia Plans to Beat the Looming Eviction CliffClosing the Digital Divide May Take More Than Free Devices
What's more, certain parts of the city had much higher rates of unreported collisions. On a public data dashboard that Jackson built with Theo Goetemann, founder of analytics startup Basil Labs, more recent numbers covering May 15 to July 12 show that in Wards 7 and 8 — where more than 90% of residents are Black — nearly 37% and 35% of crashes went undetected by the powers-that-be. That could be due to the extremely high levels of distrust in police harbored in many Black communities, Jackson said. Those areas then may not receive the level of attention to safety that they should, perpetuating a lack of investments and disproportionate rates of traffic violence long seen in neighborhoods of color, which often lack street improvements like protected bike lanes and pedestrian infrastructure.
"When someone in Ward 7 submits a traffic safety request, the city will look at the statistics and make a decision on whether to act," she said. "But the correct urgency just will not be there because nearly 40% of crashes never happened, as far as they are concerned." Cities are changing fast. Keep up with the CityLab Daily newsletter.The best way to follow issues you care aboutEmailSign UpBy submitting my information, I agree to the Privacy Policy and Terms of Service and to receive offers and promotions from Bloomberg.
Elaina Gertz, a spokesperson for the Metropolitan Police Department, said she could not comment on Jackson's data without additional information about how she collected it. Asked about the broader issue of underreporting, she said that if someone is involved in a traffic accident, they should report it to MPD. "That's the only way we know if an accident occurred for traffic safety planning purposes," she said. The District Department of Transportation did not respond to a request for comment in time for publication.
Now, Jackson and her colleagues have set up a software program that automatically scrapes emergency call data as well as data from Twitter and other sources to produce a daily count of reported versus unreported crashes. She said the hope is that this work can be replicated by groups in other cities.
It's not the only effort out there to expand the Vision Zero data universe as many U.S. cities have struggled to reduce traffic deaths, even during the pandemic. San Francisco's departments of public health and transportation have pioneered an effort to join police crash data with hospital case data. New York City puts telematics on city vehicles that can detect and help reconstruct collisions, while the automaker Ford is working with Michigan State University to test whether connected vehicle technology can be used to transmit crash data to cities faster than police can. Philadelphia officials conducted extensive public outreach to inform a recent Vision Zero strategy update instead of relying on numbers alone, said Leah Shahum, founder and director of the Vision Zero Network, a clearinghouse for traffic safety strategies.
"How do we measure and have accountability for states and cities around traffic safety?" Shahum said. "We need to do that now before we have perfect data. But there is a real understanding now that using only police data is not sufficient."Have a confidential tip for our reporters?
GET IN TOUCHBefore it's here, it's on the Bloomberg Terminal.LEARN MOREUP NEXTHow City Governments Are Using DataLIVE ON BLOOMBERGWatch Live TVListen to Live Radio
The City Governments That Have Mastered Data
The initiative What Works Cities has awarded certifications to 16 additional local governments for how they use data in decision-making.By Marie PatinoJuly 15, 2021, 11:27 AM MDT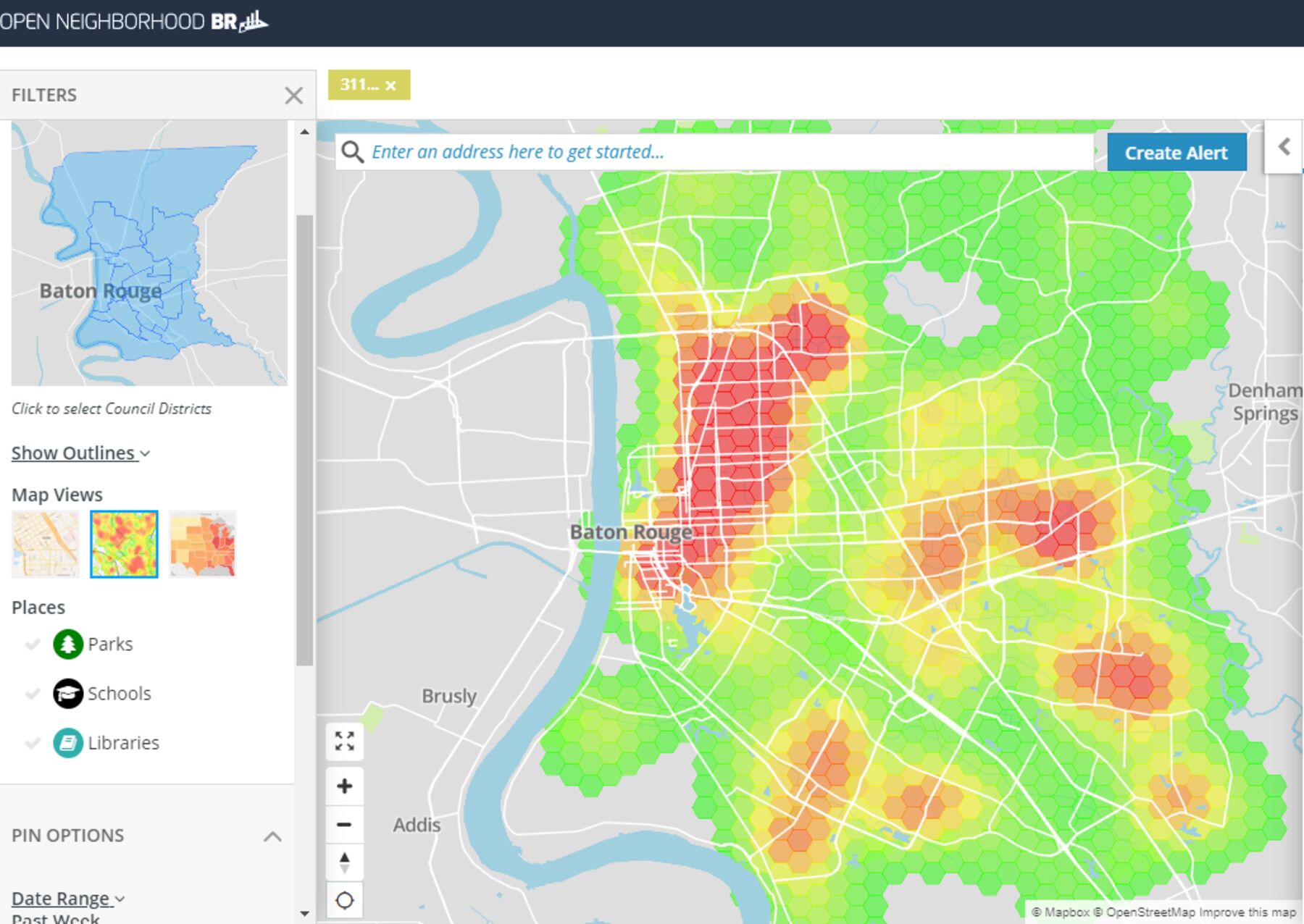 Marie Patino is a data journalist for CityLab in London.@mariepastora
LISTEN TO ARTICLE
3:09
SHARE THIS ARTICLE
In this article
GC1Gold1,815.00USD/t oz.-14.00-0.77%0067528DHOPKINS UNIVERSITYPrivate CompanySI1Generic 1st 'SI' Future25.80USD/t oz.-0.60-2.27%
If one thing has thrived during Covid-19, it is the data dashboard.
Months into the pandemic, city halls, counties and every state across the U.S. had their own spin-off of the initial John Hopkins University dashboard, executed with various degrees of expertise — and usability. Covid dashboards and their more uplifting vaccination successors have also been subject to criticism, from lack of accessibility to underlying data not being easily retrievable. But together, they constitute an important step forward in making information of public health importance more visible.
This wasn't made possible overnight. Data has become central to city hall, and a growing number of municipalities are now integrating it at every step of their decision-making processes. An initiative called What Works Cities, backed by Bloomberg Philanthropies and other partners, certifies cities based on how well they use data, from measuring goal achievement to making information public. This week the program awarded 2021 silver, gold or platinum certifications to 16 new U.S. cities, during a period in which the use of data for governance has proven crucial. (Disclaimer: Bloomberg Philanthropies is the charitable foundation of Michael R. Bloomberg, majority owner of CityLab parent Bloomberg LP.)More fromTo Recognize Black History, Cities Rename Their StreetsHow Philadelphia Plans to Beat the Looming Eviction CliffThe Car Crashes That Go UndetectedClosing the Digital Divide May Take More Than Free Devices
According to a report from Monitor Institute by Deloitte and What Works Cities, city governments that use data also are able to identify the needs of residents more efficiently, and deploy policies where they can have the greatest impact. In San Jose, California, the municipality sent outreach workers in the field to find out what neighborhoods in the city had the least access to broadband. After creating heatmaps of areas that needed more access to the internet, the city placed "small cell sites" in areas lacking them. A similar strategy was put in place in the early days of the pandemic: When schools closed and access to broadband became vital for children to continue learning from home, the city distributed 13,000 hotspots to families.
In Chattanooga, Tennessee, a city that achieved What Works Cities Gold certification this year, the municipality put together a task force
to house homeless veterans. It started by identifying every single member of the population, to be able to reach out and find solutions for every individual. This could not have been achieved without sending out people in the field in the first place to effectively gather information.
At the end of the policy cycle, using data means being able to evaluate results. Municipalities that are proficient at data often have extensive open data portals, making important datasets — like budget allocations or 311 and 911 calls — available to everyone for perusal and analysis. The municipality of Baton Rouge, Louisiana, has released 50 of its most important datasets on its open platform, Open Data BR. Among them: budget information and real-time traffic flows. Residents have, according to the Deloitte report, effectively been using the platform to create their own visualization of the datasets they're interested in exploring.
The latest certified cities bring the total number to 40 since What Works Cities started the certification program in 2018. Since forming in 2015, the group has spent more than $84 million on training, coaching and technical assistance for its 254 local government members.Have a confidential tip for our reporters?
GET IN TOUCHBefore it's here, it's on the Bloomberg Terminal.LEARN MOREUP NEXTThe Lesson of Little Island for Public Parks: Less Is MoreLIVE ON BLOOMBERGWatch Live TVListen to Live Radio
Most Read
The Lesson of Little Island: Less Is More
New York City's new floating park is a showstopper. But what space-strapped residents actually need are spaces that serve as communal backyards. Alexandra LangeJuly 15, 2021, 4:46 AM MDT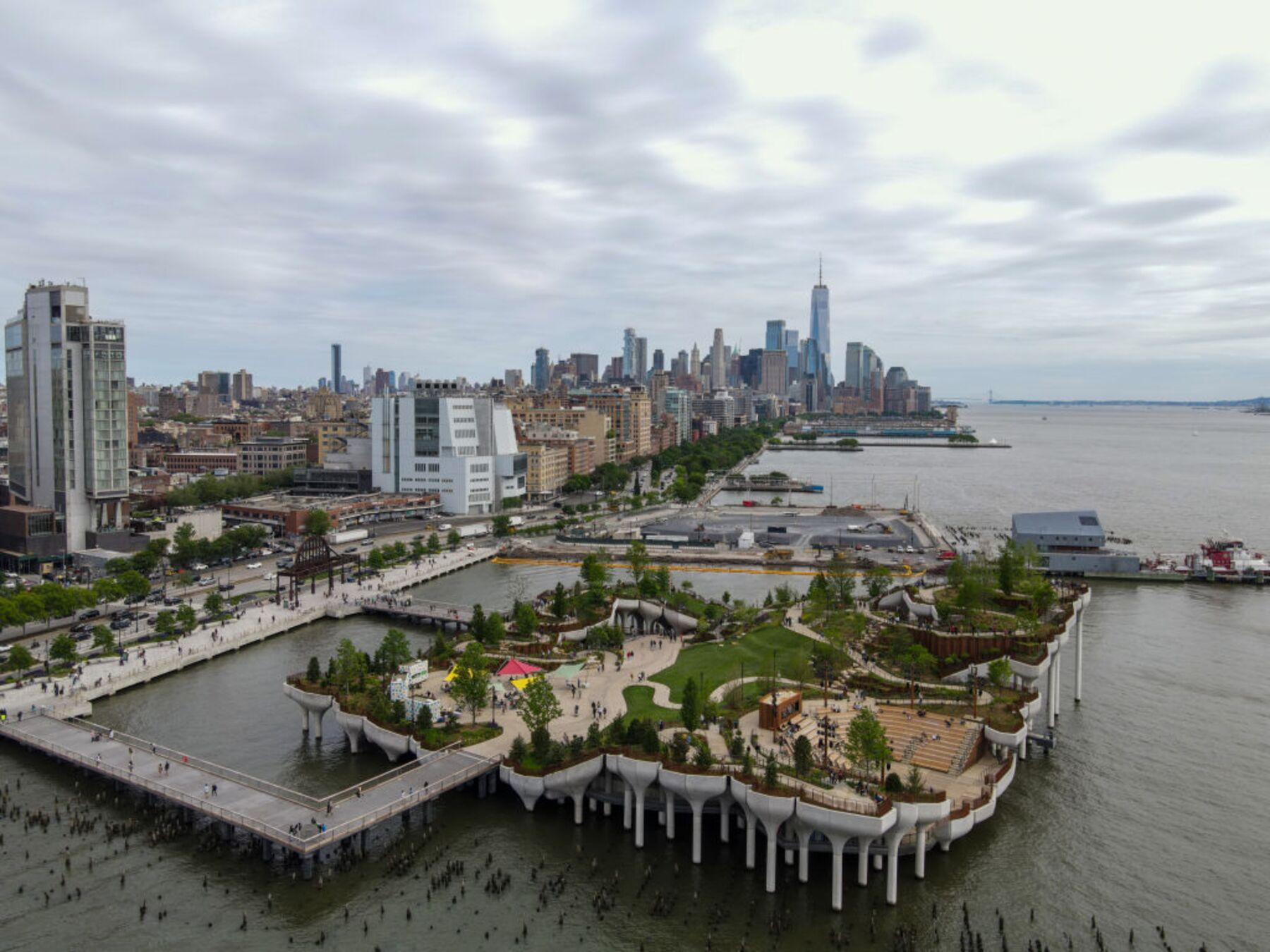 SHARE THIS ARTICLE
In this article
8113882ZHUDSON RIVER PARK TRUSTPrivate CompanyNYTNEW YORK TIMES-A42.71USD-0.10-0.23%
The architecture critics have already called Little Island "a charmer" and "a handmade Eden." The new $260 million park just off Manhattan's west side has been praised for its concrete "tulips," its amphitheater, and its lush and colorful plantings.
But however beautiful the park is at this point, a moment when the sun is shining, the flowers are blooming and New York City is reopening, there's a price to be paid for building what a billionaire wants.
As part of the arrangement between media mogul Barry Diller — the prime mover behind the park's design and development — and the Hudson River Park Trust, the Diller–von Furstenberg Family Foundation has to pay for maintenance and programming costs for the next 20 years, a figure that Diller estimated could add another $120 million. Even if 20 years seems far away now, that's still a big question mark for the future in a city which invests less in parks than many of its peers.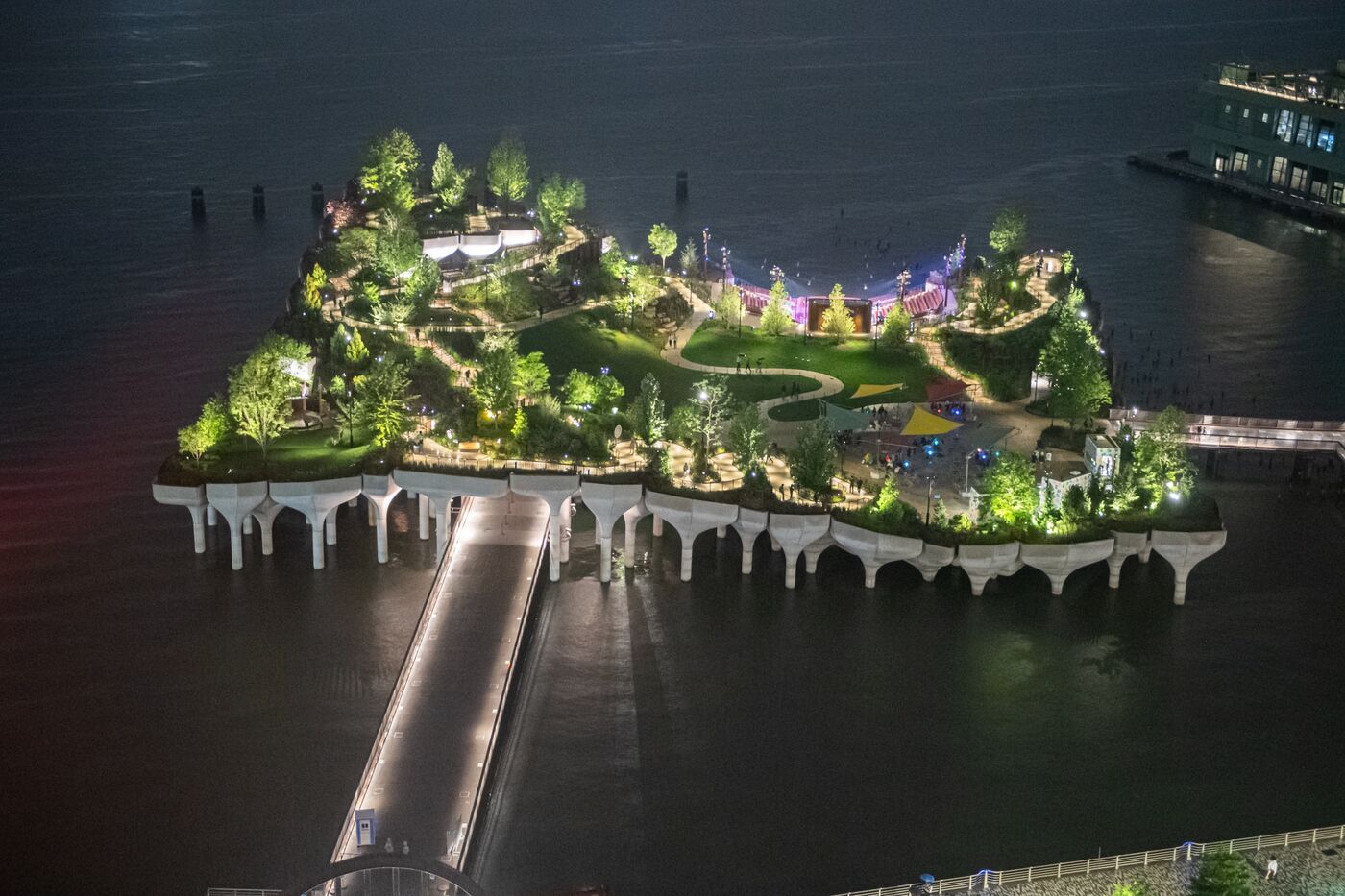 More fromTo Recognize Black History, Cities Rename Their StreetsThe City Governments That Have Mastered DataHow Philadelphia Plans to Beat the Looming Eviction CliffThe Car Crashes That Go Undetected
When New York City parks have long received 0.5% of the city's budget, and lost $84 million to austerity measures in 2020, Little Island sets a terrible example. It is not gated, but it might as well be, given how complicated, how high-maintenance and how bossy it can be. While it may be Barry Diller's ideal park, it doesn't line up with the needs or expectations (or budget) of most of the 8 million plus New Yorkers, many of whom don't have access to private outdoor space and need room to walk, play, party and sprawl. Sometimes spending less can do more when funders ask their designers to lay out the welcome mat … and then walk away.
The principal lesson Little Island ignores is the way urban parks serve as an extension of, and often replacement for, backyards — a role they served even more decisively during the pandemic. In giving the donor what he wants, the designers responded to the needs of the few over the many. The analogy I keep returning to is the billionaire dad who gives his teenage daughter a sports car, trying to buy her love with flash, when what she really wants is a pickup truck to carry around supplies for her projects.
There's something missing from images of Little Island like the one that graces the June 13 cover of The New York Times Magazine. It shows Little Island on opening day, May 21, with visitors snaking up the path and picnicking on the sloping lawn. One World Trade Center in the background completes a double vision of post-traumatic urban rebirth. But what looks like freedom has restrictions galore: No bikes, blades or scooters, no dogs (except service dogs), no music, no offsite alcohol.
The reception of Little Island, both as rendering and as reality, is a textbook case of the process described by sociologist Hillary Angelo in her new book, How Green Became Good. The narrative of the greening of cities, as she describes it, has always been dominated by spectacular urban projects like Central Park. Whatever their time period, "they are constructed as universally beneficial investments in the public good," Angelo writes. It's only more recently that the displacement of Seneca Village, a 200-person community of African American property owners, has become part of the common narrative of what it took to build Central Park.
"Not only do such projects involve huge investments of time and resources that could have been spent elsewhere, they reflect completely naturalized assumptions about the 'good' of nature … which are presumed to be universal in spite of the constraints on users and uses," Angelo tweeted the weekend after Little Island opened.
Those constraints are apparent from the moment you register for a ticket to Little Island, when you also sign away your image rights, fully and in perpetuity. By visiting Little Island, you consent to be part of someone else's show — the park is the stage, the public merely players in it — rather than the open space serving as a backdrop for your birthday, your proposal, your celebration.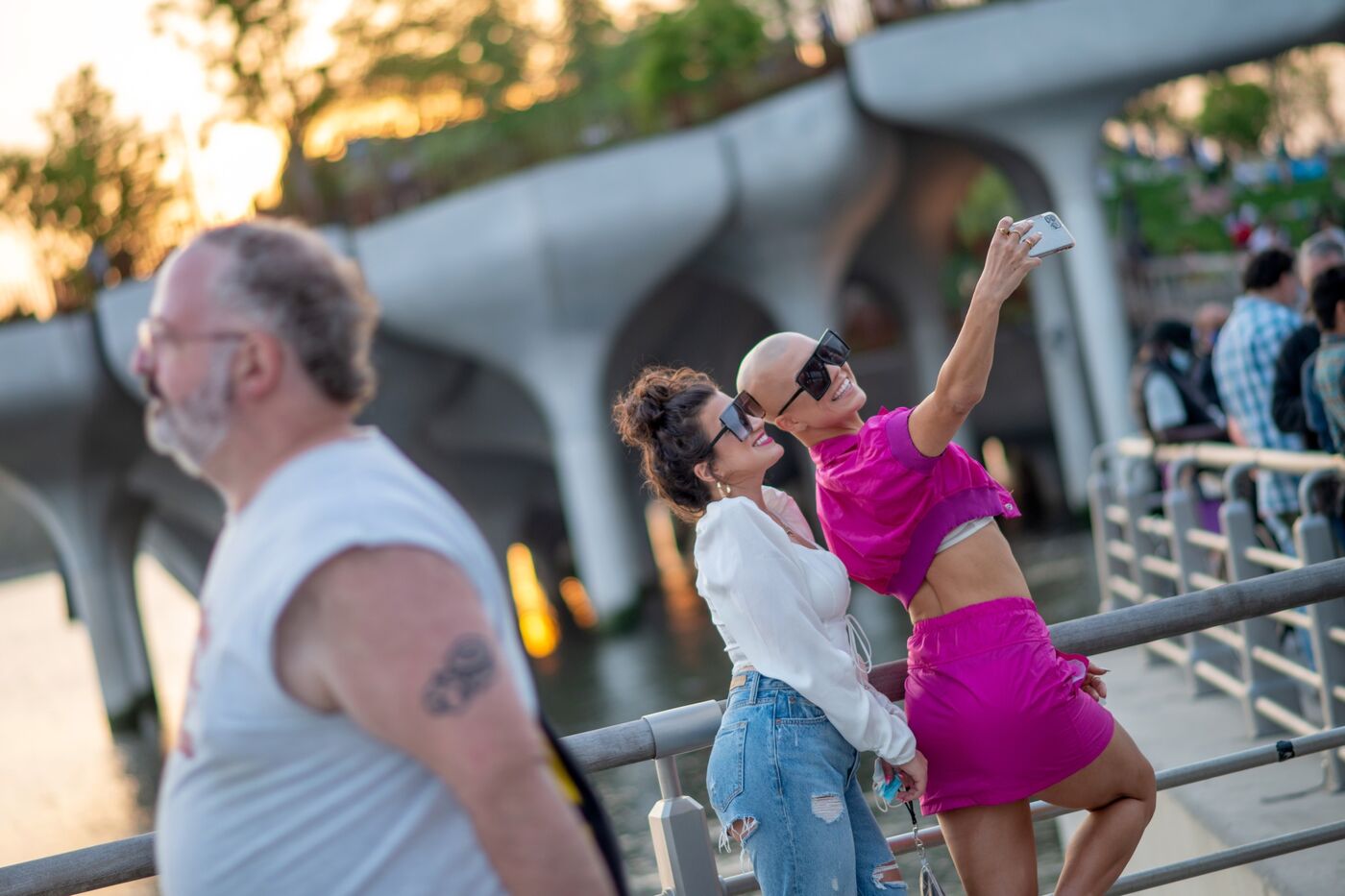 A pier of picnic tables, a grove of hammocks, even a blacktop schoolyard — these are urban open spaces that can set the stage for community without also serving as director and stage manager. On blacktop you can learn to ride a bike or a scooter (neither of which is allowed on Little Island). On blacktop you can run a school carnival, hold a rummage sale, start a pickup game (none of which is very likely on Little Island). You don't have to check the weather, and reserve tickets, and hope that the lawns are open that day. These community parks are the workhorses of the system, but 75,000 New Yorkers don't even have open space within a 10-minute walk, and communities of color have 33.5% less open space than white communities within that range. While Little Island has full-time greeters and gardeners, other Manhattan parks recruit volunteers to pick up the weekend's trash on Mondays.
That sense of someone else being in control at Little Island even extends to the flowers. Signe Nielsen, whose firm MNLA was the landscape architect for Little Island, describes the care with which the plantings were organized to create contrast within a small footprint. "The idea is that, as you walk in, you see a continuous ring of bloom so that your eye puts together all the pieces of the park visually. As you ascend each of the paths, they transition from intense perennials to grassland," she says.
It looked sublime on opening day, but over time vines will creep and flowers will bolt. "I'm OK with messy, but I don't know if [Diller] will be," Nielsen says. "If he doesn't like a certain amount of naturally-dried seed heads then we will need more gardeners." (Something else Diller dislikes? Purple. Nielsen only managed to sneak in the shade after mentioning that purple is the only color that blooms from February through November – and she added extra to the planters on the Hudson River Park Esplanade leading to the island, outside his range.)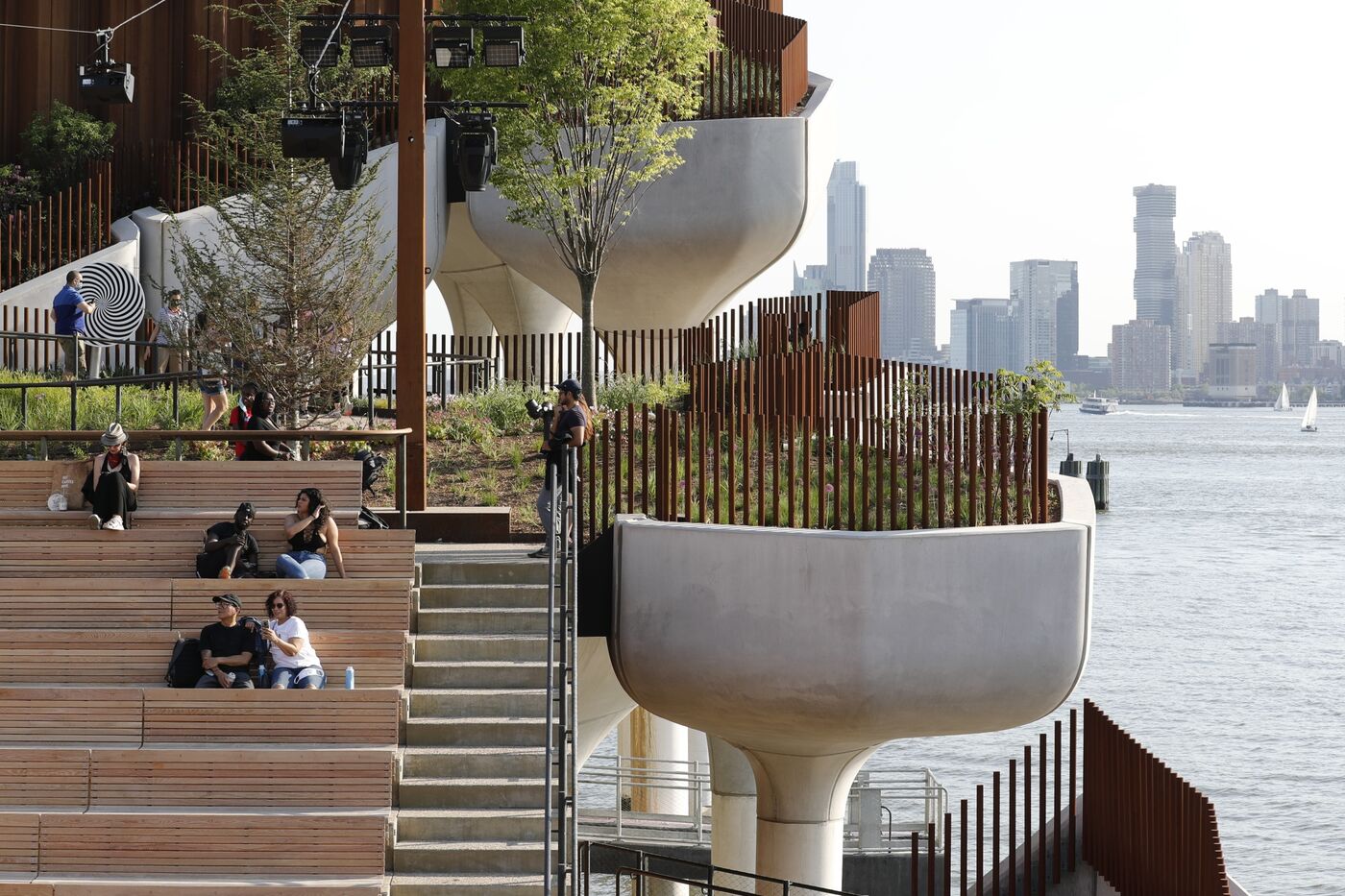 It's not as if you can't find a sublime aesthetic experience elsewhere in New York. So ubiquitous, so naturalized have elements like post-industrial steel, "wild" grasses and compressed topography become, thanks to the High Line, that such features are easily found elsewhere in the city in parks where you can bike and barbecue — and also drink for less than the $8 that Little Island vendors charge for a beer.
Two waterfront parks, built in the last 10 years to similar design accolades, offer better views than Little Island: Brooklyn Bridge Park (85 acres, initial construction budget $350 million) and Governors Island (43 acres, construction budget $191.1 million). Plus, at 2.4 acres, Little Island is just little. Governors Island averaged 14,000 weekend visitors before the pandemic; Little Island's socially distanced capacity was initially capped at approximately 800 people.
Those other parks also have dedicated spaces for different activities. I wasn't the only one confused, then disappointed, to find out that The Play Ground noted on the Cor-Ten steel signage for Little Island is not a playground but a fancy name for an overwhelmed food truck plaza. There are a few play elements on Little Island, but the things that are most playful, and play-worthy, aren't necessarily designated as such: Breaks in the railing along the curving, ADA-accessible pathway to the top lead to small rock scrambles, like chips off some larger cliff. The turf on the hills is strong enough for football if you can find a flat space. For after-work groups, they provided cocktail seating. But the steep, terraced lawns also provide a challenge to climb up for toddlers and shrieky fun to roll down for bigger kids. An actual climbing structure — logs and ropes, as on Governors Island — wouldn't have gone amiss.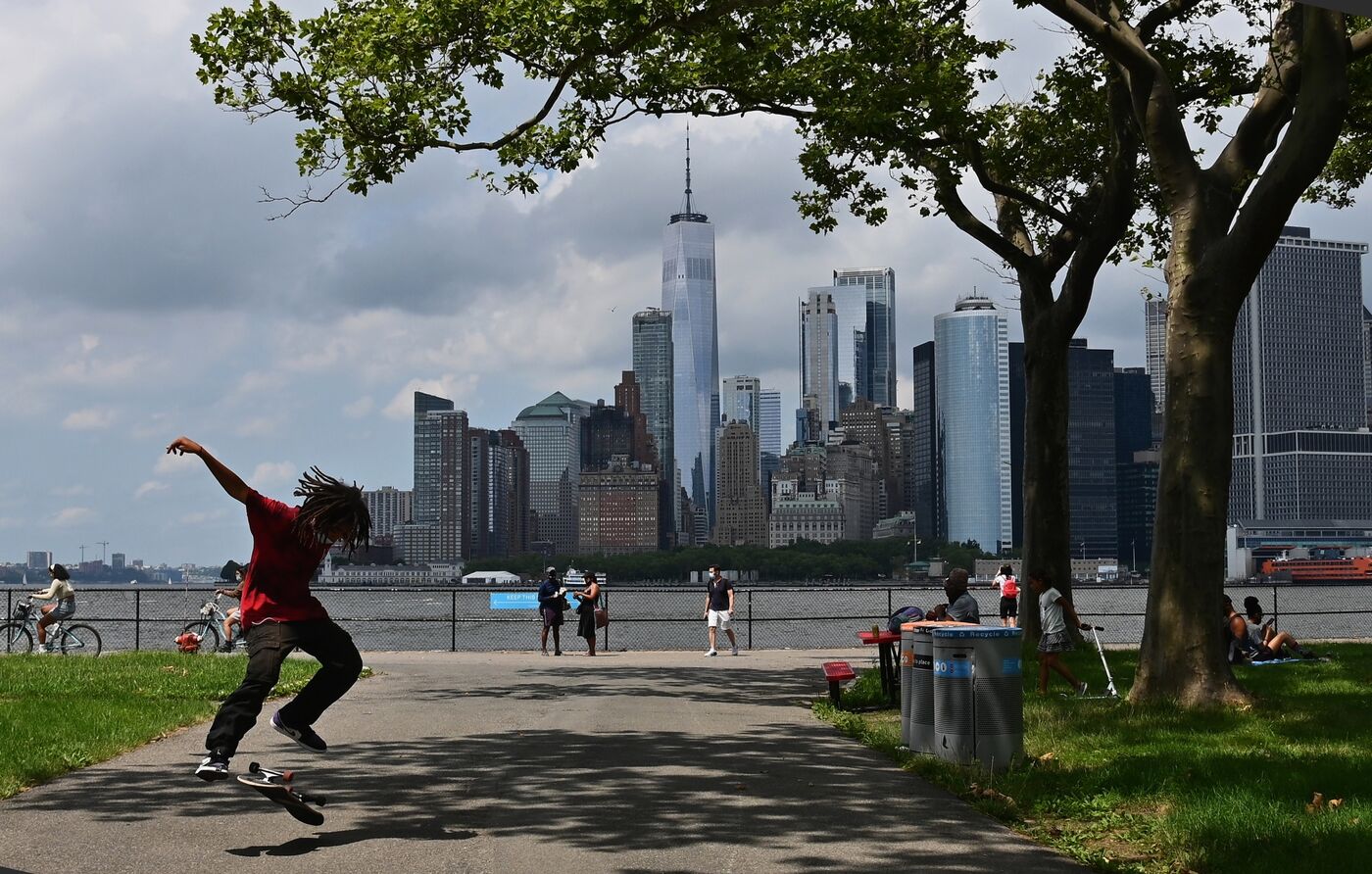 Instead, Little Island is strangely fragile. In early June, I received word every few nights via Instagram Stories that the island was being evacuated because of lightning in the area. There is a maintenance protocol in place to rest each lawn a minimum of one day a week — typical of good park management. "There should always be two lawns open if one is resting," Nielsen said, though when I went back one evening, 10 days after the opening, they were all closed off, forcing most of the visitors onto the paths or into the amphitheater.
When the lawns are closed, the whole park, glimpsed through an opening in its concrete columns, resembles the Breughel painting of the Tower of Babel, with people snaking up the paths in an endless stream like a timelapse film in real life.
"I would never ever in my wildest dreams design anything close to this if there wasn't this maintenance," Nielsen says. Diller's donation included a level of landscape service more often required for the gardens her firm designs for private clients — at least for the promised 20 years. "I actually thought it would take three gardeners. We are starting with two and a half."
You can't spend other people's money for them, but it's not out of the question for a billionaire to sign on to a photogenic and brand-name public project already in progress. If any billionaires are shopping for ideas, the 2021 New York City Public Design Commission's annual excellence awards include a number of useful and beautiful options. There's a new pool and rink at the top of Central Park by Susan T. Rodriguez Architecture and Design, a playground with basketball courts and a tree house by High Line landscape architects James Corner Field Operations, and simple, modular, stylish park bathrooms by 1100 Architect. A donor could fund 100 rainbow bathrooms instead of the one Hobbity version on Little Island.
The best gifts are about the recipient, not the donor. Sometimes that means asking what they want.Have a confidential tip for our reporters?
GET IN TOUCHBefore it's here, it's on the Bloomberg Terminal.LEARN MOREUP NEXTLifeguard Shortages Mean Fewer Open PoolsLIVE ON BLOOMBERGWatch Live TVListen to Live Radio
Most Read
There Aren't Enough Lifeguards to Reopen All the Pools
Lifeguarding had already become a less popular summer job option for teens. After the pandemic, shortages are enough to keep public pools closed in many U.S. cities. Leigh GiangrecoJuly 13, 2021, 10:24 AM MDT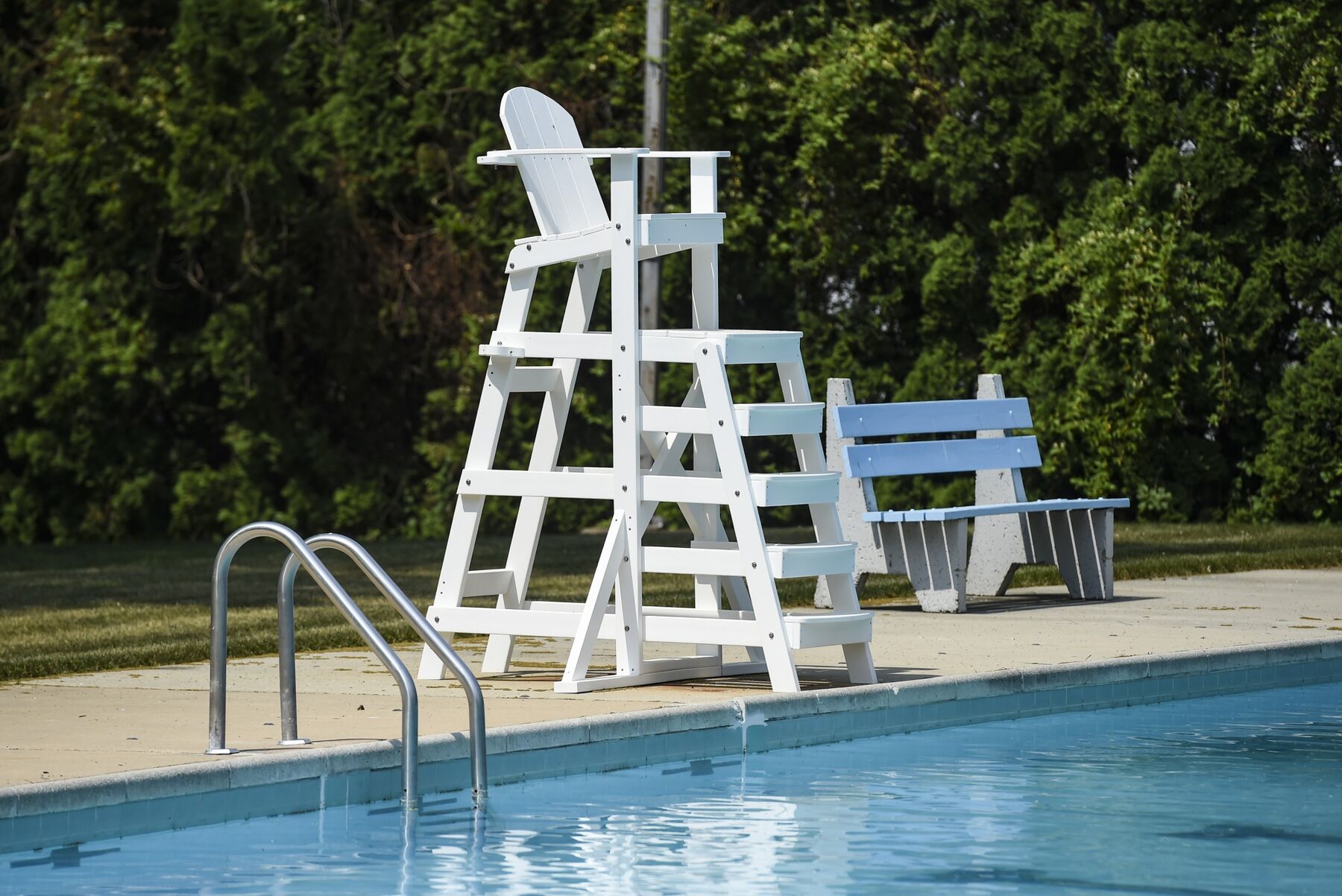 LISTEN TO ARTICLE
5:24
SHARE THIS ARTICLE
In this article
3475546ZYMCA OF GREATER CLEVELANDPrivate Company0574282DYMCA OF THE USAPrivate Company
Post-pandemic reopenings in much of the U.S. mean the opportunity to get back to the pool this summer. But it turns out lockdowns weren't the only obstacle to getting in the water. An escalating shortage of lifeguards has forced many cities to keep some pools closed and reduce hours.
Like so many Covid-era trends, this one predates the pandemic, as lifeguarding has fallen out of favor as a popular option for teens. But the pandemic supercharged that decline, cutting off the training pipeline that keeps pools and swimming areas safe.
"We have actually been really concerned about the potential shortage for a number of years now," said Lindsay Mondick, director of innovative priorities at the YMCA of the USA. "There has been a noticeable shortage in the industry for the last 10 years but I would say Covid-19 has exacerbated this issue."More fromTo Recognize Black History, Cities Rename Their StreetsThe City Governments That Have Mastered DataHow Philadelphia Plans to Beat the Looming Eviction CliffThe Car Crashes That Go Undetected
YMCAs have traditionally relied on teens and young adults to staff their pools. But as adolescents turned their focus toward summer internships and college prep, the number interested in lifeguarding has fallen, Mondick said. That's forced some YMCAs to think outside the box when it comes to staffing lifeguard positions. Local YMCAs are recruiting retirees, considering pay raises and converting part-time guard positions into full-time jobs.
Those strategies mirror similar incentives in Philadelphia's parks department, where alternative summer employment or a lack of swimming experience have contributed to lifeguard scarcity. In 2019, the Philadelphia Inquirer reported that the ongoing lifeguard shortage was leading to long waits at its pools. The city had increased its lifeguard pay to $15 (this summer it's $15.25) to attract young guards, but still had to buttress its staff with retirees and teachers who had time off over the summer.
The pandemic threw yet another curve ball at the parks department's struggling recruitment process. Covid restrictions pushed college student recruiting five months later, confined certification classes to one outdoor pool and limited capacity for training classes, according to Parks & Recreation spokesperson Maita Soukup.
Even as lifeguarding has slipped into a gradual decline, it's clear that the pandemic and the subsequent pool closures blunted the number of people certified to become lifeguards. Between January and April of 2019, 98,570 people were certified in American Red Cross lifeguarding classes, according to the organization. About half that number, 51,811, were certified in the same period in 2020, though certifications rebounded in 2021 to 83,685.
Philadelphia fell short of the number of guards it needs to open all of its pools this summer, after receiving just 60% of the applications for lifeguard and maintenance jobs that it typically receives. As of late June, it planned to reopen less than 70% of pools.
"The decision on which pools will open is based on ensuring access to a pool in every part of the city, with a focus on opening the largest or most heavily used pools in each neighborhood to serve the maximum number of visitors," Soukup said in an email.
In Chicago, officials elected keep its outdoor facilities open but close its indoor pools — unless it can recruit another 250 lifeguards. The city also cut outdoor pool hours from seven to five days a week.
In St. Louis, outdoor pools that closed in 2020 will remain closed, while the city's indoor pools have abbreviated hours. And in Cleveland, a shortage of lifeguards and swim instructors means not just reduced hours, but limited slots for swim classes, said Chris Scheuer, executive director of the YMCA of Greater Cleveland.
"We have nine pools, and right now we have upwards of 70 people on a wait list that are trying to learn how to swim," he said. "Our sessions fill up so quick. It's just challenging because you have people seeking to learn a lifelong skill."
Scheuer estimates that the number of lifeguard applications has plunged by about 60% this summer, and of those who do apply, about 20% don't follow up over the phone.
"The pool of applicants just isn't there," he said.
Scheuer is hoping to entice more applicants with a $500 sign-on bonus, but he says it's not enough to compete with higher hourly wages from for-profit businesses like Cedar Point, an amusement park about an hour from Cleveland.
In the past, parks like Cedar Point have sourced many of their seasonal workers from the J-1 visa program that brings foreign students to the U.S. Although President Biden lifted the previous administration's Covid-era ban on those visas, the combination of a major backlog and ongoing travel restrictions means those workers aren't as easy to source.
"It's just the trickle-down effect," Scheuer said. "We can't compete against the for-profit."
In Baltimore, tight staffing has meant city recreation manager Daryl Sutton has been keeping his schedule open to fill in as a lifeguard whenever the need arises. The department is not shortening hours, but it's only opening the same 11 facilities out of 23 that opened last summer during the pandemic. The pay hovers around $11.70 an hour, perhaps not enough to keep teenagers from service industry jobs that offer lower stakes and more lucrative pay.
"If we had the option we would pay more, but Baltimore City Parks and Rec doesn't set its own wages," he said.
Beyond the competitive job market, Sutton worries that learning to swim has become an afterthought for many children and that lifeguarding has lost its cool factor.
"Lifeguarding isn't as glamorous as it used to be, especially in the city," Sutton says. "I was a lifeguard at an early age and they thought you were a hero. The world has changed."Have a confidential tip for our reporters?
GET IN TOUCHBefore it's here, it's on the Bloomberg Terminal.LEARN MOREUP NEXTPhiladelphia Tries New Model to Curb EvictionsLIVE ON BLOOMBERGWatch Live TVListen to Live Radio
How Philadelphia Plans to Beat the Looming Eviction Cliff
A novel eviction intervention started during the pandemic could be a model for curbing housing loss. By Kriston CappsJuly 15, 2021, 7:46 AM MDT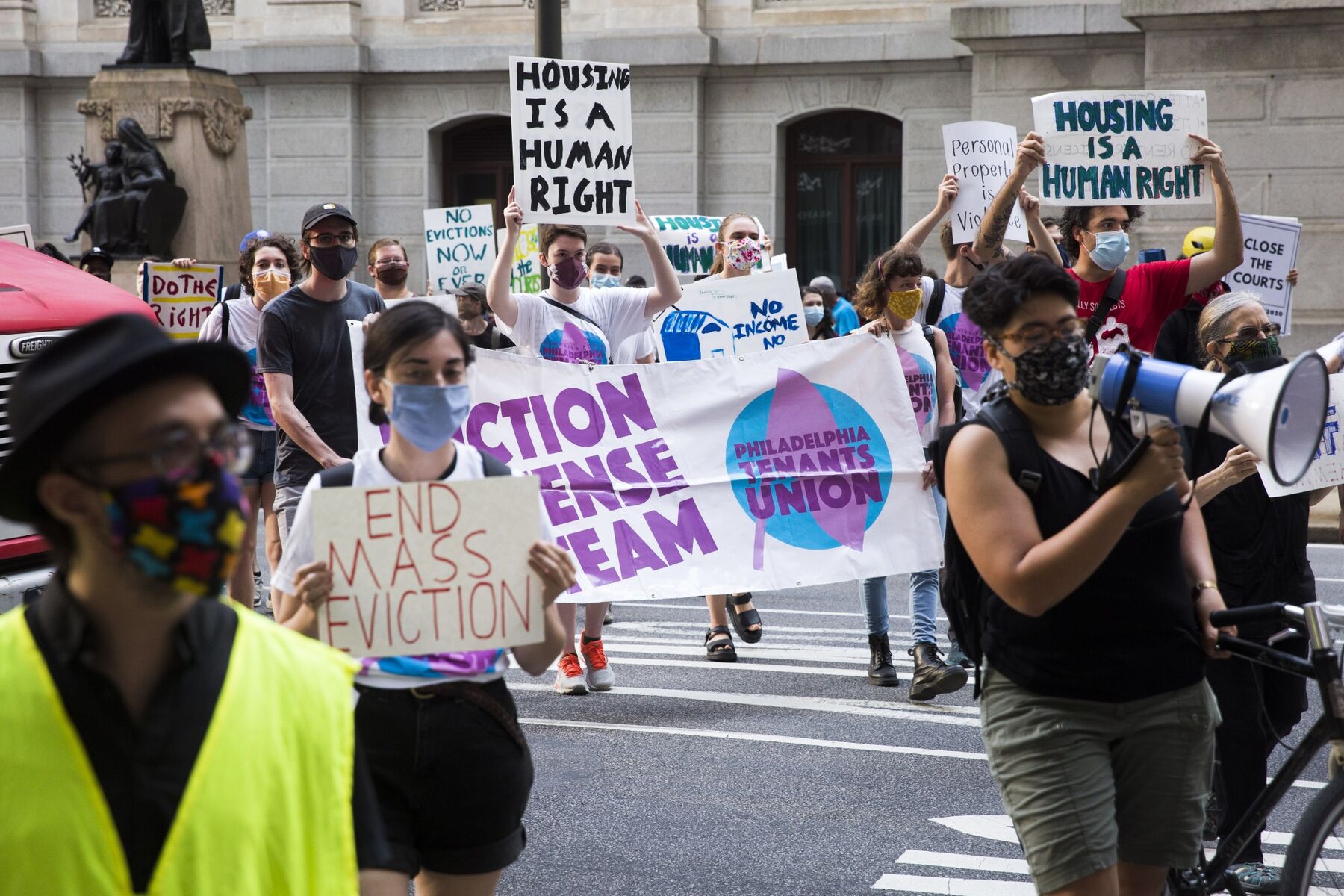 Kriston Capps is a writer for CityLab in Washington, D.C., focused on housing, architecture and the built environment.@kristoncapps
SHARE THIS ARTICLE
In this article
NYTNEW YORK TIMES-A42.71USD-0.10-0.23%
Late on Friday before the weekend of the July 4 holiday, the U.S. Department of the Treasury released its initial findings on federal rent relief. The news was grim: Through the end of May, states had spent on average just 4% of their allotment of nearly $47 billion in emergency rental assistance funds authorized by Congress. Cities and counties have done only a little better, at 13%. With the federal eviction moratorium expiring at the end of July,time is running out for renters in dire straits.
Like other cities, Philadelphia is racing to get the money out the door. Some 35,000 renters have applied for emergency relief, and as of the beginning of July, local housing officials have approved 16% of the applications. It's an open question whether Philadelphia can meet looming deadlines for spending portions of the money or hold out beyond the lapse of emergency protections.
Yet tenants who are behind on their rent in Philadelphia may avoid the catastrophic fate facing renters elsewhere this summer. The city has established a unique program that has already averted many hundreds of evictions and promises to circumvent thousands more. The White House, which is desperate to avoid a flood of evictions, is pointing to Philadelphia's eviction diversion program as a model for local courts and agencies to emulate — and sooner rather than later.More fromTo Recognize Black History, Cities Rename Their StreetsThe City Governments That Have Mastered DataThe Car Crashes That Go UndetectedClosing the Digital Divide May Take More Than Free Devices
"Here in Philly, the program grew out of this emergency, but we are trying to build a model that will work for tenants and the landlords in the long run, even long after Covid," says Rachel Garland, managing attorney for the housing unit at Community Legal Services, a nonprofit that provides pro-bono legal services to low-income Philadelphia residents.
The program was designed to bring together landlords and tenants to resolve their differences in an environment with lower stakes than housing court. For landlords, evictions can be costly; for tenants, evictions can be devastating. So before they get to that final phase, the parties must go through mediation and apply for emergency rent relief. This creates a forum for finding common ground on payment arrangements, repairs and maintenance, voluntary exits and other solutions that don't require a sheriff.
Since the program's launch in September, landlords and tenants in Philadelphia have met in more than 2,300 sessions with mediators or counselors. So far, Philly's eviction diversion program has led to more than 1,500 successful mediations, according to Garland, 90% of which have concluded with payment arrangements or other positive resolutions. Many more sessions are coming up now, she says, and once the federal pipeline for rent relief is fully flowing, the majority of these meetings will also resolve in win-win outcomes.
"We're seeing the edge come off a little bit as landlords start to receive money in their accounts," Garland says.
Philadelphia has beefed up its tenant protections over the course of the pandemic. In July 2020, the city council passed the Emergency Housing Protection Act, which required landlords whose tenants certified that they experienced a Covid hardship to enter into an eviction diversion program. The program went live September 1; the requirement for landlords was soon extended through March 2021. Effective April 1 — at the same time that $100 million in emergency rental assistance funds became available to the city — the Philadelphia Municipal Court ordered that landlords could not file for evictions without first applying for emergency rent relief as well as entering into the eviction diversion program. That requirement is in effect at least through the end of the August.
The result, according to Vincent Reina, an associate professor in the department of city and regional planning at the University of Pennsylvania, is that the city won't allow evictions until landlords demonstrate that they've attempted to address overdue rent and other issues using available resources, whether it be federal rent relief or local housing mediators. In essence, Philadelphia has put the cart behind the horse — requiring landlords to try lower-cost alternatives before escalating to the hardest route possible.
"In our greater scheme of housing policy, we often focus on enforcement mechanisms while we lack the resources to create incentives," Reina says. "If localities want to be proactive in protecting households from eviction, they can connect enforcement around evictions to those resources."
Garland acknowledges that property owners were less than happy about the new requirements. By the time that landlords are looking to hire lawyers and file paperwork in court, the relationship with tenants is often past the point of no return. During the lead-up to this program, many landlords filed for eviction only to find out later that it wasn't an option. Yet reopening lines of communication by fiat has helped owners and renters reach agreements that they would not or could not on their own. The program has also helped landlords recover rents during a time when finding replacement tenants was made extraordinarily difficult by the pandemic.
"The calculation for the landlord tipped to keeping their tenant rather than evicting their tenant and trying their luck with the next tenant," Garland says.
Philadelphia's eviction diversion program builds on its much-lauded mortgage foreclosure prevention program. Spearheaded in 2008 by then–municipal court judge Annette M. Rizzo, this program entitles any homeowner facing foreclosure to a "conciliation conference" with a housing counselor or attorney, who then negotiates with the mortgage company's lawyers to arrange a resolution, often a loan modification, a short sale or another graceful exit. This first-in-the-nation program stopped more than 11,000 foreclosures during the Great Recession and continues to do so.
The eviction diversion program works in much the same way — with some of the same staffers, even. As the city ramped up its eviction diversion program, the nonprofit Community Legal Services re-trained mortgage foreclosure counselors and mediators on eviction issues. (Right now, mortgage foreclosures remain on hold due to a federal moratorium, which also expires July 31.) The eviction and foreclosure programs differ in one crucial aspect, however: Landlords and tenants enter into mediation before any eviction filing.
A pre-filing resolution is critical for tenants, since having an eviction filing on the books can prevent tenants from finding safe and affordable housing, even if the filing does not actually result in an eviction. Rasheedah Phillips, managing attorney for housing policy at the housing unit at Community Legal Services, says that eviction diversion is one of three elements necessary to stop evictions, along with sealing eviction records and providing counsel to tenants.
"The people most impacted by evictions are Black women, their children and African-American families, not even accounting for income," Phillips said during a summit on evictions hosted by the White House on June 30. "This is beyond a poverty issue — it's a racial justice and disability justice issue. All of these tools work together to address those issues."
Philadelphia is arguably taking the lead on many of these issues. Late in June, the Philadelphia City Council passed the Renters Access Act, a ban-the-box-style law that prevents landlords from rejecting housing applications from tenants based solely on eviction history, credit scores or other records. Philadelphia also devoted $3 million to eviction diversion, which Phillips described as the seed for a right-to-eviction-counsel program modeled by other cities.
The White House is eagerly encouraging other cities to take a look at the Philadelphia project. The U.S. Department of Justice highlighted the city's eviction diversion program in a letter sent to state courts throughout the country, and the White House enlisted Evicted author Matthew Desmond to explain how it works during its summit on evictions. The editorial board for The New York Times crowed about Philadelphia's program back in May.
The city is hardly in the clear, though. Time is ticking for Philly renters the same as it is everywhere else. Philadelphia's municipal court has already authorized some 2,000 lockouts in pending eviction cases, with at least 900 more orders looming once applicable eviction moratoriums expire. Garland says that the Times editorial missed the point when it praised Philadelphia's eviction diversion program as it condemned state and federal bans on eviction. Housing agencies and courts need time to set up the infrastructure for diverting evictions. Or to ensure landlords that relief is coming: Billions of dollars in federal rental aid are idling, and even a successful diversion effort relies on that money moving in time. The federal eviction moratorium won't hold back courts for much longer.
"The moratoriums are what enabled us to do this," Garland says. "We wouldn't have been able to build the program if the moratorium hadn't been in place."Have a confidential tip for our reporters?
GET IN TOUCHBefore it's here, it's on the Bloomberg Terminal.LEARN MOREUP NEXTIn Baltimore, the Costs of Urban Heat Can Add UpLIVE ON BLOOMBERGWatch Live TVListen to Live Radio
Photographer: Jim Watson/AFP via Getty Images
The High Price of Losing the War Against Urban Heat
"Smart" surfaces that reduce the heat island effect can do more than bring temperatures down — they deliver billions in economic benefits, a report says. By Linda PoonJuly 14, 2021, 1:23 PM MDT

Linda Poon is a writer for CityLab in Washington, D.C., focused on climate change and urban life. She also writes the CityLab Daily newsletter.@linpoonsays
LISTEN TO ARTICLE
5:14
SHARE THIS ARTICLE
On the hottest days of summer, temperatures in Baltimore can soar into the triple digits. But the heat doesn't blanket the city evenly: Sunlight radiating off asphalt roofs and roads and seeping into brick and concrete buildings creates chronic hot spots in parts of town that lack tree cover and greenery, often the city's poorer neighborhoods.
The city ranks among the among the worst n the U.S. for the intensity of its urban heat island effect. Now as Baltimore, like many other cities, worksto grow its tree canopy — from around 27% currently to the recommended 40% — a coalition that includes urban planners, health researchers and architects is encouraging city officials to also focus on making broad changes to those hard surfaces.
Heat-absorbing traditional building materials can make urban areas feel, on average, nine degrees warmer than their surroundings. Heat islands are strongly influenced by albedo, which measures whether a surface reflects sunlight or absorbs and retains the sun's heat. Lighter and more reflective surfaces, and those that are porous or include vegetation can mitigate extreme heat, cool the surrounding environment and prevent flooding; solar rooftops, meanwhile, can harness sunlight for energy, reducing power consumption and aiding in efforts to cut carbon emissions. More fromCityLab +
GreenChina's Key Cities Face Future Risk From Hotter, Longer SummersIn Wildfire Country, It's Time to Lay Off the FireworksHow NYC Plans to Create a 'Living Laboratory' for Climate ResearchBiden, Senators Get $579 Billion Bipartisan Infrastructure Deal
Adopting these "smart" surfaces on a citywide scale can not only reduce summer temperatures in Baltimore by 2.5 degrees Fahrenheiton average and 4.5 degrees in the hottest areas; it can also yield $13 billion in economic benefits over 20 years — 10 times the initial cost. Over 30 years, carbon emissions could be cut by 17 million tons. That's according to a new report and cost-benefit analytical tool developed by the Smart Surfaces Coalition, a group of sustainability organizations that focuses on helping cities find cost-effective fixes for the urban heat island effect. The report, funded by the Baltimore-based nonprofit Abell Foundation, zooms in on one city to show how investing in heat-fighting surfaces can pay off over time, but the coalition created the analysis tool to break down numbers for any city, so long as there is data to feed into model.
The analysis considers a reasonable target for each solution, given Baltimore's resources and existing infrastructure. One powerful fix involves embarking on a comprehensive effort to install "cool roofs." Much of the city's housing stock consists of rowhouses topped with black tar. Covering 80% of these kinds of low-slope roofs and 20% of steep-slope roofs with reflective material would cost $112 million, but could cool the city by 2.4 degrees and bring in $862 million worth of benefits over 20 years, thanks to energy savings, lower costs for water treatment and flood damage, and reduced health risks and heat-related deaths. That calculation also includes revenue generated from protecting the city's summer tourism industry and improved employment opportunities. If all solutions are adopted, the report estimates the city will add 3,600 jobs in the first 20 years and 78,700 "job-years" (the equivalent of one full-time job for one year) over three decades.
"If a low-income community gets really hot and more polluted, that's going to spill over into wealthy neighborhoods."
The report argues that it's particularly critical to make these investments in low-income neighborhoods, to "reverse the multigenerational inequality of dark, impervious surfaces with no trees," says Greg Kats, founder of the coalition and the lead author of the report. "Lower-income folks are baking in the summer. Their kids can't go out and play. It's harder for them to go out and exercise. And their energy bills are higher."
In Baltimore, as in many other cities, decades of discriminatory housing and transportation policies have led poorer, predominantly African-American neighborhoods to bear the brunt of extreme heat: Sections of West and East Baltimore, which lack tree cover and are sited near busy highways, can be up to 15 degrees hotter than leafier, more affluent sections of North Baltimore.
"We can now quantify the benefits and demonstrate that it is in the entire city's self-interest to redress this environmental injustice," Kats says. "If a low-income community gets really hot and more polluted, that's going to spill over into wealthy neighborhoods."
But the Smart Surfaces Coalition isn't just aiming to convince a handful of cities to throw reflective paint on their roadways; they want to change the way cities make surface design decisions.
"The way that cities make surface design decisions is done by the departments, and when you ask them, 'How do you choose your surface?,' they say it's lowest cost first," Kats says. Few, if any, have had the resources to understand the impact of their choices on the climate and on equity. The result: "Over the last 25 to 30 years, cities have generally gotten hotter and more inequitable."
The solutions themselves aren't new: Multiple cities across the U.S., including Philadelphia, El Paso, and Washington, D.C., have launched heat mitigation projects using reflective surfaces and shade structures. But they've typically been deployed to address issues in a specific part of town, and are done at a small scale by nonprofits or private developers. To get meaningful results, citywide efforts are needed, Kats says.
"The key part is to not think about it on a piecemeal basis, but to think about the set of solutions you have," he says. "Instead of flying blind, cities can now understand the full cost and benefits."Have a confidential tip for our reporters?
GET IN TOUCHBefore it's here, it's on the Bloomberg Terminal.LEARN MOREUP NEXTThe Racial Justice Problem With Renaming StreetsLIVE ON BLOOMBERGWatch Live TVListen to Live Radio
How Renaming a Toronto Street Glosses Over Racism
Changing a street name is a nice gesture, but Black residents in Toronto and elsewhere need more than commemoration.Sharine TaylorJuly 13, 2021, 5:39 AM MDT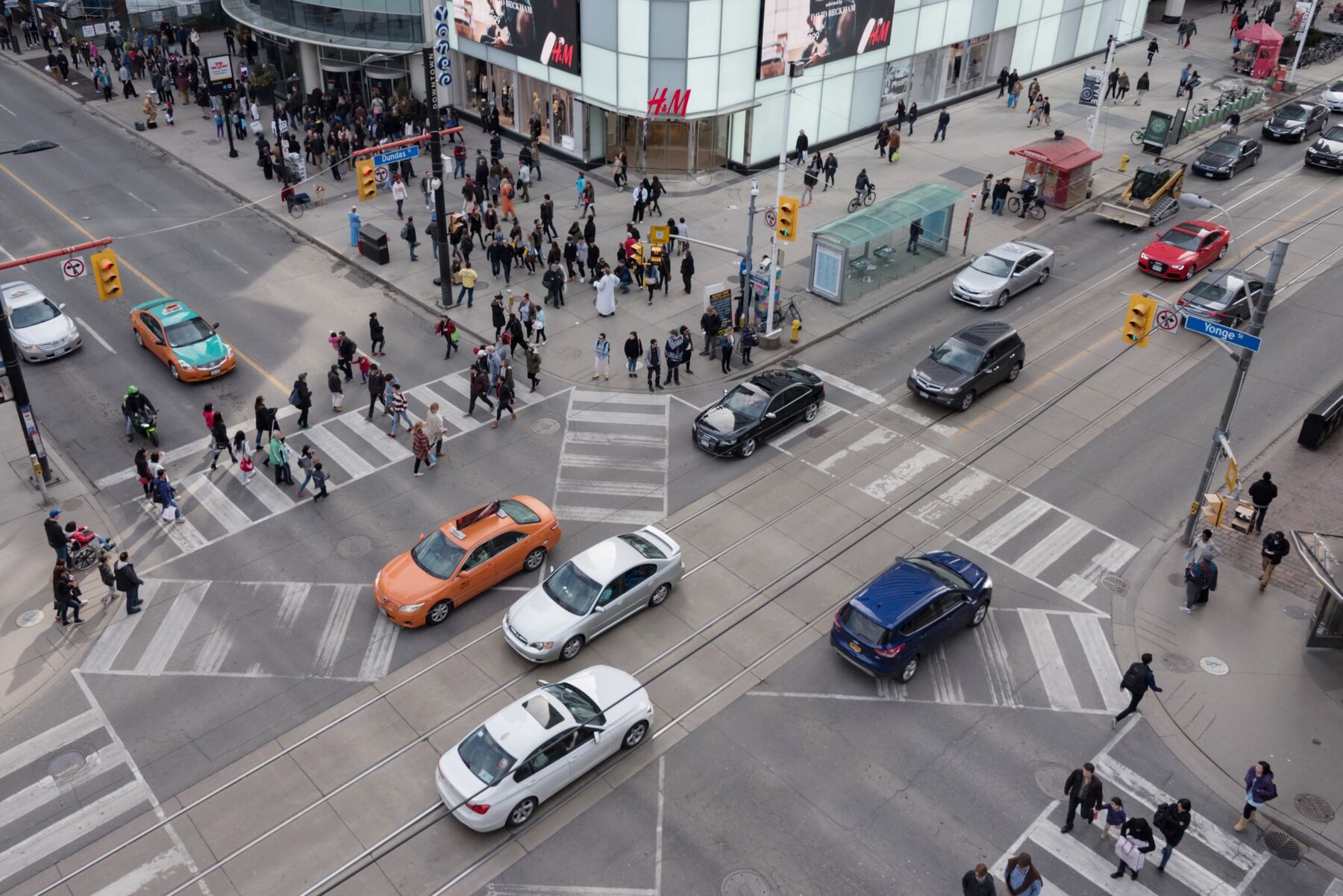 LISTEN TO ARTICLE
6:25
SHARE THIS ARTICLE
In this article
7533764ZRYERSON UNIVERSITYPrivate Company
The City of Toronto is voting to move forward with a plan to rename city streets and properties named after Henry Dundas, a key obstructionist in Toronto's early quest to abolish slavery. The move was triggered by a petition that has netted nearly 15,000 signatures, and if approved by the city council, it would begin as soon as 2023. It is estimated to cost as much as C$6.3 million to not only rename the street, but also three parks, two subway stations, a library and over 1,000 signs bearing the Dundas name.
Among the equity impacts listed in the proposal: "Build the foundation for a stronger, more inclusive and accessible City through an intentional, equitable and community-centered approach to consultation, naming and commemorative processes."
For some, this may be seen as progressive. However, this gesture falls into accordance with what many cities, organizations and brands have done amid the racial justice protests that occurred over the last year. The renamings seem to index that the city is "listening" — Toronto has long branded itself as multicultural and diverse, and this is the projection that exists in the international imagination. It is only true insofar as it describesthe multiplicity of identities that occupy the city. But branding is intentional. It's an insidious means to contour and maintain an idea of a nation, or in this case a city, and its corresponding optics.
That branding is actually the work of myth-making: creating a narrative around geographical existence and the active shaping of how the city is perceived. Myth-making also does the work of inducing a sense of doubt when people call attention to how that branding is superficial and operates outside of their lived realities.
The $6.3 million that the City of Toronto is preparing to set aside would be much better spent improving the lives of its Black residents in material ways. Currently, Black Canadians have been disproportionately affected by Covid-19. Outside of the pandemic, they've also had to navigate the adverse realities of medical racism, such as the lack of culturally-responsive care options or stereotypes about the threshold of pain that Black people are able to manage. Gentrification, under the guise of "revitalization" and "urbanization," has had a storied history of pushing out Black people from the communities they've found homes in — most notably Regent Park, just east of Toronto's downtown core, and Little Jamaica, in the city's West End.
"Co-opting the language and public art expressions of anti-oppression grassroots organizations is deceptive."More fromTo Recognize Black History, Cities Rename Their StreetsThe City Governments That Have Mastered DataHow Philadelphia Plans to Beat the Looming Eviction CliffThe Car Crashes That Go Undetected
As far as housing discrimination and experiences of homelessness, Black people are overrepresented — a 2018 report indicated 31% of the city's documented homeless people were Black, even though Black people only make up 7.5% of Toronto's total population. And sadly there was harrowing confirmation that Black people are and have been disproportionately arrested, charged and subjected to violence by Toronto police, in a 2020 Ontario Human Rights Commission report.
What does it mean to change the name of a street if oppression, racism and the remnants of colonialism still have a home?
While renaming and muralizing are important, residents of Black Toronto are no stranger to how they've been used as tools to exclusively quell concerns with no action afterwards. In April, Little Jamaica was granted Heritage Conservation District status, in response to years of community initiatives and grassroots organizations' advocacy. This meant that Little Jamaica would have been legally protected by the Ontario Heritage Act, which protects areas "considered to be historically or culturally significant and require special care and attention in the planning process to ensure that they are conserved," according to Toronto's Heritage Preservation Services. However, as reported by Toronto Starjournalist Danica Samuels, months later, Little Jamaica was instead designated as the city's inaugural "cultural district," with little clarity about what this designation means or how it corresponds with heritage conservation district status.
Of course, there can be a transformative element to renamings. In May, the students of the Yellowhead Institute, an Indigenous-led research center, wrote an open letter calling on their host school to change its name from Ryerson University to X University. The students rightfully asserted that "the university has denied Indigenous people the right to determine what reconciliation means."
Egerton Ryerson, the school's namesake, was an architect of Canada's residential schools. These schools were sponsored by the state and supervised by the Catholic Church; they aimed to assimilate Indigenous children into Euro-Canadian society, often through violent means. The administration convened a task force to address the history of Ryerson, in response to years of advocacy work. But according to the students, the task force's missions were purely academic, with much of the conversations focusing on a since-toppled statue rather than directly addressing the harm caused by Ryerson.
As such, the students demanded the name change to push the institution to go beyond conversations — an apt and poignant insistence considering the recent and devastating uncovering of a combined 966 unmarked graves on the sites of two former residential schools.
But cosmetic changes can also ring hollow. Across the U.S. and Canada, murals that read "Black Lives Matter" and other pieces of art that possess similar sentiments have been commissioned by elected officials to gesture to the public's changing awareness of anti-Black racism in its many forms. However, co-opting the language and public art expressions of anti-oppression grassroots organizations is deceptive, as it only acknowledges that racism exists, but does little to change or eradicate Black people's experiences with it. City forces plastering artwork across the same roads and streets Black people continue to fight on, continue to bleed on, continue to protest on and continue to die on seems to only traffic a cruel irony.
Particularly for a city like Toronto, which touts its multiculturalism and diversity laurels, the journey of renaming has to be coupled with actions that are directly in service of improving the conditions and quality of life of its Black residents. Before renaming the street comes, making housing and health care accessible, abolishing the police and making the streets safe for Black people must come first.
The streets are an important site for Black people. It's where we celebrate, congregate and exercise resistance. They both hold our histories and become the literal pathways towards our liberation. So again: What does it mean to change the name of a street if oppression, racism and the remnants of colonialism still have a home?
It only has meaning if we're vacating their current tenants.
Sharine Taylor is an award-winning music and culture writer, and a filmmaker.Have a confidential tip for our reporters?
GET IN TOUCHBefore it's here, it's on the Bloomberg Terminal.LEARN MOREUP NEXTRacial Justice Movement Spurs Street Name ChangesLIVE ON BLOOMBERGWatch Live TVListen to Live Radio
To Recognize Black History, Cities Rename Their Streets
The renaming of Chicago's iconic Lake Shore Drive in honor of Jean Baptiste Pointe DuSable is part of an accelerating U.S. movement.By Shruti SinghJuly 16, 2021, 11:26 AM MDT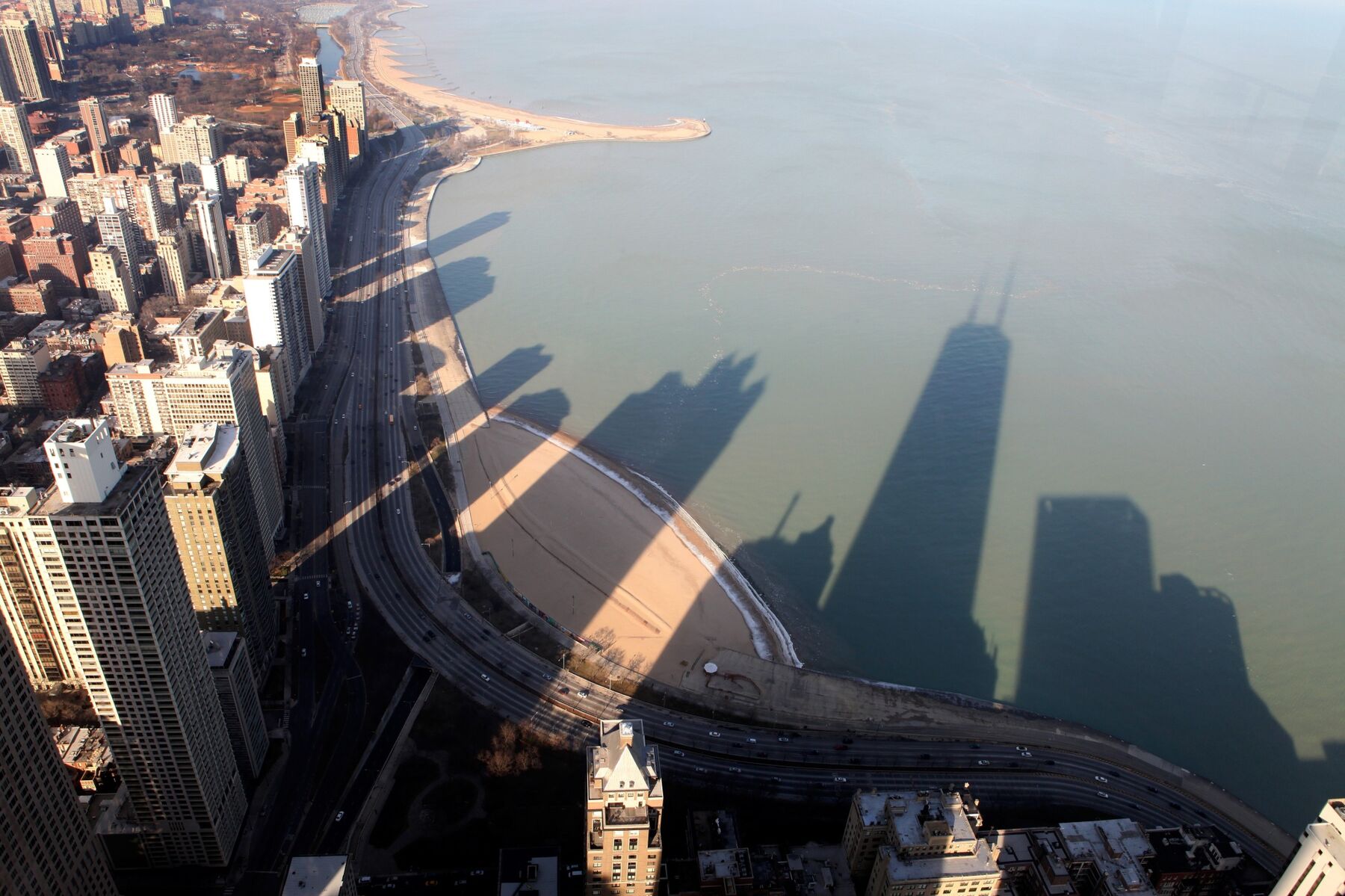 LISTEN TO ARTICLE
5:04
SHARE THIS ARTICLE
In this article
6710076ZDAVID MOOREPrivate Company
Over the last month, a new name for Chicago's iconic lakefront thoroughfare has entered the city's lexicon. On June 25, the city council voted to change the road's name to Jean Baptiste Pointe DuSable Lake Shore Drive. It's one of a number of moves in U.S. cities to rename streets over the last year in recognition of Black historical figures.
Chicago's new street moniker recognizes Jean Baptiste Pointe DuSable, a Haitian-born Black pioneer and trader who was the first non-Indigenous settler of what is now the third-largest U.S. city. The notion of renaming Lake Shore Drive in his honor dates back years, and the push to honor him in other public spaces goes back decades to the 1980s administration of Harold Washington, Chicago's first Black mayor.
But as in other cities, the movement gained greater momentum in the year since George Floyd was killed under the knee of a white police officer in Minneapolis.More fromCityLab +
EqualityNext NYC Mayor to Inherit Unequal Schools Reeling from CovidLatino Heritage Sites Need to Be Protected, TooWhat a National Guaranteed Income Could Look LikeThe Gender Divide in Transport Is Starting to Crumble
"This is a bit of a catch-up going on," said Derek Alderman, a professor at the University of Tennessee who specializes in culture, race, memory and historical geography.
Alderman, who tracks streets named after Martin Luther King Jr., said news alerts on name changes used to land in his inbox a few times a week but now arrive multiple times a day. He says the frequency and intensity of the struggle to change names is reaching new dimensions, the diversity of the figures is expanding and stories of America's origins are broadening.
In Virginia, the Arlington County Board is expected to vote to rename part of a highway named for Confederate General Robert E. Lee for John Langston, the first Black man to represent the state in the U.S. House of Representatives. The New Orleans city councilvoted to changeCaffin Avenue, named for a local plantation owner and slave holder, to honor Fats Domino, a founder of rock 'n' roll. Dallas is renaming a street for Botham Jean, a 26-year-old Black man who was shot to death in his apartment on that street when a former white Dallas police officer mistook the apartment for her own.
Kansas City is working to alter some names in honor of Martin Luther King Jr., Charlotte will rename nine streets linked to racist figures, and Florida has changed the name of a state road to Harriet Tubman Highway after initial opposition from one community.
The trend extends past U.S. borders, too. Toronto's city council voted this week to rename a street and other landmarks named for Henry Dundas, a key obstructionist in Toronto's early quest to abolish slavery.
Street names are just one aspect of recognizing figures who have been historically marginalized — and in some cases replacing the names of figures who perpetuated racism. In addition to campaigns against monuments, names of schools and parks have come under scrutiny, , particularly those named after Confederate leaders. Streets, however, have a different level of visibility and ability to add legitimacy, say proponents of road renaming. "Street names have a way of incorporating themselves into people's daily language," Alderman said.
David Moore, the Chicago alderman who introduced the initial ordinance to rename Lake Shore Drive in 2019, said he was first spurred to act after he noticed that a boat tour guide mentioned several figures associated with Chicago, including gangster Al Capone, but not DuSable. Driving the length of the lakefront road from the city's North Side to the South Side — regions with different demographics — should serve as a uniting experience, he said.
"Symbolism matters," Moore said. "When these symbolic changes occur you bring about unity and hope."
Before Chicago decided to rename the street, it already had a museum, high school and bridge named after DuSable. But for Alderman Sophia King, a co-sponsor of the ordinance to rename Lake Shore Drive, putting DuSable's name on a roadway that is identified with Chicago shows what the city wants to remember and celebrate.
In calling for aldermen to vote for the name change, King noted that previous Chicago aldermen had blazed a trail when they renamed South Park Way in honor of Martin Luther King Jr. in 1968, just a few months after his assassination. Other streets named for the civil rights leader subsequently popped up around the country, said King, who a few years ago also successfully advocated to rename Chicago's Congress Parkway to Ida B. Wells Drive to honor the Black woman investigative journalist and activist.
The recent name change to Jean Baptiste Pointe DuSable Lake Shore Drive, which will affect about 16 miles of the outer portion of the road, was a compromise between Mayor Lori Lightfoot and aldermen who had proposed fully replacing the old Lake Shore Drive moniker. Lightfoot and other opponents of the change initially had said that it might cause higher costs and confusion to change the name of a street that helps to frame the city's skyline. Lightfoot had put forth an alternate proposal to name a riverwalk and festival for DuSable but that idea alone didn't gain enough support.
Some criticisms of street renaming elsewhere have come from racial justice advocates, who worry that granting new names to streets and landmarks can allow cities to boost their image without first investing in reforms that narrow racial disparities.
But to King, both can be accomplished and names carry their own significance.
"What's in a name?" she said before the council voted to approve the change on June 25. "History, education, pride, healing, racial reckoning and hopefully unity."Have a confidential tip for our reporters?
GET IN TOUCHBefore it's here, it's on the Bloomberg Terminal.LEARN MOREUP NEXTEvictions Are a Part of Housing DiscriminationLIVE ON BLOOMBERGWatch Live TVListen to Live Radio
Most Read
To Root Out Segregation, Biden Must Tackle Evictions
Evictions perpetuate the cycle of residential segregation. So why aren't they addressed in a new proposed fair housing rule from the U.S. Department of Housing and Urban Development?Devin Rutan and Renee LouisJuly 12, 2021, 7:25 AM MDT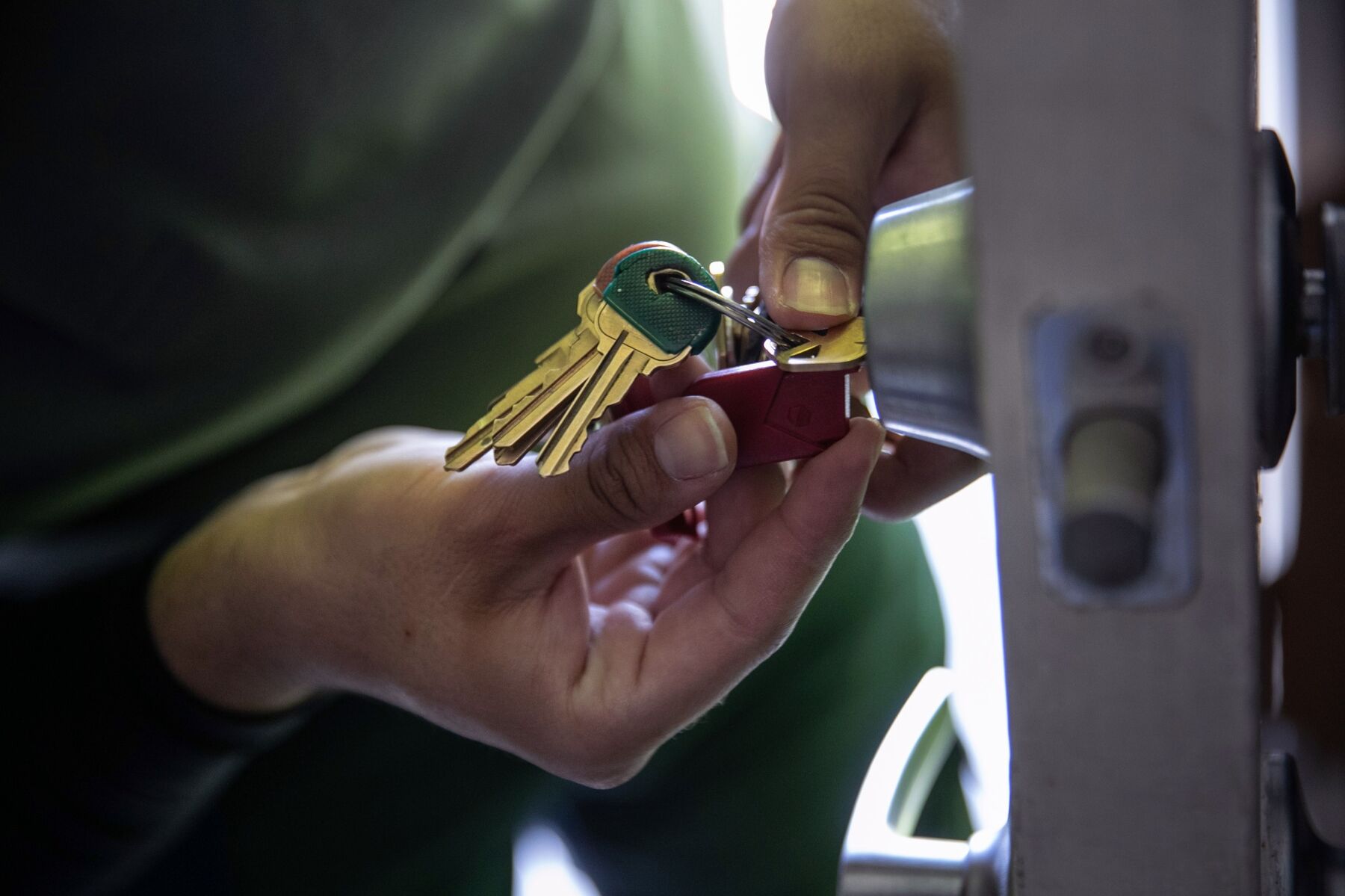 LISTEN TO ARTICLE
6:58
SHARE THIS ARTICLE
The Biden Administration's recent efforts to combat housing discrimination will fall short if they do not address eviction. On June 10, the Department of Housing and Urban Development (HUD) reintroduced the Affirmatively Furthering Fair Housing (AFFH) rule to reverseincreasing levels of segregation in American cities. But the rule does not mention, much less target, eviction. If the Biden Administration is serious about rooting out discrimination in rental housing and reducing segregation, it must incorporate eviction into its new fair housing rule.
The AFFH rule is intended to actively promote integration and equal housing opportunity. Although this rule was proposed by the Obama Administration in 2015 and nixed by the Trump Administration in 2018, the Biden Administration believes that the policy is critical for achieving theirgoals for housing equity. The new policy will require local governments to demonstrate that they are taking "meaningful action" to promote fair housing markets, free from discrimination.
Typically, the Fair Housing Act has been used to prevent discrimination in the process of searching for a house or applying for a mortgage based on factors such as race, gender and familial status. Yet, being able to secure an apartment does not mean very much if you are evicted after a few months. The disproportionate use of eviction that we've seen, for example,against women of color means that fair housing opportunities are often fleeting.
Racial inequalities pervade the eviction crisis. Nationwide, our research shows that Black Americans are significantly more likely to be evicted than their white peers. Nearly a quarter of Black tenants live in a county where the eviction rate for Black tenants is double the rate for white tenants. In Virginia, 60% of majority-Black neighborhoods have eviction rates greater than 10% — quadruple the national average. These racial disparities in eviction are even more extreme for Black women. And they're exactly the kinds of impacts the Fair Housing Act is meant to address.
Eviction Disparities Between Black Women and White Renters
Black women are at least twice as likely as white renters to face eviction in 17 stateshttps://www.bloomberg.com/toaster/v2/charts/110e7d48df5945dfb836c4a7d1e6703c.html?brand=citylab&webTheme=citylab&web=true&hideTitles=true
Eviction Lab
Fair housing is not only a question of eliminating racial discrimination, but also discrimination against characteristics like family status. Often, landlords perceive children as a liability and an expense, and thus often target families with young children. Indeed, a family with children, all else being equal, is three times more likely to be evicted as another tenant who is also behind on the same amount of rent. The presence of children is one of the strongest predictors of an eviction. This ensures that eviction has multigenerational consequences affecting a child'shealth, education and development.More fromTo Recognize Black History, Cities Rename Their StreetsThe City Governments That Have Mastered DataHow Philadelphia Plans to Beat the Looming Eviction CliffThe Car Crashes That Go Undetected
Even the threat of an eviction can be used to silence tenants who experience hazardous conditions or live in homes desperate for repairs. Instead of solving these issues, landlords sometimes retaliate against tenants and file for eviction. Some have even gone further, and have used the threat of an eviction to to cover up sexual harassment or coerce sex from tenants, all clear violations of the Fair Housing Act. Most states do not give low-income defendants in housing court the right to an attorney. So many tenants, facing imminent homelessness without any legal advice, decide to either give up or move on rather than exercise their rights to equal treatment, a safe home and other basic protections. The disparities in eviction rates, by race, gender and familial status, suggest a concerning level of disenfranchisement from even basic rights as citizens and consumers.
Cities cannot pass all of the blame onto landlords, as many localities have policies that exacerbate eviction disparities. For instance, many local governments have nuisance ordinances that pressure landlords to evict tenants for calling 911 multiple times. Proponents of these measures claim that the laws reduce crime by removing tenants involved in criminal activity. But, in practice, nuisance ordinances are largely used against victims of crime such as survivors of domestic violence, who are disproportionately women of color. Suburban communities often adopt these rules to police which renters can live in their community, relying on dog whistle statements about crime to mask racism. By constructing a rule which inevitably, if not intentionally, leads to the disproportionate use of eviction against women, tenants of color or other groups, cities are likely in direct violation of the Fair Housing Act.
"Housing markets cannot become fair and affordable if we do not actively enforce our most basic laws against discrimination."
Evictions perpetuate the cycle of residential segregation. Research shows that when someone is evicted, they begin a desperate search for a new place to live that often pushes them into poorer, more segregated neighborhoods and worse housing conditions. Even in instances when a tenant paid their rent or won the eviction case, the filing record alone can follow a tenant for years. HUD's rule is meant to "promote fair housing choice" but tenants with an eviction record, disproportionately Black women, are permanently locked out of most housing options. With millions of households facing eviction each year, any attempt by HUD at reducing segregation without explicitly addressing evictions will fall short.
Together, each of these examples demonstrate that eviction is a process with abundant opportunities for violations of the Fair Housing Act. It makes overall housing markets more unequal and American cities more segregated. Fortunately, there is a lot that can be done to address these disparities.
First and foremost, HUD can incorporate eviction into the AFFH rule. They can require cities to certify they are taking steps to evaluate and address any discrimination or patterns of disparate impact in the eviction process and to make plans to proactively root out illegal forms of inequality. Housing markets cannot become fair and affordable if we do not actively enforce our most basic laws against discrimination.
Local governments can provide tenants withrepresentation in housing court, which promotes fairness and redress abuse in the eviction process. Cities and states can seal eviction records, so that a filing or an eviction in your history is no longer a barrier to future housing. Finally, attorneys general and district attorneys can prioritize landlords who repeatedly file evictions for screenings to ensure compliance with the Fair Housing Act. Some states and cities are already taking the lead on these steps, but federal action is needed to make sure that tenants in Texas have the same basic protections as those in Minnesota.
In 2015, when HUD first proposed the AFFH rule, evictions were largely a present, but invisible housing problem. In the past six years, groups such theEviction Lab (our organization) have shown that landlords file for eviction against millions of Americans each year. Yet, these data are still incomplete and we still do not understand some of the basic facts about the eviction crisis. Federal lawmakers also should pass the bipartisan Eviction Crisis Act, creating a national database of eviction records that would enable local governments to monitor landlords for potential violations of the Fair Housing Act. Federal laws will not be enforced without federal leadership.
Disparities in eviction — and the American housing market broadly — will only continue to fester if they are left in the dark, unmeasured and unchecked.
Devin Rutan is a Ph.D. candidate in Sociology and Social Policy at Princeton University. Renee Louis is a research specialist with the Eviction Lab at Princeton University. Have a confidential tip for our reporters?
GET IN TOUCHBefore it's here, it's on the Bloomberg Terminal.LEARN MOREUP NEXTHow Barcelona Aims to Close Its Digital DivideLIVE ON BLOOMBERGWatch Live TVListen to Live Radio
Closing the Digital Divide May Take More Than Free Devices
A new program in Barcelona will flood one low-income neighborhood with technology training and resources designed to get residents up to speed online. By Feargus O'SullivanJuly 15, 2021, 7:28 AM MDT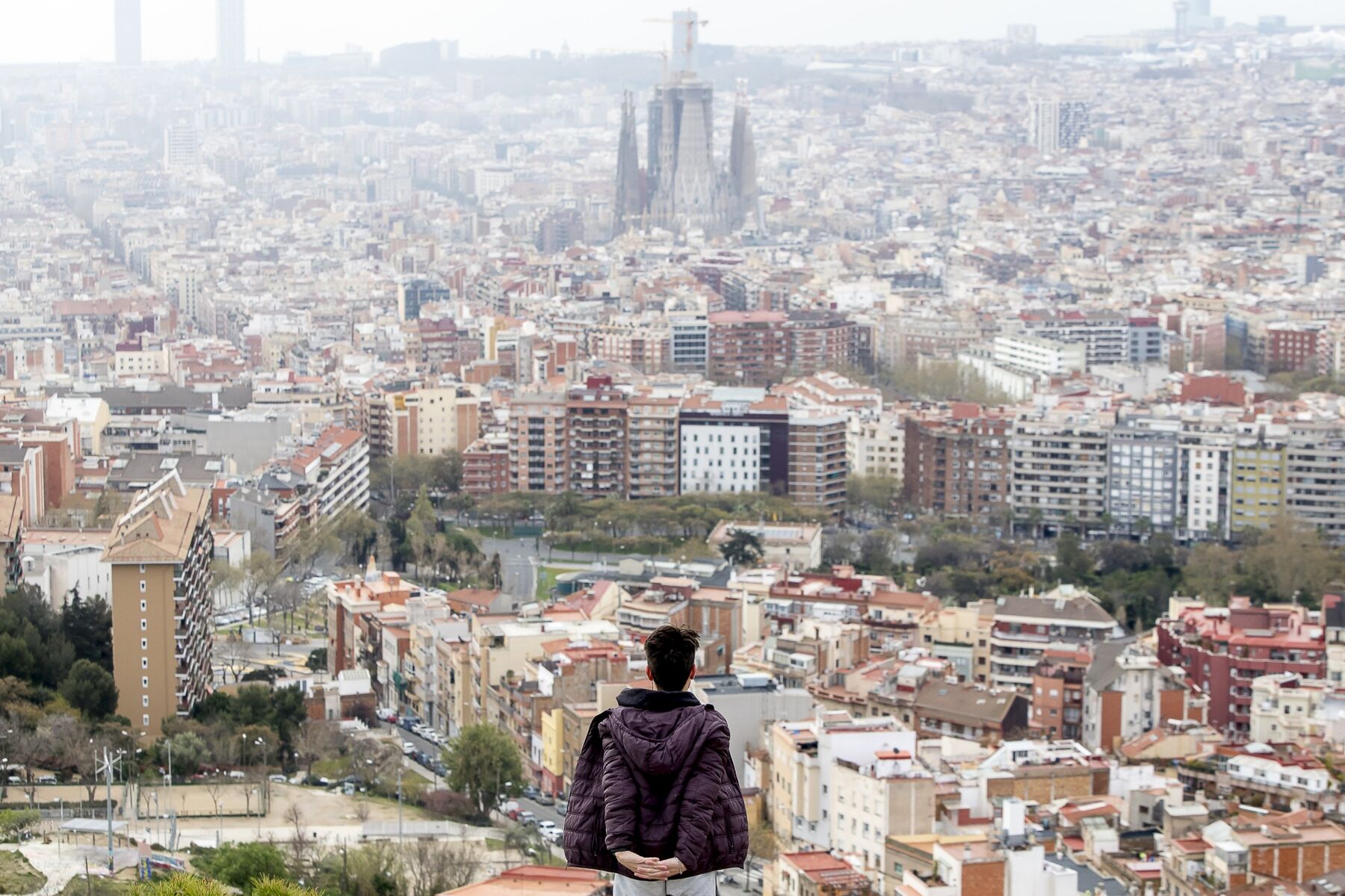 Feargus O'Sullivan is a writer for CityLab in London, focused on European infrastructure, design and urban governance.@FeargusOSull
LISTEN TO ARTICLE
3:57
SHARE THIS ARTICLE
In this article
EUREuro Spot1.1806EUR-0.0006-0.0508%
Trinitat Nova is part of the Barcelona that visitors rarely see. Wedged between highways and the Catalan capital's steep mountain backdrop, it's one of the city's poorest areas, a neighborhood of 1950s concrete apartment blocks built so badly that many have now fallen prey to the cement defect aluminosis.
The area's other challenges are less visible but just as crippling. It's at the forefront of Barcelona neighborhoods that have suffered particularly from a class-based digital divide, one that has grown ever more acute over the pandemic.
A recently announced project could help narrow the gap in Trinitat Nova, and in doing so provide a blueprint for other cities trying to stop digital exclusion of people from poorer communities. Called Connectem Barcelona ("Let's Connect Barcelona" in Catalan) and running as a pilot for a year starting in September 2021, the project seeks to integrate lower-income Barcelonians more fully into contemporary digital life.
Like many other efforts launched in cities worldwide as coronavirus lockdowns forced schools and jobs online, the local government program involves improving access to free high-speed internet, gifted or loaned devices and one-on-one skills training. But the intense single-neighborhood focus of the program is also designed to test an unusual idea: to see if lavishing lots of digital help on a relatively small group of individuals can have benefits that ripple out to the wider community.
In Barcelona, as in so many other cities, the pandemic ruthlessly exposed the perils of digital exclusion. According to the city's research, more than a quarter of children under 16 found themselves unable to continue their education online during lockdowns due to factors related to poverty and/or limited access to training — poor connectivity, insufficient devices, and family members who lacked the skills to help them connect or guide them through the learning process.
By focusing on digital exclusion in Trinitat Nova, Connectem Barcelona seeks to reverse this trend before it becomes more entrenched. It's an experiment in what the city calls "resource saturation."More fromTo Recognize Black History, Cities Rename Their StreetsThe City Governments That Have Mastered DataHow Philadelphia Plans to Beat the Looming Eviction CliffThe Car Crashes That Go Undetected
Laia Bonet Rull, Barcelona's Commissioner for Digital Transition, Sports and District Coordination, says the program should be more comprehensive than similar efforts elsewhere in the world. "We found that there were already quite a few examples of cities implementing universal or affordable internet measures," she said in an interview. "We also found digital skills-building programs and other cities that are lending laptops to people. What we didn't find, however, were cities that were addressing all at once the three-dimensional roots of the digital divide: connectivity, devices and skills."
The three-pronged approach will provide free broadband, devices and training for between 250 and 500 households. Once participants are set up with a good connection and enough devices at home, they'll receive coaching in common procedures such as setting up an email account, sending messages and using PowerPoint, the program commonly used by schools for online lessons. Further training in more complex computing will be available once participants have mastered these tasks — indeed, one of the program's objectives is to see whether or not developing basic skills motivates participants to seek out such further training. The true goal, says Bonet Rull, is not necessarily to bring all participants up to an advanced level but to see that "the support they get makes them feel more empowered and confident towards digital technology" and thus able to operate in a world in which many necessary daily tasks are going online.
None of this will come cheap. While the program relies partly on donations of internet connections and hardware, its 660,000 euro ($783,000) budget is steep when you consider that Trinitat Nova has barely more than 7,000 residents. While the city points out that economies of scale would be possible if the program were rolled out across the city, Barcelona would need to do a lot more fundraising and partnership building to extend the same level of engagement to every neighborhood in the city.
Still, as an inquiry into the community benefits that might be wrought via a major push for digital access and education, Connectem Barcelona stands to be a project to watch.Have a confidential tip for our reporters?
GET IN TOUCHBefore it's here, it's on the Bloomberg Terminal.LEARN MOREUP NEXTWhat's Wrong With Free Parking at Work?LIVE ON BLOOMBERGWatch Live TVListen to Live Radio
Most Read
The Power of Getting Paid Not to Park at Work
Subsidizing employer-paid parking clogs streets, boosts emissions and isn't fair to commuters who can't use this perk. But there's an easy way to fix it. Donald Shoup and Don PickrellJuly 14, 2021, 1:28 PM MDT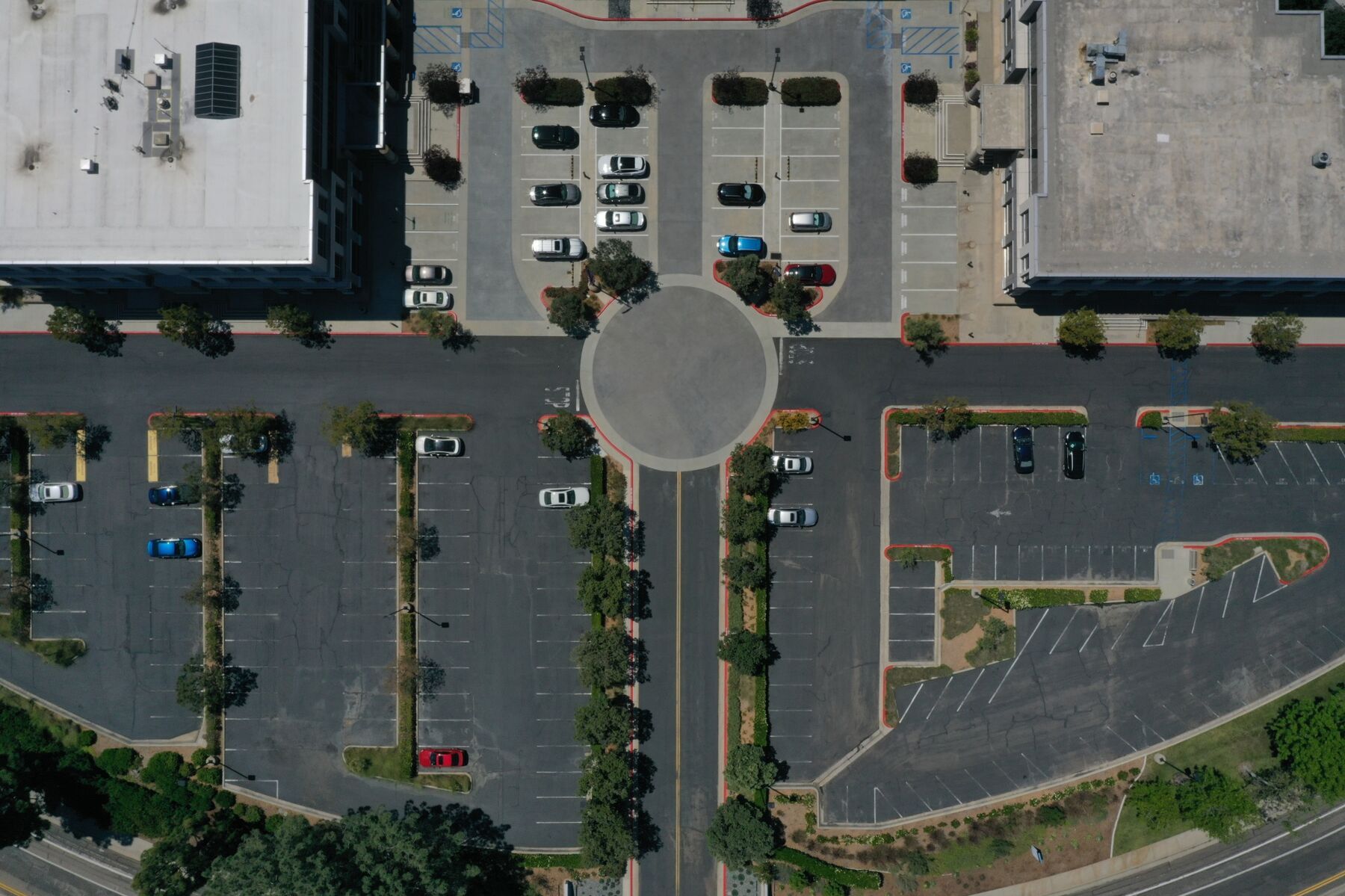 SHARE THIS ARTICLE
Cities, states and the federal government are trying to reduce traffic congestion, air pollution and carbon emissions, but a Catch-22 in the federal tax code works against these goals. The income tax exemption for employer-paid parking subsidizes solo driving to work, which helps explain why 81% of American commuters drive to work alone.
The tax exemption for employer-paid parking creates three big problems. First, free parking at work increases the number of cars driven to work by about a third, mostly at peak hours. Second, higher-income commuters are more likely to get tax-exempt parking subsidies. The tax exemption is also worth nothing to the 44% of American households who pay no income tax because of their low incomes. Third, free parking doesn't help transit riders, who are disproportionately communities of color. In Los Angeles, for example, 92% of Metro riders are people of color.
Repealing the tax exemption for a popular fringe benefit is unlikely, but the discussion doesn't end there. In a bid to reduce driving and increase fairness, the District of Columbia enacted its Transportation Benefits Equity Amendment in 2020. If an employer with 20 or more employees subsidizes parking at work, the law requires the employer to offer an equal benefit to employees who do not drive.More fromTo Recognize Black History, Cities Rename Their StreetsThe City Governments That Have Mastered DataHow Philadelphia Plans to Beat the Looming Eviction CliffThe Car Crashes That Go Undetected
Called "parking cash out," this policy gives commuters flexibility to choose between free parking or another benefit of equal value. Commuters can continue to drive and park free, or they can take the cash value of the parking subsidy and use it for anything they want, such as putting it toward the rent of an apartment within walking or biking distance of work.
California enacted a similar cash-out law in 1992. The California Air Resources Board examined the law's effects in a travel study of 1,694 commuters at eight firms in Southern California. The 1997 study found that after employers offered the cash option, solo driving to work fell 17%, carpooling increased 64%, transit ridership increased 50%, and walking or biking increased 39%. These changes reduced vehicle travel to work by 12% — equivalent to removing from the road one of every eight cars driven to work. Employers reported that parking cash out was cheap, easy to manage and fair. It also helped them to recruit and retain workers.
Adding 22 words to the Internal Revenue Code can benefit almost everyone at almost no cost to anyone.
Compliance with the cash-out law costs employers little because the laws in both California and D.C. apply only to parking spaces an employer rents from a third party. When a commuter cashes out a parking space, the money the employer previously spent to rent the parking space becomes the commuter's cash allowance, and the firm breaks even. After employers offered parking cash out in California, their total cost for transportation subsidies increased by only $2 per employee per month.
If commuters can choose between free parking or its cash value, all those who take the cash and stop driving will be better off (or they wouldn't choose the cash). Even the remaining solo drivers will be better off because parking cash out reduces traffic congestion.
While other states and cities could adopt this almost-costless reform, there's an even more straightforward solution: Amend the U.S. Internal Revenue Code's definition of employer-paid parking that qualifies for a tax exemption.
Here is the current definition of employer-paid parking that is tax-exempt, followed by the 22-word amendment in italics:
Section 132(f)(5)(C): QUALIFIED PARKING – The term "qualified parking" means parking provided to an employee on or near the business premises of the employer . . . if the employer offers the employee the option to receive, in lieu of the parking, the fair market value of the parking.
Parking cash out is a simple change to a traditional fringe benefit because it merely gives commuters choices about how to receive this benefit. If an employer offers commuters a fair deal — free parking oran equivalent benefit — the parking subsidy will continue to qualify as tax-exempt. Commuters can drive to work and park free, or they can use the parking subsidy's value for any other purpose they choose, including a tax-exempt contribution to health insurance or a pension plan. But if an employer offers commuters an unfair deal — free parking or nothing — the free parking does not merit a public subsidy, and its cash value should be taxable income.
Tax revenue will increase when a commuter chooses taxable cash instead of tax-exempt free parking. In California, federal income tax revenue increased by $48 a year per employee offered parking cash out, because some commuters preferred taxable cash to a tax-exempt parking subsidy. State income tax revenue increased by $17 a year per employee.
Parking cash out will ensure equity in commuting subsidies, increase transit ridership, reduce traffic congestion, improve air quality and reduce carbon emissions. It will also increase tax revenue without raising tax rates, and improve employee benefits without significantly increasing employers' costs. Employers who oppose offering cash out will have to defend their right to subsidize only drivers — at taxpayers' expense.
Adding 22 words to the Internal Revenue Code can benefit almost everyone at almost no cost to anyone. Subsidizing people rather than parking will improve tax equity, transportation efficiency, and economic and social justice.

Donald Shoup is a distinguished research professor of urban planning at the University of California, Los Angeles Luskin School of Public Affairs and the author of The High Cost of Free Parking.

Don Pickrell is the chief economist at the U.S. Department of Transportation's Volpe Center and a lecturer in the department of civil engineering at MIT.
The lurking threat to solar power's growth
Plummeting sunny day solar prices are undermining the economic case to build more solar farms – and putting climate goals at risk.by
July 14, 2021
A few lonely academics have been warning for years that solar power faces a fundamental challenge that could halt the industry's breakneck growth. Simply put: the more solar you add to the grid, the less valuable it becomes.
The problem is that solar panels generate lots of electricity in the middle of sunny days, frequently more than what's required, driving down prices—sometimes even into negative territory.
Unlike a natural gas plant, solar plant operators can't easily throttle electricity up and down as needed, or space generation out through the day, night and dark winter. It's available when it's available, which is when the sun is shining. And that's when all the other solar plants are cranking out electricity at maximum levels as well.
Sign up for The Download
– Your daily dose of what's up in emerging technologySign up
Stay updated on MIT Technology Review initiatives and events?
YesNo
A new report finds that California, which produces one of the largest shares of solar power in the world, is already acutely experiencing this phenomenon, known as solar value deflation.
The state's average solar wholesale prices have fallen 37% relative to the average electricity prices for other sources since 2014, according to the Breakthrough Institute analysis, which will be published on July 14. In other words, utilities are increasingly paying solar plants less than other sources overall, due to their fluctuating generation patterns.
Wholesale prices are basically the amount that utilities pay power plants for the electricity they deliver to households and businesses. They shift throughout the day and year, edging back up for solar operators during the mornings, afternoons and other times when there isn't excess supply. But as more solar plants come online, the periods of excess supply that drive down those costs will become more frequent and more pronounced.
Lower prices may sound great for consumers. But it presents troubling implications for the world's hopes of rapidly expanding solar capacity and meeting climate goals.
It could become difficult to convince developers and investors to continue building ever more solar plants if they stand to make less money or even lose it. In fact, California construction has already been flat since 2018, the study notes. But the state will need the industry to significantly ramp up development if it hopes to pull off its ambitious clean energy targets.
Related Story
Why cheaper solar photovoltaics are key to addressing climate change
The rapidly dropping price of solar power has transformed how we think about clean energy. But it needs to still get a whole lot cheaper.
This could soon become a broader problem as well.
"California is a little sneak peek of what is in store for the rest of the world as we dramatically scale up solar," says Zeke Hausfather, director of climate and energy at the Breakthrough Institute, and author of the report.
That's because while solar accounts for about 19% of the electricity California generates, other regions are rapidly installing photovoltaic panels as well. In Nevada and Hawaii, for instance, the share of solar generation stood at around 13% in 2019, the study found. The levels in Italy, Greece and Germany were at 8.6%, 7.9% and 7.8%, respectively.
The race
So far, heavy solar subsidies and the rapidly declining cost of solar power has offset the falling value of solar in California. So long as it gets ever cheaper to build and operate solar power plants, value deflation is less of a problem.
But it's likely to get harder and harder to pull off that trick, as the state's share of solar generation continues to climb. If the cost declines for building and installing solar panels tapers off, California's solar deflation could pull ahead in the race against falling costs as soon as 2022 and climb upward from there, the report finds. At that point, wholesale pricing would be below the subsidized costs of solar in California, undermining the pure economic rationale for building more plants, Hausfather notes.
The state's SB 100 law, passed in 2018, requires all of California's electricity to come from "renewable and zero-carbon resources" by 2045. By that point, some 60% of the state's electricity could come from solar, based on a California Energy Commission model.
The Breakthrough study estimates that the value of solar–or the wholesale average price relative to other sources–will fall by 85% at that point, decimating the economics of solar farms, at least as California's grid exists today.
How do we fix it?
There are a variety of ways to ease this effect, though no single one is likely a panacea.
The solar sector can continue trying to find ways to push down solar costs, but some researchers have argued it may require shifting to new materials and technologies to get to the dirt-cheap levels required to outpace value deflation.
Grid operators and solar plant developers can add more energy storage—and increasingly they are.
Researchers at Lawrence Berkeley National Laboratory highlighted similarly declining solar values in California in a broader study published in Joule last month. But they also noted that numerous modeling studies showed that the addition of low cost storage options, including so called hybrid plants coupled with lithium-ion batteries, eases value deflation and enables larger shares of renewables to operate economically on the grid.
There are likely limits to this, however, as study after study finds that storage and system costs rise sharply once renewables provide the vast majority of electricity on the grid.

States or nations could also boost subsidies for solar power; add more long-distance transmission lines to allow regions to swap clean electricity as needed; or incentivize customers to move energy use to times of day that better match with periods of high generation.
The good news is that each of these will help to ease the transition to clean electricity sources in other ways as well, but they'll also all take considerable time and money to get underway.
The California solar market offers a reminder that the climate clock is ticking.
This story was updated to add details from the Joule study.