Chinese internet search engine Baidu sets up $1.5bn self driving car fund By Cate Cadell, The Independent Online, Sept 2017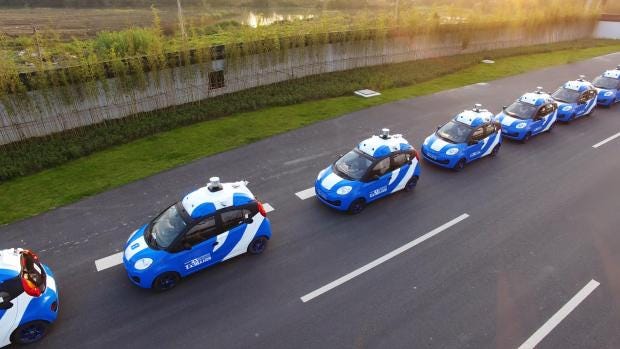 Chinese search engine Baidu announced a 10bn yuan ($1.1bn) self-driving car fund on Thursday as part of a wider plan to speed up its technical development and compete with US rivals.
The "Apollo Fund" will invest in 100 autonomous driving projects over the next three years, Baidu said in a statement.
The fund's launch coincides with the release of Apollo 1.5, the second generation of the company's open-source autonomous vehicle software.
After years of internal development, Baidu in April decided to open its autonomous driving technology to third parties; a move it hopes will accelerate development and help it compete with US firms Tesla and Google project Waymo.
In the latest update to its platform, Baidu says partners can access new obstacle perception technology and high-definition maps, among other features.
It comes amid a wider reshuffle of Baidu's corporate strategy as it looks for new profit streams outside its core search business, which lost a large chunk of ad revenue in 2016 following strict new government regulations on medical advertising.
Baidu's Apollo project – named after the NASA moon landing – aims to create technology for completely autonomous cars, which it says will be ready for city roads in China by 2020.
It now has 70 partners across several fields in the car industry, up from 50 in July, it says. Existing partners include microprocessors firm Nvidia Corp and mapping service TomTom NV.
Despite the rapid growth of its partner ecosystem, Baidu has faced challenges negotiating local Chinese regulations, which have previously stopped the company from testing on highways.