In Debating Europe, https://www.debatingeurope.eu/2016/04/04/should-water-gas-and-electricity-utilities-be-nationalised/ 
Should basic services such as water, gas, and electricity utilities be governed by the free market? Or should they be considered a "public good", and nationalised to keep prices down?  The latter policy fell out of fashion in the 1980s, but could it be time to resurrect it once more?
Proponents of nationalisation argue that private companies hike up prices and focus on profit over people. Utilities often create natural monopolies, and consumers cannot choose to stop consuming water, gas, or electricity – therefore, the logic of the free market starts to break down (or so goes the argument). Critics respond by pointing out that publicly-owned alternatives were inefficient and plagued by political interference from governments who only thought about winning the next election.
European Union rules promote liberalising markets and discourage privatisation. However, there may be ways around the rules. In Germany, many local municipalities own or part-own utility companies for the local community. In France, over 90% of the market is controlled by state-owned or backed entities.
What do citizens think? In 2013, Right2Water became the first European Citizens' Initiative to successfully gather over a million signatures. It's official title in the ECI register was: "Water and sanitation are a human right! Water is a public good, not a commodity!"
The Commission eventually responded to this initiative by declaring that the EU was committed to providing clean drinking water for all. However, their response stopped short of an outright exemption of water services from Single Market rules, including those concerning privatisation. Michel Barnier, the Commissioner for the Single Market at the time, explained to us that he believes these rules can be important to safeguard the quality and safety of water supplies.
Should water, gas, and electricity utilities be nationalised? Or is the free market the most efficient way to deliver basic services at an affordable price? Let us know your thoughts and comments in the form below and we'll take them to policymakers for their reactions!
**
Three Quarters Of British People Want To Re-Nationalize Utilities, Leonard Hyman & William Tilles , OilPrice.com, Jan 27, 2018
According to a poll taken late last year, 77 percent of respondents in the UK wanted to re-nationalize all of Britain's energy utilities. In addition, 83 percent of those surveyed wanted to renationalize the water utilities as well.
To a degree this seems like a repudiation of Margaret Thatcher's great privatization experiment of the 1980s. She and her Conservative government privatized large swathes of the economy including the nation's electric, gas and water utilities.
Unlike other industries which could become genuinely competitive, utilities remained monopolies. As a result they required something to protect the public against unlimited corporate pricing power. Prime Minister Thatcher, taking the optimistic view of good corporate intentions, sought to introduce genuinely competitive markets with way too few legitimate participants. Even Adam Smith wrote about what would inevitably happen.
We could call it "light handed competition". This goes along with their pro-business policy of "light handed regulation." Whether right or wrong, this corporate friendly concept swept the world of public policy on both sides of the Atlantic during this period. These ideas informed California's reorganization of its electric utility sector. (Ugh!) And has influenced American utility policy ever since. Globally even an august institution like the World Bank genuflects at the shrine of light handed regulation and extols the virtues of public-private partnerships.
Maybe the UK privatization sentiment poll was wrong. But we see other signs.
When does it become clear that a particular public policy has begun to "hit the skids" so to speak? First sign: widespread public dissatisfaction, complaints about the level prices or the uneven delivery of services. Eventually this dissatisfaction reaches the politicians.Related: The Unstoppable Oil Rally
The present Conservative government UK, whose incoherent policies have helped mightily to push up energy prices, has at an inopportune time decided to forsake its adherence to competition and market-based solutions and advocate for price controls. It's the only way they can pay for their planned fleet of high priced nuclear power stations.
The Labor opposition, also hewing to its traditional roots, has offered its solution: renationalize the utilities. This represents a marked departure from previous Labor government's policies of accommodation with Thatcherite policies and a return to old time Labor orthodoxy.
Now we're at the stage were the intellectual adherents are all almost about to say they were misinterpreted or whatever tiptoeing towards the exits looks like in these circles. Political support starts to peel away. A noted energy economist recently wrote a report for the government highly critical of the electricity in-dustry and its rather lax regulatory structure. An ex-regulator even went so far as to accuse the regulatory establishment of not being adequately pro consumer.
The article (on January 23) was entitled THE BIG READ: PRIVATISATION REVISITED. The not so subtle conclusion? "Britain was once the pioneer in privatisation but now many people believe that investors have run rings around regulators. That has prompted a rethink about how public utilities should be managed."
Let's begin with the admission. The intellectual linch pin of price cap regulation, the incentive regulation formula, was devised in only two days. And, contrary to more than a century of prior regulatory practice, the Thatcher government would not countenance any limit on utility corporate profits because that was "socialism".
The academic, Prof. Steven Littlechild, who devised the performance based ratemaking scheme now says that efficiency gains could be split with customers. This is what his formula was always supposed to do on a somewhat delayed basis.Related: This World Class Gas Field Is About To Start Producing
The Financial Times article criticizes utility financial policies and then ends up asking whether existing utilities could be replaced by local non-profit organizations. These would have lower profitability requirements and would be required to reinvest profits back into the utility business. It's a sad day for capitalism when even the staunchly neoliberal editorial board of the FT advocates for government ownership of the means of electric utility production. That is the real news.
Neither political party, right or left seems to like the existing energy policy. And the public is becoming increasingly restive. Worse yet, neither party has much grasp of energy economics. Which is both typical and regrettable.
How long will the UK's now privately-owned utilities continue to prosper, or even stay private? Will American policy makers, who recently demonstrated a rather shaky grasp of economics and electric grid opera-tion (but a seemingly solid grasp of short term political expediency), begin to follow suit if British Conservatives admit defeat and reconsider public or governmental ownership of their utility industry? And if so, what is the time line?
As devotees of opera and Wall Street trading floors both know, 'It ain't over till the fat lady sings." For utility investors, the question is whether Brunhilde is in the wings just offstage waiting her cue.
By Leonard Hyman and Bill Tilles
**
We can undo privatisation. And it won't cost us a penny, Will Hutton, in The Guardian, 
Three-quarters of British voters want our rail, gas and water renationalised but it's expensive – there is a business model that offers the best of both worlds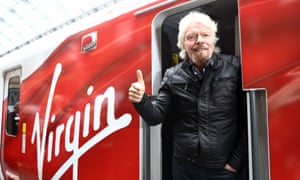 Public ownership is fashionable again. Turning over Britain's public assets, lock, stock and barrel into private ownership and relying only on light-touch regulation to ensure they were managed to deliver a wider public interest was always a risky bet. And that bet has not paid off.
Recent polls show an astonishing 83% in favour of nationalising water, 77% in favour of electricity and gas and 76% in favour of rail. It is not just that this represents a general fall in trust in business. The privatised utilities are felt to be in a different category: they are public services. But there is a widespread view that demanding profit targets have overridden public service obligations. And the public is right.
Thames Water, under private equity ownership, has been the most egregious example, building up sky-high debts as it distributed excessive dividends to its private-equity owners via a holding company in Luxembourg, a move designed to minimise UK tax obligations. As the Cuttill report highlighted, at current rates of investment it will take Thames 357 years to renew the London's water mains: it takes 10 years in Japan.
Equally, BT's investment in universal national high-speed broadband coverage has been slow and inadequate, while few would argue that the first target of the rail operators has been quality passenger service – culminating in the most recent scandal of Stagecoach and Virgin escaping their contractual commitments. Most commuters, crowded into expensive trains, have become increasing fans of public ownership. Jeremy Corbyn's commitment to renationalisation surprised everyone with its popularity.
The trouble is, it's expensive: at least £170bn on most estimates. Of course the proposed increase in public debt by around 10% of GDP will be matched by the state owning assets of 10% of GDP, but British public accounting is not so rational. The emphasis will be on the debt, not the assets, and in any case there are better causes – infrastructure spending – for which to raise public debt levels.
And once owned publicly, the newly nationalised industries will once again be subject to the Treasury's borrowing limits. If there are spending cuts, their capital investment programmes will be cut. What voters want is the best of both worlds. Public services run as public services, but with all the dynamism and autonomy of being in the private sector, not least being able to borrow for vital investment. It seems impossible, but building on the proposals of the Big Innovation Centre's Purposeful Company Taskforce,there is a way to pull off these apparently irreconcilable objectives – and without spending any money.
The government should create a new category of company – the public benefit company (PBC) – which would write into its constitution that its purpose is the delivery of public benefit to which profit-making is subordinate. For instance, a water company's purpose would be to deliver the best water as cheaply as possible and not siphon off excessive dividends through a tax haven. The next step would be to take a foundation share in each privatised utility as a condition of its licence to operate, requiring the utility to reincorporate as a public-benefit company.
The foundation share would give the government the right to appoint independent non-executive directors whose role would be see that the public interest purposes of the PBC were being discharged as promised.  This would include ensuring the company remained domiciled in the UK for tax purposes and guaranteeing that consumers, social and public benefit interests came first.
The non-executive directors would engage directly with consumer challenge groups whose mandate is to be a sounding board for consumer interests but at present are little more than talking shops, and deliver an independent report to an office of public services each year, giving an account of how the public interest was being achieved. It is important to have an independent third party: regulators, however good their intentions, too easily see the world from the view of the industry they regulate.
Because the companies would remain owned by private shareholders, their borrowing would not be classed as public debt. The existing shareholders in the utility would remain shareholders, and their rights to votes and dividends would remain unimpaired. So there would be no need to compensate them – no need, in short to pay £170bn buying the assets back. Indeed, the scope to borrow could be used to fund a wave of new investment in our utilities.
But the new company's obligation would be to its users first and foremost, and would be free to borrow free from any Treasury constraint. Nor would any secretary of state get drawn into the operational running of the industries – one of the major reasons Attlee-style nationalisation failed. Inevitably decisions get politicised.
The aim would be to combine the best of both the public and private sectors. If companies do not deliver what they have promised, there should be a well-defined system of escalating penalties, starting with the right to sue companies and ending with taking all the assets into public ownership if a company persistently neglected its obligations. But the cost would be very much lower, because the share price would fall as it became clear it was operating illegally.
Britain would have created a new class of company. Indeed, there is the opportunity to start now. If Virgin and Stagecoach are unable to fulfill their contractual obligations on the East Coast line, the company should be reincorporated as a public benefit company. The shareholders would remain, but the newly constituted board would take every decision in the interests of the travelling public guaranteed by the independent directors, empowered consumer challenge groups and the office of public services – so that the taxpayer can trust her or his money is spent properly. Corbyn and John McDonnell have a way of delivering what the electorate want – and still keeping the industries off the public balance sheet. The circle can be squared.
• Will Hutton writes for the Observer, is principal of Hertford College, Oxford, and chair of the Big Innovation Centre. This is an edited version of tonight's Will Hutton TED talk to the Tribune Group of Labour MPs, the first of a series aimed at developing new policy ideas
**
Nationalization: the pros, the cons and the alternatives
The pros and cons of bringing certain businesses under state control have been discussed for decades – and the debate is topical in the UK again, owing to the public's growing dissatisfaction with key services. Dan Lewis, the IoD's former senior adviser on infrastructure policy, assesses the potential effects of nationalisation on three industries and considers the alternatives
There are no new ideas in politics. Before the 1959 general election the IoD published Mind Your Own Business, a pamphlet listing 400 firms deemed to be at risk of nationalisation. Since then there have been waves of nationalisation and then privatisation. Today we seem to have come full circle, with the debate again proving divisive.
The pro-nationalisation arguments vary by industry, but they boil down to one main concern: that money which could be reinvested in improving public services is diverted away to dividends and boardroom rewards. On the other hand, privatisation has enabled firms to access extra capital, achieve efficiencies and improve services.
We asked 750 IoD members for their views on three public services: rail, water and energy. In each case, those who agreed that nationalisation would improve matters were in the minority (see graph, right). But it was clear from their responses that there is scope for improvement. The key question is whether the huge effort and disruption of nationalisation would produce better results, or whether we can instead do more to unleash the power of private-sector competition. Let's take a closer look.
The railways
Perhaps the most obvious target for nationalisation, a number of train operating companies (Tocs) and Network Rail hit the headlines in recent months for their chaotic timetable changes. Yet there were 1.7 billion passenger journeys in 2017-18, compared with only about 700 million a year before British Rail's privatisation in 1994.
Our rail system is half-nationalised. When BR was sold, the infrastructure was entrusted to a private venture, Railtrack, with the Tocs bidding to provide passenger services. After Railtrack collapsed in 2002 with debts of £3.5 billion, the state-owned Network Rail took over. But the financial problems have only grown: Network Rail is running with debts of £51.2 billion, according to its latest annual accounts.
The Tocs, meanwhile, have little flexibility. The Department for Transport stipulates the service they must provide in great detail, down to how many trains must call at which stations. It has also been argued that the franchise system leads to over-bidding, which in extreme cases has forced Tocs to abandon their franchises. National Express did this during the 2009 recession when passenger numbers on the East Coast Main Line did not increase as budgeted and it wasn't permitted to adjust its contract accordingly. The state-owned "operator of last resort" that replaced it, East Coast, returned £1 billion to the public purse in its five years of operation, but did so under a different contract, allowing it to reduce services and so cut its costs.
Water
Ten English and Welsh water authorities became private firms in 1989-91, alongside the creation of Ofwat, the regulator responsible for licensing suppliers, setting tariffs and enforcing standards. Since April 2017 businesses in England have been able to switch suppliers. Most IoD members we asked about this in our survey were unaware of the fact.
Water UK, which represents the main suppliers, commissioned research last year that suggested productivity in the industry had increased by an average of 2.1 per cent a year between 1994 and 2017, although the improvement was faster in the years immediately after privatisation. Water UK also reports that the quality of drinking water has improved, as measured by average compliance with UK and EU standards, and so has the quality of river water. The National Audit Office estimates that £126 billion has been invested in water since privatisation.
Water provision varies across the UK. Scotland and Northern Ireland have a single publicly run supplier for households, while Wales has a mixture of for-profit and not-for-profit providers. There is no compelling evidence that state-owned providers perform better. Scottish Water has got closer to the performance of its equivalents south of the border – partly because the Water Industry Commission for Scotland had benchmarked it against them to drive improvements. There is still an efficiency gap of about 13 per cent between Northern Ireland Water and the best companies in the rest of the UK.
Energy
To give a simple description of the energy industry, National Grid delivers electricity and gas over long distances and then distribution network operators (DNOs) bring it into our homes and businesses. Both are regulated by Ofgem. The transmission and distribution of energy accounts for about one-third of our final energy bills.
The DNOs are regulated regional monopolies that operate in an increasingly cutthroat environment for energy suppliers, in which customers can choose from more than 70 companies. In the near future, they will have to manage the emergence of the so-called smart grid, where energy consumers can be producers as well. The DNOs have also been leading the charge in connecting more than 28GW of distribution-level generation sources, ranging from wind farms to small-scale solar arrays, to the grid since 2007.
A truly smart grid, where digital tech provides real-time consumption data, will improve efficiency and reduce costs. This is private-sector led innovation – and there is little reason to think that further state intervention would produce better results than what's already being achieved.
The alternatives
Arguing against nationalisation is not to dismiss the need for reform. Accelerating the roll- out of digital signalling on the railways would significantly increase their capacity and improve reliability, for instance. This is proven tech, which has increased Tube capacity on the Victoria Line by 29 per cent, making it the world's second-most frequent metro service at 36 trains an hour. Real- time pricing on trains, potentially using third-party app developers, could also influence more passengers to travel during quieter, cheaper periods. Consumers are already used to this idea in the taxi market.
In the water industry, one bold option would be to introduce full retail competition, so households could switch suppliers just as they do for electricity and gas. There are also more basic steps, such as incentivising the 50 percent of British households that don't have a water meter to obtain one by offering lower tariffs, thereby helping to manage the UK's growing water consumption.
This is just a flavour of how to improve these public services without resorting to nationalisation. Karl Marx argued that all historical events occur twice – the first time as tragedy, the second as farce. We'll leave you to judge whether we're now watching a farce play out, but one thing is certain: this show isn't over yet.
Become a member of the IoD
The IoD has a range of memberships for directors, founders and co-founders, providing all the resources and facilities needed to enhance your business. To find out more about membership offerings and to join today, visit iod.com/membership