The future of jobs, work, and workplaces is facing rampant transformation. One of the most visible changes has been the rising number of contract workers, who, according to the Freelancers' Union, number 57.3 million people in the US. That's 36 percent of all workers! If current trends continue, by 2027, contract workers will outnumber wage workers nationally.
These 57 million freelancers benefit from some aspects of on-demand arrangements, such as flexible schedules. But the negative consequences of the gig economy often overshadow the positives. Contract workers face fewer protections, low pay, lack of job security, and no benefits. For example, the Freelancers' Union notes that 63 percent of contract workers have to dip into their savings at least once a month, compared to 20 percent of wage workers.
Amid this upheaval, platform cooperatives are emerging as a new type of enterprise. These startups build on the positive heritage of more than 100 years of cooperatives, with a deeply human-centered ethos, and leverage platform technology for scale and sustainability. Stakeholders—users, employees, and other members—govern the company and share in the success.
Platform co-ops are forming in response to formidable platform monopolies. In the West, Google controls search, Facebook and Twitter rule social media, and Amazon leads in e-commerce. You're probably also familiar with ridesharing services, which are dominated by Uber and Lyft. As Nick Srnicek writes in the Guardian , "Data is quickly becoming the 21st-century version of oil—a resource essential to the entire global economy, and the focus of intense struggle to control it. Platforms, as spaces in which two or more groups interact, provide what is in effect an oilrig for data."
Platform co-ops offer a mechanism by which users co-own and govern these companies, providing a means for users to protect their data judiciously rather than exploit it through algorithms to maximize profits. Not every algorithm is problematic, of course; most of us, for example, prefer to have private data extracted in order to be informed of traffic tie-ups. But, a platform co-op makes it possible to subject the decisions that are made about when and how to use private data to democratic control.
Platform co-ops also provide a way to share the wealth generated by the data. For example, Uber drivers in Great Britain barely earn more than the minimum wage , yet Uber itself has a market capitalization of close to $70 billion. Presumably, because the profits generated in a driver-owned Uber would accrue to the drivers themselves, a driver-owned Uber would share the wealth far more equitably than an Uber controlled by venture capital investors.
Cooperatives are largely misunderstood, even though they contribute substantially to the economy and to communities. A 2009 study estimated that 30,000 US cooperatives account for nearly $654 billion in revenue. More than 120 million Americans are also member-owners of a co-op, most commonly of a credit union or electric co-op. Yet only 11 percent of respondents could define basic elements of a co-op, according to a 2015 survey .
Fundamentally, cooperatives are businesses owned and run by and for their members. Whether customers, employees, or residents, members have an equal say in what the business does and a share in the profits. Cooperatives work in a variety of sectors and range from neighborhood-based, such as a children's preschool or grocery store, to multinational.
Many co-ops are major players in their industries. For instance, roughly 900 electric cooperatives in 47 states provide service to over 42 million people. Because electric co-ops are concentrated in rural areas, electric co-op distribution lines provide power to regions that cover almost three-quarters of the nation's landmass. These companies actively support their communities in addition to providing safe, affordable and reliable power.
Another sector where US co-ops are highly prominent is credit unions, where over 5,000 not-for-profit credit unions serve 112 million member-owners, with assets totaling $1.38 trillion. Cooperatives are often more resilient than traditional businesses in part because of strong relationships with their users. Ace Hardware , the world's largest hardware retail cooperative, grew to 5,000 locations in 60 countries this year at a time when most brick-and-mortar retailers are facing stalling sales, declining stores, and layoffs.
The founders of platform co-ops are designing alternatives to firms like Uber, Airbnb, and TaskRabbit (purchased recently by Ikea). Uber may be the poster child for digital market disrupters that are swirling in controversy. These controversies include toxic cultures marked by rampant sexual harassment, as well as additional harmful and illegal practices , such as skirting labor regulations and insurance requirements. Uber has been criticized for its poor treatment of contract labor, employees, and customers, along with its negative impact on local communities.
Infused with massive venture capital, these firms seem to pursue skyrocketing growth at all cost. In contrast, platform co-ops aim to reinvest in their users, employees, and communities, and value positive workplace practices in tandem with profitability. Getting platform cooperatives to scale will not be easy, however. Deep-pocketed firms like Uber have raised billions of dollars and have a first-mover advantage. Moreover, one of the biggest challenges with platforms is that name recognition is highly powerful and there is a tendency toward monopoly.
That said, a growing number of grassroots efforts around the globe are challenging this dynamic. For example, Modo is a car-sharing platform cooperative in Vancouver, British Columbia, with 19,000 members. According to board member William Azaroff, Modo is transforming communities by connecting people with places in a way that is affordable, convenient, inclusive and sustainable. Azaroff spoke at The Platform Cooperativism Consortium's 3rd annual conference at The New School in New York City in November. Approximately 350 participants from more than 15 countries gathered to share and amplify the value of platform co-ops for workers and sustainable communities.
Homecare workers and cleaners are some of the lowest paid workers, with few rights or protections. Up & Go is a site that promotes and schedules on-demand quality cleaning services for several women-owned cooperative businesses. Workers earn $4–5 more dollars per hour than other cleaning-industry workers in the area and retain 95 percent of the income they generate. The workers can build equity as owners, in addition to earning a fair wage. The software platform amplifies the network's marketing and streamlines customer support.
According to Nithin Coca, writing in Sharable , Up and Go got off the ground with the assistance of multiple grants, including "one from the Robin Hood Foundation, a nonprofit based in New York City that focuses on fighting poverty, and another from the citizenship initiatives program of the multinational British bank Barclays ." According to Sylvia Morse, Up & Go's project coordinator, "The impetus for launching Up & Go came from our understanding of the marketing challenges facing worker co-ops—along with the Robin Hood Foundation's research and focus on the impact of the digital gig economy on low-income workers."
Unions are also playing an important role to support platform cooperatives. Abby Solomon, a union organizer, spoke at the conference about Carina, a nonprofit online platform that connects low-income seniors and people with disabilities with union represented caregivers in Washington state. The project is a partnership between SEIU 775 and the State of Washington. In California, United Health Workers West helped nurses launch the NursesCan Cooperative, a platform for licensed vocational nurses to provide on-demand care options for health care providers.
Another health care startup is Savvy Cooperative , created by two founders who live with chronic illness. This marketplace connects healthcare innovators and researchers with patients so they can work collaboratively to co-create meaningful patient-centered solutions. Jen Horonjeff, Savvy founder, explains why they chose a co-op structure:
Savvy's mission is to elevate the patient voice and ensure that patients are fairly valued for their contributions to new innovations. We practice this ourselves as a co-op. By allowing patients to become co-owners, it gives them a vote and share of our profits. We believe this encourages a larger and stronger network of motivated patients, which will better amplify the patient voice in the healthcare industry.
Stocksy United is a stock photo platform cooperative founded in 2012 and based in Victoria, British Columbia. Photographers may seem like they have little in common with homecare workers, but they too face challenges getting work and fair prices. Quality is a hallmark of Stocksy's success; according to Nuno Silva, its Vice President of Product, Stocksy has nearly 1,000 contributing artists who earned $4.9 million in royalties based on revenues of $10.7 million in 2016. A substantial startup loan was instrumental to jump-start this growth. The cooperative structure provides the foundation to run an ethical, sustainable business that is made stronger by its member-shareholders, according to Silva.
Access to capital is another major challenge facing platform cooperatives. The novelty requires a great deal of education among investors, attorneys and other key players. I experienced this challenge personally in my work with the social enterprise Loomio , a worker-owned cooperative that is a platform for collaborative decision-making. Impact investors were enthusiastic about our mission, values, and prospects for growth. But they were unfamiliar with cooperative structure. So, we needed to educate prospective investors. This cultivation resulted in $460,000 investment in 2016. Loomio's progress benefitted from the maturing social enterprise sector that has nurtured enabling systems such as policies, legal options and investment. The ecosystem for platform co-ops is nascent, so pioneer founders must overcome many barriers.
Do these startups have a chance for breakout success? If Mara Zepeda has her say, they will. Zepeda, co-founder and CEO of Switchboard, instigatedZebras Unite , a grassroots cooperative movement to change the narrative by funding an ecosystem for purpose-driven startups like platform cooperatives. "Zebra" companies differ fundamentally from Silicon Valley "unicorns"—private startups valued at $1 billion or more. Zebras, mostly founded by women and people of color, favor quality over quantity, reward creation over consumption, and seek sustainable growth over quick exits. Zebras are about repair, not disruption.
Zepeda and her allies aim to remedy the astonishing reality that a mere three percent of venture funding goes to women and less than one percent to people of color. The Zebra network gathered recently at DazzleCon in Portland, Oregon to galvanize the movement to create alternative business models that will balance profit and purpose, champion democracy, and put a premium on sharing power and resources. The Zebra network is committed to create a more just and responsible society. These companies will hear, help, and heal the customers and communities they serve.
Trebor Scholz, a New School associate professor and host of the November conference, writes that, "[Platform Cooperatives] can be a reminder that work can be dignified rather than diminishing for the human experience. Cooperatives are not a panacea for all the wrongs of platform capitalism. But they could help to weave some ethical threads into the fabric of 21st-century work."
This article was originally published by Nonprofit Quarterly.
Editor's note: This article was originally published with edits to style and grammar. It was updated on January 8, 2018 to reflect how it originally appeared on nonprofitquarterly.org.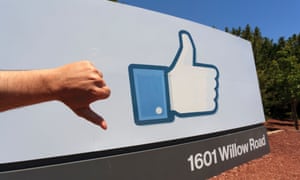 For the briefest moment in March 2014, Facebook's dominance looked under threat. Ello, amid much hype, presented itself as the non-corporate alternative to Facebook. According to the manifesto accompanying its public launch, Ello would never sell your data to third parties, rely on advertising to fund its service, or require you to use your real name.
The hype fizzled out as Facebook continued to expand. Yet Ello's rapid rise and fall is symptomatic of our contemporary digital world and the monopoly-style power accruing to the 21st century's new "platform" companies, such as Facebook, Google and Amazon. Their business model lets them siphon off revenues and data at an incredible pace, and consolidate themselves as the new masters of the economy. Monday brought another giant leap as Amazon raised the prospect of an international grocery price war by slashing prices on its first day in charge of the organic retailer Whole Foods.
The platform – an infrastructure that connects two or more groups and enables them to interact – is crucial to these companies' power. None of them focuses on making things in the way that traditional companies once did. Instead, Facebookconnects users, advertisers, and developers; Uber, riders and drivers; Amazon, buyers and sellers.
Reaching a critical mass of users is what makes these businesses successful: the more users, the more useful to users – and the more entrenched – they become. Ello's rapid downfall occurred because it never reached the critical mass of users required to prompt an exodus from Facebook – whose dominance means that even if you're frustrated by its advertising and tracking of your data, it's still likely to be your first choice because that's where everyone is, and that's the point of a social network. Likewise with Uber: it makes sense for riders and drivers to use the app that connects them with the biggest number of people, regardless of the sexism of Travis Kalanick, the former chief executive, or the ugly ways in which it controls drivers, or the failures of the company to report serious sexual assaults by its drivers.
Network effects generate momentum that not only helps these platforms survive controversy, but makes it incredibly difficult for insurgents to replace them.
As a result, we have witnessed the rise of increasingly formidable platform monopolies. Google, Facebook and Amazon are the most important in the west. (China has its own tech ecosystem.) Google controls search, Facebook rules social media, and Amazon leads in e-commerce. And they are now exerting their power over non-platform companies – a tension likely to be exacerbated in the coming decades. Look at the state of journalism: Google and Facebook rake in record ad revenues through sophisticated algorithms; newspapers and magazines see advertisers flee, mass layoffs, the shuttering of expensive investigative journalism, and the collapse of major print titles like the Independent. A similar phenomenon is happening in retail, with Amazon's dominance undermining old department stores.
These companies' power over our reliance on data adds a further twist. Data is quickly becoming the 21st-century version of oil – a resource essential to the entire global economy, and the focus of intense struggle to control it. Platforms, as spaces in which two or more groups interact, provide what is in effect an oil rig for data. Every interaction on a platform becomes another data point that can be captured and fed into an algorithm. In this sense, platforms are the only business model built for a data-centric economy.
More and more companies are coming to realise this. We often think of platforms as a tech-sector phenomenon, but the truth is that they are becoming ubiquitous across the economy. Uber is the most prominent example, turning the staid business of taxis into a trendy platform business. Siemens and GE, two powerhouses of the 20th century, are fighting it out to develop a cloud-based system for manufacturing. Monsanto and John Deere, two established agricultural companies, are trying to figure out how to incorporate platforms into farming and food production.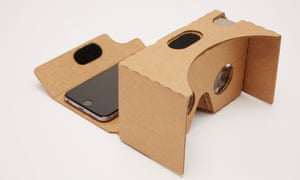 And this poses problems. At the heart of platform capitalism is a drive to extract more data in order to survive. One way is to get people to stay on your platform longer. Facebook is a master at using all sorts of behavioural techniques to foster addictions to its service: how many of us scroll absentmindedly through Facebook, barely aware of it?
Another way is to expand the apparatus of extraction. This helps to explain why Google, ostensibly a search engine company, is moving into the consumer internet of things (Home/Nest), self-driving cars (Waymo), virtual reality (Daydream/Cardboard), and all sorts of other personal services. Each of these is another rich source of data for the company, and another point of leverage over their competitors.
Others have simply bought up smaller companies: Facebook has swallowed Instagram ($1bn), WhatsApp ($19bn), and Oculus ($2bn), while investing in drone-based internet, e-commerce and payment services. It has even developed a tool that warns when a start-up is becoming popular and a possible threat. Google itself is among the most prolific acquirers of new companies, at some stages purchasing a new venture every week. The picture that emerges is of increasingly sprawling empires designed to vacuum up as much data as possible.
But here we get to the real endgame: artificial intelligence (or, less glamorously, machine learning). Some enjoy speculating about wild futures involving a Terminator-style Skynet, but the more realistic challenges of AI are far closer. In the past few years, every major platform company has turned its focus to investing in this field. As the head of corporate development at Google recently said, "We're definitely AI first."
All the dynamics of platforms are amplified once AI enters the equation: the insatiable appetite for data, and the winner-takes-all momentum of network effects. And there is a virtuous cycle here: more data means better machine learning, which means better services and more users, which means more data. Currently Google is using AI to improve its targeted advertising, and Amazon is using AI to improve its highly profitable cloud computing business. As one AI company takes a significant lead over competitors, these dynamics are likely to propel it to an increasingly powerful position.
What's the answer? We've only begun to grasp the problem, but in the past, natural monopolies like utilities and railways that enjoy huge economies of scale and serve the common good have been prime candidates for public ownership. The solution to our newfangled monopoly problem lies in this sort of age-old fix, updated for our digital age. It would mean taking back control over the internet and our digital infrastructure, instead of allowing them to be run in the pursuit of profit and power. Tinkering with minor regulations while AI firms amass power won't do. If we don't take over today's platform monopolies, we risk letting them own and control the basic infrastructure of 21st-century society.
• Nick Srnicek, a lecturer in digital economy at King's College London, is the author of Platform Capitalism