Solar is the 'new casinos,' offering long-term steady income
Renewables targeted as a green path to stimulate economies
Dozens of new solar and wind projects are sprouting up on tribal lands across the U.S. 
In the fall, Wirsol Solar AG expects to start building a 110-megawatt solar project on the Pine Ridge Reservation in South Dakota. And last month, the Moapa River Indian Reservation in Nevada was announced as the site for two solar arrays expected to produce 500 megawatts of electricity, enough to power 180,000 homes. They already have a prominent customer: NV Energy Inc., the utility owned by Warren Buffett's Berkshire Hathaway Inc.
The efforts are the latest in a burgeoning trend. In 2018, the U.S. handed out $6.5 million in grants to 11 tribal communities seeking to develop solar or wind power in eight states. It might be considered a return to nature. That's certainly the view of Henry Red Cloud, a member of the Oglala Lakota Nation.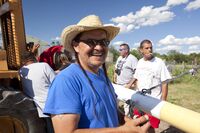 "The native's way of life, in ceremony, song, dance and language, are all based around the sun," Red Cloud said in an interview. "We're taking our old ways and becoming sustainable." Solar, he added, "is our new casinos."
Red Cloud runs a business called Lakota Solar Enterprises that provides technical training to tribe members seeking to work on the projects. His goal: Stimulating the tribe's economy with a "green path" the community can be proud of.
The Moapa Reservation projects, planned by 8minute Solar Energy and EDF Renewables, a unit of Electricite de France SA, are part of one of the biggest expansions of solar and storage ever proposed in the U.S., along with a nearby solar farm located on federal land.
It's a win-win-win situation for the tribes, said Peter Meisen, founder of the Global Energy Network Institute, an industry research firm.
There's a "bandwagon effect" going on among Native American communities because "there's so much to gain," Meisen said by telephone. He listed the potential for added employment, low-cost electricity on-site and revenue from contracts to supply power throughout a region.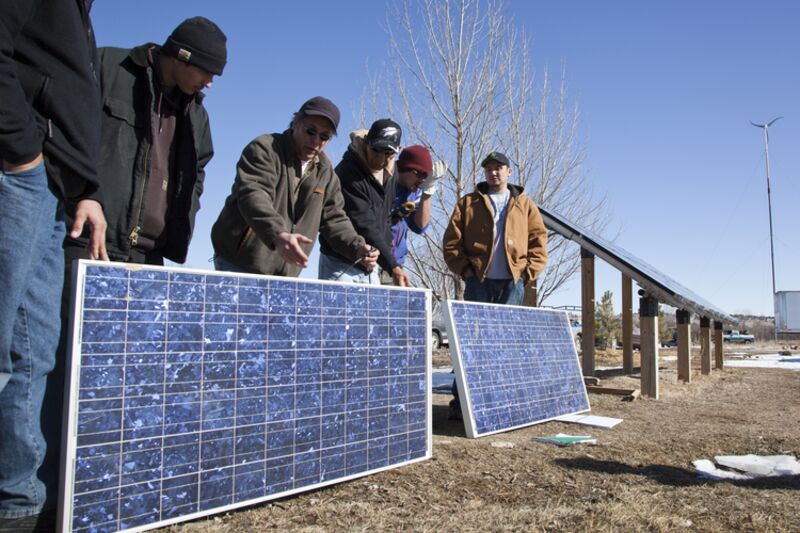 The Lakota community's new solar array isn't the first on the reservation, located about 30 miles north of Las Vegas. In March 2017, the tribe — with less than 400 members — activated the first utility-scale solar farm on tribal land in the U.S., a 250-megawatt array covering 2.2 square miles. Some of that power is sent to Los Angeles.
If the location is good, casinos are "a gold mine" for tribes, according to Tom Buttgenbach is chief executive officer of 8minute. At the same time, though, they could face threats moving forward from things like online gaming, he said.
Casinos need to be within 50 miles of a metro area (with 10,000 or more residents) to be highly profitable, according to research by the National Indian Gaming Commission. That criteria covers less than half the tribal casinos running now, the group said.
Meanwhile, leases for wind and solar facilities offer "a long-term steady income" with "predictable cash flow," Buttgenbach said.
Financing large projects on tribal land can be difficult. Typically, they come in the form of 50-50 partnerships between the tribe and the project's developer. But it takes an understanding of tribal governance to get that done, he said.
The growing number of climate initiatives from U.S. states like California and New York is also opening opportunities, said Vickie Simmons, who serves as chairwoman for the Moapa tribe.
After Nevada lawmakers approved legislation to have renewables account for 50% of its energy portfolio by 2030, "everybody was knocking on our doors," Simmons said. "Now, it's all about creating a new economy."
— With assistance by Brian Eckhouse