The 2020 climate candidate's latest proposal calls for ending federal support for fossil fuels, ramping up prosecutions and putting a new spin on carbon pricing.
By Alexander C. Kaufman, Huffington Post, https://www.huffpost.com/entry/jay-inslee-climate_n_5d103fece4b07ae90d9f72df June 2019
Democratic presidential candidate Jay Inslee already laid out plans to shut down all coal plants by 2030, spur a clean-energy construction boom and target climate change deniers overseas with anti-corruption laws.
Now the Washington governor, whose White House bid is entirely centered on climate change, is out with a new proposal to end federal support for fossil fuel production and make the industry pay for some of the damages emissions are causing
At a time when President Donald Trump's Energy Department extolls the virtues of "freedom gas" in official press releases, Inslee's nearly 11,000-word "Freedom from Fossil Fuels" plan imagines what federal policy might look like under an administration that takes seriously scientists' projections of warming over the next few decades.
The proposal calls for eliminating nearly $20 billion in coal, gas and oil subsidies, tax breaks and royalty exemptions, and halt leasing of federal lands to drillers. It promises to work toward a nationwide ban on hydraulic fracturing, or fracking, the technology that helped the United States surpass Saudi Arabia and Russia as the world's top producer of crude. It vows an end to oil exports, and outlines a "climate test" for all infrastructure permitting, which would essentially put a stop to most new pipelines, refineries and fuel terminals.
The plan even teases the possibility of nationalizing parts of the fossil fuel industry by buying out and decommissioning assets, making Inslee the first 2020 contender to consider the idea, though he stopped short of making that specific call. 
"When you're in a hole, you have to stop digging," Inslee told HuffPost by phone Sunday. "We have to stare the fossil fuel industry in the eye and say, 'The gravy train is over.'"
But the plan goes further than simply deflating the value of fossil fuels by reversing favorable federal regulations. Inslee pledged to wield his pulpit as the Democratic Party's de facto leader to enact a fee on companies' greenhouse gas emissions and establish a new office in the Department of Justice to prosecute polluters "to the fullest extent of civil and criminal law."
"This will get us off fossil fuels in the only time period that's consistent with our survival in the world as we know it," Inslee said. "Don't expect these people to go easily."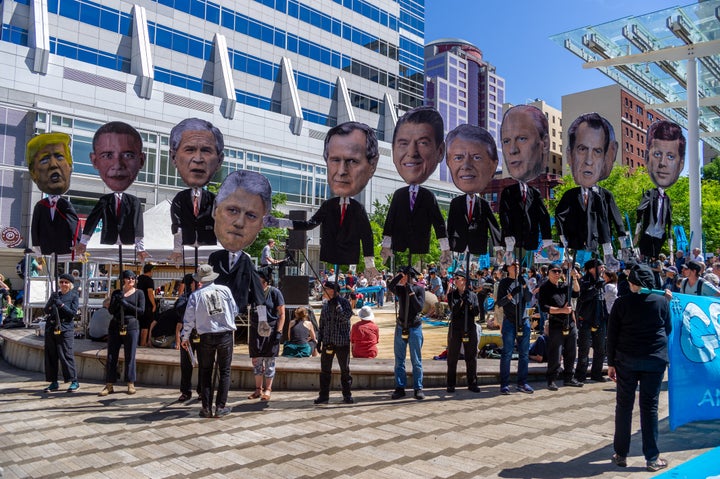 Inslee should know. He thrice tried to put a price on planet-warming emissions, the climate policy conservative free marketeers favor, in his home state. But the oil and gas industry mobilized against it, spending a record $31 million last year to kill a ballot measure that would have put a modest $15 per metric ton fee on carbon emissions.
The plan announced Monday doesn't specify a per tonnage price, which Inslee said he'd aim to work out with legislators. But the fee would be open to changes every six months, and cover a wide array of greenhouse gases beyond carbon dioxide, such as methane and fluorinated "super pollutant" gases.
Inslee offered only vague details about the structure of the fee, calling for it to be "set as far upstream as possible to provide stable and predictable incentives for clean energy production." The proposal suggests there could be alternative compliance payment systems set up to "ensure that compliance costs remain practical, economic and effective."
When Democrats last tried to legislate on climate change nationally a decade ago, lawmakers proposed a cap-and-trade scheme, known as the Waxman-Markey bill, that would have set a limit on overall emissions and created a market where companies could buy and sell permits to pollute. Now that climate change, made tangible by worsening natural disasters and mounting scientific warnings, can no longer be straight-facedly denied, oil companies that once funded misinformation campaigns about the science are rallying behind a proposal to set a national carbon tax.
But tax tweaks alone are a political gambit, as the ongoing yellow-vest protests in France, started in opposition to a new levy on gas, make clear. To Inslee, a pollution price isn't meant to raise the revenue needed to transition to renewable energy, though the proposal accounts for how it'll help. Nor is the fee meant to simply send a signal that encourages the market to correct for the civilizational threat fossil fuel emissions pose. Pricing pollution from entire sectors is meant to limit the power of corporate giants to skirt or weaken regulations meant to phase them out.
"The dialogue has been so centered on a price that it's unfortunately ignored the effectiveness of other regulatory measures," Inslee said.
That's why his campaign rolled out broad regulatory frameworks first, he said. "That's where you get the biggest bang for your buck."
Don't expect these people to go easily.Washington Gov. Jay Inslee
The Exxon Mobil Corp.-endorsed carbon pricing scheme proposed by the Climate Leadership Council that's gaining popularity among Republicans seeking a climate plan to back as science denial becomes politically untenable offers a powerful contrast to Inslee's vision. Unlike the CLC proposal, which promises to waive oil companies' legal liability for climate destruction, Inslee vowed federal support to the lawsuits a handful of states, municipalities and individual citizens filed to recoup damages from emissions-fueled warming. Going further, Inslee promised that, as president, he'd order the Justice Department to create a new Office of Environmental Justice "to hold offenders fully accountable under maximum application of federal law."
"We've got to have a cop on the beat," Inslee said. "We can't allow the fossil fuel industry to just lawyer up and avoid enforcement of these laws."
The proposal is unlikely to win Inslee many skeptical primary voters in fossil fuel-producing states. But its release comes just days after a new poll found a majority of Americans believe fossil fuel companies are responsible for damages linked to climate change. Just 29% said companies bear little to no responsibility, while 57% said the industry owes a "great deal" or "moderate amount" for climate change destruction, according to the online survey of 5,131 adults conducted by the Yale Program on Climate Change Communication and commissioned by the nonprofit Union of Concerned Scientists.
Another 53% said fossil fuel companies should pay for climate damages, including 25% who said the industry should cover "all costs" and 29% who said "most costs." Just 4% said taxpayers should cover most costs, 2% said all costs and 12% suggested the expense should be equal split between public and industry money.
Inslee's expanding library of climate proposals makes little mention of carbon capture and storage, technologies largely funded by fossil fuel companies. But the governor said his plan doesn't "eliminate that as a possibility," particularly for hard-to-decarbonize industries like steelmaking and cement production. But he pointed to the repeated failures of carbon capture-equipped power plants as evidence that such technology ought not to be used as an alternative to carbon-free alternatives in the power and transportation sectors.
"We just can't allow it to be a false hope of people who want to hang on to an industry that is going to be transitioned out of under any circumstances," Inslee said.
The Guardian
Jay Inslee targets fossil fuel interests with new presidential promises
Washington governor's campaign centers on climate crisis
Announcement to be made in threatened Florida Everglades
Emily Holden in Washington
Mon 24 Jun 2019 08.00 EDT
Washington governor Jay Inslee will set his sights on powerful fossil fuel interests on Monday, by introducing a new portion of the presidential campaign he has centered on addressing the climate crisis.
If elected, Inslee says, he will cut billions in fossil fuel subsidies, ban new drilling on public lands and in offshore waters, phase out fracking for natural gas, end the use of coal and ban oil exports.
He also proposes to create a climate pollution fee, institute an environmental justice office within the Department of Justice in order to prosecute polluters, and adopt a "climate test" for new infrastructure projects.
"Even as fossil fuel corporations harm our communities and endanger our future, they continue to benefit from billions in US government subsidies and giveaways," the plan says. "They are privatizing their rising profits even as they impose massive costs on society."
Experts say Inslee's climate plan, which also aims for net-zero carbon pollution by 2045, is the most comprehensive of any presidential candidate. But the governor is not among frontrunners in national and state polls.
Inslee will announce his new campaign promises from the Florida Everglades on Monday morning, before joining an airboat tour with environment advocates.
Earlier this year, a Florida court decided to allow oil exploration in the Everglades, a unique ecosystem that is also a drinking water source for millions.
Other contenders for the Democratic nomination, including Bernie Sanders and Elizabeth Warren, have echoed portions of Inslee's proposals, particularly ending subsidies and new extraction on public lands.
Advocacy groups including the youth-based Sunrise Movement have called for White House hopefuls to distance themselves from the oil, gas and coal industries.
Most Democratic candidates have signed a pledge to refuse campaign donations from certain fossil fuel interests. The notable exception is former vice-president Joe Biden, who has said he will not take fossil fuel money but has yet to formally commit.
June 24, 2019
Democratic presidential candidate and Washington Gov. Jay Inslee on June 24 released one of the most expansive plans of any leading politician to end the fossil fuel era. His "Freedom from Fossil Fuels" proposal not only eliminates the federal support of fossil fuels but also to actively shuts down the industry and makes polluters pay.
One of his proposals involves the "buying out and decommissioning of fossil fuel assets." This makes him the first 2020 presidential contender to embrace the idea, testing the willingness of politicians to confront the power of the fossil fuel industry and support a bold timeline for action.
Popular support
A poll of about 1,000 people done by YouGov for the Democracy Collaborative shows significant public support (38%) for a public takeover of fossil fuel assets for the purpose of executing a green transition, with 32% opposed. Further, when creating jobs for affected workers in the green energy sector is explicitly included in such a plan, support jumps to 47%, and opposition declines to 27%. (See charts below.) This is significant because it speaks to the political potency of this strategy.
Why should the federal government take over fossil fuel assets?
Fossil fuel companies continue to be thoroughly committed to extracting and marketing as much coal, oil, and gas as possible, and will use their political and economic weight to get that done. A public takeover of fossil fuel assets eliminates this gridlock by breaking the connection between carbon extraction and corporate profit and ensures that we provide a just transition to workers.
Currently, when fossil fuel companies go bankrupt, the transition plan is to allow them to terminate pension fund obligations and cut jobs while giving lavish payouts to CEOs and engineering their return to the business of consuming more fossil fuels and moving the planet closer to ecological catastrophe. In coal country, Westmoreland Coal filed for bankruptcy in 2018. In the process, the company left more than 250 active employees and 1,000 retirees and their families in the lurch while executives received $1.5 million bonuses.
Taking over the fossil fuel assets ourselves allows us to flip the script, centering workers, community, and climate over CEOs. We could build a dove-tailing strategy to revitalize these extracted communities and mobilize the US towards a zero-carbon future.
While several 2020 presidential contenders have put together proposals for stopping extraction on public lands, Inslee's plan recognizes that US federal lands only account for 40 percent of national coal production, a quarter of oil, and one-eighth of gas. A complete plan to address the climate crisis would have to address fossil fuel production on private lands. That is what makes the Inslee plan distinctive.
**
The May 2019 special issue of In These Times magazine, "Getting to Zero,"features an article by Next System Project co-founder Gar Alperovitz and researcher Johanna Bozuwa that calls for taking public control of electric utilities to remove a major impediment to the green transition. The issue also includes an article on "How to Bury the Fossil Fuel Industry" by Kate Aronoff that is based on The Next System Project's "quantitative easing for the planet" proposal.
In "Electric Companies Won't Go Green Unless the Public Takes Control,"Alperovitz and Bozuwa write that meeting the goals of the Green New Deal "requires not just a few new green technologies, but a reimagining of the way the pieces fit together. We need a system rebuilt from the ground up with institutions of democratic, rather than private, control."
Corporate energy utilities "stand as impediments to a viable energy future," having proved "more interested in fleecing ratepayers than in sustainability." An energy grid more suitable for a warming world and for the use of solar and wind power would replace today's large, centralized generating nodes with "smaller, community-sized units, interlinked but capable of operating independently in an emergency. Here, community- or neighborhood-size renewable energy installations could be owned and operated for the benefit of the communities they serve, not a giant power company's investors."
Aronoff writes that "living up to the values embodied in a Green New Deal will require a managed decline of the fossil fuel industry, in which the first priority is ensuring a dignified quality of life for extractive sector employees—not golden parachutes for C-suite executives." She notes that "researchers at the Next System Project have suggested the U.S.government could bring U.S.-based fossil fuel industries under public ownership by buying up 51 percent of their shares—investors could sell these voluntarily, or else be made to compulsorily—then moving swiftly to curtail production."
Read these and other articles in the In These Times special issue here.
Electric Companies Won't Go Green Unless the Public Takes Control" Private electric utilities are an obstacle to climate justice. Here's how to build alternatives.
BY GAR ALPEROVITZ & JOHANNA BOZUWA
APRIL 22 | MAY 2019 ISSUE
LESS THAN 100 YEARS AGO, electricity was far from a given for all Americans. As late as the mid-1930s, decades after most U.S. cities were fully wired, nine out of 10 rural families made do with kerosene lamps and pumped water by hand. Privately owned power companies were unwilling to invest in anything that did not produce extravagant profits, so rural communities were not prioritized. The answer—though not called by this name—was "democratic socialism." President Franklin D. Roosevelt launched the Rural Electrification Administration (REA) in 1935 to provide tools for rural families to band together to build publicly or cooperatively owned utilities. REA brought electric power to more than 90 percent of rural America by 1953.
We need similar urgency and public action to avert climate catastrophe. The Green New Deal—which calls for a 10-year mobilization to meet 100 percent of power demand through "clean, renewable and zero-emission energy sources"—requires not just a few new green technologies, but a reimagining of the way the pieces fit together. We need a system rebuilt from the ground up with institutions of democratic, rather than private, control.
17 PERCENT of our electricity came from renewables in 2018, including hydropower. Getting from here to 100 means we need to build around five to six times the renewable capacity we currently have, all while phasing out gas-powered heating and oil-fueled vehicles in favor of new, electric-powered models and increasing energy efficiency.
We know that in a warming world, we need a more resilient, smarter infrastructure to cope with the realities of extreme weather events, changing conditions and new, intermittent sources of power, like wind and solar. One key way to get there is to downsize parts of our current monolithic grid into smaller, community-sized units, interlinked but capable of operating independently in an emergency. Here, community- or neighborhood-size renewable energy installations could be owned and operated for the benefit of the communities they serve, not a giant power company's investors.
Today's corporate energy utilities once again stand as impediments to a viable energy future. More interested in fleecing ratepayers than in sustainability, they desperately guard their fossil fuel investments, lobby regulatory agencies and donate to preferred politicians.
The new Sunset Park Solar project in New York City is a perfect example of the sort of initiative a Green New Deal could finance across the nation. Uprose, one of the oldest community-based Latinx organizations in the city, partnered with several groups, including the state government agency NYC Economic Development Corporation, woman-owned solar installer 770 Electric and consumer-owned cooperative Co-op Power, to install community-owned solar on top of the Brooklyn Army Terminal by the end of 2019. When finished, it will serve 200 low-income residents with electricity that's cheaper and more resilient in the face of potential climate-related grid disruption. At larger scales, different forms of democratized ownership begin to come into focus. Public ownership at the city level cuts out investors demanding higher rates and allows for long-term and holistic community investment. Residents of Boulder, Colo., have waged a multi-year struggle to take their electric utility into public ownership for the explicit goal of transitioning to clean energy. Cutting their contract with investor-owned utility Xcel would free them from the company's historical foot-dragging on renewable energy deployment, allowing them to make their own decisions about how to transform their grid.
At the state level, campaigns to take power systems back into public hands are making strides. In California, the failures, greed and bankruptcy of the statewide grid operator, PG&E, has prompted activists to push for public ownership instead of an investor bailout. In Rhode Island, the Democratic Socialists of America's #NationalizeGrid campaign against power company National Grid is picking up steam. In January, Rick Savage, a Republican and business owner from Bethel, Maine, responded to the possibility of a public utility quite straightforwardly: "Creating Maine Power will reduce costs to businesses like mine, put the control back in our hands, and put money back in our pockets as Mainers."
The Green New Deal could give communities the much-needed financing, legal authority and capacity to kick out investor-owned utilities in favor of community-run, renewable-powered ones by launching a Community Ownership of Power Administration, akin to Roosevelt's REA. We also need to think about large-scale planning that can structurally shift entire systems to serve the many. Here, another program of the original New Deal shows what can be done: The Tennessee Valley Authority (TVA), a government-owned corporation created in 1933, was part rural electrification program, part agricultural management, part river management and part jobs program for a region of the country hit hard by poverty. A large-scale experiment in regional planning, TVA now provides wholesale energy to seven states and 10 million customers.
It should be noted that TVA backed away from an initial vision of more bottom-up democratic control, and its record on equity is far from perfect. When building its dams in the 1930s, it used eminent domain to take over farming land and failed to adequately support displaced black farmers. Its environmental record, too, is spotty, marred by large hydropower dams, nuclear and coal power.
But TVA still offers a model of the kind of large-scale planning that could today allow us to develop—in a more democratic, racially equitable and ecologically appropriate way—at-scale infrastructure designed to provide cost-effective renewable power to millions. A recent report by the People's Policy Project proposes reforming the TVA, turning the energy juggernaut into a "Green TVA" by decarbonizing all of its energy production and expanding its service area so it can install large-scale clean energy across the country.
Imagine the windswept plains of Texas and Oklahoma with oil and fracking rigs redeveloped into centers for wind power.
Alternately, we can look to the New Deal vision of Sen. George Norris (R-Neb.), one of the original architects of the TVA, who helped make his largely conservative state the only one entirely served by public power systems. Norris urged the creation of "seven little TVAs" operating across the country as anchors of economic democracy. Such regional-scale initiatives could be leveraged to support a just transition now—with specific reflection on how to not reperpetuate the harms of the first New Deal. Imagine the windswept plains of Texas and Oklahoma with oil and fracking rigs redeveloped into centers for wind power, along with regional strategies for transitioning workers from extractive industries to renewables. And a regional consortium of cities and counties investing in publicly owned solar and storage to power communities across the Southwest. And a massive jobs program to retrofit every house in the Northeast for greater efficiency and to get it off gas heating. And fully electrified regional transit systems.
This is the level of ambition we need to make the Green New Deal work. The technology to get us to 100 percent renewables is there, according to the research of Stanford engineer Mark Z. Jacobson; the question is how we redesign the system fast enough and for the people. If our goal is to save and even improve human lives, the new system has to bake in equity and democracy at every level—from the community to the regional and beyond.
JOHANNA BOZUWA is a research associate with The Next System Project at The Democracy Collaborative. Her work focuses on transitioning away from the extractive, fossil fuel economy and toward energy democracy.
GAR ALPEROVITZ is co-founder of The Democracy Collaborative and co-chair of The Next System Project. He is the author, most recently, of Principles of a Pluralist Commonwealth.
Isaiah J. Poole: Welcome to this edition of The Next System Podcast. I am Isaiah J. Poole.
Recently Senate Republicans staged a vote on The Green New Deal resolution that was introduced in Congress by Rep. Alexandria Ocasio-Cortez and Sen. Ed Markey. That vote was a political stunt, and it was also a missed opportunity. For the reality is The Green New Deal is really more of a "Green New Outline." A lot of the details have yet to be filled in—not the least of which relate to how much we need to extricate ourselves from the fossil fuel industry, and how can we possibly do that when that industry is so woven into the global economy and our daily lives.
On this podcast you will hear three people who are at the cutting edge of dealing with these questions.
We have with us Kate Aronoff, who is a writer covering climate and American politics. She is among other things a fellow at the Type Media Center and a contributing writer at The Intercept. She is currently working on two forthcoming books. One about democratic socialism in America, and one about the politics of climate change called The New Denialism, both of which are set to be published in 2020.
Steve Kretzmann has worked with communities threatened by the oil and gas industry around the world for the last 30 years. He founded Oil Change International in 2005 to use data, advocacy, and organizing to support the rights of those communities, confront the power of the fossil fuel industry, and raise the bar for climate leadership.
Finally, Carla Skandier is a senior policy associate at The Next System Project. Her work focuses on addressing climate change through systemic solutions. For the past year, she has been leading the Quantitative Easing for the Planet project and developing a plan that can at once keep carbon in the ground and promote a knockout blow to the fossil fuel industry.
I want to get immediately into a report that was released by Oil Change International called Drilling Toward Disaster. Steve, can you tell us the key findings in that report?We're in a deep hole on climate, there are people who are making ladders and they think we can make it to the top, but there are also people who are making shovels and every day they dig the hole deeper. We really need people to put down the shovels.
Steve Kretzmann: Yeah. I'm happy to. A little bit of context on that report is helpful to understand it. We have been publishing reports in "The Sky's Limit" series since about nine months after [the Paris climate accords], and what we decided to do is to measure the carbon in developed reserves for the oil and gas industry, and that means what is there still in the ground? Where have initial investments been made? Where is it sort of very easy to see all of this oil and gas being produced and to compare the numbers in those totals to the IPCC carbon budgets?
Globally, we've known for a while, since that initial report came out, and then even before that in different research, that there's more than enough carbon in developed reserves to blow past the Paris goals. The clearest I can explain it is like this: we're in a deep hole on climate, there are people who are making ladders and they think we can make it to the top, but there are also people who are making shovels and every day they dig the hole deeper.
The people with the ladders don't think they'll be able to reach the top if the hole gets much deeper, but the people with shovels say, "Don't worry about that," because they're sure that if we go a little way more down there's going to be a passage to the top that's lined with unicorns. That is sort of the place that we're at in the carbon struggle. We really need people to put down the shovels.
What we did in the US installment of "The Sky's Limit," which we called "Growing Towards Disaster," is to reveal that the US is already the world's number one oil and gas producer, but as we've shown here, we are making a huge expansion in additional oil and gas drilling to the point where the USwill count for more than 60 percent of global oil and gas production growth over the next 10 years. This is really a grab for atmospheric space and profit by the US, and it's profoundly unjust in both the global and the historical sense.
It's worth pointing out that if this happens in the way that the industry and investors are betting it will, 50 percent of the carbon budget for a safe-climate, 1.5-degree path will be taken up by US oil and gas production by 2030, and 90 percent of it by 2050. We have a big problem here at home in the United States with oil and gas production.
It's not only that historically we're the largest consumers, but now we are also literally in this critical decade when the IPCC has just told us we have to reduce our carbon emissions by roughly half by 2030 if we expect to make the stated aims of the Paris Climate Agreement. At that same time the US is pushing the accelerator down as far as it will go and producing more oil and gas, and that is obviously a huge, huge problem.
Isaiah J. Poole: Kate, Steve just said, we need people to put down the shovels. How does that relate to the political moment we're in right now?
Kate Aronoff: I think we're seeing a lot more people who are ready to do that, now. I think as someone who has been paying attention to climate change for a long time, and climate politics, I am just still a little dazed and confused in the best way possible as to where the moment is right now, as I'm sure we'll talk about the Green New Deal, which is a phrase that's been around for about a decade now, it's now sort of grabbing headline news after folks at Sunrise movement as well as Alexandria Ocasio-Cortez have really brought it into the forefront of America politics more generally, and out of the fringes where it lived for a long time.
That's calling for an economy-wide mobilization to get the economy to net zero by 2030 in the United States. That's a hugely ambitious goal, more sweeping than any climate proposal we've seen in the US, certainly for some time, that seemed to have real legs for passing and eventually becoming the law of the land, I hope.
It's also just more flatly in line with a scientific consensus, which Steve sort of laid out in terms of both how quickly we need to get our emissions down, and how to do that in a way that respects the fact that we live in a global community and carbon emissions are something that cannot be confined neatly to borders.
I think this is an incredibly exciting moment to have something on the scale of the Green New Deal, but in a really very public conversation, that is really foregrounding concerns about equity, which we'll I'm sure talk about later, but I think there are pieces to be filled in. The Green New Deal is, as of now, a sort of statement of principles.We can't just bring massive amounts of renewable energy online and expect that to outcompete the fossil fuel industry.
The first demand that Sunrise and Alexandria Ocasio-Cortez put out was to create a select committee on the Green New Deal, which would have spent a year convening experts and policymakers at all levels to come up with a sort of detailed plan for what decarbonization will look like on a science-based timeline. That committee was not created, and so what we have now is sort of a statement of principles as to the kind of terms on which that transition should happen.
But several people have rightfully pointed out that the resolution, which is currently the most arrived-at form we have for the Green New Deal, does not include language about fossil fuels, which neither does the Paris Agreement, notably. I think that is a nut to be cracked, and I think something that's certainly essential to figuring out what that looks like.
As we know, we can't just bring massive amounts of renewable energy online and expect that to outcompete the fossil fuel industry, which is propped up by billions of dollars' worth of subsidies globally and has this whole US policy apparatus at its disposal. That's something I'm excited about, and certainly a conversation to have is how concretely do we figure out how to create a managed decline of that industry that really foregrounds the livelihoods of workers in that sector, and make sure that folks aren't just left to the whims of the market.
Steve Kretzmann: Just to add to that, I think one of the interesting pieces there is also the international political moment that we're seeing. Just last week, we saw Norway's Sovereign Wealth Fund, which is built on oil revenues, begin to dump what they consider to be the least efficient and promising pieces of the oil industry: those pieces of the oil industry that are primarily focused on upstream extraction.
We've also seen decisions in New Zealand, and France, and Costa Rica to stop the upstream expansion of the industry, recognizing that any expansion at this point is not really in line with climate safety. There's a lot going on and this is bubbling up in the US at a great time, and it's fitting into a lot that's going on internationally, so I think we're all optimistic, although not naïve about the level of the challenge.
Isaiah J. Poole: Carla, I want to turn to you because cracking the nut of the fossil fuel industry has been a passion of yours, it's something you've written about extensively for the past year. Specifically, you've argued that there is this gaping hole in the Green New Deal outline around how we disentangle from the fossil fuel industry. Tell us about that deficiency as you see it.
Carla Skandier: I think Kate and Steve touched a lot about this also in their work, basically when Kate mentioned the whims of the market, that is basically when we are just putting our hopes in ramping up renewables and having all this beautiful vision, what is actually needed is how we get there, it's also now a plan, strategically a narrative of how do we get there. We also need to look at the other side of the equation, which is actually the supply side.
Right now, we are focusing too much on the demand side, hoping that renewables are going to displace fossil fuels, but in reality that has not happened. The International Energy Agency last year put forward a report showing that pretty much globally all our efforts so far have been complementing fossil fuels with renewables rather than displacing them, which is the belief that the market as we ramp up renewables is simply going to diminish the growth of fossil fuels.
The problem we have with this kind of market perspective is, actually, we don't live in a free market by any means. Fossil fuels have a vast advantage because they benefit from past and current investments, as Steve pointed out. The US is actually going up as being one of the major investors over the next 10 years in fossil fuels. There have been historically huge amounts of investments and decisions developing. Right now, they benefit from infrastructure that's already in place and with renewables, actually you need to upgrade or develop new infrastructure, which a little bit goes against the free market options. There's also a huge investor bias towards fossil fuels, and there's many reasons for that, but just to point out one example, when rating agencies look to grade some companies, they're looking to two-, three-year timeframes, which doesn't allow impact of long-term climate change actually to be accounted for and to be fully downgraded to what they should be. There's also, of course, subsidies.
Fossil fuels are natural resources, and as natural resources they belong to the public. For the public to have a say in their future, we need to regain the power over these natural resources.
One of the ways a lot of people have been proposing to diminish the political and economic power of the fossil fuel industry could be just banning subsidies, and that will be enough to make a lot of the assets that are extracted simply not viable from a market perspective. You can also deal with the issue of the fossil fuel players, basically not having politicians receiving donations from fossil fuel, and companies in the industry actually supporting their elections and candidacies, but I think we also need to have an idea of how we're going to deal a knockout blow to these players. As Steve pointed out, we only have 12 years, and actually closer to 11 years, now, to transition away from fossil fuels in a meaningful way, so we need to start thinking how we can actually shift the conversation in a way that we can start talking about the just transition in a meaningful way without debates of profit maximization, without having revolving doors or locked-door negotiations.
One of the things that I've been thinking a lot in the past year is this: actually, fossil fuels are natural resources, and as natural resources they belong to the public. For the public to have a say in their future, we need to regain the power over these natural resources, so we can actually deal with the carbon budget that is left, which is closer to 50 percent of the reserves that we can actually extract, and if we are going to extract we need to extract in a way that supports the just transition.
The way to move away from fossil fuels—we are going to have to use some fossil fuels and with the limited budget that we have left, we need to decide what are the best ways to use the fossil fuels that are left for us to use, and still be within the 1.5-degree Celsius increase within this century.
One of the proposals, as I think you mentioned in my introduction, is basically Quantitative Easing for the Planet, this idea that a federal government could simply take over the vast majority of the control of some of these powerful players in the US—namely Exxon, Chevron. Just go to the market, like they did in 2008 to save the banks, but now we are actually getting control over the decision-making of these companies by simply acquiring the majority of their stocks, and therefore the control over the future of the fossil fuel reserves. This is one of the ways to move forward.
Isaiah J. Poole: I think that deserves to be underscored: What you're saying is that a way out, perhaps the only way out given the power of the fossil fuel industry and how deeply it is woven itself into the economy over the last century, is for the public to buy out and take over the fossil fuel infrastructure. Any thoughts about that, Kate?
Kate Aronoff: I have really loved Carla's work on this, and things other folks have written. I think it's exactly the type of thinking that should well be part of the Green New Deal. I mean, I think it's not a sort of rare thing in the history of the United States, and even the not-too-distant past, for the US government to set priorities for what it is the economy should be doing, and issue very, very strong directives either in form of regulation, or direct orders to control things like prices, to control things like sourcing, and the consequence that companies faced during World War II was that if they didn't follow those orders they faced a takeover from the federal government.
I think, certainly, we are facing an existential threat, at least as great and, I would argue, far greater than what was faced during World War II, and there is no reason to trust that the fossil fuel industry, given everything they've done in the last several decades, will comply with the needs of the planet. I think we really do have very few options to scale down emissions, to scale down fossil fuel extractions, certainly, and new explorations as quickly as possible other than something like nationalization.We have to really just be honest about the fact that the fossil fuel industry does not have the best interests of humanity at heart, and at the end of the day has a business model which is directly opposed to the future of anything we might recognize as human civilization.
I think we can talk about whether it's nationalization or public ownership, or what kind of framework makes sense for how to think about that, but I think the idea that we should just sort of entrust our faith in fossil fuel executives who have spent the better part of the last several decades, a better part of my life, certainly, funding climate denial, and lobbying for all the wrong things in Washington to now suddenly have a change of heart despite their press releases and appearance at UN climate talks—they're not good faith negotiators. I think we have to really just be honest about the fact that they do not have the best interests of humanity at heart, and at the end of the day have a business model which is directly opposed to the future of anything we might recognize as human civilization.
Steve Kretzmann: That's a really important point to underscore, which is that the oil and gas industry has been our political opponents on this for decades. They don't get to just sort of walk away from that and say, "Oh, sorry, our bad; we're going to flip." I know a lot of people really feel strongly about the fact that we need some justice in this, and it's not only for all of us who will be victims of the climate crisis, but it's also for fence-line and producing communities who suffered unbelievable double standards in terms of environmental racism, and pollution for many, many years, not only here in the United States, but around the world.
A lot of my formative work on this issue was done in Nigeria in the 1990s, and there, there is solid evidence that oil companies actually cooperated with the Nigerian military in efforts that led to murder and various other human rights abuses. There's been this narrative forever that, oh well, the oil industry is doing its best and occasionally there're some bad apples, but the reality of what we have seen as the whole picture comes into focus is it's not a bad apple exception question, it's the fact that this industry systemically is not valuing people, not valuing communities, not bringing wealth to communities, instead exploiting those things, extracting those things, enriching corporate executives in the North, and really consistently causing greater levels of conflict, human rights abuses, drug abuse, rape, et cetera in those areas where they are extracting the oil and gas from which they are profiting. I think that's really an important piece to remember.There's a sort of industry centrist vision for how we can solve climate change. …If we don't actually challenge this as part of a transition like the Green New Deal, we're going to end up in a place where the industry still has the keys to the vehicle that is still headed in the wrong direction.
I think it's also important to remember that as incumbents these companies have an awful lot of political power, and they are obviously not afraid to use it in a variety of different ways, and so there is actually a different vision we've sort have been talking around the edges of this. But there's a sort of industry centrist vision for how we can solve climate change, and still expand the oil and gas industry, which is getting sold to investors by the industry and others around the world, today. That basically revolves around increasing use of carbon capture and storage. Don't worry about the fact that EV's [electric vehicles] are going to take gasoline demand, because actually plastics, and they're going to make much more plastics, and that's sort of what they are selling people all around the world. It's a dangerous, unproven path, but it's got a very, very powerful set of lobby interests behind it that are basically the incumbent economic power structure of the globe.
A lot of us feel if we don't actually challenge this as part of a transition like the Green New Deal, we're going to end up in a place where the industry still has the keys to the vehicle that is still headed in the wrong direction, because unfortunately this is not a situation where the market alone is going to solve it.
Carla spoke really articulately about exactly the problem that we have with subsidies. There was a study from the Stockholm Environment Institute about a year and a half ago which showed that the current subsidies in the United States make almost half of the drilling happening in the United States financially viable. Without the public money, half of this huge explosion in oil and gas drilling that we're seeing in the United States would not be viable.
Isaiah J. Poole: So much for the free market.
Steve Kretzmann: So much for the free market. I know for a fact that the polling numbers on oil and gas subsidies are overwhelmingly opposed. Right? It seems to be a great issue for Democratic climate leaders to begin to latch onto it. It's been really gratifying to see Governor [Jay] Inslee making a key plank of his emerging climate campaign [for president], and we hope that others do, too.
Isaiah J. Poole: That gets me, though, to the reality that one of the reasons the oil companies have so much power is because they have succeeded in making many of us in the public feel dependent on them. In other words, a lot of us give them that power. What is the process for changing that equation, so that the public realizes exactly what we're talking about, that the oil industry is not our friend, it is in fact driving us to ruin, and we need to take them out of the picture, and replace them with a more sustainable way of life moving forward. How do we do that? What's the political way forward here?
Kate Aronoff: I can speak a little bit to that. I mean, I think that's exactly right. There's an element of truth to the line that the world we know really has been built in many ways by fossil fuels, that's an undeniable reality. Coal extraction made industrialization possible, and many of the products that we use in our day-to-day lives are furnished by oil. That's true.
What I think is so brilliant about the framing of the Green New Deal is that it's a real corrective to the narrative that the oil industry has put out for decades, that we are dependent on them, that all progress has been made possible by oil, that anything we value in the world, material or otherwise, has been thanks to the generosity of oil and gas companies and the coal industry.
I think that lends itself very easily to a sort of narrative of sacrifice, that, well, if we want to curb emissions at the scale needed everybody will have to give up something, which makes this sort of intuitive sense, if you think about certain material realities, so whether that's through something like a carbon tax, or driving less, or whatever it is, climate action has for decades in part thanks to a lot of industry propaganda been thought about as an issue of sacrifice.
I think what the Green New Deal does is really reframe that question, that this is really a problem of investment, that we've invested in the wrong industries, that we've really not prioritized the things we should have, which is human well-being and the sustainability of the planet, and that we can really remake the very extractive economy that we live in that extracts not just fossil fuels from the ground, but people's labor, people's well-being, and really sort of subordinates everything to the interest of corporations and capital.
I think that certainly the advocates of the Green New Deal are not putting it in those terms, maybe smartly so, but I think the challenge of decarbonization is a real opportunity to sort of rethink those bad foundations. I think it's certainly a lie that progress has been the product of the fossil fuel industry. That has been the result of social movements, in large part, and I think that is a part of the narrative that I think is so exciting about where we are right now, is that we do have this opportunity to make very transformative change in how our society runs, and there is no way around that.
We either face climate catastrophe—we do nothing, we keep running fossil fuels and within the next several decades face a world that is just much harder to live in for many, many more people—or another option, which I think is kind of what the fossil fuel industry would probably prefer, is that we do something that pacifies some policymakers that looks like climate action, but that ultimately really leaves a lot of people worse off. It doesn't get nearly as far as we need to in terms of decarbonization, and that really sets us up for a terribly unequal world.
I mean, the phrase that some people use has been eco-apartheid, and really sort of having a very small amount of people just protect their current level of consumption as much as they can, really a sort of Mad Max-type of situation. That's just I think not much better than sort of an outright catastrophe if we have something that's…
Steve Kretzmann: It'll lead to outright catastrophe. Right?
Kate Aronoff: Totally.
Steve Kretzmann: It's a formula for civil conflict.
Kate Aronoff: Yeah. It's a slower detour to there. Then we have this other option, which is we do a real, managed transition away from fossil fuels. We make sure that the folks who have been most harmed by this sort of historic inequity, both of the fossil fuel industry, itself, and of just our extraction of the economy at large are looked after and can have a dignified quality of life. That, I think, can be much better than it is now. I think that really the challenge that we face is which of those paths do we choose? I think what the advocates of the Green New Deal are saying is that we choose the one where the most people are the best off.
Steve Kretzmann: To add on to Kate's excellent synopsis there, there's a way that the industry likes to portray those of us who are calling for a managed decline, or Green New Deal, and saying that we want everybody to give up their hamburgers and drop their internal combustion vehicles immediately, and freezing in the dark, and blah, blah, blah, and none of that is even remotely true.
This industry spends hundreds of billions of dollars a year looking for more oil and gas, and we as a society, both in the United States and globally, spend tens if not hundreds, if not trillions of dollars a year subsidizing this industry to do that. We're saying it's time to stop expanding, and it's time to begin to contract.
There is 30, 40 years' worth of oil and gas, plenty to move down this curve of emissions that we have to move down if we're going to meet the climate goals that we need to meet. Nobody's saying give up overnight. The whole point of managed decline or Green New Deal is we want to take care of communities, and people in this process, and so let's get started and be clear-eyed about it.
Isaiah J. Poole: Carla, I want to go back to this Quantitative Easing for the Planet idea, and you mentioned that the template for this is the 2008 rescue of the banking sector, which a lot of us have very bad memories of, so I wanted to give you an opportunity to talk about how your Quantitative Easing for the Planet idea could work better than the 2008 bailout of the big banks.We don't need private investors to make decisions that are of such importance as the future of our whole planet, so this time out we are planning on actually gaining control over the decision-making process, not just planning on giving money away.
Carla Skandier: I think that in two very distinct ways that could work better. One is that instead of having a plan that is proposed by those that create the problem in the first place—what happened in 2008, when the banks actually were the ones behind all the bailout proposals, and the Fed and the Treasury [Department] relied on them to come up with those proposals—we are trying to create proposals that actually involve and engage those that are in the front lines, and actually having their interests in mind. It's more of a plan like if there is an issue coming up in the near future, and if we do need to promote the knockout blow, how do we make sure that the plan moving forward is done for the people, by the people, and to benefit their wellbeing and the planet in the short timeframe that we have left.
I think the second major thing is that what happened in 2008 was that basically there was a nationalization per se of several banks—and AIG, even General Motors—but it was not a nationalization, in the sense that the federal government gave money to them so they would actually not go bankrupt and not create a depression; instead we had a recession. But [the government] just gave up the control.
In the most controversial one, which was AIG, they made sure that they took out the CEO of AIG, but they said, we're not going to have any say in the direction of the decision-making of AIG moving forward, and once AIG, and all the others are up and running, we're just going to sell the stocks back, and you guys are going to continue to be a private market, and move forward with business as usual.
I think what we need is actually not business as usual; we don't need private investors to make decisions that are of such importance as the future of our whole planet, so this time out we are planning on actually gaining control over the decision-making process, not just planning on giving money away, and also trying to encourage ways that these fossil fuel investors don't just benefit from a buyout, which actually goes into the compensation. Right now that is one of the pieces that we're trying to figure out, for several reasons: for being bad actors, for the liability they're leaving behind, for their lack of actually quantifying the real value of this fossil fuel companies right now; we are looking to the market values, but the market values are not reflecting any of the externalities or even how much they actually cannot turn into profit their assets, they're not going to be able to turn them into profit. So there's a lot of issues around compensation that it actually needs to be sorted out, but the idea is just let's move, fast forward. If natural resources or just fossil fuels need to be in control of the public how we can do that in a way that we don't just return back to private and profit-making industries. I think those are the main two ways that will be significantly different from what happened in 2008.
Isaiah J. Poole: Thank you. We have limited time, and I really want to drill down into this question of equity that is written through the Green New Deal but is one of those things that is still significantly undefined. When you talk about having to manage growth, manage decline in an environment where there is racial inequity built into the system, how do we make this not sound like white environmentalists telling communities of color that the party has ended before they get to the door? Let me start with you, Steve, because you have an international perspective on this.
Steve Kretzmann: It's interesting. As I mentioned earlier I started out doing a lot of this work with a man I was very privileged to know, Ken Saro-Wiwa in Nigeria, and he was framed for murder and hanged for his activism against Shell and Chevron in his Ogoni homeland in Nigeria.
One of the clearest conversations that I remember having with him back in 1993 was his recognition that although we could do a lot to help his community and other communities at the sort of extraction end of the pipe, this issue wasn't going to be solved until we ended this system that was causing these problems, and that had to start with what we were doing in the North, and he knew that and spoke to that often. He was one of the first impacted leaders that I saw and heard talk about climate change, and again, this is the early '90s.
That said, I think it's also important this idea that, "oh, now that communities of color are at the table, time to end the party," I think sort of overlooks the fact that it hasn't really been a party for most people, except if you're oil executives, and elites, and governments, whether it's in the North or the South. We've seen a clear correlation from the entire history of the oil and gas industry between oil and gas production, oil and gas exports, dependence on oil and gas revenues in governments, and increased rates of inequality, conflict, war, rape, drug abuse. There's this sort of Beverly Hillbillies myth that still persists. It's bullshit. Go ask Venezuelan, Nigerians, or even North Dakotans or Texans today who are seeing in their backyard what the industry is doing. It's pretty clear to me that those people who are most affected by the industry have a very different, much more informed and pessimistic view of what the industry can and does do. I think, that being said, this is precisely why the idea of a Green New Deal in the United States, or as has been discussed in some places a Green Marshall Plan internationally, this is an important context to put this into, because we need to actually take care of these communities and we need use public money to do it, at this stage.
Isaiah J. Poole: Carla, what does equity in the Green New Deal look like to you?
Carla Skandier: I think the Green New Deal goes a lot back to what we do at the Democracy Collaborative with actually a democratic economy, because when I talk about climate change, and environmental issues we tend to focus on only ecological sustainabilities of the puzzle, but in my perspective we start talking about climate and environment, we also need to consider getting there, and staying there. There's a sustainability piece also in the social, and economic side of society.
Although I do say there's a missing piece, because supply side is very close to what I believe needs to be done, especially with the timeframe we have left, I do truly believe that the Green New Deal is a major step in the right direction. It's just figuring out the details. I think one of the things that is, as I mentioned before, not only a strategic plan but also to give people a hopeful side moving forward: just envision a very different society that is not working just for the top 10 percent of the society or top 10 percent of the world, but is actually a vision of a system that is more sustainable in all levels of society.
I think there's a need to deal with healthcare system right now that is not working for the people. The health system needs to deal with the basic service and qualities that everyone should have as a human right, especially in a country such as the US, which is the richest country in the world. Just going back a little bit to what Steve was saying, it's almost like a fallacy; in my home country of Brazil, in a lot of the rural communities that were left behind, they only could actually have lights for kids to study in the evenings, to do their homework, to cook dinner when they started putting solar panels on the roof, because otherwise oil, coal, and natural gas are very centralized types of energy, and you're just leaving behind a huge part of the society that is not part of the centralized world, of the developed world.
It is almost a fallacy to say that developing countries are only going to be able to develop moving forward if they can rely on the same levels that developed country rely on fossil fuels throughout the 19th and 20th centuries. I think we just need to re-envision, and renewables have a huge role to play. Technology is getting better by the day, and cheaper. Now, that we know better, we need to implement better moving forward.
Isaiah J. Poole: Kate, I'd like to end with you, and as a writer has gone around the country, I'm wondering if you can offer us any signs of hope that the kinds of things we've been talking about to date, the kinds of transformations that we've been talking about for the last 40 minutes are indeed possible in this environment. What are the signs of hope?I think that people are increasingly making these connections between our terribly unequal economy, and the fact that it's run on fossil fuels, and that the solutions to those things are tied.
Kate Aronoff: I think that can be a tough question to answer for climate change, but I certainly feel more hopeful that I have in a while. I mean, I think that people are increasingly making these connections between our terribly unequal economy, and the fact that it's run on fossil fuels, and that the solutions to those things are tied.
I think people really are talking about the types of things that we have been. I got to speak a little while ago with folks who are organizing against PG&E, the utility in California which has been found to hold a lot of liability for the wildfires there in the last several years, and people are pushing for public ownership of that utility, and going to public utility commission meetings, showing up, letting it be known that rather than bailing out, having ratepayers actually bail out PG&E to cover their cost for causing these horrific fires, that company should be under public control. That is both a way to prevent the sort of horrors that they've been responsible for with the Camp Fire and others, and also to transition more aggressively to renewable energy, which the only reason that PG&E has made any progress on that is because of state regulation, and because the government of California set fairly strong standards—they could be stronger—for renewable energy and has really dragged them along toward that path.
I think there are hopeful signs there, and I think just the fact that the Green New Deal, again, is on TV, almost every day now. That every presidential contender at least feels the pressure even if they may not agree with all the politics, may not actually be on board for everything we want to have in line for a Green New Deal, feels the pressure to at least say they support an economy-wide mobilization for decarbonization is just a sort of startling place to be in American politics, especially given the sort of recent history of debates about climate policy.
I think what's all tremendously, tremendously hopeful for me is that there is just real sort of momentum behind this in a way that I have not seen it, I don't know that we've ever seen, for climate action at the scale of the problem.
Isaiah J. Poole: We've only scratched the surface on this podcast today. There's more to explore. For those listeners who want to do that, Steve Kretzmann can be found at priceofoil.org.
Steve Kretzmann: Priceofoil.org, yes.
Isaiah J. Poole: Kate Aronoff appears in The Intercept and The Nation, and in other progressive publications; and, of course, Carla Skandier and our work on a just transition to a renewable and more sustainable economy are at thenextsystem.org. Thank you all for listening to The Next System Podcast.

Kate Aronoff
Contributing Writer, The Intercept more

Steve Kretzmann
Executive Director & Founder, Oil Change International more

Isaiah J. Poole
Editorial Manager, The Next System Project more

Carla Skandier
Senior Research Associate with The Next System Project more
MORE RELATED WORK
June 11, 2019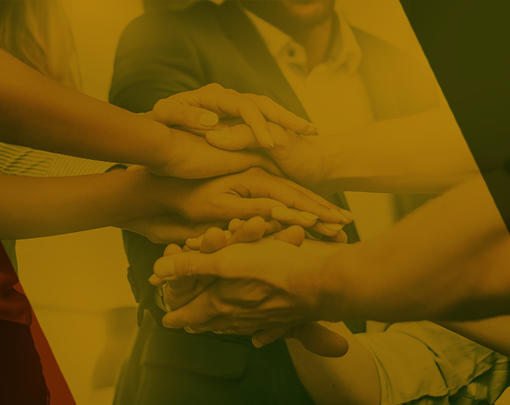 by Peter Gowan, Mo Manklang, Adam SimpsonWorker ownership is now on the agenda of the 2020 presidential campaign. We discuss the proposals and how they address issues of worker power and economic inequality with Next System Project Policy Associate Peter Gowan and Mo Manklang of the US Federation of Worker Cooperatives. DEMOCRATIC OWNERSHIPMay 28, 2019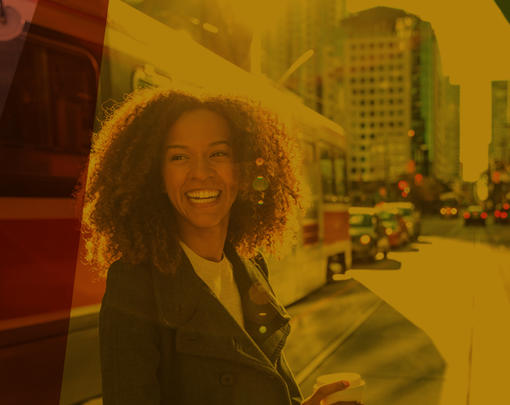 by Johanna Bozuwa, Isaiah J. Poole, Basav Sen, Michael VelardeEspecially in light of the climate crisis, how can communities plan for their infrastructure needs with justice and inclusion at the forefront? The Next System Project's Johanna Bozuwa, the Institute for Policy Study's Basav Sen, and We Act for Environmental Justice's Michael Velarde offer insights. COMMUNITY & PLACEDEMOCRACY & GOVERNANCEMay 15, 2019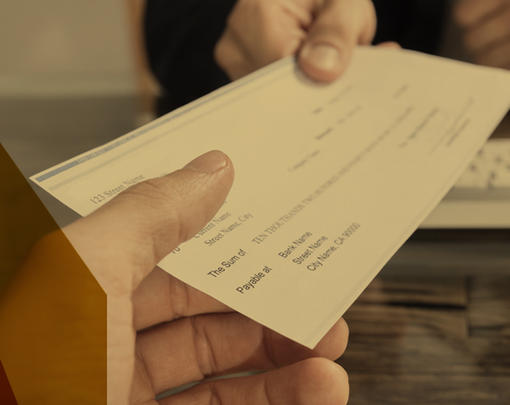 by Gabriel Acevero, Jhumpa Bhattacharya, Matt Bruenig, Adam SimpsonGabriel Acevero, Jhumpa Bhattacharya, and Matt Bruenig discuss how social wealth funds work and the transformative role they can play in the financial security of individuals and communities. DEMOCRACY & GOVERNANCEMONEY & BANKING
STORIES
March 19, 2019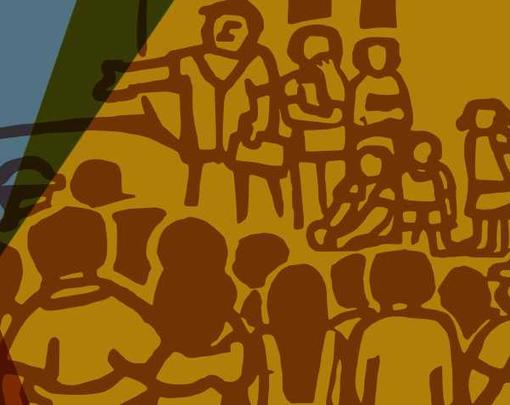 by Shari Davis, Alexander Kolokotronis, Loriane Ngarambe, Adam SimpsonThis week we are talking about deepening democracy in our communities through participatory budgeting and participatory decision making more broadly. DEMOCRACY & GOVERNANCE
STORIES
February 13, 2019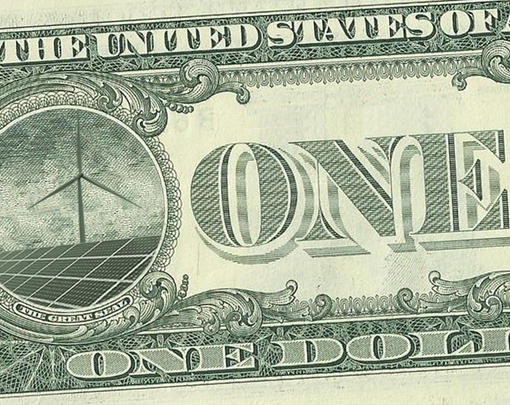 by Jackie Fielder, Adam Simpson, Carla Skandier, Kat TaylorMeeting the goal of transitioning away from fossil fuels by 2030 will require new thinking about how to pay for that transition. On this episode of The Next System Podcast, we talk to a banker, a climate and public banking activist, and a Next System Project researcher about that challenge. ENVIRONMENT & ENERGY
STORIES
January 24, 2019
by Shahrzad Habibi, Thomas Hanna, Cat Hobbs, Adam SimpsonPublic ownership is gaining ground against privatization—here's why neoliberalism's narrative is falling apart and why the people are taking back the economy. DEMOCRATIC OWNERSHIPDEMOCRACY & GOVERNANCEENVIRONMENT & ENERGY
STORIES
December 12, 2018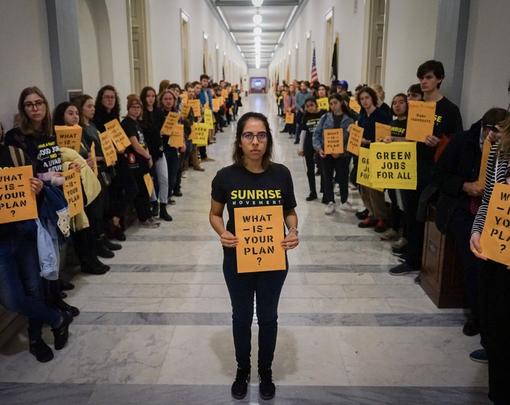 by Johanna Bozuwa, Adam Simpson, Anthony Torres, Evan WeberThere is more at stake in the "Green New Deal" than protecting the planet from the threat of climate change; it's also a chance to confront the inequities of the current economy. Johanna Bozuwa, research associate at The Next System Project; Anthony Torres, a campaign strategist at the Sierra Club; and Evan Weber, political director and co-founder of the Sunrise Movement, discuss the broader goals that the Green New Deal movement must achieve. ENVIRONMENT & ENERGY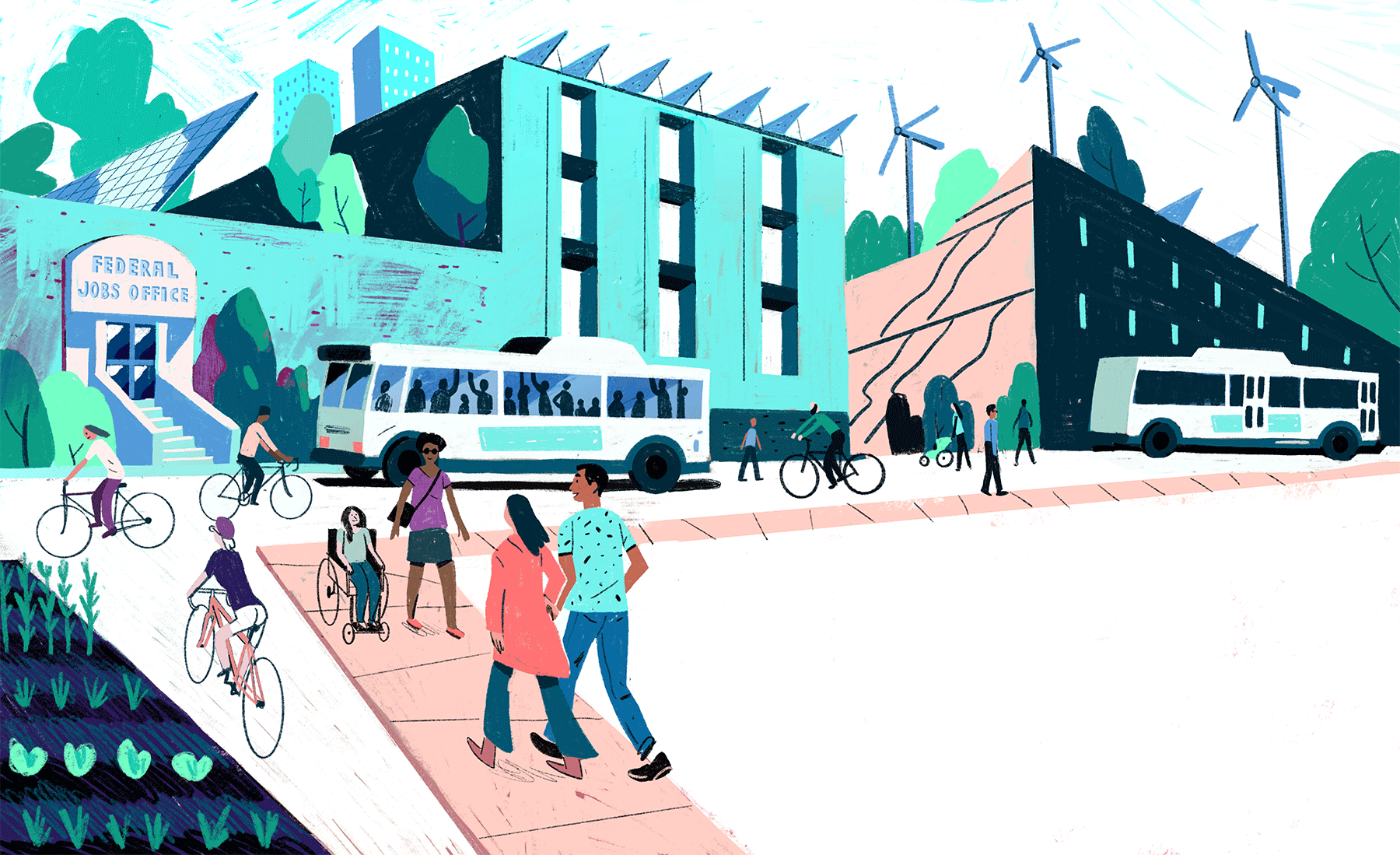 GETTING TO ZERO
GAR ALPEROVITZ & JOHANNA BOZUWA:
RENEWABLE ENERGY