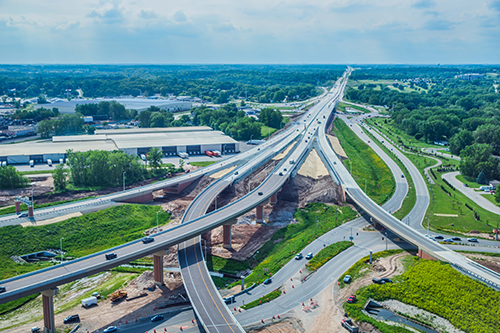 DOWNLOAD PDF
In their recent article, "An Empirical Examination of Public Involvement in Public-Private Partnerships: Qualifying the Benefits of Public Involvement in PPPs," in the Journal of Public Administration Research and Theory, Eric Boyer, Professor of Public Administration, David Van Slyke, Associate Dean and Chair of Department of Public Administration and International Affairs, and Juan Rogers, Professor of Public Policy, investigated the role and impact of citizen engagement in transportation-focused public-private partnerships (P3s) in the United States — cross-sector collaborations involving state and local transportation departments, private investors, designers, and construction firms.
Previous literature on this topic suggests that the public sector engages with citizens only when and to the extent that it is required to do so. In their research, however, Boyer, Van Slyke, and Rogers found that both the public and private sectors viewed public involvement as valuable beyond simply fulfilling a requirement, with the public sector often going above and beyond in citizen engagement. Why is this the case? Through surveying experienced practitioners from both sectors, the authors found that citizen involvement during planning stages of transportation P3s contributed to better project outcomes and the delivery of quality services.
In a recent conversation with The Intersector Project, Boyer shared that citizen engagement provides "an instrumental performance-related benefit" beyond satisfying citizens' right to have a say in their government — a benefit that transportation decisionmakers can see in their results. P3s in transportation involve substantial investments of public and private resources, so their success is crucial. But the success of these projects relies heavily on citizen use. For example, if fewer citizens than anticipated use toll roads or a new transit line built by a P3, the partnership does not make its money back. Public involvement ensures that partners are receiving what Boyer refers to as a "localized user perspective," which can contribute to a successful project that is useful to the community.
While this article focuses primarily on public-private partnerships in transportation, the authors' findings are relevant to any collaboration where success depends on citizen use, from public planning projects like local parks and pedestrian zones, to client services, like programs for the homeless or child services.
Takeaways for Practitioners
Discuss each partner's goals for what they want to learn from the community and involve citizens early on in the planning process. The authors found that the most useful information citizens can provide is information about local conditions. Partners in transportation projects often make early key decisions about their projects based on design expertise or research, which are important aspects of project design, but which don't always take into consideration how a particular community will use their project. This can potentially leave partners with a finished product that doesn't fit the community's actual needs. To gain this localized perspective and safeguard against failure, partners should engage the public early in the partnership, before many resources have been devoted to moving forward on the project.
For an example of how a cross-sector collaboration involving the New York City Department of Transportation (NYC DOT) involved citizens early in its planning process, see our case study Creating Safer Streets for Pedestrians in the Bronx. Input from the community was used by the NYC DOT to develop an initial streetscaping plan that was presented to local residents, businesses, the Community Board, and a community-based non-profit for review — which resulted in the incorporation of green space and greater accessibility to bus platforms by elderly residents.
Use web-based platforms to not only distribute project information but also to solicit community feedback, in addition to holding traditional public meetings or hearings. Instead of simply presenting information about a project to the public through a website, partnerships should ensure that they're creating avenues for the public to engage with their plans. Two-way communication allows public and private partners to benefit from localized user perspective by learning how citizens will actually use the outcome of the P3. In order to receive a wide breadth of responses, it's helpful to make use of both in-person meetings and web-based platforms. Public meetings provide a unique opportunity for in-person user feedback, while web-based platforms allow a collaboration to reach the citizens who typically will not show up for a public meeting.
For Further Reading
Further reading and useful tools for partnerships include:
From The Intersector Project Toolkit:
Share a Vision of Success: The agreement on a set of project goals and ideal outcomes that clarify the mission and priorities of the collaboration
Build a Common Fact Base: The consensus among collaboration partners as to what facts relating to the issue are most relevant
Other resources:
P3 Public Engagement Guidelines This guide will be useful for identifying and explaining opportunities for citizen engagement throughout various stages of transportation P3s, as well as gaining the localized expertise and experience of community members.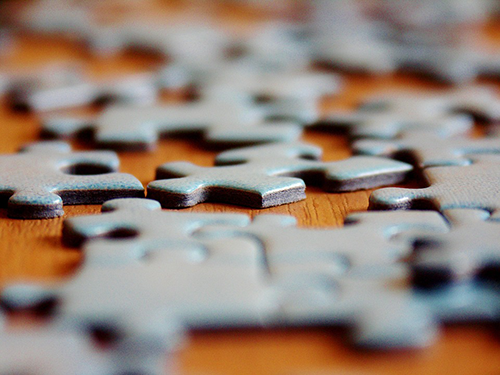 DOWNLOAD PDF  Although the practice of cross-sector collaboration appears to be increasing as a means to address complex social challenges, it's difficult to demonstrate the benefits of a collaborative approach in comparison to a single-sector approach, as there are many complicated variables that influence the the success or failure of collaborative initiatives. In his article "Designing Collaborative Governance Decision-Making in Search of a 'Collaborative Advantage'" recently published in Public Management Review, Carey Doberstein, Assistant Professor of Political Science at the University of British Columbia, hones in on this dilemma by investigating collective decision making around homelessness program policy in Vancouver and asking, "Are the policy outputs from collaborative governance substantively different than that which would have been produced from more traditional bureaucratic policymaking?"
The Metro Vancouver Regional Steering Committee on Homelessness comprises more than 120 members representing service providers, community-based organizations, business and labor, and all levels of government. Doberstein observed the collaboration in action for several weeks, focusing on a period of intense decision making; interviewed 10 of its members; and reviewed data on how members ranked homelessness program proposals to which they were considering allocating public funds. The "collaborative advantage" he describes is a decision — with real world implications — that is unlikely to have been arrived at by one sector or silo deliberating alone. Through collaborative governance, stakeholders share their differing contextual knowledge and viewpoints on policy problems and solutions to shape a final, more robustly informed, proposed solution. In email correspondence with The Intersector Project, Doberstein shared that participants in such collaborations "realize that while this type of work is tough, it is a great opportunity to better understand their sector and make a bigger difference than they could on their own."
Through his research, Doberstein was able to identify key design and management features that contributed to the collaboration's ability to arrive at decisions that would have been difficult for policymakers in a single sector to achieve alone. His findings are relevant to managers of collaborations in which a kaleidoscope of expertise and actors shape decision making around prioritization and investment of public funds.
Takeaways for Practitioners
Select partners who are expert in their field but also open to hearing new information — and willing to change their mind on the issues — to participate in the collaboration. Participants should be able to confidently communicate their knowledge of their field but also able to listen and allow their thinking to be informed by new information, instead of holding an uncompromising ideology or vision. Collaboration managers may ask potential partners to complete a self-assessment that examines whether they are open to others' perspectives and willing to make decisions that are best for the partnership rather than in their own interest. "Having a clear vision, a positive demeanour, a willingness to listen, accept new knowledge, and perhaps change their mind on issues, is essential," Doberstein told us. Without these qualities, a collaborative advantage is less likely to be achieved, and partners are more likely to simply bargain for their respective best interests.
To help potential partners perform a self-assessment, refer them to Tool # 1 Assessing Partnership on pp. 5 – 6 of the Capacity Project Toolkit and the Organizational Readiness Assessment on p. 19 of Engaging Your Community: A Toolkit for Partnership, Collaboration, and Action. Both resources provide helpful questions for individuals or organizations to consider before entering a collaboration.
To identify experts on the issue your collaborative aims to address, see p. 23 of The Partnering Toolbook from The Partnering Initiative for a stakeholder mapping exercise.
Balance time limits on deliberation with flexibility in allowing for additional discussion that may arise. While the perfect balance may take years to achieve and will vary depending on a collaboration's size and scope, a general guideline is for collaboration managers to allocate and communicate to partners exact time measures for deliberation while also anticipating where further discussion time may be necessary and remaining flexible to that possibility. This keeps discussions focused but allows for enough time to thoroughly address the issues, whereas "without some time pressure and structure, collaborations will tend go in circles without achieving consensus," Doberstein shared with us.
Delegate complicated tasks to smaller groups that will work independently and report decisions back to project managers. Splitting a large group into smaller groups to handle tasks and make decisions will increase the collaborative's efficiency. For example, the collaborative needed to take a close look at program proposals for homeless services, a task that involved detailed analysis and would be difficult for all 120 members to perform together. The managers divided the Committee into smaller groups of five or six individuals, retaining the Committee's diversity of expertise and experience within each of the small groups, ensuring that shelter providers, youth specialists, and mental health professionals were not placed all together in one group. This helps a collaboration move forward more efficiently while ensuring that it is still making "policy and program decisions with the most insight and expertise at the table," which is "the whole point of collaborative governance," Doberstein shared with us. During small group work, the manager and supporting staff were present to answer technical questions about budget and administrative regulations.
See Developing Multi-Sector Task Forces or Action Committees for the Initiative from Community Toolbox for further discussion on the benefits of forming small groups, how to define the relationship of the smaller group(s) to the larger collaborative, how to define each group's purpose, and more.
For an example of a governance structure set up in this manner, see our case study Preparing Students for STEM Jobs in New York City. In this collaboration that created and now oversees a six-year high school to prepare students for STEM careers, a Steering Committee made up of individuals from each sector makes decisions based on the work of planning committees, which develop recommendations and provide updates on specific areas of school functioning, such as course scope and sequence, and workplace learning.
Consider items that are likely to produce consensus at the top of an agenda and those likely to produce dissension at the bottom. "Front-load [the agenda with] small, easy wins" Doberstein writes, to begin discussions with areas of agreement. This encourages cooperation early in a meeting, which may help partners better handle conflict later on. If the contentious issues do cause problems later on, front-loading small easy wins is also like getting "a few barrels of water out of the well if there is a chance that it is going to be poisoned later."