---
Great ideas: Rights of streams, nature, all… Universal health care and right to healthy food…Universal Child Care: The Scandinavian country was one of the first to adopt the United Nations Convention on the Rights of the Child, and it now offers universal child care to all families with children from ages 1–12. Subsidized in part by national and municipal taxes, out-of-pocket costs for families are capped according to income level. A two-parent Swedish family with two children spends an average of 4% of their annual net household income on child care costs—while a U.S. family with two parents and two children spends four times as much for child care: 16% of their annual net household income. Sweden's subsidized child care is just one component in a suite of family-centric government benefits, including a child allowance that increases with the number of children, and generous paid parental leave. https://www.yesmagazine.org/issue/what-the-rest-of-the-world-knows/2020/11/03/better-ideas-for-a-country-in-need-of-social-change/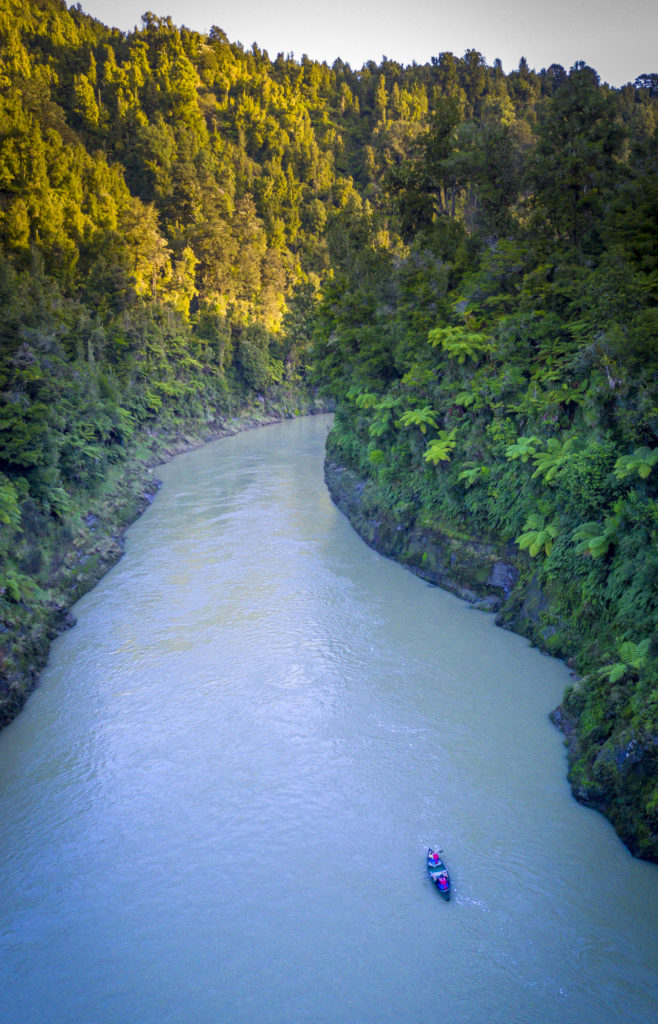 1. Mountains and Rivers Have a Say
The rights of nature movement seeks to grant legal standing to the environment—rivers, trees, mountains, forests, and more. While a handful of U.S. cities have adopted the idea, it's been most successful abroad. Ecuador was the first nation to incorporate rights of nature into its constitution in 2008, going beyond simple legal standing. There, nature has the right to restoration, regeneration, and respect. Bolivia followed, enacting its Law of the Rights of Mother Earth in 2010. New Zealand has approached nature's rights more specifically, granting personhood to the Whanganui River in 2017, as well as naming royal and Maori legal guardians who are empowered to bring suit on behalf of these newly affirmed ecological persons.
---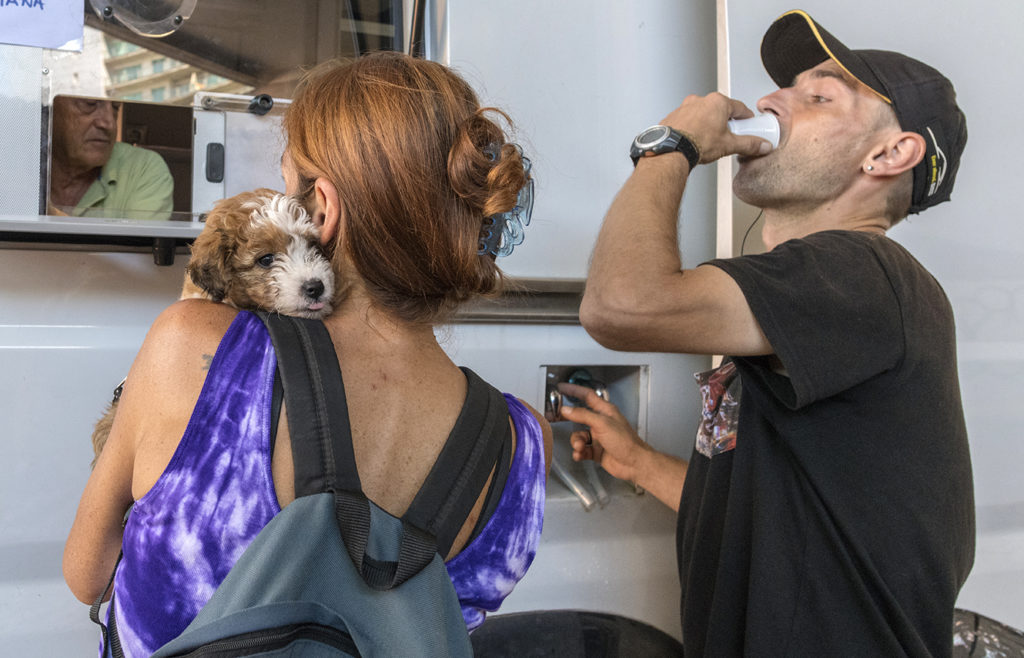 2. A Focus on Drug Rehab, Not Punishment
After more than a decade spent battling rising heroin use, Portugal made history in 2001 by becoming the first country in the world to fully decriminalize the "consumption, acquisition, and possession" of all narcotic and psychotropic drugs. The sale and distribution of drugs remain illegal—and drug dealers are prosecuted, though penalties are reduced for users who sell solely to fund their own habit. But anyone found with less than a 10-day supply of any illicit substance, from marijuana to heroin, is referred to a local commission composed of three people: one legal expert and two medical doctors, psychologists, sociologists, or social workers. That commission then makes a recommendation for treatment, with an explicit goal of rehabilitation. Methadone and clean needle services are easily accessible. In 2016, 30 people died of drug overdose in Portugal; in the U.S., more than 63,600 people died.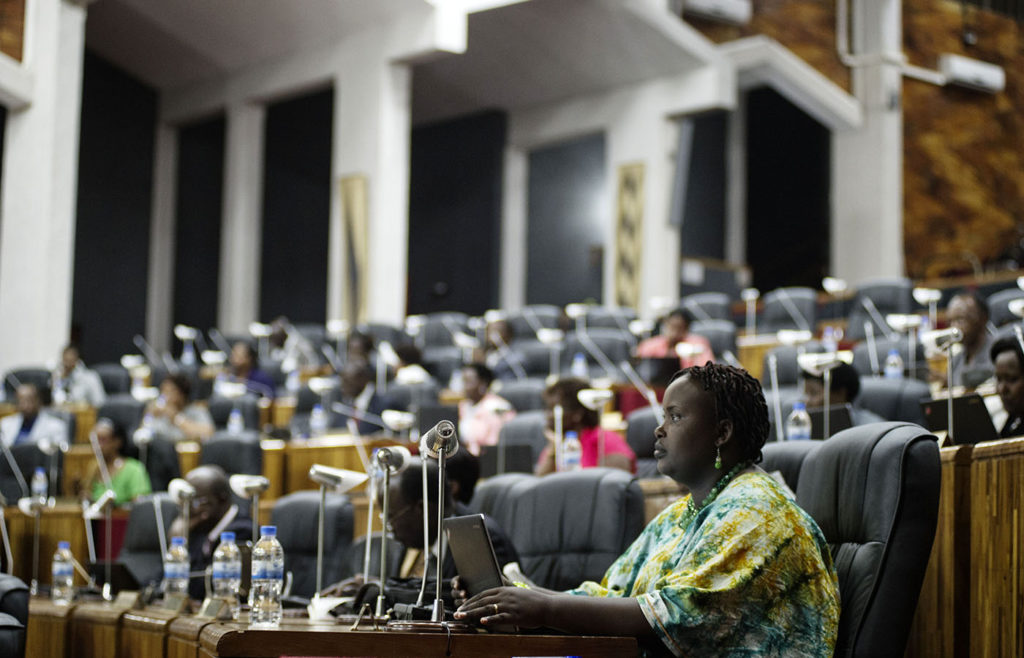 3. More Women in Government
In the wake of the Rwandan genocide of 1994, women's societal roles shifted drastically, and a generation of widows and orphans was pivotal in rebuilding the economy. Women's political equality took center stage. The country's new constitution, adopted in 2003, mandated that women make up at least 30% of parliament; they took 48% of seats in the first election. Today, Rwanda's parliament has the highest level of women's representation of any country in the world. As of August 2020, 61.3% of the members of Rwanda's lower house of parliament are women, and in the upper parliamentary chamber, 38.5% of members are women. While Rwanda continues to struggle with poverty, corruption, and gender-based violence, it also boasts some of the highest rates of women in the workforce in the world, and the maternal mortality rate dropped 77% between 2000 and 2013.
---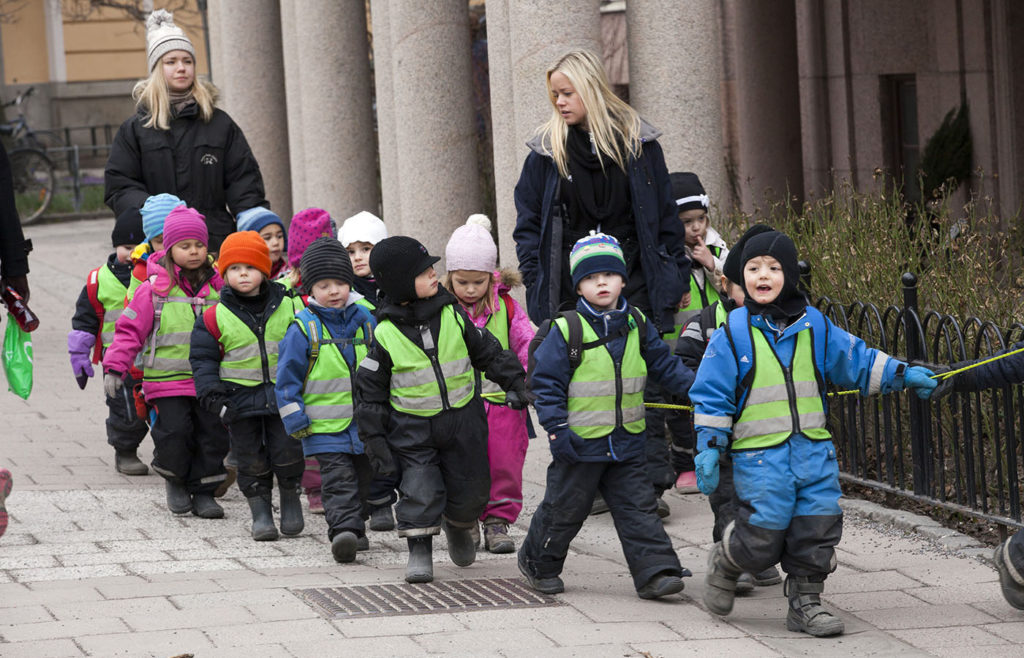 4. Universal, Affordable Child Care
In Sweden, child care has been a cornerstone of family policy for nearly half a century. The Scandinavian country was one of the first to adopt the United Nations Convention on the Rights of the Child, and it now offers universal child care to all families with children from ages 1–12. Subsidized in part by national and municipal taxes, out-of-pocket costs for families are capped according to income level. A two-parent Swedish family with two children spends an average of 4% of their annual net household income on child care costs—while a U.S. family with two parents and two children spends four times as much for child care: 16% of their annual net household income. Sweden's subsidized child care is just one component in a suite of family-centric government benefits, including a child allowance that increases with the number of children, and generous paid parental leave.
---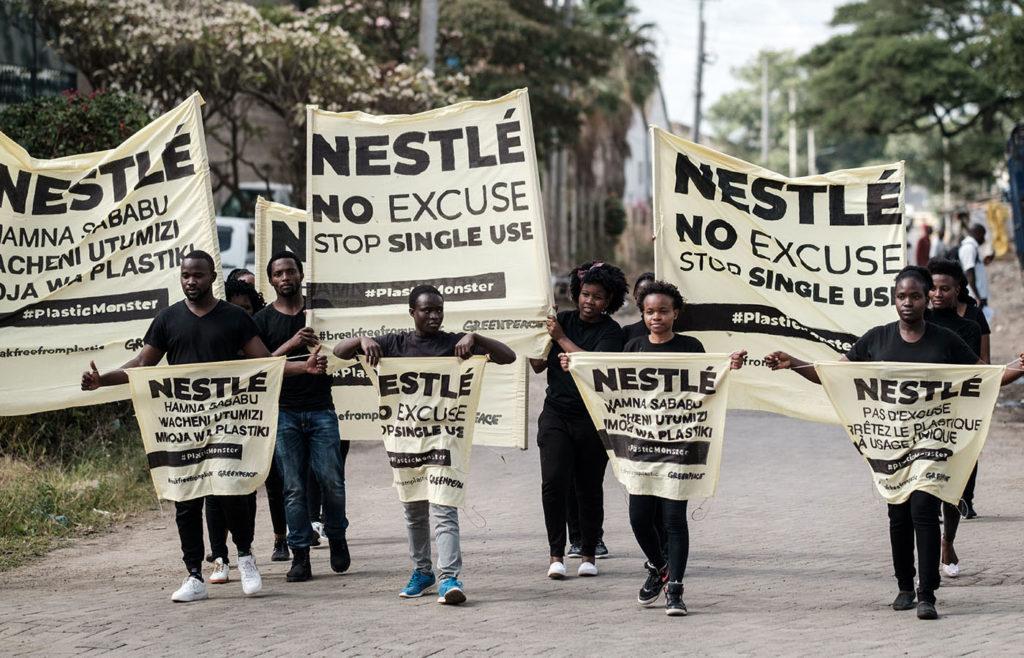 5. The End of Single-Use Plastic
Kenya imposed the world's strictest ban on plastic bags in August 2017, imposing steep fines ($40,000 USD) and potential prison time for anyone caught using, selling, or producing plastic bags. Eight months after the ban's implementation, environmental officials reported fewer plastic bags flying through the air, and less plastic waste in waterways and in the guts of fish and other animals. Although enforcement was uneven—street vendors were particularly hard-hit, without subsidies to offset the high cost of cloth bags or other reusable containers—most officials called the ban a success, and neighboring nations considered similar policies. In June 2020, Kenya took another major step toward reducing plastic waste by banning single-use plastics in all protected areas, including national parks, wildlife reserves, beaches, forests, and conservation areas.
---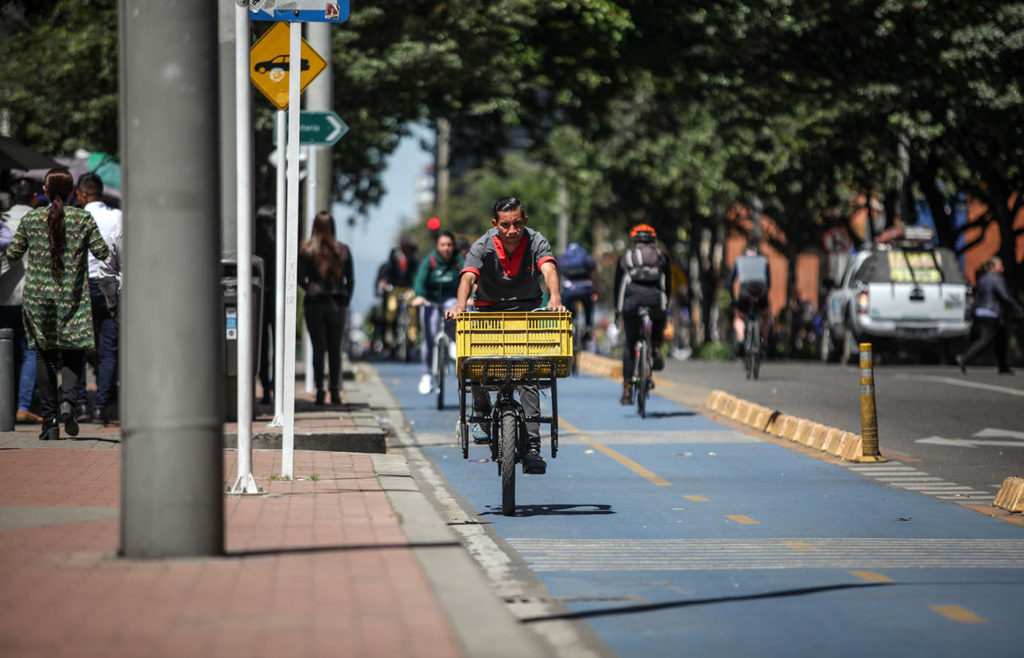 6. Car-Free City Streets
In the mid-1970s, the Colombian capital city of Bogotá pioneered what has grown into a global movement to—at least temporarily—remove cars from congested city streets. Every Sunday and national holiday, the city of more than 7 million people closes most of its streets to vehicle traffic, in a tradition known as ciclovía, which means "bikeway." Pedestrians and bicyclists swarm the streets, and vendors, artists, and musicians turn out in force for the weekly city-wide stroll. Today, cities across Europe, Latin America, and even a handful of U.S. municipalities have joined the car-free or "Open Streets" movement, designating days or entire areas of the city where cars are forbidden. In addition to encouraging bike transit infrastructure, cultivation of green spaces, and social cohesion, removing cars from city streets has tangible environmental benefits. A 2016 research review on European and Latin American cities found as much as a 40% reduction in nitrogen dioxide levels on car-free days.
---
7. Grandmothers in Charge
The Mosuo, who live in the Chinese Himalayas, are a matriarchal society. Women are the heads of families: They carry on the family name, make financial decisions for their intergenerational household, and inherit property. Men live with their maternal relatives, and play a significant role in childrearing and household duties. The Western concept of marriage does not exist. When a woman reaches maturity, she is free to take a male lover—or several. If pregnancy results, the child is raised in their mother's household, and there is no stigma around bearing children from several men.
More on the Mosuo grandmothers: yesmagazine.org/mosuo
---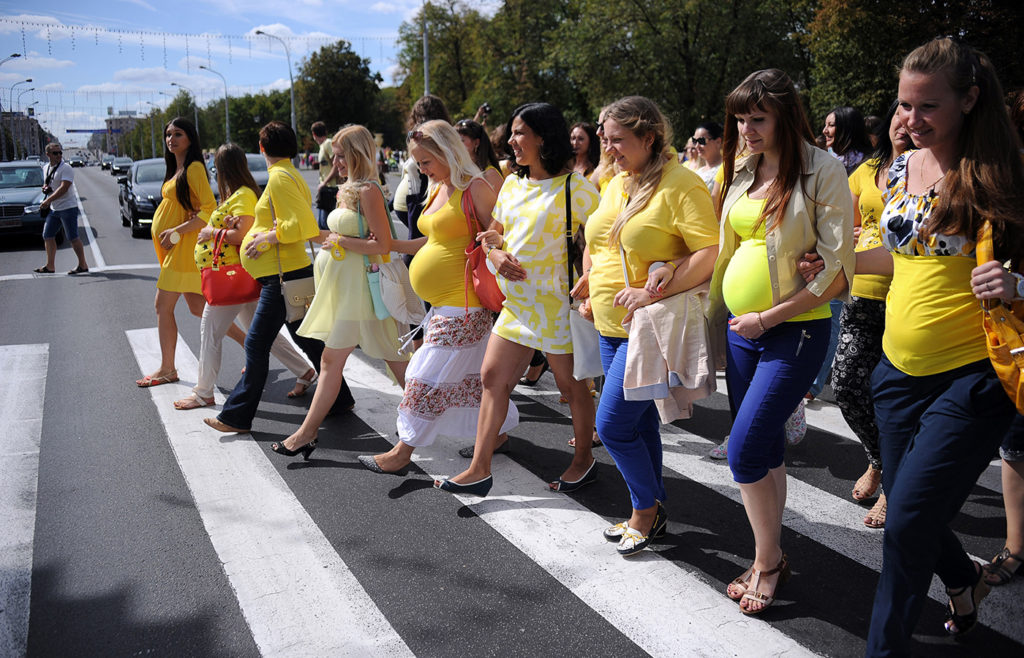 8. Healthy Mothers
In the final years of the Soviet Union, Belarus struggled socially and economically, and the health of its citizens suffered. This was particularly true for pregnant women, who experienced a maternal mortality rate of 33 out of every 100,000 live births in 1990. By 2017, Belarus boasted the lowest maternal mortality rate in the world—just 2 maternal deaths for every 100,000 live births. (Italy, Norway, and Poland have the same mortality rate.) Beginning in 2005, the government launched several initiatives to improve maternal health, including building health care facilities in rural areas, deploying nearly 2,700 OB-GYNs, and providing stipends for pregnant women to see a health care provider during their first trimester.
---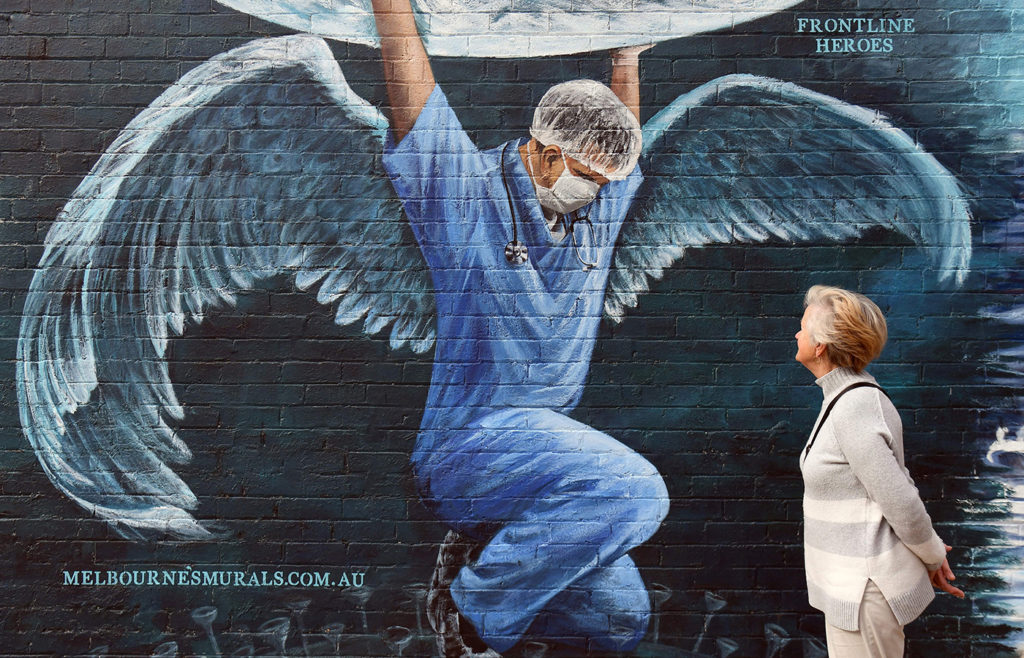 9. Public-Private Universal Health Insurance
In Australia, a decade-long legislative battle over access to health care resulted in a public-private health insurance system that is broadly regarded as one of the best in the Western world. The publicly funded program, known as Medicare, subsidizes public hospitals, and covers medical care—including mental health and pregnancy care—for all Australians. New Zealand citizens, as well as permanent residents of either country, are eligible to enroll in the program. Those subsidies come from a federal income tax, in addition to local levies. Out-of-pocket prescription drug costs under Medicare are capped at $39.50 AUD ($28 USD) per prescription, with lower costs available to low-income residents. Private insurance is also available, and provides coverage for services not covered by Medicare. The government sets income thresholds to determine which taxpayers are eligible for a rebate on their health insurance costs, and which are required to buy private insurance or pay a fine.
---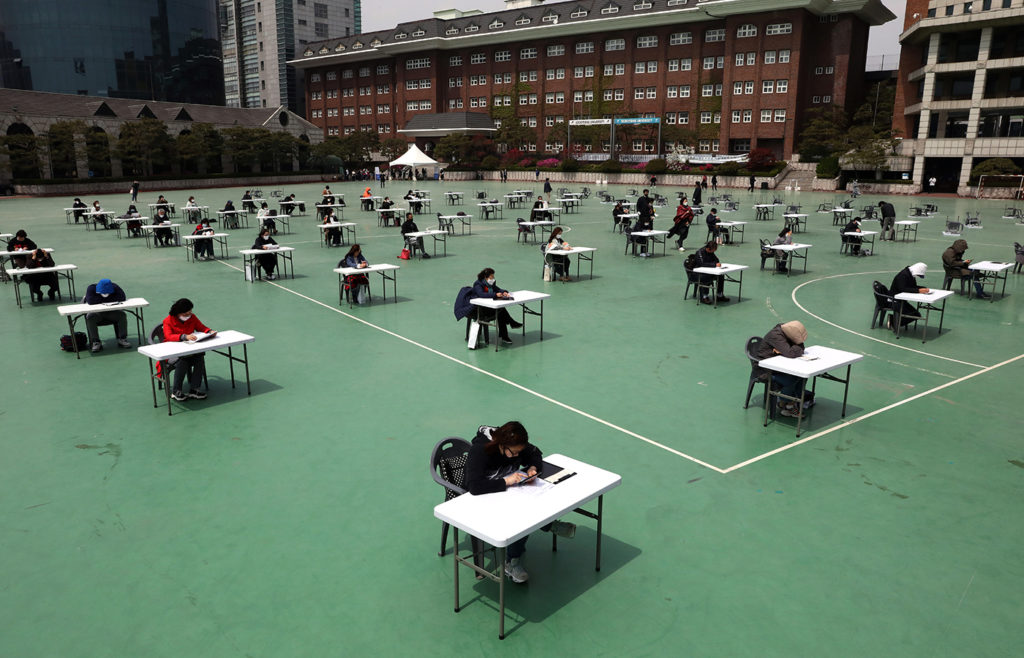 10. Serious About Education
Since the end of the Korean War, South Korea has made drastic investments in its education system, taking it from a nation where 80% of the population was illiterate in 1945, to now boasting one of the highest educational attainment levels in the world. In 2019, nearly 70% of Koreans ages 25-34 have a post-secondary education (compared with barely 50% of Americans in the same age range). The federal Ministry of Education oversees primary, secondary, and post-secondary schools nationwide; primary and secondary school is universally available, and the national high school graduation rate is 95%. Korean students—of all ages—consistently earn some of the highest test scores worldwide in math, science, and reading. Teachers in South Korea are well-paid, among the most educated in the world, highly regarded in society, and have exceedingly low attrition rates.
---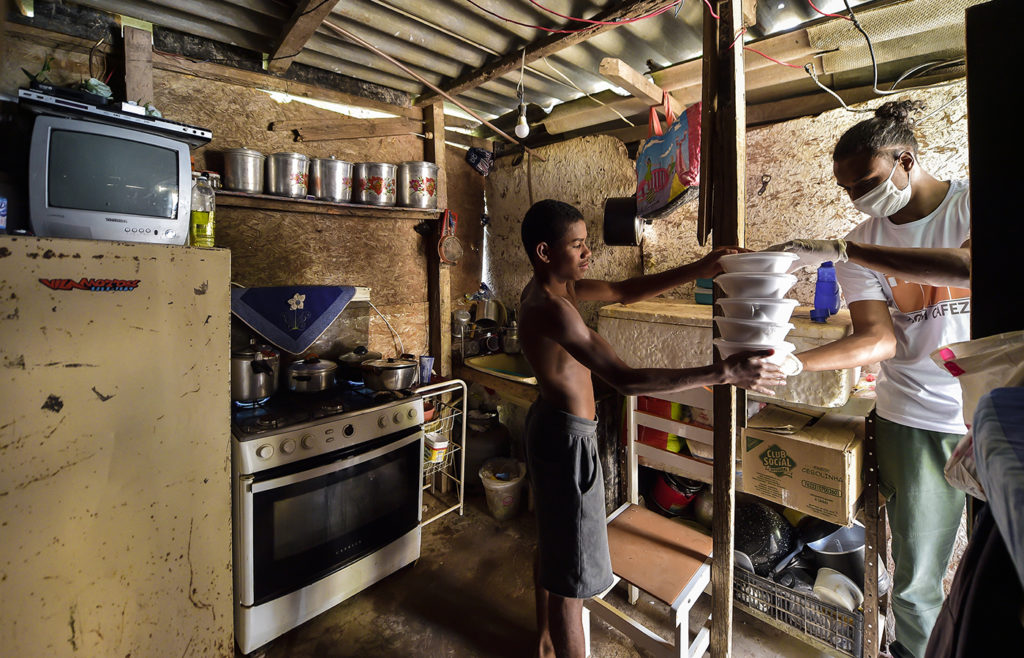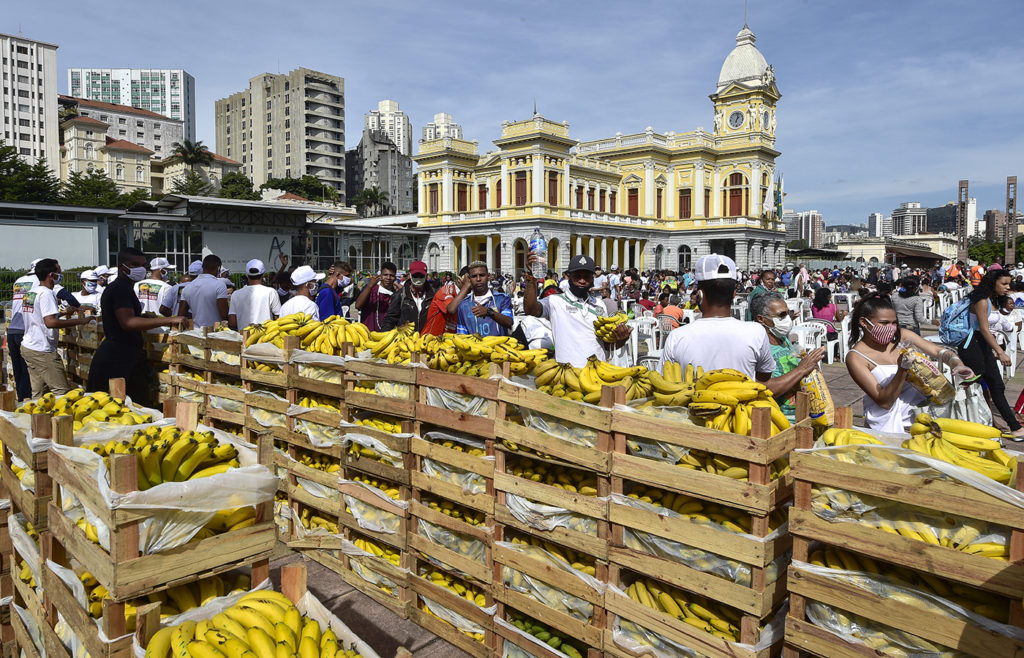 11. People's Right to Healthy Food
Building off Brazil's grassroots Movement for Ethics in Politics, Belo Horizonte enacted a municipal law in 1993 that established a universal right to food, creating a commission of government officials, farmers, labor leaders, and others. The commission was charged with a mandate to "increase access to healthy food for all as a measure of social justice." Now, 26 years later, the city has effectively eliminated hunger among its 2.5 million residents. Belo Horizonte's food security system comprises 20 interconnected programs that approach food security in different ways, including offering fixed, low-cost fresh and healthy food at "popular restaurants"; providing food directly to schools, daycare centers, clinics, nursing homes, shelters, and charitable organizations; and connecting producers with consumers at farmers' markets and stands. The entire program costs less than 2% of the city's annual budget.
More on Belo Horizonte's food program: yesmagazine.org/belo
---
| | |
| --- | --- |
| | SUNNIVIE BRYDUM is the editorial director at YES! An award-winning investigative journalist with a background covering LGBTQ equality, Sunnivie previously led digital coverage at The Advocate, Free Speech TV, and Out Front Colorado. Her writing has appeared in Vox, Religion Dispatches, them., and elsewhere. She has a degree in magazine journalism from the S.I. Newhouse School of Public Communications at Syracuse University, and is a co-founder of Historias No Contadas, an annual symposium in Medellín, Colombia that amplifies the stories of LGBTQ people in Latin America. She is based in Seattle, speaks English and Spanish, and is a member of NLGJA, SPJ, and ONA. |
---
What the Rest of the World Knows: In Depth
A Reset for Unprecedented Times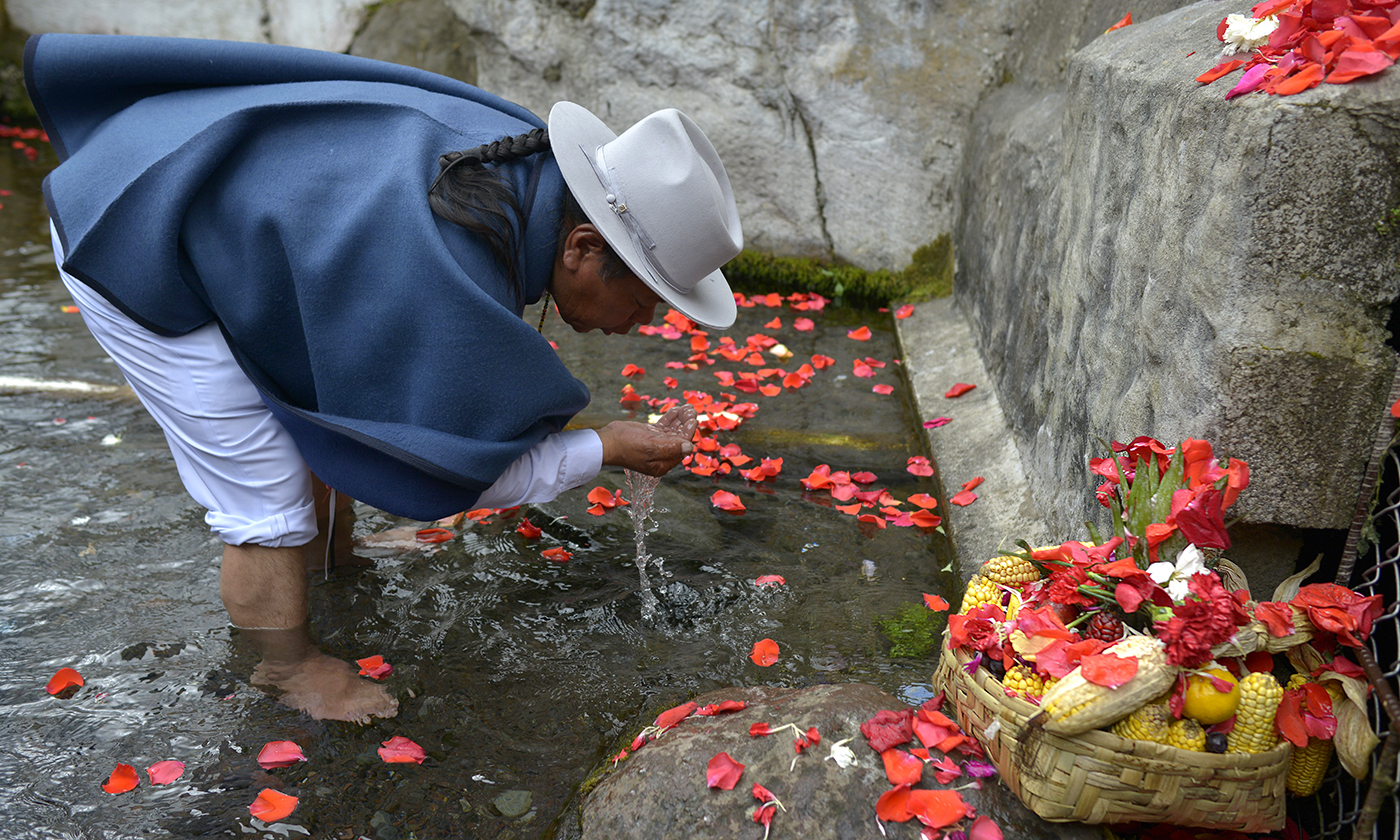 A Kichwa man participates in an ancient solstice celebration at the foot of the Imbabura Volcano in Ecuador. Villagers dance, drink, and sing for days, giving thanks for the harvest and underscoring their relationship to Mother Earth, Pachamama.PHOTO BY PATRICIO REALPE/LATINCONTENT/GETTY IMAGES
A Reset for Unprecedented Times
Buen Vivir is both a philosophy and a lived practice that puts Earth at the center of "the Good Life."
NATASHA CHASSAGNENOV 3, 2020
---
Maria Zambrano* lives in the highlands of Ecuador's Cotacachi Canton, home to two of the world's 36 internationally recognized biodiversity hotspots. It is also home to a people fiercely committed to their own social and environmental well-being. Zambrano is an Indigenous Ecuadorian of the Kichwa people. Sitting at a café in Cotacachi, the seamstress is dressed in a black wrap-around skirt and a traditional embroidered white shirt, on which she's done all the embroidery. The colorful stitching, she explains, is symbolic of her land, depictions of the connection between humans and Pachamama, which she uses to refer to Mother Earth. Pachamama, she says, is at the heart of everything she does.
Zambrano and other Kichwa who inhabit the cloud forest in this mountainous region of the Andes, know that if their environment is destroyed, it will profoundly impact their ability to thrive. And so they are embroiled in an ongoing fight to protect it. Cotacacheños are guided by what they call Buen Vivir in Spanish, or sumak kawsay in the Kichwa language, which loosely translates as "the Good Life." It is for them both a philosophy and a lived practice.
A direct and critical response to Western ideas of sustainable development, Buen Vivir is about respecting the rights and responsibilities of communities to protect and promote their own social and environmental well-being by driving grassroots change. Cotacacheños have been engaged in resistance against large-scale mining operations in the region for more than three decades in the name of Buen Vivir, because the destructive nature of mining is in conflict with their vision of environmental reciprocity.
Local Indigenous community leader David Torres explains, "Buen Vivir signifies first and foremost protecting our environment, more than anything." There is a strong sense of connection to each other and the natural environment that is missing from mainstream global political ideas about sustainability and well-being, Torres says. This is especially pertinent now, in the midst of current social and ecological crises. The lessons from this Andean canton can be applied to help transform communities across the globe, at a time where that's more necessary than ever.
The Reset
We are currently living amid a planetary climate emergency, a global pandemic, uprisings against state violence upon Black, Brown, and Indigenous peoples, and a failing economic system the world over. Pandemic lockdowns have forced major lifestyle changes: shifting consumption habits, realizing how deeply connected we are to each other and the environment, and focusing more on the non-material aspects of life for strengthening our well-being. Never before in modern society have we had to redesign our lives with such speed and magnitude: how we live them, how we connect with one another, and what and how we consume.
This is precisely where Buen Vivir comes in.
Buen Vivir represents a combination of respect and reciprocity, community, solidarity and harmony. The idea is far from novel. While it originates in the Indigenous philosophy of sumak kawsay, its current conception goes beyond Indigenous interpretations of community and environment to include progressive politics, contemporary academic research, and the experiences of non-Indigenous communities.
This foundation is supported by three main pillars: The first is social, evoking equity, solidarity, and rights. The second is material, emphasizing the human capacity for work, health, and education, as opposed to the accumulation of wealth. The third is spiritual, referring to the idea of transcendence through nature rather than religion. Buen Vivir is present in the Indigenous communities in the Andes where it originated, and has since been adopted to varying degrees in communities across Latin America.
In Western capitalist society, we tend to ignore the highly dependent relationship we have with the Earth in favor of continuous economic growth and wealth accumulation. Nature becomes a resource to exploit, instead of a relationship to nurture. In contrast, Buen Vivir centers on the collective well-being of both the environment and community, which can help societies effectively address crises like climate change and future pandemics. For Cotacacheños, this plays out in daily life through the way they approach their role in and responsibility to the natural environment.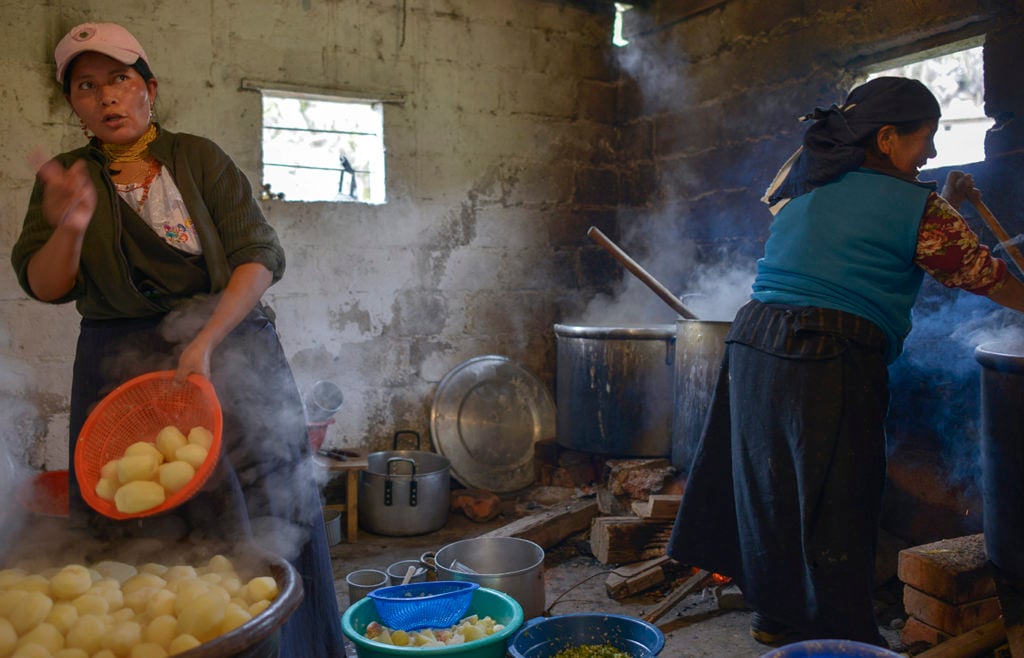 Zambrano explains, "For us Indigenous people to have Buen Vivir, Mother Earth has to be in good health." Zambrano lives in close proximity to mining operations and shares how their massive environmental destruction is disrupting fragile ecosystems: the contamination of land and water as well as deforestation. "Our Pachamama is sick," she says, and that has direct repercussions on Zambrano's ability to produce food for her community. Her corn harvests, for example, have been declining in recent years. Pointing to the cascading impacts from mining, Zambrano says, "All of this has changed our climate."
Part of the problem is that the mining, according to Cotacacheños, creates a divide between society and nature. "We are part of this whole ecosystem," says local government official Leandro Garcia. "We do not want to exclude ourselves." It is with that mindset that Cotacachi Canton became the first "ecological canton" in South America, as declared by a municipal ordinance in 2000.
"This idea came from the grassroots," says Felipe Lopez, the head of a local environmental organization. "We convinced the local government [to declare an ecological canton]." The declaration is an environmental policy born from social mobilization, like the mining resistance in Cotacachi. The goal is to promote environmental awareness among the people who live there, and protect the cultural and environmental wealth of the region by banning any economic activity that contaminates the natural environment—including mining—across the approximately 1,700 square kilometers (650 square miles) of the canton.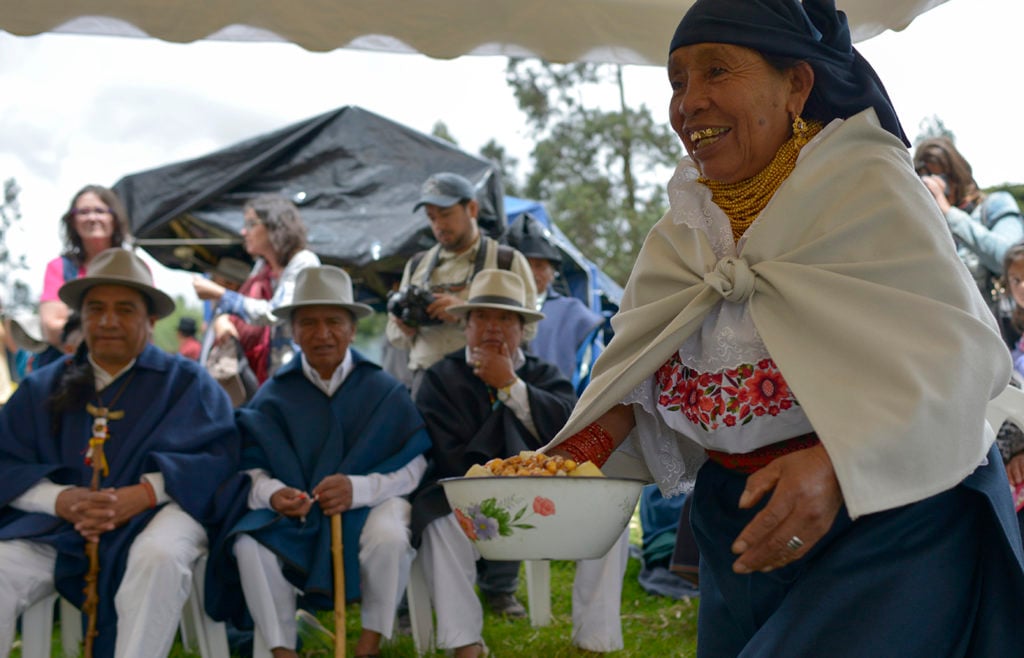 There are many intangible things that a government can't really give you: peace with yourself, peace with communities, peace with your environment.
In honoring this approach, local communities in the canton are creating sustainable economic alternatives like community-based ecotourism, local renewable energy, and small-scale organic and regenerative agriculture that respect the role nature plays in society here. Few other ecological cantons, counties, or cities exist around the world, and definitions vary. But China is fully embracing the concept, and has seen a proliferation of eco-cities and eco-counties since it established a national program in 2003.
In 2008, in a direct challenge to the Western neoliberal agenda, grassroots movements for social and environmental justice resulted in changes to both the Ecuadorian and Bolivian constitutions to include specific references to Buen Vivir. While this was due in large part to mobilization led by Indigenous organizations across Ecuador in their long-standing struggle for sumak kawsay, Cotacacheños say that the politicization of Buen Vivir has become more of an empty slogan than a credit to its original principles.
To counter the commodification of the concept, Cotacacheños have helped build explicit descriptions and practices that can help define what it is (and isn't). Beyond the Andean philosophical outlook, Buen Vivir has a pragmatic side that is applicable in any cultural context.
The Path to Well-Being
The philosophy of Buen Vivir is, by definition, utopian—the pursuit of the sublime. It is what many who are searching for alternative approaches to Western-style sustainable development imagine when they think about a world free of social and environmental injustices. But, the path toward that utopia is a nuanced version called Vivir Bien, which means living well, or ally kawsay in Kichwa. Both Buen Vivir and Vivir Bien are based on the same ideas and principles, only the former is aspirational, while the latter is rooted in behavioral change.
Vivir Bien is about the daily actions, decisions, and choices we make for ourselves, our families, and our communities. This may include environmental education, participation in local decision-making, and changing behaviors that hamper Earth's regenerative capacity. And unlike the universal guidelines and benchmarks that define sustainable development, that action is tailored to local experience and circumstances. Each community has its own unique history, geography, culture, and needs, so its application of Vivir Bien, too, will be unique. David Sanchez, an Indigenous community leader, says, for example, that his community in the foothills of Cotacachi has been undertaking reforestation of the land previously cleared by the Ecuadorian government.
While aspects of the philosophy are critical of Western systems and norms, many Western communities already incorporate some principles of Vivir Bien. In recent years, in Western countries we have seen an orientation toward communal well-being through greater involvement in community centers, community activities and gardens, and neighborhood assistance programs. Fostering a cultural sharing such as a language exchange and community multicultural events not only strengthens solidarity, but also helps build community capacity.
So, too, with politics. Participation in public decision-making is as much a right as a responsibility, and a truly participatory democracy is vital to creating real change, like the Cotacachi Ecological Canton Ordinance.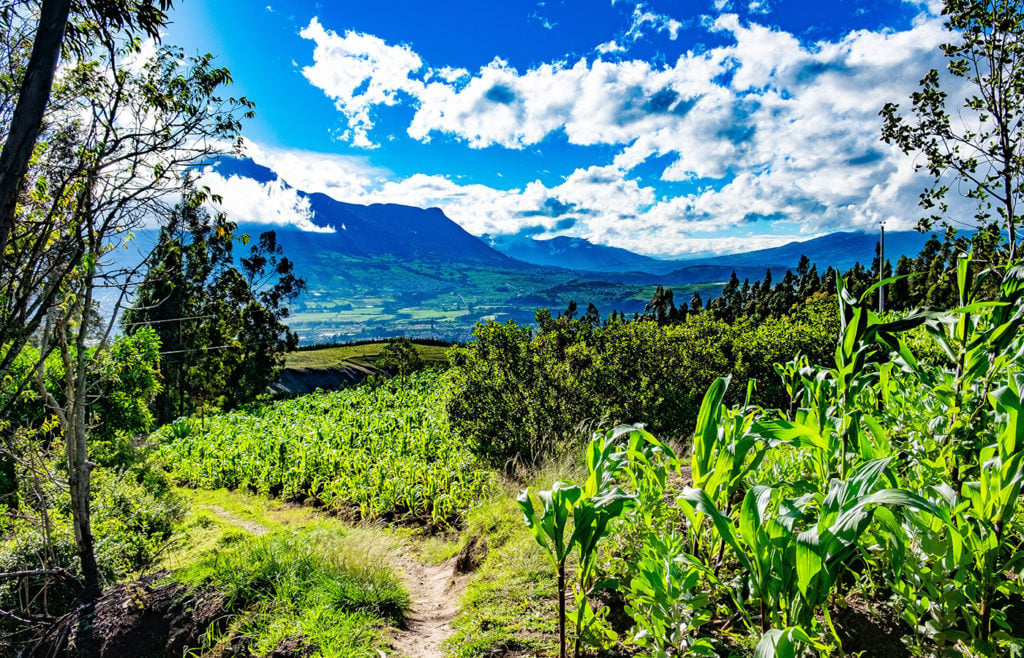 Reducing the use of fossil fuels and using natural resources on an as-needed basis have powerful positive impacts. Focusing on economic activities that work within the limits of the environment results in a "degrowth" of socially and environmentally damaging sectors of the economy. Shifting toward a conscious consumerism through a Social and Solidarity Economy (made up of local small businesses, cooperatives, associations, and fair trade groups), moves us away from global market capitalism.
Such behavioral changes in daily life are a demonstration of the possibility of achieving social and environmental well-being within the confines of a Western capitalist society, rather than an attack against it.
Re-evaluating Needs
In these times of social and ecological crisis, we have had to re-evaluate what it is we really need for well-being to flourish. It involves dismantling Western ideals of well-being and their entanglement with economic growth and consumption. As Lopez says, "Economic wealth is just one type of wealth, and it's not the most important wealth for achieving Buen Vivir. Social wealth is very important, [as is] cultural and environmental wealth." It's about how we value things.
Buen Vivir focuses on holistic factors to understand a community's needs, such as family, good health, a healthy environment, leisure time, community, equity, solidarity, identity, and respect. Connection with others is a big part of meeting these needs. Communities in the Ecuadorian Andes participate in communal work and knowledge sharing—called minga in Kichwa—to help address the needs of all, including the environment. The Citizens' Minga for Environmental Education, for example, brings together 30 residents including community leaders and members, and council members to manage their local environment and address issues like water quality and biodiversity conservation at the community level.
"Minga work and democratic living teaches us that we live by doing things for others," Garcia says, contrasting it with our increasingly urbanizing world and big cities, where familiarity and mutual aid are often absent today. "The theme of solidarity is being lost."
The year 2020 has highlighted that we have undervalued the critical, yet nonmaterial, needs of humanity that Buen Vivir emphasizes. As Lopez explains, "There are many intangible things that a government can't really give you: peace with yourself, peace with communities, peace with your environment." He says, "If you're living this idea of Buen Vivir, you're aware that your actions will disturb that [sense of peace, so] you're much less likely to take what you don't need."
We are at a critical crossroads in society. Buen Vivir offers an opportunity to nurture our relationships with family, friends, our communities, and the natural world through a communal and nature-oriented mindset. On a practical level, it helps us evaluate what really matters through daily actions and choices that consider the impacts on both the environment and those around us.
"People say, 'Yes, I'm very happy,' but that could change tomorrow," Lopez says. "If the underlying spiritual and social and psychological bases are not strong enough, they'll change."
*This story is based on a research project of a political nature. Therefore, pseudonyms are used to protect the participants' identities. Interviews were conducted in Spanish and translated into English. People shown in these images were not a part of the research.
---
| | |
| --- | --- |
| | NATASHA CHASSAGNE Ph.D., is a writer and researcher on sustainability and well-being. |