FINAL DECLARATION OF THE WORKERS' SUMMIT OF THE AMERICAS By Fight Back News, June 16, 2022, Create! Participants in the Workers' Summit of the Americas. Also see
We, representatives of Trade Union, Peasant, Political and Social organizations, gathered in Tijuana – Mexico, June 10-12, 2022, on the occasion of the realization of the Summit of the Americas of the Working Men and Women Workers, in immediate response to the exclusion of Venezuela, Cuba, and Nicaragua imposed by the Government of the United States.
There is a systemic and structural crisis of capitalism in its imperialist phase. It is in itself a civilizational crisis. The capitalist economic model and its political arm neoliberalism, as well as its modern cultural foundation, have put the planet's life in crisis. If not eliminated, imperialism's necropolitics leads us to the planetary collective suicide, which is more lacerating in the sectors less favored by the current world system. Our position is a bet for life, and the empire offers us death: it is either life or death!
We are witnessing a process of recolonization over the people. This is expressed in the excessive growth of racism, poverty, unemployment, job insecurity, environmental deterioration of territories, criminalization of migration, and gender and cultural violence. For this reason, we call upon the programmatic unity of the American continent's workers, peasants, and progressive and popular forces to reflect, debate, and take concrete action to combat the labor and social violence applied to our peoples by the U.S. and Canadian governments.
We consider that the working class of the 21st century will only be able to play an independent and central role if – in addition to fighting for the most heartfelt demands of the labor movement – it assumes the struggle against patriarchy together with the feminist movement, the struggle of the native peoples against climate change and the defense of the biosphere together with the youth and the broad spectrum of professionals and scientists.
We must build articulations and alliances in which we structure our common forces for a unique and global struggle. Globalize the struggles. Build new organic forms of the working class from the political-cultural to the socio-productive to overcome capitalism and build socialism.
A robust internationalism is needed to pay adequate and immediate attention to the dangers of extinction: extinction by nuclear war, climate catastrophe, and social collapse. In this regard, we agree:
To promote active solidarity with the peoples and sovereign nations (Cuba, Nicaragua, and Venezuela) and the other peoples of the world "sanctioned" and attacked by economic blockades and unilateral coercive measures imposed by the U.S. and its allies.
To hold an annual meeting in Tijuana, Mexico, with the workers and social movements of the Americas to express solidarity with the peoples of Venezuela, Cuba, and Nicaragua and their revolutions to repudiate unilateral coercive measures against sovereign governments.
To constitute a Committee for the organization of the Meetings to be held annually in the North and South of Mexico, integrated by: Unión del Barrio of the USA, Movimiento Social Por la Tierra de México (MST), Sindicato Mexicano Electricista (SME), Alianza por la Justicia Global of the USA, Central Bolivariana Socialista de Trabajadores de Venezuela, Central de Trabajadores de Cuba, Asociación de Trabajadores del Campo de Nicaragua (ATC), Movimiento Magisterial Popular de Veracruz Mexico, Fire This Time of Canada, Freedom Road Socialist Organization (FRSO) of the USA, International Action Center (IAC) of the USA, Task Force on the Americas of the USA and the Plataforma de la Clase Obrera Antimperialista (PCOA).
Demand the immediate release of Alex Saab. He is a Venezuelan diplomat kidnapped by the U.S. and illegally detained in its territory since October 16, 2021. Saab's arrest is an action that attacks diplomatic immunity, a right guaranteed by international law to any diplomatic official in the exercise of his duties.
Reaffirm the resolutions agreed upon at the Meeting of the Peoples of the Americas, held June 7-8, 2022, in Chiapas, Mexico.
To ratify our unwavering solidarity with the Palestinian and Saharawi peoples.
Demand that the U.S. Congress immediately cut off military aid funds to El Salvador, Guatemala, Honduras, Colombia, and Haiti.
Promote a campaign to hold an international day of action in solidarity with Cuba to be held when the U.N. General Assembly meets to condemn the blockade against the Caribbean island.
Expand the "Bridges of Love" program to other countries and international coordinate days on the last Sunday of each month in the form of caravans or other activities.
Demand the immediate release of comrades Mumia Abu Jamal, Leonard Peltier, Iman Jamil Abdullah al-Amin and Julian Assange.
Demand the immediate release of the social fighter Simón Trinidad from Colombia, who is deprived of liberty in prison in the USA.
To promote the regional integration of the anti-imperialist working class of Our America and the participation in the strengthening of ALBA TCP, CELAC, and UNASUR. In this sense, the Bolivarian Socialist Workers Central of Venezuela will call a meeting for the 3rd quarter of 2022.
To promote a campaign against the U.S., NATO, and Colombia's policies of interference and expansionism and to ratify the declaration of Latin America and the Caribbean as a zone of peace promoted by CELAC.
We reaffirm the Mexican Electricians Union workers' demands for their reinstatement in the Federal Electricity Commission.
We stand in solidarity with the Puerto Rican people and their dignified struggle for independence and sovereignty.
ONLY THE WORKERS' STRUGGLE WILL SAVE HUMANITY, NATURE, AND THE PLANET!!!!
Co-sponsors include:
Alliance for Global Justice (AFGJ)
Coordinadora Nacional de Trabajadores de la Educación de Baja California (CNTE – BC)
International Action Center
Plataforma de la Clase Obrera Antiimperialista (PCOA)
Freedom Road Socialist Organization
Union del Barrio
Central de Trabajadores de Cuba (CTC)
Centro Community Service Organization (CSO)
CODEPINK
Central Bolivariana Socialista de Trabajadores (CBST) Venezuela
Boston School Bus Drivers Union – Local 8751
Fire This Time
University of Tijuana
Movimiento Magisterial Popular Veracruzano
Federación Bolivariana de Trabajadores del Transporte – Sectores Afines y Conexos (FBTTT)
The Council on Hemispheric Affairs (COHA)
1199 SEIU United Healthcare Workers East
FUNDALATIN
The Task Force on the Americas
the richest 1% of US residents—totaling just 1.3 million households—now hold more wealth than the bottom 90%. This is not a coincidence. It is the result of an economic system working as it was designed to: concentrating the vast wealth of our nation in the hands of a few at the very top.
We have reached a pivotal moment in US history— likely our best and final chance to simultaneously address this crisis of wealth inequality and the economic, social, racial, and environmental injustices exacerbated by it. Doing so will take courage and a radically new approach rooted in common-sense economic activities growing out of communities across the country. Transformational change is not only possible in this moment. It is demanded. We must fundamentally rebuild our economy from the bottom up—connecting together community-based solutions, and scaling them with supportive policies and frameworks.
Community wealth building is the answer.
First articulated by The Democracy Collaborative (TDC) in 2005, community wealth building (CWB) transforms local economies based on communities having direct ownership and control of their assets. CWB takes progressive elements across all sectors of a local economy, like community land trusts, worker cooperatives, public banking, anchor institutions and more—elements that have previously only existed as one-offs—and supercharges their power, connecting and scaling them in a systemic way through policy development, institutional design, and ecosystems of support that change people's lives and the economic future of our communities. It does so in coordination with local governments, economic development teams, anchor institutions, labor unions, and community leaders: helping them work in harmony, identify what elements are needed, and see the big picture as they replicate successful new tactics.
CWB is a transformative new economic development model that is built for the moment. It is designed for leaders not satisfied with tinkering around the edges, and those ready to reset the system entirely. It is a model that challenges the failing approaches that have been widely accepted in American economic development for too long, and addresses wealth inequality at its core.
On the following pages, you will read how CWB uniquely meets the crises of our time. You will learn about the powerful historical context behind its ideas, from the early progressive and cooperative movements through to the civil rights movement. And you will see how this model is already reshaping cities and communities across the globe, including a landmark opportunity in Chicago. In this pivotal moment, CWB is ready to drive a fair, equitable recovery for every city and locality with the audacity to implement it.
The inequality and pain in our communities today are not new. Nor do they have one single point of origin. Our system has long been designed to extract wealth from our communities, resulting in: the concentrated ownership of assets in the hands of an elite few, disinvestment from our communities, attacks on labor and working people, degradation of our environment, and deeply institutionalized social and racial injustice. These currents flow through American history, and we have allowed each to grow stronger over time without sufficiently damming them.
In another moment of upheaval, the 1960s, political and social activists worked to address these interconnected challenges. In 1967, Dr. Martin Luther King Jr. famously noted: "When…profit motives and property rights are considered more important than people, the giant triplets of racism, economic exploitation and militarism are incapable of being conquered." King observed that racial integration by itself would not be enough; without change to the economic system itself, he would simply be "integrating my people into a burning house." He saw that to achieve true equality, every person needed to control their own economic future—and have a meaningful stake in the wealth we collectively create.
In the years that followed, movements for collective ownership and a more democratic economy grew at a local and national level. Activists including Gar Alperovitz, the future co-founder of TDC, pushed for federal legislation through the Community Self-Determination Act of 1968 (CSDA)—urging Congress to authorize community-controlled organizations that would supplement social services. Game-changing ideas like community land trusts (CLTs), community development banks, and worker-owned businesses organically sprung to life in communities ranging from Georgia and Ohio to the Pacific Northwest.
These individual, one-off successes were never amplified and replicated at scale. Despite the abiding need, through the 1970s to the 1990s, the American political establishment lacked the will and desire to deliver the radical jolt to the system. Liberal politicians and organizations largely remained committed to orthodox economic thinking, and the conventional social democratic framework ultimately gave way to neoliberalism—a globalized, deregulated system designed to maximize profit and shareholder dividend. This increase in corporate influence has stymied and undermined efforts to democratize our economy ever since.
In this critical moment, we have a chance to do something different.
Wealth inequality, which was already at historic highs, has exploded during COVID-19. While millions of Americans have lost their jobs, homes, health care, and savings, the wealth of billionaires has grown by $1.2 trillion during the pandemic. Every day, money flows from our communities—dollars hard-earned by working- and middle-class families—onto the stockpiles of an increasingly small group of billionaires, owners, and oligarchs. It is this simple: Far too much of our nation's wealth, from businesses to homes to land, is in the hands of too few.
This challenge is structural and systemic. It will not be solved by mere regulatory tinkering within the confines of an economic system doing exactly what it intended to do: enriching those at the very top at the expense of everyone else. For too long we have relied on philanthropy, charitable nonprofit organizations, and federal and local programs of community revitalization and urban renewal to ameliorate the injustices ingrained in this system. While well intentioned, there is only so much that conventional "after the fact" regulation and spending can address in a context of fast-moving global capital, offshoring, and shareholder supremacy.
This moment requires a much more radical change. Decades from now, this will either be remembered as the moment tens of millions of Americans fell behind for good and we cemented an economy for oligarchs and the ultra-wealthy—or the moment we radically reinvented our economy, finally recognized the suffering of too many people, and built a truly just and sustainable future, where everyone has a genuine stake in the economy and the wealth we produce collectively.
Community wealth building is the path forward.
Community wealth building keeps hard-earned wealth in the hands of the people and communities that create it in the first place. Instead of extraction and exploitation, CWB creates an economy that produces equity as its everyday, natural function— and in doing so, shifts the behavior and attitudes of people, communities, cities, and potentially the United States as a whole. CWB replaces the focus on what our local economies have conventionally accepted and valued— growth based on trickle-down economics, incentives to attract large corporations, maximizing shareholder profit— with new progressive values and goals: communal ownership, justice, and shared wealth.
By keeping wealth in our communities, CWB addresses the interrelated challenges of our time. When workers are their own bosses, they are less likely to be laid off during a pandemic. When we invest in local green energy solutions, everyday Americans will no longer be at the mercy of gas prices that come from global instability. When public investment flows into housing, local businesses, and resources for Black and Brown communities—rather than the shareholders of corporate America—racial justice will finally be on the horizon. CWB is not revitalization with a new name. It is about a new way of organizing our local economies to ensure that they genuinely work for all Americans.
Elements of CWB are already being deployed in cities and communities all over the world: a worker-owned enterprise in the Bronx, a CLT in Georgia, a community bank in Ohio. What has always been missing from these one-off projects is the structure and strategy CWB provides: the ability to connect and scale across the whole local system, and ensure each progressive intervention works together in synergy to create a local economy greater than the sum of its parts.
(Access the complete report below.) new-era-for-cwb-final.pdf
**
Misdiagnosing the vital signs of democracy
Tragedy results when we don't measure our democratic health accurately

Steven HillJun 861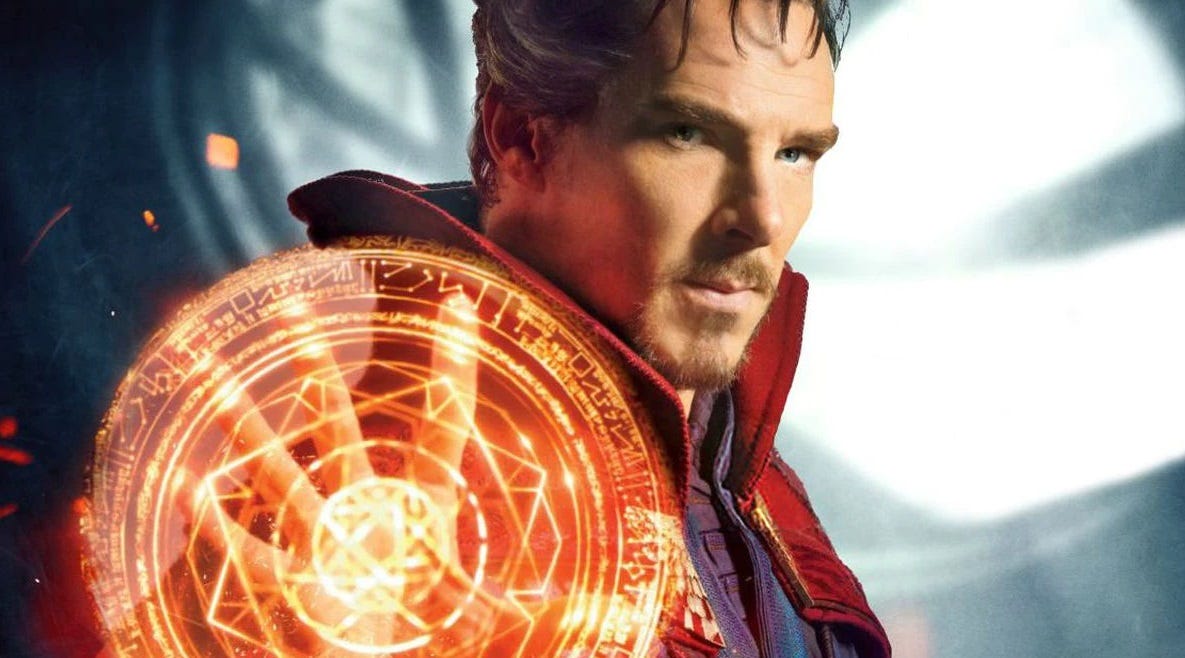 Imagine you wake up in the middle of the night with severe chest pains, and your spouse calls an ambulance which rushes you to the hospital. You lie there on the gurney, waiting for the medical experts, who finally arrive. What does your doctor do? Does she pull out her stethoscope and listen to the murmurings of your inner parts? Does she check other vital signs, or order blood tests, angiogram, MRI or CAT scan to get a picture of what's going on inside?
No. Instead she starts examining between your toes, looking at your fingernails, tugging at your hair, and asks you to spit into a jar. She asks what you had to eat, and if you have watched any recent reruns of Seinfeld. Wait, what? Finally she sends you home with that universal prescription indicating medical helplessness: "Drink lots of water."
If this happened to you, you might suspect that this doctor is guilty of flagrant incompetence and malpractice. Yet when it happens to our democracy – when, election after election, we fail to measure or take account of the right vital signs – we just shrug our collective shoulders and say, "Oh well, better luck next election." And we drink the prescribed water, or something stronger, as we watch US democracy lying there on the gurney in distress, without any cures being offered from many of our political leaders.
When it comes to assessing the health of any democracy, certain statistical indicators are helpful. Measuring them, and understanding what the data is revealing, is like a doctor reading the vital signs of her patient. Yet for the most part US political scientists and researchers do not keep track of these democratic vital signs on a regular basis, and the media does not report them.
So imagine for a moment that you are a Doctor of Democracy, having been certified by the animating spirits of Kleisthenes, Locke, Wollstonecraft, Tocqueville, Mill, Sojourner Truth, James Farmer and more. You are standing over the patient, US democracy, who is lying there with the oscilloscope beeping and flashing with alarm. What vital signs should you be paying attention to?
* Votes-to-seats index: The votes-to-seats index builds on the theoretical work of political scientist Douglas Rae, and measures what I call the "representation ripoff" — that is, the extent to which one party wins a greater percentage of seats than votes (over-representation) and the other party wins a smaller percentage of seats than votes (under-representation). It measures how well the intent of voters actually is reflected in the legislature.
During the 2020 elections for the US House of Representative, in Connecticut the Democrats won only 59 percent of the popular votes yet ended up with a whopping 100 percent of the state's US House seats. In North Carolina, the Republicans lost the two-party vote to Democrats yet ended up with 61.5% of the seats; in Ohio, Republicans won 57% of the two-party vote and walked away with 75% of the seats. These sorts of distortions and disproportionalities occur in U.S. elections all the time, at local, state and national levels. The cumulative effect of the representation ripoff in state after state has real impacts not only on representation but also on policy. In contrast to their international colleagues, most American political scientists don't bother keeping track of this vital sign, and the media doesn't usually report it. Not surprisingly, the public is not much aware of it either.
* Orphaned voter index: This vital sign measures the percentage of voters in a state who voted for the winning candidate in an election. Every election, besides many (sometimes most) eligible voters not participating, even fewer voters actually help elect someone. In a Winner Take All system where only one side can win each seat, millions of voters living in the wrong districts and states vote for losers and waste their votes, election after election. These unrepresented Americans are geographic minorities, turned into the lowest caste of democratic citizens — "orphaned voters." In states like Texas, New York and Arizona, barely a quarter of voters cast a vote that helped elect someone in the 2020 U.S. House elections. Many orphaned voters pick losing candidates so often that eventually they get the message — there is no point in participating. So, besides the number of wasted votes, the "orphaned voter" Index also measures the degree of futility of voting.
* Margin of victory index:This is a measure of how much candidates win by, which is a measure of competitiveness. Most US states are ridiculously noncompetitive, with four states – Tennessee, Massachusetts, Alabama and South Dakota – having an average margin of victory in 2020 for all their House contests of 50% or higher (which translates into a victory margin of 75% to 25% or higher). Nationwide, a whopping 65% of the 435 US House seats were won by landslide margins of 20 points or more, or were uncontested; if you add in noncompetitive races decided by 10 to 20 point victory margins, a mind-blowing 83% of races had no competition at all. This is not unusual. Whenever you see a pattern of such lopsided victory margins, election after election, it generally means that so many partisan voters – whether Democrats or Republicans — reside in that district that we can easily predict who will win, regardless of inequities in campaign spending or other factors. Demography is destiny in these districts, and the sheer number of such districts gives you a measure of how polarizeda state or nation's politics really is.
Another 37 US House seats were won by barely competitive margins of 5 to 10 points. So in 2020 only a handful of 39 races – less than 9% – had truly competitive margins of five points or less. It is a competition wasteland out there, all across the country. State legislative races are even worse, with 27% of the 7383 seats uncontested, including 75% in Massachusetts, 61% in Wyoming, 58% in Rhode Island, 57% in Arkansas and 51% in Georgia.
As a vital sign of our democracy, the level of competition is pretty much a flat line. This measure is doubly important because incumbents and the parties that dominate those districts don't even have to really campaign, or ask any voters for your vote, or justify their past legislative performances. Not surprisingly, there is a direct correlation between the competitiveness of many races and voter turnout. Generally speaking, the greater the margin of victory (and the less competitive the race), the lower the voter turnout. So where victory margins have flatlined, so too has voter participation. As a Doctor of Democracy, you would have to declare this state of health to be in the red warning zone.
* Voter turnout index: This is about the only vital sign that most researchers and the media track on a regular basis, and that's a good thing because voter turnout provides a snapshot of how many people felt it was worth their time to participate in this most fundamental democratic ritual. And voter turnout can be tracked over time, which also provides revealing information. We know that turnout in the US is abysmally low compared to other established democracies — ranked 87th in the world, lower than Ethiopia and Tonga.
But mostly we only track turnout for the higher profile races; finding turnout figures for local, state and non-presidential federal elections is not easy, since they are obscurely published by the Secretaries of State, local election officials, or daily newspapers. Even when they do publish the figures, many election officials typically goof it up, regularly distorting the information by calculating registered voter turnout instead of eligible voter turnout. In other words, they neglect to include those adult citizens eligible to vote but who, for various reasons, have not registered. That's no more legitimate than keeping track of unemployment without counting those discouraged workers who have given up looking for work. Let's call these missing ones "discouraged voters." By using "registered voters" rather than "eligible voters" we artificially increase voter turnout figures by 20 to 30 percent.
So even where we regularly measure turnout, we actually mismeasure it and give a skewed picture. I have asked various election officials, researchers and reporters why they count registered voters, and have heard reasons ranging from ignorance to a conscious attempt to artificially inflate voter turnout numbers.
* Mirror index: How well do our legislatures mirror the face of our population along numerous demographic lines, including race, gender, income, age, religion, trade/occupation and more. In today's simple-minded, hyper-partisan Winner Take All climate, this vital sign is derisively labeled as "representation by affirmative action bean-counters," instead of one legitimate indicator among many of the representativeness of our political system. America's second president John Adams, wrote that a representative assembly "should be an exact portrait, in miniature, of the people at large" and that "it should think, feel, reason and act like them." The US is 60 percent white and 40 percent racial/ethnic minority, yet the House of Representatives – the "People's House," as it has been called – is only 74% white and 26% minority, and the Senate is only 11% minority. Women comprise 51% of the nation's population, yet they hold only 27% of House seats and 24% in the Senate. Both houses of Congress remain a bastion of predominately white male clubs. With the US Census projecting a nation with a non-white majority by 2045, how can it not matter that our legislatures have such a vast representation gap compared to that "exact portrait" of America?
* Primary election distortion index: As we have seen, the vast majority of districts at state and federal levels are lopsided for either Democrats or Republicans, with one party winning easily in the November general election. That means where nearly all legislative elections are decided is in the primary election of the party that dominates that district. In 2020, of the 83% (361) of congressional "safe seat" districts, 42% had no competition in the dominant-party primary (often with incumbents running for re-election), and the other 210 lopsided districts were decided by a handful of the most partisan voters that generally participate in those low-turnout primaries. When you do all the math, it works out to a rather astonishing fact: in the 2020 elections, only 23 million of America's 235 million voters (10%) effectively elected 83% of House members. This kind of "minority rule" occurs in the House election after election, yet researchers and the media have not been tracking it, much less reporting it as a key vital sign to be monitored.
These are the most crucial vital signs of US democracy that help us to understand the challenges that we face. If they were Doctors of Democracy," government officials, political scientists and journalists would be calculating these measurements and indicators immediately following every election for federal, state and local races. That would allow each state, and our nation as a whole, to have an ongoing snapshot about the health of our representative democracy.
Unfortunately, FairVote is the only organization that regularly conducts this kind of research, which is released as its bi-annual Dubious Democracy report for U.S. House elections (though it uses different names for some of the above categories). A few other research organizations track one or two of these vital signs of our democracy, the most prominent being the well-known Charlie Cook Political Report which uses a calculation similar to FairVote's Landslide Index to predict U.S. House races. A few organizations such as Ballotpedia and Richard Winger's Ballot Access News report the number of uncontested races at the state legislative level, and the National Conference of State Legislators report the gender and racial composition for all state legislatures. UniteAmerica has done some illuminating work to track and analyze the impacts of low turnout primary elections. Professor Michael McDonald's United States Elections Project is a go-to source on voter turnout figures after each election, as is the Institute for Democracy and Electoral Assistance (IDEA) in Stockholm for tracking international voter turnout. And a number of organizations and researchers track campaign finance equities, which is another important democratic indicator.
But generally speaking, the measurement of these vital signs of our democracy are not tracked to any consistent degree.  And there is little research or reporting done for state legislative or local elections. The general lack of awareness of these vital signs is truly a gaping hole in scholarly research, a huge oversight of American political science and journalists, and our understanding of our political system suffers greatly as a result.https://democracysos.substack.com/p/misdiagnosing-the-vital-signs-of