Caspar, Wyoming Star Tribune, 29 June 2018.  Is coal power too expensive in the country's largest coal state? By Heather Richards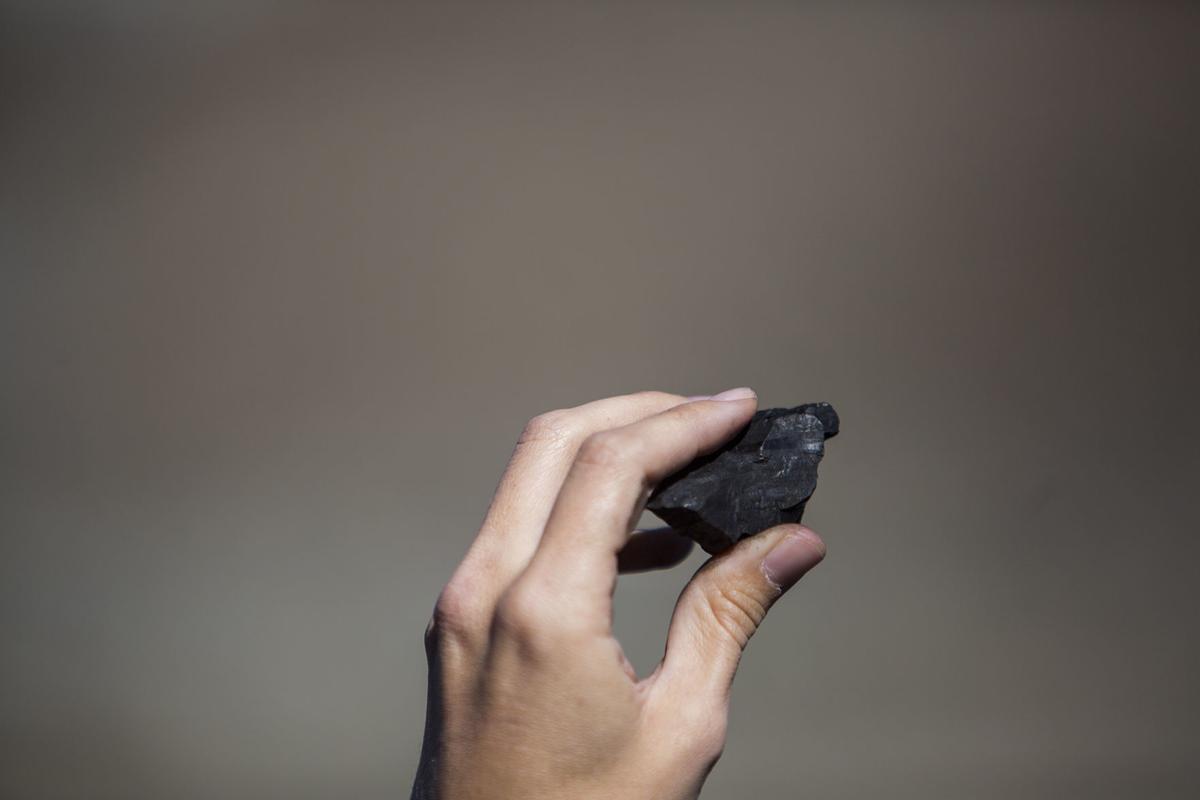 Everyone living in blustery Wyoming has been told that wind power is cheap, but a study released Wednesday makes the less common argument that coal power in the nation's largest coal-producing state is expensive.
The PacifiCorp Coal Valuation Study concluded that coal plants owned by Wyoming's largest utility aren't always the cheapest power source for customers, particularly compared to renewables. That finding runs counter to assumptions that proximity to coal mines always drives down the cost of coal power, compared with other options. Wyoming coal-fired power plant Jim Bridger in Sweetwater County provides some of the most expensive power in the utility's 22-coal unit fleet, according to the study.
Sierra Club's Beyond Coal Campaign, which promotes a move away from fossil fuels, commissioned the study. It was done independently by the consulting firm Energy Strategies out of Utah.
The coal industry has been under pressure, particularly in recent years, as the electricity market moved towards natural gas generation. Gas prices have been cheap and are expected to remain low, while many of the country's coal plants are aging. Jim Bridger's four coal-fired units were all built in the late '70s.
Add to that picture the falling cost of developing wind and the coal industry has faced an unprecedented shift in demand.
Coal continues to be part of the electricity mix, particularly for PacifiCorp. The question is, should it remain so, said Jeremy Fisher, senior strategy and technical advisor for the Sierra Club.
The analysis of PacifiCorp's coal plants admittedly does not provide a full picture, sidelining costs like transmission and the price tag of replacing a significant amount of power now available from coal with new wind or solar.
Key findings
Jeff Burks, principal analyst for Energy Strategies, said the scope of the analysis was constrained by budget and time, but the results of the straightforward cost comparison are still significant: the cost of power is changing and coal plants are only becoming more costly.
"Coal units are long-life assets and the economics of coal-fired generation … are complex," the study states. "It is clear, nevertheless, that the ongoing costs of operating PacifiCorp's coal units to supply electricity to customers are increasing while the cost of renewable energy is falling."
Dave Eskelsen, a spokesman for Rocky Mountain Power, noted that what the analysis does not study is significant, too.
"While we haven't analyzed this particular document, generally, these kinds of studies are quite limited in scope and do not adequately consider reliability to customers and the cost of providing electric service for them in changing market conditions," he said.
PacifiCorp is the parent company of Rocky Mountain Power and operates across six western and coastal states. It's currently rushing to add three new wind farms and a 140-mile transmission line in Wyoming before federal tax credits for renewable energy sunset. Despite the renewable wave, the company does obtain about 60 percent of its power from coal.
That's costing customers, according to the study. PacifiCorp's operations and maintenance costs for its coal plants rose by 53 percent from 2009 to 2016, the study states. The total cost to keep all of the plants operating for the remainder of their lives would be roughly $11.7 billion, according to the analysis. That breaks down to between $26.72 and $50.43 per megawatt hour, depending on the coal unit.
Eskelsen, of Rocky Mountain Power, said Energy Strategies did not consult the utility's financial analysts in developing their study. Those teams develop annual updates on the 20-year outlook of costs, assets and investments.
"While parties can and do debate PacifiCorp's long-term planning, our process has a proven track record of affordable prices, high reliability and environmental stewardship that goes back decades," he said.
Coal's future
PacifiCorp has not added new coal power in years. The last big build out of new power capacity started just before the U.S. economy slid into the Great Recession. But those last additions did not include coal. They were natural gas and wind power, because of the low cost advantages anticipated from those sources over time.
The cost of coal going forward could admittedly be a challenge, not only for PacifiCorp, but for Wyoming customers.
Oregon simply doesn't want its electricity coming from coal power. Its PacifiCorp customers are buying out of the coal fleet, though many of those plants still have decades of life in them. Washington and California may be following Oregon's lead, PacifiCorp officials told Wyoming lawmakers in May.
The cash burden of upkeep, maintenance and potential environmental controls for PacifiCorp's coal plants would then fall to the remaining customers.
Shannon Anderson, a lawyer for the Wyoming landowners group Powder River Basin Resource Council, said in a press call Wednesday that the issue wasn't about West Coast versus Western states, or pro-coal customers versus green customers. Consumers are predictable when it comes to their costs, she said.
"There is a lot of political rhetoric around energy, but at the end of the day people are practical and realistic in a way that politicians are not," she said.
In Wyoming, coal power means jobs, she said, but noted that wind power also offers jobs and revenue for local communities.
Energy Strategies also recently looked into the advantages of regional electricity markets for Wyoming on behalf of 20 of Wyoming's largest customers — ranging from trona mines to oil firms — collectively known as Wyoming Industrial Energy Consumers. The businesses said power costs in the Cowboy State were rising and changes in the way electricity is bought and sold in the West may be able to halt that trend.
PaciCorp's industry customers account for a small portion of the total pie, but they burn through disproportionate amounts of energy. With rising costs of electricity, the Energy Strategies report — unrelated to the cost comparison recently commissioned by the Sierra Club — encouraged Wyoming to join a regional transmission organization so that power could be bought and sold at much lower costs to customers.
The Sierra Club study precedes a more in-depth analysis that PacifiCorp has recently completed on its own. The Oregon Public Utility Commission had asked the company to break down the viability of its energy resources in the rapidly evolving power market. Most of those details are unlikely to be available publicly.