US Fossil Fuel pandemic bailouts climb past $15 billion. Indirect benefits push govt aid to the industry past $110 billion. Half went to 66 companies that enjoyed multiple lifelines. DOWNLOAD REPORT
A DELUGE OF BENEFITS
The fossil fuel industry received between $10.4 billion and $15.2 billion in direct economic relief from federal efforts under President Donald Trump.
During a year of massive economic losses caused by climate change-driven wildfires and hurricanes, the U.S. government has sent billions in pandemic-related economic aid to the fossil fuel companies most responsible for catastrophic climate damage.
An analysis by BailoutWatch, Public Citizen, and Friends of the Earth reveals the fossil fuel industry received between $10.4 billion and $15.2 billion in direct economic relief from federal efforts under President Donald Trump to sustain the economy through the pandemic.
These direct benefits were magnified by indirect lifelines, most notably the implied seal of approval conferred on some companies' debt when the Federal Reserve bought $432 million in oil and gas bonds from private investors on the secondary market. The Fed earlier signaled its support for the broader bond market, including junk-rated debt, by buying Exchange-Traded Funds that included $735.4 million of fossil fuel bonds.
By demonstrating its willingness to take on fossil fuel debt — and risky debt from any part of the economy — the Fed drew private investors back into a shaky market. This fueled a lending boom of more than $93 billion in new bond issuances by oil and gas companies since the Fed intervened in March — the fastest rate of energy bond issuance since at least 2010.
The Fed's bond purchases, along with the new issuances they spurred, amounted to indirect benefits totaling $94.7 billion. Together with direct benefits worth up to $15.2 billion, likely more, the 2020 fossil fuel bailouts add up to $110 billion. More than 26,000 coal, oil, and gas companies benefited directly from government stimulus efforts.
Pandemic-related assistance for the fossil fuel industry has come from numerous government entities, including the Fed, Treasury Department, Interior Department and Congress. Oil and gas companies have benefited from diverse means of support, including direct loans, tax cuts, and waived fees for drilling on public property. These companies benefited disproportionately from tax refunds and forgivable loans, despite, or even because of their weak financial footing going into the pandemic.
More than 26,000 coal, oil, and gas companies benefited directly from government stimulus efforts. The bulk of these received forgivable loans from the Small Business Administration's Paycheck Protection Program, which dispersed up to $669 billion to all types of companies in hopes they would keep workers on payroll.
Five major fossil fuel companies enjoyed the biggest cumulative government benefits, banking more than 10% of the $110 billion in direct benefits like tax refunds and indirect support in the form of bond issuances, even as their finances continued a years-long decline. More than 60 others double- or triple-dipped into government programs, collecting tax refunds and subsidized or forgivable loans while paying less money to drill on public lands thanks to pandemic-related giveaways.Viewed together, these benefits amount to a multi-pronged government bailout for the fossil fuel industry. By directing aid to companies whose problems long predated the pandemic, the government has artificially prolonged the industry's decline and postponed the coming transition to clean energy sources.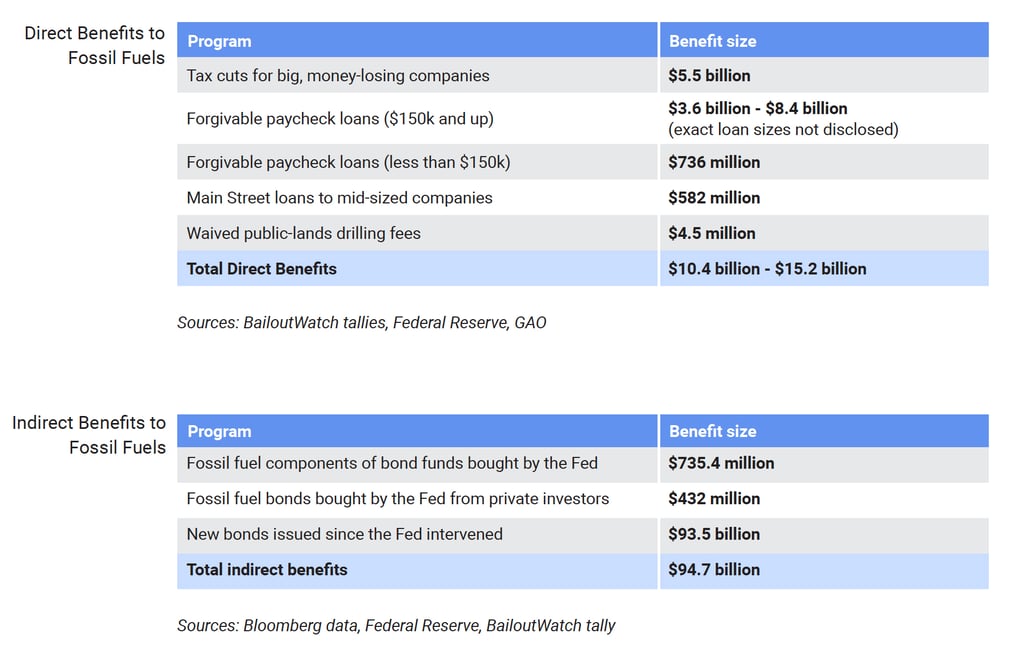 The five biggest climate stories of 2020 Robinson Meyer, staff writer at the Atlantic, picks out the five biggest stories of the year that "many people might have missed".
The "most important story of 2020", says Meyer, was "President Xi Jinping's announcement that China would aim to start reducing its carbon pollution by 2030 – and achieve net-zero by 2060". Meyer continues: "His promise, which came in two sentences in his speech at the United Nations General Assembly meeting in September, was a total surprise. But it was crucial." China's vow is "significant in its own right", says Meyer, and "it shows, too, that China's ruling party is worried about climatic turbulence". However, the move "points to a more important development than even that". Meyer says: "If Xi can figure out how to peak China's carbon pollution while the country still grows economically, then China could fashion a new kind of development model for other countries to follow. Such a model wouldn't just reduce existing emissions from China, but prevent future emissions from other countries – because they would be able to follow China's lower-carbon path." Meyer's other big stories of the year include the
EU strengthening its climate goals
Lessons learnt from dealing with Covid-19
How the markets "began to consider the cost of climate change", and
New bipartisan bill that the US Congress just passed.
Chloé Farand, senior reporter at Climate Home News, also looks back at the big climate stories of the year,
In April, 17 European climate and environment ministers wrote in Climate Home that the European Green Deal needed to become the cornerstone of the union's recovery plan. But international institutions and governments are yet to fully walk the green talk.
And yet, the pandemic has exposed the vulnerability of the global economy, its entrenched inequalities and the need to build future-proof societies. It has given a glimpse of what cleaner cities could look like and the urban planning transformations needed to sustain it.
And it exposed the weakness of the global food system leaving millions facing hunger. A UN Food Systems Summit is due to address the issues in the autumn of 2021.
Records upon records
The pandemic is threatening to reverse significant development gains as climate impacts continue to intensify, with 2020 on track to be among the three warmest years on record.
The Horn of Africa suffered its worst desert locust invasion in decades, devastating crops and small-holder farmers' livelihoods. India and Bangladesh were hit by super-cyclone Amphan. The monsoon season that followed was marked by heavy flooding, forcing millions into shelters, exacerbating the risk of Covid-19 infections. Later in the year, Vietnam, the Philippines and Central America, were battered by record-setting storms.
Debt burden
Meanwhile, poorer nations are faced with ballooning debt as they respond to the public health crisis and the economic downturn. Money is being diverted from climate programmes to keep schools and hospitals open.
Campaigners have expressed concerns climate finance could be exacerbating vulnerable nation's debt burden as the share of loans is growing and delivered nearly three quarters of all finance in 2018.
Raising ambition
The 12 December marked five years since the Paris Agreement was signed and the nations of the world committed to keep global heating "well below 2C" and strive for 1.5C by the end of the century.
Megan Darby looked back at what the agreement did and failed to achieve.
To celebrate the occasion, the UN, UK and France invited nations to present tougher climate commitment at a virtual "ambition" summit – a six-hour marathon of back-to-back pre-recorded video speeches by 75 heads of states, the Pope, business and civil society leaders. Climate Home followed the event blow by blow.
There were positive announcements from the EU, UK and a number of small and developing nations but only small steps from China to curb emissions in the next decade and nothing new from India. Cop26 president-designate Alok Sharma reminded everyone that the world was not on track to hit the Paris goals without "a step change" ahead of the Glasgow summit in November 2021.
Net zero: the target shaping the world
From China, Japan and South Korea to Argentina and South Africa, the net zero emissions target has become the new benchmark for climate ambition. The incoming US administration promised to join the growing club of nations ready to end their contributions to climate change.
By early 2021, the UN estimates that countries representing around 65% of global carbon emissions and around 70% of the world's economy will have committed to carbon neutrality. UN chief António Guterres is calling for "a quantum leap towards carbon neutrality" next year.
Demand for carbon offsets is growing, raising concerns the "net" could be used by big emitters as cover for continued pollution. Scientists and campaigners are warning that robust quality checks are needed so nobody gets a free pass to emit more CO2 into the atmosphere. Meanwhile, UN special advisor Mark Carney is driving efforts to scale up the voluntary carbon market.
Coal exits
The pandemic has accelerated the end of coal power, which took the brunt of a fall in energy demand this year as renewable energy proved to be more resilient to Covid-19 restrictions.
Across the world, financial institutions are slowly turning their back on financing new coal plants and promising to align with the goals of the Paris Agreement. Joe Lo dared to ask the question:
Pakistani prime minister Imran Khan said he would not approve any more coal power plants and pivot to renewables – a potential model for other countries targeted for large Chinese coal investments. This came as researchers at China's environment ministry, supported by international NGOs, floated the idea of a ban on financing coal abroad.
And smaller progressive countries are going further still, announcing the end of oil and gas production and urging other producing nations to do the same.
Meanwhile, Megan Darby explored what Kamala Harris' proposal for global negotiations on a managed decline of production could look like and reflected on the blow the pandemic inflicted to the oil industry in a must-read analysis.
The hold-outs
While increasingly isolated, some large producers are showing little sign of transforming their economies away from fossil fuels.
And despite its rhetoric, the International Energy Agency continues to dodge hard questions about phasing out dirty energy.
US renewal
Expectations are running high for US president-elect Joe Biden to usher in a new era of renewed multilateralism for climate action. His election in November was a pivotal moment for climate diplomacy and injected much-needed hope the Paris goals could be kept within reach.
The appointment of John Kerry as presidential climate envoy was widely welcomed across the climate space. But the Biden team has its work cut out to reverse four years of retreat under Donald Trump and put the world's largest economy onto a net zero path.
And how much the new administration will be able to deliver on its climate plans hangs in the balance of a two election runoffs in Georgia on 5 January, which will determine who of the Democrats or Republicans will control the Senate.
In the air and at sea
Both aviation and shipping are being let off the hook to deepen emissions in the face of strong vested interests and industry pressure.
Isabelle Gerretsen looked at what regional action could be taken after nations at the International Maritime Organization agreed a deal that would shave just 1% of shipping emissions this decade.
And as flights were grounded because of Covid-19 restrictions, we reported on how this could toughen the aviation sector's climate goal. Following intense lobbying, a small number of countries at the International Civil Aviation Organisation, including European nations, bowed to industry pressure and accepted to weaken the target – effectively postponing the date airlines will have to pay for their growing climate impacts.
On the ground
Throughout the year, Climate Home has continued to tell the stories of those on the frontline of climate change, whose voices are rarely heard across the media.
With the help of freelancers from across the globe, we reported from Mozambique, where citizens have been sold a false promise of riches from a $20 billion project to extract, liquefy and export gas. And from Mexico where indigenous communities are suing the government over plans by Total-owned company to install more than a million solar panels near their homes.
From the Amazon, Fabiano Maisonnave and photographer Lalo de Almeida reported on the impact of Jair Bolsonaro's administration on forest clearance, indigenous rights and landgrabbing.
Activism in the courts
While campaigners may not have been able to take to the streets this year, activism has continued in the courts.
Finally, as the urgency of the Black Lives Matter movement struck home, activists have been forced to confront the uncomfortable truth: the climate movement's whiteness is its weakness.
BuzzFeed News photo director Kate Bubacz picks out the images that reveal "what the grim reality of climate change looked like in 2020"
From heat records to a relentless series of hurricanes, weather-related destruction was on full display in 2020.Kate BubaczBuzzFeed News Photo Director
Posted on December 22, 2020, at 1:35 p.m. ET
Death Valley, California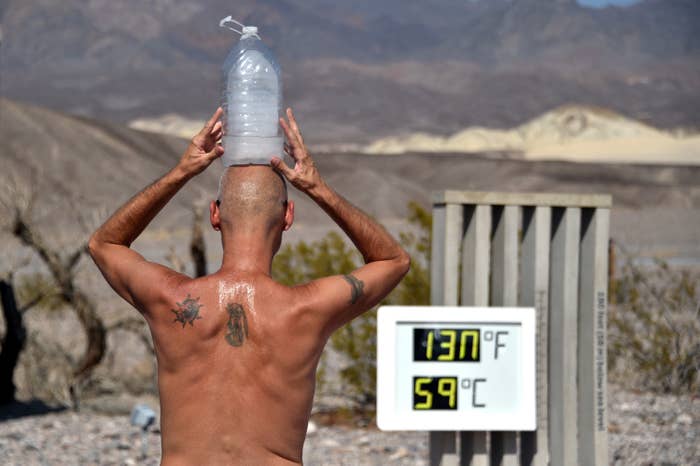 2020 has felt like catastrophe upon catastrophe — even without the tragic consequences of the ongoing coronavirus pandemic. The year is set to be either the hottest or the second-hottest on record, coming on the heels of the hottest decade ever recorded. Death Valley hit the highest temperature ever recorded on Earth in August, and the same month saw fires, floods, and intense storms around the world. The Atlantic Ocean saw its busiest hurricane season in modern history, with 30 named storms. Parts of the Gulf Coast and Central America were repeatedly hit, giving residents little chance to regroup or rebuild.
ADVERTISEMENT
The truth of climate change is that it makes the weather more dramatic — more fires, more floods, more droughts, more heat, more extremes. No region was spared in 2020; there was havoc on every continent. Countries such as Honduras saw drought-induced water shortages until it was slammed by hurricanes that caused widespread flooding. France was flooding when it wasn't burning. Typhoons and cyclones left cities across Asia and Africa flooded and millions of residents either uprooted or dependent on aid — or both.
Widespread demonstrations for climate action were commonplace before the pandemic, led by schoolchildren around the world. While China has pledged to slash its emissions, the United States recently left the Paris agreement, the first-ever global commitment for reducing carbon emissions. And scientists say we are only experiencing the beginning effects of climate change.
Here, BuzzFeed News compiled some of the most dramatic weather-related photos from 2020.Sign up for the JPG newsletter, your lens to the internet's most powerful photographsYour email address (Required)Sign Up
ADVERTISEMENT
Hereford, England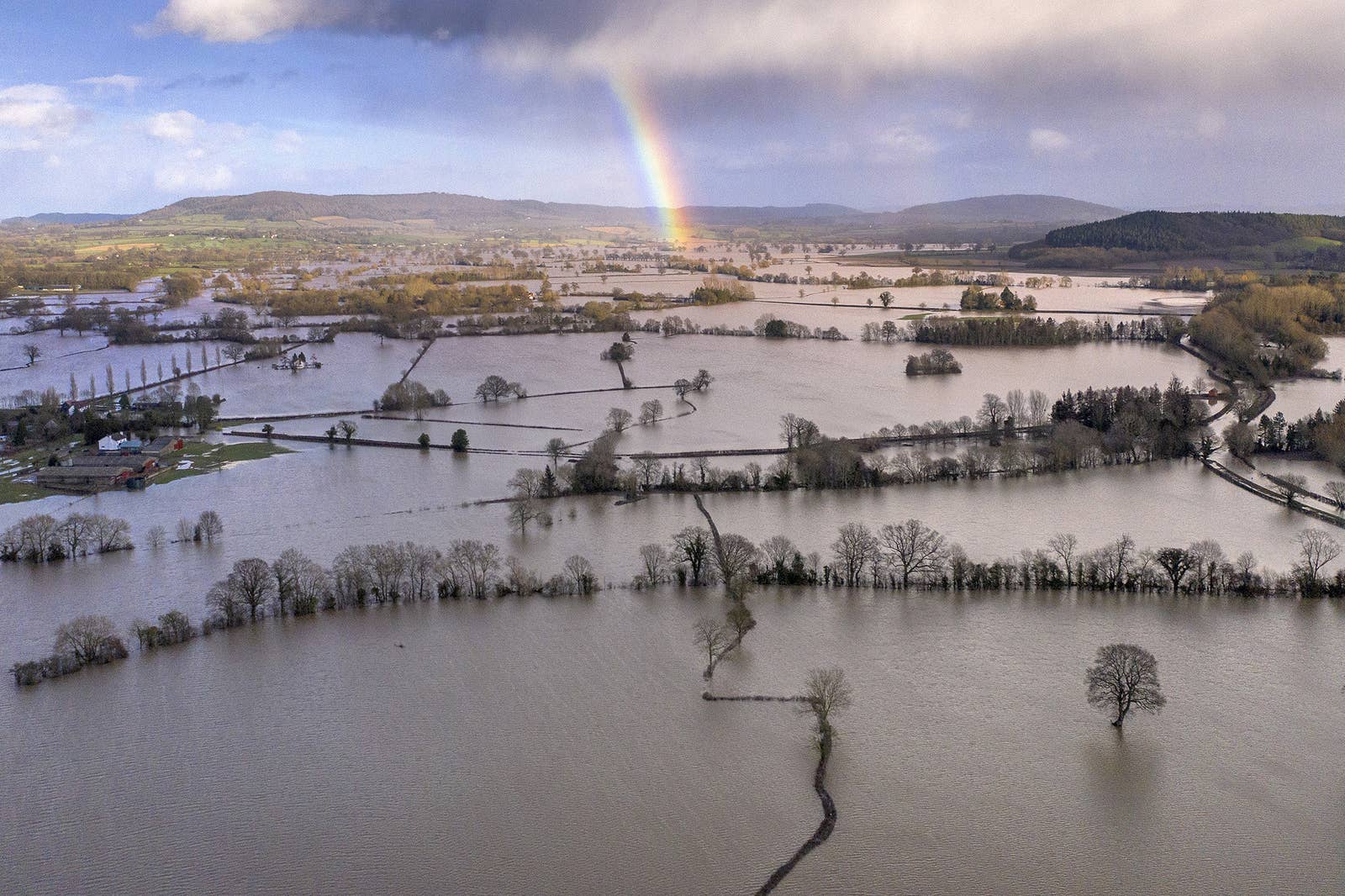 Central Michigan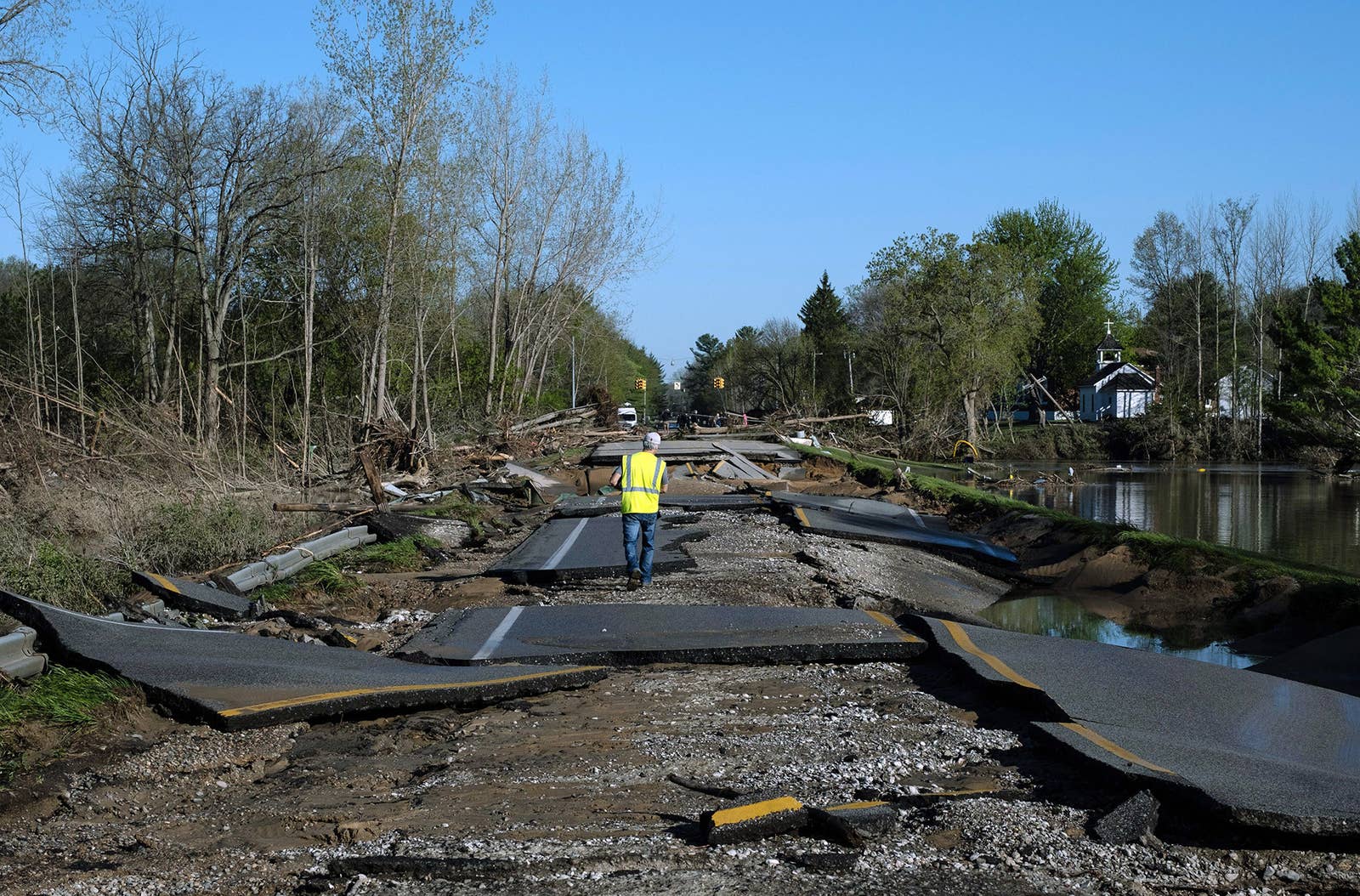 Shangrao, China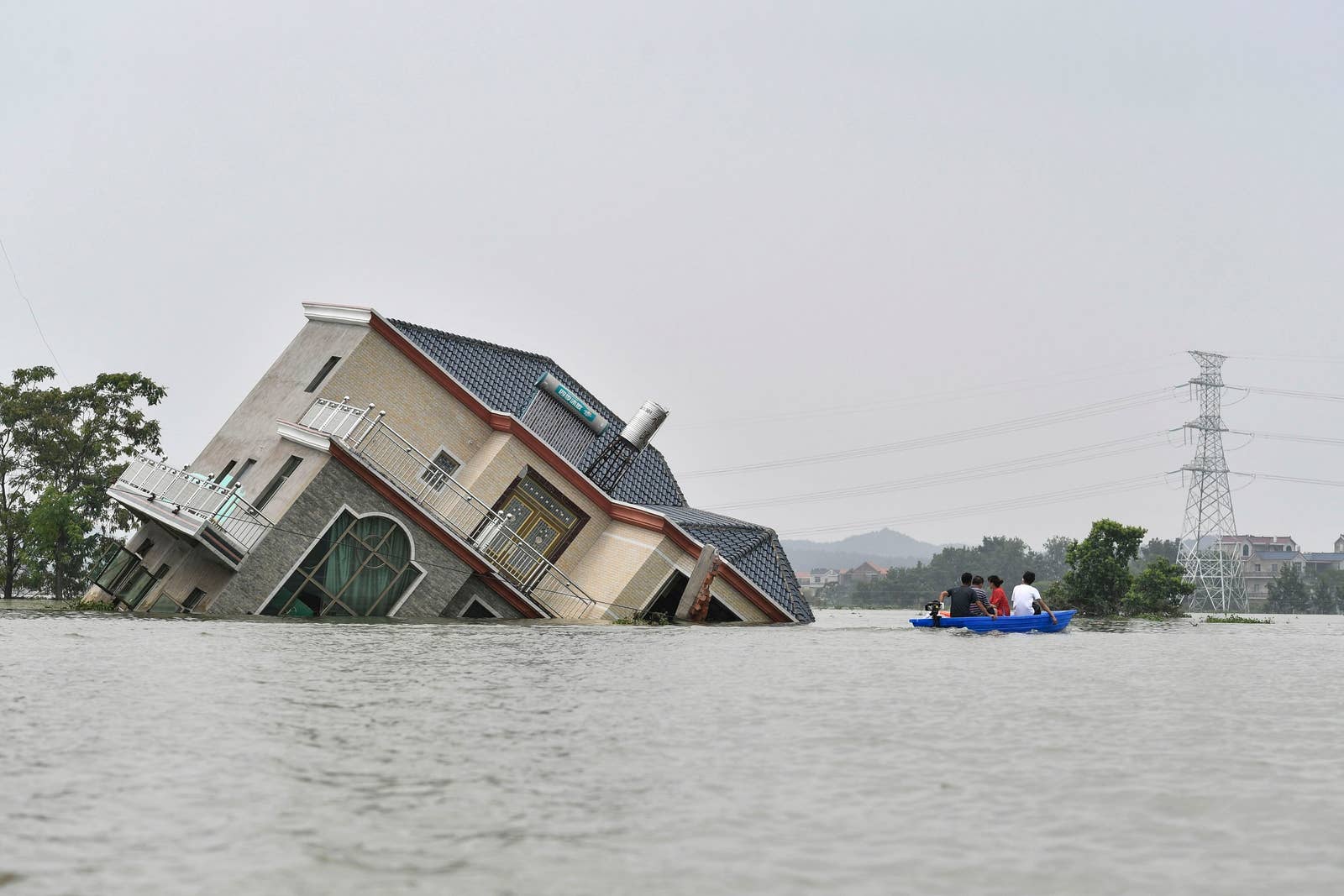 ADVERTISEMENT
Mauritius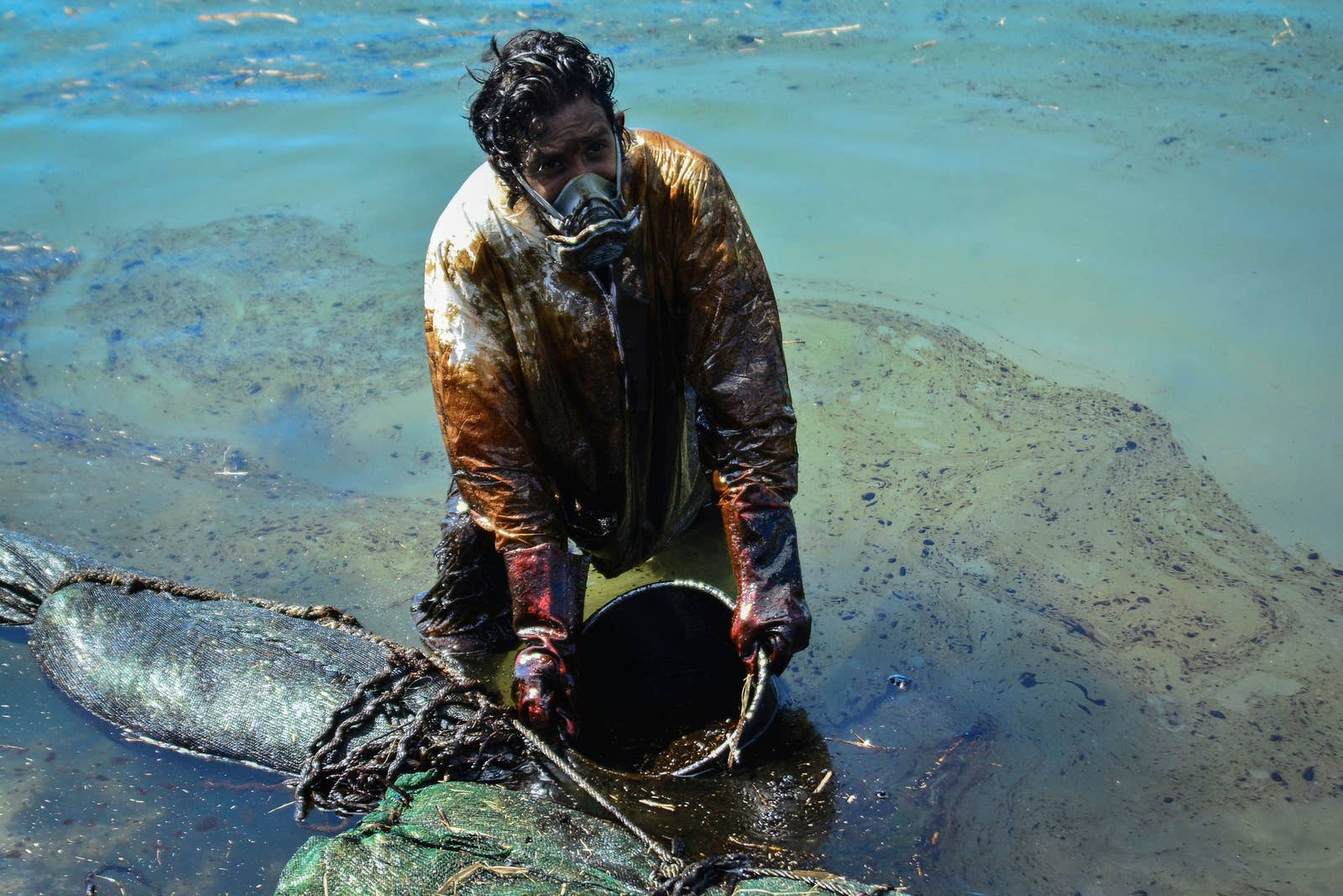 Luther, Iowa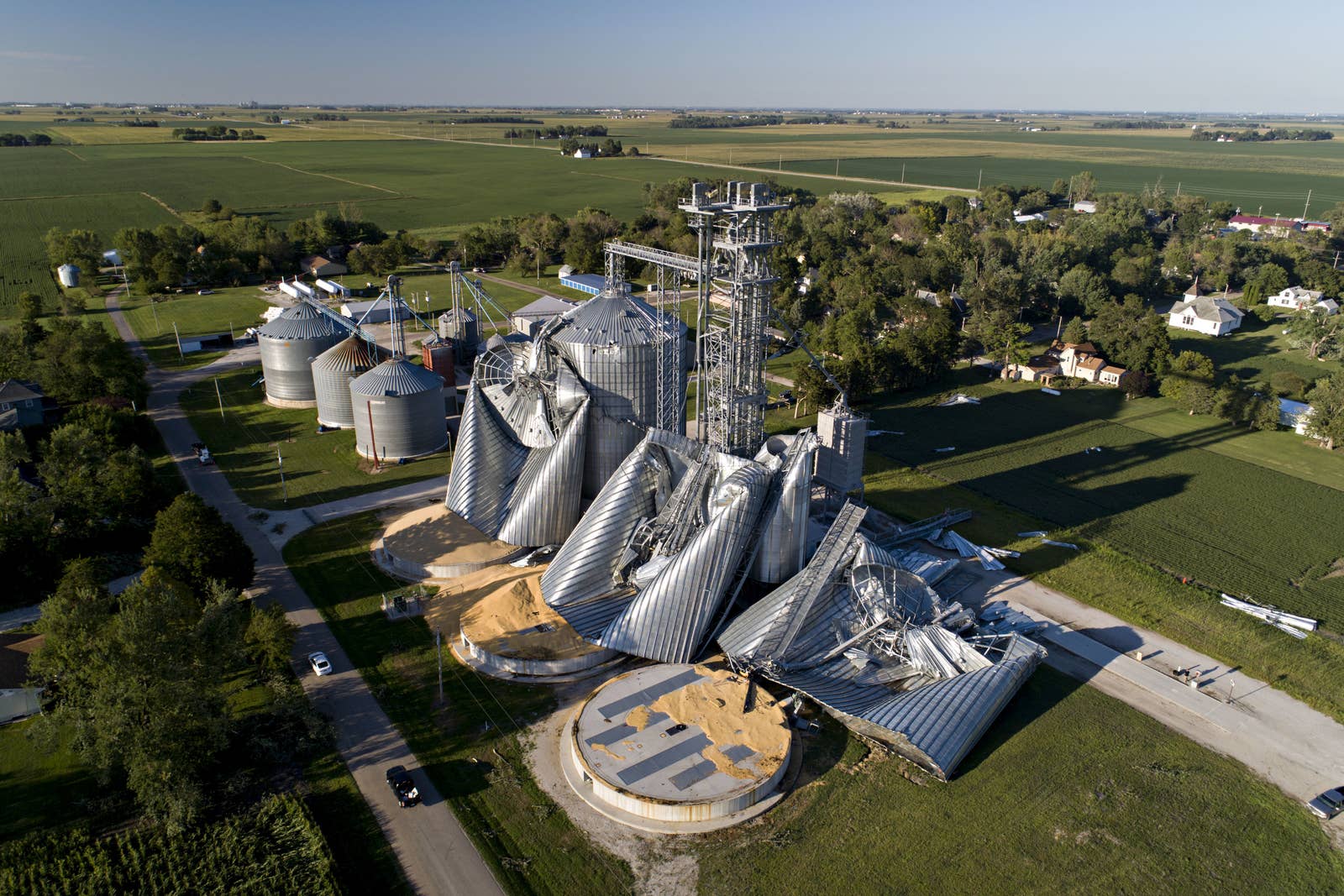 Lake Charles, Louisiana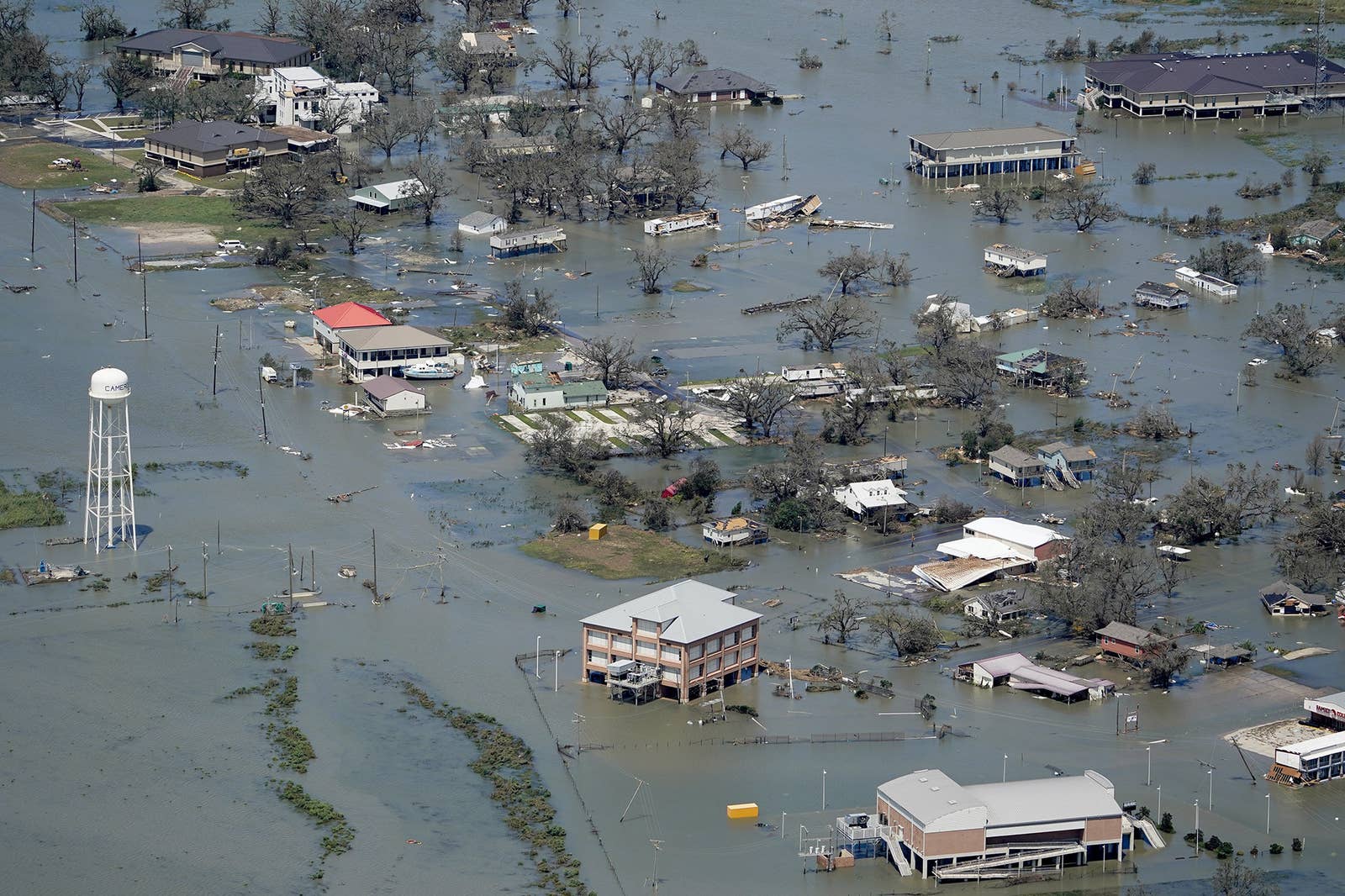 ADVERTISEMENT
La Couronne, France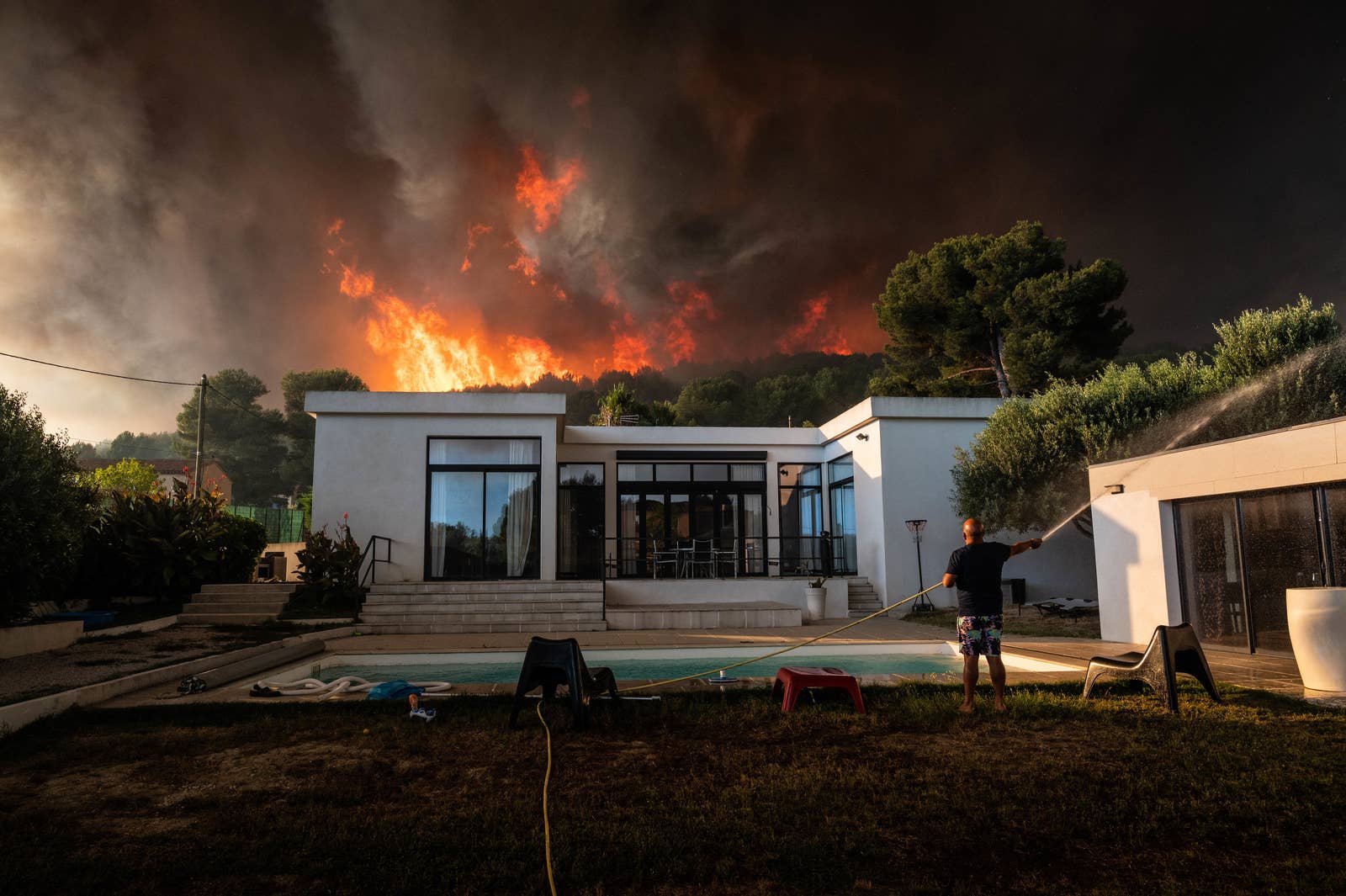 Whitewater, California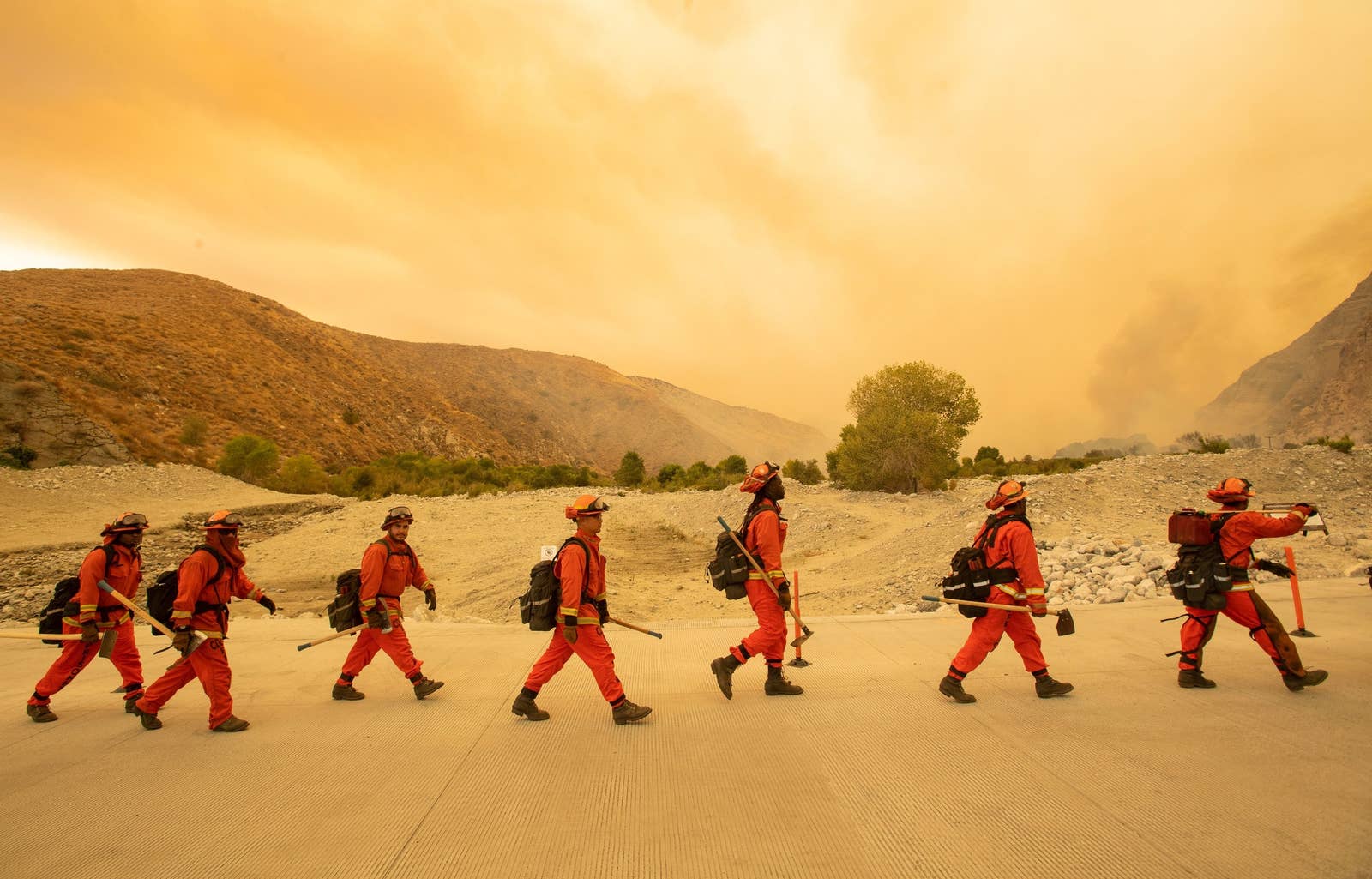 Oroville, California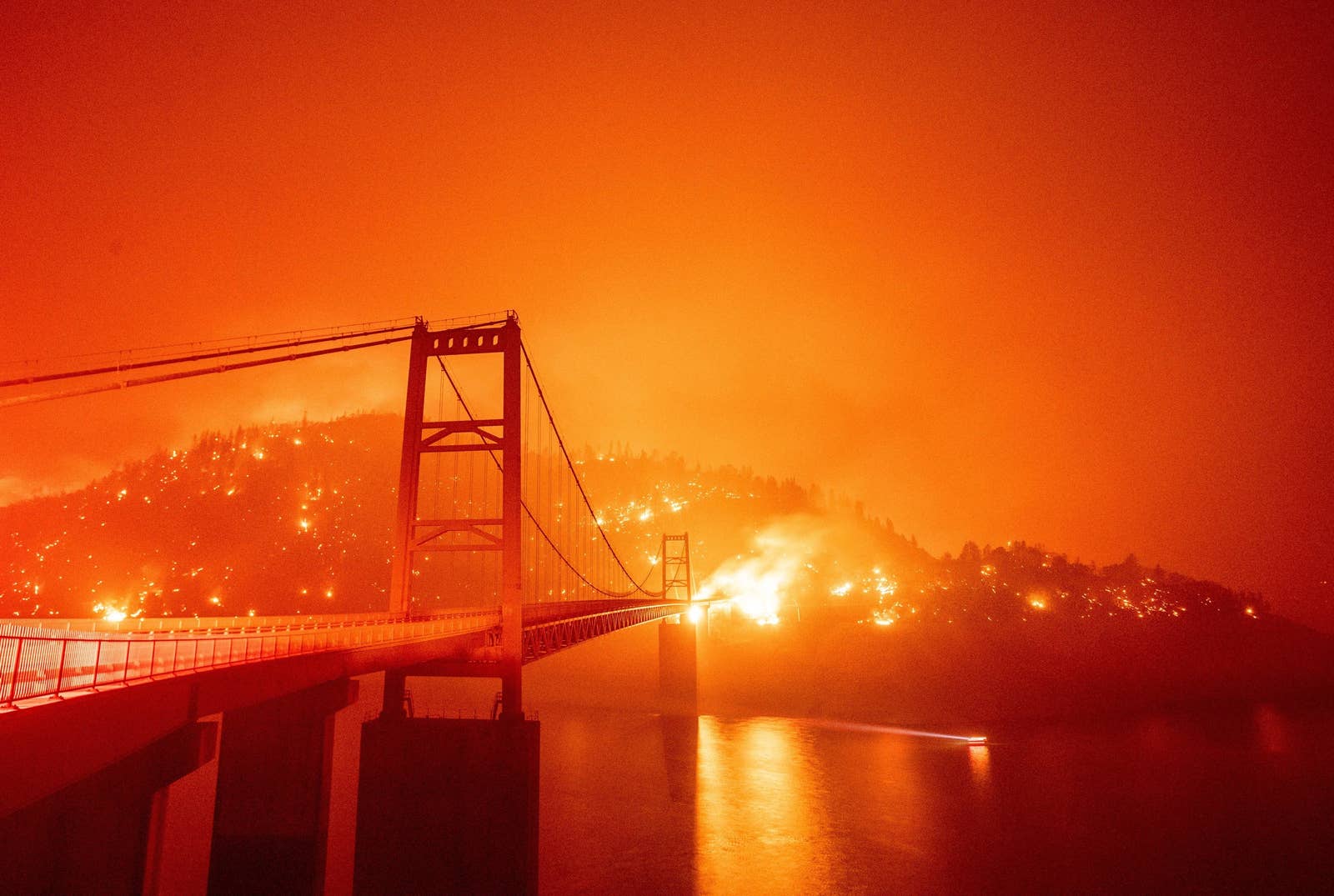 ADVERTISEMENT
San Francisco, California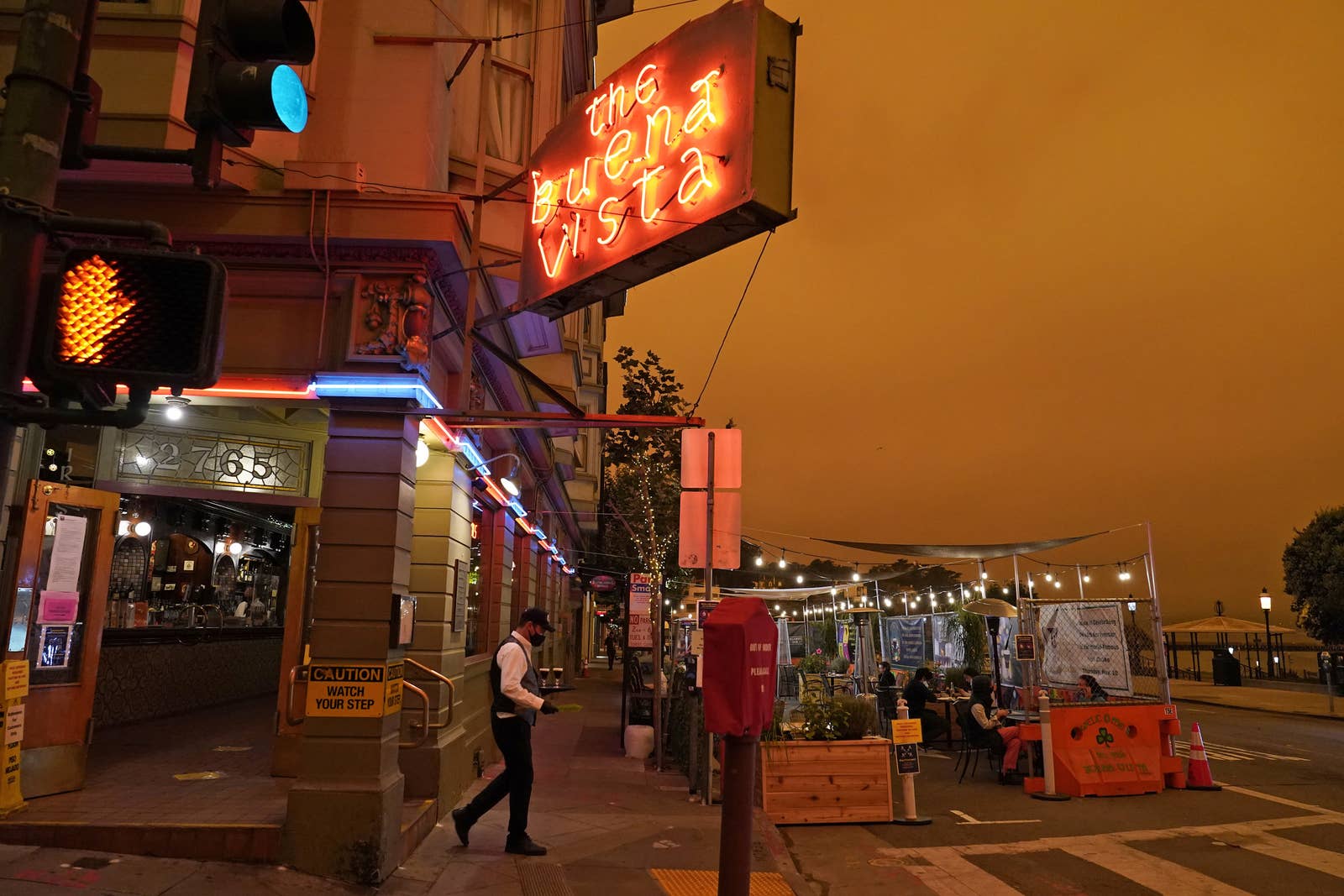 Mato Grosso, Brazil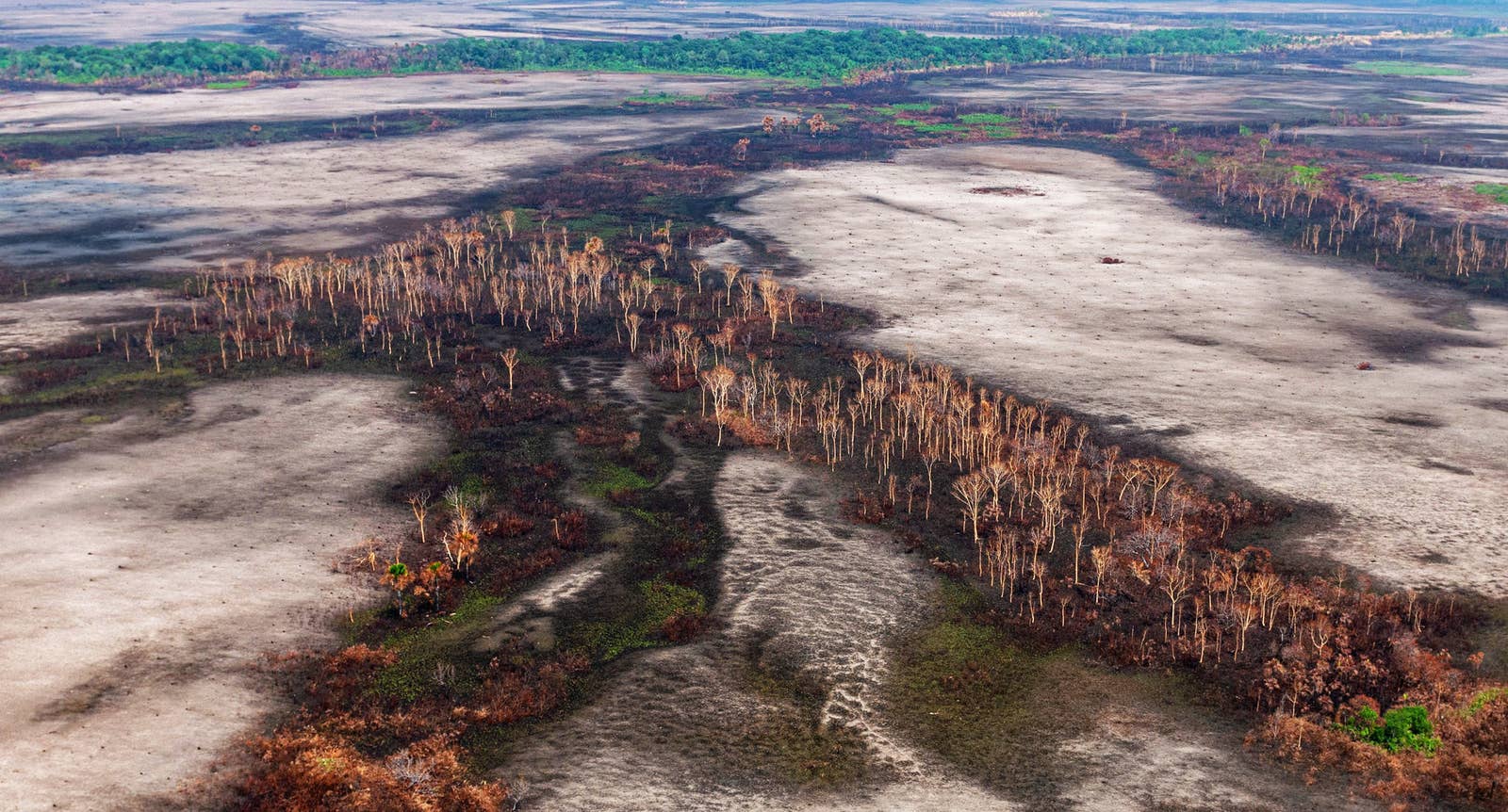 Talent, Oregon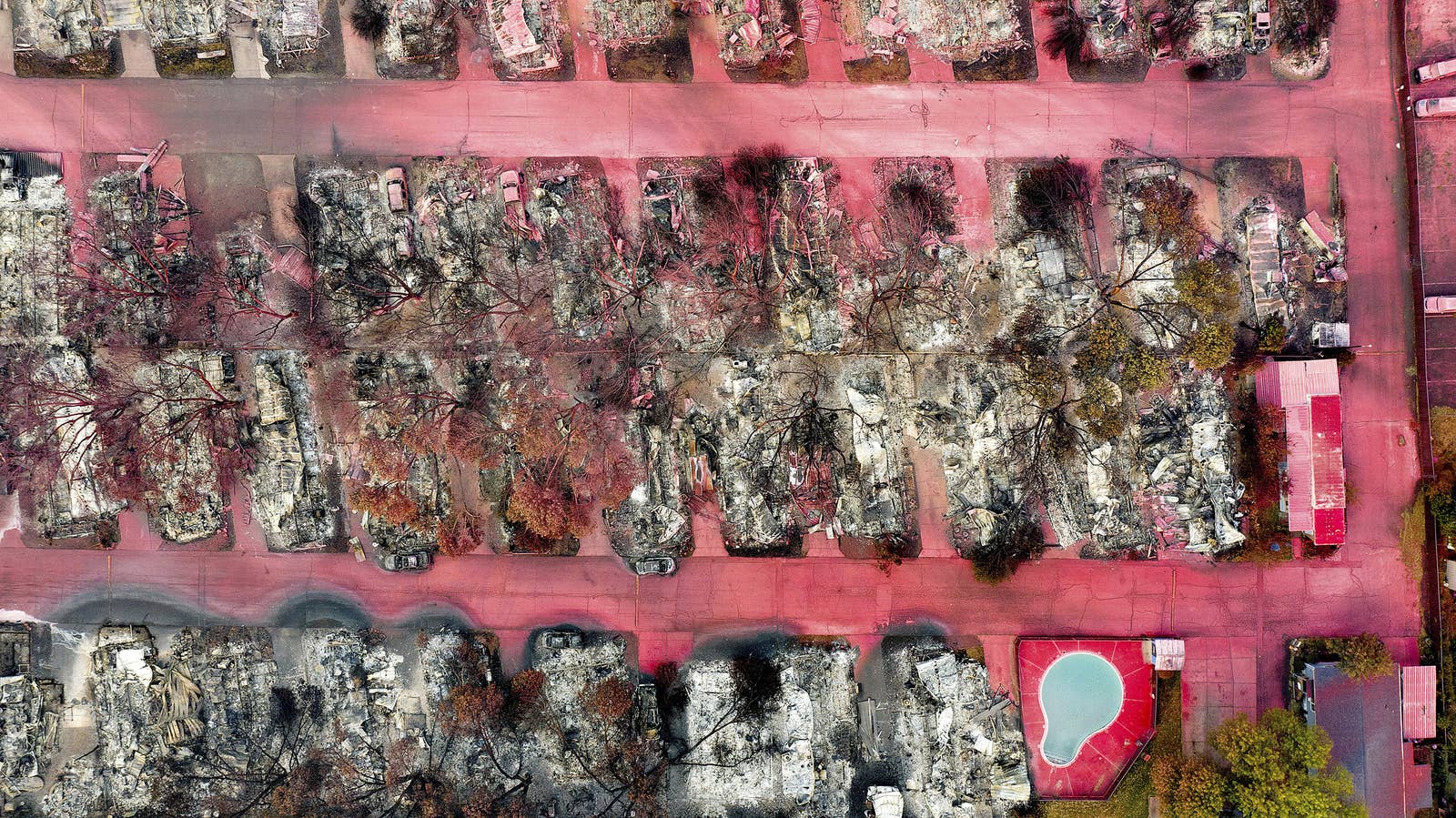 ADVERTISEMENT
Great Salt Lake, Utah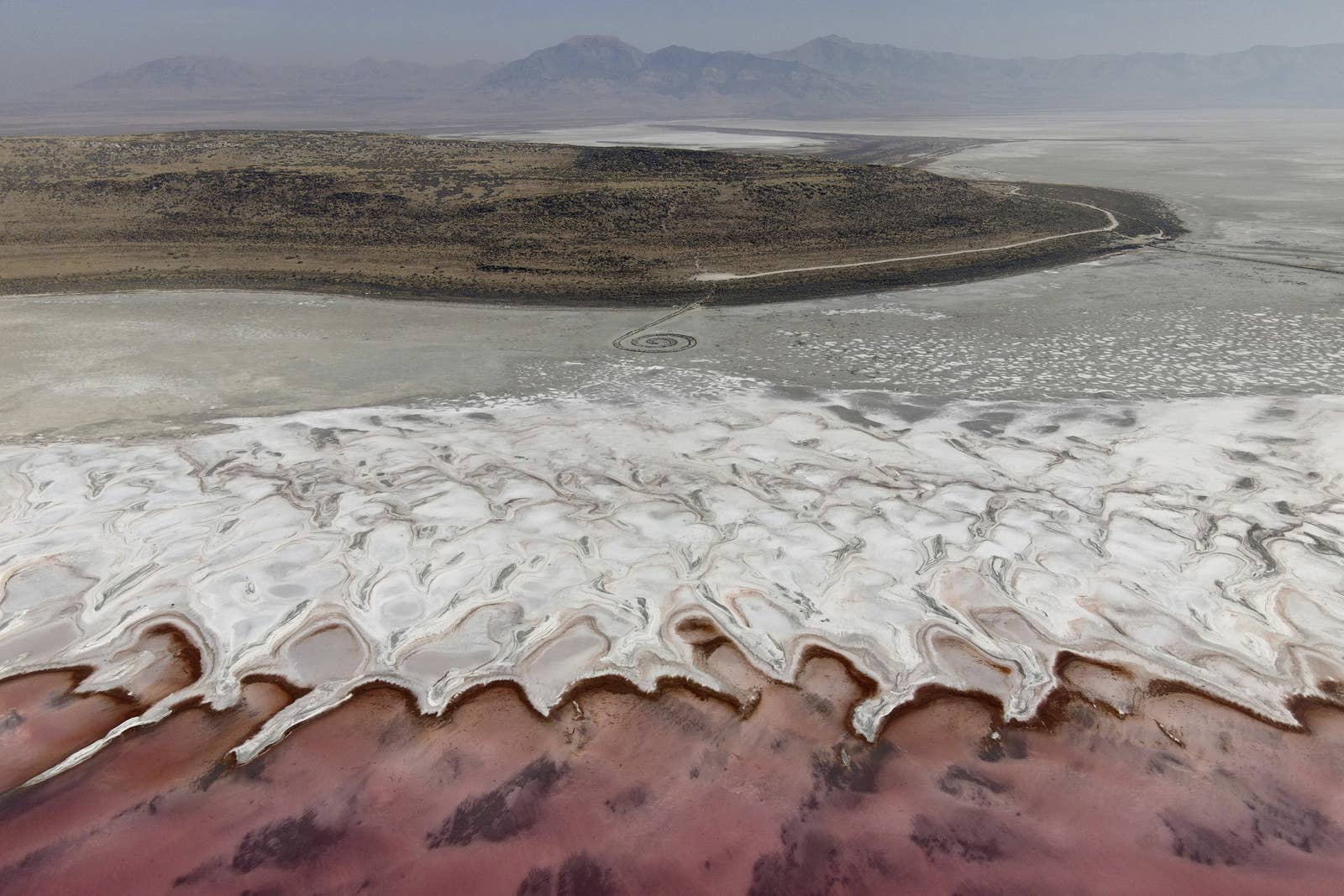 Saint-Martin-Vésubie, France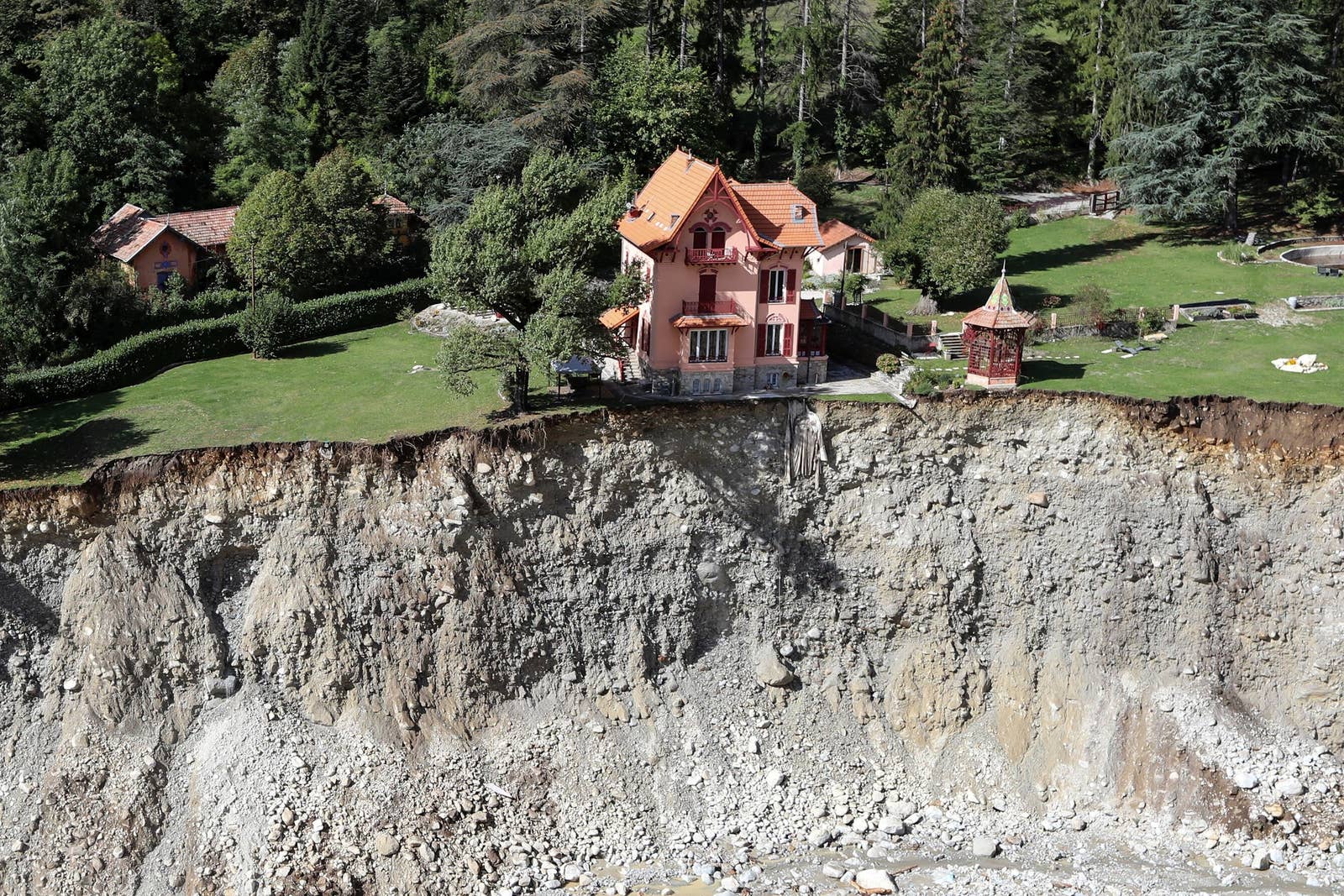 Dhaka, Bangladesh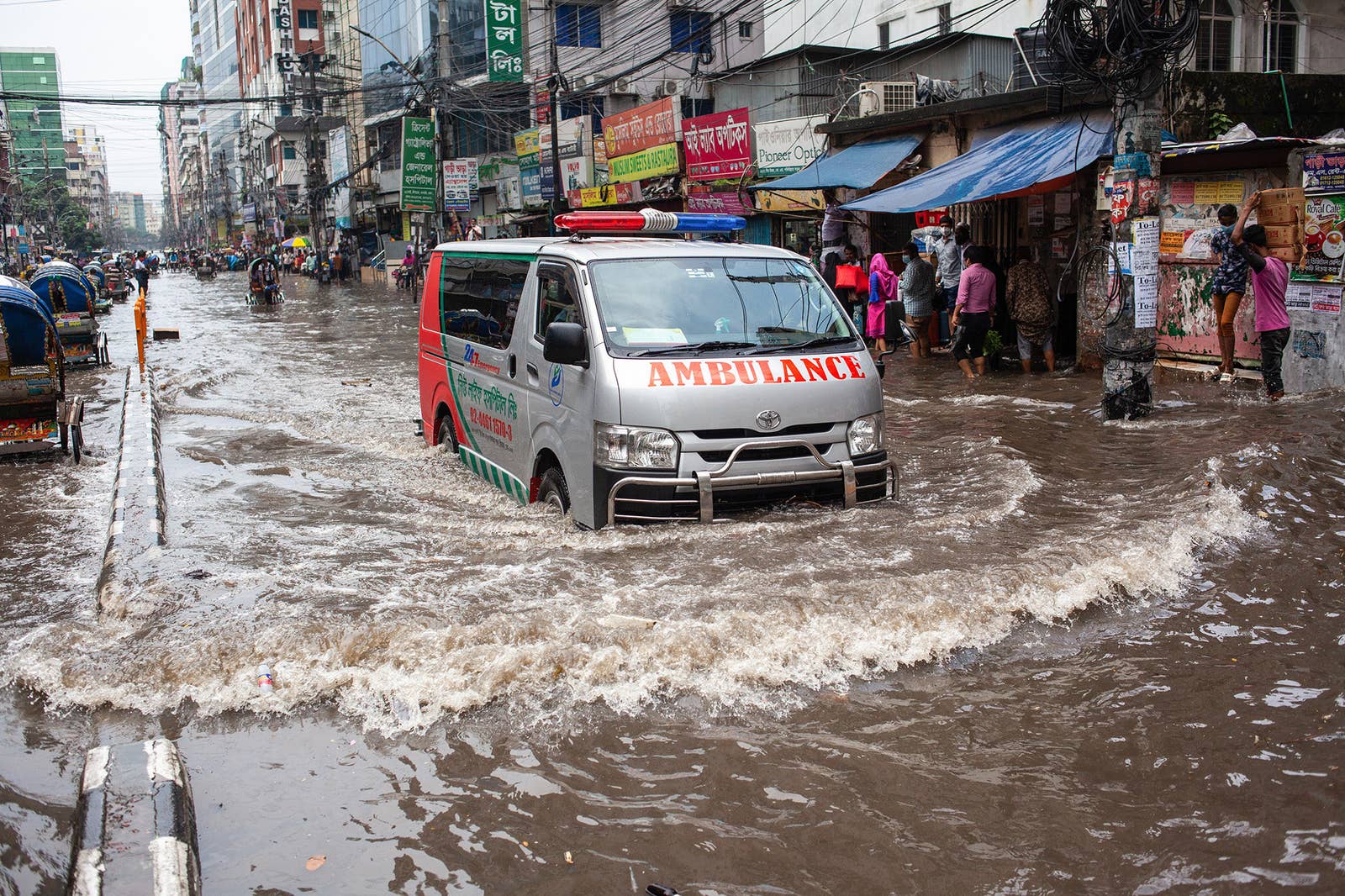 ADVERTISEMENT
Senekal, South Africa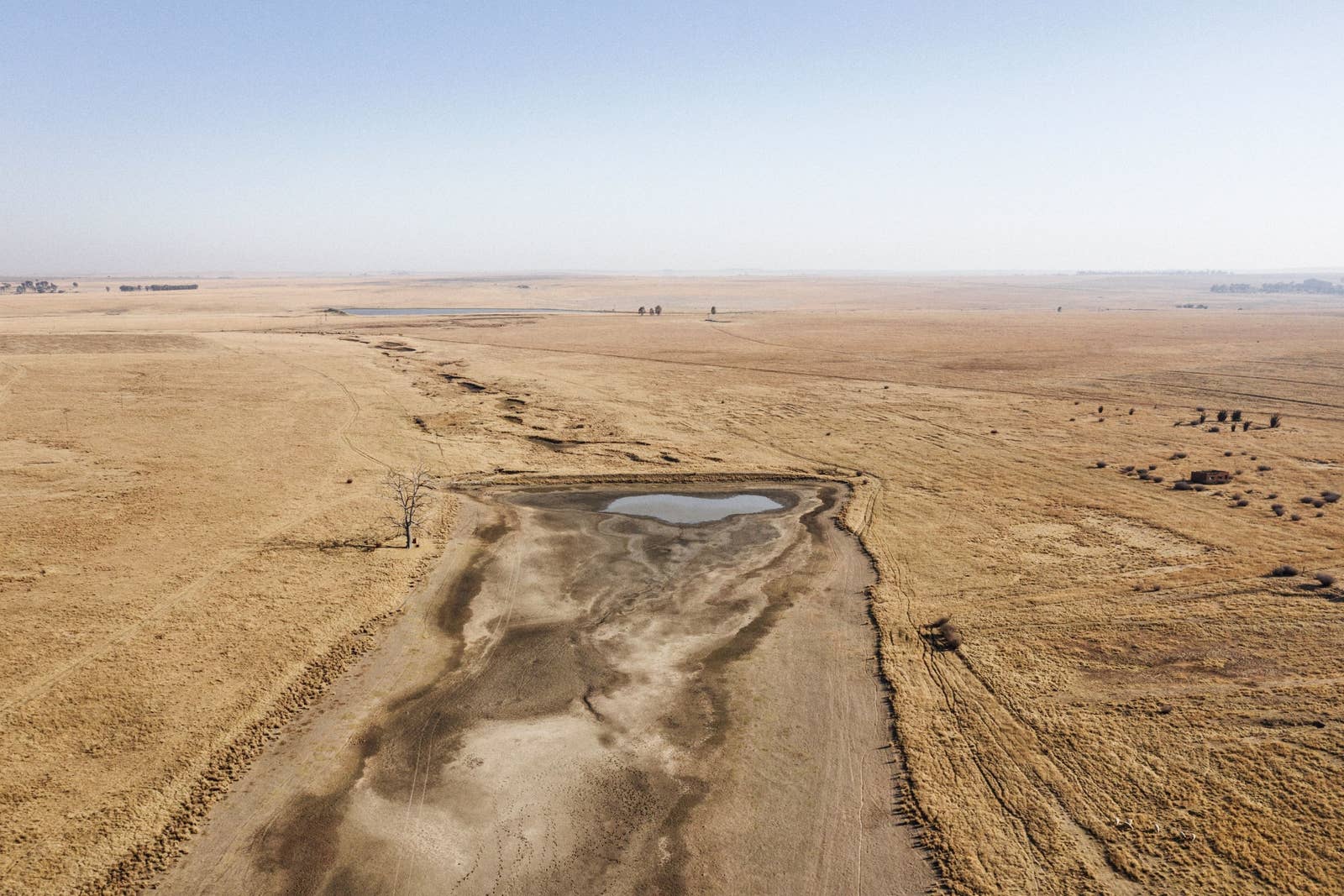 Rubio, Venezuela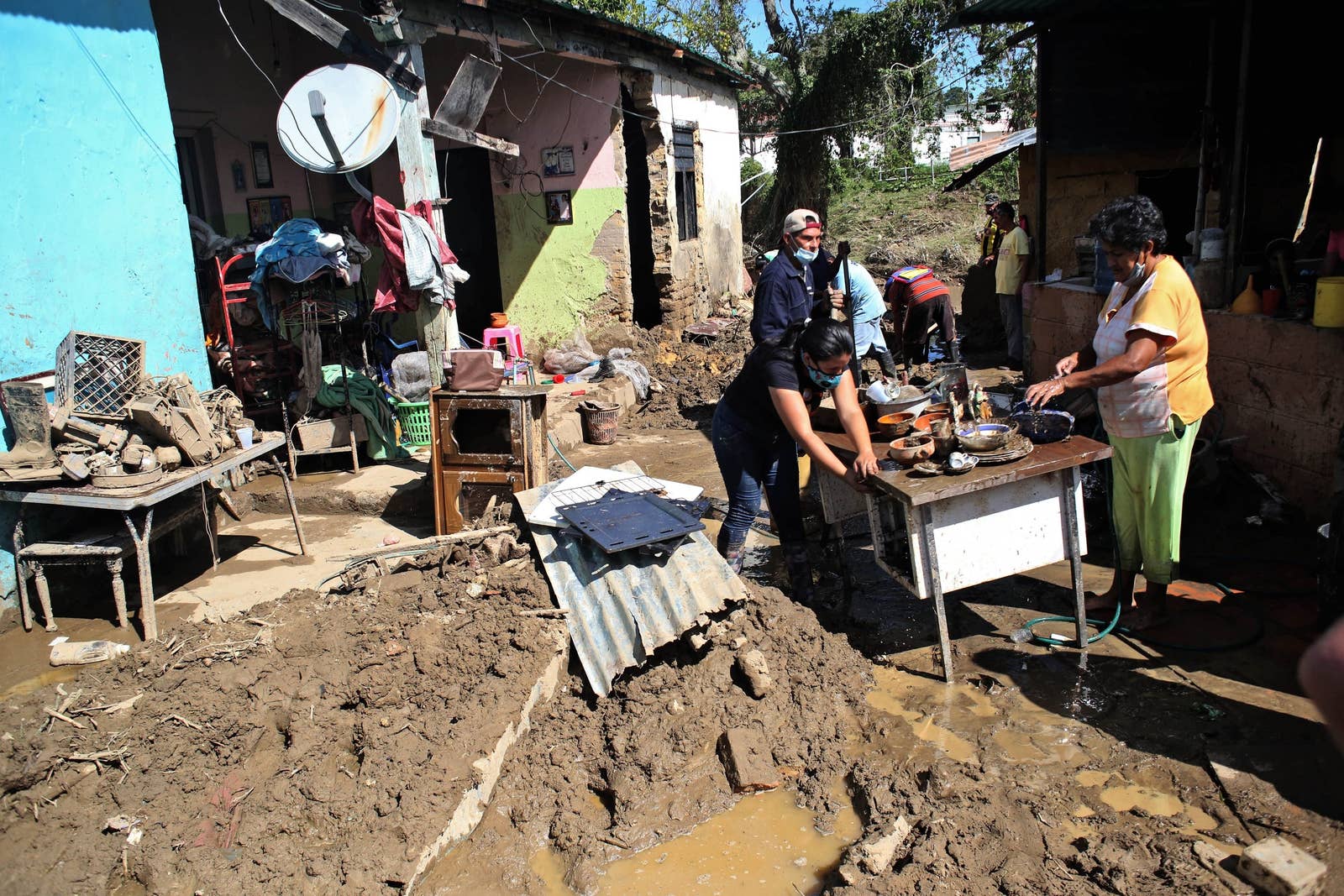 Crete, Greece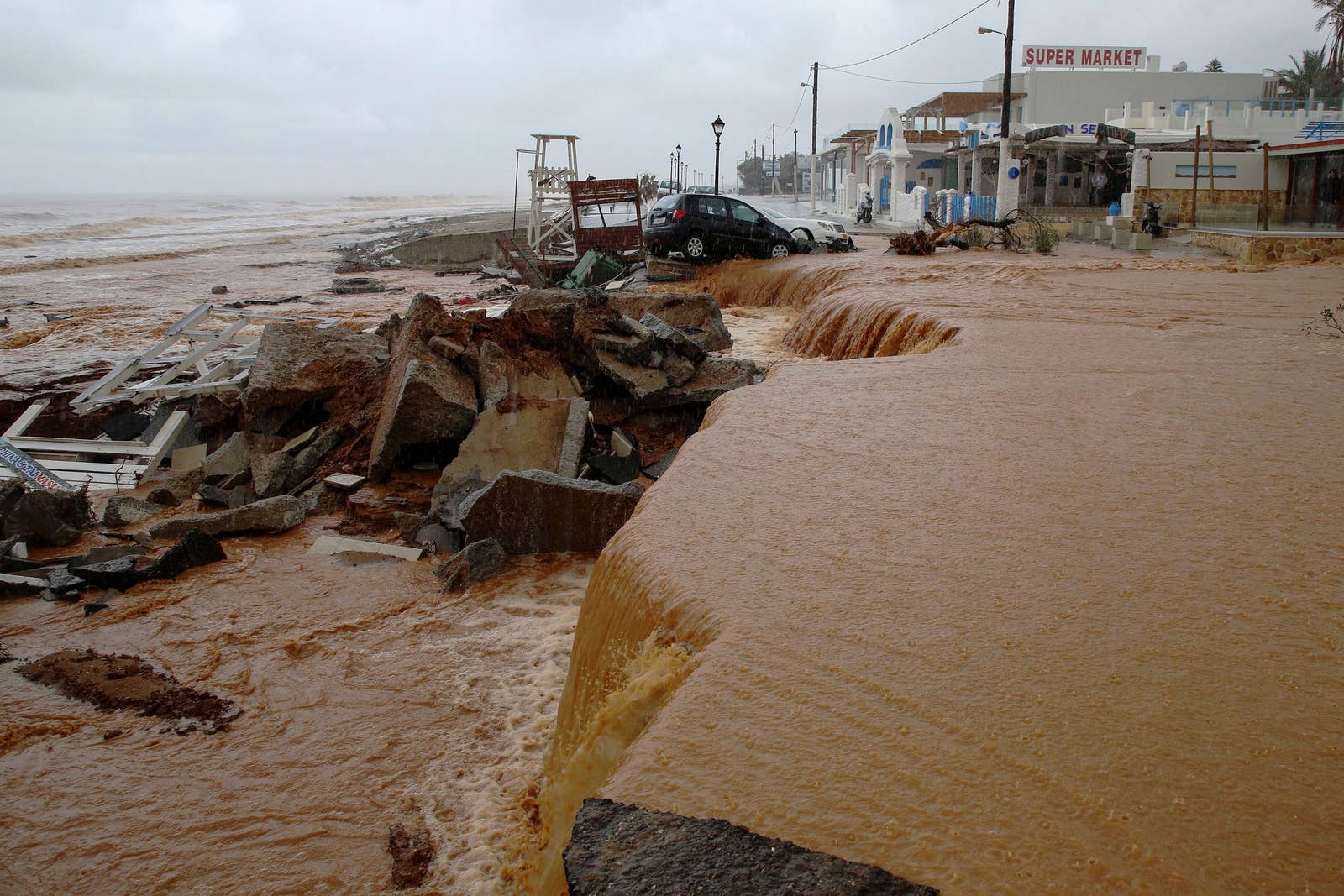 ADVERTISEMENT
Puerto Cabezas, Nicaragua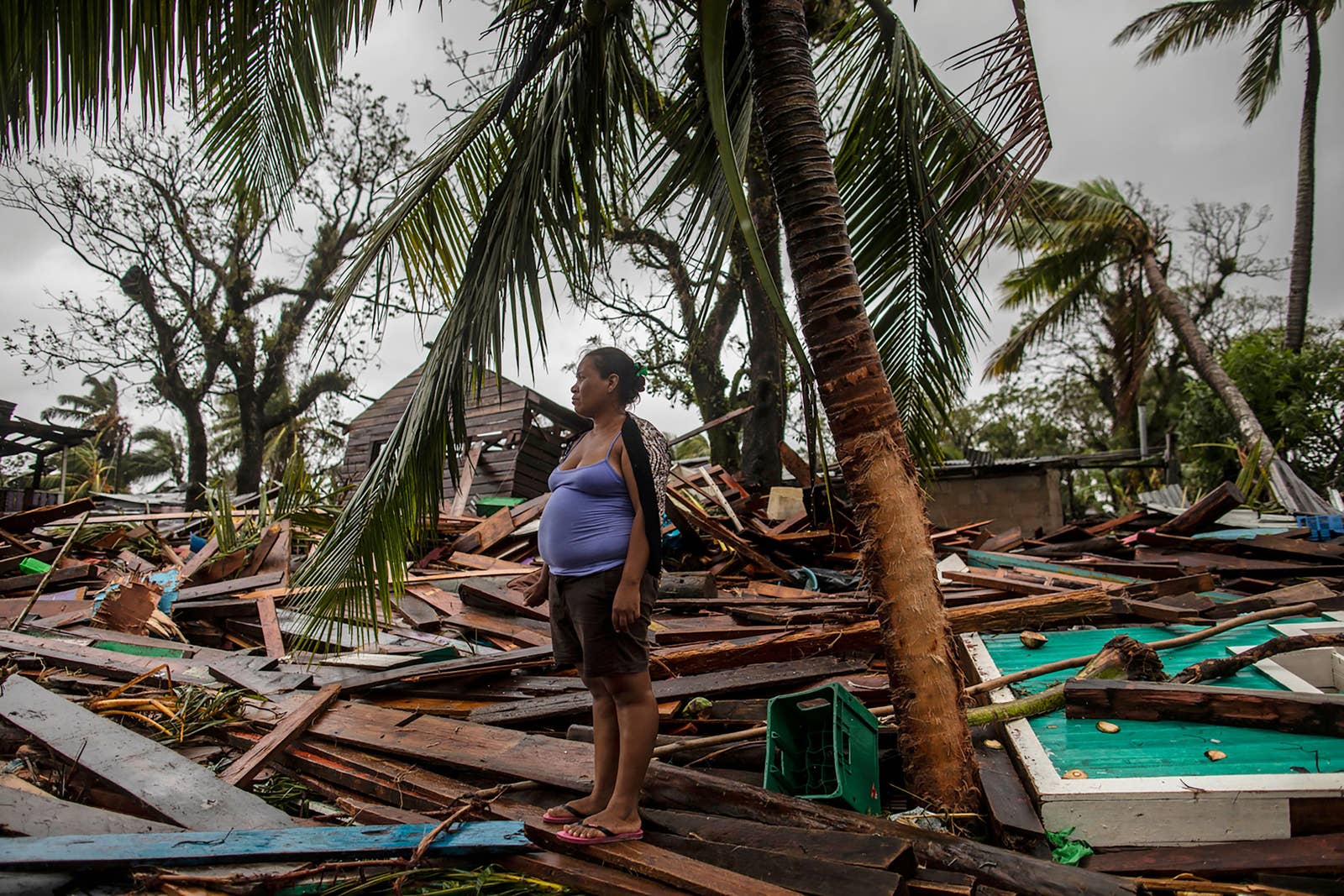 Marikina City, the Philippines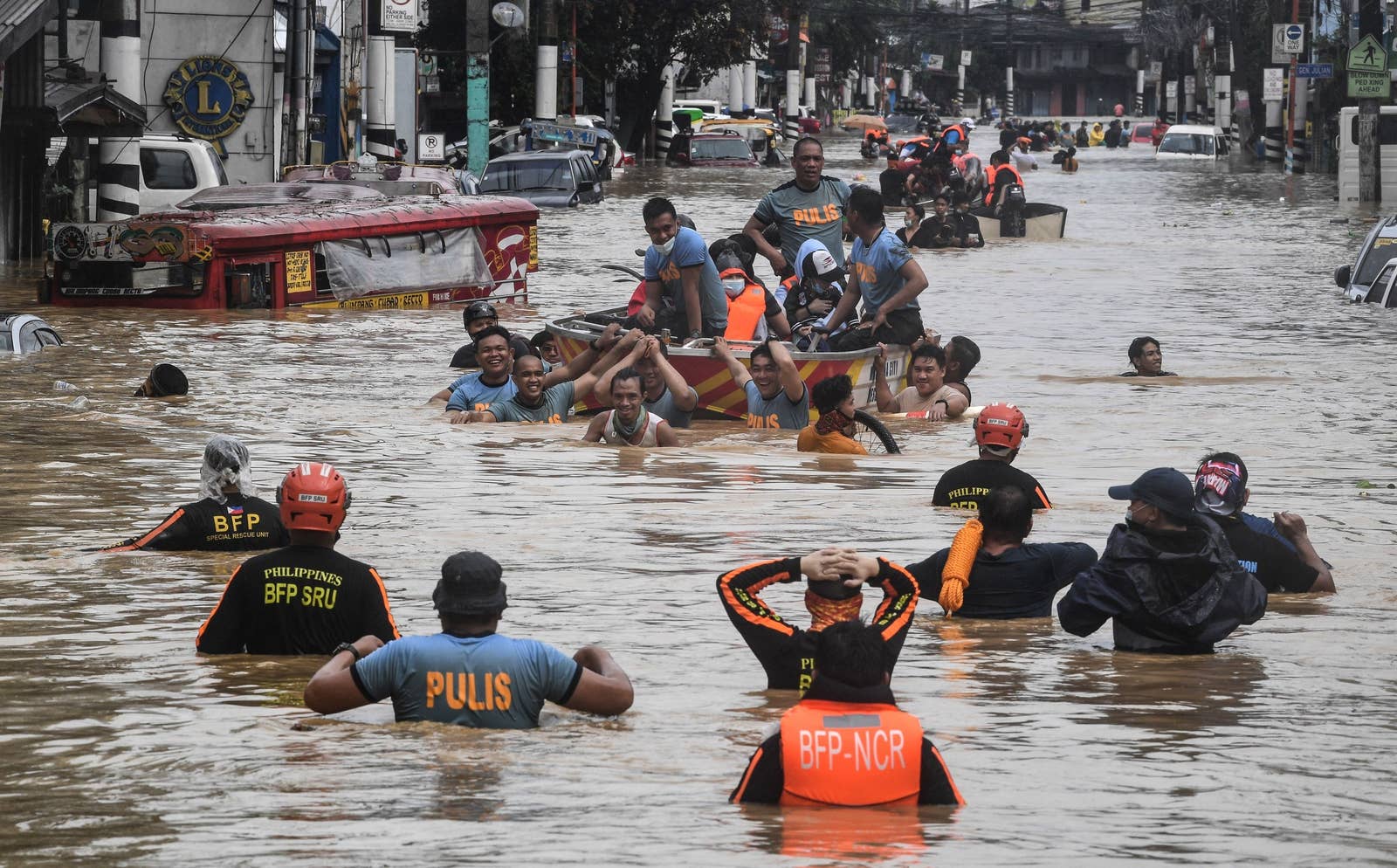 Rodriguez, Philippines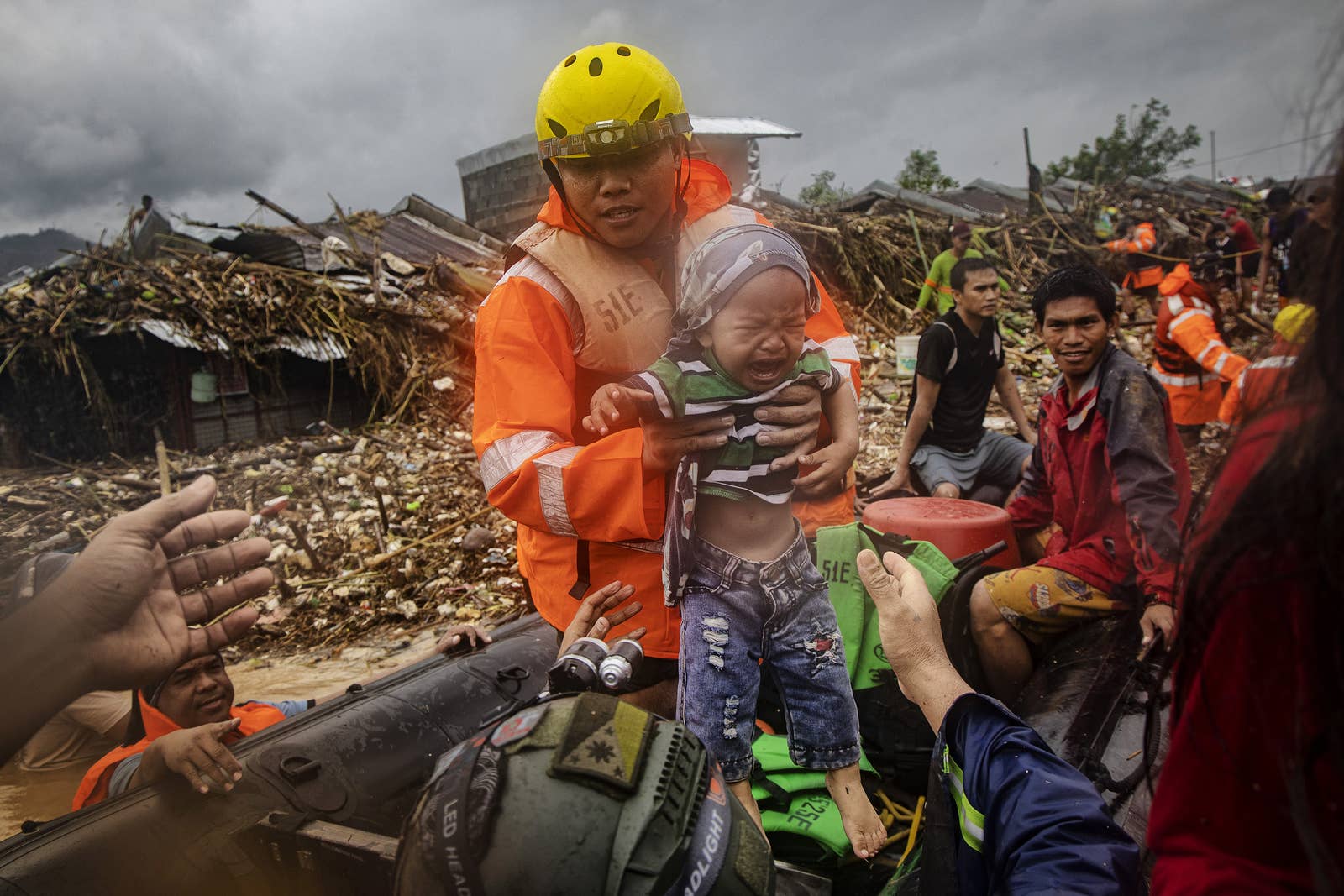 ADVERTISEMENT
La Lima, Honduras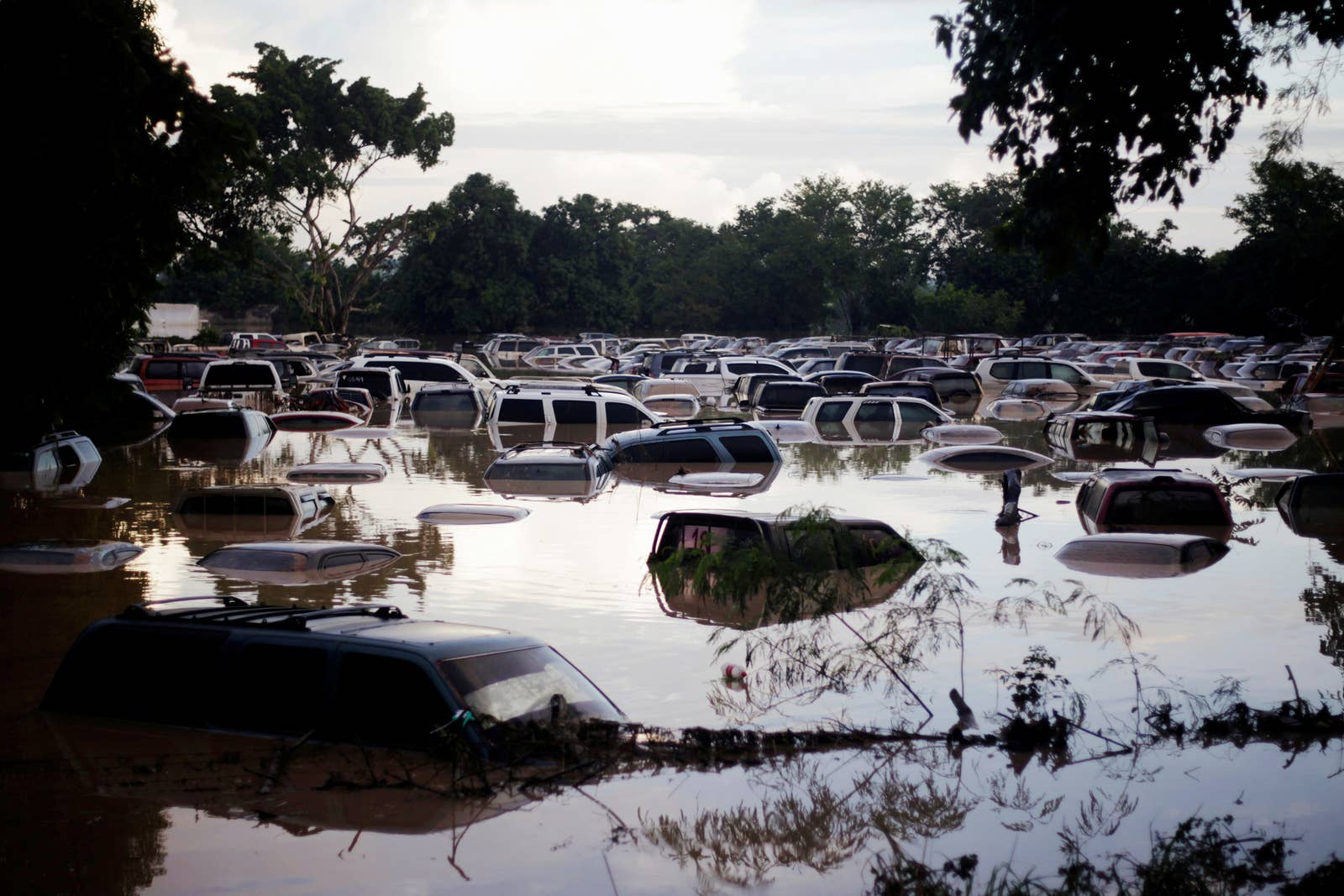 Brandenburg, Germany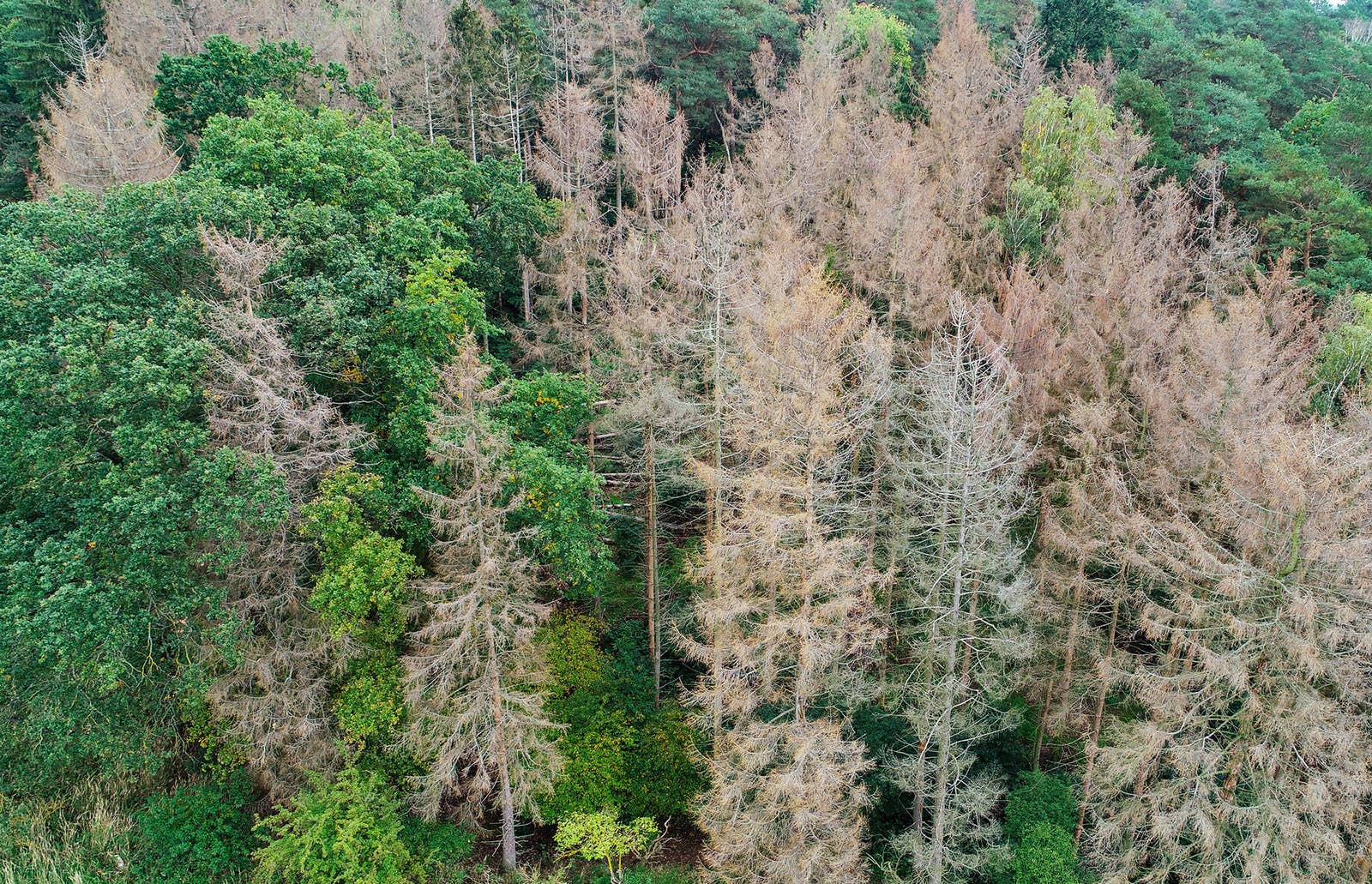 Ilulissat, Greenland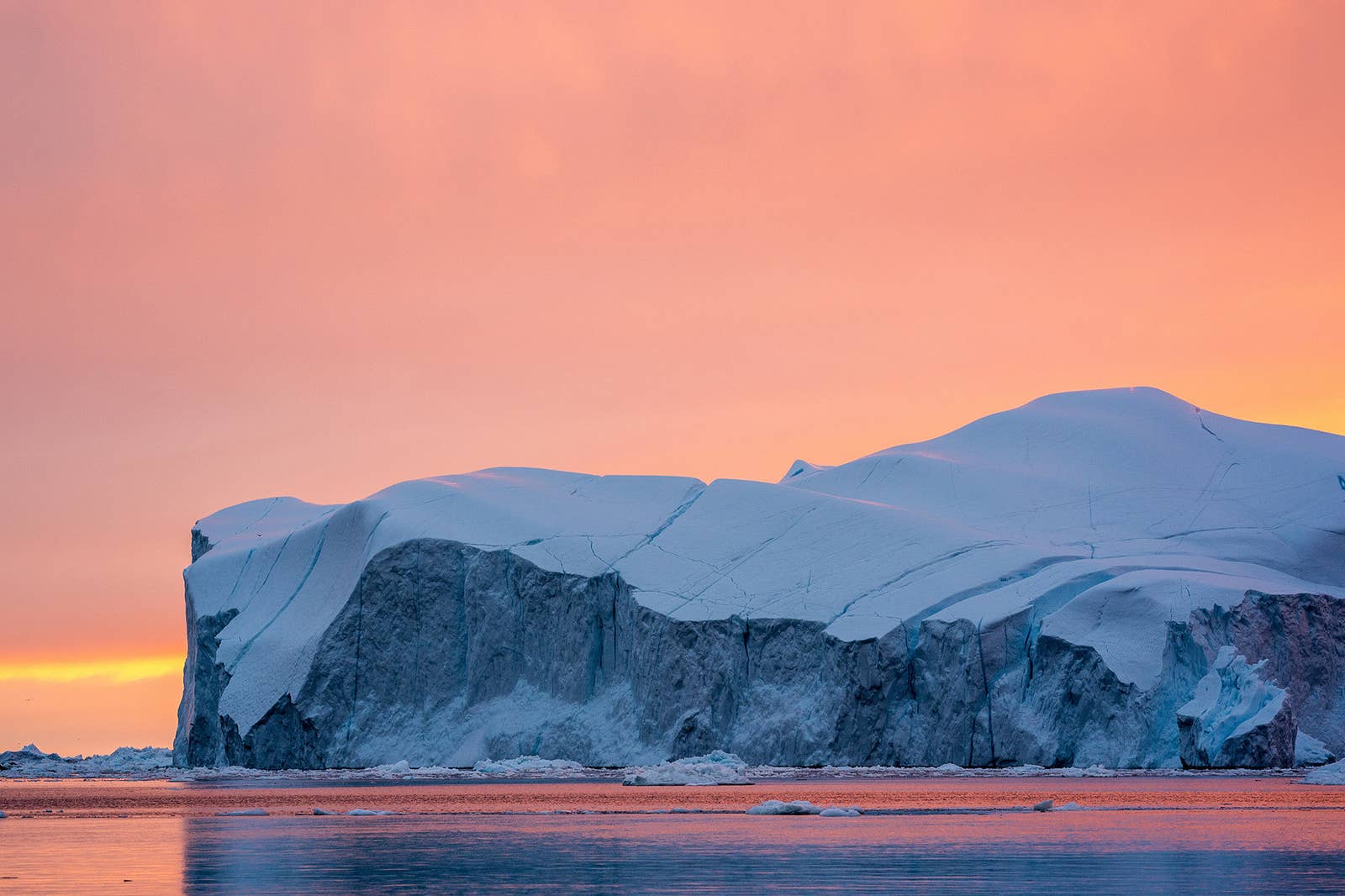 and Andrea Thompson, associate editor at Scientific American, also has five big climate stories of 2020. DeSmog UK deputy editor Richard Collett-White has the outlet's 2020 highlights, and DeSmog reviews how climate change has featured in court cases around the world this year. Finally, Carbon Brief yesterday tweeted a thread of some of its climate coverage during 2020.