By Olivia Rosane Dec. 20, 2019, POLITICS
The climate crisis had its strongest showing to date in the sixth Democratic primary debate hosted by Politico and PBS in Los Angeles Thursday. For the first time, a climate question was asked during the first 30 minutes of the debate, HuffPost reported. The issue got 13 minutes total of discussion time, according to Grist, and those 13 minutes "contained one of the strongest climate discussions in the primary so far," the climate-focused news site argued.
First Mentions
As in November, Sen. Bernie Sanders (I-Vt.) was the first candidate to mention the climate crisis before it officially came up in the debate. That mention came when he was asked if he would vote in favor of a new North American Free Trade Agreement (NAFTA) between the U.S., Canada and Mexico that recently passed the House of Representatives. Sanders said he would not support the new agreement, partly because it does not address environmental issues. "And, by the way, the word 'climate change,' to the best of my knowledge, is not discussed in this new NAFTA agreement at all, which is an outrage," Sanders said, according to a debate transcript published by The Washington Post.
Sen. Elizabeth Warren (D-Mass.) was the next candidate to raise the issue independently when answering a question about what she would say to voters who think the economy has been strong under President Donald Trump. Warren echoed other candidates' arguments that many Americans were still struggling and said this was because the government tended to work better for the wealthy than for everyone else. The climate crisis, she argued, was a case in point.
"Works great for giant oil companies that want to drill everywhere, but not for the rest of us who see climate change bearing down upon us," she said. After these early references, the candidates were then fielded three climate-related questions that led to a robust back-and-forth.
The Question of Sacrifice
The first two climate questions revolved around issues of sacrifice. The first, directed at Sen. Amy Klobuchar (D-Minn.) asked if she would subsidize the relocation of families and businesses away from places vulnerable to wildfires or sea level rise. The second, directed at former Vice President Joe Biden, asked if it was worth it to sacrifice immediate growth in the oil and natural gas industries for the sake of transitioning to a greener economy. The candidates mostly side-stepped the first question and focused on their climate policies. Klobuchar said she would rejoin the Paris agreement and reinstate Obama-era policies like the Clean Power Plan and higher auto-efficiency standards.
Billionaire Tom Steyer said he would declare a state of emergency on day one of his administration, and challenged South Bend, Indiana Mayor Pete Buttigieg to make the climate crisis a higher priority. Buttigieg, for his part, promoted his plan to institute a carbon tax and use the dividends to fund renewable energy research.
But the candidates also pushed back on the idea that climate action necessarily meant sacrifice.
"Not only can we clear up the air and water in the black and brown communities where our pollution is concentrated, this is also the opportunity to create literally millions of middle-class union jobs, well-paid, across the United States of America," Steyer said, according to the transcript. "Our biggest crisis is our biggest opportunity."
Biden also argued that he would sacrifice fossil fuel growth — what sacrifice moderator Tim Alberta of Politico said could cost thousands to hundreds of thousands of blue collar jobs — because "the opportunity for those workers to transition to high-paying jobs, as Tom said, is real."
Sanders came out most forcefully against the notion of sacrifice, challenging the framing of the question itself, according to HuffPost. "It's not an issue of relocating people and towns," Sanders said, to thunderous applause. "The issue now is whether we save the planet for our children and grandchildren."
The Question of Nuclear
Alberta then focused the climate conversation on nuclear energy with a question first directed at Warren. "Many of our Western allies rely heavily on nuclear energy because it's efficient, affordable, and virtually carbon-free. And many climate experts believe that it's impossible to realize your goal of net zero emissions by the year 2050 without utilizing nuclear energy. So can you have it both ways on this issue?" Alberta asked, according to the transcript. Warren reiterated her commitment to keeping existing nuclear plants running while transitioning away from fossil fuels, but said she would not build any more reactors. "We've got to get the carbon out of the air and out of the water. And that means that we need to keep some of our nuclear in place," she said. On this issue, she differs from Sanders, who has promised to shutter existing nuclear reactors, according to HuffPost.
Businessman Andrew Yang, meanwhile, came out strongly in support of reactors that use thorium, which produces less waste than uranium.
Steyer, however, argued that nuclear was not competitive price-wise in the U.S. and raised the problems of disasters and waste storage.
"We actually have the technology that we need. It's called wind and solar and batteries. So, in fact, what we need to do, we can do," Steyer argued.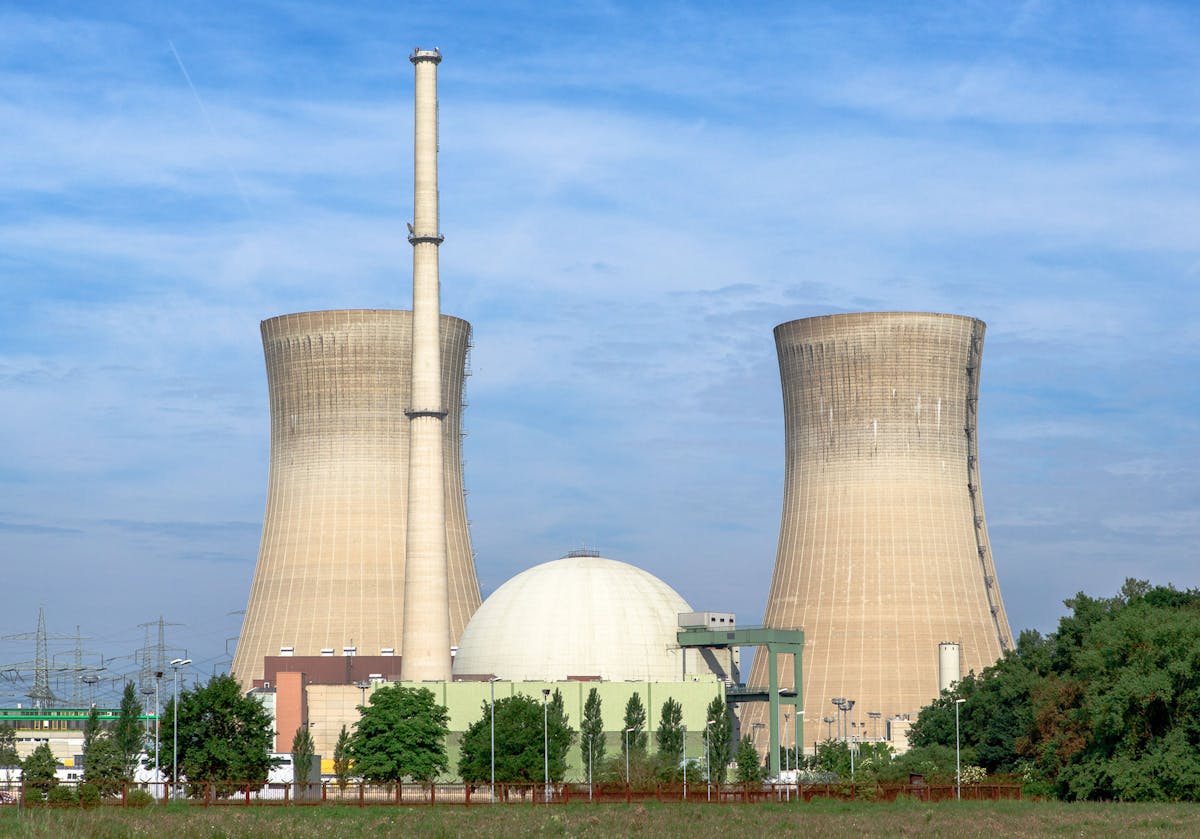 Let's do the math… The 7 reasons why nuclear energy is not the answer to solve climate change
Flanked by cooling towers, a nuclear reactor is contained inside a spherical containment building. Creative Commons, Wikimedia

Mark Z. Jacobson, Professor of Civil and Environmental Engineering, Director, Atmosphere/Energy Program, Stanford University
There is a small group of scientists that have proposed replacing 100% of the world's fossil fuel power plants with nuclear reactors as a way to solve climate change. Many others propose nuclear grow to satisfy up to 20 percent of all our energy (not just electricity) needs. They advocate that nuclear is a "clean" carbon-free source of power, but they don't look at the human impacts of these scenarios. Let's do the math…
One nuclear power plant takes on average about 14-1/2 years to build, from the planning phase all the way to operation. According to the World Health Organization, about 7.1 million people die from air pollution each year, with more than 90% of these deaths from energy-related combustion. If we went "all in" on nuclear, since it takes so much longer to build than renewable energy like wind and solar, this approach would result in about 93 million people dying, as we wait for all the new nuclear plants to be built in the all-nuclear scenario.
Utility-scale wind and solar farms, on the other hand, take on average only 2 to 5 years, from the planning phase to operation. Rooftop solar PV projects are down to only a 6-month timeline. So transitioning to 100% renewables as soon as possible would result in tens of millions fewer deaths. 
This illustrates a major problem with nuclear power and why renewable energy — in particular Wind, Water, and Solar (WWS)– avoids this problem. Nuclear, though, doesn't just have one problem. It has seven. Here are the seven major problems with nuclear energy:
1. Long Time Lag Between Planning and Operation
The time lag between planning and operation of a nuclear reactor includes the times to identify a site, obtain a site permit, purchase or lease the land, obtain a construction permit, obtain financing and insurance for construction, install transmission, negotiate a power purchase agreement, obtain permits, build the plant, connect it to transmission, and obtain a final operating license.
The planning-to-operation (PTO) times of all nuclear plants ever built have been 10-19 years or more. For example, the Olkiluoto 3 reactor in Finland was proposed to the Finnish cabinet in December 2000 to be added to an existing nuclear power plant. Its latest estimated completion date is 2020, giving it a PTO time of 20 years.
The Hinkley Point nuclear plant was planned to start in 2008. It has an estimated completion year of 2025 to 2027, giving it a PTO time of 17 to 19 years. The Vogtle 3 and 4 reactors in Georgia were first proposed in August 2006 to be added to an existing site. The anticipated completion dates are November 2021 and November 2022, respectively, given them PTO times of 15 and 16 years, respectively.
The Haiyang 1 and 2 reactors in China were planned to start in 2005. Haiyang 1 began commercial operation on October 22, 2018. Haiyang 2 began operation on January 9, 2019, giving them PTO times of 13 and 14 years, respectively. The Taishan 1 and 2 reactors in China were bid in 2006. Taishan 1 began commercial operation on December 13, 2018. Taishan 2 is not expected to be connected until 2019, giving them PTO times of 12 and 13 years, respectively. Planning and procurement for four reactors in Ringhals, Sweden started in 1965. One took 10 years, the second took 11 years, the third took 16 years, and the fourth took 18 years to complete.
Many claim that France's 1974 Messmer plan resulted in the building of its 58 reactors in 15 years. This is not true. The planning for several of these nuclear reactors began long before. For example, the Fessenheim reactor obtained its construction permit in 1967 and was planned starting years before. In addition, 10 of the reactors were completed between 1991-2000. As such, the whole planning-to-operation time for these reactors was at least 32 years, not 15. That of any individual reactor was 10 to 19 years.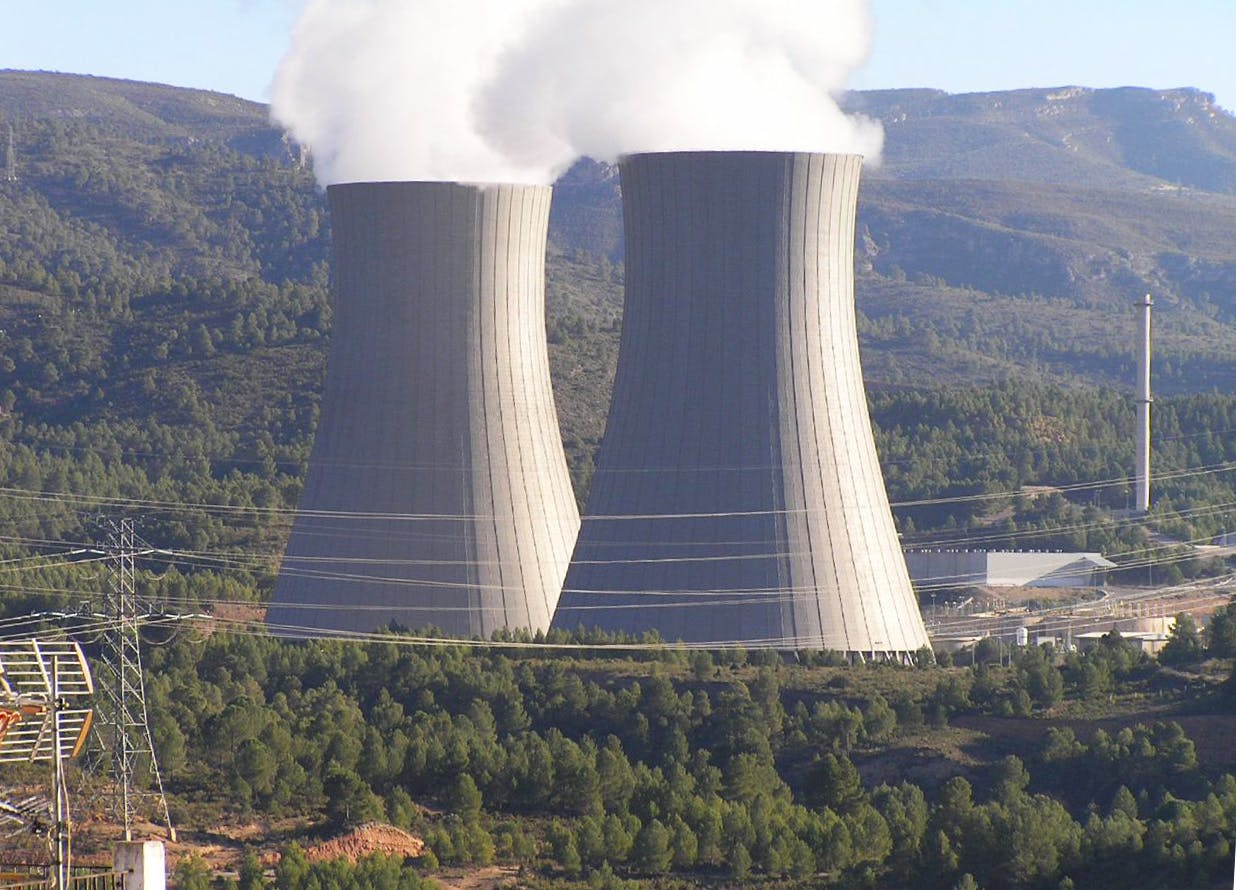 2. Cost
The levelized cost of energy (LCOE) for a new nuclear plant in 2018, based on Lazard, is $151 (112 to 189)/MWh. This compares with $43 (29 to 56)/MWh for onshore wind and $41 (36 to 46)/MWh for utility-scale solar PV from the same source.
This nuclear LCOE is an underestimate for several reasons. First, Lazard assumes a construction time for nuclear of 5.75 years. However, the Vogtle 3 and 4 reactors, though will take at least 8.5 to 9 years to finish construction. This additional delay alone results in an estimated LCOE for nuclear of about $172 (128 to 215)/MWh, or a cost 2.3 to 7.4 times that of an onshore wind farm (or utility PV farm).
Next, the LCOE does not include the cost of the major nuclear meltdowns in history. For example, the estimated cost to clean up the damage from three Fukushima Dai-ichi nuclear reactor core meltdowns was $460 to $640 billion. This is $1.2 billion, or 10 to 18.5 percent of the capital cost, of every nuclear reactor worldwide.
In addition, the LCOE does not include the cost of storing nuclear waste for hundreds of thousands of years. In the U.S. alone, about $500 million is spent yearly to safeguard nuclear waste from about 100 civilian nuclear energy plants. This amount will only increase as waste continues to accumulate. After the plants retire, the spending must continue for hundreds of thousands of years with no revenue stream from electricity sales to pay for the storage.
3. Weapons Proliferation Risk
The growth of nuclear energy has historically increased the ability of nations to obtain or harvest plutonium or enrich uranium to manufacture nuclear weapons. The Intergovernmental Panel on Climate Change (IPCC) recognizes this fact. They concluded in the Executive Summary of their 2014 report on energy, with "robust evidence and high agreement" that nuclear weapons proliferation concern is a barrier and risk to the increasing development of nuclear energy:
Barriers to and risks associated with an increasing use of nuclear energy include operational risks and the associated safety concerns, uranium mining risks, financial and regulatory risks, unresolved waste management issues, nuclear weapons proliferation concerns, and adverse public opinion.
The building of a nuclear reactor for energy in a country that does not currently have a reactor allows the country to import uranium for use in the nuclear energy facility. If the country so chooses, it can secretly enrich the uranium to create weapons grade uranium and harvest plutonium from uranium fuel rods for use in nuclear weapons. This does not mean any or every country will do this, but historically some have and the risk is high, as noted by IPCC. The building and spreading of Small Modular Reactors (SMRs) may increase this risk further.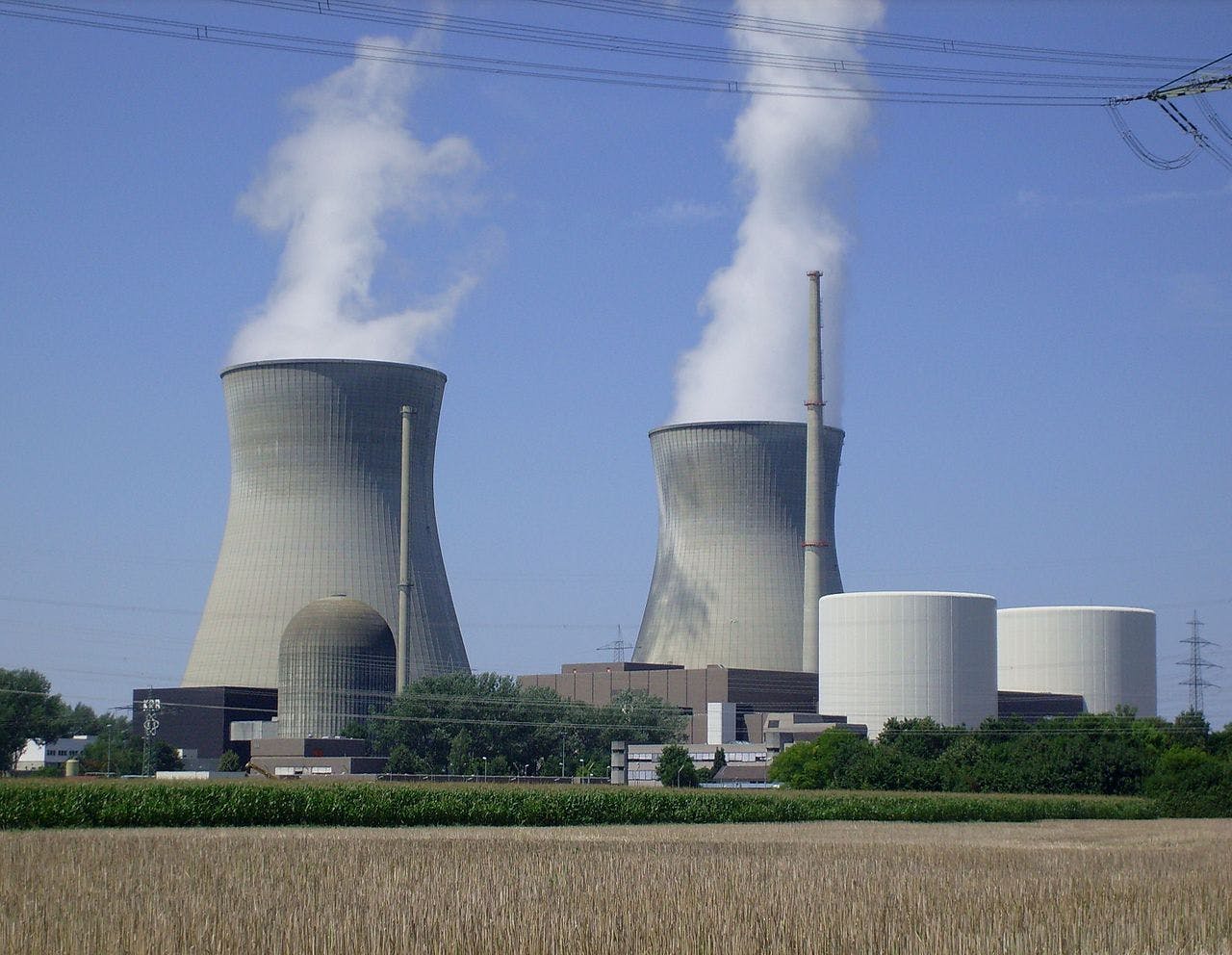 4. Meltdown Risk
To date, 1.5% of all nuclear power plants ever built have melted down to some degree. Meltdowns have been either catastrophic (Chernobyl, Russia in 1986; three reactors at Fukushima Dai-ichi, Japan in 2011) or damaging (Three-Mile Island, Pennsylvania in 1979; Saint-Laurent France in 1980). The nuclear industry has proposed new reactor designs that they suggest are safer. However, these designs are generally untested, and there is no guarantee that the reactors will be designed, built and operated correctly or that a natural disaster or act of terrorism, such as an airplane flown into a reactor, will not cause the reactor to fail, resulting in a major disaster.
5. Mining Lung Cancer Risk
Uranium mining causes lung cancer in large numbers of miners because uranium mines contain natural radon gas, some of whose decay products are carcinogenic. A study of 4,000 uranium miners between 1950 and 2000 found that 405 (10 percent) died of lung cancer, a rate six times that expected based on smoking rates alone. 61 others died of mining related lung diseases. Clean, renewable energy does not have this risk because (a) it does not require the continuous mining of any material, only one-time mining to produce the energy generators; and (b) the mining does not carry the same lung cancer risk that uranium mining does.
6. Carbon-Equivalent Emissions and Air Pollution
There is no such thing as a zero- or close-to-zero emission nuclear power plant. Even existing plants emit due to the continuous mining and refining of uranium needed for the plant. Emissions from new nuclear are 78 to 178 g-CO2/kWh, not close to 0. Of this, 64 to 102 g-CO2/kWh over 100 years are emissions from the background grid while consumers wait 10 to 19 years for nuclear to come online or be refurbished, relative to 2 to 5 years for wind or solar. In addition, all nuclear plants emit 4.4 g-CO2e/kWh from the water vapor and heat they release. This contrasts with solar panels and wind turbines, which reduce heat or water vapor fluxes to the air by about 2.2 g-CO2e/kWh for a net difference from this factor alone of 6.6 g-CO2e/kWh.
In fact, China's investment in nuclear plants that take so long between planning and operation instead of wind or solar resulted in China's CO2 emissions increasing 1.3 percent from 2016 to 2017 rather than declining by an estimated average of 3 percent. The resulting difference in air pollution emissions may have caused 69,000 additional air pollution deaths in China in 2016 alone, with additional deaths in years prior and since.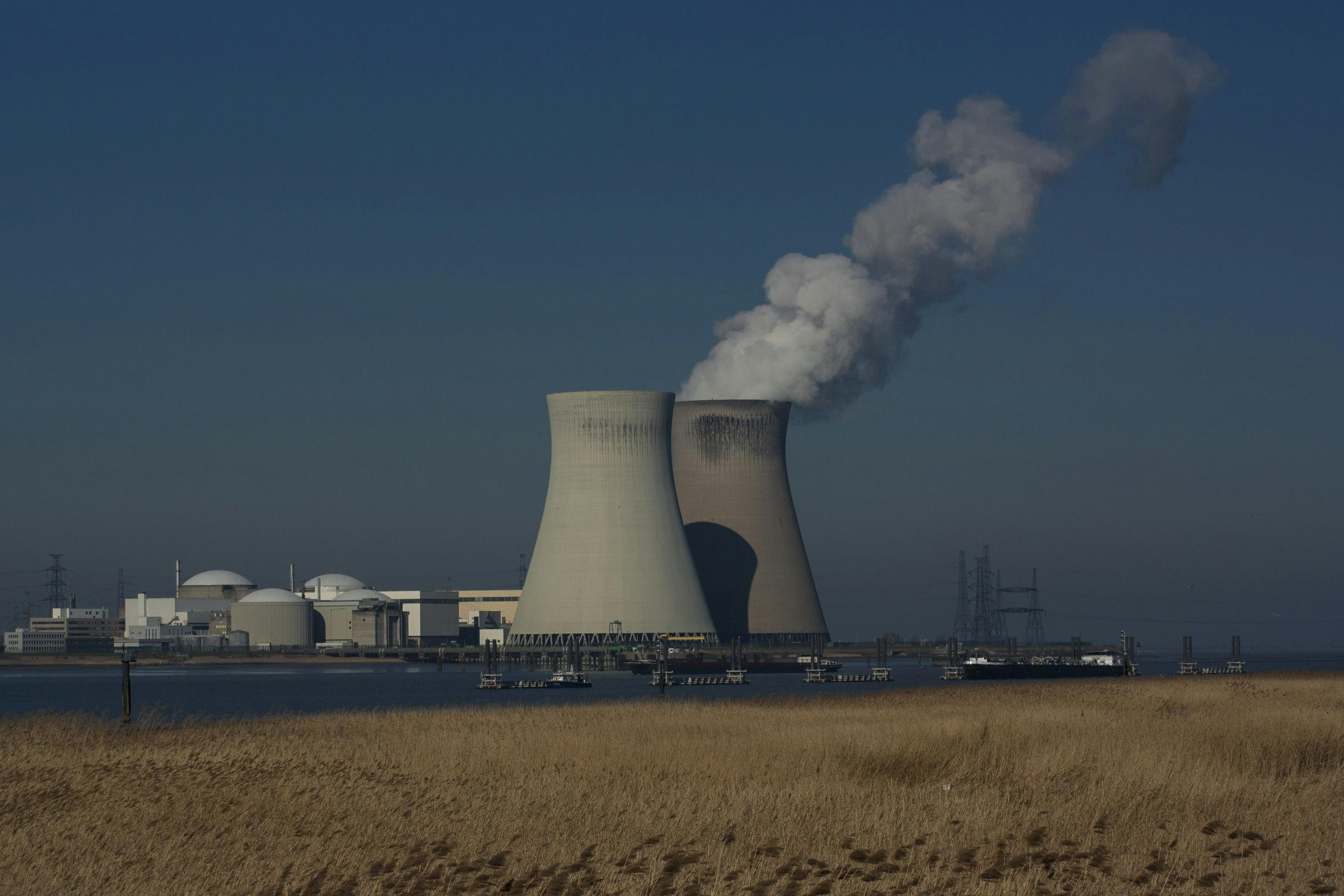 7. Waste Risk
Last but not least, consumed fuel rods from nuclear plants are radioactive waste. Most fuel rods are stored at the same site as the reactor that consumed them. This has given rise to hundreds of radioactive waste sites in many countries that must be maintained and funded for at least 200,000 years, far beyond the lifetimes of any nuclear power plant. The more nuclear waste that accumulates, the greater the risk of radioactive leaks, which can damage water supply, crops, animals, and humans.
Summary
To recap, new nuclear power costs about 5 times more than onshore wind power per kWh (between 2.3 to 7.4 times depending upon location and integration issues). Nuclear takes 5 to 17 years longer between planning and operation and produces on average 23 times the emissions per unit electricity generated (between 9 to 37 times depending upon plant size and construction schedule). In addition, it creates risk and cost associated with weapons proliferation, meltdown, mining lung cancer, and waste risks. Clean, renewables avoid all such risks.
Nuclear advocates claim nuclear is still needed because renewables are intermittent and need natural gas for backup. However, nuclear itself never matches power demand so it needs backup. Even in France with one of the most advanced nuclear energy programs, the maximum ramp rate is 1 to 5 % per minute, which means they need natural gas, hydropower, or batteries, which ramp up 5 to 100 times faster, to meet peaks in demand. Today, in fact, batteries are beating natural gas for wind and solar backup needs throughout the world. A dozen independent scientific groups have further found that it is possible to match intermittent power demand with clean, renewable energy supply and storage, without nuclear, at low cost.
Finally, many existing nuclear plants are so costly that their owners are demanding subsidies to stay open. For example, in 2016, three existing upstate New York nuclear plants requested and received subsidies to stay open using the argument that the plants were needed to keep emissions low. However, subsidizing such plants may increase carbon emissions and costs relative to replacing the plants with wind or solar as soon as possible. Thus, subsidizing nuclear would result in higher emissions and costs over the long term than replacing nuclear with renewables.
Derivations and sources of the numbers provided herein can be found here.Last updated June 20, 2019
As Fracking Companies Face Bankruptcy, U.S. Regulators Enable Firms to Duck Cleanup Costs
The federal government is only getting around to assessing EP Energy's potential liabilities once the firm is already in the bankruptcy process, revealing one of the flaws in the current system. Federal and state governments have not been holding fracking companies fully liable for the environmental damage and cleanup costs of their drilling activity. Joshua Caleb Macey, a visiting assistant professor at Cornell law school who specializes in bankruptcy and energy law, told DeSmog that the situation with EP Energy was "frustrating and completely normal."
…Federal and state regulators have been failing to require companies to fully fund expected cleanup liabilities, which helps mask the true cost of oil and gas production. Passing environmental cleanup costs on to the taxpayer amounts to a backdoor subsidy for the oil and gas industry. Requiring oil and gas companies to pay for shutting down and cleaning up wells would greatly increase the cost of drilling for many oil and gas wells. The fracking industry already can't make money pumping fossil fuels out of shale in the U.S., and that's without these firms coming even close to fully funding their cleanup costs.
…The Alaska Oil and Gas Control Commission increased the minimum statewide bonding level to $400,000 per well for the first one to 10 wells. Amaroq would be required to abide by these new regulations and has appealed this decision. Company president Scott Pfoff explained that these new bonding requirements make the business "uneconomic." And that is the reality. If oil and gas companies were required to pay for the full end-of-life cost of their wells, much of their inventory becomes uneconomic. This is where taxpayers come in.
DeSmogBlog Dec. 24, 2019 By Justin Mikulka
In over their heads with debt, U.S. shale oil and gas firms are now moving from a boom in fracking to a boom in bankruptcies. This trend of failing finances has the potential for the U.S. public, both at the state and federal levels, to be left on the hook for paying to properly shut down and clean up even more drilling sites.
Expect these companies to try reducing their debt through the process of bankruptcy and, like the coal industry, attempting to get out of environmental and employee-related financial obligations.
The Bankruptcy of EP Energy
In October, EP Energy — one of the largest oil producers in the Eagle Ford Shale region in Texas — filed for bankruptcy because the firm couldn't pay back almost $5 billion in debt, making it the largest oil and gas bankruptcy since 2016.
EP Energy hasn't produced a profit since 2014 and Bloomberg reported that the company would need oil to be at "a price closer to $70 per barrel" for EP to be profitable. Oil has not come close to averaging over $70 a barrel since 2014.
Despite its financial struggles at current low oil prices, the company plans to continue operating after restructuring and eliminating up to $3 billion in debt. However, EP has not identified any funds that it would be setting aside for well cleanup, which is not unusual for an oil and gas company.
In response, as part of the bankruptcy proceedings, the U.S. Department of the Interior filed a document arguing that EP Energy is still responsible for its obligations to assure the "decommissioning, plugging, and abandonment" of any of the EP Energy wells that are located on leased federal and tribal lands. Ideally, that would mean EP Energy sets aside funds for the proper cleanup and end-of-life processes for its oil and gas wells, which number more than 800 in the Eagle Ford region.
However, the federal government hasn't even named a number yet for how much that should be. The Bureau of Land Management and Bureau of Indian Affairs "are currently still assessing the status of reclamation and plugging and abandonment obligations across the Debtors' onshore federal and Indian leases," writes the Interior Department.
Clark Williams-Derry@ClarkWDerry
In EP Energy #bankruptcy, US Interior Department wants to make sure that enough money is set aside for cleanup. For financially struggling companies, cleanup is becoming the tail that's wagging the dog. https://www.reuters.com/article/bankruptcy-epenergy/us-wants-enviro-assurances-on-oil-well-leases-from-bankrupt-ep-energy-idUSL2N27W00Z …U.S. wants enviro assurances on oil well leases from bankrupt EP…The U.S. government on Friday objected to EP Energy Corp's motion for an order to obtain up to $314.7 million in financing to support its bankruptcy reorganization, saying terms for the loan need…reuters.com
The federal government is only getting around to assessing EP Energy's potential liabilities once the firm is already in the bankruptcy process, revealing one of the flaws in the current system. Federal and state governments have not been holding fracking companies fully liable for the environmental damage and cleanup costs of their drilling activity. Joshua Caleb Macey, a visiting assistant professor at Cornell law school who specializes in bankruptcy and energy law, told DeSmog that the situation with EP Energy was "frustrating and completely normal."
According to the Interior Department filing, "Regardless of its bankruptcy, the Debtor is required to comply with all applicable federal laws."

As I've reported before, oil and gas companies are legally required to hold a certain amount of funds to pay for well cleanup costs, a process known as bonding that varies by state and for public lands. Because companies are rarely required to have those funds available before they start drilling (and thanks to industry-friendly regulators and politicians), in reality oil and gas companies can walk away from cleanup obligations with relative ease, which has become the pattern for bankrupt coal companies.
Including Cleanup Costs Would Make Extraction 'Uneconomic'
Federal and state regulators have been failing to require companies to fully fund expected cleanup liabilities, which helps mask the true cost of oil and gas production. Passing environmental cleanup costs on to the taxpayer amounts to a backdoor subsidy for the oil and gas industry. Requiring oil and gas companies to pay for shutting down and cleaning up wells would greatly increase the cost of drilling for many oil and gas wells. The fracking industry already can't make money pumping fossil fuels out of shale in the U.S., and that's without these firms coming even close to fully funding their cleanup costs.
However, more state governments are realizing the scale of this problem and starting to look at increasing and enforcing bonding requirements for oil and gas well cleanup. However, in oil-rich places like Alberta, Canada, and Alaska, regulators are realizing that the money just isn't there.
Hey @jkenney @Alberta_UCP after your sustained attacks on the Liberal government, why are you now begging for taxpayer money to clean up Alberta's abandoned oil wells? Oil companies must pay for that. Not us. Hands off our tax dollars. The oil shareholders should pay. #cdnpoli— Trish Palmer (@TrishPalmerYVR) December 1, 2019
In 2018, the natural gas driller Amaroq Resources acquired the Nicolai Creek assets in southwest Alaska from the bankrupt Aurora Gas. This transaction was delayed when the Alaska Oil and Gas Conservation Commission (AOGCC) announced $7 million in bonding required for the gas wells associated with the purchase. This is the point where the state government had the power to make Amaroq provide adequate bonding for well cleanup. The AOGCC then agreed to reduce that amount to $200,000 and the deal went ahead.
Since that deal, the commission increased the minimum statewide bonding level to $400,000 per well for the first one to 10 wells. Amaroq would be required to abide by these new regulations and has appealed this decision. Company president Scott Pfoff explained that these new bonding requirements make the business "uneconomic." And that is the reality. If oil and gas companies were required to pay for the full end-of-life cost of their wells, much of their inventory becomes uneconomic. This is where taxpayers come in.
Fracking Industry Wants to Dump Wastewater in Streams and Rivers to Save Money
Failure to require adequate bonding for oil and gas cleanup costs is just one of many backdoor government subsidies for the oil and gas industry. The failure to regulate flaring and venting of the potent greenhouse gas methane during oil drilling is another example.
Fracking firms, which spend a lot of borrowed money to pump out a lot of oil and gas for not much (or any) profit, are experiencing a collapse in financing. Thanks to the industry's failed business model, these companies are desperate for ways to cut costs.
One of the major costs associated with hydraulic fracturing, or fracking, is acquiring, pumping and disposing of water, which, after a driller is finished with it, typically contains corrosive levels of salts and contaminants including naturally occurring radioactive materials, chemicals and oil residues. This area has become a major target for the industry to save money.
A graphic showing the water cycle during hydraulic fracturing. U.S. Environmental Protection Agency, 2016
As The Washington Post pointed out in 2015 (and as I highlighted last year), when it comes to fracked shale oil and gas production, "currently there is no way to treat, store, and release the billions of gallons of wastewater at the surface." The industry's current range of (legal) approaches to disposing of its massive amounts of wastewater involves injecting it underground, which in some cases is tied to increased earthquake activity, using it to irrigate crops or de-ice roads, and sending it to municipal water treatment plants lacking equipment to properly treat it.
Treating oil and gas drilling wastewater is possible, but expensive. As S&P Global Platts recently reported, according to a study by the Texas Alliance of Energy Producers and Independent Petroleum Association of America, for Permian drillers in Texas, "Economically, treatment costs must come down."
The study concludes that dealing with wastewater is already a limiting factor in this prolific region: "Some Permian sub-basins are currently constrained due to insufficient injection well capacity. Projected production growth will worsen the situation."
With this glut of wastewater combined with high costs, the industry is looking for a cheap alternative. The latest preferred approach seems to be lobbying governments to change the rules to allow dumping wastewater with limited treatment into rivers and streams.
In November, E&E News reported that there's movement to allow or expand such wastewater dumping in Oklahoma, Texas, New Mexico and Pennsylvania, all states with major fracking industries. "Within a year, Oklahoma could get approval from EPA to start issuing permits that will allow the oil industry to dispose of briny oil field waste in waterways," E&E wrote.
As space for injection wells becomes scarce, the industry hopes to dump its wastewater in streams and rivers, once again passing on potential environmental and financial liabilities to the public.
A 2017 working group looking for alternatives for Oklahoma oil field wastewater (also known as "produced water") found "the most cost-effective means of reducing disposal is for oil companies to treat and clean that produced water so it can be reused for things like fracking," reported NPR's StateImpact Oklahoma.
However, recycling produced water to again frack wells results in more toxic produced water, which can't be recycled indefinitely. With injection wells increasingly unable to handle the volume of water produced by the industry, shale firms have been seeking cheap alternative disposal methods, including dumping the water in rivers and streams.
However, the 2017 analysis concluded that treating produced frack water to the point it could be safely dumped into rivers or used to irrigate agriculture wasn't economically viable.
Owen Mills, the director of water planning for the Oklahoma Water Resources Board, explained to StateImpact Oklahoma why this wasn't an option for the industry: "It's incredibly expensive to do that and it takes a lot of energy."
To properly treat the fracking wastewater to the point it is no longer a threat to human health and the environment would be incredibly expensive, and that is why the industry is lobbying to change the rules about disposing its wastewater. If it succeeds, expect the eventual clean up costs — also incredibly expensive — to be billed to the American public.
Reposted with permission from DeSmogBlog.
**
New Jersey senator and presidential hopeful Cory Booker put forth the Farm System Reform Act of 2019, in recognition of the environmental impact of industrial agriculture, which would put a stop to any new factory farms, as The Hill reported.
The bill will reform the agriculture system by breaking up monopolistic practices in the industry and holding large corporate farms accountable for the environmental impacts of their practices, according to The Hill.
The proposal takes particular aim at factory farms, or concentrated animal feeding operations (CAFOs), which are notorious for their detrimental environmental impacts, as well as the inhumane treatment of animals. Not only would the bill ban any new CAFOs, but it requires phasing existing ones out by 2040, according to the Government Accountability Project. The bill will allocate $100 billion over a decade to entice farmers who want to transition out of running CAFOs.
CAFOs are known to generate an enormous amount of manure and waste, which frequently contaminates nearby groundwater. They are also known to give farmers little freedom to change since farmers are often handcuffed by binding contracts with large corporations. The Department of Agriculture defines a CAFO as having 1,000 cattle, 700 dairy cows, 2,500 pigs, 125,000 chickens or 82,000 laying hens, as Modern Farmer reported.
Sen. Cory Booker's proposal aims to hold corporations responsible for pollution and other harm caused by their factory farm suppliers, even though the factory farms are independently owned and in a contract with the large corporations, according to The Hill.
"Our independent family farmers and ranchers are continuing to be squeezed by large, multinational corporations that, because of their buying power and size, run roughshod over the marketplace. We need to fix the broken system – that means protecting family farmers and ranchers and holding corporate integrators responsible for the harm they are causing," said Booker, in a statement put out by his office. "Large factory farms are harmful to rural communities, public health, and the environment and we must immediately begin to transition to a more sustainable and humane system."
Booker's statement cited data from the Center for Disease Control and Prevention that found large CAFOs produce as much as 1.4 billion tons of waste each year, but don't need to maintain a waste treatment facility. Their steady dramatic increase in numbers recently put rural communities at risk of severe environmental hazards and threatens the viability of family farms.
Furthermore, the crowded conditions of livestock means antibiotics have been overused, leading to the spread of antibiotic resistant bacteria. That phenomenon pushed the American Public Health Association to urge federal, state and local governments as well as public health agencies to impose a moratorium on all new and expanding CAFOs last month, according to Booker's statement.
"Senator Booker's Farm System Reform Act pushes back on the concentration of animal production and the devastating impact that has had on our rural communities," said Randy Dugger, Indiana Farmers Union Vice President, in a statement. "Independent family farmers deserve an opportunity to be prosperous again. By providing fairness and transparency in the market, along with a significant investment to help those trapped in a broken system to get out, this bill can make a huge difference."
The bill also calls for restoring country-of-origin labeling for beef and pork and expand to dairy products. It would tighten labeling regulations so consumers know where meat was grown, slaughtered and processed, which would stop the Department of Agriculture from labeling imported meat as "Product of USA." Currently, meat grown, slaughtered and processed in Brazil, but packaged in the USA can be labeled as Product of USA, as Modern Farmer reported.
"I have seen first-hand how hard it is to challenge the multinational corporations who control the meat industry," said Mike Callicrate, a Kansas rancher in a press release. "Farmers and ranchers need a marketplace that compensates them fairly and Senator Booker's Farm System Reform Act is a big step in the right direction. Things like country of origin labeling on meat, updates to the Packers and Stockyards Act, and resources to get folks out of a system that is bankrupting them will make a big difference."