Proposal intended to tackle harmful emissions that cause climate change would mean only battery-electric or hybrid fuel cell cars available at dealerships
Ryan Beene  The Independent UK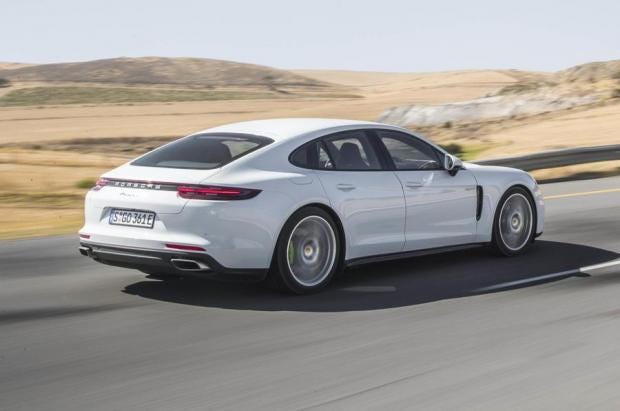 California would ban the sale of new cars and trucks powered by fossil fuels in 2040 under legislation introduced on Wednesday in the state legislature.
"We're at an inflection point: we've got to address the harmful emissions that cause climate change," Democratic Assembly member Phil Ting, the bill's author, said in a statement.
If the measure becomes law, by 1 January 2040, all new passenger vehicles sold in California would have to be so-called zero emission vehicles such as battery-electric or hydrogen fuel cell cars. More cars are sold each year in California than in any other state – and more than in some countries.
If adopted, the measure would eliminate a huge chunk of carbon emissions as part of the state's quest to slash greenhouse gas emissions by 80 percent from 1990 levels by 2050.
Ting, who chairs the state's budget committee, said last month that he planned to introduce the bill, saying at the time "until you set a deadline, nothing gets done."
The topic was discussed at the California Air Resources Board, the state's powerful air quality regulator, after Governor Jerry Brown showed interest in the topic, which had been raised by officials in other countries, including China.
Bloomberg 
In 2017, for the first time in more than four decades, cars — not power plants — became the largest source of carbon emissions in the United States.
Now, one of the country's most progressive environmental states is looking to take on emissions from the transportation sector by considering a ban on fossil fueled vehicles after 2040.
A bill introduced on Wednesday in the California State Assembly by Democratic Rep. Phil Ting would require all new cars sold in the state after 2040 to be zero emission, in an effort to help the state reach its lofty emissions reduction goals of a 40 percent decrease below 1990 levels by 2030. The zero emission ban would mean that even hybrid vehicles would be prohibited under the new bill.
"California has long led the nation in promoting environmental protection and public health through visionary policies and technological innovations," Ting said in a press statement. "It's time that we clear the path for emissions-free transportation and take significant steps to achieve our ambitious emissions reduction goals."
California shows it isn't messing around when it comes to climate action, even in the face of federal rollbacks.
If the bill were to pass, California would join countries like the United Kingdom and France, which have recently announced plans to phase out gasoline and diesel powered cars by 2040. Norway, which has plans to ban the sale of fossil fueled vehicles by 2025, has seen the use of electric vehicles (EVs) skyrocket in recent years, with EVs making up 37 percent of the country's car market as of 2017.
In China, a push to reduce carbon emissions has caused the government to halt production of more than 500 car models that do not meet the country's fuel economy standards. China is currently the world's largest market for EVs, and accounted for more than half of the global sale of EVs in the third quarter of 2017.
California already has the largest EV market in the United States, and claims to be the second-largest EV market in the world behind China. The state currently has 300,000 electric vehicles on the road, with plans to increase that number substantially in the coming years: as part of the state's emissions reduction plan, California aims to have 1.5 million EVs on the road by 2030.
California's cities are also helping the state's push to electrify its transportation sector, with cities like Los Angeles working to transition its municipal public transportation fleet from natural gas to electric.
Still, fossil fueled cars and trucks remain a primary source of emissions for the state, with transportation accounting for 37 percent of California's greenhouse gas emissions in 2014.
"We're at an inflection point: We've got to address the harmful emissions that cause climate change," Ting said in a statement. "Achieving the goal of electrification of transportation is crucial for the health of our people and the planet."
The electric car market is growing 10 times faster than its dirty gasoline equivalent
There will be two million electric cars on the road by the end of 2016.
California has a history of going further than the rest of the country when it comes to environmental standards and vehicles. For years, California has received a waiver from the Environmental Protection Agency that allows the state's to set more stringent standards for emissions limits from vehicles than the national standards. Because California is such a large market for cars in the United States, automakers have essentially been forced to create cars that adhere to California's stricter limits, regardless of what the national standards might be — a move that, in turn, helps drive down vehicle emissions nationally.
During his confirmation hearing, EPA Administrator Scott Pruitt was hesitant to confirm that the EPA would continue issuing California this waiver, though the EPA has not yet taken any action on the matter. The EPA has denied California's waiver only once, during the Bush administration.
Under Pruitt, the EPA has begun backing away from more stringent national standards on vehicle emissions, working to rollback both vehicle emission standards created during the Obama administration and pollution limits on heavy trucks built with old diesel engines.
The Oregon Court of Appeals found that Portland's groundbreaking fossil fuel infrastructure ban does not violate the Constitution.
The Oregon Court of Appeals dealt one of the most progressive climate policies in the country a major victory on Thursday when it ruled that Portland's fossil fuel infrastructure ban does not violate the U.S. Constitution.
The ruling overturns an earlier decision by the state's Land Use Board of Appeals — an administrative body charged with deciding land use conflicts — which found that the ban on new fossil fuel infrastructure within city limits violated the Interstate Commerce Clause of the Constitution.
"We're thrilled," Regna Merritt, director of the Healthy Climate Program at Oregon Physicians for Social Responsibility, said in a statement. "Today's decision affirms that Portland and other communities can implement innovative protections to counter threats to human health and safety from dangerous fossil fuel infrastructure."
The ban, which was finalized in December of 2016, changed the city's zoning code to create a new class of regulated land use for bulk fossil fuel terminals, which was defined as anything with a storage capacity in excess of 2 million gallons — things like massive storage facilities for natural gas, or export terminals for fossil fuel. And while it allowed current fossil fuel infrastructure to continue operating, it prohibited the construction of new infrastructure within city limits.
Because of its unique geographic location between major fossil fuel producing areas of the country, like the coal mines of the Powder River Basin or the oil fields of the Bakken formation, and potential markets overseas, the port cities of the West Coast — and especially the Pacific Northwest — have been in the crosshairs of the fossil fuel industry for years. Since 2012, the Pacific Northwest has seen 26 proposals for large-scale fossil fuel infrastructure projects, including what would have been the country's largest coal export terminal and the country's largest oil by rail terminal. So far, none of these proposals have been built, stymied by a mix of local opposition, declining market conditions, and patchwork local laws.
But communities have begun looking for ways to stop these projects from being proposed in the first place, and have turned to local land use laws — which fall under the purview of local governments — to codify opposition to fossil fuel infrastructure. Numerous studies have shown that in order to avoid the worst consequences of climate change, the majority of the world's fossil fuel reserves will need to remain untapped — a goal that runs counter to building new fossil fuel infrastructure, which can lock a community into decades of transporting fossil fuels.
Northwest communities seek to build a 'green wall of resistance' against fossil fuels
Using a new legal strategy, Pacific Northwest towns are fighting back against fossil fuels — and winning.
When Portland passed its ban in 2016, then-mayor Charlie Hales said he hoped the move would be replicated by other communities along the West Coast, in an effort to build "a green wall of resistance against fossil fuel facilities."
So far, five communities in Oregon and Washington have passed either permanent or temporary bans on new fossil fuel infrastructure. Two other communities — Tacoma and Seattle — are considering similar bans.
Some of that momentum was called into question last year, however, when the Oregon Land Use Board of Appeals, in response to a challenge to Portland's ban brought by a coalition of local business and fossil fuel producers, ruled that the land use changes violated the Interstate Commerce Clause of the Constitution, which holds that only Congress has the power to regulate interstate commerce.
Supporters of the fossil fuel ban hope that Thursday's ruling will send a positive signal to communities that might have been hesitant to enact their own policies for fear of a constitutional challenge from industry.
"A lot of other local governments around the country were waiting on this before moving forward with their own fossil fuel infrastructure bans," Nick Caleb, a staff attorney with the Center for Sustainable Economy, told ThinkProgress. "Although this is only binding precedent in Oregon, it's a strong signal to other communities now that a court has finally issued a ruling on this."
The Oregon Court of Appeals did not completely overturn the Land Use Board of Appeals' earlier decision, finding that the city of Portland failed to make the plan consistent with Oregon's statewide planning goal that requires a city to submit an "adequate factual base" when creating land use changes. Specifically, the court found that the city failed to provide enough evidence that future use of fossil fuels would likely decline throughout the state; the city now has the option of submitting a body of evidence to satisfy this requirement. Until then, the ban cannot go into effect.
It's also likely that opponents of the ban will appeal the court's decision, volleying the issue to federal court.
Still, proponents of the ban cheered Thursday's decision as a crucial win for local climate action, which has emerged in the last year as a powerful tool to counter the Trump administration's federal deregulatory agenda.
"We are encouraged by the Court's rejection of the fossil fuel industry's effort to defeat local action to protect our climate and communities from the dangers of fossil fuels," Maura Fahey, staff attorney at Crag Law Center, said in a statement. "Right now, it is up to local communities to stand up for our future and to push back against the fossil fuel industry."