When the US president, Donald Trump, announced his intention to withdraw from the Paris climate agreement, one might have anticipated a hearty cheer from industry around the world relieved that business as usual could continue.
Instead the opposite has happened. Across the United States, the business community is taking it upon itself to implement the measures needed to address climate change. And in Australia an increasing number of major companies are publicly stating their commitment to addressing climate change, even as the federal government drags its heels on implementing policies to address the crisis. Companies around the world – from small family-run enterprises to Fortune 500 firms – are not only calling for action on climate change but also putting their money where their mouth is.
"If you're a company that either grows food in the heartland of the United States or ships it down the Mississippi and out to other countries, or you're a company that builds the components of wind turbines and solar panels, or you're a company that has a big retail footprint all over the world, climate change has come to you already," he says. "I think that the understanding of those impacts has led those companies to again take action to begin to green their own footprint, and their supply chains."
This understanding has also led to initiatives such as We Are Still In , an open declaration of continued support of climate action to meet the Paris agreement. The letter has now been signed by 1,565 companies and investors, including giants such as Apple, Walmart, Microsoft, Adidas, Facebook and Google, as well as leaders from 208 cities and counties, nine US states and 309 colleges and universities.
Another initiative called Unreasonable Goals, led by the Unreasonable Group, is partnering the private and public sectors – including entities such as the US State Department – to help meet the 17 Sustainable Development Goals (SDGs) set at the United Nations in 2015.
Daniel Epstein, founder and chief executive of the Unreasonable Group, says he believes business can save the world.
"I'm optimistic because I know that the entrepreneurs we align with at Unreasonable Group are the future titans of industry and because some of the world's largest companies are now pivoting their entire business models and supply chains to focus on sustainability," Epstein says.
One of those entrepreneurs is Australian renewable energy company Carnegie Clean Energy, which recently announced it has been selected as the industry partner to lead action on the seventh SDG: affordable and clean energy.
The Carnegie Clean Energy chief executive, Michael Ottaviano, says the aim of the project is not to solve the world's clean energy problems in one hit, but rather focus on a particular region and provide the benchmark to upscale.
Twenty-four of Apple's global facilities are now 100% powered by renewable energy – which includes the US and China – and 96% of its global electricity budget comes from renewable sources. Retail giant Walmart is aiming to have 50% of its operations powered by renewable energy, and achieve zero waste to landfill in four of its larger markets, by 2050.
Closer to home, Australian travel company Intrepid Travel has announced it will double the carbon offset contribution it makes for all its United States tours, stating that it can "no longer wait for our government leaders to take action on climate change."
Their commitment amounts to an additional 3000 tonnes of CO2 being offset this year, on top of Intrepid's existing commitment to offset all of its trips.
"We feel it's our responsibility to make sure that we are actually trying to contribute back to areas such as climate change; something that the tourism industry is both impacted by but also a contributor to," says Intrepid's Asia Pacific regional director Brett Mitchell.
Intrepid Travel has been carbon neutral since 2010. But these actions come at a cost; Intrepid has spent over $1.5m on renewable energy projects. but Mitchell says it's definitely a worthwhile investment. "We believe very strongly in climate change; it is real, it does exist, and we need to do something about it."
A decade ago, business might have been happy to sit back in the absence of political or regulation on climate change and save itself both trouble and cost, but Leonard says that's no longer the case.
"We realise that our future is wrapped up in the success of this effort and therefore we certainly don't want the United States to be pulling back, we certainly don't want to risk trade tariffs on our goods, we don't want to risk access to markets in other countries," he says.
Does this mean business alone can deliver what politics cannot? Leonard argues that while companies can take the lead on climate change action in the short term, eventually politicians will need to and create the policy framework to drive rapid reduction in emissions.
In the meantime however, action by industry is filling the gap.
"We need the leadership of real action in the real economy in the United States that can create a bridge to the time when we have the politics that will allow us to get the policy that we need," Leonard says. "We need that political normalisation that comes when actors like this step up and say this just makes sense."
**
A list of exemplars might include FMCGs (Unilever), banking and financial services (Westpac), food (Greyston Bakery), apparel (Eileen Fisher), athletic footwear and sports apparel (Nike), personal care (Natura), environmental services (Clarke), retail (IKEA and Woolworth South Africa), hi-tech (Schuberg Philis), industrial machinery (Tennant Company), heavy industry (Nucor), pharmaceuticals (Novo Nordisk), diversified conglomerate (Tata Group), tea and coffee (Starbucks), and mobility (Tesla). There are many others.
These for-profit companies meet the criteria of having a positive impact on society and the environment, outperforming their peers in economic terms, with leaders and a corporate culture that embody a consciousness of connectedness.
**
Elon Musk open to helping coal country turn green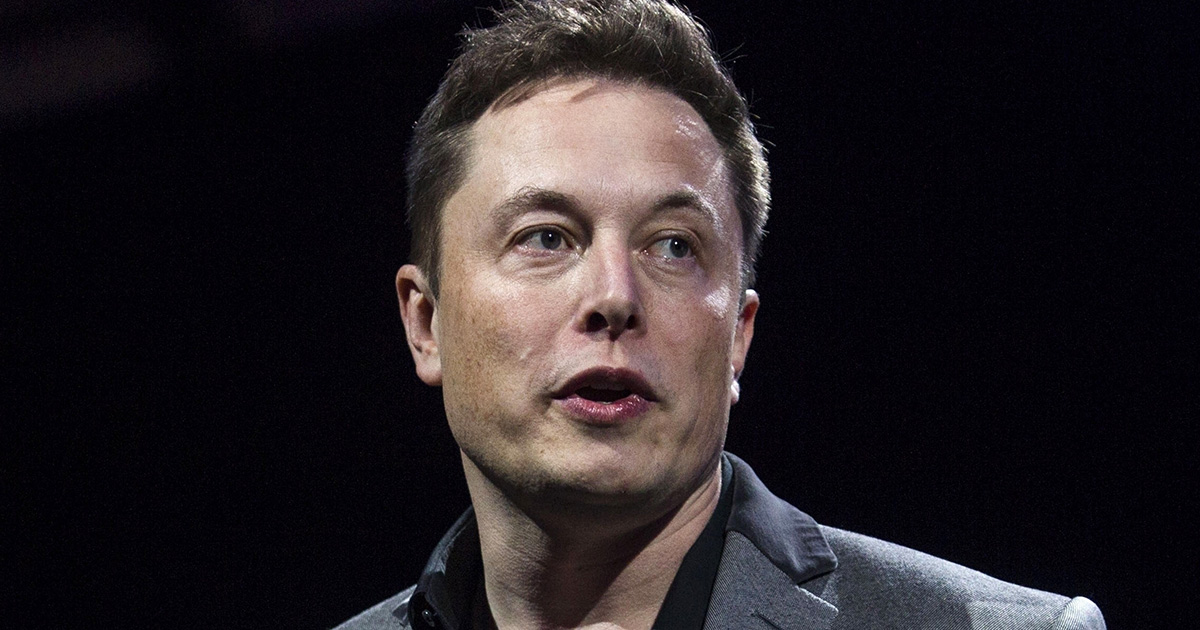 What if the CEOs of the country's top clean energy technology companies opened up factories in coal country to help replace coal jobs that are on their way out? And what if doing so helped people in that region warm up to green energy?
"Maybe we will," Tesla CEO Elon Musk told ATTN: in an email, when questioned about the prospect.
Elon Musk is trying to revolutionize the green energy industry. From Tesla's home batteries to solar roof tiles that look like regular shingles, he's constantly pushing the limits of the energy sector. Musk is also a vocal critic of fossil fuels, having once called the burning of them the "dumbest experiment in history, by far."
Musk made headlines earlier this month when he was leaving Donald Trump's advisory boards because of Trump's decision to withdraw the U.S. from the Paris climate agreement.
Though Donald Trump is hoping to revive the coal industry, things aren't looking good.
Jobs in the industry have been steadily declining for decades. Between 1980 and 2015, the number of jobs in the coal industry decreased 59 percentaccording to the liberal-leaning Brookings Institution. That's due in part to automation, as Brookings reports that coal production increased by 8 percent over the same time period. Competition with cheaper energy sources, like natural gas, has also played a role. The U.S. Energy Information Administration reported in 2016, coal's heaviest competition has come from natural gas sources.
"[B]eginning in 2009, the gap between coal and natural gas prices narrowed, as large amounts of natural gas produced from shale formations changed the balance between supply and demand in U.S. natural gas markets," The EIA report states.
Musk's openness to coal country offers an alterative to the type of energy jobs that have long provided employment for its residents.
One company, Solar Holler, is already trying to break ground in region. This solar installation company was founded by Dan Conant in 2014, and it is based in Shepherdstown, West Virginia. He told The Guardian in March that he hopes green technology companies can help replace the jobs the coal industry is losing.
"I really feel like we're in a race against time, that it's important we diversify quickly so young folks don't have to move away," Conant told The Guardian. "It's been really frustrating over the years to see all of my friends leave—pretty much everyone I went to high school with. The state is experiencing a serious brain drain."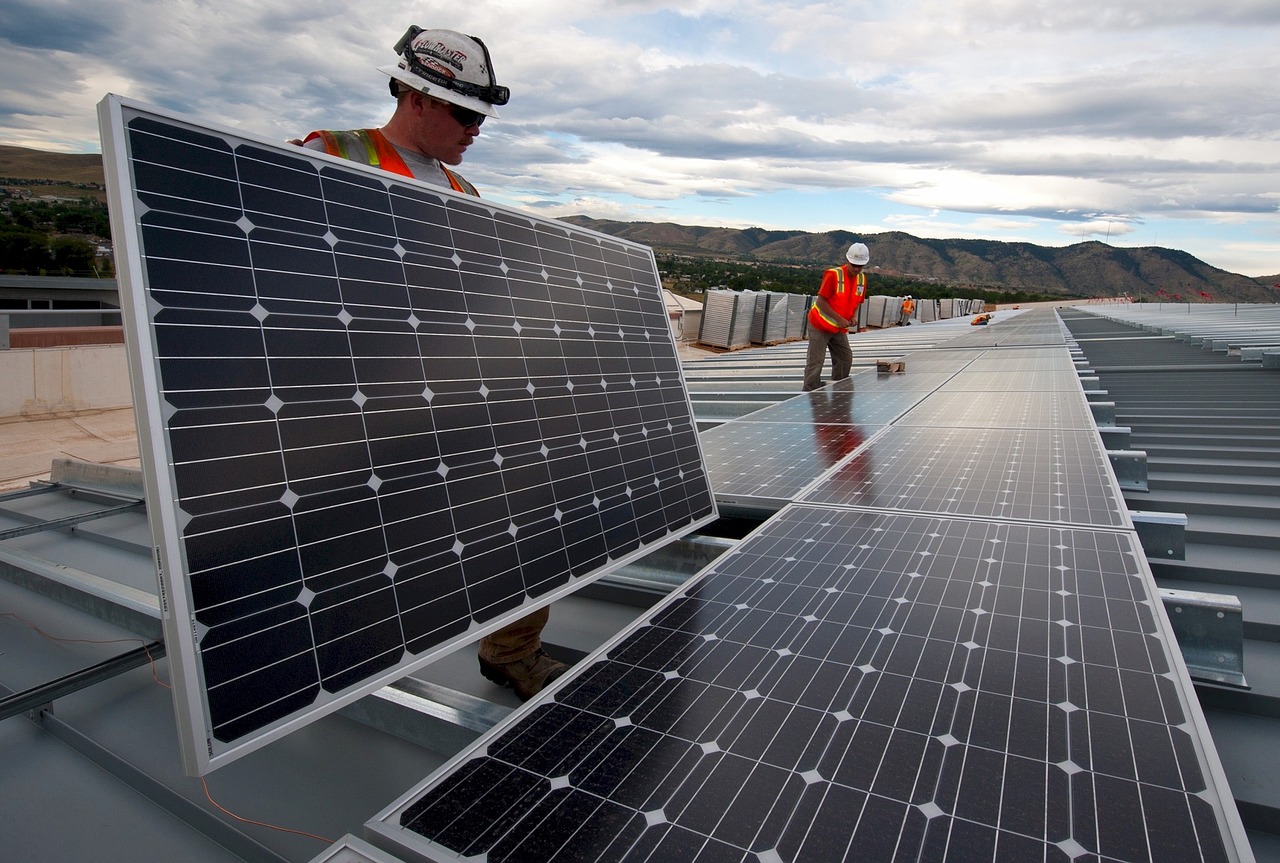 PIXABAY – PIXABAY.COM
Conant has a partnership with Coalfield Development Corp., a nonprofit that helps train people in the region for construction jobs outside the coal industry, like installing solar panels.
Regulations for solar energy are tougher in West Virginia than in many other areas, and the Mountain State isn't offering many incentives for solar companies. However, Conant still sees potential in those hills.
Mark Jacobson, a professor of civil and environmental engineering at Stanford University, was part of a team that released a state-by-state plan in 2015 to switch the country to clean energy by 2050. He thinks coal jobs can be replaced with clean energy jobs.
"Our U.S. plans to transition the U.S. to 100 percent clean, renewable energy in all energy sectors is estimated to result in a net of 2 million full-time, long-term jobs […] throughout the U.S., thus coal jobs will be more than replaced with clean, renewable energy jobs," Jacobson told ATTN:.
**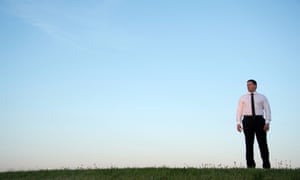 Coal sector executives have been quietly switching sides to chase the lucrative profits up for grabs in green energy and – welcome or not – the experience they bring could prove vital to the increasingly desperate race to avert cataclysmic climate change. From a fifth-generation coalminer applying his hereditary knowledge to harvesting the building blocks of a clean energy economy to a fierce opponent of a price on carbon launching an energy-efficiency start-up, here are a few examples:
Altura Mining managing director James Brown – 'It's sad in a way … we've always been proud to be coalminers'
Having dug their way from industrial revolution Wales and Scotland right through to the other side of the world in post-federation Australia, the Browns have made a living out of coalmining for at least five generations.
This family tradition is about to come to an end though with Altura Mining's managing director, James Brown, who says he is seeking to divest all the company's coal assets by the end of the year in order to apply his ancestral mining know-how to the extraction of lithium, a vital ingredient in battery storage for renewable energy and electric cars.
Brown says he is doing so out of a sense of responsibility – not to the environment but to his shareholders.
"It's sad in a way," he says. "We've always been proud to be coalminers – my sons, my father, grandfather, his father. I said to my wife the other day that it feels strange to be an ex-coalminer. My dad though – who's 80 now – he loves the change. As long as we're mining something, he's happy."
Brown sighs that the climate has been changing "for thousands of years", although business trips to China have left him concerned about how coal affects air quality. He describes his transition as strictly a business decision tied to the growing number of banks and lenders refusing to issue finance to coal projects.
Brown plans to use his expertise in open-pit mine development and familiarity with the complex logistics involved in hauling resources across long distances to make the $140m Pilgangoora lithium project in Western Australia a success.
He notes there is another advantage to making the switch: "Coal has the potential to spontaneously combust and lithium doesn't. So that's nice to not have to worry about."
Edge Electrons executive chairman Richard McIndoe – 'My kids love me a lot more now'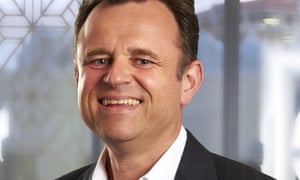 The former chief executive of Energy Australia left in 2014 to cofound energy efficiency start-up Edge Electrons, a move McIndoe says has improved life both at home and at the workplace.
"My kids love me a lot more now – it's a generational thing," he says, believing they have been influenced by a focus on climate change at school.
"I'm also now working with young people concerned about their environmental footprint. They are enthused about what they are doing, the difference they are making. Running an old coal power station isn't as exciting as being involved in new technology."
McIndoe says his time leading one of Australia's most carbon-intensive energy retailers convinced him that customers today care about the environment but remain resistant to making sacrifices.
His solution is energy efficiency technology that can regulate voltage from the grid down to the minimum required to run appliances around the house, consuming less power and saving money.
McIndoe believes a focus on energy efficiency is important to move away from the "religious divide" between people who do and don't believe in human-induced climate change.
"It's interesting, people go 'ugh you're now looking to save electricity rather than increase consumption'," he says. "Well the overall trend everyone recognises is we need to be more efficient in what we do – businesses are being killed by the cost of electricity."
Like Brown, McIndoe became concerned about the impact of coal on air quality after working in Asia but he takes more of a Pascal's wager approach in regard to climate change: "My view is that [maintaining high levels of carbon emissions is] not a risk that we should take."
Although he says he is "not across the detail" of whether human activity is to blame for climate change, he argues: "Why take the risk, why deny the impact when the cost of reducing energy consumption is low and the benefits are significant?"
He was much more confident about the detail of climate change in his Energy Australia days, a period in which he led lobbying efforts against a price on carbonalongside Tony Concannon, who left IPR-GDF Suez – owners of the recently closed Hazelwood coal-fired power plant – to oversee development of a solar project in South Australia.
Energy Locals founder Adrian Merrick: 'There's a risk this might all go to ratshit'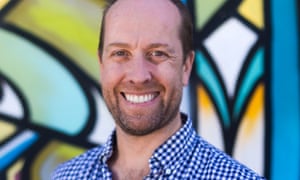 Much like his former colleague McIndoe, as the former head of Energy Australia's retailing arm, Merrick found himself bombarded by questions from his children that he didn't have an answer for.
"My two kids – one eight, the other 10 – had started to ask questions about what I do," he says. "One in particular had been essentially asking, 'Why do you grown-ups keep screwing up the planet?'"
Unable to answer and frustrated with the lack of customer focus at his job, Merrick quit the energy giant in 2015 to create a start-up that helped the customers avoid the energy bill traps he himself had once help set up. Energy Locals also partners with community organisations to match them to the best energy solution for their needs, offering generous solar feed in tariffs and directing half the profit to good causes including renewables.
Speaking to the Guardian from an Arena renewables workshop filled with people that used to hate big suits like him, Merrick says it was unusual to be working on the same side as environmentalists who, when he worked at clean coal spruiker E.ON, would throw coal at his office and chained themselves to coworkers' desks.
"There are plenty of activists in renewables and great, good on 'em, but I understand the commercial structures of industry and can actually make it happen," he says.
He describes major energy companies, who recently ignored an opportunity to put all hardship customers on the lowest possible tariff, as a "pack of arseholes" and says it isn't hard to work out why politicians spruik clean coal today by "looking at the donations".
He notes talking down his former industry is probably not a great career move, given start-ups aren't the most secure way to pay the bills.
"There's a risk this might all go to ratshit, and maybe it won't work, but I'm extremely determined to give it a bloody good go," he says. "If I have to crawl back and ask organisations for a job I will but that is plan E or plan F at the moment."
The aim of Mission 2020 is to bring "new urgency" to the "global climate conversation" with a call to begin "rapidly declining" global greenhouse gas emissions by 2020.
Today, in a co-authored commentary published in the journal Nature, Figueres sets out further details about Mission 2020's six central calls to action. The commentary is endorsed by 61 signatories, which include climate scientists as well as a range of NGO, religious, political and business leaders.
Emissions peak
Figueres and colleagues argue that, if global warming is to be limited to between 1.5C and 2C by 2100, global emissions must peak before 2020 and then begin to rapidly decline.
Over the past three years, global CO2 emissions have leveled off, driven in part by large declines in coal use in China and the US. While it is likely too early to say for certain if CO2 emissions have peaked, there is a reason to be cautiously optimistic.
However, peaking global emissions is in many ways the easy part. Scientists say that to stave off potentially dangerous levels of warming later in the century, global emissions need to decline quickly to near-zero.
In the absence of geoengineering or large-scale deployment of negative emission technologies, peaking global emissions after 2020 would provide too little time to transform the global economy.
For example, as the figure below shows, if emissions were to peak in 2025, they would have to decline to zero globally in a mere 10 years. Even a 2020 peak still requires net-zero global emissions 20 years later in 2040.
Mission 2020 supporters suggest that the world harnesses the momentum of the Paris Agreement, as well as the current declines in emissions of many countries and the expansion of renewable energy. Specifically, they propose focusing on six milestones across different sectors to achieve significant progress over the next three years:
Energy
Renewables should make up at least 30% of total global electricity generation in 2020, up from 23.7% in 2015. They also propose that no new coal-fired power plants be built anywhere in the world after 2020 and all existing coal plants begin being retired.
Infrastructure
Countries should commit $300bn annually to help cities and states fully decarbonise buildings and infrastructure by 2050, with cities upgrading at least 3% of their building stock to zero- or near-zero emissions structures each year.
Transportation
Electric vehicles should make up at least 15% of new car sales globally, up from around 1% today. They also suggest a doubling of mass-transit utilisation in cities, a 20% increase in fuel efficiencies for heavy-duty vehicles and a 20% decrease in greenhouse-gas emissions from aviation per kilometre travelled.
Land
Enact policies that reduce deforestation and encourage more forest growth. They suggest cutting global deforestation to near zero by 2030 and focusing on agriculture practices that can sequester CO2 in soils.
Industry
Heavy industries should plan to cut emissions in half by 2050.
Finance
Mobilise at least $1tn a year for climate mitigation and adaptation, mostly in the form of private investments, but with some government efforts to help set up "green bonds".
Additionally, they suggest that a new focus on communication of climate science and mitigation solutions, stressing more accessible approaches than dense, oft-esoteric journal articles. One proposal is for scientific societies and associations to set up communication "boot camps" to help researchers make their science relevant to businesses and policymakers.
Finally, they suggest that optimism be encouraged and that there be more focus on the solutions rather than the problems. They suggest that the upcoming G20 meeting in Hamburg on 7-8 July should take up the goal of rapid transformation by 2020.
What scientists say
Mission 2020's set of proposals are sweeping and would represent a major ratcheting up of international commitments to tackling climate change. It comes at a time when, paradoxically, the US is withdrawing from the international process, whereas some other countries are more firmly committing to emission reductions. Some of Mission 2020's goals, such as ramping up the sale of electric vehicles to 15% of all vehicle sales in the next three years, are likely to very challenging to achieve.
Carbon Brief has reached out to climate scientists and energy researchers to gather their thoughts on the proposal.
Dr Katherine Richardson, professor in biological oceanography at the University of Copenhagen and one of the coauthors of the comment, suggests that:
"The most important point of this commentary is that we are living in an incredibly exciting time in human history. We've realized that for our own sake we need to manage our environmental resources at the global level, including the atmospheric garbage dump that we currently use for our greenhouse gas waste.
We are actually responding to the climate change challenge. Our energy system changing at dramatic rate, and these changes and also economically viable. But we also need to look at other sectors including food, transportation, finance, buildings and industry. Change isn't happening at rate it needs to to meet Paris targets, but it is still possible to do so, so now is our moment to act.
This comment focuses on how can we most cost-effectively speed up the rate of change to meet the Paris climate targets and assure the most prosperous future for our children and grandchildren."
Prof Dan Kammen, a professor of energy at UC Berkeley and a US State Department science envoy, thinks that the time is right for this sort of proposal:
"I think that the aggressive path and presentation is critically important to emphasise the high costs of delay. The transition that is already underway means we have momentum to do this, at least outside of Washington, DC."
Dr Glen Peters, a senior researcher at CICERO in Norway, suggests that while the challenge is immense, focusing on communication, ambition and optimism can be useful:
"We have a vanishingly small remaining carbon budget, requiring global emissions to be net-zero within a few decades without the large-scale removal of carbon dioxide from the atmosphere. The mitigation challenge is immense, requiring deep emission cuts in all countries, rich and poor. To get emissions to zero in the space of decades requires an unprecedented technological and behavioural revolution. Powerful incumbents may resist, and so we need smart ways to make the low carbon path irresistible.
Could those smart ways be tantalising simple? Intriguingly, Figueres and colleagues point to three simple steps: communication, ambition, and optimism.
Communication. While the information deficit model has been debunked multiple times, there are good grounds to revisit the scientific publication model. Social media has transformed communication and the utility of the conventional peer-reviewed publication system may have seen its day.
Ambition. Ambition is necessary, but it should not doggedly lock us on to a wrong path if circumstances change. Ambition only makes sense when it is also achievable.
Optimism. As a scientist, my bones are made of scepticism and I see no point in optimistically walking off a cliff. There is a place for certain people to express optimism, but others have to ensure we can deliver on that optimism."
Dr Oliver Geden, head of EU division at the German Institute for International and Security Affairs and visiting research fellow at the Institute for Science, Innovation and Society, University of Oxford, provides a more critical take, suggesting that overly focusing on deadlines can potentially be counterproductive:
"This comment is the latest one in the tradition of climate policy wake-up calls that are combined with a particular deadline. It perpetuates a narrative dominant in climate policy for more than 20 years: "It's five minutes to midnight, time is running out (for 2C), but we can still make it if we start to act now." The problem with this: policymakers and the media indeed notice, but what they hear is not "we really have to start to act now", but "it has always been five minutes to midnight" (since scientists/activists have always found another way to present just another deadline some years later).
This kind of 'deadline-ism' would only be a credible strategy if the authors were really willing to declare the game to be over in 2020, in the (probable) case that their ultimative demands are not met. But since many of the comment's prominent authors have been using the "five minutes to midnight" storyline for so long that this is not to be expected. So politicians can easily call the bluff. But since "deadline-ism" is a communication tactic that works very well with mainstream media, articles like this one are damaging the reputation of (scientific) climate policy advice."
Prof Ken Caldeira, a climate scientist at the Carnegie Institution for Science, argues that while some parts of Mission 2020's plan might be difficult to feasibly achieve, the ambitious proposal may be helpful in creating a broader consensus for what needs to be done:
"Plans like these are great thought experiments about what may be physically possible. However, such plans become problematic when they are presented as feasible plans of action.
It is technically and physically possible for us to end all war today. It is simple. All we need to do is put down our guns and open our hearts. Is calling for everyone to put down their guns and open their hearts today a good thing to do? Probably.
Is there a rational expectation that people would actually do that? Highly unlikely. Would calling for everyone to put down their guns and open their hearts today help lead to a world where there is less violence? Perhaps.
What becomes clear is that we do not have good methods to assess feasibility and we need to recognise that there are many overlapping flavours of feasibility (e.g., technical, social, economic, political, etc). And we should be thinking about concepts related to feasibility, such as plausibility and practicality, and how these concepts should be applied to evaluating proposals.
Fortunately, for purposes of analysis and understanding, we can have a portfolio of proposals and need not choose among them.
In short, I take an instrumentalist view: A proposal, even if infeasible, is helpful if it helps us to reach good ends. The problem is that infeasible proposals, by proposing the impossible, can frustrate efforts to realise the possible.
In other words, maybe the question we should be asking is whether a proposal is helpful. Is this proposal helpful to developing a broad consensus regarding where we want to get to and how we want to get there?
Unfortunately, given the level of uncertainty in predictions of behaviour of large complex social systems, it is difficult to gauge the effect of implausible proposals on future system behaviour."
From Chris Laszlo

A list of exemplars might include FMCGs (Unilever), banking and financial services (Westpac), food (Greyston Bakery), apparel (Eileen Fisher), athletic footwear and sports apparel (Nike), personal care (Natura), environmental services (Clarke), retail (IKEA and Woolworth South Africa), hi-tech (Schuberg Philis), industrial machinery (Tennant Company), heavy industry (Nucor), pharmaceuticals (Novo Nordisk), diversified conglomerate (Tata Group), tea and coffee (Starbucks), and mobility (Tesla). There are many others.

These for-profit companies meet the criteria of having a positive impact on society and the environment, outperforming their peers in economic terms, with leaders and a corporate culture that embody a consciousness of connectedness. None are perfect. All companies do some bad things and some bad companies do good things.

Chris Laszlo, Ph.D.

Char and Chuck Fowler Professor of Business as an Agent of World Benefit

Department of Organizational Behavior, The Weatherhead School of Management

Faculty Executive Director, The Fowler Center

Case Western Reserve University

From Andrew Winston

Also take a look at Globescan's ranking. They generally do a solid top 10 every year.

Here's their latest write-up featuring Unilever, Patagonia, Interface, IKEA, M&S, Natura, Tesla:

"Over 1,000 experts in 79 countries were asked, unprompted, to name companies that they see as being leaders in integrating sustainability into their business strategy. A select few corporate leaders continue to gain an increasing share of recognition, with Unilever, Patagonia and Interface leading on sustainable development integration.

Unilever continues to be seen as the global leader on sustainability, receiving nearly half of total mentions cited (45%), and holds this dominant position for the seventh year in a row.

Patagonia is in second position, earning the largest increase of any company this year, and is cited by almost one in four experts (23%, up six points compared to 2016). Interface comes in third (11%), IKEA is ranked fourth (8%), and Marks & Spencer, Natura, and Tesla are tied for fifth position (all at 7%).

During the first decade of this survey, the list of corporate leaders was dominated by heavy industrial companies with the likes of Shell and BP having enjoyed the longest leadership track. However, the second decade of the Sustainability Leaders Survey saw the rapid rise of consumer-facing brands, with Unilever and Patagonia showing the strongest performance. Interface is the only company to have appeared consistently in the top rankings for sustainability leadership throughout the 20-year history of this survey.

Unilever and Patagonia are universally seen as leaders by experts in all regions, while Latin America is the only region to have a home-grown company, Natura, ranked as the top sustainability leader. Unilever leads by the widest margin in Europe."

Andrew

TED Talk

Andrew Winston Blog Why I "Believe" in Climate Change (and Why it Doesn't Matter)