Could self-driving cars bring on more affordable housing? Should car companies slap a "warning label" on private autos? At a national summit of mobility leaders, some big thoughts came up.
It's not easy to plan for a world-changing technology that's both 4 and 40 years away.  But that was the charge to the delegates of the National Summit on Design and Urban Mobility—a convening focused almost solely on anticipating autonomous vehicles, organized by the American Architectural Foundation. For a whirlwind 36 hours in Pittsburgh's downtown board rooms, more than 100 U.S. local leaders, transport commissioners, engineers, mobility operators, automakers, researchers, and consultants hammered out hopes, fears, and bright ideas for shaping cities when "drive" is no longer an active verb.  
The AAF will distill and publish the best ideas in a report coming in June, but here are eight of the best, brightest, and most provocative ideas we heard at the summit.
1. Automakers should put their cards on the table with consumers
Most delegates agreed that the best-case scenario involves shared fleets of autonomous vehicles—more or less today's ride-hailing, carpooling, and shuttle apps, minus the driver. That keeps pace with recent efforts by Ford, General Motors, and other internal-combustion-era giants to rebrand themselves as "mobility" companies rather than carmakers; Ford has promised a shared fleet of fully self-driving vehicles on the road by 2021.

That leads Karina Ricks, the newly arrived director of mobility and infrastructure for the city of Pittsburgh, to ponder the level of responsibility that carmakers have to inform customers about what's coming. "When you think about the smoking and tobacco campaigns of '80s and '90s, the companies knew this was cancer-causing product, but they continued it push it," she says. "Given that the Ubers and Fords and other motor companies have an intent to go toward a more shared model, do they have an obligation to advise drivers: 'Don't buy a new car, because we can provide this service'?"
That might be part of a broader "social compact" that mobility providers must form with the public, she says. "There should be a way for them to do well by doing good."

2. Community groups should be involved in planning, now
Marilyn Robinson, the founder of the consulting firm Urban Planning and Design for the American City and a professor at Harvard University's Graduate School of Design, says she was encouraged to hear so many delegates recognize the importance of involving local residents in decisions connected to autonomous vehicles—especially those living in lower-income neighborhoods outside city centers, who are frequently left out of planning conversations.

"I fear that we as expert have some level of data and information about the implications and needs of communities," she says. "But it's another thing to have representatives of a community articulate where their needs, demands and aspirations lie." Community-based organizations, and those that represent and advocate for a community's voice, should be seated at the table as cities begin to plot the future of mobility today.
3. Data should live with some independent third party
Autonomous vehicles will generate data on a massive scale—critical information for understanding their impact on road safety, congestion, and transit use. That data already is an incredibly valuable commodity that companies don't want to give up; public sector leaders, meanwhile, are calling for greater access to it for the sake of transparency and public safety.
Justin Holmes, the director of corporate communications and public policy for Zipcar (and former chief information officer for the city of Boston), says that universities and research institutions can play essential roles as the guardians and primary analysts of those precious numbers. "Our ability to share data is greatly enhanced by collaborating with independent third parties," he says. "Their ability to independently aggregate and analyze anonymized data sets from across the industry has very little risk and a lot of reward."
It's not a new idea. The Texas A&M Transportation Institute has been gathering and analyzing national crash data for years, providing useful research for federal and state governments to use for their own analysis. And Holmes cites Zipcar's 14-year collaboration with UC Berkeley's Transportation Sustainability Research Center as another example; TSRC analysis has found that every car-sharing vehicle can remove 9 to 13 other vehicles from the road. 
4. Transportation agencies should morph into "mobility authorities"
Eric Rothman, the president of the real-estate consulting firm HR&A Advisors, floated the idea of concentrating all regional transportation responsibilities in a new government entity. In his mind, a "mobility authority" could subsume the powers and needs of state DOTs, multi-jurisdictional transportation planning organizations, and local transit agencies. (California and other states have bodies that function similar to this.) Knocking down silos between disparate entities could help align and spread mobility goals and transportation funds across a region. It could also be an opportunity to restructure how people pay for driving, and who pays more.
"You could knit together control of roads, traditional mass transit, and partnerships between government and driverless car operators," he says. "Then you draw connections between the road network as public asset, and come up with a pricing structure for access that's commensurate with how they're using it." Preach.

5. Driverless vehicles can mean more affordable housing

Pat West, the city manager of Long Beach, California, raised the point that shared fleets of AVs could make it more palatable for developers to eliminate parking from new housing developments, which could save them a lot of cash. By extension, their tenants could save on rent. And what if developers worked with AV operators to guarantee transportation for their residents, paid for with the some of that savings? What if cities incentivized those arrangements through zoning code changes? Add enough tweaks up, and you've got one robot-powered fix for the nation's vast affordable housing crisis.

"Parking is one of the biggest impediments to housing," he says. "If the tenant doesn't need a car, or can't afford one anyhow, how much money do we save by simply eliminating requirements that developers house their cars?"

6. Cities should help developers build for life after parking

Jessica Robinson, the director of Ford Smart Mobility's City Solutions group, spends her days talking to local leaders about how her company's burgeoning product line of "mobility services" (AVs, bike-share programs, and on-demand shuttles) can respond to their needs. She also saw an opportunity for cities and companies to work with developers to plan for AVs. One example: Parking structures being built now should be designed for easy conversion to residential or office space, for the coming day when cars will no longer need to be warehoused in buildings. It's more expensive to build this way, she says, but maybe cities could help motivate the investment through zoning. "Is there a policy to enable and incentivize developers to have a longer term view of what could be required?" she says.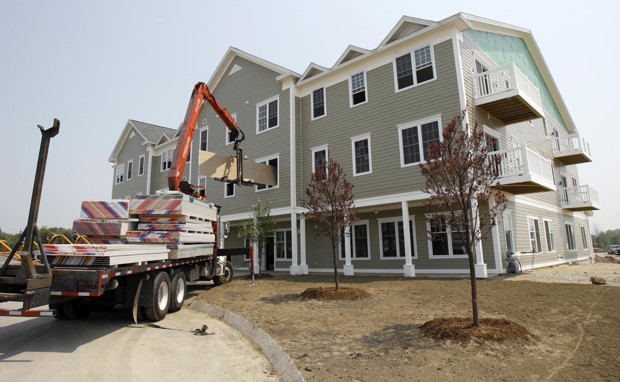 7. Transit agencies need to join the revolution—or prepare to get run over
Jeff Tumlin, a transportation consultant and director of strategy of the community planning firm Nelson/Nygaard, voiced a grim future for transit agencies, absent a thoughtful response to driverless technology now. Research shows that Uber and Lyft have been luring riders off buses in certain cities at peak and off-peak hours—which should be deeply concerning for agencies already vulnerable to long-term declines in ridership and the heavy costs of new light rail infrastructure and employee pensions. "Unless transit agencies take the lead on autonomous vehicle technology development and deployment, and lead together with cities on how to best manage public streets, transit agencies will face bankruptcy and in many cases complete collapse," Tumlin warns.
But doom need not be their fate: From a tech and regulation standpoint, buses, trains, and streetcars are some of the lowest-hanging fruit for driverless conversion. The labor force need not suffer, either, as robots replace people, Tumlin says. Employees could be redistributed to all sorts of other tasks, like minding passengers on subway cars, helping ticket-buyers, and giving directions. "They can make public transit a higher-quality, almost concierge-like experience, rather than basic utility designed for those who have no other option," he says.

8. In an AV world, all human drivers have a "disability"

Nahom Beyene, an associate engineer at the RAND Corporation with a Ph.D in rehabilitation sciences, says autonomous vehicles could push a paradigm shift in what it means to be "disabled." The basic promise (and threat!) of autonomous vehicles is that they can drive better than people. Another way of looking at this is that all people have some degree of limitation in their driving abilities, which technology can address to produce better quality of life.

That's basically the definition of a "disability," Beyene says. "This is the first time the nation will have to consider themselves as people with disabilities," he says. "But you don't call it a disability if everyone has the same problem." Once everybody's driving abilities sit on a level playing field, perhaps policymakers can help push harder for equal access to mobility services—AVs, transit, or whatever the next wild idea may be.